Are you looking for the best coffee shops in Tampa? We have you covered with our list of the best spots to enjoy coffee around the city!
The coffee culture in Tampa Bay Area has expanded greatly in the last few years. Tampa is actually ranked 22nd city for coffee! There are tons of craft coffee shops spread through the area serving locally roasted and brewed coffees for those looking to enjoy a delicious cup of coffee in a unique atmosphere.
The knowledgeable baristas at many of the coffee shops in Tampa will help craft you the perfect cup of coffee in the perfect shop. Head to one of these cozy coffee shops and enjoy just a craft cup of coffee, pastries, or a bite to eat.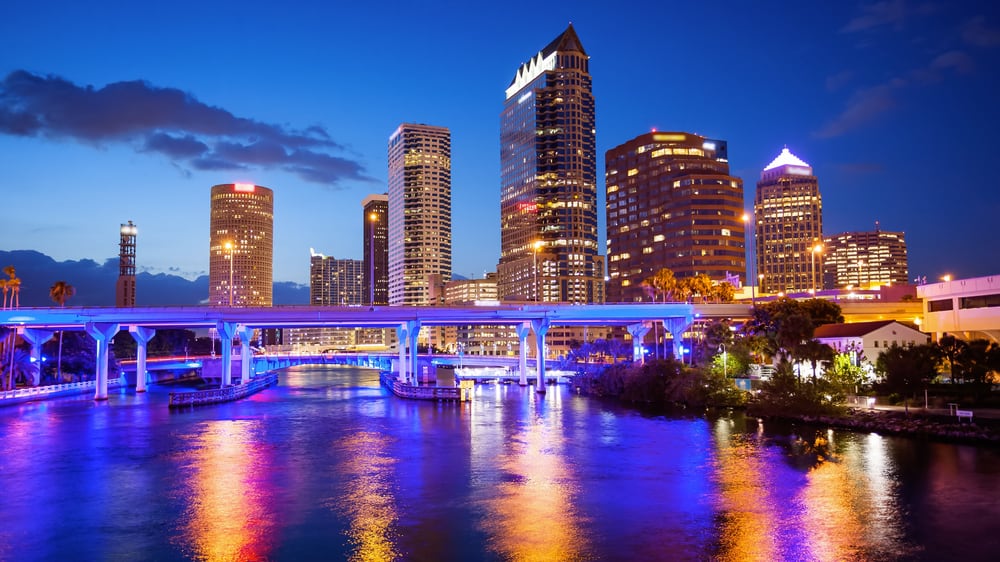 12 Cozy Coffee Shops In Tampa Bay
Buddy Brew
Buddy Brew is one of the coffee shops in Tampa that won the top spot by Tampa Magazine in 2020! Buddy Brew is run by husband and wife team Dave and Susan Ward whose passion to roast coffee began in 2010. The name comes from their dog Buddy!
What started as a one shop, all you can drink coffee place for just $2 a cup in 2010 now has 8 locations around Tampa including the airport, Sarasota, Hyde Park, and Bay to Bay that opened in December of 2020!
Buddy Brew believes in the highest quality from the farmers who grow the beans, roasting coffee to perfection , choosing blends and preparing fresh coffee. They have a large assortment of beans from Brazil, Colombia, Ethiopia, Old Florida, Cuban, Sumatra and more. And also serve Bolt an organic cold brew!
Buddy Brew serves some of the best coffee in Tampa. You can choose from espresso, lattes, Cappuccino, Americano, Iced Coffee, Brewed coffee such as pour-over, french press, vac pot, aero-cano and move!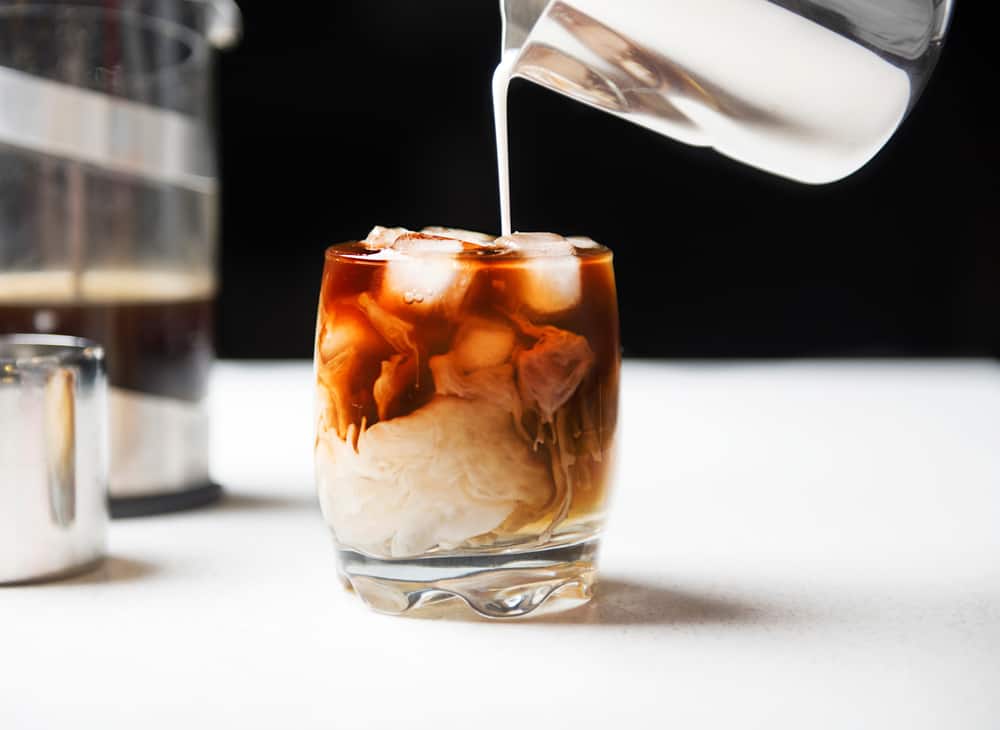 Victory Coffee
Victory Coffee is one of the coffee shops in Tampa located in the Channelside District of Tampa. Known for their friendly staff, great atmosphere and reasonable prices Victory Coffee is a great neighborhood place to grab a cup of coffee, tea or a bite to eat! They are open daily from 7 am to 2 pm.
Victory coffee serves an assortment of drinks either hot or iced in 12 oz, 16 oz or 20 oz sizes. You can choose from latte, cappuccino, flavored latte, Cafe con leche, Macchiato, Cortado, a Victory Brew, Flat white, iced coffee like the peanut butter flavor and more. They have assortment of alternative milk products like Oat, Almond, Soy and Coconut.
On the menu you will also find teas like golden Milk with turmeric, cinnamon, ginger, Cardamon and Black pepper, Chai, Green Tea, and Hot Chocolate.On the food menu you will find breakfast wraps, loxie bagels, Cuban Toast, toasties sandwiches.
You can enjoy a cup of coffee inside or take it to go and walk to Sparkman's Wharf area with restaurant options. They also sell bottles of wine if you come for lunch and want a something other than coffee.
Kahwa Coffee
Kahwa Coffee is one of the coffee shops in Tampa that won an honorable mention by the Tampa Magazine for best coffee in Tampa! First opened in St. Pete in 2006 Kahwa has been a staple in the Tampa Bay Area, it is even served at Epcot in France!
They roast 100% Arabica beans locally, which are then blended to create different roasts and each barista goes to a training school so that each cup of coffee served has the highest standard at their 14 locations!
You can buy bagged beans at the store locations or online if you would like to brew your own Kahwa Coffee at home. They have locations in Hyde Park, International mall, and south Tampa as well as St. Pete and Sarasota.
On the menu you will find hot drinks like espresso, latte, mocha, chai latte, Americano, hot tea, fresh brewed coffee as well as iced coffee, lattes, americanos and cappuccinos. They serve breakfast sandwiches and pastries, breakfast bars and yogurt and fruit parfaits as well.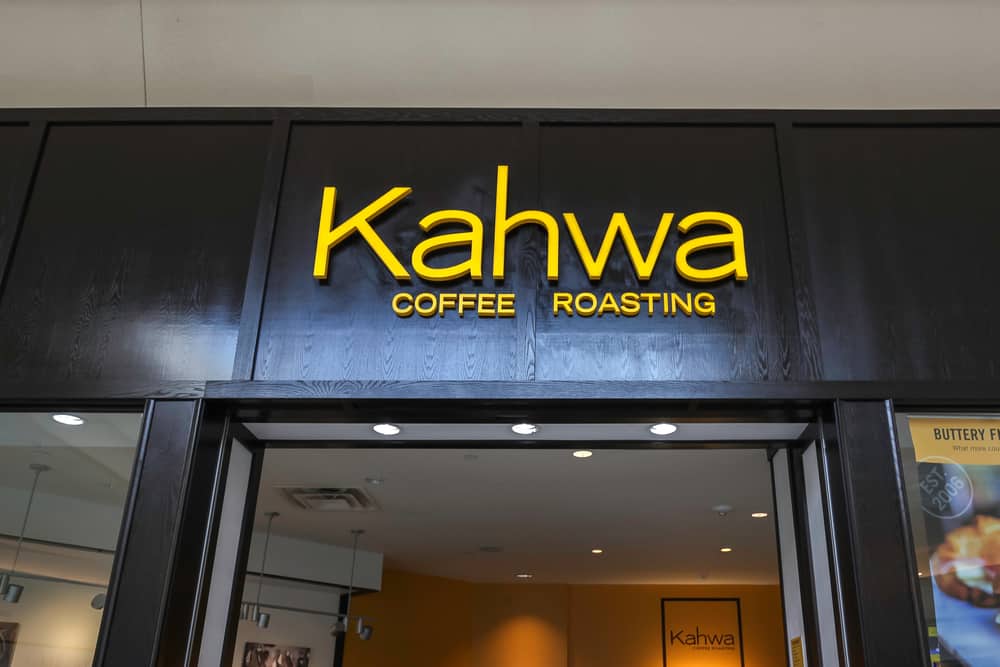 Oxford Exchange
The Oxford Exchange is one of the best places to grab breakfast or brunch in Tampa and also a great place to stop in for a cup of coffee. They serve Tampa's own Buddy Brew coffee in the restaurant as well as Tebella Tea.
On the coffee menu you will find brewed coffee, iced coffee, Iced Caramello, Cold Brew Float and Nitro Cold brew as well as a large selection of espresso drinks, or slow pours. On the tea menu there is a large selection of green, oolong, rooibos, black and white premium loose leaf teas.
You can even come for afternoon tea if looking for something special to do and enjoy lite bites while you enjoy Buddy Brew coffee or tea! What makes Oxford Exchange one of the most instagrammable restaurants in Tampa is the ambiance.
From the checkerboard marble floor and eclectic decor to the outdoor glass conservatory complete with a fountain and hanging plants this is one of the best coffee shops in Tampa if you want to hang out for a morning or afternoon with your friends!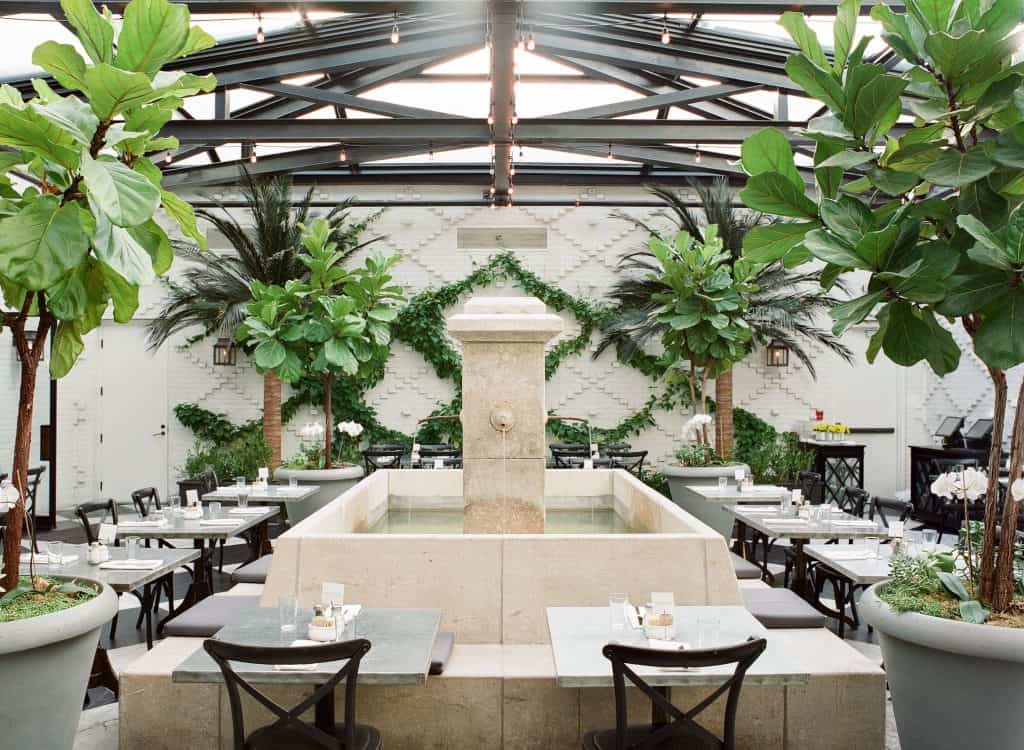 Blind Tiger Cafe
Blind Tiger Cafe was another honorable mention for Tampa Magazine best coffee shops in Tampa! There are several locations throughout the Tampa area including Ybor (the first) , Seminole, Westchase, Sparkman Wharf, and SOHO. The name is another term for a speakeasy. The idea was they would sell such high quality coffee it should be illegal.
Blind Tiger offers a choice of alternative milks for a small up-charge you can choose almond, soy, coconut or oat. You can also add in flavors, honey or whip cream for a small up-charge as well. This is a great coffee shop in Tampa for vegans.
Coffee choices at this Tampa coffee shop include drip coffee, cold brew, nitro, pour overs, and lattes. The Blind Tiger Cafe also offers specialty like cafe conn leche, cafe bombon, cappuccino, americano, cortado, eiskaffee or affogato with your choice of regular or vegan ice cream, and flat white.
Teas include herbal like turmeric ginger, green light caffeine tea such as moroccan mint or Florida orange blossom, and black teas like masala chai, strawberry mango or earl grey lavender.
There is a large food menu served until 4 pm with acai bowls, pastries like vegan cran oat bar and vegan blueberry muffin, light bites like egg and cheese croissant, soup and vegetarian sandwiches like avocado lettuce tomato, caprese salad, omelette and breakfast tacos.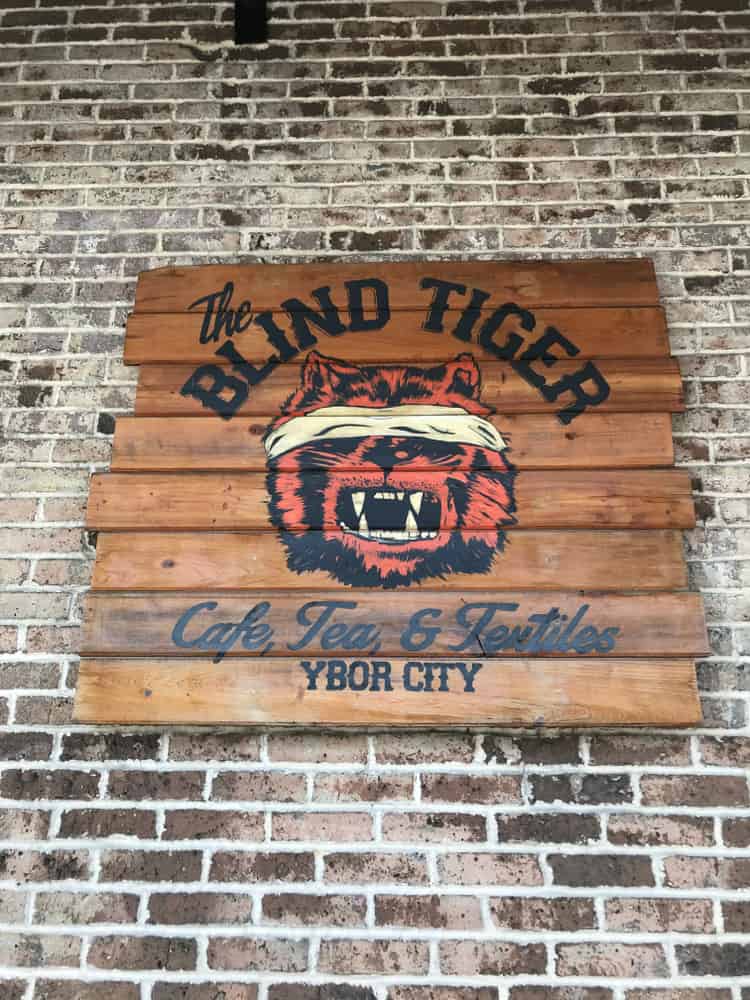 Spaddy's Coffee Co
Spaddy's Coffee Co has two locations of coffee shops in Tampa one in Seminole Heights and the other in South Tampa. Established in 2015, Spaddy's first began as a mobile coffee cart.
By 2016 opened first location known as Spaddy's Courtyard an outdoor coffee shop. The outdoor space is also dog-friendly! In 2019, they opened first brick and mortar store in South Tampa with Raw Smoothie Co. This is a great choice for those looking for vegan coffee shop options in Tampa.
Coffee choices include espresso, cafe con leche, fresh brew, americano, cold brew and non-coffee options include chai latte, london fog, matcha, and signature drinks like new blue is espresso and blueberry and milk, cold brew lemonade, the courtyard cure with espresso cold brew and vanilla.
At Raw Smoothies Co you will find a large assortment of smoothie and bowls like Flo-grown all organic ingredients like mango, strawberry, OJ, spinach, Kale, Chard and help seeds. Or RSC Açaí, Açaí, banana, almond milk, agave, spinach, kale and flax seeds.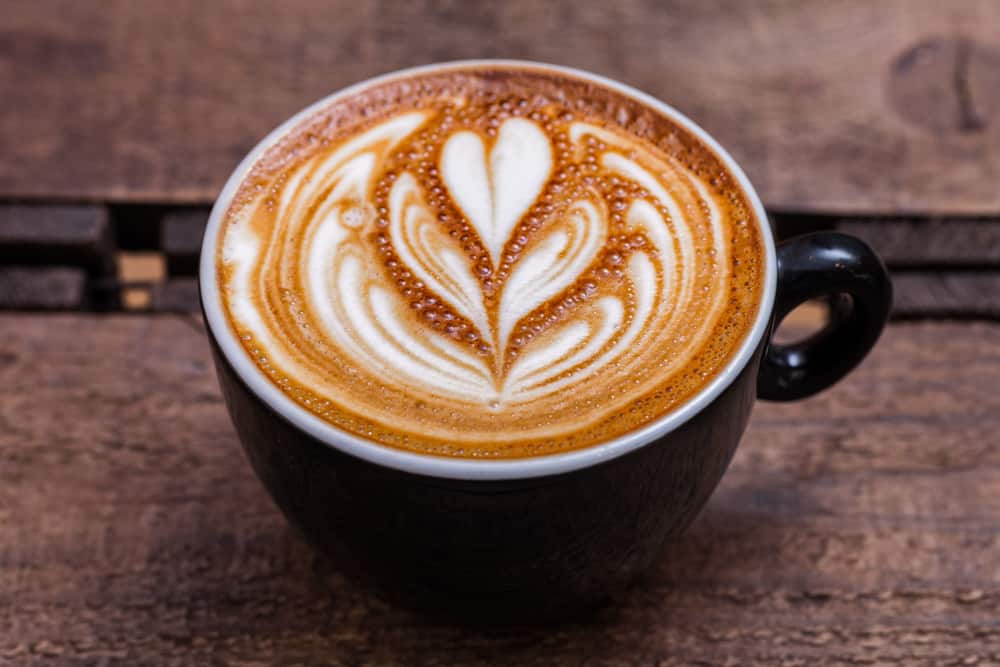 Caffeine Roasters Tampa
Caffeine Roasters is one of the coffee shops in Tampa located in the downtown area off of Cass Street. The second location is located off of Kennedy Street is known as the mothership. They are open daily from 7 am to 6 pm serving coffee and gourmet food.
The Mothership location is an 1800 square feet with a roastery, seating for 40 people and a drive through. A beautiful space with seating, couches and chairs come and try the orange iced coffee brewed in house. The have a large assortment of iced coffees and lattes like Blackberry or Caramel latte with almond or oat milk. Or try the iced ginger spiced latte or lavender mint latte.
On the menu you will find spinach feta scrambled egg, lemon and aioli egg biscuit, lox and bagel, waffles, oatmeal, flatbread pizzas like vegan earthy Texas, Vegan Italiano, pepperoni, gourmet dinner like Chicken Masala, lynch sandwiches, salads, homemade quiche, and more!
Felicitous
Felicitous is one fo the Tampa coffee shops with two locations near the University of South Florida, one on 51st street and one on 42nd street. This local coffee shop is a cozy local spot that focus on local art, local music and delicious coffee. The baker Corrinne grew up in Taiwan and is a master baker and Barista Paul is owner who explored coffee around the world.
This is another great option for vegans looking for coffee and treats and is even dog friendly with a menu for your pups. Think milk and cookies, frosty paws and more for your furry friend.
On the coffee and tea meny are espresso, local coffee served over drip, pour over, cold brew, red eye, chai Latte, and a wide assortment of speciality drinks with unique names such as teachers pet, honey bear, Floridian, purple haze, candy cane, frosted cold brew and more! They offer soy, almond and oat milk as well.
From a wide variety of pastries and sweet treats to Cuban toast, sandwiches, panini's and more are offered on the food menu.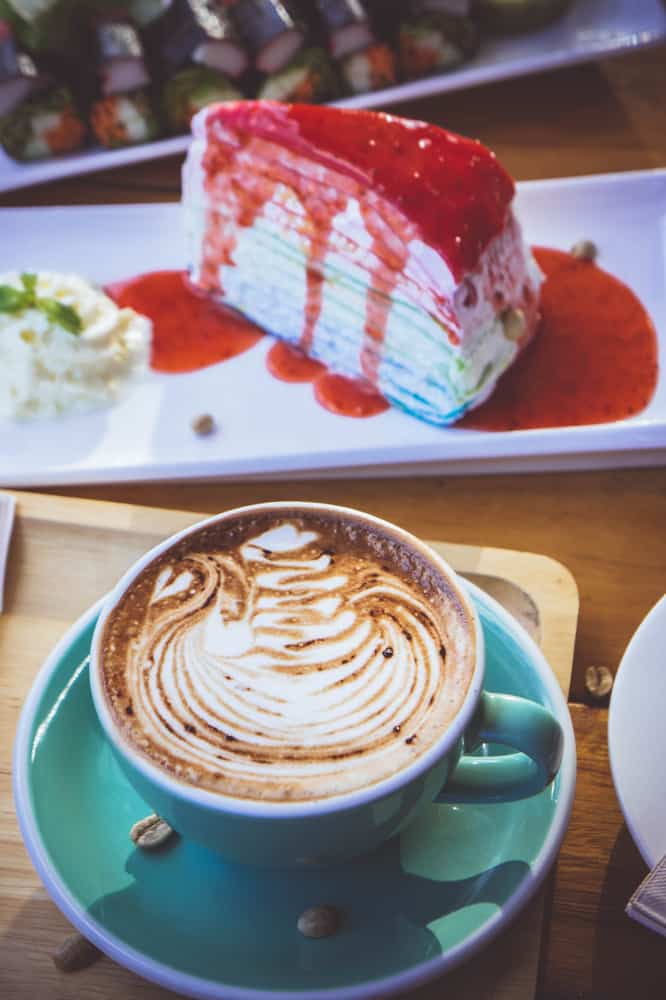 Foundation Coffee
Foundation Coffee is one of the coffee shops in Tampa that opened with the goal of being the best. They take pride in sourcing the highest quality coffee beans, while roasting them and freshly grinding coffee once you order! Foundation is located in Riverview with a private patio with Pergolas, fire pits and water features under giant oaks.
This is the perfect coffee shop in Tampa if you are looking to sit outside while enjoying a cup of coffee and a bite to eat and just relax in a chill atmosphere.
Enjoy a drip or pour over coffee, teas, chai latte, cortado, double shots, Kyoto cold brew and more. For menu items try the scones, energy rolls, muffins, and a food truck on premises.
The Lab Coffee
The Lab Coffee is located off of State Street in Tampa and hopes to bring a new outlook to the Tampa Bay area. The baristas working here are very knowledgeable and can help create a customer coffee drink for you. Opened by Jason and Peter they head the roasting of Zeal Coffee that they founded in 2013.
Try the house drip Zeal coffeem espresso, Americano, pour over, cold brew or nitro. If you are no sure what you are in the mood for try the coffee flight were you can try samples of several offerings, the dirty chai, matcha, cortado, flat white or flavored latte.
If in the mood for food you can try savory menu items like bacon egg and gouda pressed Cuban, bagel sandwich, hangover cure and more.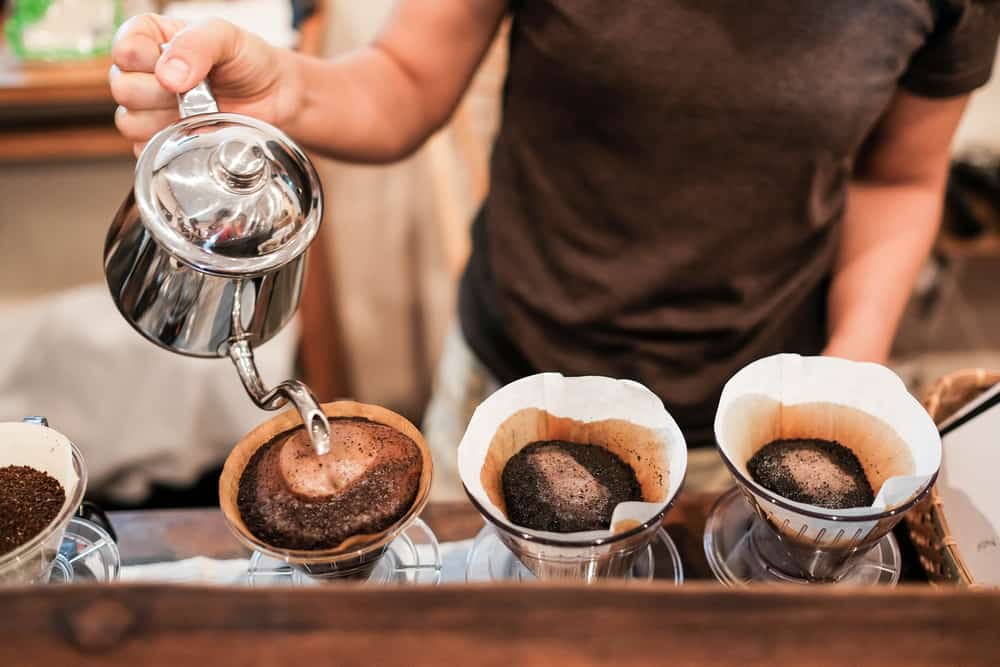 Jet City Espresso Hyde Park
Jet City Espresso is one of the coffee shops in Tampa located in the popular Hyde Park area. The coffee shop is actually located inside a historic home. Since the 90's they have been serving up authentic organic and fare trade coffee, and even have an airbnb! The coffee shop is styled after Seattle coffeeshops serving delicious coffee and fresh baked goods.
If coming here you must try the Cafe Borgia a honey orange infused latte. All milks,, alternative milks, creamers are organic and the whipped cream is made in house. Enjoy your coffee on the front porch or take a cup to go while walking around Hyde Park.
The coffee menu includes espresso, macchiato, cappuccino, latte, breve, americano, no moo brew, cafe con leche, mochas, carmello, Milky way, Almond Joy, Chai team, and spiced teas. Try one of the homemade scones both gluten free, paleo and regular varieties are offered. Or try the breakfast and lunch menu with avocado toast, wraps, omelets, salads and quiche.
Ginger Beard Coffee
Ginger Beard Coffee won runner-up in Tampa Magazines best coffee shops in Tampa. Ginger Beard is best known for their nitrogen infused cold brews known for a frothy and velvety taste. Both Daily Eats and Brunchies serve Ginger Beard coffee if you are looking to enjoy their brews while out to breakfast.
At just $3 for bottomless hot coffee you are in for a treat, also offered are espresso, tea, chai latte, dirty chai, nitro cold brew and kombuchas.
Park at the Garages at Grand Central for two free hours, and they are located off of Kennedy and serve coffee from the Pour House at Grand Central. Come hang out with the Ginger Beards serving you delicious Nitro Coffee in a cool environment!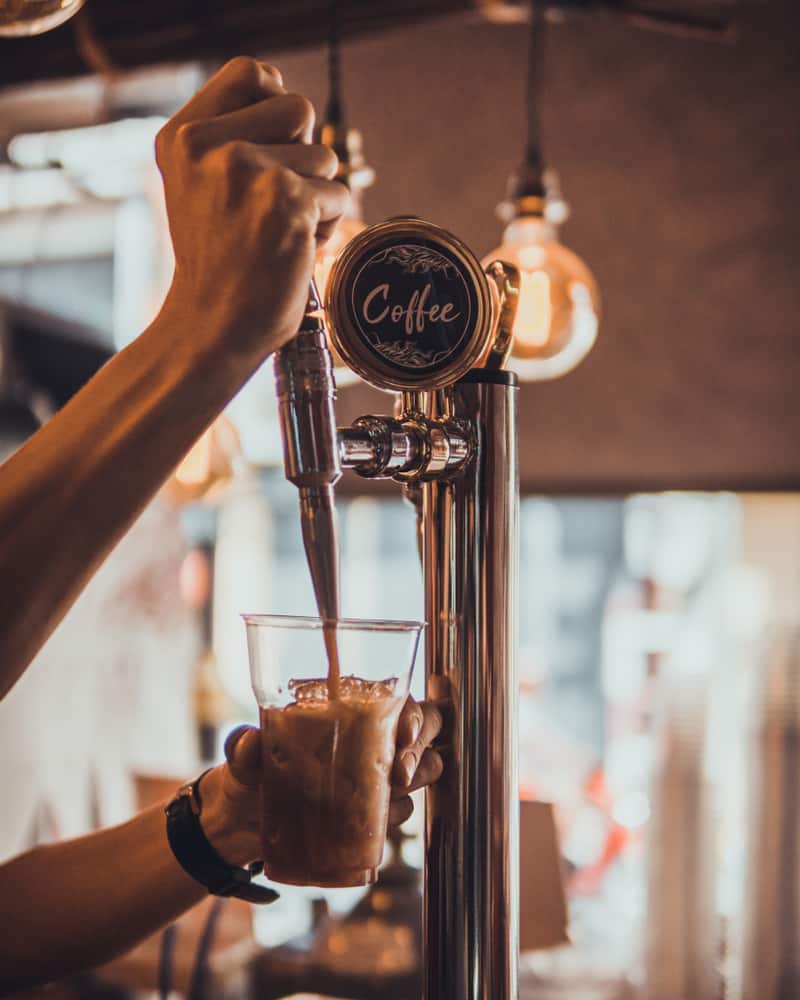 Did You Find This Post Helpful?
If so, we would love to keep in touch! We enjoy seeing photos and comments about your experiences in Florida! You can follow us on Instagram and we will repost your photos on our feed and comment too! Just tag us at @floridatrippers and hashtag #floridatrippers. We can't wait to see your travels!