If you've never eaten vegan in Tampa, it's time for you to expand your culinary horizons! Eating vegan in Tampa has never been more accessible or delicious!
A vegan diet is completely plant-based. This means you don't consume any meat. Additionally, you don't eat any food products that come from animals. Like milk, eggs, and even honey!
Many people choose the vegan lifestyle to help animals. When you refuse to pay and eat animal products, you reduce the demand. This equates to less animals dying in slaughterhouses and on farms.
Another reason people eat vegan is for health reasons! Vegans are on average 20 pounds lighter than meat-eaters. They're also less likely to develop health problems like heart disease, diabetes, and cancer.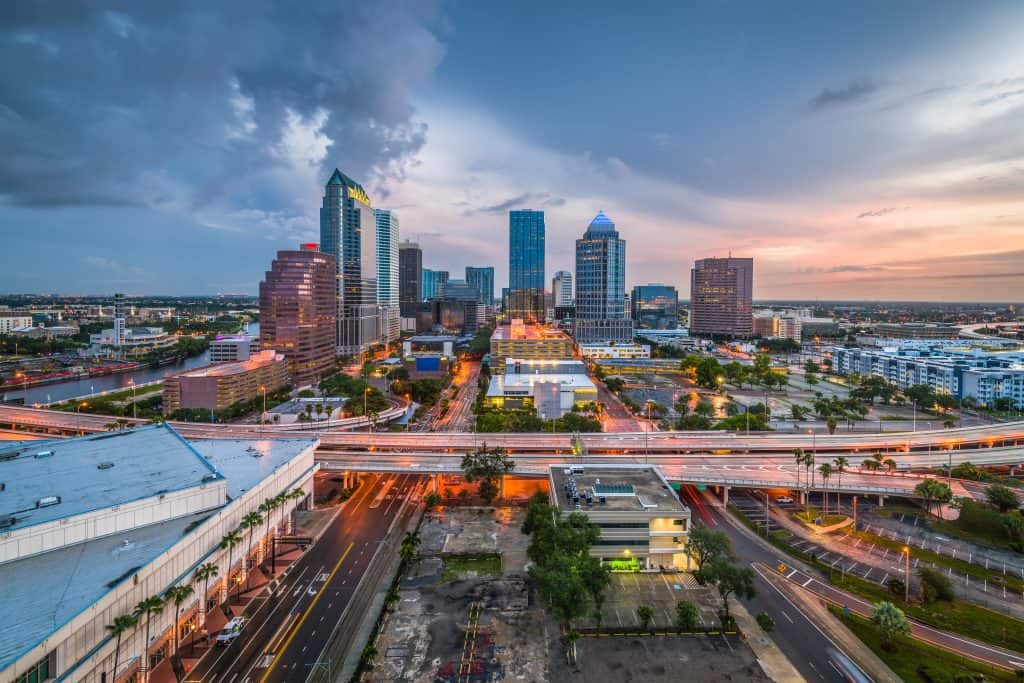 Many people think that a vegan diet means nothing but salads and raw fruits and vegetables. This couldn't be further from the truth! You can still eat all your favorite foods in a vegan setting!
That's right! You can still have burgers, "chicken" sandwiches, cheese, and even ice cream! The only difference is you'll be replacing the animal components with eco-friendly alternatives, like soy or tofu!
If you're in Tampa, then you're in luck. With overwhelming culinary choices, innovation never stops. A new dining destination, Trip Advisor named Tampa and its restaurants as one of seven new up-and-comers!
No matter whether you're a lifelong vegan or just want to eat cleaner on occasion, here are the best, hippest, most-delicious places to check out! Eating vegan in Tampa has never been easier!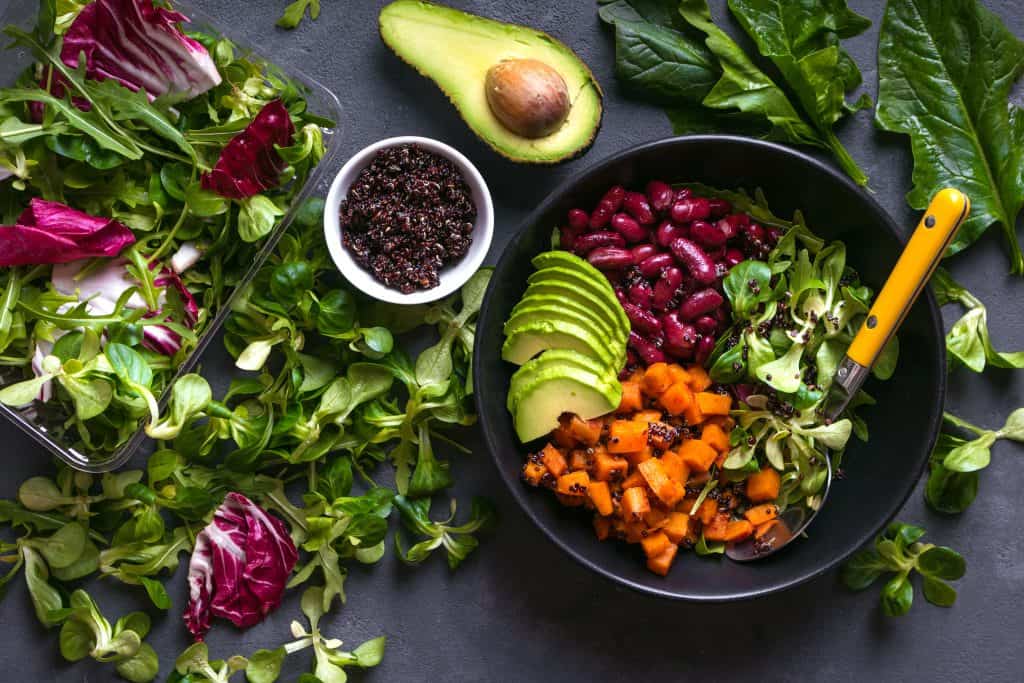 14 Best Restaurants to Eat Vegan In Tampa
Rocco's Tacos
Rocco's Tacos is one of the most exciting ways to eat vegan in Tampa because it's also a tequila bar! And don't worry, the majority of tequila brands are vegan!
Found on Bay Street in International Plaza, you won't find a more happening spot than Rocco's. Here you'll get a true taste of Mexico in a fun, casual environment buzzing with life!
Even though Rocco's Tacos isn't a fully vegan restaurant, they have some incredible vegan options! Start with guacamole prepared table-side while enjoying some tequila (just don't get Patron!).
Then of course, move on to the delicious Vegan al Pastor tacos! Completely vegan, they're made using Oumph! plant based protein, pineapple salsa, onion, cilantro, and lime.
Combine it with sides that are also completely plant-based to complete your meal. Try the sweet plantains, yellow rice, black beans, or beans "refrijoles."
Find Rocco's Tacos at 2223 N Westshore Blvd Suite 203 on Wednesday, Sunday, and Monday from 11 AM – 10 PM and Tuesday, and Thursday through Saturday from 11 AM – 12 AM.
Vegan International Co. Kitchen & Market
The next time you're near Busch Gardens and want to eat vegan in Tampa? You absolutely must head to Vegan International Co. Kitchen & Market! Vegan International Co. is completely 100% plant-based!
Their goal is to make veganism delicious, convenient, and affordable. And the best part? They serve hot food, breakfast, smoothies, and desserts! There's always something delicious on the menu, which is constantly changing.
When you walk in, you'll first notice the bright green and yellow walls. The very helpful owner (who patrons lovingly call the "vegan fairy") will charm you and answer any questions you might have.
You can eat everything from Veggie Pizza Empanadas and Philly Cheesesteaks! The mac and cheese is a local favorite. After you order your food at the counter, you can browse a small market area with vegan treats to take home!
Find Vegan International Co. Kitchen & Market at 13751 N Nebraska Avenue, open every day from 11 AM – 5 PM.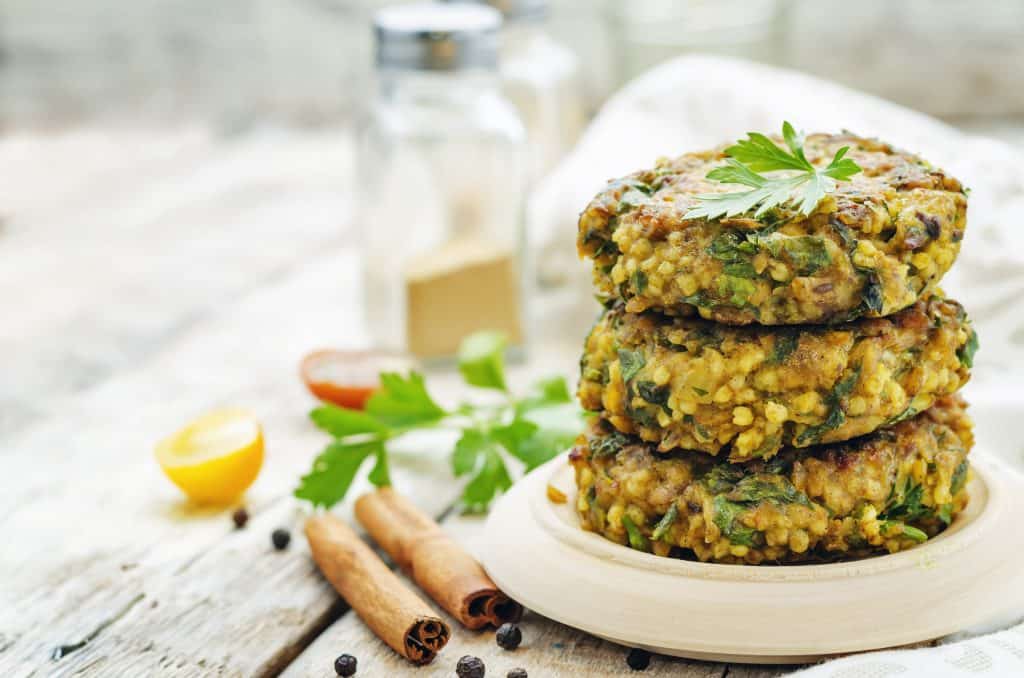 Loving Hut
At the Loving Hut, it's all about fresh and organic ingredients. All the completely vegan food is made with love. And you'll love the way it tastes, too!
This love comes from the Supreme Master Ching Hai's message. He dreams "that all the children will walk in peace and harmony [and that] all the nations shake hands with each other, protect each other and help each other." This passion translates into the food.
The food at the Loving Hut has an Asian influence. You can try the spring rolls or even the vegan drumsticks. Don't forget to dip them in the delicious sweet and sour sauce!
One of the tastiest things on the menu is the Angel Fingers, crispy red bean paste wraps individually hand-rolled and drizzled with agave and hot sauce. You can even get American favorites like Chili Cheese Fries and Cheese Sticks!
Find the Loving Hut at 1905 E Fletcher Avenue, open on Monday through Saturday from 11:30 AM – 7:30 PM.
Pure Kitchen
It can be hard to eat clean when you're on the go. But if you're looking for fast vegan in Tampa, then head to Pure Kitchen! You can get delicious food, even if you're in a rush.
All of the food at Pure Kitchen is packaged for you, so all you have to do is grab and go! You can eat anything from salads to noodles and curries to soups!
The menu varies, but favorites include the Jerk Fried Rice, a Spaghetti with Eggplant "meat" sauce, and the Creamy Cilantro Yucca Salad. You never know what you're going to get when you walk in, but it's always going to be good.
Arguably the best part of Pure Kitchen is dessert! Savor everything from Almond Cherry Chia Pudding to Double Chocolate Granola Bars. The Cinnamon Rolls taste so good, you won't believe they're vegan! They even drip with sweet icing.
Find Pure Kitchen on 3214 W Kennedy Blvd, open on Monday through Friday from 10 AM – 6 PM and Saturday from 10 AM – 5 PM.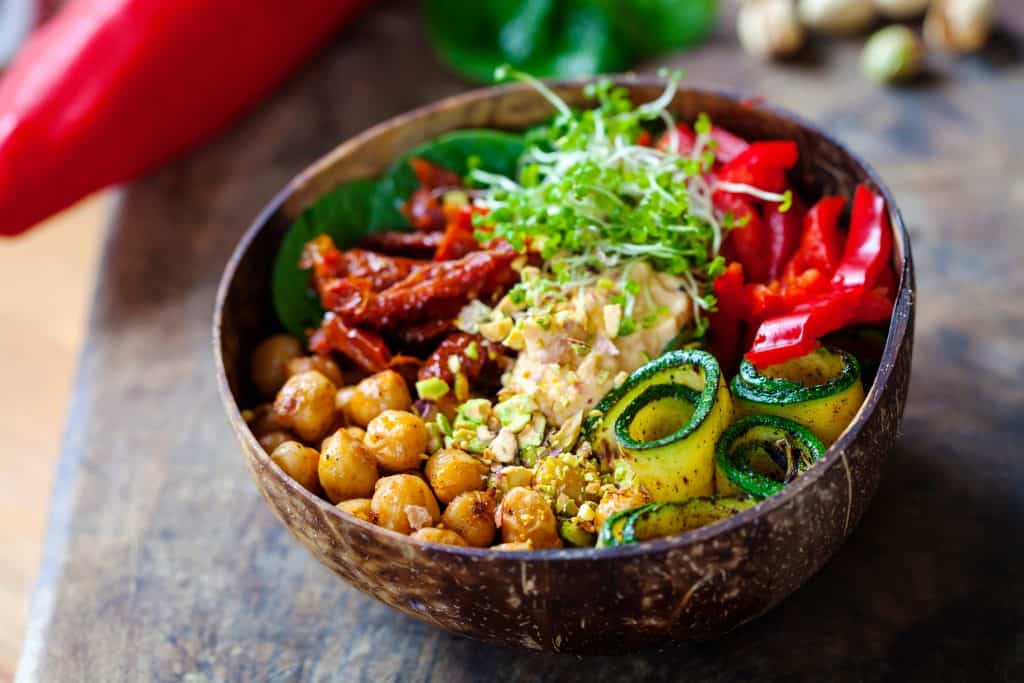 Farmacy Vegan Kitchen + Bakery
At Farmacy Vegan Kitchen + Bakery, you're getting a meal's worth of satisfaction without compromise. That's their motto. Serving up some of the best vegan food in Tampa, Farmacy is a can't miss.
Dubbed Tampa's Best Vegan Kitchen, nothing here looks vegan. Farmacy urges you to "trust your eyes, your tastebuds will thank you." We're heavily inclined to agree.
Whether you're biting into a rich Philly Cheesesteak or scooping a huge spoon of Macaroni and Cheese, the food is rich, decadent, and most of all, inviting. You're getting familiar food without the consequences.
At Farmacy, try the Impossible Burgers whether it be a Frisco Melt, the Jerk Burger, or just the house Farmacy Burger. If you want something lighter, you can always grab salads, wraps, or the Jerk Pasta on the side.
Find Farmacy Vegan Kitchen + Bakery at 803 N Tampa St, open every day from 11 AM – 4 PM.
Taco Bus
Before street food was the next big trend, Taco Bus did it first and did it best. The original food truck, Taco Bus is now a popular chain with trucks and brick and mortar establishments all over the Sunshine State!
In fact, Guy Fieri visited Taco Bus on his hit show Diners, Drive-Ins, and Dives. He infamously said the chain had "the best torta [he'd] ever had." Buzzfeed also recognized Taco Bus as one of the Nation's Top 25 Food Trucks.
While Taco Bus is not a vegan establishment, they do offer options so you can eat vegan in Tampa. Instead of meat, try the tofu or mushroom and mixed vegetables in your burrito! There's even a vegan cheese to use as well!
Grab some extra napkins and try not to overeat their tacos, burritos, chimichangas, and burrito bowls. Afterward, wash it down with pineapple and watermelon water.
Find Taco Bus on 913 E Hillsborough Ave, open from Sunday to Thursday from 11 AM – 11 PM and Friday and Saturday from 11 AM – 1 AM.
Dharma Fine Vittles
So far, we've discussed a lot of casual and grab and go vegan restaurants in Tampa, but did you know that you can experience vegan food on a street cart?
At Dharma Fine Vittles, you will experience just how delicious vegan food in Tampa can really be. What started as a vegan hot dog cart has transformed over the years into a brick and mortar, vegan establishment at Armature Works!
Simply look for the elephant the yellow hat and dig in. You can feast on southern-inspired meals inspired by Chef Shaun's years on the open road as a trucker.
Try the Orange Bird, a Florida citrus BBQ sandwich with slow roasted garlic sauce. Or the Hillbilly Chili Dawgs, two "not-dogs" smothered in Indian-spiced chili, cashew "cheez" sauce, crispy onions, and a za'taar spice.
The absolute best is the Biscuits n' Gravy. Homemade drop biscuits are covered in creamy sausage gravy, maple glazed sausage, heirloom cherry tomatoes topped with frisee. Pair with tater salad or cajun boiled peanuts for a vegan taste of the South.
Find Dharma Fine Vittles at 1910 N Ola Avenue Suite 113, open from Monday through Thursday from 7:30 AM – 10 PM, Friday from 7:30 AM – 12 AM, Saturday from 8 AM – 12 AM, and Sunday from 9 AM – 9 PM.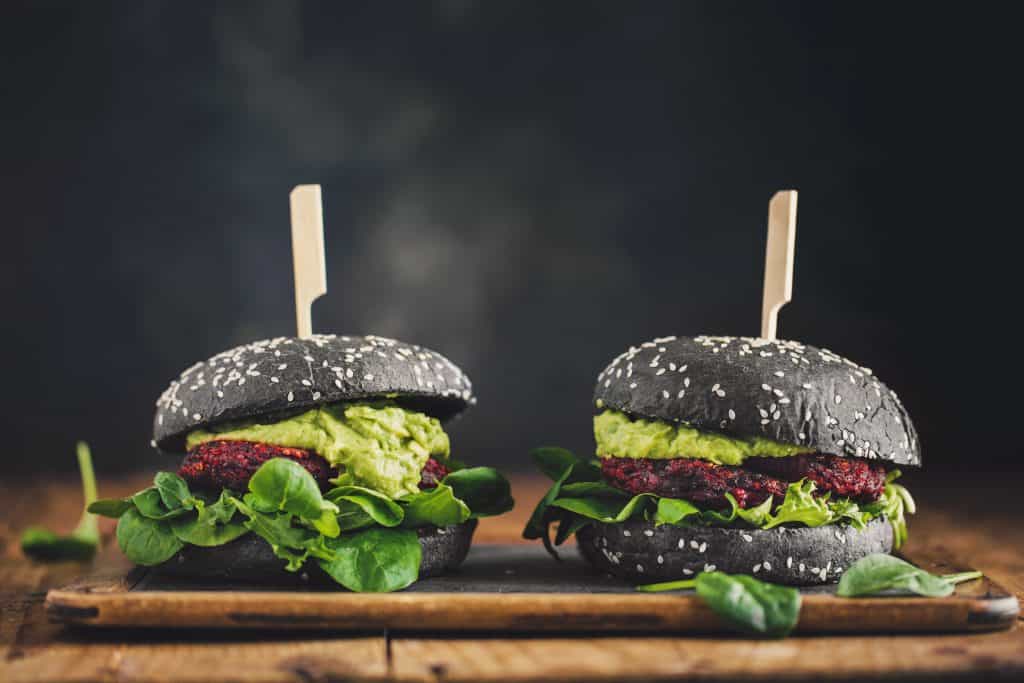 Ground Foods Cafe
If you're tired of the usual Italian restaurants in Tampa, then why not give Italian vegan in Tampa a try? At Ground Foods Cafe, you can eat clean while still indulge in your favorites from Italia!
In Seminole Heights, you'll find this quaint vegan/Italian bistro! Their mission is to create entrees that are hearty and healthy, without lacking in flavor. We think they've nailed it.
Try the Ground Foods House Salad packed with arugula, cucumber, olives, cannellini beans, cherry tomato, and red onion tossed in a house vinaigrette! You can add vegan or dairy cheese for $3, too.
Ground Foods Cafe also features natural wines imported from Italy alongside a selection of craft Italian beer. It's enough to challenge even the best breweries in Tampa!
Find Ground Foods Cafe on 6428 N Florida Ave open on Tuesday through Saturday from 9 AM – 4 PM.
Bamboozle Cafe
While not a fully vegan restaurant, we had to include the fare of Bamboozle Cafe. Offering some of the best dishes to eat vegan in Tampa, they're absolutely worth a visit.
Bamboozle Cafe specializes in Asian and Vietnamese fusion. If you've never had Vietnamese food before, you're missing out! Best yet, Bamboozle offers a special section of its menu dedicated completely to vegan food!
Start out with the house specialty: the Spring Rolls. All rolls are made with fresh produce prepared daily & served with house made dressing. You can choose between Lemongrass Tofu, Haas Avocado, Tofu Papaya, or Garlic Mushroom. Yum!
Move on to Shirataki Mushroom Stuffed Tofu or a small portion of Vegan Pho before tackling the entrees. Choose between dishes like Sesame Glass Noodles, Vegan Banh Xeo, or Papaya Salad with tofu.
Find Bamboozle Cafe in Downtown Tampa at 516 N Tampa St on Monday through Friday from 11 AM – 9 PM and Saturday and Sunday from 5 PM – 9 PM. There's also a location in Channelside at 109 N 12th St on Monday through Friday from 11 AM – 9 PM, on Saturday from 11:30 AM – 9 PM, and Sunday from 11:30 AM – 4 PM.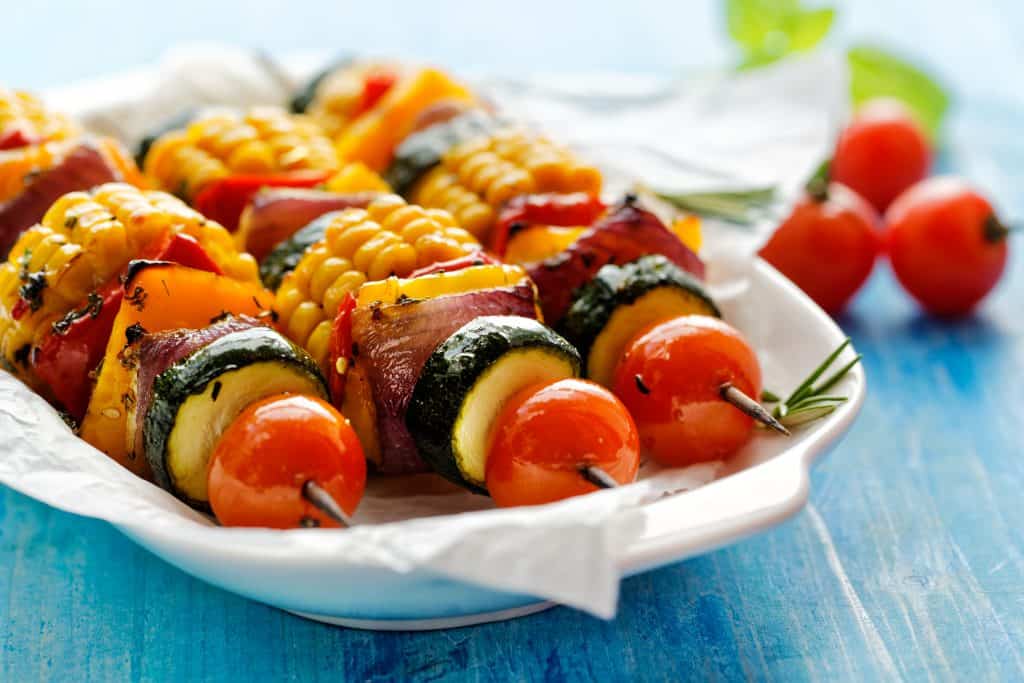 Gourmet Pizza Company
Who doesn't love a good piece of pizza? Vegans can sometimes have a hard time finding a good slice! But at Gourmet Pizza Company, that search is over.
A small, locally-owned brick and mortar, Gourmet Pizza Company has been serving Hyde Park since 1999. They pride themselves on using fresh vegetables that are sliced daily to ensure quality, freshness, and no preservatives.
While they offer regular meat options, you'll have a redefining gourmet pizza experience, and a healthy one with incredible vegan options. While most pizza joints offer only one vegan option, you can truly customize your own vegan pizza!
Create your own with meats like vegan chorizo, "chickun," and vegan pepperoni. In the cheese department, you can choose from vegan mozzarella, vegan cheddar, and vegan gouda!
If you don't want to do the deciding, you can choose from pies from a special vegan menu! Try the Hot Mess with pineapple and jalapeño or the Happy Buffalo with buffalo cauliflower and drizzled with vegan ranch.
Find the Gourmet Pizza Company in Hyde Park at 610 S Armenia Ave, open every day from 12 PM – 9 PM.
3 Dot Dash Vegan Kitchen
To find this next backdoor vegan restaurant in Tampa, you're going to have to take a little detour. You can find 3 Dot Dash Vegan Kitchen inside of Jug & Bottle Department in Seminole Heights.
In addition to selling a selection of craft beers, natural wine, and nitro coffees, Jug and Bottle Department is home to one of the best kitchens for you to eat vegan in Tampa! Their specialty? Vegan fast-food recipe copy cats!
Now you can have all of your favorite fast-food meals without the guilt! Craving a Chik-fil-A Chicken Sandwich and Waffle Fries? 3 Dot Dash serves a vegan copy cat. You can even get an Arby's style Beef N' Cheddar and curly fries!
3 Dot Dash also serves up their own delicious fast food creations. The Latch Key Kid Combo is a stacked grilled cheese with cashew mac, American veggie bacon paired with a cup of tomato soup for dipping. Yum!
Their specials change every day. You're always bound to find something incredibly delicious whenever you walk in!
Find 3 Dot Dash Vegan Kitchen inside of Jug & Bottle Department in Seminole Heights open on Sunday through Thursday from 12 PM – 8 PM and Friday and Saturday 12 PM – 9 PM.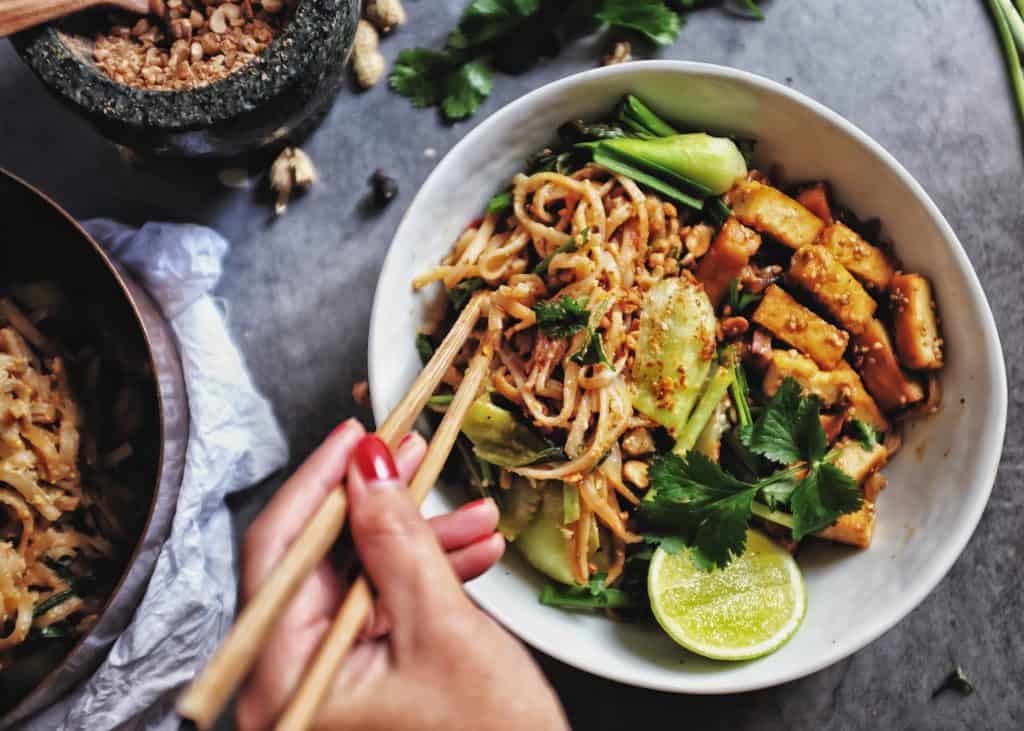 Vegg'd Out Vegan Kitchen
Sometimes you're not in the mood to get dressed and go out to a nice restaurant. If it's a cuddle-on-the-couch-watching-Netflix kind of night, call the Vegg'd Out Vegan Kitchen!
Vegg'd Out Vegan Kitchen isn't a restaurant, but rather a catering and delivery service! Occasionally they do pop-ups, but you can just call them or place an order online to have the best vegan food in Tampa delivered right to your door!
Vegg'd Out's specialties include burgers, fries, "chzsteak" fries, blackened bbq "eatloaf" sandwiches, "mac-n-chz," and snickerdoodle "cupkakez." They even have "cupkakez" piled high with a vegan oreo on top!
While most of the recipes are American staples and classics, some dishes have Caribbean and Ethiopian influences. You'll see this in the Plantain Fries and the Lemon and Carrot Pound Cake. Delicious!
While Vegg'd Out Vegan Kitchen doesn't have a brick and mortar presence, you can call them at (813) 230-4618 or at their website!
SoHo Juice Co.
Perfect for a vegan breakfast in Tampa, sometimes you want a great smoothie. Well, you're in luck. The SoHo Juice Company serves up excellent food when you're trying to eat vegan in Tampa.
A vegan friendly and allergen focused marketplace, SoHo Juice Company serves plant-based products made with nothing but wholesome ingredients. And you guessed it, they're called SoHo because you can find them on South Howard!
They offer the most delicious plant-based smoothies, superfood Açaí bowls, and cold-pressed juices. They also offer other grab and go items that are vegan and gluten-free! They're a perfect stop right before you head into work.
The star of course is the smoothies. They're are made with only wholesome ingredients, never using ice or cheap fillers. Try the Blue Majic, Advanced Chocolate, or Fountain of Youth!
Find the SoHo Juice Company on 500 South Howard Avenue. They're open on Monday through Friday from 7 AM – 10 PM and on Saturday and Sunday from 8 AM – 10 PM.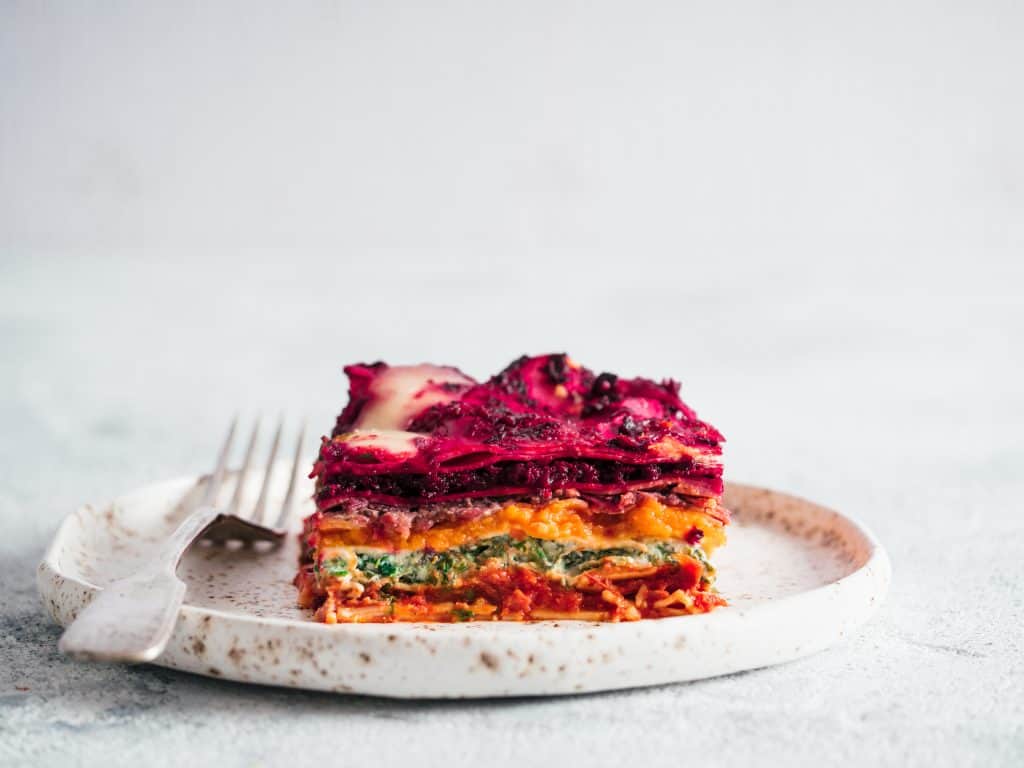 Ella's Americana Folk Cafe
You might think that vegan restaurants in Tampa are dime a dozen. The same green-theme with nothing else to offer. Ella's Americana Folk Cafe puts that notion to bed!
In the heart of Seminole Heights, you can find Ella's Americana Folk Cafe. An eclectic independent eatery, they're also a music venue and art gallery. Their mission is to nourish your stomach and your soul!
While the restaurant does serve meat, there are many vegan options on the menu!
Some vegan options include the Mother Clucker, a vegan fried chickpea patty on vegan Ella's Bun with lettuce, tomato, vegan sweet mustard and vegan cole slaw.
The "Viva La Chimi!" is a chimichanga of mashed potato, roasted poblano, and vegan mozzarella. There are ways to "veganize" other menu options, just ask your server! The staff and kitchen are very accomodating!
Find Ella's Americana Folk Cafe on 5119 N Nebraska Ave, open on Tuesdays and Wednesdays from 5 PM – 11 PM, Thursday through Saturday from 11 AM – 12 AM, and Sunday from 11 AM – 8 PM.
Did You Find This Post Helpful?
If so, we would love to keep in touch! We enjoy seeing photos and comments about your experiences in Florida! You can follow us on Instagram and we will repost your photos on our feed and comment too! Just tag us at @floridatrippers and hashtag #floridatrippers. We can't wait to see your travels!