Are you new to the area or just need a refresher on the best things to do in Tampa? We know, it's overwhelming. But if you're wondering what to do in Tampa, we've got you covered!
There are tons of attractions in Tampa, no matter what you're interested in. It is a bustling destination for families and tourists. Especially if you are looking to turn a regular vacation into a memorable adventure. Whether you're looking for things to do in Tampa with kids or fun places in Tampa for adults, you'll find something!
Within Tampa, you'll find tons of small communities. These communities are all unique and exploring them makes for an unforgettable Florida day trip.
When most people think of Florida, they probably think of heat and humidity. Tampa is actually one of the cities in Florida with a cooler climate. So the temperature is typically pretty comfortable as you explore the best activities in Tampa.
There are tons of attractions in Tampa to explore. Animal lovers can check out the local zoos. They are one of the perfect things to do in Tampa with kids. Families and thrill-seekers can find adventure at theme parks. Or soak up some sun in some of the prettiest beaches in Tampa!
There are even things to do in Tampa for adults. Like checking out one of the many breweries, galleries, and more. There's an endless amount of fun activities in Tampa. So, let's look at some of the many attractions in Tampa.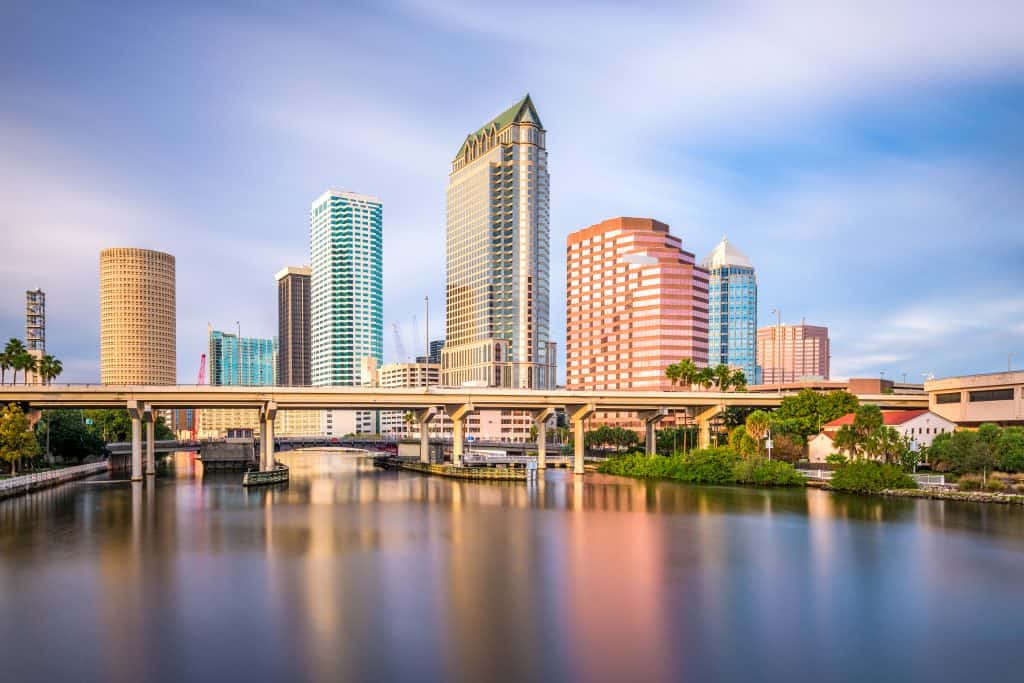 20 Fun Things To Do In Tampa You Shouldn't Miss
Tampa Riverwalk
If you're looking for free things to do in Tampa, the Tampa Riverwalk is a great place to start!
The Tampa Riverwalk runs along the Hillsborough River. It is a beautiful 2.6-mile pedestrian walkway starting downtown near the Channelside District. It then goes up to Waterworks Park in Tampa Heights.
Along the way, you'll find public art, history, parks, hotels, and more Tampa attractions. A series of bronze busts and statues also line the walkway.
Throughout the year, the Riverwalk is also home to a variety of events. From marathons, parades, holiday displays, and more. When you're planning your list of fun places to go in Tampa, check out what is going on at the Riverwalk during your visit.
If you're looking for free things to do in Tampa, the Tampa Riverwalk is a beautiful place to start!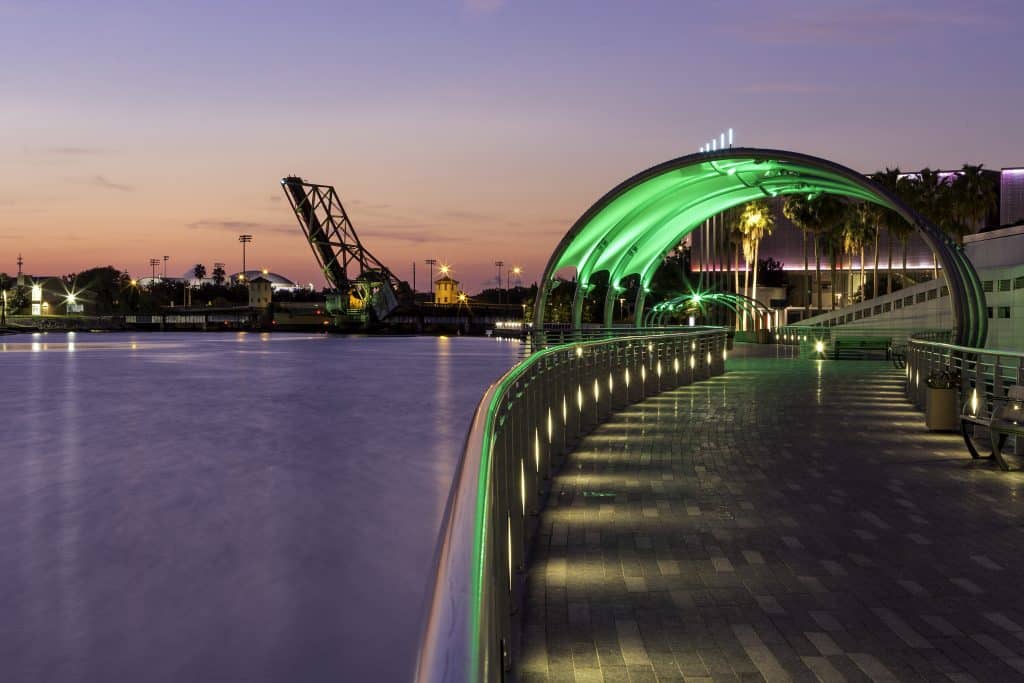 Henry B. Plant Museum
Architecture and history buffs rejoice at this next Tampa, Florida attraction. The Henry B. Plant Museum is one of the more unique things to do in Tampa. The building is located downtown on the campus of the University of Tampa. It used to be the Tampa Bay Hotel.
The Tampa Bay Hotel was originally opened in 1891 by railroad magnate Henry B. Plant. It was one of the most affluent hotels in the entire state of Florida. Today, it is one of the best museums in Florida.
It's now a National Landmark and a museum. The museum's exhibits are centered around tourism from the Gilded Age in Tampa. You'll see examples of the lifestyle of the affluent and famous guests.
Today, visitors can visit Tuesday through Sunday, with the exception of major holidays. During Christmastime, guests may attend the annual Victorian Christmas Stroll, hosted by the hotel. It's one of the most unique things to do in Tampa.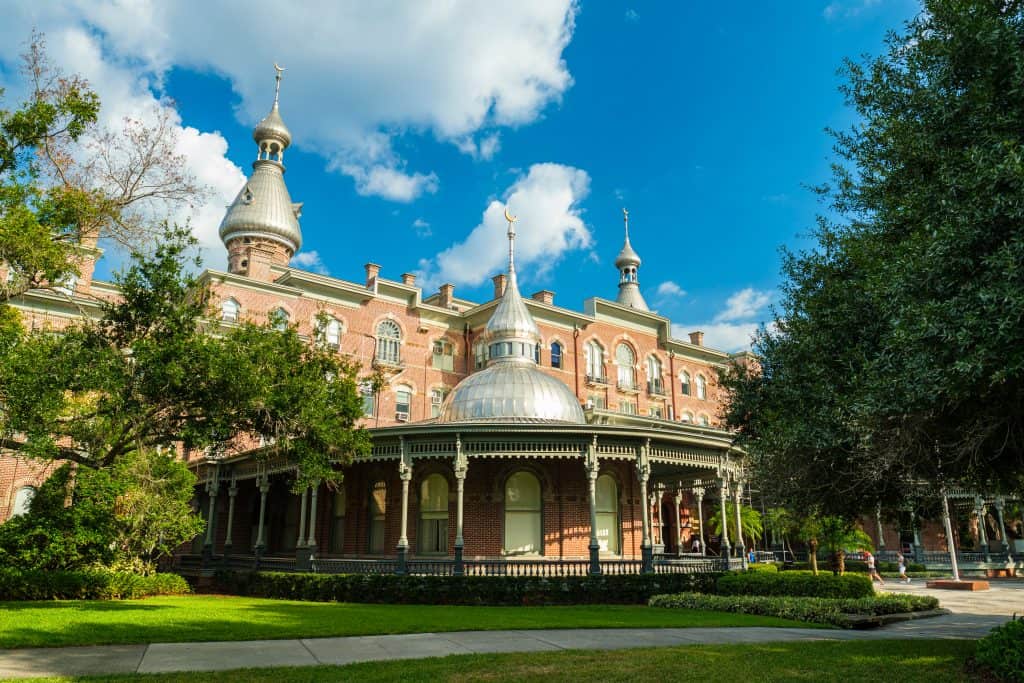 Tampa Theatre
The Tampa Theatre is certainly one of the most unique movie theaters you will ever visit. It's easily one of the most fun things to do in Tampa!
If you have the time, you'll definitely want to see a movie at this theater. The opulent interior by John Everson adds an old-world ambiance. It's unlike any modern movie theater you've been to. That's what makes it one of the coolest Tampa attractions.
Today, it runs as Tampa's only non-profit movie palace. When the theater was threatened with closing, locals flocked to save it. Daily film showings range from international films, documentaries, and foreign flicks.
So you'll have plenty of opportunities to see something while you're visiting Tampa. The theatre also has a fully equipped stage. There's always something special happening or playing there, so make sure not to miss out on one of the best activities in Tampa.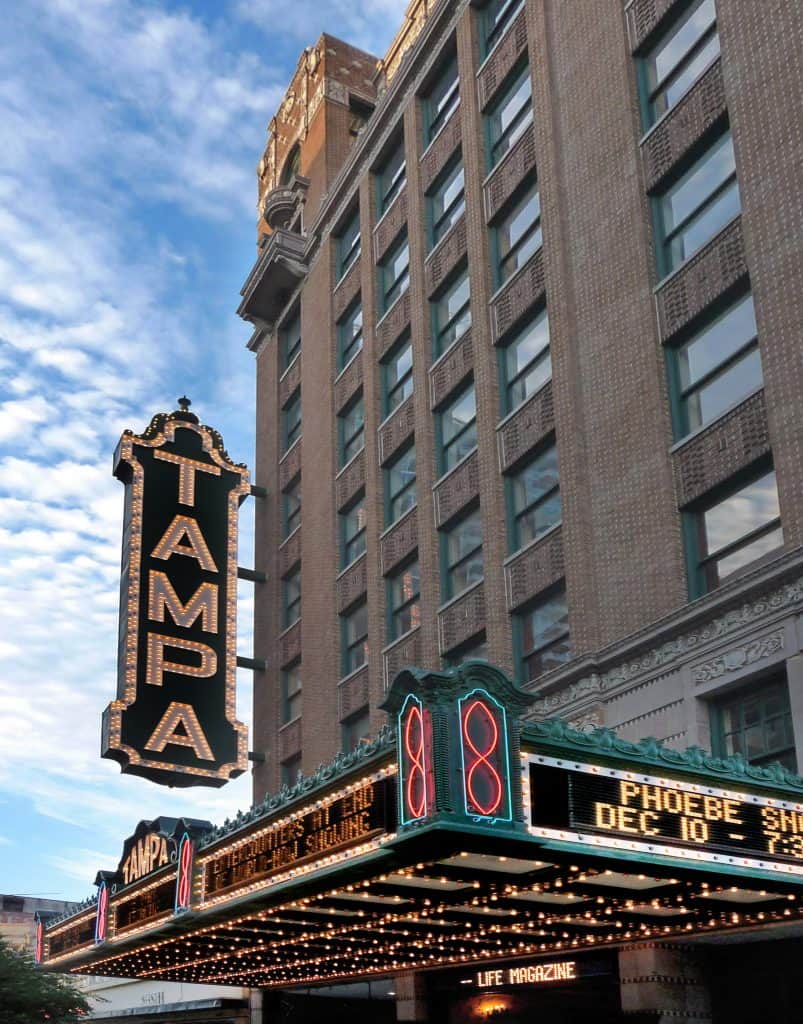 The Hindu Temple of Florida
One of the best places to visit in Tampa is the Hindu Temple of Florida. In 1983, a group that practiced Sanatana dharma immigrated to Tampa. They felt they had no real place to practice. So they came together to renovate a small plot of land that contained a modest house.
The group spent years fundraising so they could build their sacred temple. Now, you can visit this incredibly beautiful attraction in Tampa. When you do visit, please remember to be respectful. It is a place of worship, so treat it with respect.
The temple hosts a bevy of activities beyond religious services. That includes classes on public speaking, yoga, ancient Indian scripture, and SAT preparation.
You can visit the Hindu Temple every day. It's one of the more unique things to do in Tampa and we highly suggest checking it out.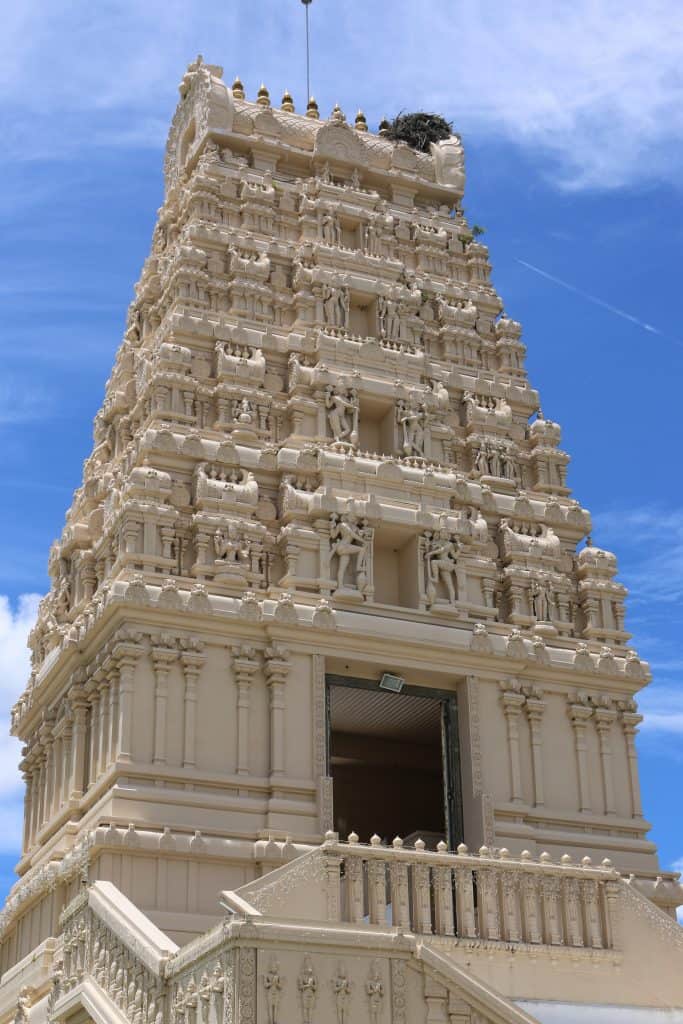 Curtis Hixon Park
If you're looking for things to do in Tampa this weekend, you can't go wrong with a trip to Curtis Hixon Park. You can find the park in the heart of downtown Tampa. It's along the Hillsborough River, right on the way. It's near other popular Tampa attractions, like the Tampa Museum of Art and the STRAZ Center.
The park is almost always hosting activities in Tampa. From food truck rallies, live concerts, and even inflatable playgrounds for children and adults. If you're wondering where to go in Tampa, Curtis Hixon Park is a great option.
Even if there isn't an event happening, you'll want to spend some time at the park. There is a small dog park, a jungle gym for kids, and stunning views. Curtis Hixon Park is a great place for a picnic lunch as well. It's one of the best free things to do in Tampa.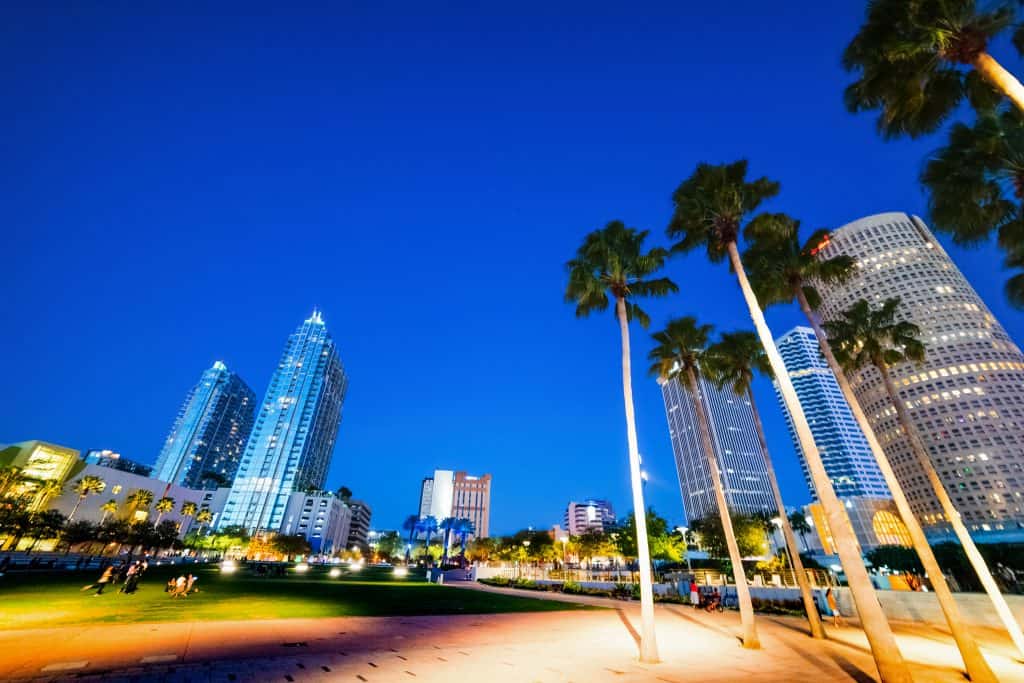 The Florida Aquarium
One of the best Tampa attractions is to pay a visit to the Florida Aquarium. Located in the Channelside District downtown, the aquarium is an absolute must-do Tampa Florida attraction.
Inside the aquarium, you'll be able to view sea creatures native to Florida. The aquarium also is a leader in marine conservation and education. It hosts summer camp and school field trips throughout the year.
Classes are offered to children, which is why it's one of the coolest things to do in Tampa with kids. The classes range in topics from conserving marine life to snorkeling in Florida natural springs without disturbing manatees.
Kids can play in an aquatic-themed water park and adults can brave a swim with the sharks. The whole family can meet the arctic penguins when they waddle out for a meet and greet! On occasion, the aquarium hosts adult sleepovers to spend a night next to the hypnotic glow of the massive tanks.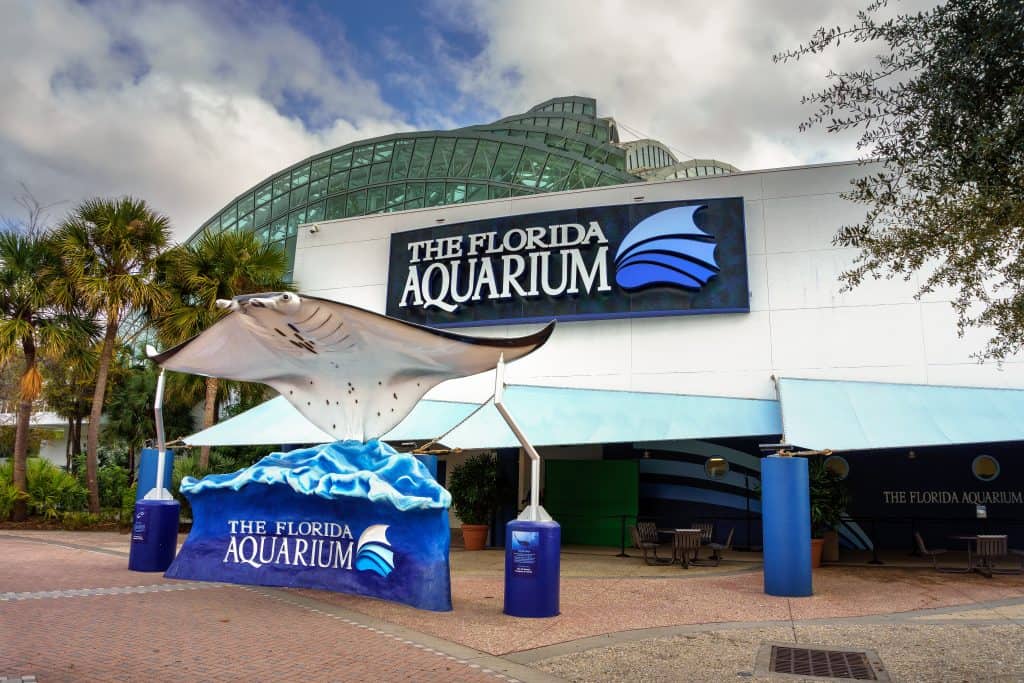 Tampa Museum of Art
If you're wondering where to go in Tampa while along the riverfront, head to the Tampa Museum of Art. It is host to an ever-growing permanent collection of ancient, modern, and contemporary art. It also houses one of the biggest Greek and Roman antiquities collections in all of the Southeastern United States.
The museum is probably most notable for the outdoor 14,000-square-foot LED art installation. Museum curators frequently update a schedule of visiting exhibitions. It features the best of old and new contemporary artists from all over the nation.
While in the museum grounds, guests can visit the Riverwalk cafe to sip on coffee or savor the gelato. There is also a museum gift store where you can find excellent gifts and souvenirs.
The space is small enough to take in the area's best collection of national and international artists in one day. Making it an ideal first stop on your best day trip from Tampa.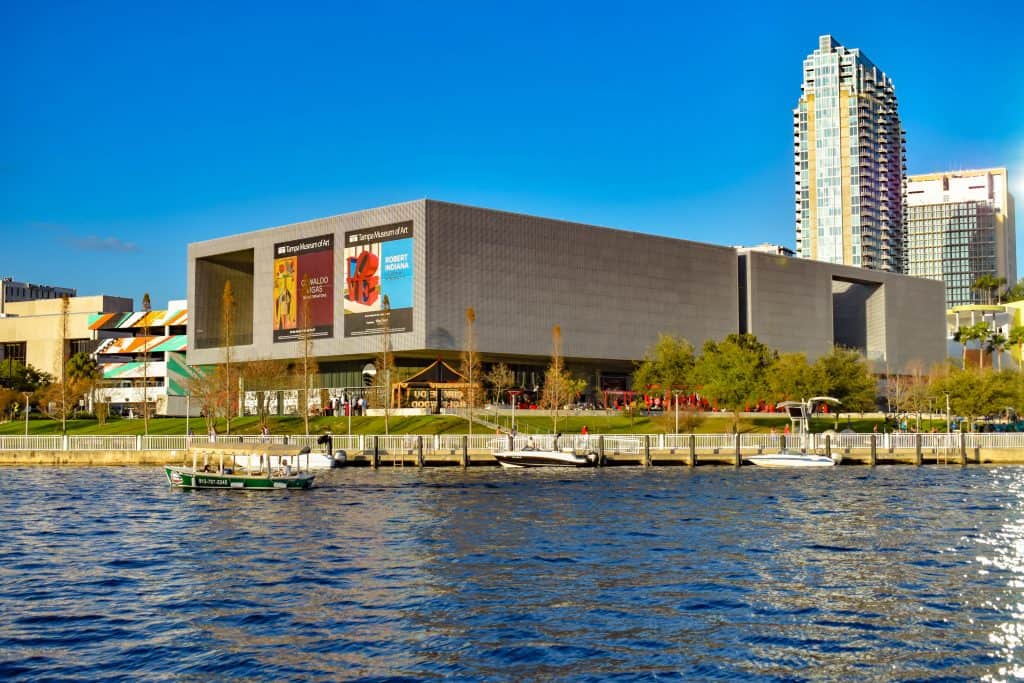 Busch Gardens Tampa
Looking for fun places to go in Tampa? Then head to Busch Gardens Tampa! It is the 11th most-visited theme park in all of North America for a reason. With an African theme, the park has 9 distinct areas connected by a steam train, the Serengeti Express.
Children can meet Elmo and friends in the Sesame Street Safari of Fun. With daily performances from the gang and an interactive play area, they'll love it. Adrenaline junkies will love riding one of the 10 heart-pounding roller coasters. One of the most popular is Iron Gwazi, a hybrid coaster that is currently the world's fastest and steepest.
Busch Gardens is also known for its environmental conservationist efforts. The park has extensive zoo exhibits housing animals native to each area of the park. There is also an animal theatre open to the public. This is where they have daily informative shows with various animals.
Kids will love it, which is why it's one of the most fun places to go in Tampa.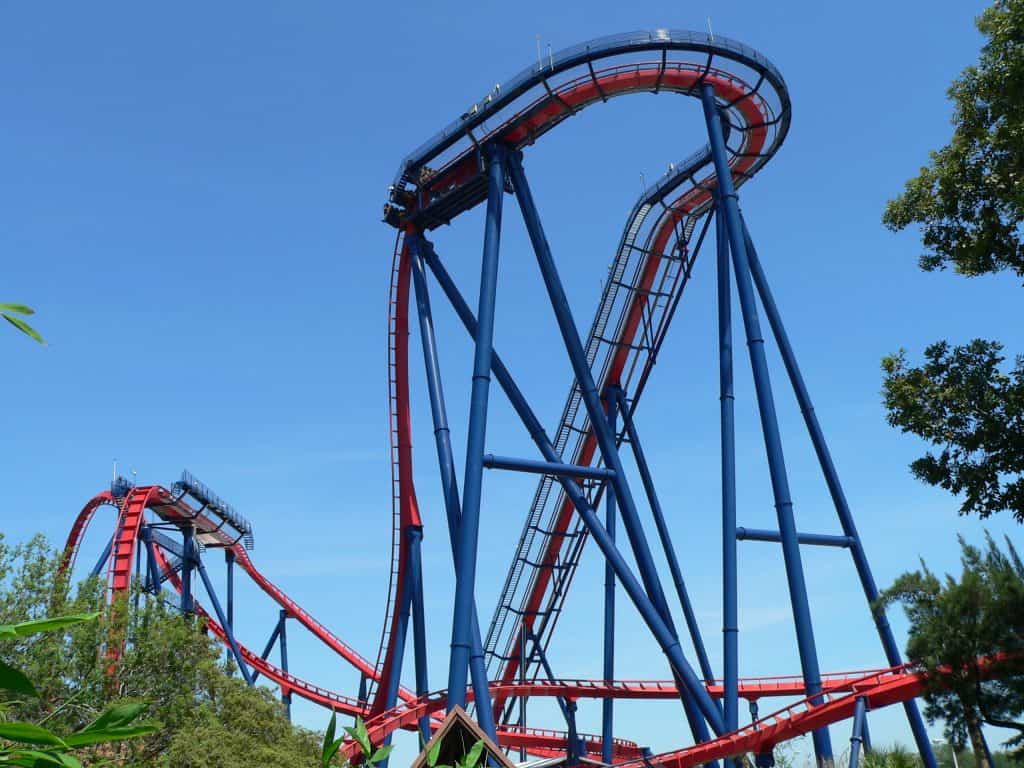 Museum of Science and Industry (MOSI)
The Museum of Science and Industry is another one of the most unique things to do in Tampa. It is an interactive, non-profit science museum. Kids can learn about the different areas of science in an engaging way!
The museum was opened in 1982. Some of the interactive exhibits include activities like arranging topographical features in a town. You can then release a flush of water to understand how flooding works. MOSI also houses touring science exhibitions, like the famous Bodies: The Exhibition.
MOSI also houses the Saunders Planetarium. It is the only of its kind in Tampa and offers shows and a special view of the projector powering the images. Before you head back to your car, make sure to make a visit to the peaceful butterfly garden. There are so many reasons why this is one of the best things to do in Tampa.
Armature Works
The Heights at Armature Works is the former home of TECO railway cars. It is a 73,000 square-foot building for mixed-use commercial space. It has restaurants, an open-air market, plenty of communal seating, and a front lawn. The building also has some stunning views of Tampa.
With access by trolley, foot, or water taxi, Armature Works is the perfect spot for any kind of experience. Whether it's a brunch outing, a date night. If you're an out-of-towner, the best way to end a long day of Florida adventure.
Armature Works offers every type of cuisine imaginable. From local food trucks, Chinese, quick bites, American, and Asian barbecue. Plus, there are plenty of full-service bars and live music on the front lawn. All this makes Armature Works one of the best things to do in Tampa for adults.
The Columbia
There are many excellent restaurants in Tampa. But the Columbia in Ybor City celebrates over a century of history, culture, and cuisine integral to the area.
The Columbia became famous for being transformed from a sleepy Cuban cafe into an elegant dining room with music playing and dancing. 115 years later, the same family runs the oldest restaurant in Tampa Bay. Anyone who has stepped inside knows The Columbia experience is something truly special. From the flamenco dancing to the incredible ambiance.
Highlights of the iconic menu include the savory "1905 salad," the traditional chicken and yellow rice, sangria by the pitcher, and the legendary flan. Dining at The Columbia is one of the top things to do in Tampa.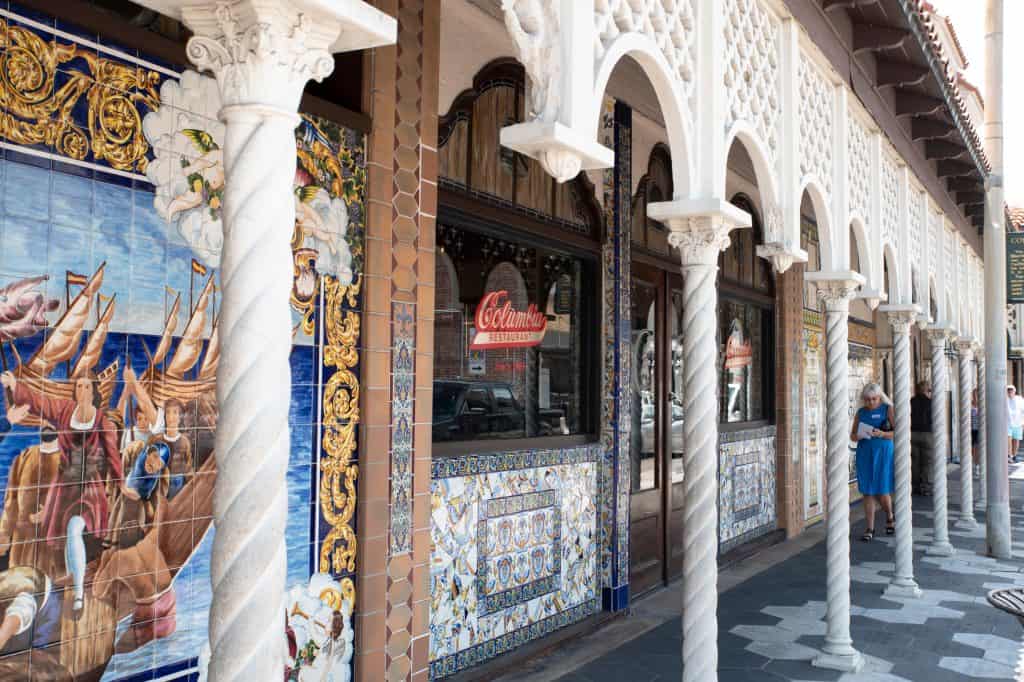 Cigar City Brewing Company
Founded in 2007, Cigar City is one of Tampa's very best brewing companies. It won the title of the third-best brewer in the entire world in 2010. If you make the trip, you'll be making a visit to one of the best things in Tampa for adults.
You'll want to make a stop at the original taphouse when you visit. There you'll find a full menu and a spot to buy souvenirs. You can also take a tour of the actual brewery to see where your glass just came from.
Guided tours are 40 minutes long. They allow guests to see the equipment used to brew the famous ales and lagers. You'll also be able to get hands-on with the actual ingredients. Tickets are $8.00, and you'll leave with swag like a collectible tasting glass.
Those under 21 are permitted to attend, but may not participate in any active tastings. Reservations are highly recommended as space is limited, although walk-ins will be accommodated if possible.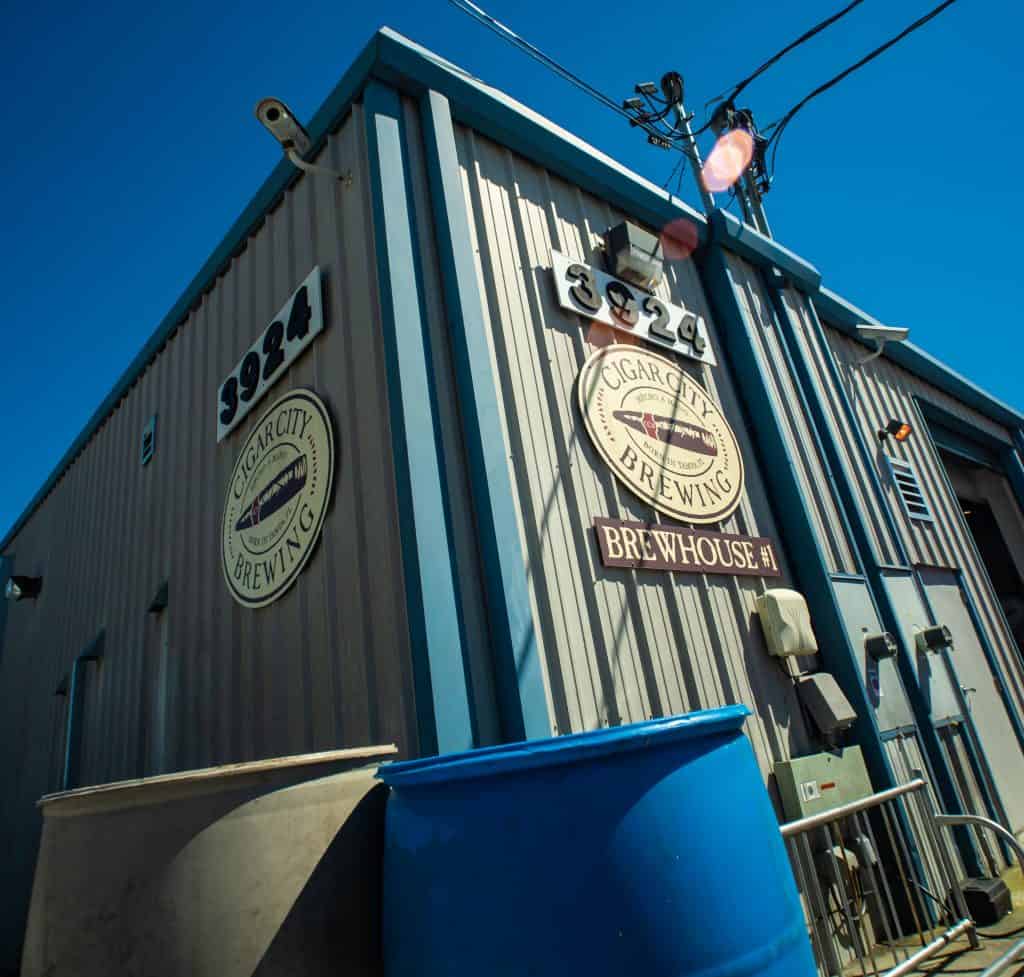 Ybor City
The Ybor City Historic District is an integral piece of Tampa culture. The area was declared a United States Historical Landmark District in 1990. There is something for any kind of person to do in Ybor City, thanks to its rich heritage.
Sight-seers can take a trip to one of the many museums in Ybor City. Tour the Ferlita Bakery, where you can get a history lesson about the city's infamous founder, Don Vicente Martinez Ybor.
Foodies can experience the decadence of the 115-year-old Colombia Restaurant. Art-lovers can view the Hoffman Porges Gallery. Or simply look through the racks of Ybor's vintage clothing stores.
Families can enjoy the Ybor City Saturday Market with vendors of food, artwork, plants, and live produce. The Saturday Market runs year-round, which is perfect if you're looking for things to do in Tampa this weekend.
If you're a night-owl, Ybor City has a vibrant nightlife, with bars and nightclubs, and notable music venues that attract big-name acts: Crowbar, The Ritz, or Orpheum.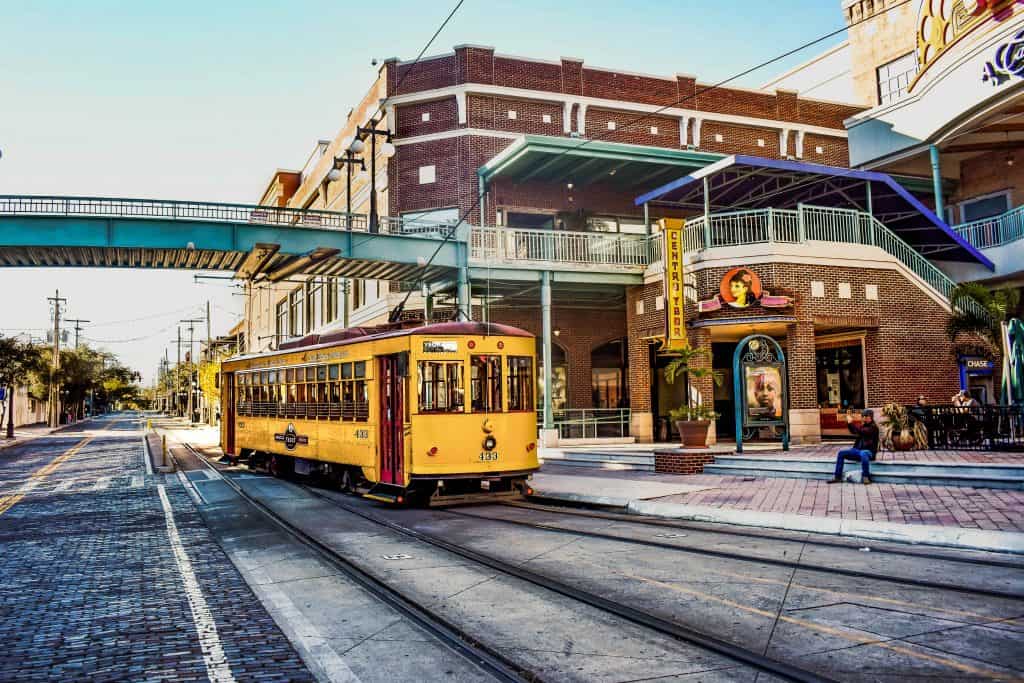 STRAZ Center for the Performing Arts
The David A. Straz Jr. Center for the Performing Arts opened its doors in 1987. Since then, it has remained the Tampa Bay Area's premier center for all things theater. That makes it one of the most fun things to do in Tampa for art-lovers.
Besides the cavernous Carol Morsani Hall, the STRAZ Center also has five adjacent performance spaces of varying sizes. They accommodate both professional regional and community theater productions of all forms.
The STRAZ Center is also home to the Patel Conservatory. It offers classes in music, theater, and dance to children and adults alike. Alumni of the Patel Conservatory have gone on to perform with the Rockettes and in even big Broadway shows, like Wicked.
With a full season of events and offerings for the entire family, the STRAZ Center for the performing arts is an ideal visit for anyone looking for romantic things to do in Tampa this weekend.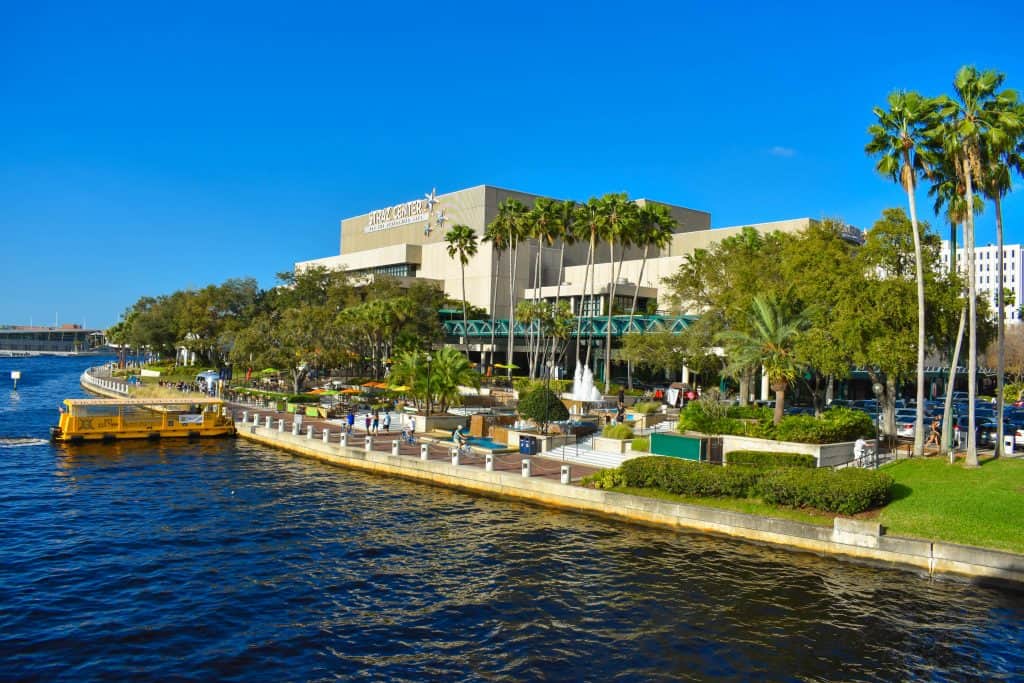 Clearwater Beach
Although Clearwater Beach is technically not in Tampa, we are including it on this list because it is such an iconic destination for anyone visiting the Tampa Bay area.
Clearwater Beach has repeatedly been named the best beach in the United States for a reason. That reason is the2.5 miles of white, soft sand with calm, shallow waters. 105 million visitors flock to Clearwater Beach annually. Not only for the sun and the surf but for all the recreation it offers.
Cyclists, pedestrians, and rollerbladers can enjoy the breezes along an alluring beachfront promenade and walkway. Families and children can enjoy a sandy playground including a towering rope mountain. Diners can enjoy a bevy of restaurant options, from beach bars like Frenchy's or fine dining establishments like the Beachcomber.
Every single day at dusk, Pier 60 hosts a festival full of art vendors and street performers. This makes Clearwater Beach a perfect destination for those looking for things to do in Tampa this weekend.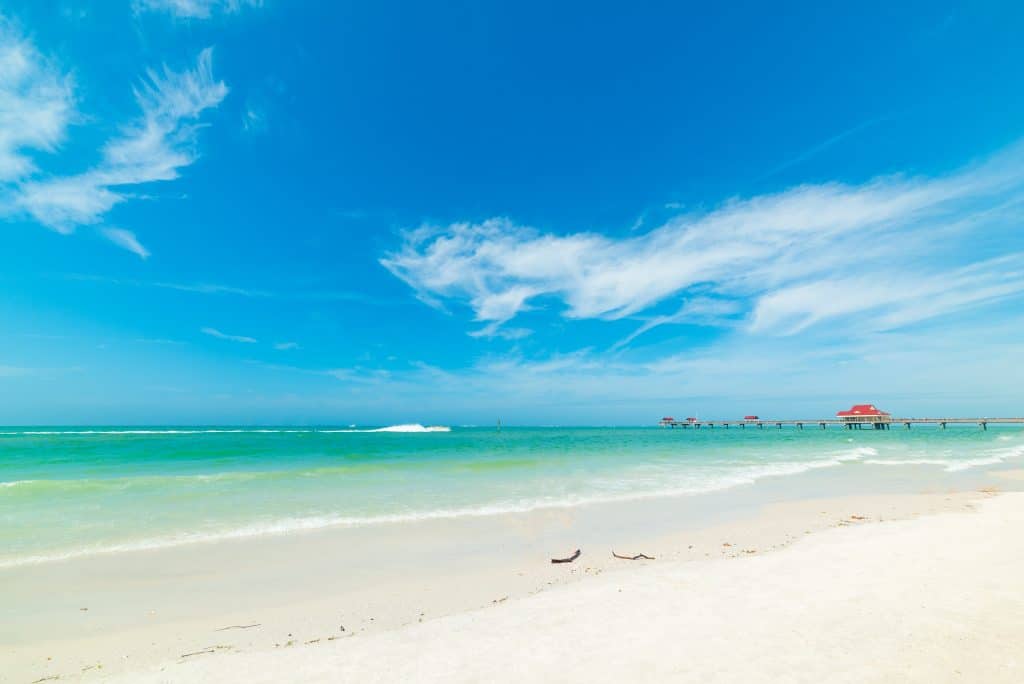 Hillsborough State River Park
The Hillsborough State River Park is a haven for locals looking to escape city life. This makes it a must for those looking for a scenic stop on any visit to the Tampa Bay area.
Visitors may enjoy such amenities as camping, fishing, bicycling. Hikers have the option of four trails, each through a dense, hammock forest. Equestrians can also enjoy horseback riding trails! History buffs can tour the Fort Foster State Historic Site.
The true star of the park lies in its namesake, The Hillsborough Rive. It features Class II rapids, incredibly rare in the state of Florida!
Hillsborough State River Park is open 365 days a year, from 8 AM until sunset, with a $6 parking fee.
Big Cat Rescue
We've all seen the Tiger King documentary. But did you know Carole Baskin's big cat sanctuary lies in the heart of the Tampa Bay Area?
The main goal of Big Cat Rescue is to end the hunting, ownership, and trade of exotic animals in captivity. It specifically focuses on big cats like leopards, lions, and ocelots. The grounds provide sanctuary for rescued animals that can no longer survive in the wild, due to living in captivity.
During a visit to Big Cat Rescue, a tour guide will lead guests around the facility giving information about the animals. Guests have the opportunity to feed the animals and even take pictures with them!
More information about ticketing and tours can be found here! Since the airing of Tiger King, it's become one of the top things to do in Tampa.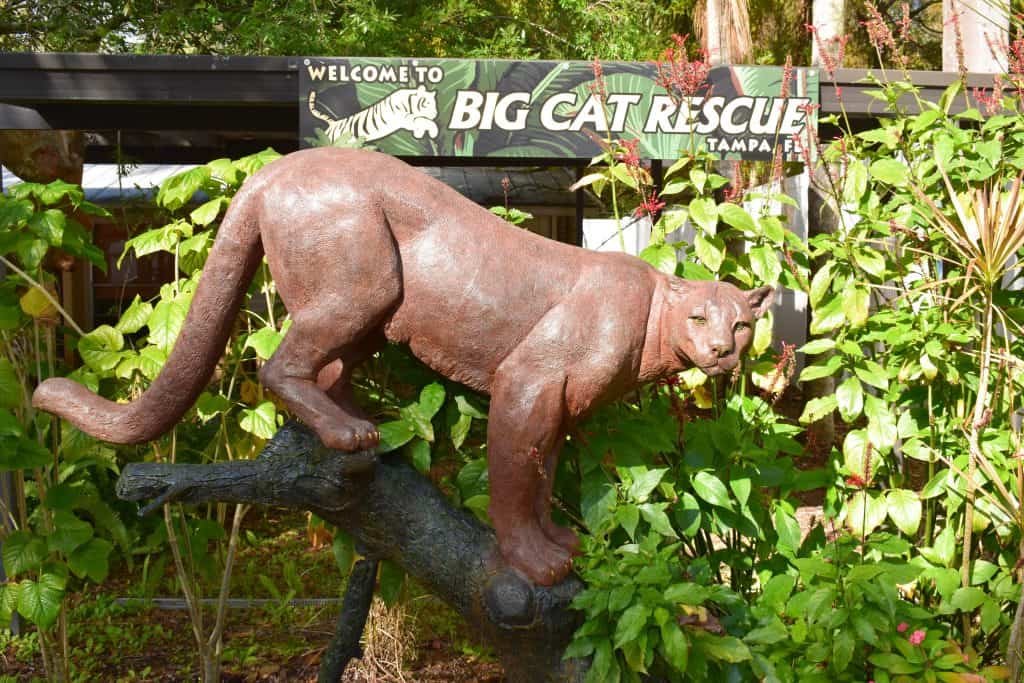 Weedon Island Preserve
If you're wondering where to go in Tampa for a bit of nature, head to the Weedon Island Preserve. The preserve has over 3,000 acres of protected natural area. There you'll find tons of native flora and fauna.
The Weedon Island Preserve is in Tampa Bay, but it's not techincally in the town of Tampa. It's actual address is in St. Petersburg Florida. But it's a quick drive from Tampa to the preserve.
While you're there, explore one of the best places to go in Tampa. There are opportunities for paddle boating, kayaking, and even a nature center. Kids and adults will love this free thing to do in Tampa. This is truly one of the best places for Kayaking Near Tampa!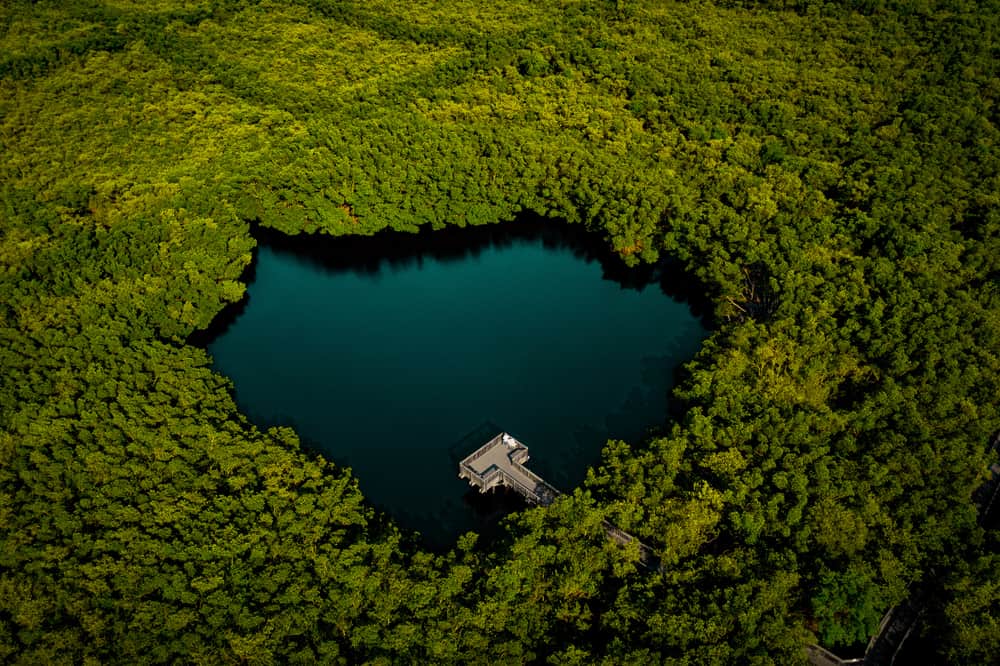 Sparkman Wharf
One of the best things to do in Tampa FL for adults is Sparkman Wharf. Sparkman Wharf is a fairly new area in downtown Tampa. It's right by the Florida Aquarium and other fun Tampa attractions.
Within Sparkman Wharf you'll find a beer garden, boutiques, hip new restaurants, and beautiful views. There are also street-food stands if you're just looking for a quick bite to eat.
Throughout the year the wharf hosts live events and festivals too. So, if you're planning on taking a trip down to the wharf, check their schedule of events. You might catch a great band or a fun festival during your trip. That's what makes Sparkman Wharf one of the top things to do in Tampa.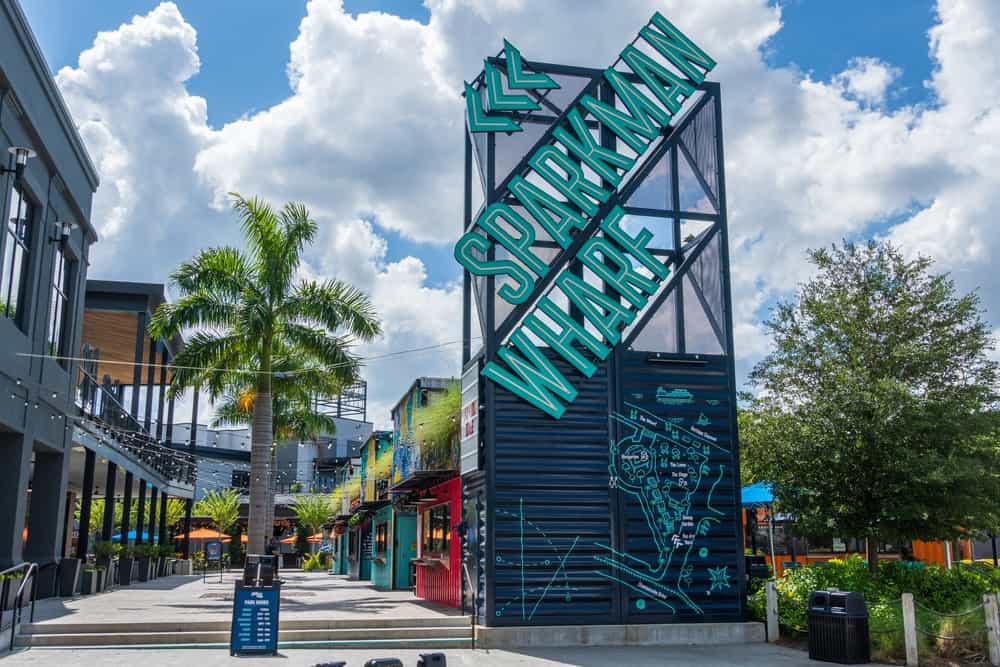 Ballast Point Park
Nestled in The Ballast Point neighborhood in Tampa is the Ballast Point Park. It's one of the best free things to do in Tampa with kids. The park also has some beautiful views of the Hillsborough Bay.
The park is also one of the top things to do in Tampa for adults. With the beautiful views, excellent walking trails, and a long pier into the bay. If you want to get out on the water, the park has a boat ramp.
For the kids, there is a huge playground and even a splash park. The whole family can enjoy a picnic with a stunning sunset over Hillsborough Bay. Or you can grab a bite to eat at the Taste of Boston restaurant in the park.
It's defintely one of the most fun places in Tampa, for all ages!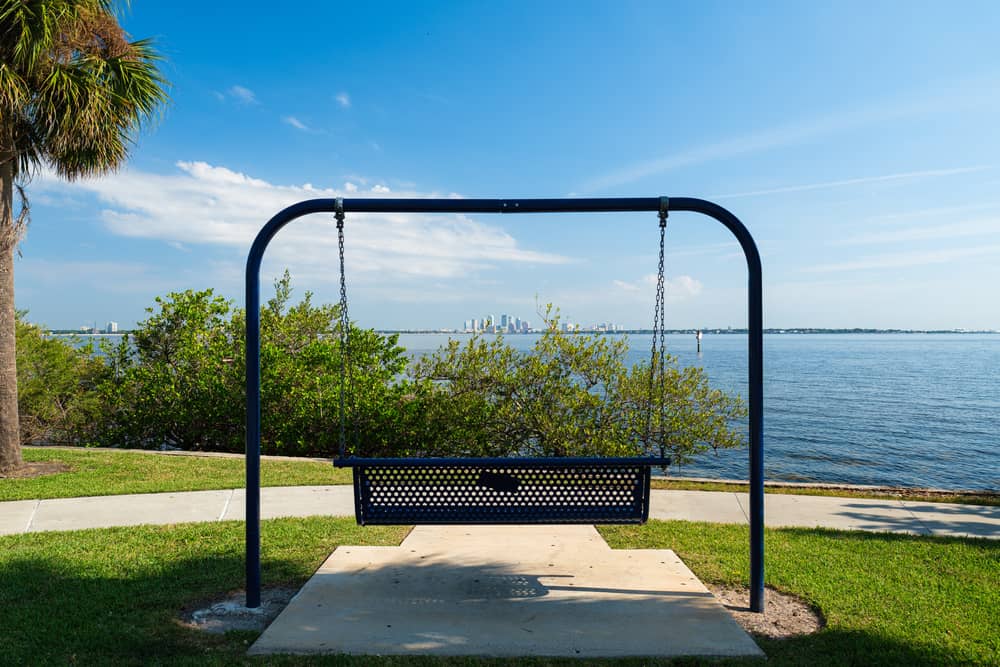 Did You Find This Post Helpful?
If so, we would love to keep in touch! We enjoy seeing photos and comments about your experiences in Florida! You can follow us on Instagram and we will repost your photos on our feed and comment too! Just tag us at @floridatrippers and hashtag #floridatrippers. We can't wait to see your travels!