Are you traveling to Florida in October? We've got you covered with seven things you should know before you begin your adventures! From Halloween events to cooler weather, beaches, festivals and more, you're in for a memorable trip!
Florida in October includes cooler weather, the Florida "Spring Season", less busy beaches, and even a possible hurricane or two! But don't worry, Florida trips in October are always a blast, so keep reading for all the things to see in Florida in October! We promise you won't be disappointed with the weather, the state, and the tons of things to do. Florida in October is the best!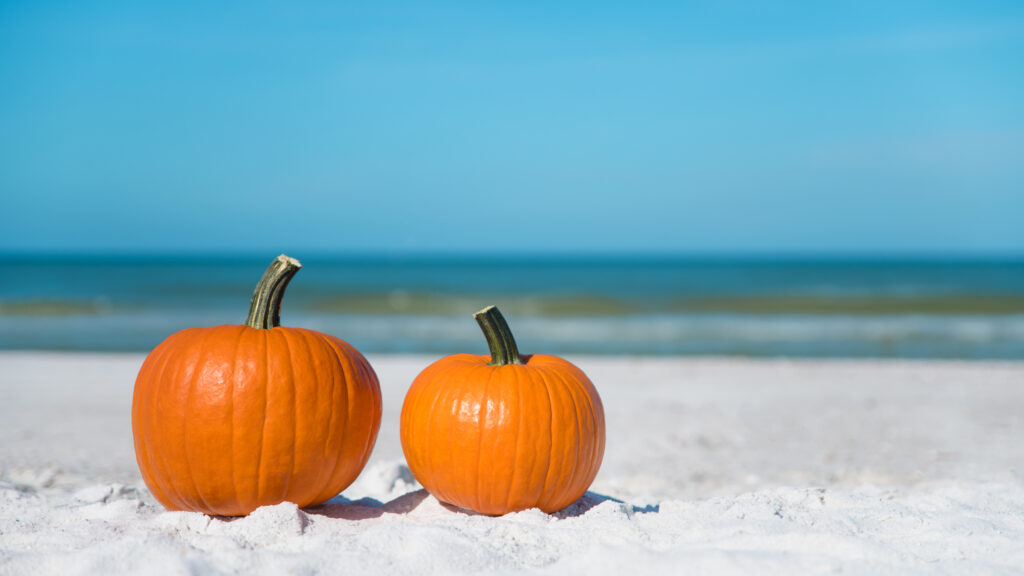 7 Things to Know Before Visiting Florida in October
There is Cooler Weather!
We all know that Florida is known for its humidity and heat, but what happens when you visit Florida in October? Florida weather in October tends to be less rainy, and cooler. It is no longer 95 degrees Farenhite, mainly because that rain fall does tend to cool the state off.
With the changing weather in October, it's important to know that as the rainfall slows down, humidity levels start to decrease too. Thus, the evenings can be a bit chilly and breezy. The average temperature for Florida in October can range between 80 to 85 degrees. That doesn't mean that there aren't plenty of things to do in Florida in October with these slight temperature changes!
However, this is dependent on the region! For example, Tampa and Orlando tend to stay in the higher temps of that range, at about 85 degrees, while Miami and Jacksonville are a few degrees cooler at 83 degrees. So be careful! Also just be aware that the average rainfall for Florida in October is 8 inches!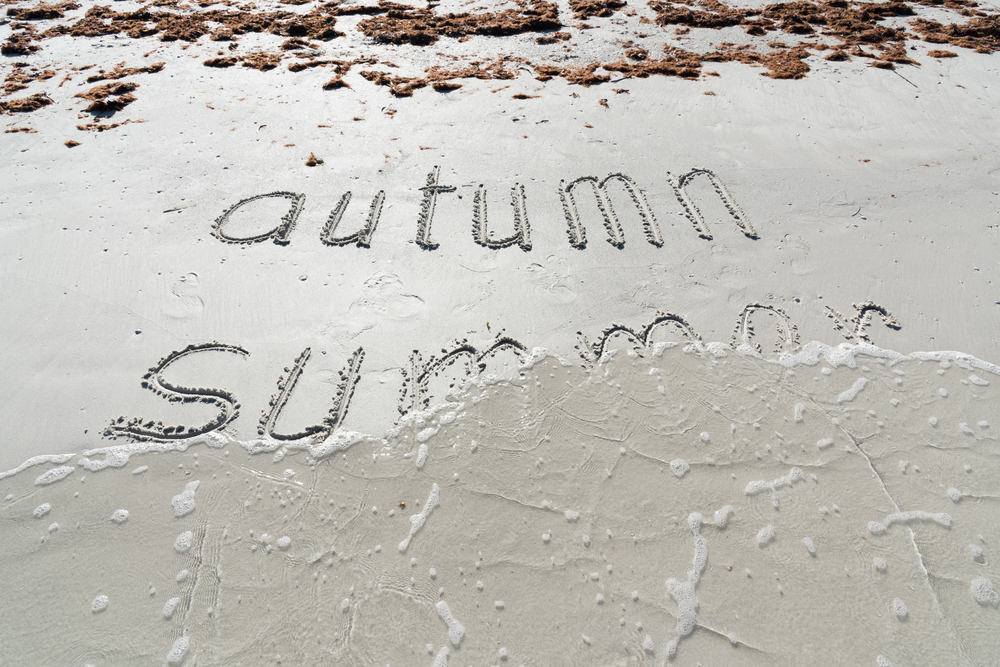 The Water is Cooling off too– but it's not too Cold!
The weather in Florida in October is always slightly more bearable than the summer heat. But as the temperature cools, what happens to the water? No worries! Florida weather in October mimics the air. But it doesn't get too cold!
An important tip to have with the water temps is that the further south you go, the warmer the water gets. Even in October! The Atlantic side of the state also tends to be warmer than the opposing side– the Gulf side!
The warmest waters will tend to be around the southern most tip of Miami, and the Keys too. On average, this will be about 83 degrees Fahrenheit! In Tampa, the waters tend to be closer to 81 degrees, and if you are by the panhandle, the water will be closer to 78! Just remember that tropical storms are still possible in October– and that warmer water makes those storms thrive!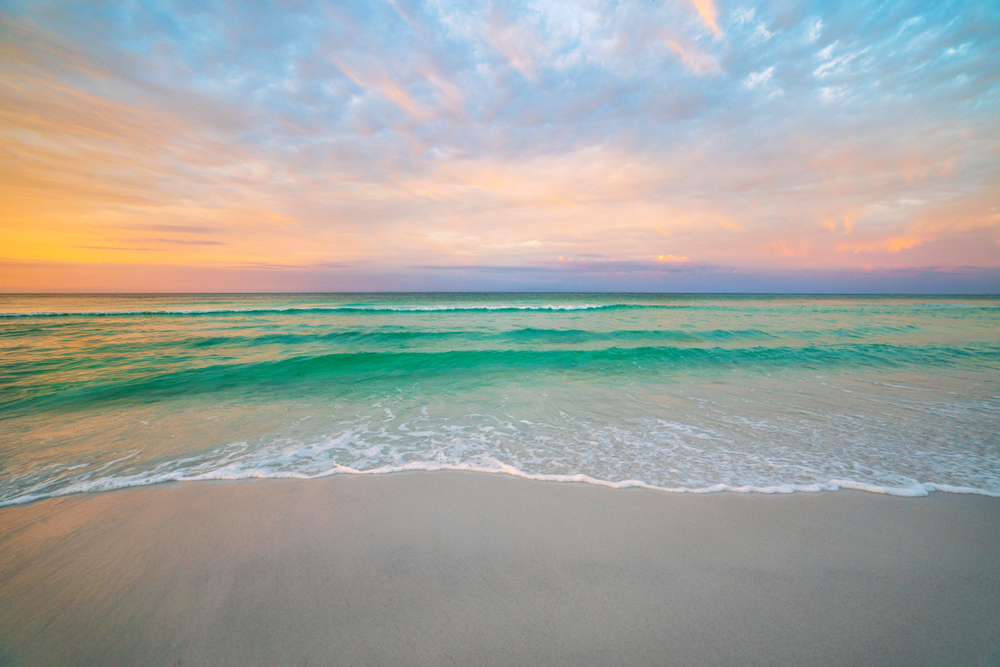 October in Florida is still Hurricane Season
As we've alluded to already, it is important to remember that when traveling to Florida in October, you'll still be hitting the end of Hurricane season. Be cautious, as hurricanes and topical storms are still possible during this time.
While hurricanes can happen at any point during Hurricane Season, mid-August through late October is most likely the time period for a hurricane to make landfall. The official "peak" date is September 10th, and the season starts on June 1st every year. The season ends officially on November 30th, so please just be aware as you travel! Especially if you're going more south, toward that warmer water!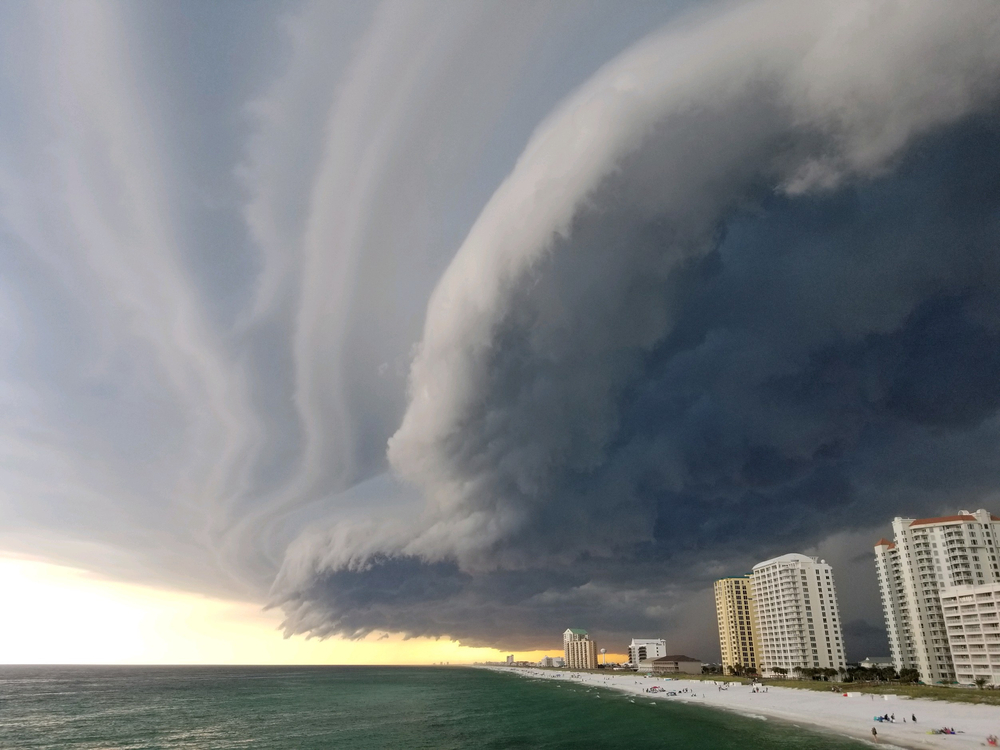 Halloween Events are in Full Swing, Specifically in Orlando, but also Around the State
By the end of October, some of the crowds in Florida will get slightly bigger. This is because of Halloween! Although Florida in October doesn't have changing leaves, we still do have Halloween events that encompass fall. Things like pumpkin patches, ghost tours, harvest events and more can be found throughout the state.
For those who are traveling to Florida in October for the scary season, they may want to check out the top notch scare events such as: Howl-O-Scream (at both Busch Gardens in Tampa, and SeaWorld in Orlando), Halloween Horror Nights at Universal Studios, Sir Henry's Haunted Trail, or even Scream-A-Geddon.
But if you one of those people who wants their Florida trips in October to be less scary, there are other Halloween options too. Mickey's Not So Scary Halloween Party at Magic Kingdom is super family friendly, and there is always Brick or Treat at Legoland too! Better yet, no matter what city you are in, there is bound to be pumpkin patches, mazes, and other fall events. For example, Raprager Family Farm features hayrides, petting zoos and more, and it is in the Tampa area. Halloween comes to life in October– so make a Florida getaway in October to experience it!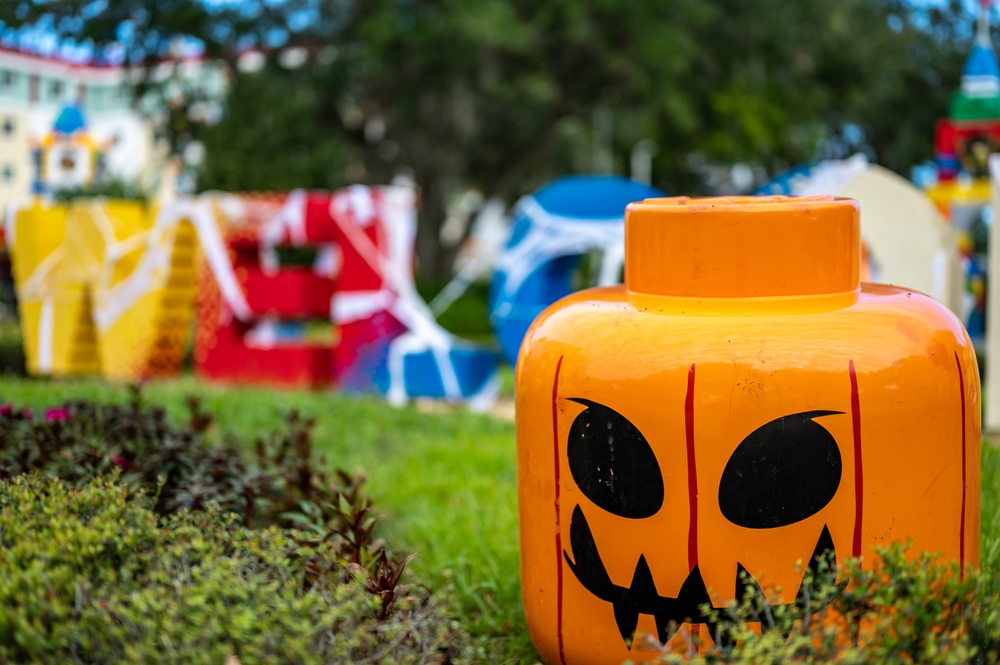 The Florida Keys Host FantasyFest in Key West
Fantasy Fest is an annual 10-day party in Key West! But warning, it is for grown ups only. So when considering the best places to visit in Florida in October, watch where you may be going. This Key West get away may not be family appropriate! That doesn't mean it's not fun!
Locals in Key West started this FantasyFest as a way to get people to come to the quiet island during the slower season. With costuming, libations, parades and more, this fest continues to grow as years continue! In fact, it is so big now that they currently live stream the events in case you can't make it there in person!
Enjoy body painting, musicals, water adventures on jet skis, karaoke, happy hour, and more! And this is only on one day! Can you imagine what each day has to offer over the course of 10 days?! Again, as a reminder, the crowds are smaller in Key West in October, but we also want to remind you that the further south, the warmer the water. While the average temperatures in Florida in October are higher in Key West, please remember that this is still Hurricane season so be prepared!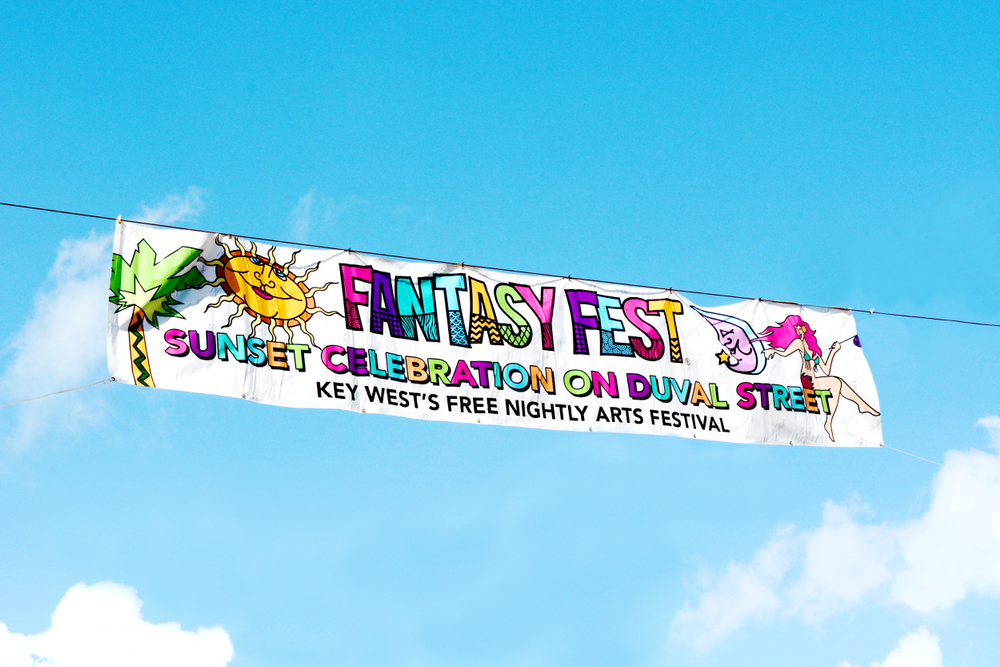 Amelia Island Beaches are the Best to Visit in October
Of all the best places to visit in Florida in October, Amelia Island Beaches are one of them. Not only are they less crowded due to the time of year, but the weather is still nice, and the water isn't too cold! As mentioned earlier, the beaches on the Atlantic tend to be warmer, so these Amelia Island Beaches are of top vacation spots in Florida in October for one last hurrah before the waters get too cold.
In addition to this, Amelia Island Beaches are just BEAUTIFUL! The gorgeous beaches keep people coming back year after year, and the Northern location is actually less busy! And less crowds = more play time and room on the shore and in the water! So why wouldn't this place be considered the best beach in Florida in October?! Plus, this location is prime for fantastic historical and ghost tours if you are interested post-beach experience.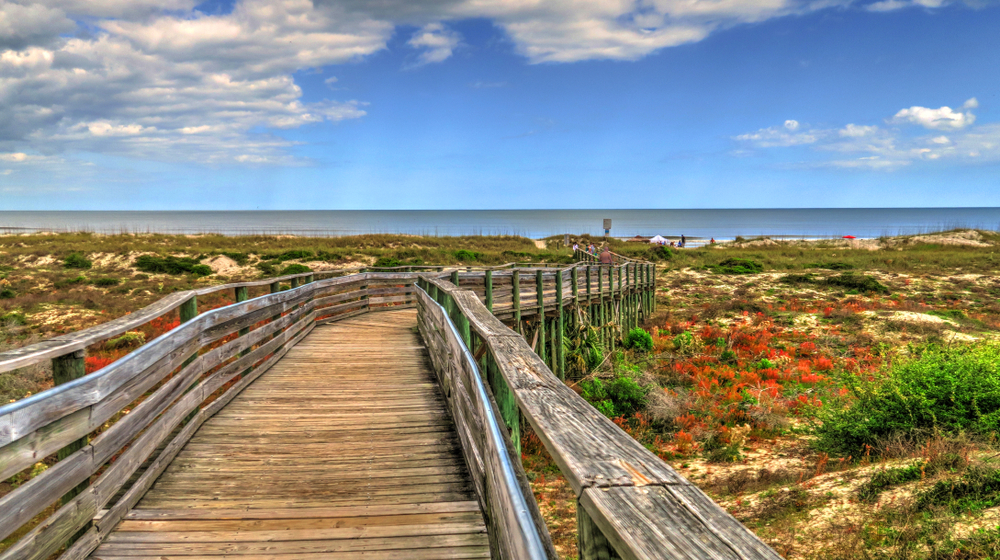 October Marks the Start of "Florida Spring Season"
As alluded to throughout the article, October truly is one of the best times to visit Florida. This "spring season" features kids going back to school– with no long breaks in sight– and the summer is done! Which means there are no large crowds around.
This truly is the perfect time to resume visiting the Florida Springs without the massive influx of people– especially if you go on weekdays! And with the cooler temps continuing, the crowds will stay pretty minimal. The only people you may see more of are the snow birds, since people are returning for college semesters too!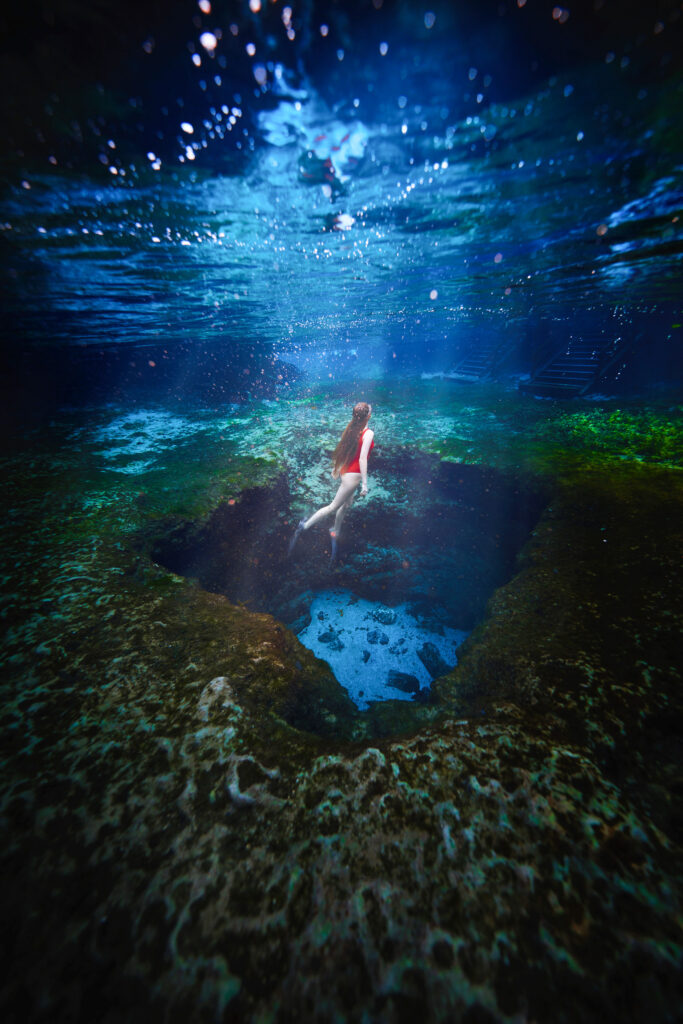 And there you have it folks! Things you need to know about visiting Florida in October. We promise there is so many things to do, whether this is fall related, Halloween inspired, or Florida themed! Each city has its own adventures, and with cooler weather, less crowds, the opportunities are endless. Florida in October becomes the best vacation spot! Time for a getaway!