There are almost too many festivals in Florida to count, but we've made a list for you of the biggest and the best! Whether you're an out-of-towner or a native looking for a new Florida festival to attend, we've got you covered.
Peak festival season in Florida runs from fall to spring. The best months to find something fun is during January, February, and March.
There is something for everyone at Florida festivals! Whether you're an art lover, a gardener, a foodie, or even a pirate, you'll find it in fairs in Florida. It doesn't matter if you're looking for a full weekend getaway or a fun day trip, check our list to find the best festival for you!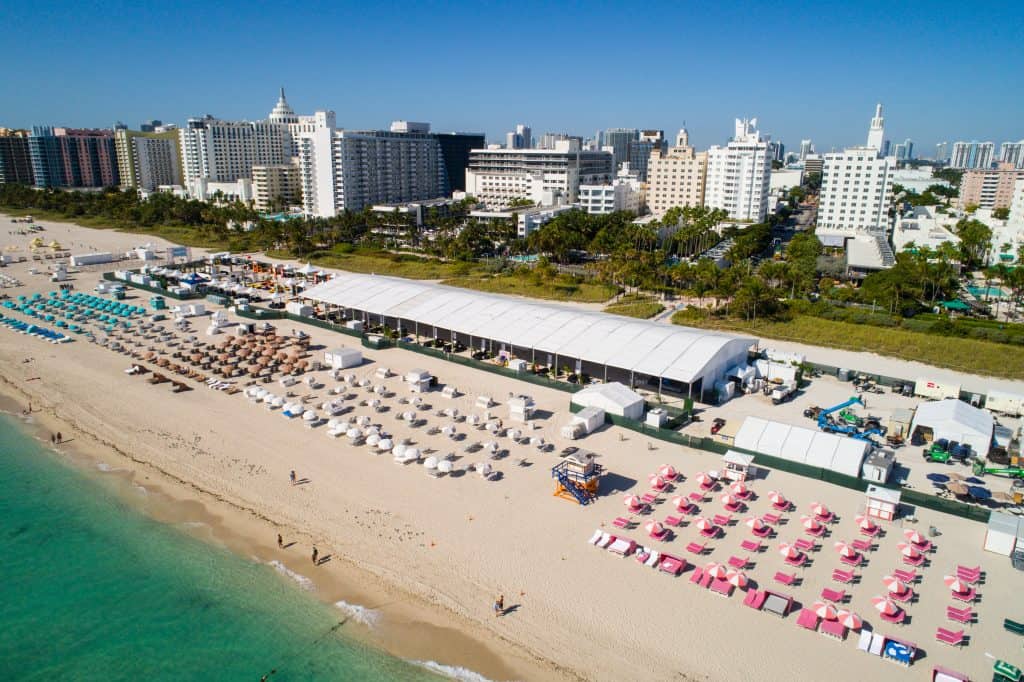 20 Best Festivals in Florida You Can't Miss
Gasparilla Pirate Festival
The Gasparilla Pirate Festival held in Tampa is one of the most infamous festivals in Florida. Held annually since 1904, this three-day pirate invasion has evolved to become a three-month tourist season!
Once a year, on the last Saturday in January, the mythical (and probably fictional) pirate Jose Gaspar sails into Tampa. He and his motley crew take the city's port by storm! Locals in the vicinity always can hear his cannons roaring, even from their office buildings.
Once Gasparilla's giant pirate ship docks, a gigantic "victory parade" begins. The third biggest parade in the United States, it spills onto the Tampa Riverwalk and adjoining streets. Beads, or the pirates' treasure, are thrown to the 300,000 people in attendance.
It all ends when the Mayor of Tampa reclaims the city and casts out the pirates. A huge celebration of the community over 100 years old, at least 1 million Floridians reported they have attended at least once.
If the bustling energy of the pirates is too much, Children's Gasparilla is alcohol-free and geared for all ages. A smaller version of the "victory parade" allows kids to get their hands on some pirate treasure.
Pensacola Seafood Festival
Florida's northern gulf-coast is every fisherman's dream, so every fall in Florida, Pensacola hosts its own seafood festival! Celebrate all things shellfish in one of the best 3-day festivals in Florida.
Savor everything from paella, gumbo, crawfish, lobster rolls, and scallops as "gulf-to-table" options. Scoring a position as a vendor is incredibly hard, and with good reason. All of the food is so incredible!
If you have a shellfish allergy, or seafood isn't really your thing? No judgment here! "Landlubber" vendors offer burgers, hot dogs, barbecue, turkey legs, and coleslaw.
The festival is also home to one of the best arts and crafts fairs in Florida! All crafters and artists hand-make all of their wares, 100%! Find everything from woodworking, glass blown art, pottery, jewelry, and even custom clothing.
With a popular concert series, some of the artists that have performed at the festival have gone on to win Grammys! Kids can also find a touch tank area housing starfish and sea urchins.
Florida Manatee Festival
Just an hour north of Tampa in Crystal River, one of the prettiest natural springs in Florida, find the Florida Manatee Festival! This is one of the few places you can still swim with these magnificent creatures. Now you can celebrate the endangered species with locals!
The festival usually runs during a weekend in January, one of the best times to see manatees. At this time, manatees migrate from rivers to natural springs to keep warm during the winter months. While they're here, jump in the water and celebrate!
The Adventure Zone at the festival tempts guests to explore their more adventurous sides! Rock climbing, virtual reality racing, and even giant trampolines are one way to get the adrenaline pumping.
Take a boat tour of the expansive Three Sister Springs network to see the manatees up close. If you don't mind getting wet, rent a canoe or kayak and see them closer!
For entertainment, visit one of the four-concert stages on the grounds. Bohemian vendors gather to sell fine art, crafts, and food! Kids can make custom sand art, get their faces painted, and dress up!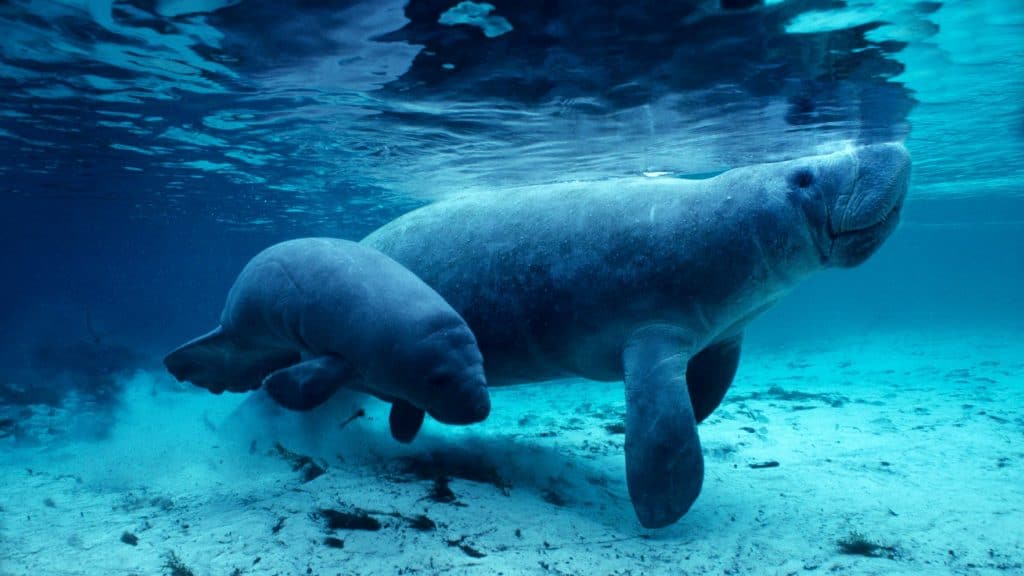 Electric Daisy Carnival
For one of the biggest and literally brightest festivals in Florida, don't miss the Electric Daisy Carnival. The event is promoted by Insomnia, which hosts EDM concerts all over the world.
The goal of the open-air festival is to inspire and bring people together on and off the dance floor. This is done by fusing high-energy EDM (electronic dance music) and art you don't see at your everyday concert.
Held in Tinker Field in downtown Orlando, the festival was recently expanded to three days with artists playing on up to eight different stages at once. Headlines have included popular EDM artists like Deadmau5, Allison Wonderland, and MSTRKRFT.
Along the grounds are 18 different carnival rides and four Ferris wheels. In-between you'll find 3-D super sculptures, glow-in-the-dark areas, and artwork with LED-infused lights.
While all are welcome to attend, this is definitely not an event for children! Even though it has carnival in its name, leave the kids at home for this one.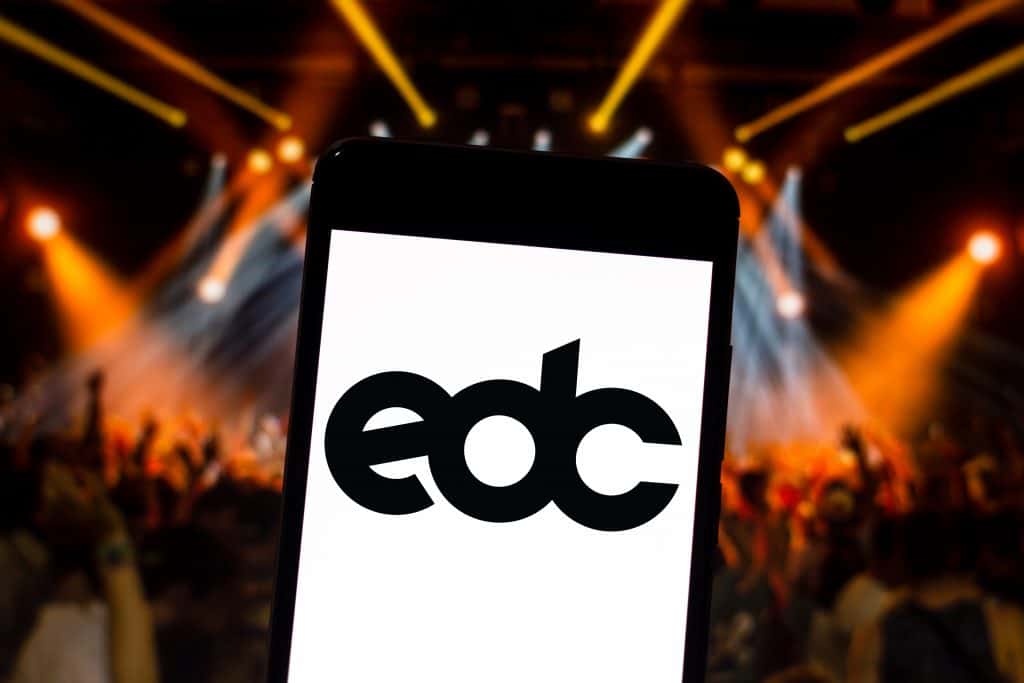 Fantasy Fest
On the last week of October in Key West is one of the biggest 10-day celebrations Florida has to offer. Fantasy Fest has been compared to Mardi Gras in New Orleans and Carnival in Rio De Janeiro!
A must-attend on your way through Key West, this celebration is for everyone. Filled with merry-makers, glitter goddesses, and a whole lot of feathers, this is one big adult theme party.
Various activities include The Headdress Ball, an LBTGQ+ inclusion event, Tutu Tuesday, where everyone dons a frilly tutu, and the Pet Masquerade, an animal costume contest! The most formal event is the Coronation Ball, where the King and Queen of Fantasy Fest are crowned.
Finally, the most colorful of festivals in South Florida culminates in a gigantic parade, with some floats costing up to $15,000! Akin to Santa at the Macy's Parade, the final float in this parade holds the proudly elected King and Queen!
If you are willing to embrace your inner free spirit, book a cozy Airbnb, and get crazy at the most loving and inclusive of Florida festivals!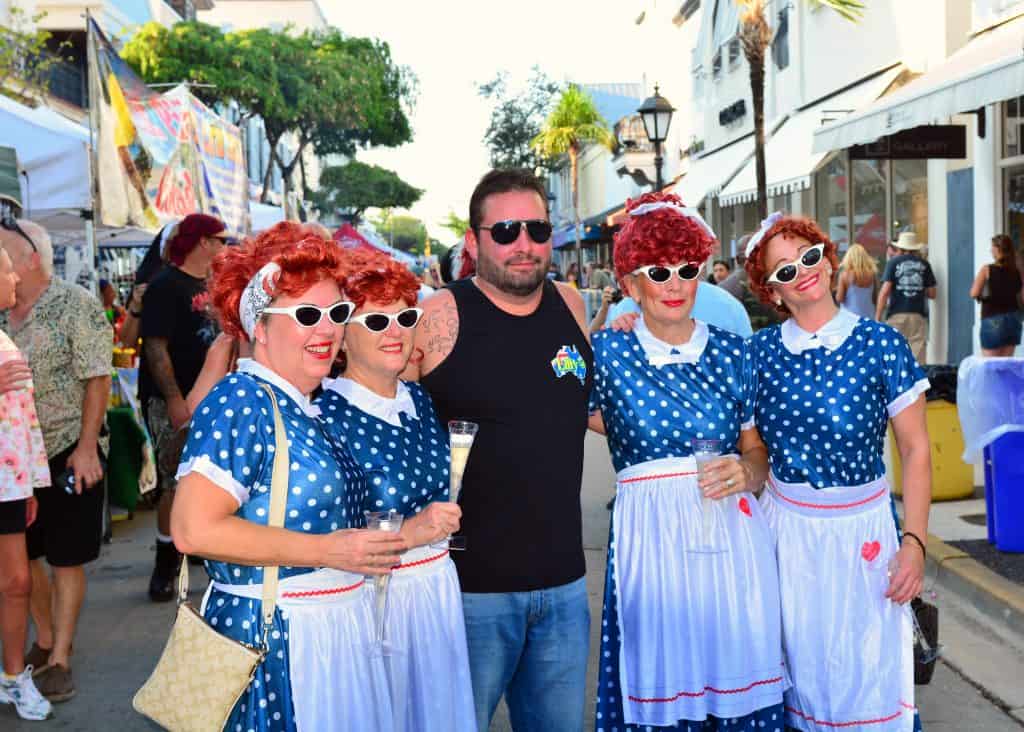 Battle of Olustee Civil War Re-enactment
For those seeking a taste of history, look no further than Olustee Battlefield Historic State Park. Just near Lake City, this park is actually the battleground of the largest battle fought in Florida during the Civil War!
Every February, history comes alive. A re-enactment of Florida's bloodiest battle details the Union's failed attempt to cut off Confederate food supplies. As a result, thousands flock to the park, and some visitors come from overseas every year!
The re-enactment lasts through all of Presidents' Day weekend, starting with "School Day" on Friday. Field trips are among the public that comes to listen to historical speakers discuss aspects of life in the Civil War era.
On Saturday and Sunday, you can walk through the battlefield to see what the actual armies' campsites looked like! Afterward, Civil War memorabilia is available for purchase at authentic replicas of sutler tents.
Once re-enactments are finished, memorial services are held for fallen soldiers. Finally, the weekend culminates in the Battle of Olustee Ball! Participants fill out dance cards and mingle in full-period dresses.
Just like many of Florida's parks, Olustee Battlefield Historic State Park is special. It offers a unique experience and a truly historic Florida festival!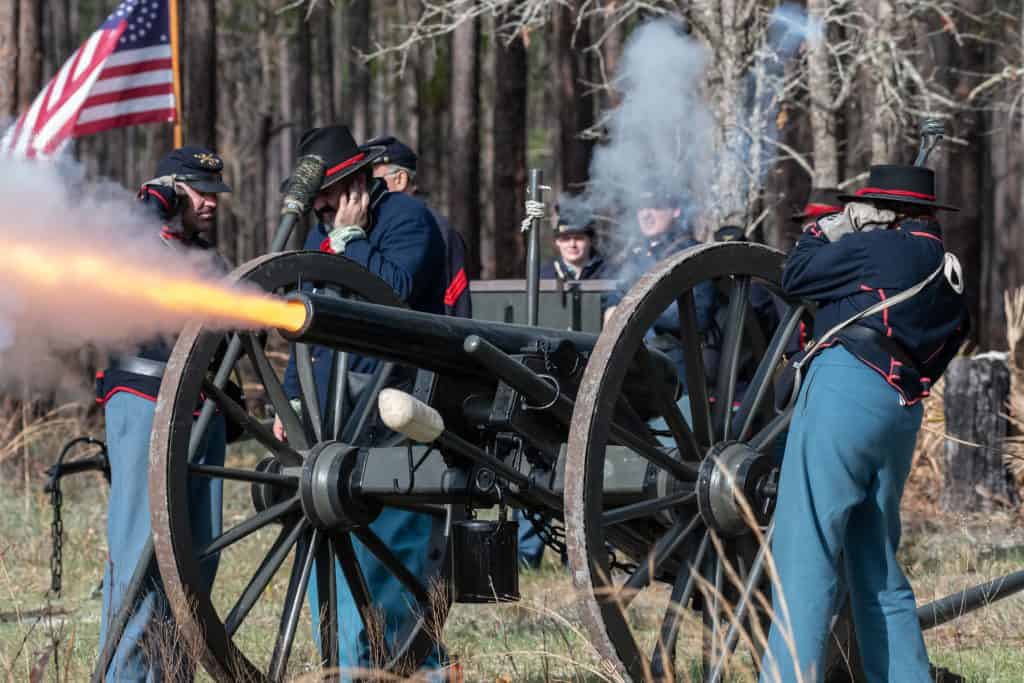 Strawberry Festival
Synonymous with fall in Florida is the Strawberry Festival which celebrates the annual strawberry harvest of Eastern Hillsborough County! Not only is it one of the best fairs in Florida, but it is also recognized nationally!
Because this festival celebrates all things strawberry, you've got to bring your sweet tooth. Order up rarities like Amish donuts, super dog mega corndogs, and deep-fried Oreos. But make sure to get the classic: strawberry shortcake.
But no fair would be complete without food-eating contests. Throughout the 11 days of the festival, you'll find contests for the strangest foods, like strawberry spaghetti, Amish donuts, and deep-fried strawberry pie on a stick!
For a flea-market experience, drop in and cool off at the air-conditioned Neighborhood Village. Vendors sell homemade crafts in what appears to be a sweet neighborhood. Blue ribbon contests are held here for things like jewelry, knitting, and cake decorating.
Showcase tents outside hold exhibitions of commerce. Here you'll find blue ribbons awarded to photography, goats, livestock, and dairy products! Listen out for "big name" performances on two big concert stages.
For adrenaline junkies, check out the Midway with thrill rides like Pharaoh's Fury and the Cyclone Coaster. But kiddie rides are available as well, like the Strawberry-Go-Round!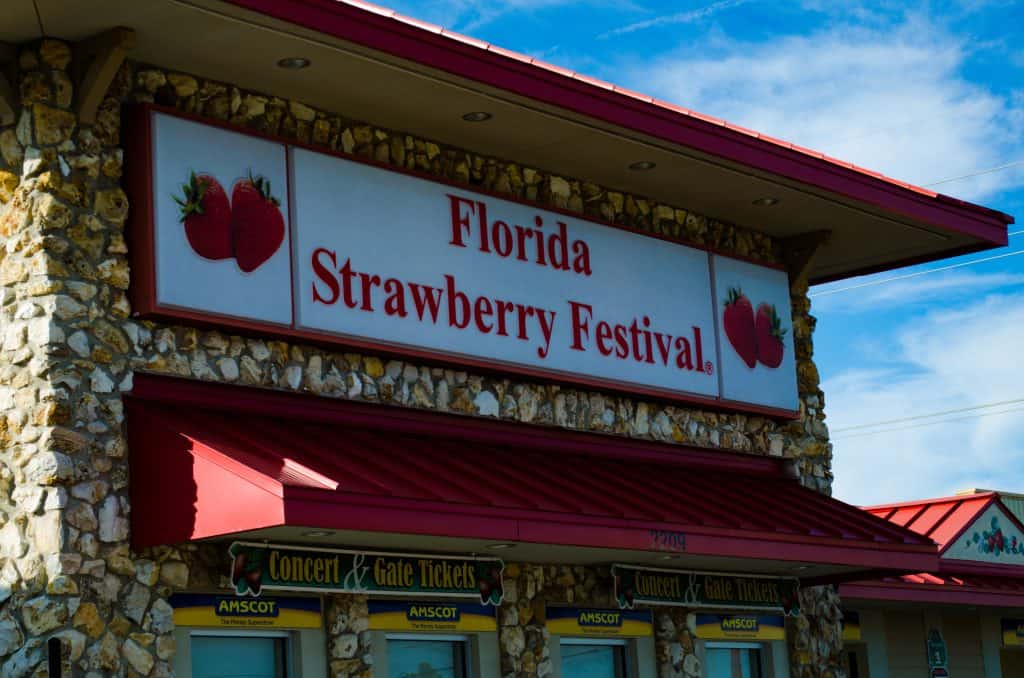 Daytona Bike Week
For one of the Florida festivals off the beaten path, pay a visit to Daytona Bike Week! Originally starting off as the Daytona 200, this festival blew up in popularity once it was endorsed by the founders of NASCAR!
Located in scenic Daytona Beach, one of the prettiest beaches in Florida, the festival takes place next to the Daytona International Speedway. That's where the iconic Daytona 500 races! Taking place in the first week of March, it is the second most popular motorcycle rally in the world.
After the races, check out the live music, parties, and some of the motorcycle industry's top vendors. Available for purchase are leather goods, custom cleaning supplies, and bike maintenance tools.
If one bike festival isn't enough for you, Daytona also hosts Biketober fest! Later in October, a smaller version of the same festival, which is a great way to ring in fall in Florida.
Stay on your toes and enter the Bike Week Motorcycle drawing before you go! The winner receives a custom-built motorcycle made by the industry's top designers. Proceeds from ticket raffle sales go back to support one of the rowdiest festivals in Florida!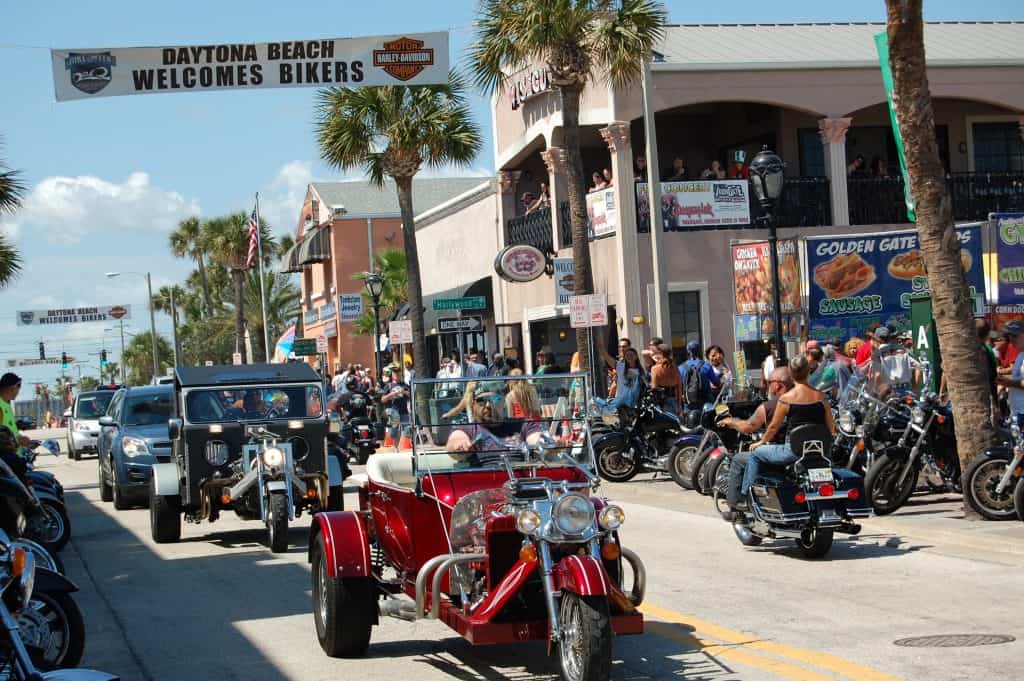 Venice Shark Tooth Festival
Venice Beach is a charming beach town just south of Sarasota! It is also the shark tooth capital of the world because over a million wash up on its shores every year.
This makes it the perfect place to hold the Venice Shark Tooth Festival, one of the most looked forward to events in the area!
Shark tooth enthusiasts travel from all over the world to share the rarest entries in their collections. Sellers have rare and special varieties up for grabs. You can even buy marine, prehistoric fossils!
After looking through the teeth, we defy you not to grab a bite at the food court. Local vendors sell all kinds of cuisines from burgers and Italian sausages to a delectable array of seafood.
Over 100 artists gather to display innovative and nautical-themed art. Many of the unique shark tooth creations are available for purchase!
The grounds of the festival have a carnival atmosphere, with fun for the whole family. There's even a children's playground area with hands-on exhibits from the Mote Aquarium!
All proceeds from the festival go directly to support Special Olympics Florida. This is the state's premier training facility for Special Olympians, located in scenic sister city Sarasota.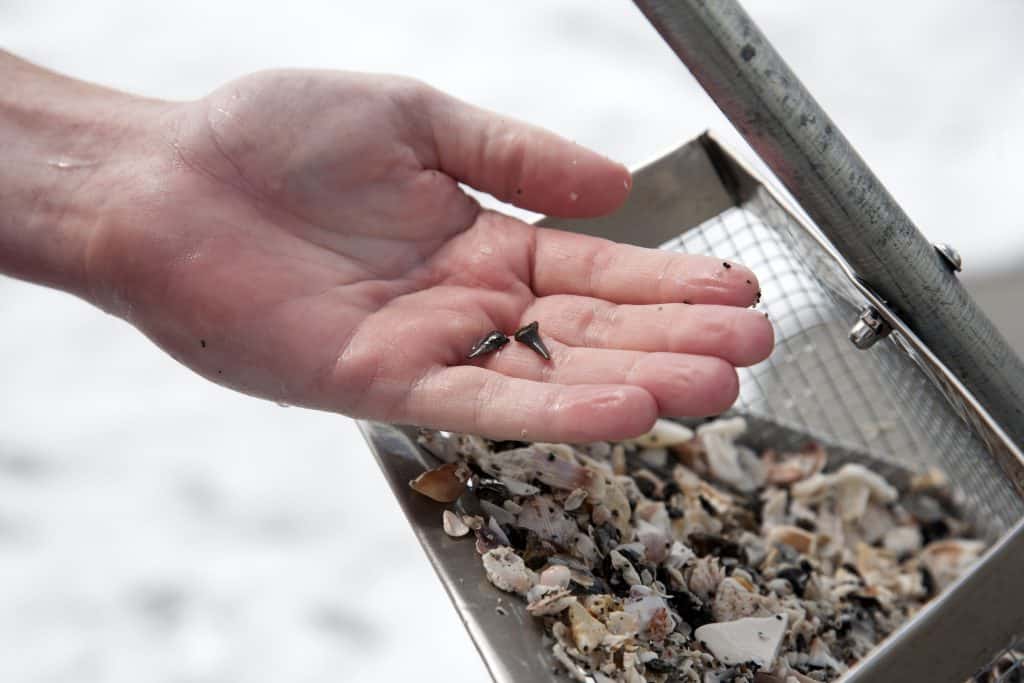 Waterlily Celebration
In Vero Beach on Florida's Atlantic coast, you will find the beautiful McKee Botanical Gardens. Because their collection of water lilies is the centerpiece of their lush gardens, they have started hosting a new festival in Florida.
The Waterlily Celebration is hosted to showcase the gardens' collection of water lilies, one of the biggest in the world. Although an invasive species, the water lily has become a decorative plant and even a symbol of grief in some cultures.
The celebration is hosted in June, which seems like a steamy time to hold an outdoor festival. Although, this time of year is when most of the 80 varieties of lilies on campus are in full bloom! The heat is worth it!
Perfect for green-thumbs, plant expects line the trails so you can pick their brains with your own plant questions! Also featured are hands-on repotting demonstrations of difficult species like orchids, bromeliads, and aquatic plants.
Vendors around the gardens also sell succulents, decorative home accents, and driftwood sculptures. Since driftwood is used in much of the garden's construction, it will feel like you're taking a part of the festival home with you!
Make sure to stop by the art gallery! View photos from the winners of the annual waterlily photo contest, or take your own pictures around the ponds before you leave.
While a visit to the Waterlily Celebration will only take you about 45-60 minutes, we recommend arriving early. The McKee Botanical Gardens opens early at 8:30 AM so guests can see special nocturnally blooming lilies that are still open from the night before.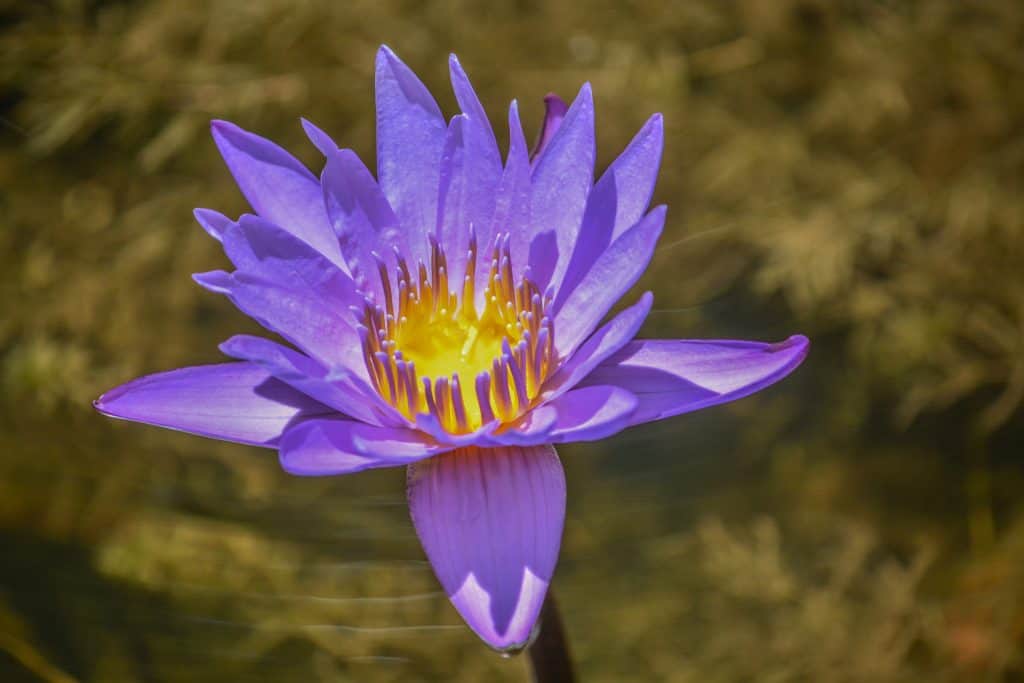 Florida State Fair
No Floridian's bucket list would be complete without adding a trip to the Florida State Fair! With events happening over 355 acres of fairgrounds over 12 days in Tampa, there is something for everyone in the family to enjoy.
Start with a trip to Cracker Country which preserves Florida's rural heritage. Learn about past Florida lifestyles as you walk through historically furnished buildings in a living history museum! Actors in character will make you grateful for modern technology.
The fair also has many barns that showcase agriculture like livestock, rabbits, and poultry. Children will love the Little Farm Hands barn which functions as a large petting zoo. Animal shows include equestrian events, extreme dog tricks and agility, and the Hollywood Pig Race!
However, no trip to fairs in Florida would be complete without tasting the food! With the new Fair Foodie Crawl, you can! Try samples from a pre-paid menu of vendors with options like a cheese-filled corn dog, cheesy sriracha funnel cake bites, and strawberry lemonade shortcake.
If you don't want to feel too bad about gorging on fair food, you can participate in the Deep Fried Dash! Choose between the 5K or the shorter Fun Run. Upon completion, you will receive a medal and your admission to the fair is waived!
To cool down at the end of the day, relax with a concert at the MidFlorida Credit Union Amphitheater. Acts have included Southbound 75 and the Dennis Lee Band. If you get so inspired, take a ukulele workshop with a master at Uka-palooza!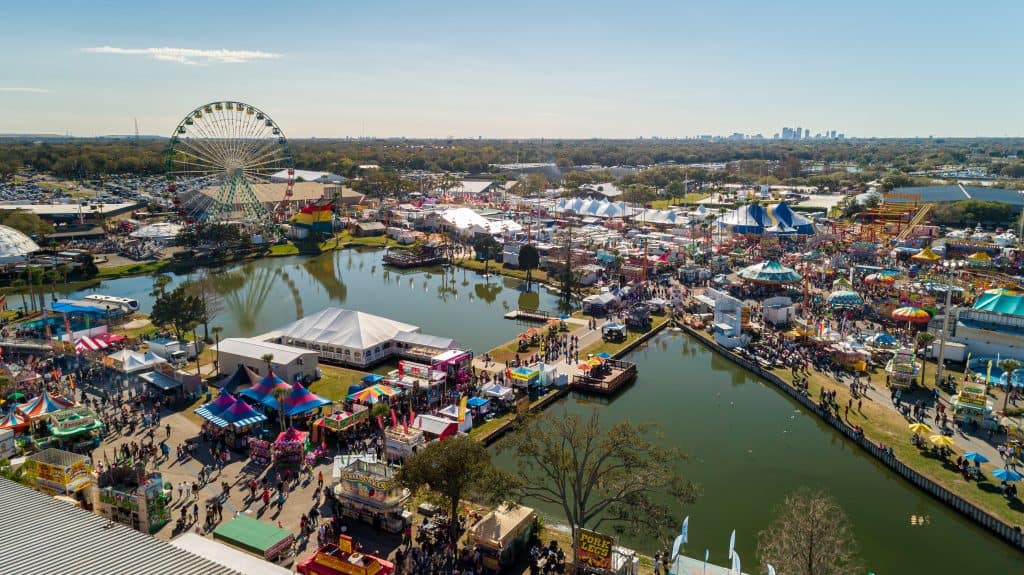 Fairchild Gardens Spring Garden Festival
In Coral Gables, the Fairchild Botanical Gardens dedicates itself to exploring, explaining, and conserving the world of tropical plants over 83 acres of lush gardens.
Nothing screams springtime in Miami quite like the arrival of their Spring Garden Festival! Over the course of two days, guests enjoy music, tea parties, and activities celebrating horticulture and home gardening.
Walk through the gardens with a horticulture expert and learn about how to attract butterflies and hummingbirds to your garden! Plant sales include some of the nature that inhabits the garden including palms, cycads, and beautiful flowering trees.
Take a class on learning how to identify plants or watch a live gardening demonstration where you get the chance to have your own plants grown by the Fairchild Gardens!
The festival also teaches a class on kitchen botany. We eat so many different roots, stems, and flowers. This is a chance to learn why and how to use them in new ways! Afterwards, wash down your dishes in the Beer Tasting Garden with Hatuey and Cuban Style Ales.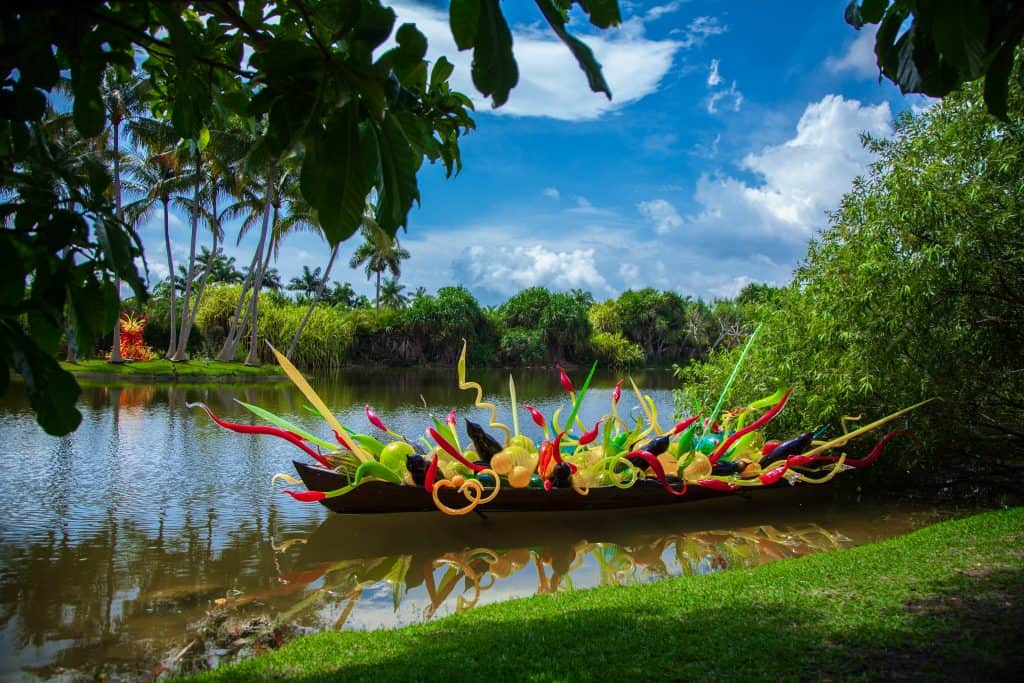 River O'Green Festival
Sure you've heard of green beer for St. Patrick's Day, but have you ever seen an entire river dyed green? That's just what happens during the festivities at the River O'Green Festival in Tampa!
Every year on the Saturday before St. Patrick's Day, the Mayor will ceremoniously dye the historic Hillsborough River. Family fun and activities run from 11:00 AM – 6:00 PM and span from Curtis Hixon Park through the Tampa Riverwalk.
Start your day off with the River O'Green Gallop, a one mile fun run! This will take you along the scenic Riverwalk to the History Center back to the park. You will be awarded a tee shirt and prize packet "rivaling a pot of gold." You'll be back in time to get a great spot to see the river dye.
Later in the day, sign up for the River O'Green Scavenger Hunt. You can enter alone or sign up in groups of five. Solve puzzles and complete tasks all throughout downtown Tampa to win a fabulous prize! The grand prize? An all-expense paid Cayman Islands Vacation!
Cool down with an Irish beer or some pub food from the food trucks at the end of the day. But make sure to stay for the Leprechaun costume contest!
River O'Green really is one of the "greenest" festivals in Florida, encouraging green transportation with a free and secure bike valet!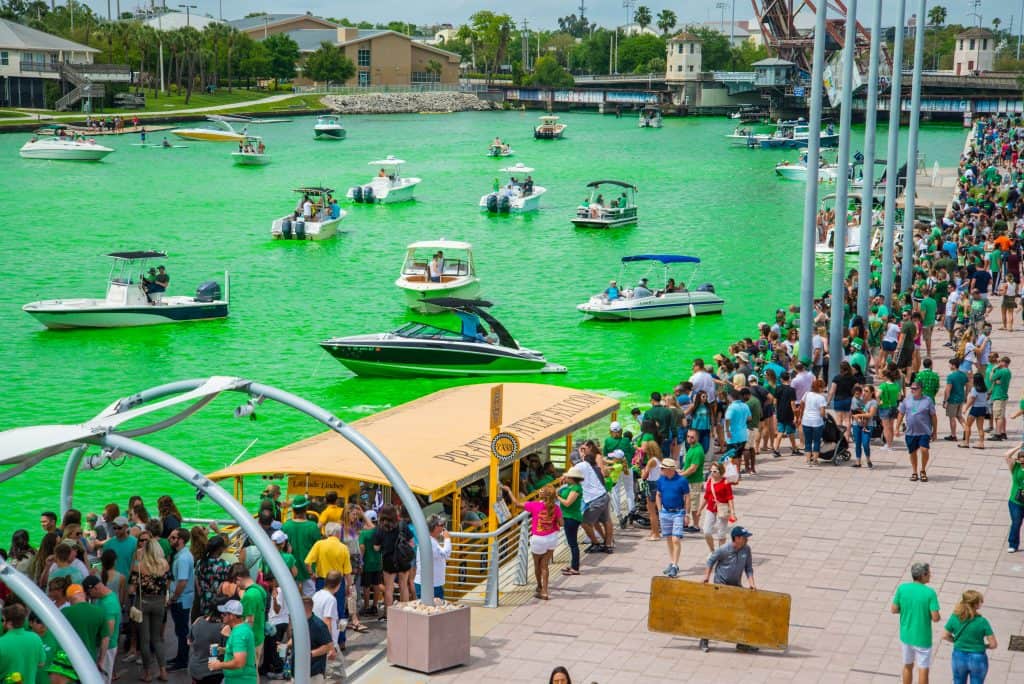 Florida Renaissance Festival
Of all the festivals in Florida, the Renaissance Festival is the only one to marry history and whimsy. Like its counterparts across the country, this outdoor gathering is set in the 16th century during the reign of Queen Elizabeth I! The festival is set in Quiet Waters Park in Broward County.
Over the course of seven weekends in February and March, immerse yourself in a different historical era with fantasy elements like wizards and elves too! Cosplayers are here in full force, and you might even see a Star Trek party "time-traveling" through the event.
Each weekend has a different theme. One weekend boasts swashbucklers and sirens, another has viking warriors! But beware Tudors weekend. Henry the VIII is there, and he doesn't seem to be too happy with his wife…
Watch interactive demonstrations like jousting safety for horses. The King of the festival has his command an artillery "re-enactment" to remind guests that THEY are the keepers of the peace.
If you're looking for fun and games, take a spin on medieval rides like the Giant Rocking Horse, the Flying Carousel, and the Hurlinator! Or you could try your hand at events like archery, balloon fencing, or axe throwing.
Afterwards, to cool down, become a "Master or Mistress Drunkard!" Complete the Pub Crawl of Legend and sample the finest beers across five pubs.
There are undoubtedly too many activities to name at the Florida Renaissance Festival, but it is clear to see there is something for everyone in the family to enjoy at this fantasy festival!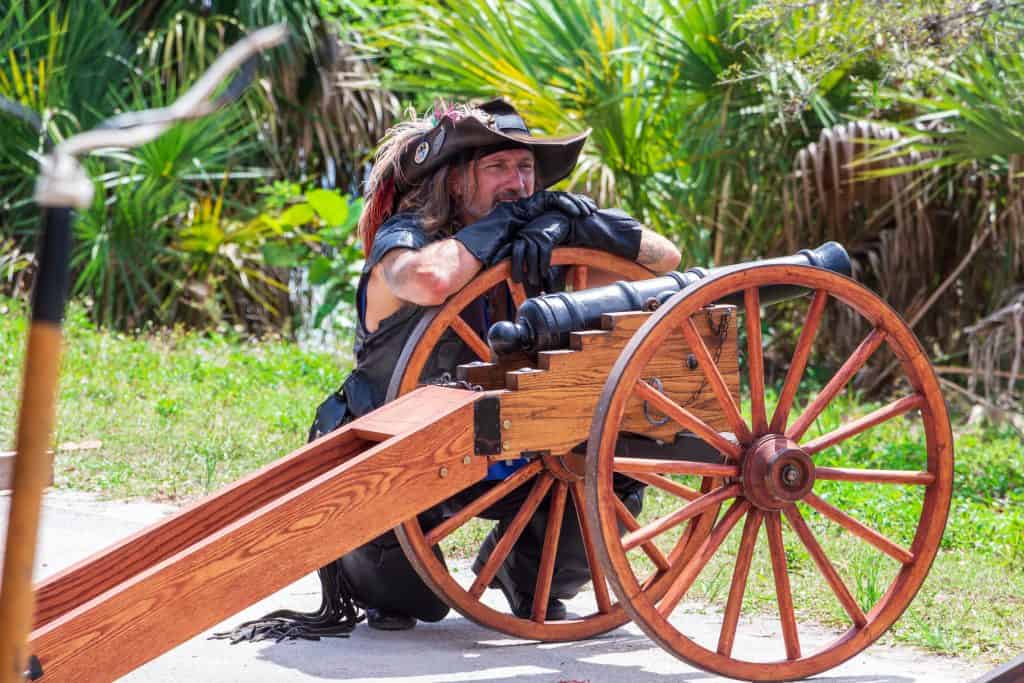 Homestead Rodeo
If you're looking for one of the most western festivals in Florida, turn to the Homestead Rodeo. Put on your cowboy boots and head to the most unique 3-day western sporting event.
Run by the PRCA (Professional Rodeo Cowboys Association) to ensure the ethical treatment of livestock, you can see all the exciting events of a rodeo! Hold onto the edge of your seat for bull riding, tie-down roping, steer wrestling, and of course, the clown acts!
Bring children ages 1-12 to compete in the Lil Miss and Mister Homestead Rodeo Contest! The best kids decked out in the finest western attire will be chosen to win sashes, crowns, and of course, belt buckles.
Bands are invited to compete in the Battle of the Bands! But this is a battle of marching bands. Bands of at least 15 in full band uniform are encouraged to perform and compete for a cash prize!
The Rodeo events culminate in a grand parade with floats that showcase entrant's personal livestock! A grand prize is awarded to the best float, the winners of the Lil Miss and Mister are announced as well as the winning marching band!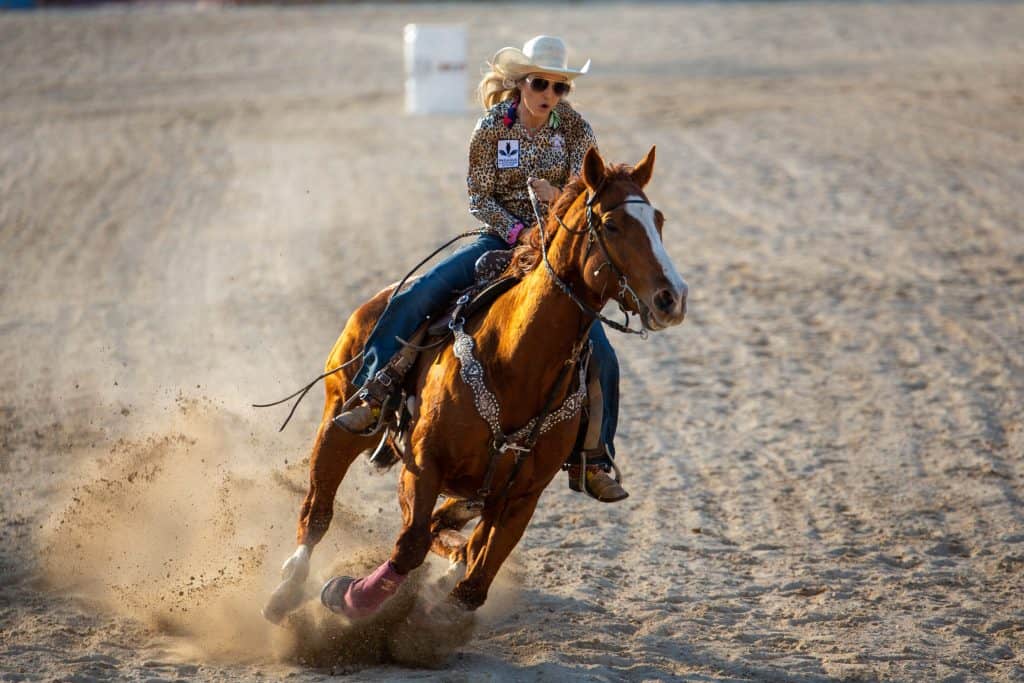 Art Basel Miami Beach
Perhaps one of the best-hidden gems in Florida is Art Basel at Miami Beach. Already a haven for art and culture, Miami hosts this art festival that also takes place in Switzerland and Hong Kong.
Art Basel is an international art fair that originated in Switzerland in 1970. When it opened another iteration in Miami Beach in 2002, it quickly became a local hit. Over 269 international galleries from 29 countries sought to display their art, making it one of the most diverse art festivals in Florida.
Before the festival, which takes place in the Miami Beach Convention Center, a committee of four art dealers travels to see all the submitted gallery pieces. A slate of winners is chosen to be revealed months later during the festival!
The art displayed comes from leading galleries in North America, Latin America, Europe, and Asia. Pieces showcased come from masters of modern and contemporary art, as well as a generation of emerging stars.
The pieces are divided into sub-galleries based on categorizations. Meridians feature large-scale projects that question and push the boundaries of "traditional art." Positions display art from the newest artists. Art Basel offers a look at pieces created using artistic techniques of historical relevance.
You can tour the expansive collection with a docent, who will guide you through the complexities and history of the pieces being viewed. Make sure to check out the on-site book stores to take home an artsy coffee-table book!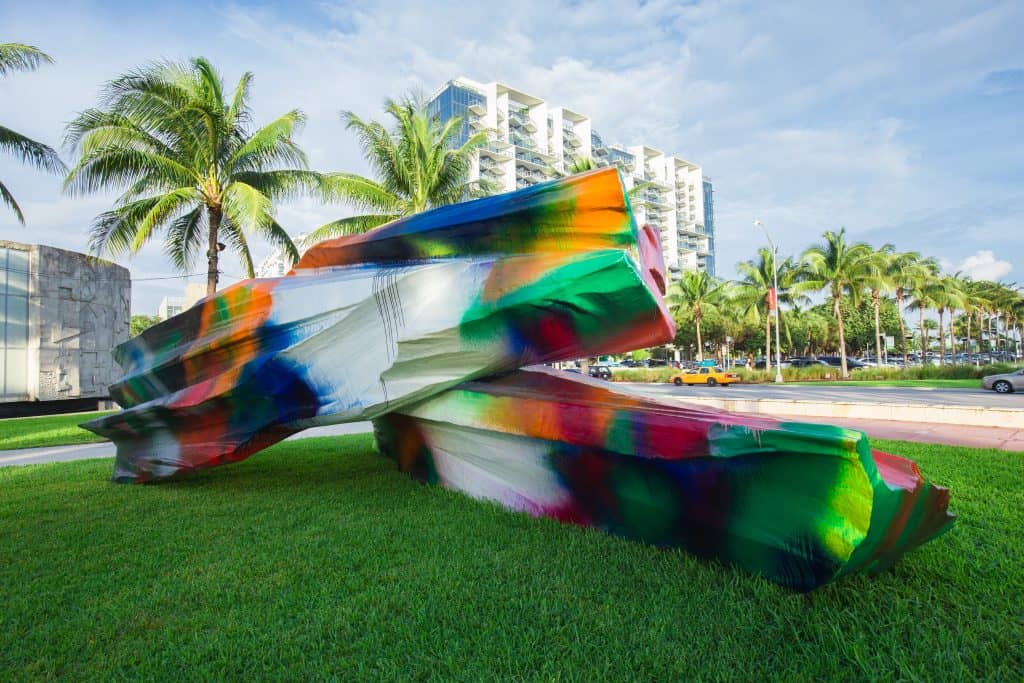 Sounds of Sundown
If you're looking for a truly free festival with no admission fee, head to Margate, just near Miami, for their musical Sounds of Sundown festival!
A concert series that runs on Saturdays from January to June, this event is free to the community and to all visitors. The concerts happen on the northwest corner of Margate Blvd and SR 7 in an open grassy field, so bring your lawn chairs and blankets!
Live music is the highlight with past performers like Orange Sunshine, Style, and the Promises Band. Because this festival goes on for months, guests will hear an array of musical styles like R&B, Alternative Rock, and Sounds of the 60s.
Along the edge of the viewing area are a full bar, arts and crafts vendors, and merchants. Local businesses often hold giveaways and there is always a DIY kid's activities area. An array of food trucks line Margate Blvd and serve up delicious snacks, meals, and desserts!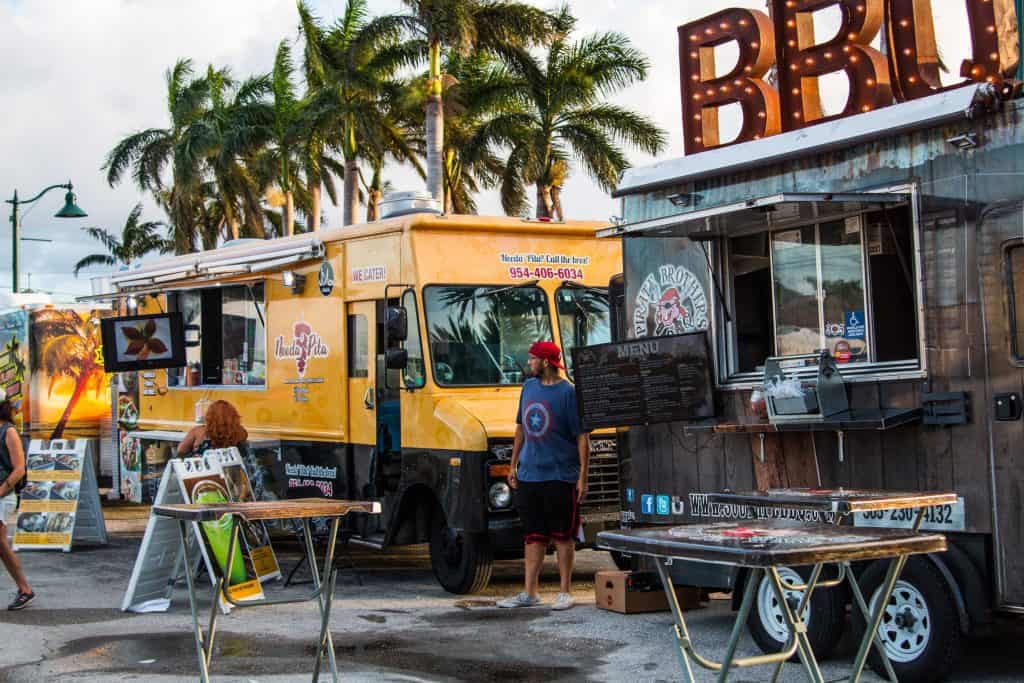 Lantern Light Festival
The Lantern Light Festival is a six-week-long celebration bringing China's beloved lantern festival to Jacksonville! Held at the Morocco Shrine Auditorium, it is one of the best ways to experience a different culture in Florida.
View stunning hand-crafted lanterns in a variety of shapes and themes that truly illuminate the night. The biggest lanterns include a 300-foot long dragon and a 30-foot tall panda bear! There is even a path to walk through a gigantic lantern shark!
A spectacle of light, there are activities for the whole family. Within the auditorium, watch performances by Chinese acrobats and plate spinners! A forbidden city maze is made of mini-lanterns and is devilishly difficult to navigate!
The youngest of guests will love the mini-lantern theme park. There are a variety of activities like mining for emeralds and playing a round of mini-golf. The bravest can even take a dragon ride!
A kaleidoscope of colors showcases the skill of the world's best lantern-makers and ancient Chinese tradition. Certainly, this is one of the most colorful and exciting festivals in Florida, guaranteed to "light-up" your life!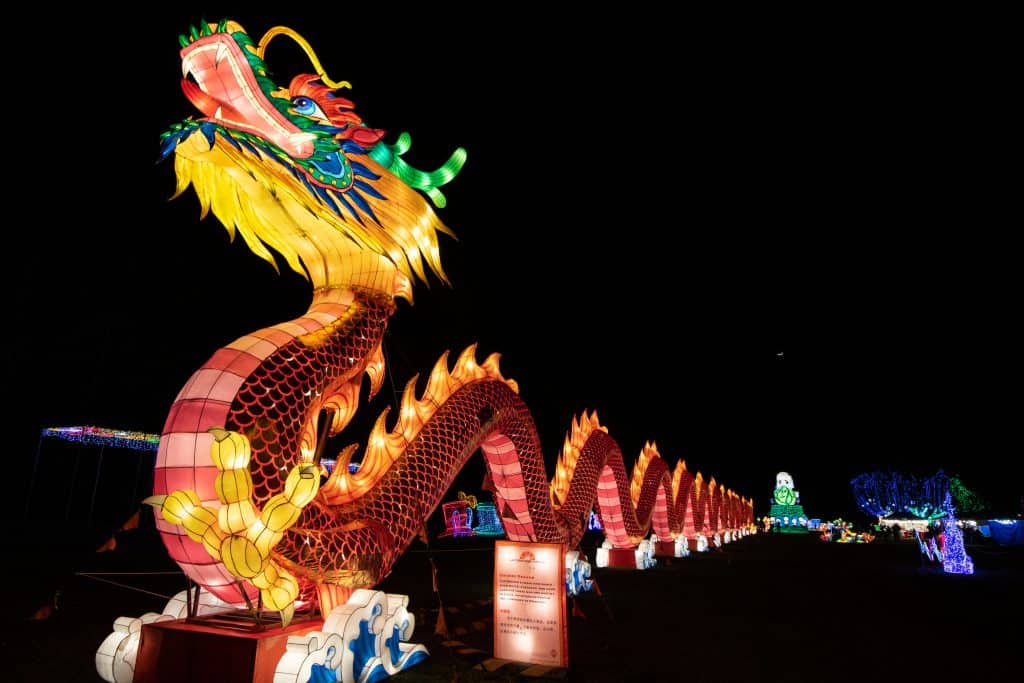 International Chalk Festival
While Venice Beach is home to the Shark Tooth Festival, they are also home to the International Chalk Festival, with artists congregating from all over the world to participate!
Chalking is one of the oldest styles of performance art. An artist will complete a piece of work on the ground, usually in one sitting. The process is just as stunning as the finished masterpiece, which lasts temporarily before it fades away with the next rainfall.
The scale of this festival is overwhelming. In 2007, over 60,000 guests were in attendance watching 250 artists create their work. Everybody watches where they step of course!
The artists are tasked with an annual theme. Past themes have been "Eat, Drink, & Be Merry" and "Love and Peace." World records have been broken by these masterpieces. The record for largest anamorphic pavement art in the world was broken by a piece raising awareness about rising animal extinction rates.
You certainly don't have to be an art lover to appreciate this festival. It is one of the most fun South Florida fairs, with at least one chalking sure to put a smile on your face.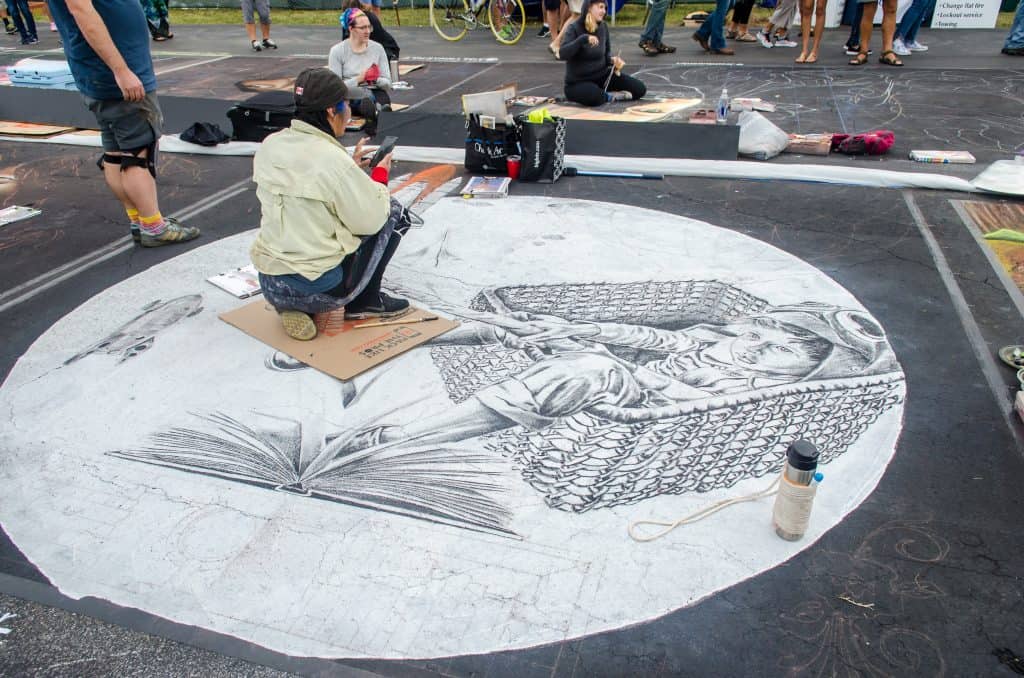 Viva Brevard!
Just to the east of Orlando in Palm Bay is one of the biggest festivals celebrating Hispanic heritage. Viva Brevard! is held in the month of October in Fred Poppe Regional Park in Brevard County, one of the most cultural festivals in Florida.
Latin American food vendors are plentiful dishing up your favorites, so be sure to bring a big appetite with you! Taste authentically made arepa, chicharron, and fried plantains for dessert of course!
A grand stage hosts performers playing live Latin music. In front, a dance floor features dancers in traditional garb performing the authentic dances of their ancestors.
Check out the community and business expo, especially if you are local! Small companies and businesses are highlighted with an emphasis on those that are Latin-owned. It's a great way to recognize and support small businesses.
Send your kids to have fun in the kid's zone which is full of fun activities! Get your face painted or jump as high as you can in the bounce house! There are even arts and crafts available that are all inspired by Hispanic cultures.
The festival also hosts a raffle! Proceeds from raffle tickets and entrance admission all go to the Viva Brevard Hispanic Center. Your money helps to promote integration and multiculturalism in the community!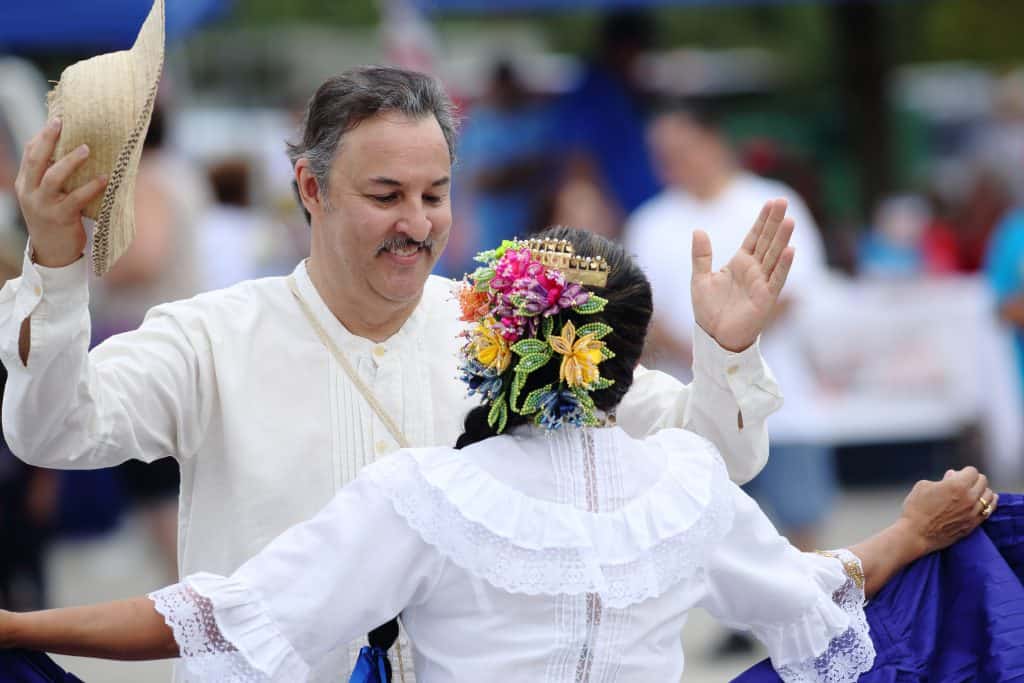 Did You Find This Post Helpful?
If so, we would love to keep in touch! We enjoy seeing photos and comments about your experiences in Florida! You can follow us on Instagram and we will repost your photos on our feed and comment too! Just tag us at @floridatrippers and hashtag #floridatrippers. We can't wait to see your travels!