Are you planning on visiting Florida in August? Here are some things to know before you go!
August is the latter part of the summer season in Florida and since the summer is the hottest time in Florida, you can expect it to be hot and humid! However, that doesn't mean that there aren't plenty of things to do in Florida in August!
With a bit of planning and flexibility, you can still have Florida getaways in August. In fact, the summer is also a slow season for Florida, so you can find more affordable flights and hotel rates. You can also take advantage of fewer crowds, both inside and outside.
Just don't forget your sunscreen and water bottle so the August heat doesn't bring you down!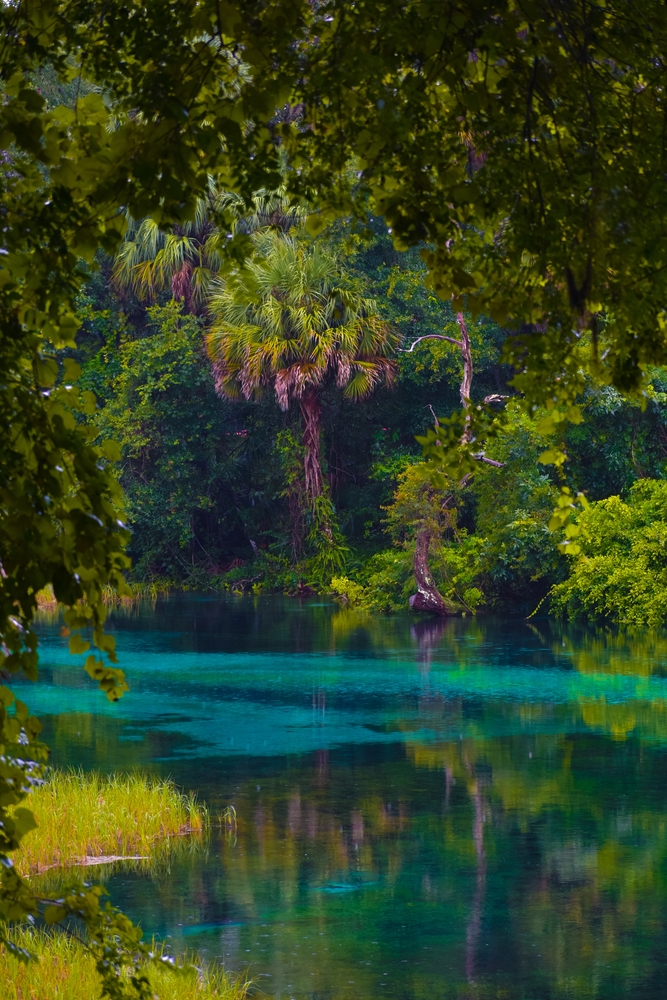 7 Things to Know Before Visiting Florida in August
Florida's Rainy Season Includes August
One of the main things to know when visiting Florida in August is that it will most likely rain. August falls right in the middle of the rainy season in Florida.
Depending on where you are in Florida, the average rainfall for the month is around 8 inches. Sometimes 6 inches can fall over the span of two weeks! The Florida Keys will usually get the least amount of rain in August compared to the rest of the state.
However, the Florida weather in August shouldn't deter you! There can be advantages to rainy days in Florida, like how theme parks usually clear out. If you come prepared with rain gear you can still have a great time, and with fewer people around! Just be smart and safe if it also begins to thunder and lightning.
Prices are Affordable for Travel to the Florida Keys
The Florida Keys are one of the best places to visit in Florida in August. Not only do the Keys get less rain, but prices to visit the Keys are more affordable in August!
Winter is the busy season for the Keys, with people escaping the snow and visiting during their winter and spring breaks. Conversely, summertime is the slow season. This means you'll find lower prices on flights and places to stay in the Keys.
And as we said above, the summer season also means things will be quieter, so you won't be competing with crowds when exploring all there is to do in the Florida Keys.
However, although August is one of the best times to visit the Keys to avoid crowds, just make sure you can stand the heat! The average temperature in Key West in August, for example, is 91 degrees F.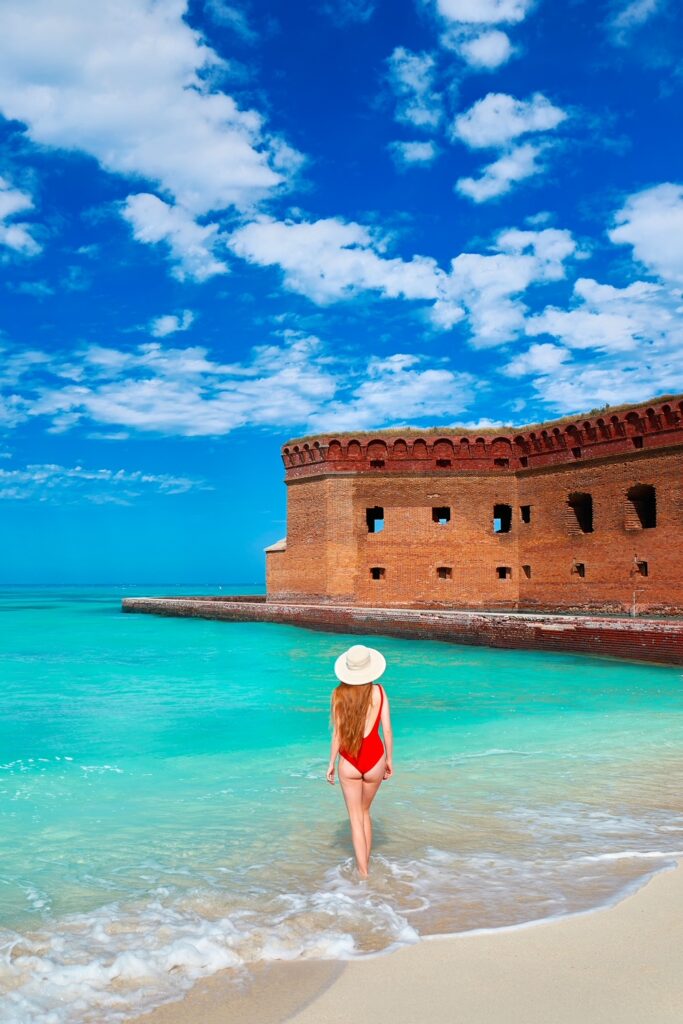 August Sees The Hottest Water Temperatures Of The Year
July and August in Florida are indeed hot. The average temperatures in Florida in August hover around 90 degrees F during the day and 75 degrees at night.
While this hot air may have you seeking air conditioning, you might also want to go for a dip! August is when the water in Florida is also the warmest it will be all year. In fact, Florida has the warmest water in all of the United States at this time of year, with an average temperature of 87 degrees F!
So if you are one of the people who prefer to swim in warm water, consider traveling to Florida in August. You'll feel like you're swimming in bath water.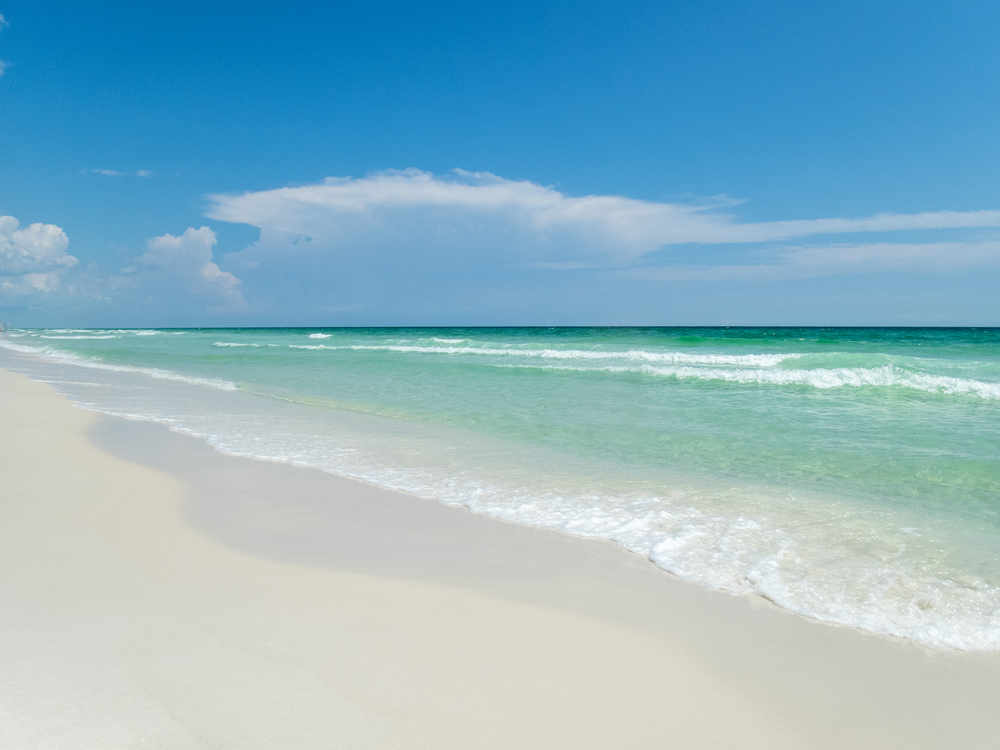 August Allows You to Take Advantage of Fun Indoor Activities in Florida
Sometimes the weather in August can be a bit much, and it will be time to go inside. Whether it gets too hot or too rainy, at least there are plenty of things to see in Florida in August that are indoors!
Of course, there are countless bars and restaurants in which to take shelter. From boozy brunches to local seafood, there are lots of restaurants in Florida to choose from. Best of all, pretty much all of them are air-conditioned!
Another of the best indoor activities you can take advantage of is checking out some of the coolest museums in Florida! From the art at the Ringling Museum (once owned by the famous circus brothers) to the Ernest Hemingway House Museum, by stepping inside, you'll feel like you're stepping back in time.
If you really want to feel like you're back in time, take a tour of one of Florida's castles!
Or, if you're visiting with little ones, check out places like the Museum of Discovery and Science in Fort Lauderdale.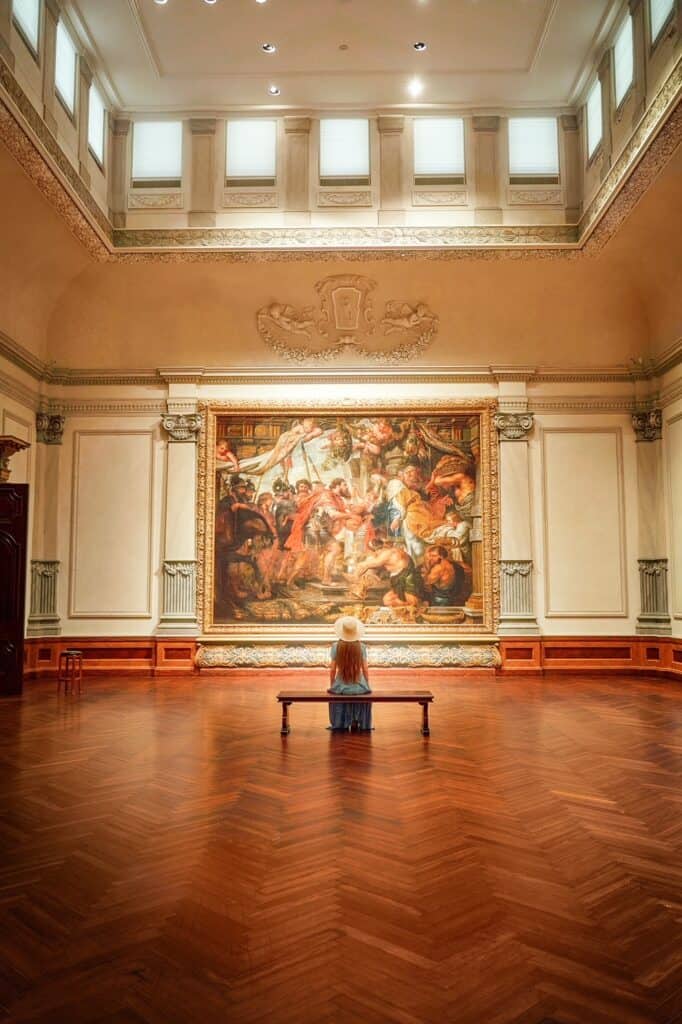 August is Hurricane Season but There Usually Aren't Any
Another thing to know about the weather in August in Florida is that it does technically fall into hurricane season. However, there usually aren't hurricanes in Florida in August, as they don't usually form in the Atlantic during that time of year.
The last major hurricane that hit Florida during the month of August was Hurricane Charley in 2004. Since then, most hurricanes have hit in September and October.
Still, that doesn't mean a hurricane couldn't happen in August, so make sure to be prepared just in case.
Barrier Islands Have the Best Beaches to Visit in August
If you are looking to swim in that warm August water, you will want to head to the barrier islands on the west coast of Florida. These strips of sand running parallel to the mainland offer quiet, beachy getaways.
Beaches on the west coast lie on the Gulf of Mexico, which are already the warmer beaches thanks to the gulf stream. Plus, the waters are calmer and more protected compared to their Atlantic counterparts. The barrier islands make great vacation spots in Florida in August!
If you are looking for wide, sandy beaches and a relaxed atmosphere, head to Anna Maria Island, just north of Sarasota, where you will find one of the best beaches to visit in Florida in August. Or, if you're looking for a true hidden gem, leave Clearwater Beach behind and check out Sand Key.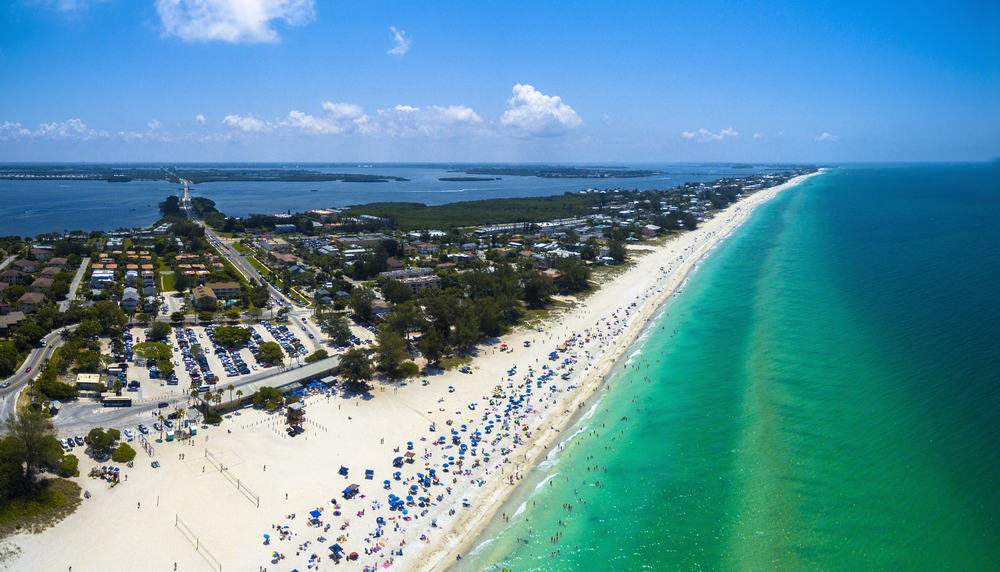 August in Florida is the Perfect Time for Tubing the Florida Springs
One of the best things to do in Florida in August is to visit some of Florida's natural springs! Not only are they stunningly blue, but they'll help you beat the summer heat, as the water temperature never rises above 72 degrees F!
Whether you swim, dive, paddle, or just lounge in an innertube, Florida springs offer a unique getaway. The water is so clear that you can see ecosystems and rock formations below. You might also catch some wildlife such as manatees.
Check out Ichetucknee Springs, where you can rent a tube and float down a natural lazy river. Or further escape the heat and visit Devil's Den, a spring located inside a dry cave (just make sure to make a reservation to visit). If you're looking for the perfect summer oasis, Juniper Springs is also one of our favorites.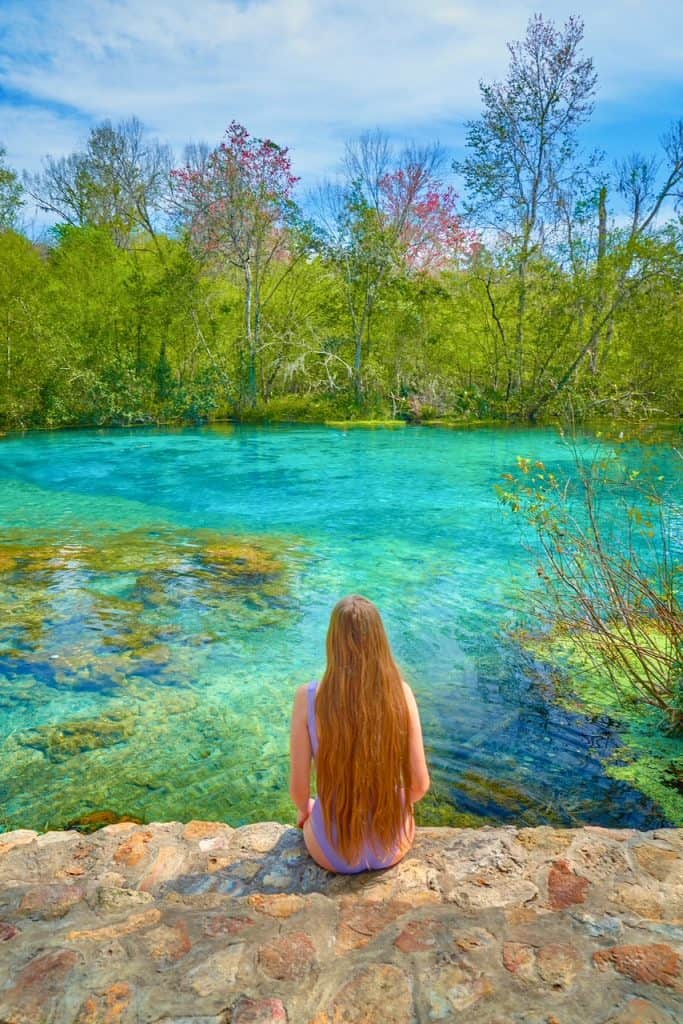 If you decide that a Florida trip in August is right for you, we hope you found this list of things to know helpful! As we said, if you can be flexible you'll have a great time in Florida in August, whether you choose to explore inside or outside (or both).