Orlando with kids has never been easier! When we think of Orlando, of course we think of theme parks: Disney, Universal, Seaworld. But there are so many other activities for children in Orlando!
You don't have to spend a fortune to have fun with your kiddos. We promise there are so many things to do in Orlando with kids, and this list is just skimming the surface of all the amazing things out there.
Planning your trip to Orlando last minute?
Make sure to book ahead! Hotels and tours often sell out the closer you get to your trip. Here are our top picks for Orlando:
Top Experiences And Tours In Orlando:
Best Places To Stay In Orlando:
So plan ahead. Take some notes! And don't get overwhelmed. Visiting Orlando with kids has always been fun, and here are some things you shouldn't miss out on. We promise that we've only put the best things to do in Orlando with kids on this list, so your planning should be easy!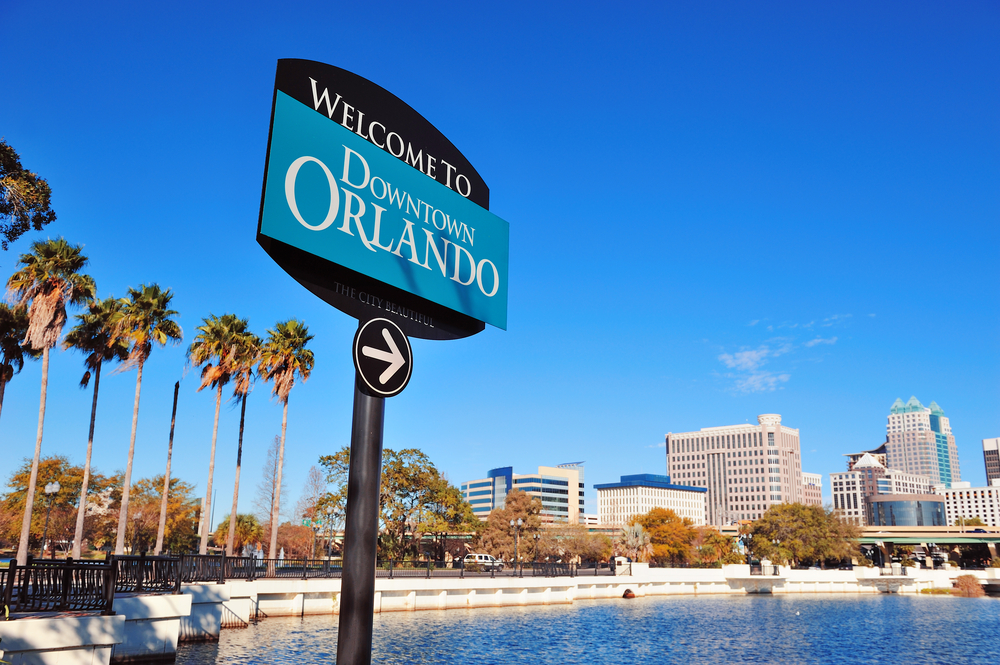 1. Visit the Orlando Sea Life Aquarium
You know kids love admiring sea life. Have your kiddos get up and close with sharks, stingrays, sea turtles and more at Orlando's Sea Life Aquarium! Here your children will love to travel through the 360 degree tunnel or touch some sea stars at the touch tank!
Better yet? Some of the best Orlando activities with kids can happen here– I mean can you imagine swimming with sharks in a 10 minute virtual reality experience? Meet friendly sea turtles, or the pacific octopus. Either way, you'll make memories forever. We promise this is one of the activities for Children in Orlando you don't want to miss.
Check Rates Here: Orlando: SEA LIFE Orlando Aquarium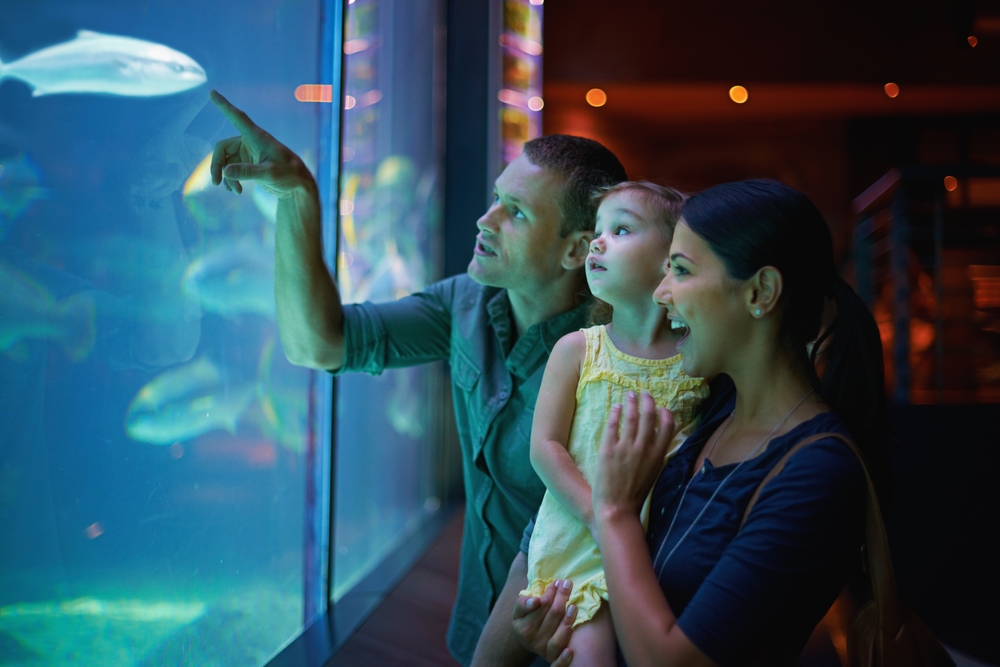 2. Experience the Museum of Illusions
Want to experience the impossible with your kids? Then check out the Museum of Illusions! This museum is one of the top Orlando attractions for families, as it has something for everyone! With over 50 exhibits that challenge the sense, everyone will learn about vision, perception, and science.
When considering what to do in Orlando with kids, you often want to get the kids out and running. As the kiddos move through different areas in the museum, they'll experience illusions firsthand while being educated. And what better way to learn about art and perception through photographic and interactive illusions?
Check Rates Here: Orlando: Museum of Illusions Admission Ticket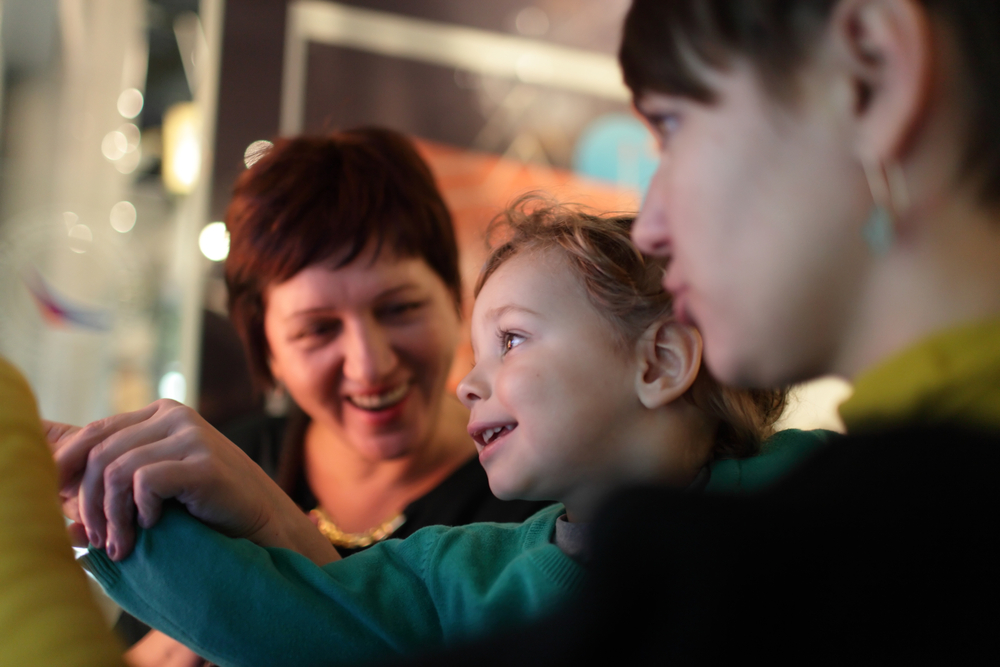 3. Go on an Airboat Ride
Outdoor activities are some of the most fun things to do with kids in Orlando. So why not experience an airboat ride through Boggy Creek with them? The fast and fun ride through the Everglade's headwaters is something they will not forget!
Encourage your kids to keep their eyes peeled for alligators, turtles, and birds in this natural wonderland. Your guide, who is a U.S. Coast Guard Captain, will point out things of interest and know these backwaters well. Have your kids enjoy and connect to heart with Boggy Creek Airboat Adventures!
Check Rates Here: Orlando: Boggy Creek Airboat Ride with Options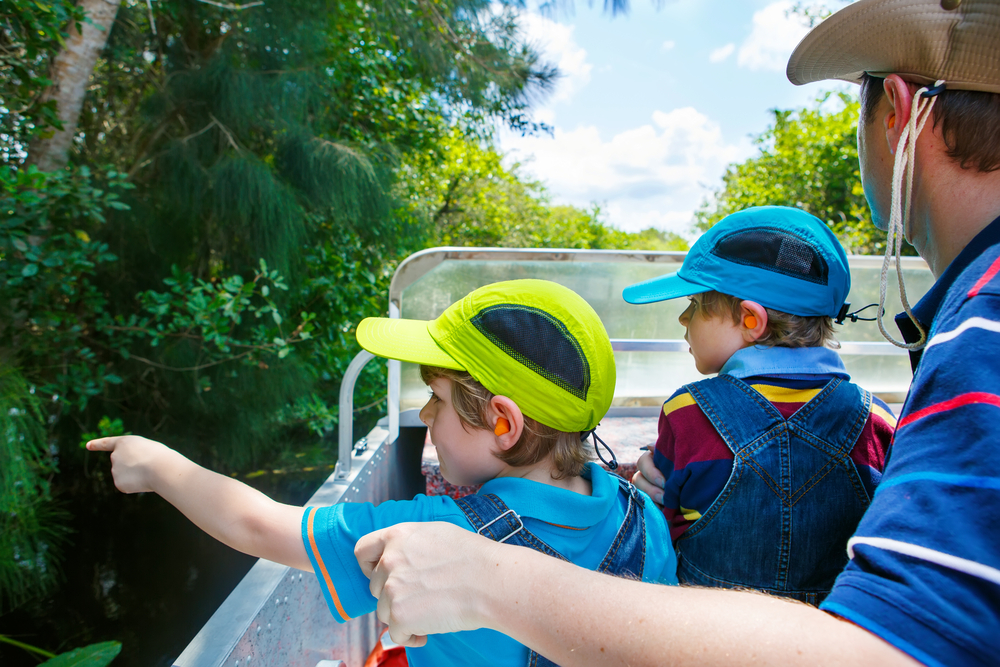 4. Go through A Drive-Thru Safari
Have you ever wanted to drive your own car through a safari park? Well, now you can! Orlando with kids now goes beyond the safari in Animal Kingdom. Today, you can take a self-guided tour of a safari park and visit what has become one of the top places to visit in Orlando with kids!
This drive-thru safari park will allow you and your loved ones to experience and discover exotic animals. At the Wild Florida Airboats and Gator park, you can drive your car through a tour and see all animals. Bison, cows, zebras, Watusi, and more are all things you will see! Better yet? Stop and hand-feed some giraffes too! We promise it is worth it.
Check Rates Here: Orlando: Drive-Thru Safari Park at Wild Florida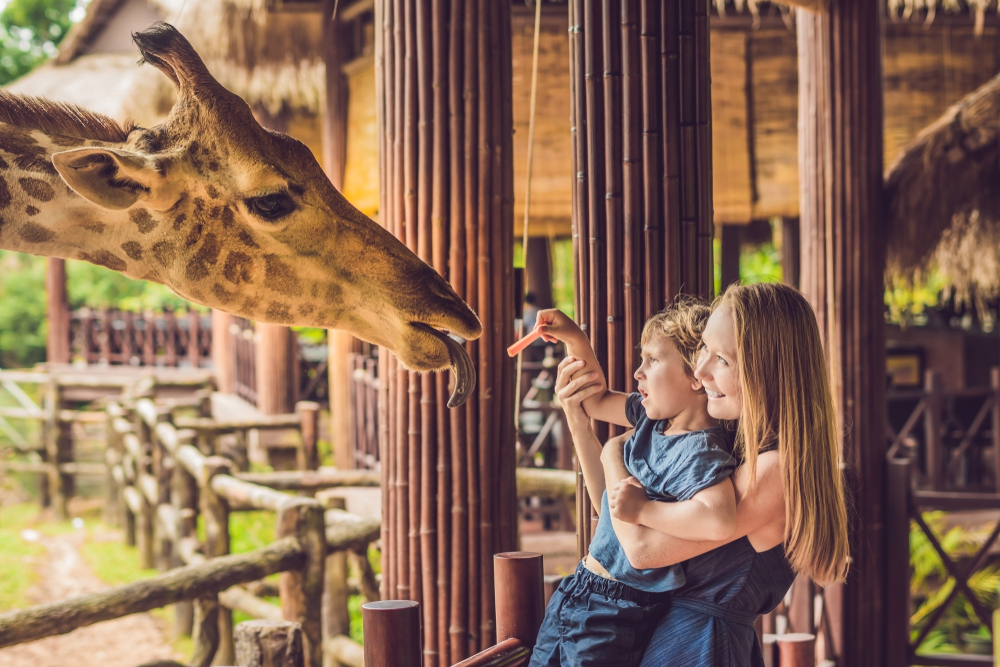 5. Explore WonderWorks
If you have driven anywhere near Orlando, chances are you have seen the upside-down building of WonderWorks. There is no denying that this museum is one of the top Orlando kids activities. Entering this museum allows everyone to experience games and attractions that are out of this world. And you can play laser tag!
With over 100 interactive exhibits that are perfect for all ages, a chance to experience a tremble of a 5.3 earthquake, and compete in a laser tag competition, you won't be bored here! This museum has charm, mad scientists, crazy accidents, and more. The 4D motion theater and ropes course is just the beginning!
Check Rates Here: Orlando: WonderWorks All-Access Entry Ticket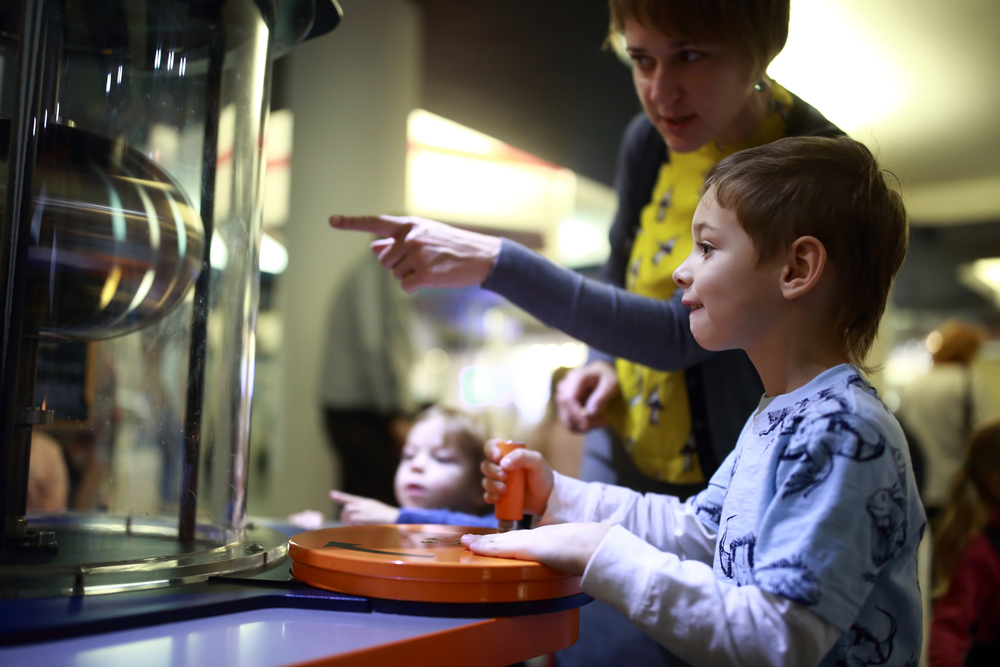 6. Visit Kelly Park/Rock Springs for Tubing
There truly is a perfect Florida Oasis right near Orlando! So Orlando with kids has never been easier if you want to take them tubing. Not only is Kelly Park the epitome of Florida beauty, but it gives so many options for family fun in Orlando!
With crystal-clear water, camping options, hiking trails, and more, this natural lazy river is intimate and fun. And just to clarify: Kelly Park is the name of the nature park where you can experience Orlando with kids through hiking and camping. The Rock Springs in Kelly Park is the Florida Spring! This is where you can go tubing. For more information, check out our article on Kelly Park!
Make sure to add this to your Orlando Itinerary!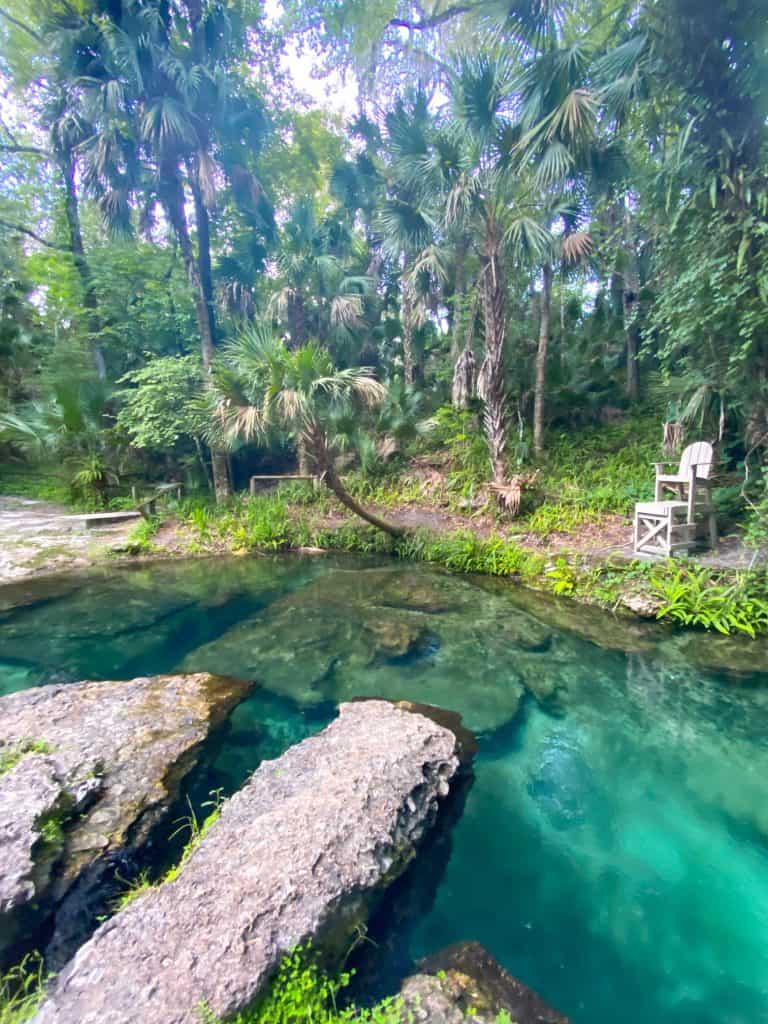 7. Experience Family Fun Kayaking at Emerald Cut
Sadly there aren't a ton of free things to do with kids in Orlando, but that doesn't mean there aren't cheap things to do! When visiting Emerald Cut, you and your family can experience Central Florida in a whole new way. It is the perfect combination of adventure and relaxation and some of the best kayaking in Orlando!
This picturesque spring features a 3/4 mile launch for kayaks. The spring has various depths, changing currents, trees, sand bars, and more. Kids will love the jungle-like nature, as well as seeing the sandy bottom while they either swim, paddleboard, or kayak. Take a trip and explore and relax on the water! And for more information, check out our article on Kings Landing Florida!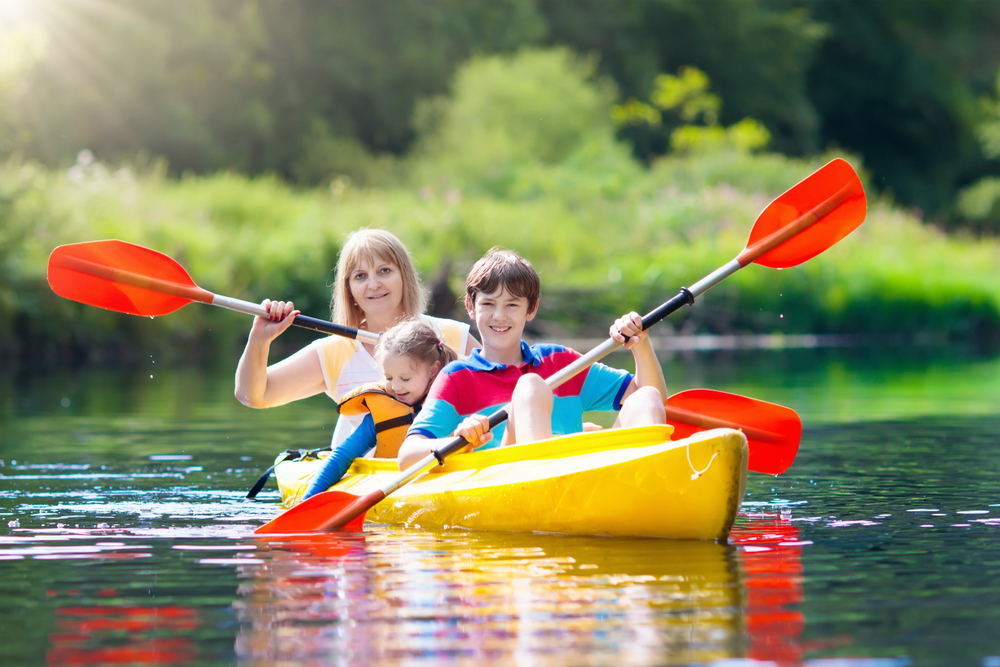 8. Watch and Show and Enjoy Dinner at Medieval Times
Who doesn't love dinner and a show? At Medieval Times, kids and parents will LOVE this immersive experience. Celebrate with a 4-course meal– which is actually a feast– inside a European castle. Better yet?! Enjoy this meal while a tournament goes on. Watch the six Kings of the Realm compete in shining armor for medieval artifacts.
Of all things to do in Orlando with kids, this may be one o the things to do in Orlando with kids at night. Not only does it satisfy their hunger with a HUGE dinner, but they get to take a step back in time for this meal and entertainment. They'll love the soup, chicken, garlic bread, and battle scenes of course!
Check Rates Here: Orlando: Medieval Times Diner and Show Ticket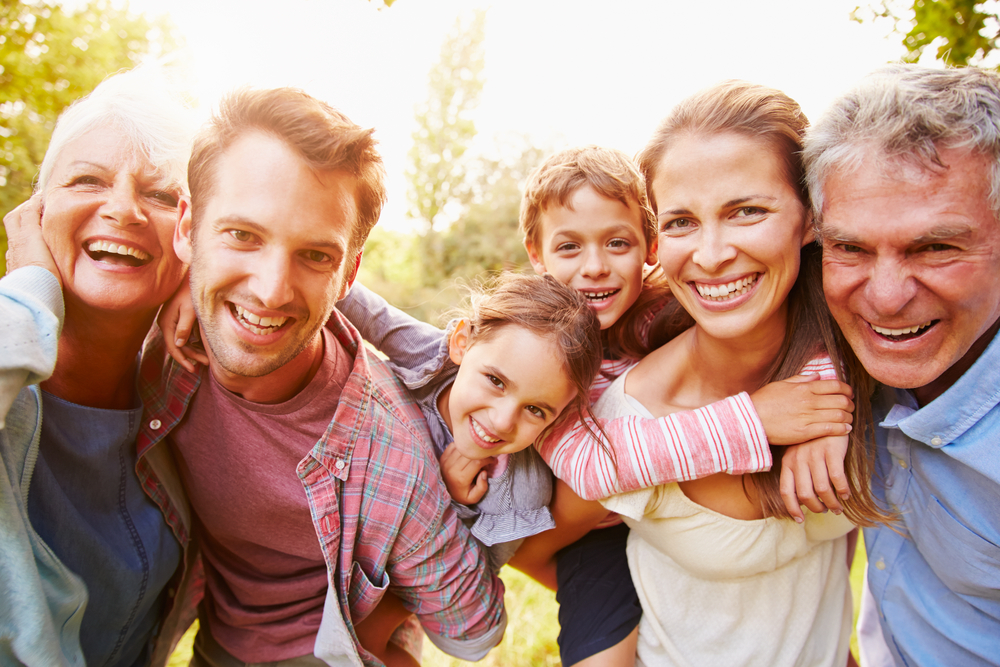 9. Get Creative at the Crayola Experience
Universal isn't the only place for magic– try getting creative at the Crayola experience! This is where Crayola comes to life. With over 70,000 square feet of attraction, you and your family can take a guided tour through this colorful experience.
Here you get to go on a whimsical adventure. There are 26 attractions, an Adventure Lab, and a chance to make your own art. Haven't you ever wanted to make a crayon and name it after yourself! The Melt and Mold attraction will have your inner artist excited.
Check Rates Here: Orlando: Crayola Experience Entry Ticket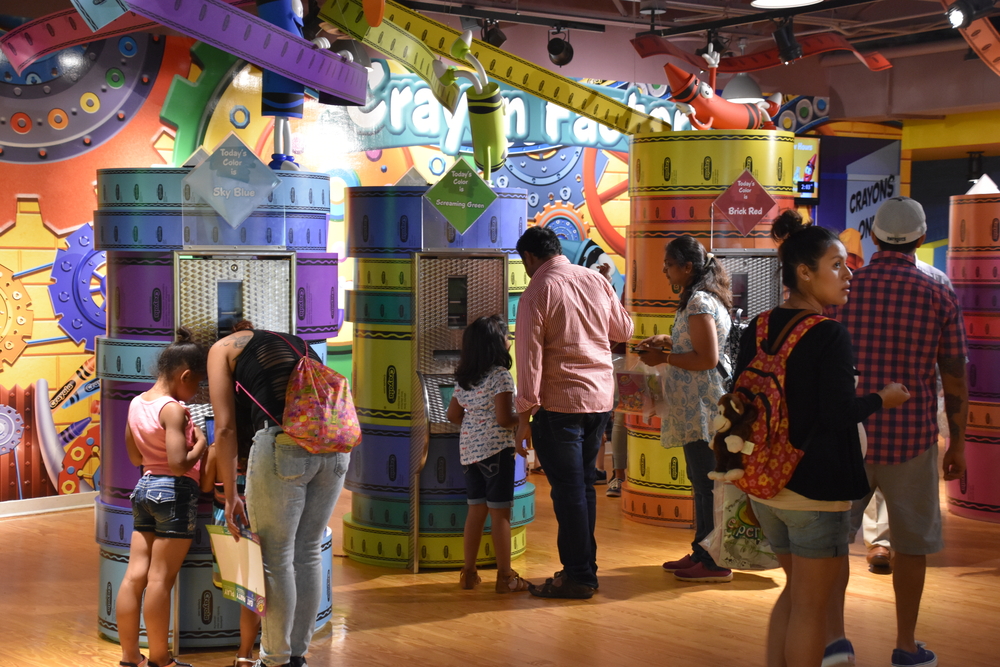 10. Compete in a 1 Hour Escape Room
Is there anything more fun than an escape room? Talk about a family bonding experience! This is another one of the things to do in Orlando with kids at night, as these escape rooms are open late. At The Escape Room Orlando, you can enter 1 of 6 immersive worlds.
Pick your room: recover art, find lost gold, break out of prison, and more. This team bonding experience allows you to solve puzzles, overcome challenges and take an active role. But remember you must work together and you have only 60 minutes to get out! It is one of the best activities with Kids in Orlando.
Check Rates Here: Orlando: 1-Hour Escape Room Adventure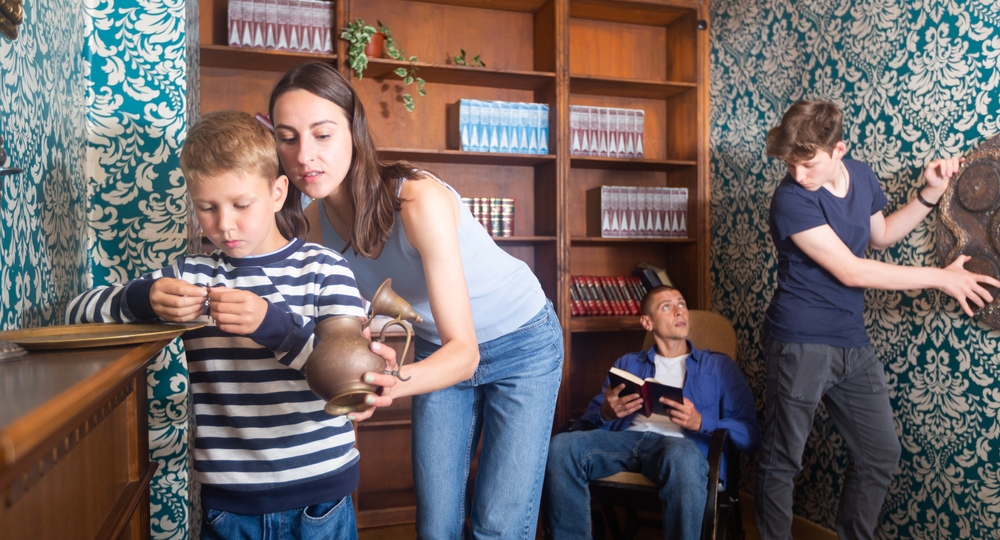 11. Experience Madame Tussauds
Most people know and love her: Madam Tussauds. If you happen to have kids who love movies, celebrities, and immersive experiences you NEED to go to Madam Tussauds. Here, fame, fantasy and fun come into one!
Save the world next to the wax figurines of the Justice League superhero. Join The Rock at his latest action movie set, or hang out with Ariana Grande for a few hours. Take selfies all day. Once you step into Madam Tussauds, you'll feel like one of the stars. And your kids will think that this is one of the best activities for children in Orlando!
Check Rates Here: Orlando: Madame Tussauds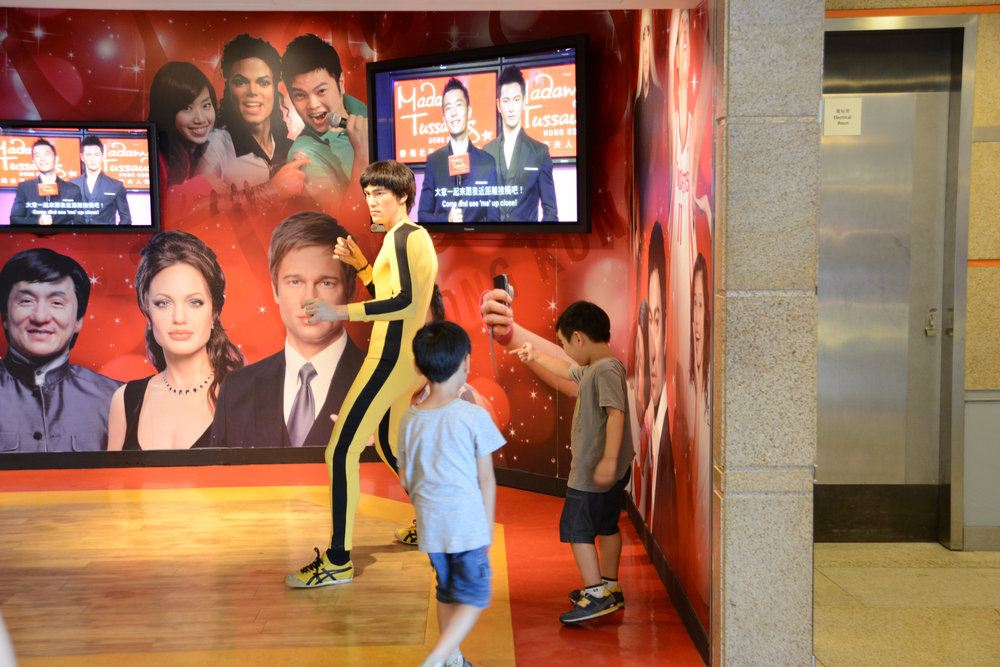 12. See "Drawn to Life"
Downtown Disney features a lot of free stuff and is a great way to walk and explore through some activities, shops, and more. BUT! Have you seen "Drawn to Life?" This Cirque du Soleil show is AMAZING, and we know that your kids will love it.
A love letter to the art of Disney animation, the acrobatic mastery of these performers will leave you and your kids in awe. This new show follows the story of Julie, a determined girl who wants to finish her late father's animation project. Of all attractions in Orlando with kids, this show is a great one to check out.
Check Rates Here: Orlando: "Drawn to Life" Cirque de Soleil Entry Pass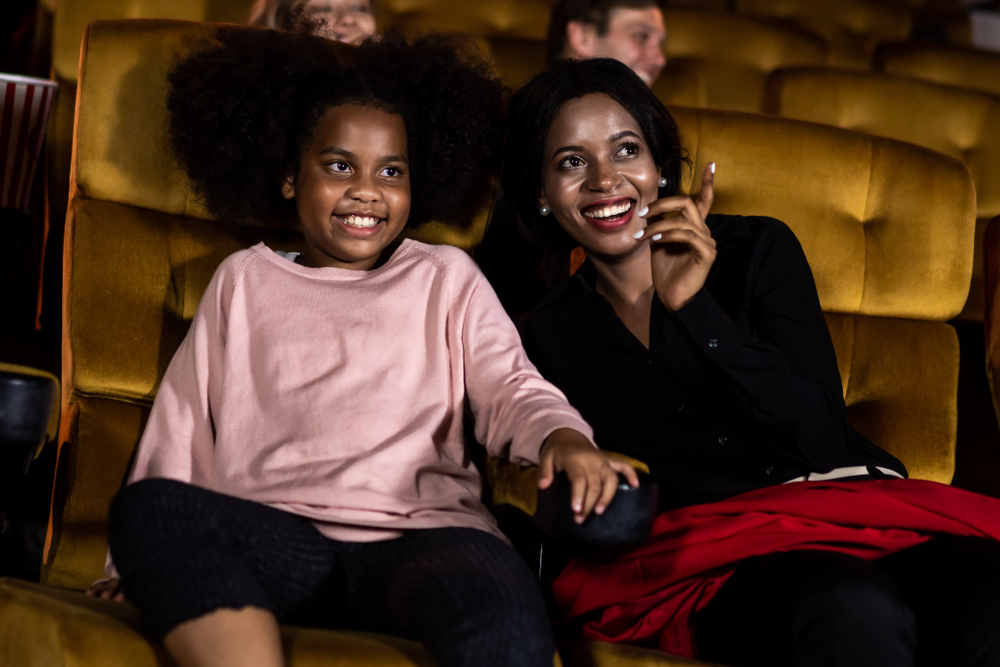 13. Take a Trip to the Kennedy Space Center
When you think of Orlando, you may think of experiencing Orlando with kids at the Kennedy Space Center. Bring out your inner astronaut as you and the family enjoy a fun day of unique experiences at a space attraction!
This visitor complex lets you enjoy exhibitions, shows, and attractions. You can go through a shuttle launch experience, see the shuttle Atlantis, and visit the Rocket Garden and the Astronaut hall of fame. Inspiring, informative, and immersive, this is the epitome of visiting Orlando with kids.
Check Rates Here: Kennedy Space Center Visitor Complex: Admission Ticket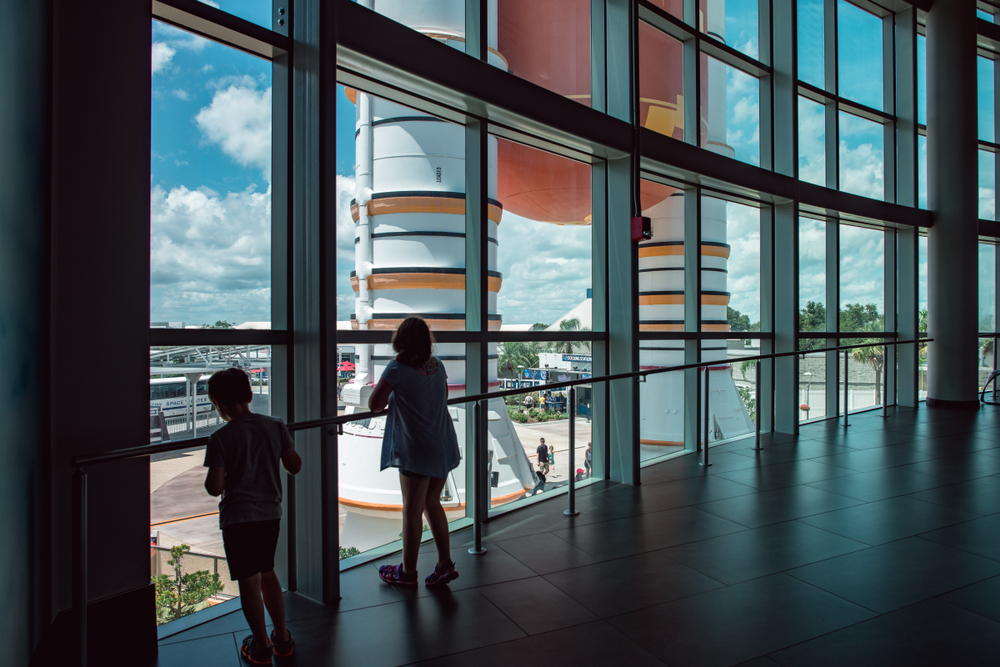 14. Swim with Manatees
Have you ever thought about taking your kids to swim with Manatees? Experience some of the top activities for family fun in Orlando. We know that this is not one of those free activities for kids in Orlando, but this priceless experience will leave memories for a lifetime.
Here you get to ride a scenic boat tour on Crystal River. Then you get to swim and snorkel with playful manatees and enjoy an airboat ride down the Withlacoochee River. Talk about a day! With stunning Florida atmosphere and hands-on experiences with the sea's most gentle creatures, everyone will love this.
Check Rates Here: Orlando: Manatees Swim, Snorkel and Boat Day Tour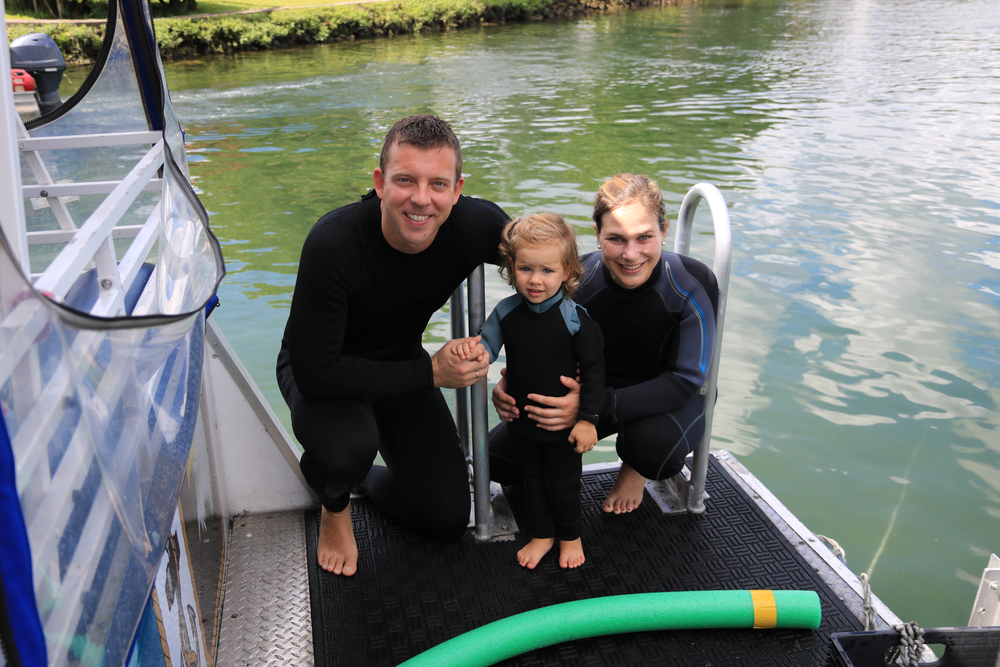 15. Zipline of Florida Gators
Can you imagine you and your loved ones flying through the sky? Orland is a great opportunity for you to channel your inner adrenaline junkie. At Gatorland, go through a zip line course and soar above Nile crocodiles and alligator breeding marshes.
This includes 5 intense zip lines. They range from more than 230 feet to 500 feet! Launch from heights, swing across bridges and discover the beauty of Florida. And then top off your day with full access to Gatorland! Talk about fun things to do with kids in Orlando! And better yet, all family members can enjoy this: it is one of the top family activities in Orlando overall!
Check Rates Here: Orlando: Zipline Over Florida Alligators at Gatorland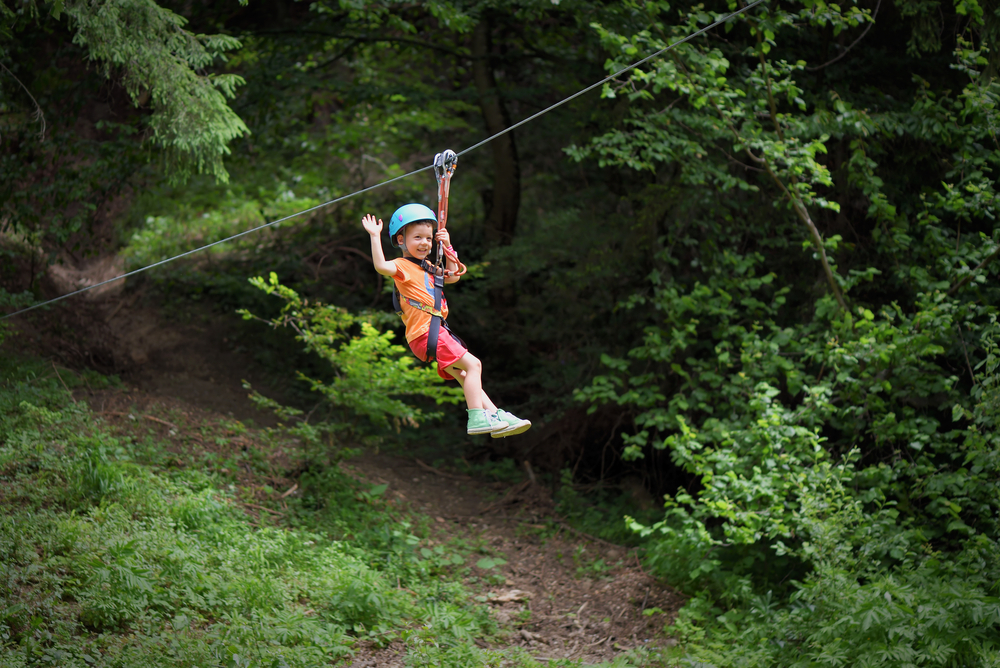 And there you have it folks! 15 fun things to do in Orlando with kids you shouldn't miss. From museums to games to shows and more, there is always something exciting to do. Go beyond the traditional and expected theme park– and go make different memories!