Wondering how to spend a weekend in Orlando, FL? You are in the right place.
This article will walk you through the best way to spend 3 days in Orlando and tell you everything you need to know. Our itinerary for Orlando has something for everyone to enjoy and lots of Orlando tips to make your vacation run smoothly.
Planning your trip to Orlando last minute?
Make sure to book ahead! Hotels and tours often sell out the closer you get to your trip. Here are our top picks for Orlando:
Top Experiences And Tours In Orlando:
Best Places To Stay In Orlando:
Orlando is located in central Florida in fact almost in the middle and has become the base to explore the nearby theme parks. However, Orlando has a lot more to offer those that are willing to explore.
This weekend guide to Orlando covers some of the familiar spots and some that are less well-known. We have tried to show you all Orlando has to offer but of course, there are so many things to do in Orlando we can't cover them all.
Our hope is that this Orlando itinerary makes planning your vacation a little easier. So grab a chair and your favorite drink and let us walk you through how to spend a weekend in Orlando, Florida. How to plan a trip to Orlando just got a lot easier.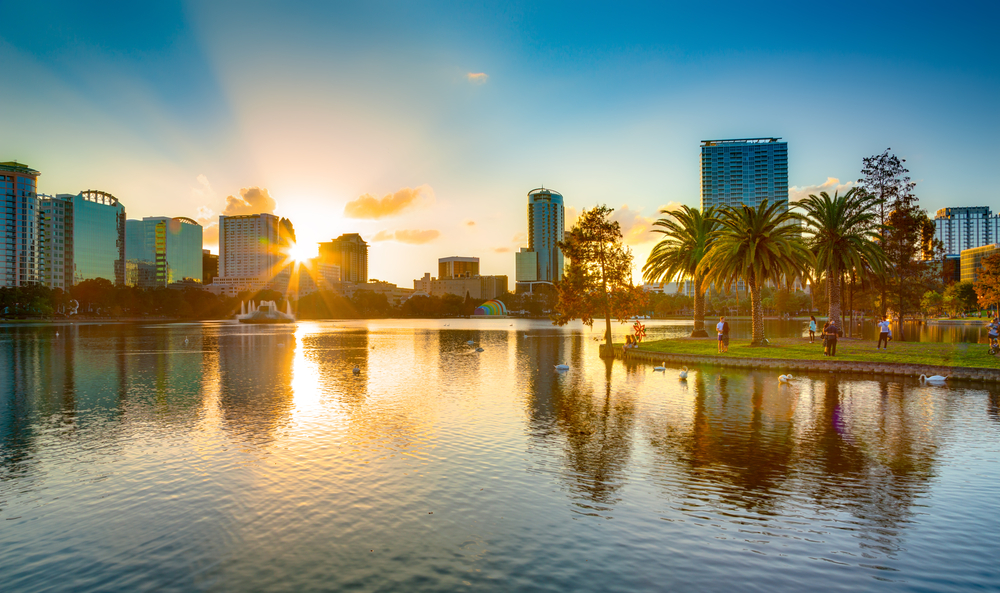 Getting To Orlando
Getting to Orlando, Florida is pretty easy. The international airport is well served by domestic and international flights that arrive frequently. There are regular shuttles from the airport to the hotels and car hire is available at the airport.
Driving is also a great option and Orlando is reached via the I-4 and the I-75 which will take you into central Florida as will the I-95. The I-10 will take you to northern Florida.
Bus companies like Greyhound and Megabus also travel to Orlando on a regular basis and of course, train companies such as Amtrak and Brightline offer interstate routes.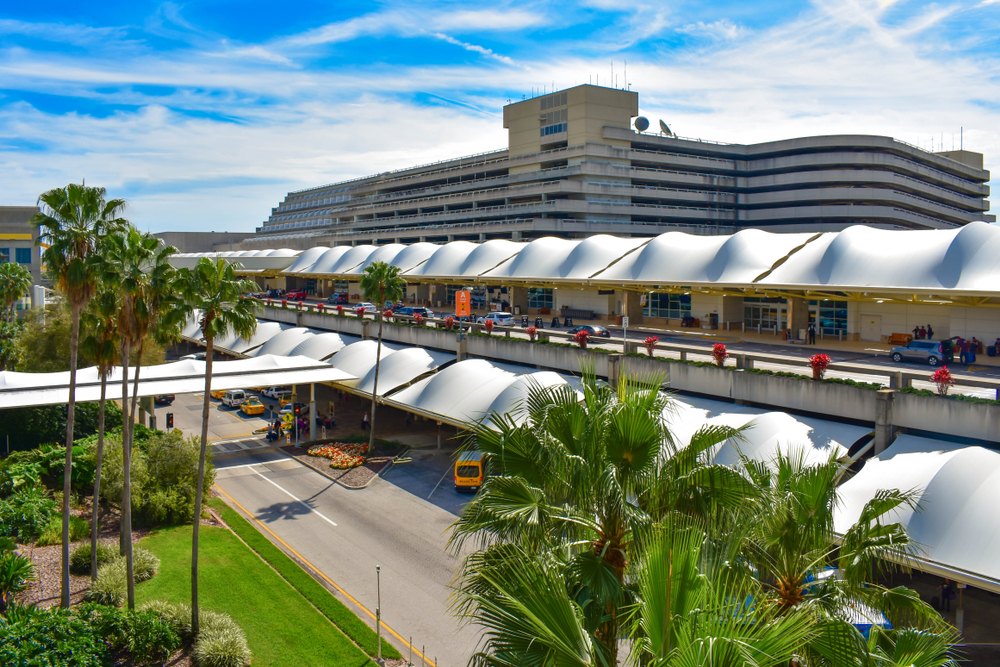 Getting Around During Your Orlando Itinerary
To make the most of Orlando in 3 days it is best to have a car. Car is by far the quickest and easiest way to get around the city. However please allow for tolls as this expense can add up. Also bring your SunPass, EZ-Pass, I-Pass, or similar as it makes things easier.
There is a comprehensive bus system that can get you to most areas but it takes time and will require a lot of planning. It's best to stick to the LYNX buses whose stops are marked with a pink bus or paw print sign. These buses run to most tourist attractions on a regular basis.
There are also taxis and Uber but these can work out quite expensive.
The best way to enjoy your Orlando weekend trip is to drive your own car or a rental or hire a car when here.
If this is your first time in Orlando here are some Florida driving tips.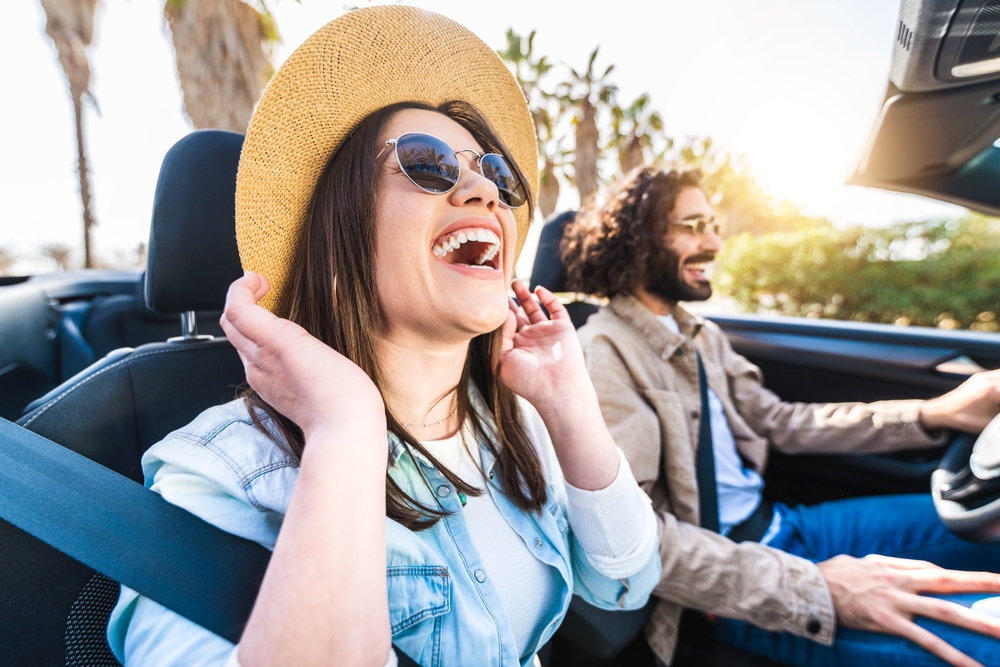 The Ultimate 3-Day Weekend In Orlando Itinerary
Day One – Hit One Of Orlando's Theme Parks
It wouldn't be an itinerary for Orlando without including a trip to a theme park. For the purposes of this Orlando travel plan, we feel it's best to choose the one park that resonates with you and go there.
It is our experience that when it comes to theme parks people try to do too much. You could spend the whole 3 days just seeing the theme parks you could spend a whole 3 weeks and still find things you haven't seen.
Choose the park that suits your interests the best and will fit your or your family's needs the best and accept you can't do it all.
Option 1. Walt Disney World Parks
There are four Disney theme parks to choose from, The Magic Kingdom, Epcot Centre, Disney's Hollywood Studios, and Disney's Animal Kingdom Theme Park.
The Magic Kingdom is perfect for those with small children. This park focuses more on Disney fairytales and well-known Disney characters.
Disney Hollywood Studios is focused more on the film industry and behind the scenes of filmmaking. Older children tend to prefer this park and it has a huge Star Wars area.
EPCOT is our favorite and tends to have something for everyone. The highlight is The World Shocases where 11 countries are represented with pavilions highlighting the culture and food of the area.
Disney's Animal Kingdom Theme Park is all about animals and again will suit most ages. This is also where you will find Pandora from Avatar which is honestly beautiful. We feel this is a park to come once you have seen the others but again it's down to personal preferences.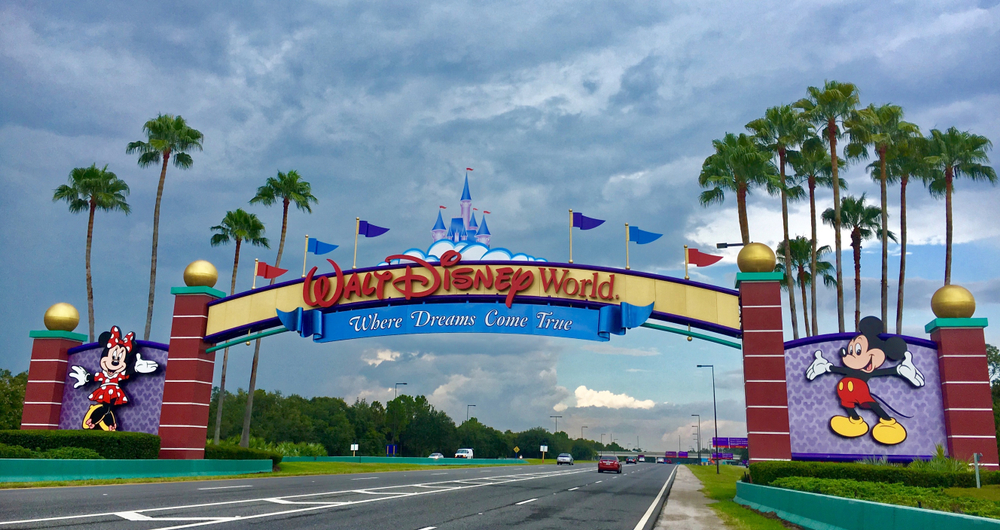 Option 2: Universal Orlando Park
There are two main Universal Parks, Universal Studios Florida and Universal's Islands of Adventure. These parks tend to suit children who are not toddlers and are a bit older.
Universal Studios Florida is all about film and TV and features rides, shows, and attractions that put you right in the middle of the action. This is also where you will find Diagon Alley in The Wizarding World of Harry Potter.
Universal's Islands of Adventure takes you into a world of myths, legends, cartoons, comic books, and children's tales. Here you will find The Jurassic Park experience, Hogwarts castle and Hogsmeade, and some things for younger children.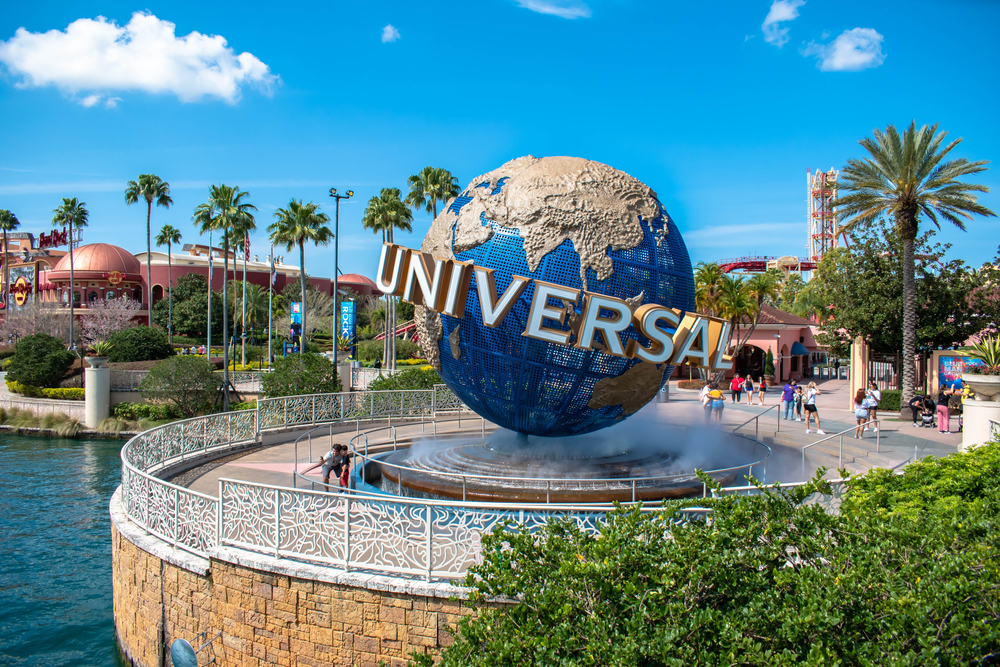 Option 3: Legoland
If you have smaller children and are trying to do Orlando on a budget then a trip to Legoland is one of the things to do in Orlando in a weekend.
The Legoland Florida Resort has three parks, Legoland, a water Park, and Peppa Pig World. We recommend the Legoland theme park.
This park is designed for children ages 2 to 12. There are more than fifty rides to enjoy here as well as shows, and attractions.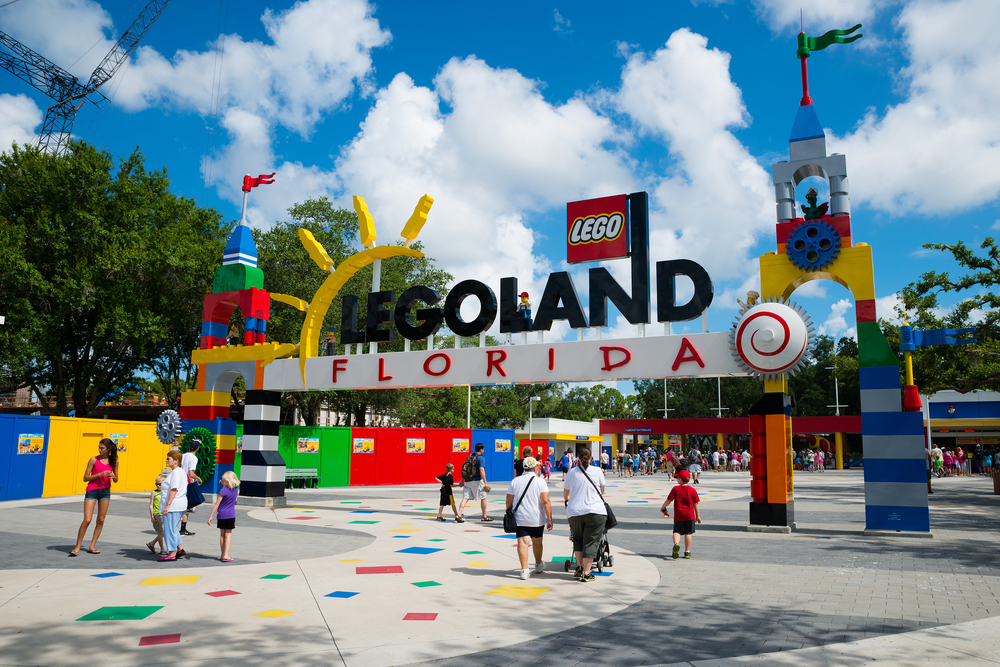 Whichever you choose make sure you plan to get the most out of your day. Prepare which rides you will go on, where you will eat, what you will do in the evening, and of course, prepare for the weather.
Here are some Orlando tips that will help you prepare for the Florida weather month by month.
Any Orlando travel plan should have a trip to at least one of the theme parks incorporated.
Day 2: Visit Classic Orlando
Trying to do Orlando in a weekend is a struggle as there is so much to do. We feel like it's all about choosing your adventure based on what you love and how much energy you have. An Orlando with kids itinerary may look much different than one for couples.
When thinking about how to plan a trip to Orlando we wanted to include all options. So on day two, we have given you several options depending on the kind of experience you like. They will all make for a fun weekend trip to Orlando whether you want to do everything or keep it a bit more chill.
If you want your Orlando trip itinerary to be full on we have you covered and if you want it to be a bit gentler we have you covered too. There is so much to do in Orlando it can be hard to pick but we feel we have come up with a good mix here.
Stop 1 – Have Breakfast At A Famous Spot.
What better way to start the second day of your Orlando itinerary than with a delicious breakfast? You can pick one of these Orlando Breakfast spots or perhaps do something a little different.
Book a character breakfast at one of the Disney Hotels as a special treat. Or have breakfast in one of the Universal Hotels, or head to Disney Springs where there is so much on offer.
Pick a spot that is near your next attraction if you can for ease. World Cafe on International Drive, Maxine's on Shine in the downtown area, and the White Wolf Cafe and Bar at Ivanhoe Village are among the best.
Stop 2 – Titanic: The Artifact Exhibition/Airboat Ride/Wonderworks
Depending on what kind of day you want to have and what you like doing your next stop can be one of these three activities.
Titanic: The Artifact Exhibition on International Drive is a must for history lovers and those who love a good experience. It's an immersive experience that aims to give you an idea of what it was like for the passengers on the Titanic. There is a replica of the boat's Grand Staircase to explore and on the Promenade Deck, you will feel how cold it was aboard. You can even touch an iceberg. It's one of the best museums in Florida.
Get Your Tickets Here To Avoid the Queues.
If you want your 3 days in Orlando to be based more around the great outdoors then adults and children alike will love an airboat ride through Boggy Creek. It's a fast and fun experience that travels through the Everglades headwaters. Look out for alligators, turtles, birds, and other wildlife and your experienced Captain will point out things of interest. The meeting area is about 20 minutes outside of town so keep that in mind when planning.
Wonderworks is also a perfect location to visit that adults and children will love. Wonderworks is essentially an upside-down house with games, attractions, and experiences for all ages. There are over 100 interactive experiences including experiencing an earthquake and laser tag.
Get Your Tickets Here to Avoid Queueing.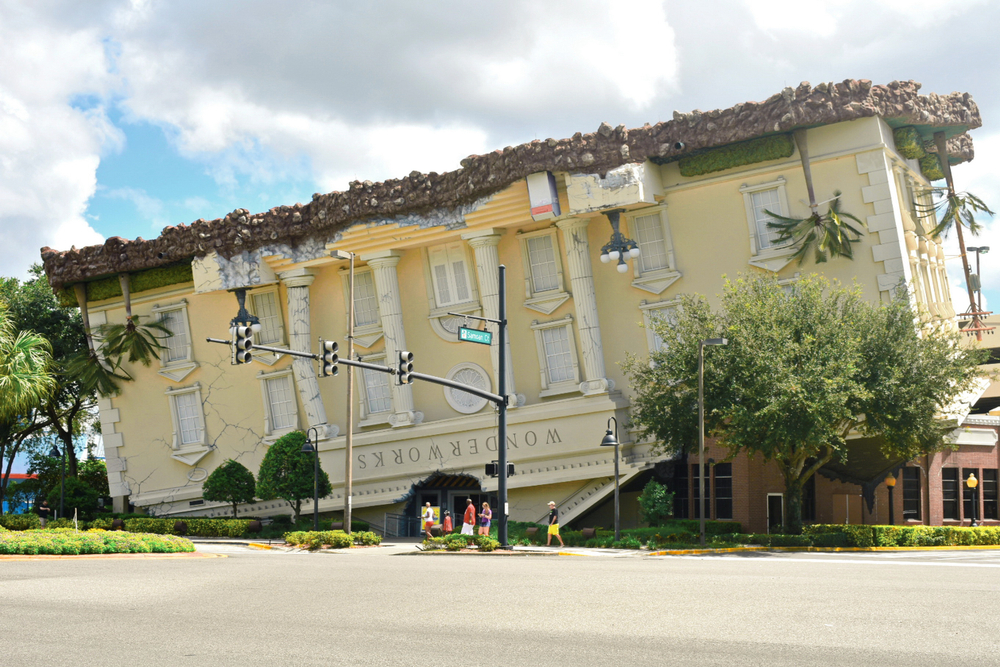 All of these activities are great things to do in Orlando in a weekend so choose which one works for you and have fun. Every fun weekend trip to Orlando will include one of these activities.
Stop 3 – Brunch/Lunch
Depending on what time you finish head for brunch or lunch near where you are or at your next location. There are some great brunch spots in Orlando and some wonderful downtown Orlando restaurants.
Stop Four – Crayola Experience/Explore Downtown Orlando/Harry P Leu Gardens
If you have smaller children and want to spend the afternoon doing something a little less hectic head to the Crayola Experience. Inside the Florida Mall here Crayola is brought to life in a 70,000 square feet space. It's all about an interactive creative play area with live shows, puzzles, riddles, and lots of attractions including the world's largest Crayola crayon. It's one of the best things to do in Orlando with kids.
If you have small children make sure this is on your weekend getaway in Orlando itinerary. Buy Your Ticket Here To Avoid Queues.
Couples might want to explore downtown Orlando. It's a pretty small area and very quaint so easily walkable. The unofficial center is Church Street and it's a great place to go if it's your first time in Orlando. This area is an electric mix of restaurants, professional sports, live entertainment, nightspots, and theaters. The area links back to the 1800s and has a lot of charm.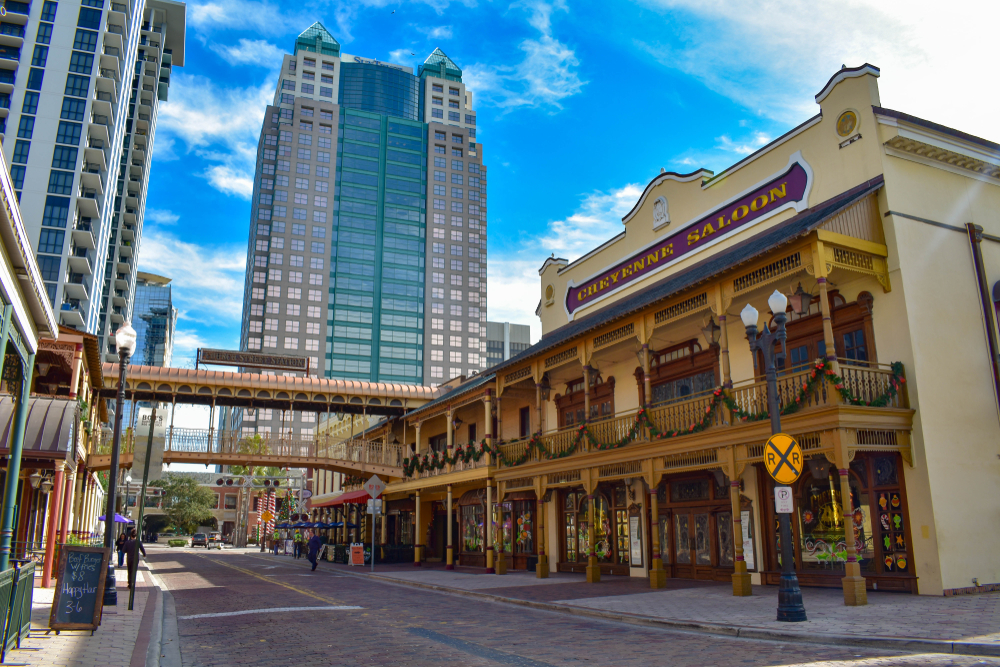 If you want to get out into nature then visit The Harry P. Leu Gardens. It's one of the largest botanical gardens in Florida and a real urban oasis on the banks of Lake Rowena. It is a great area to explore and is a perfect place for a picnic.
No weekend getaway in Orlando but be complete without a trip to one of these locations.
Stop Five – Dinner and Lake Eola/Pirate's Cove Adventure Golf/Icon Park
For dinner head to one of the many Orlando restaurants. Whatever you want to eat there is a restaurant in Orlando that serves it. In this Orlando trip plan, we have combined dinner with another activity.
For a quiet evening head to Lake Eola, where you will get stunning views of the city which is particularly beautiful in the evening. There is a walk that circles the lake or you can take a peddle boat onto the lake. It's a perfect place to watch the sunset. Afterward, eat at one of the romantic restaurants that surround the park.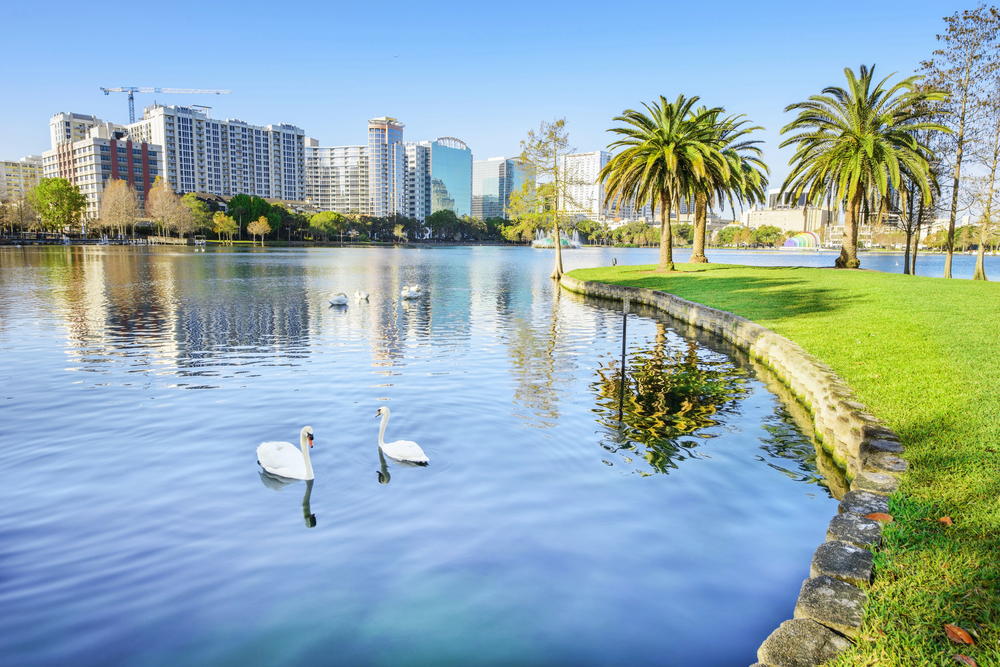 For something the children will love head to Pirate's Cove Adventure Golf. This 18-hole golf course takes you through waterfalls, caves, and some lush landscapes. It's lots of fun and you can combine this with an evening meal on International Drive. Buy Your Tickets For Adventure Golf.
For something truly special head to Icon Park and ride The Wheel. The Wheel is a state of the art climate controlled Ferris wheel. The view from here is incredible and if you get to ride at sunset it's amazing. If you are doing Orlando in a weekend a trip here is a must. While you are here enjoy a meal at one of the many surrounding restaurants. The Capital Grille, Maggiano's Little Italy, and The Pub are all good options.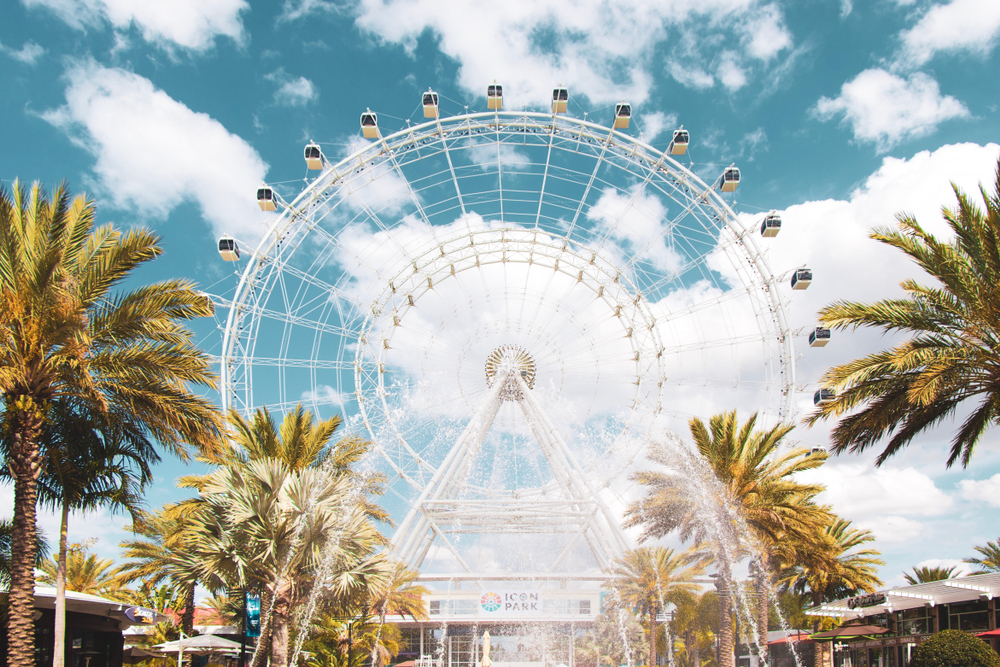 Day 3: Explore The Surrounding Orlando Area
Today your Orlando weekend trip will involve more driving. We are going to get you out and about to some of the attractions nearby Orlando. If you don't want to do this then you could just do some of the activities on day two that you missed out on.
Option 1 Visit Kennedy Space Center
A drive of just over an hour will bring you to the Kennedy Space Center. This is NASA's primary launch center and a mecca for all things space travel. There is a museum where you can see rocket artifacts and memorabilia or you can get a private tour that shows you a much more in-depth look at the launch control center. There is so much to see and do here and everyone will enjoy it.
Get Your Tickets Here To Avoid The Queues.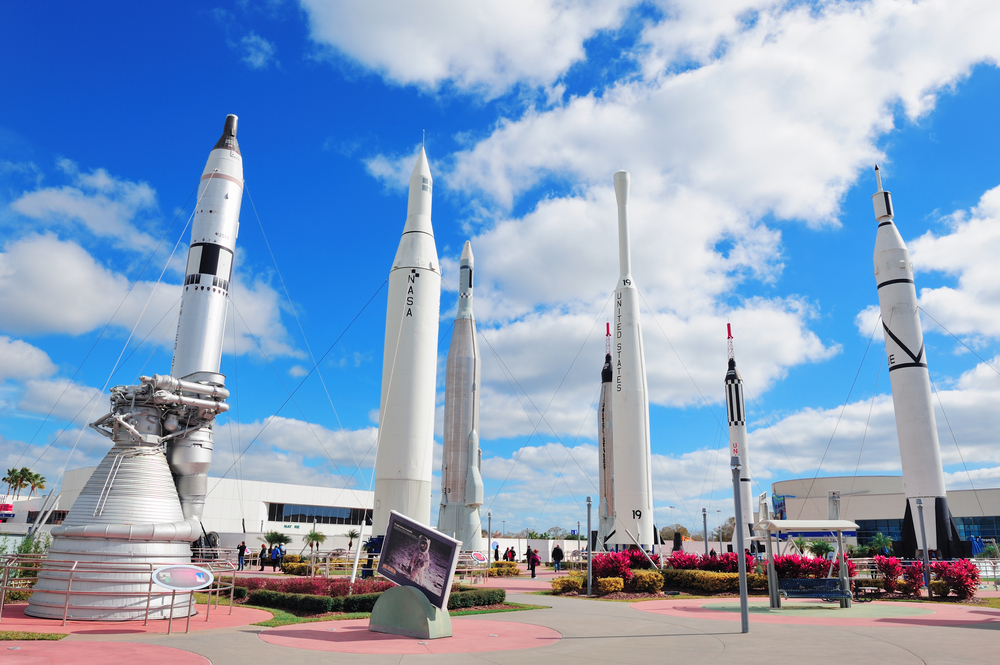 Option 2: Swim In The Florida Springs Near Orlando
Florida has loads of freshwater springs and they are the perfect place to cool off from the Florida heat. You can swim, snorkel, scuba dive, go tubing, kayak, and do a host of other activities at most of the springs. Rock Springs and Wekeiwa Springs are great and Kings Landing is perfect for kayaking.
Option 3: Day Trip To Mount Dora
We love Mount Dora it's such a cute area right in the middle of lake country. This small town is located in an area known as the Golden Triangle. This area is what some refer to as 'old Florida'. Mount Dora was ranked as one of the best and friendliest small towns in Florida and is a perfect place for couples to spend some time. There is so much to do in Mount Dora and it makes a great escape from the hustle and bustle.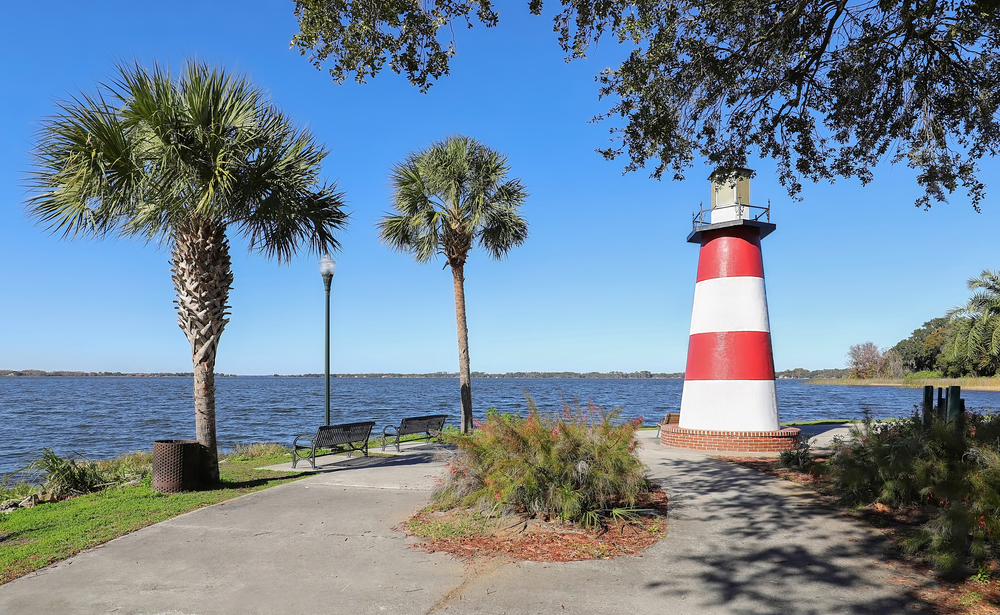 What To Do With More Than 3 Days In Orlando
If you have more than 3 days in Orlando the world is your oyster. You could explore the theme parks that you missed, enjoy more of the International drive attractions or explore some more of the museums and attractions in Orlando.
A visit to some of the beaches near Orlando is also a must and we love Clearwater and Melbourne Beach. You could explore some more of the cute towns in Florida nearby such as Dade City and Winter Park. Going on a hike in Orlando is also a great option to see more scenery in the area.
For those that love shopping Orlando has a lot to offer with malls and of course Disney Springs and Universal Citywalk.
There are so many hidden gems in Florida too that tend to be less touristy like Bok Tower Gardens. And if you are in season kayaking with manatees is an amazing experience and of course, you can always explore The Everglades a little more.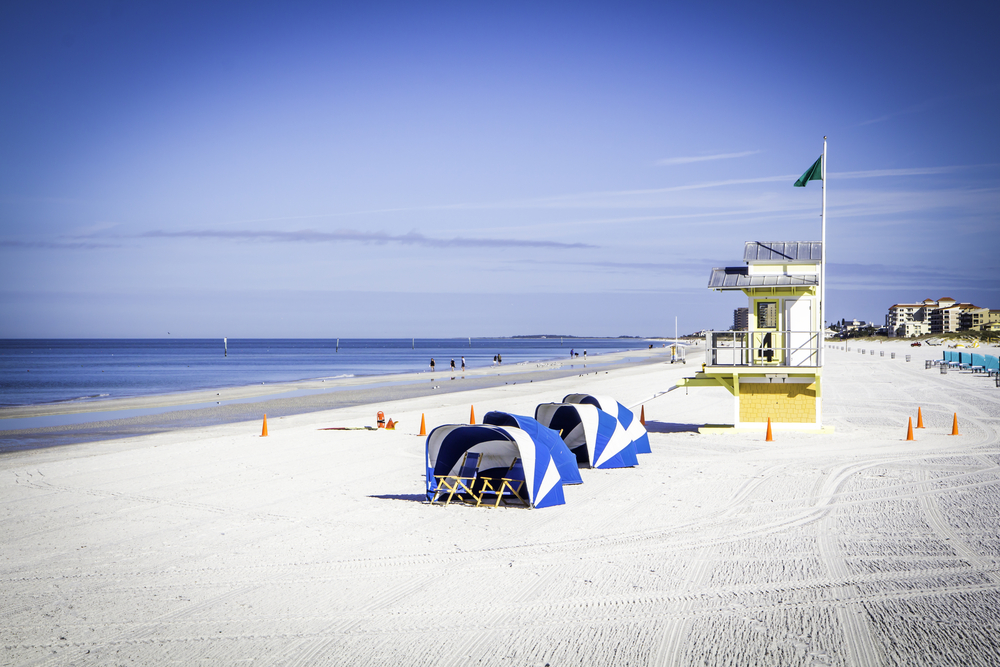 Where To Stay For A Weekend In Orlando
LEGOLAND® Hotel
If you are looking for a family-friendly hotel in Orlando then LEGOLAND® Hotel will be perfect. It's situated inside the theme park and breakfast is included.
There is a LEGO-themed resort-style pool and LEGO-themed restaurant and the children's quarters are all themed. All children also have a Master LEGO builder workshop.
Grand Bohemian Hotel Orlando
Nestled in the Arts District of Orlando this hotel is visually stunning and offers luxurious surroundings. It's all velvet drapes and patterned wallpaper.
The facilities and rooms are excellent and the hotel is family-friendly. It has two amazing restaurants and is in a great location.
Worldmark Orlando Kingstown Reef
This International Drive hotel offers great accommodation at a reasonable price. There is also lots to do here with 2 outdoor pools, a children's pool with a waterfall, and 2 hot tubs. Every suite comes with a balcony and a kitchen in fact there is everything you need here to prepare all your food.
This is a great place if you want to go it alone a bit more but still want great facilities and a wonderful location.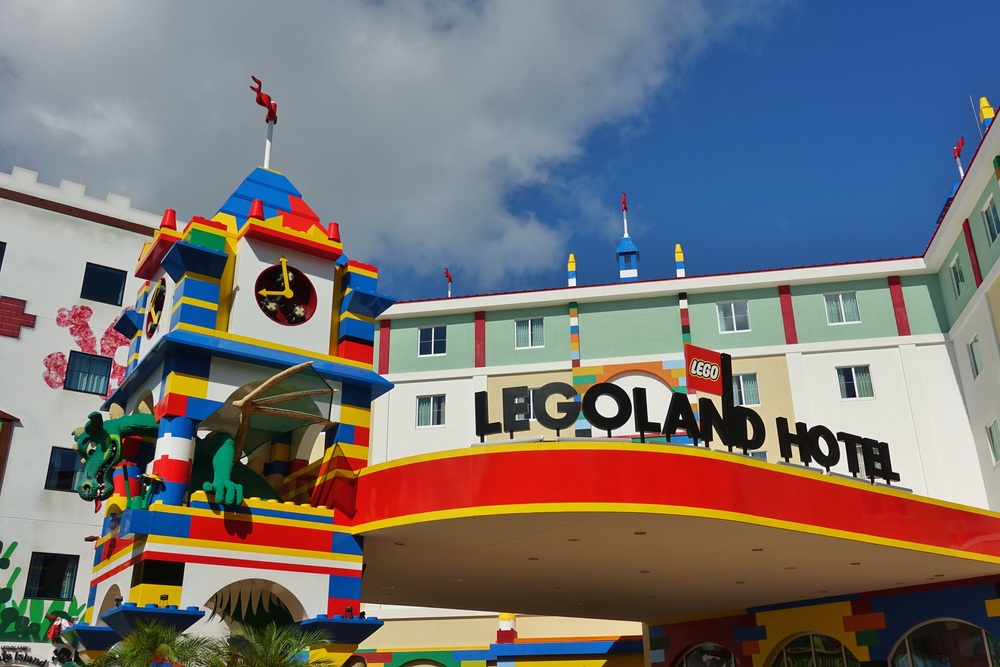 Where to Eat During Your 3 Days In Orlando
Maxine's On Shine
If you are hungry and want American home-style cooking head to Maxine's On Shine. This is the place to come for comfort food.
Expect things like chicken and waffles and lobster ravioli and they serve a great brunch. Everyone will love it here but be prepared to come out stuffed.
Kres Chophouse
This steakhouse is popular with locals for both steak and seafood. The Filet Wellington here is said to be one of the best around.
The restaurant is located in a historic 1930s building and is classic yet modern. They also have a great vegan menu here and whatever you do save room for dessert.
Reyes Mezcaleria
For a wonderful Mexican meal head to Reyes Mezcaleria. The citrus snapper ceviche or the shrimp tacos are particularly good.
They also serve a great brunch here and have a wonderful cocktail menu. The food is wonderful and the vibe is even better.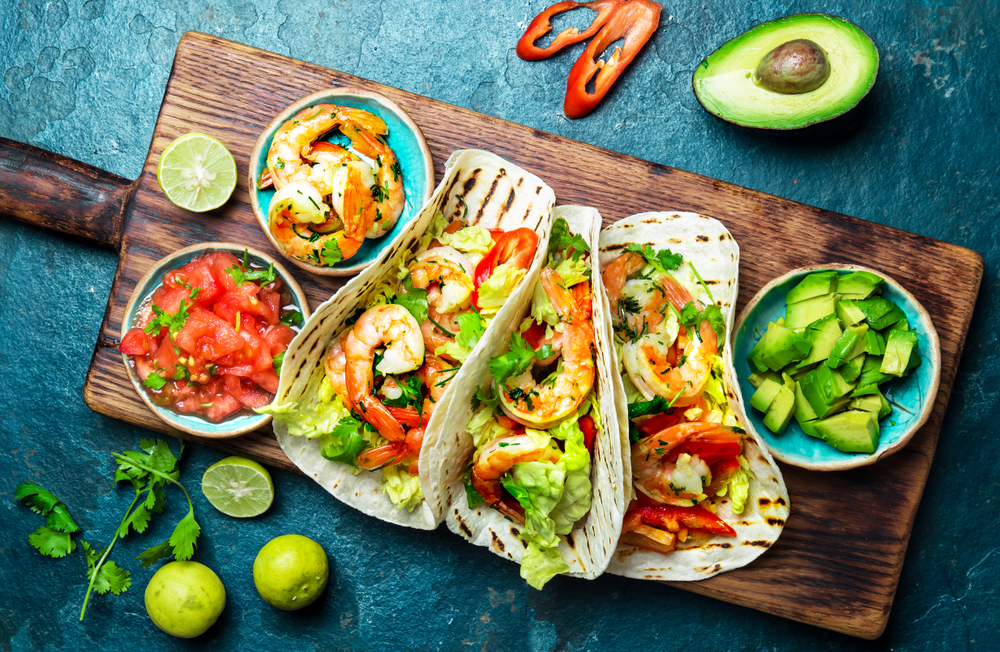 As you can see when it comes to seeing Orlando in 3 days there is so much to do. In this Orlando trip itinerary, we have tried to include a little bit of everything so hopefully, it will suit most people.
We hope this weekend guide to Orlando has helped you plan and come up with your own itinerary. If this is your first time in Orlando our advice is to take it easy, everything will take longer than you think and it can be very tiring, especially in the heat.
It's hard writing an Orlando vacation planner that suits everyone. The inclusion of an Orlando with kids itinerary will help the families. Our Orlando trip plan for those that want to see more of the great outdoors will ensure you can also have a much more relaxed Orlando experience.
Whatever your Orlando travel plan blends into we hope you have an amazing time and come back and let us know how it went.