Are you in the mood for Italian food in Orlando? We have you covered with our list of the best Italian Restaurants in Orlando you must try!
Whether you are in Orlando checking out the breweries, visiting one of the many museums like the Titanic Artifact Exhibit , or in town for one of the music festivals like Electric Daisy Carnival or taking a day-trip to or from Orlando you can stop in for lunch or dinner to one these delicious Italian restaurants in Orlando.
From neighborhood restaurants serving homemade pasta to upscale resort dining at Universal Studios and Disney to award winning Italian Steakhouses this list has it all! Cozy up with live music while you eat an amazing pasta dish or seafood inspired Italian dish transporting you to Italy!
Don't forget to check out some of the Best Places To Stay In Orlando when planning your visit!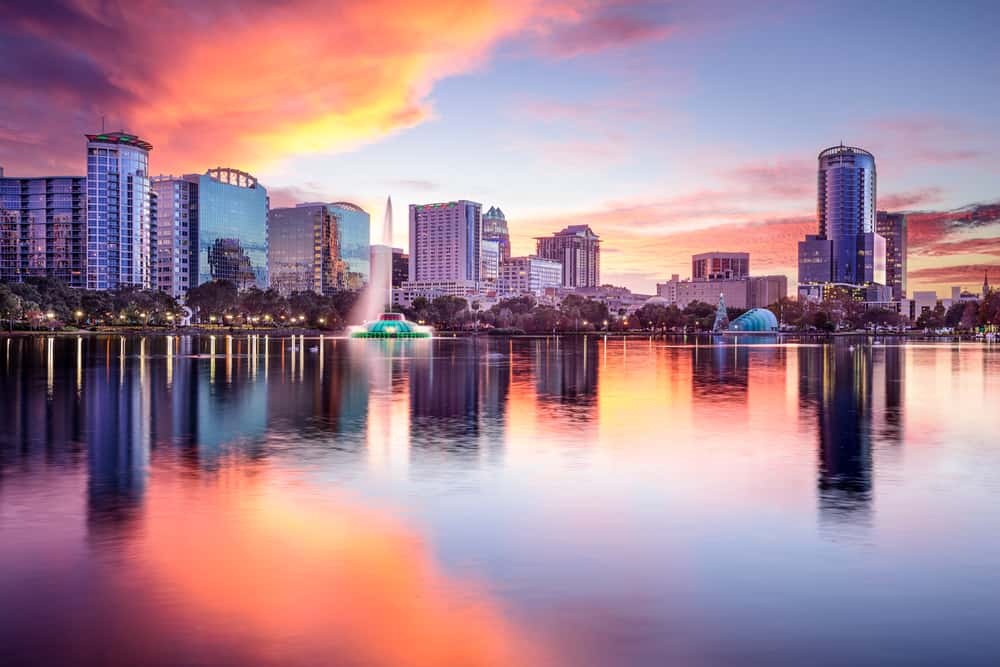 14 Best Italian Restaurants In Orlando You Must Try
Vivo Italian Kitchen
If you find yourself in Universal Orlando CityWalk, Vivo Italian restaurant is the best choice for Italian restaurants in Orlando! Orlando CityWalk is a great date night spot in Orlando! There is an expo open kitchen to view pizzas, bread and pasta being made by chef's.
Vivo Italian Kitchen uses heirloom family recipes and is open Thursday through Sunday 4pm to 10pm. The restaurant is two stories with open air covered patio seating on the second level!
The kitchen brings out delicious recipes like stuffed flatbread, beef carpaccio, calamari, antipasto and mussels marinara! If in the mood for pizza you can watch in the Expo kitchen as yours is being made in the wood oven!
Vivo's has some of best pasta in Orlando. All are made in house and you can watch while dining try the lasagna, chicken fettuccine Alfredo or a vegan sausage pasta, bolognese, cacio e pepe or lamb and sausage ragu!
If in the mood for homemade Italian favorites try the chicken or veal picatta, Marsala or bistecca all girglia!
Make sure to check out our list of the best vegan restaurants in Orlando!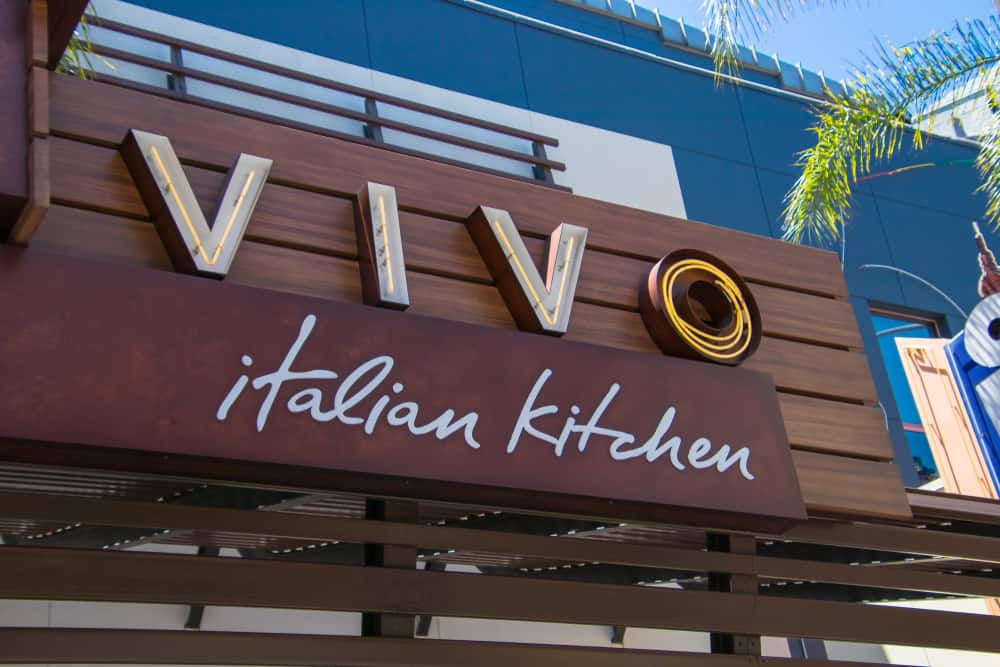 Italian House
Italian House is one of the Orlando Italian restaurants that has been serving the area since 1989! From Pizzas, Pastas, Subs and traditional Italian dishes this restaurant serves it all quickly, deliciously and at affordable prices!
From appetizers like toasted ravioli, fried calamari, bruschetta or meatball and marinara sauce! For Italian Houses delicious pizzas try the bianca white sauce pizza, eggplant pie, house combo pie or portabella mushroom pie! There is also the classic margarita and pepperoni!
If in the mood for pasta try the gnocchi, penne alla vodka, fettuccine carbonara or baked ziti or baked shells! There is penne Primavera with chicken, chicken or veal marsala, and shrimp scampi!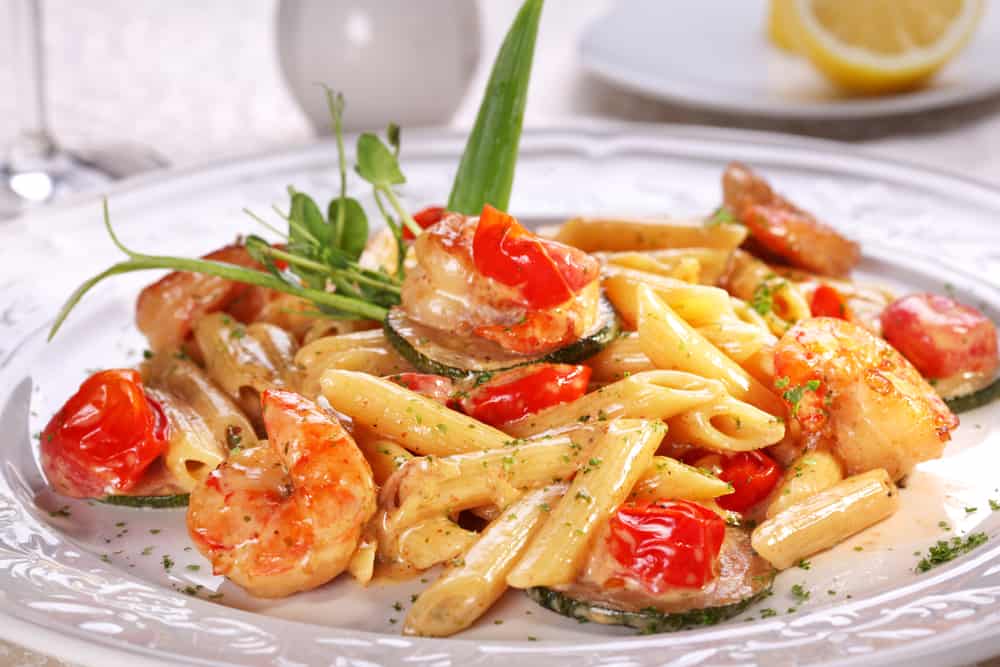 Delmonico's
Delmonico's Italian Steakhouse is known for their fun family friendly dining atmosphere! With a rich red dining room with Sinatra music playing transporting you back to the 1950's with the amazing smell of Italian food in the kitchen! This is the only location outside of New York.
Delmonico's uses only the freshest ingredients with each dish made to order! Try the 24 once Delmonico aged steak with a unique seasoning of over a hundred spices! Or one of the signature Italian dishes. You will be impressed at one of the best Italian restaurants in Orlando!
For Italian dishes try the portabella mushroom parmigiana, fettuccine Delmonico, chicken Sinatra, stuffed Italian hot peppers, calamari, pasta Fagioli soup or Linguine with clam sauce!
La Luce
La Luce is one of the Italian restaurants in Orlando located inside the Hilton Orlando Bonnet Creek resort. This is a great restaurant choice if golfing at Waldorf Astoria Bonnet Creek next door!
La Luce is a modern upscale Italian restaurant founded by Chef Donna Scala from Napa Valley Area and the menu focuses using the freshest ingredients to create homemade pasta, thin crust pizzas and Italian country dishes. Open Wednesday though Sunday from 6pm to 10pm.
There is a curated 3-course meal for $35 including an appetizer choice of three appetizers, four main courses, and three dessert options with a portion of the dinner going to feed Orlando.
The dinner menu begins with antipasti's like Fritto Mistro, Zuppa del Giorno or Olive Fritte and salads! For Pizza's there is a hot Italian, prosciutto de parma and margherita!
For starter dishes there is house risotto, Trecce con Polpette or pork and veal meatballs, and spicy shrimp Parpadelle. For main courses try the grilled Berkshire pork chop, seared salmon or Bistecca Tagilata!
Dessert choices include homemade butterscotch pudding, flourless chocolate cake, bostini trifle or house-made cookies and gelato!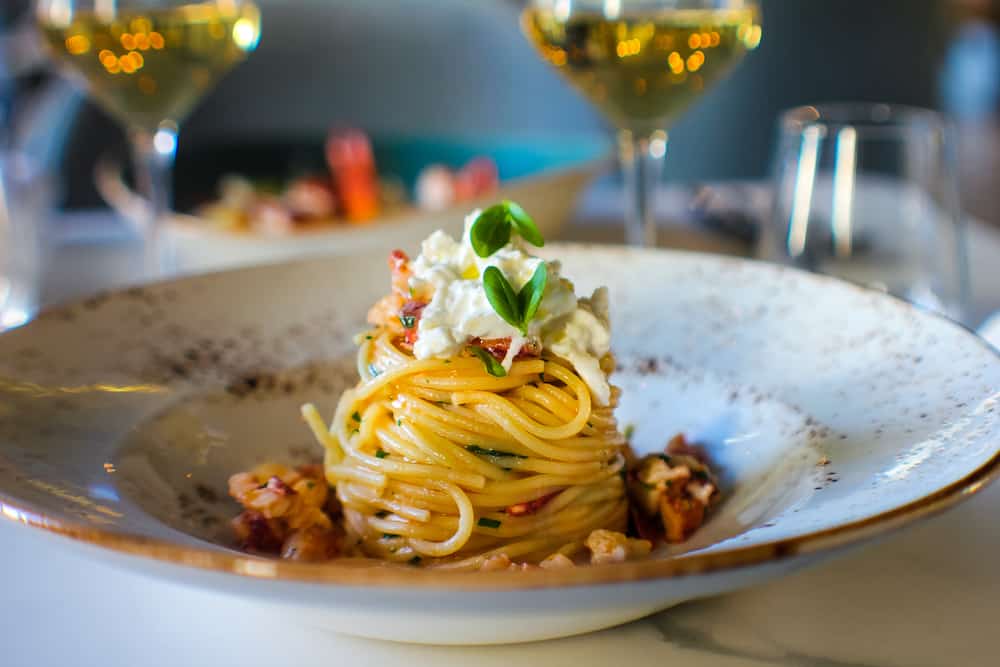 Chatham's Place
If looking for fine dining head to Chatham's Place one of the best Italian restaurants in Orlando that has been around for the past 20 years! Located off of Doctor Phillips on "Restaurant Row" Chef Tony Lopez uses ingredients from his own organic farm!
Live jazz piano music is performed by Mr. Bob Rose every night adding to the ambience of dining in the dark wood dining room and soft lighting!
Entrees include Florida Black Grouper, Rack of Lamb, Filet or Italian Combo of homemade filet bolognese lasagne with ricotta ravioli. You can add the sides to any of the dishes such as cauliflower gratin, steamed asparagus, spinach, or broccoli, mashed potatoes or pasta.
Save room for dessert like the dark chocolate mousse, pecan macadamia pie, creme brûlée or bananas foster!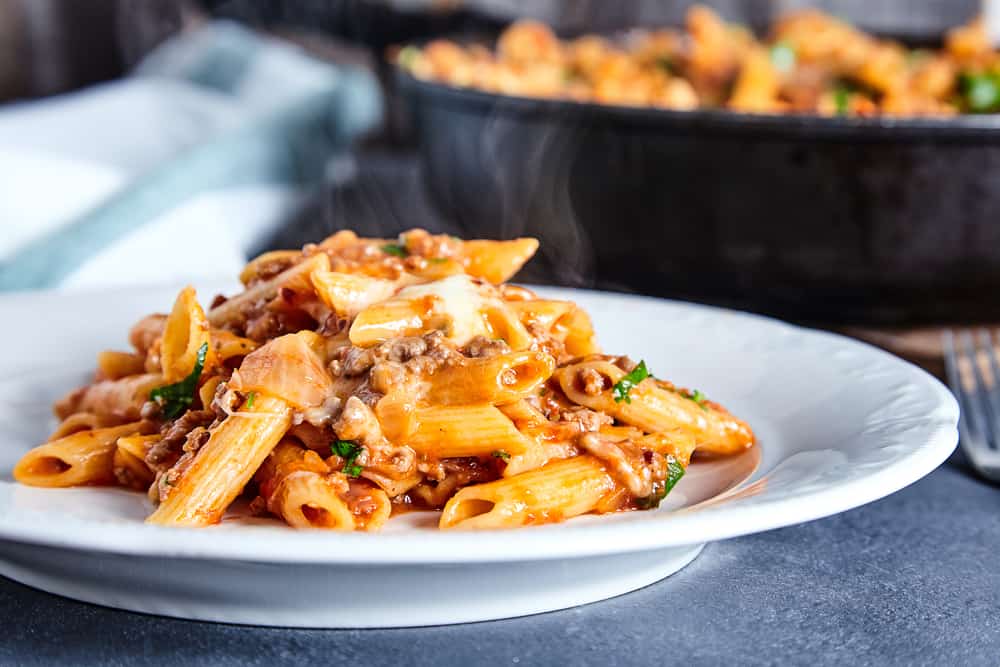 NYPD Pizza
NYPD Pizza serves New York Style Italian food in Orlando. This chain has several restaurants in Orlando, Winter Haven and the Villages and was opened in 1996! They host weekly specials like 2 for Tuesday where you buy one speciality pie you get one cheese free, or Kids eat free on Wednesday night!
The motto of NYPD Pizza is "better quality, bigger pizza and best value" in the Orlando Area. Known for the New York style pizza try the famous pies like cheese, bianca white pie or Sicilian!
They serve a vegan pizza called the Madison Square Garden, as well a Manhattan meat lovers, Brooklyn buffalo chicken or a stuffed Staten Island Pie. Try the Calzones, pastas with homemade sauces, subs, or boneless wings!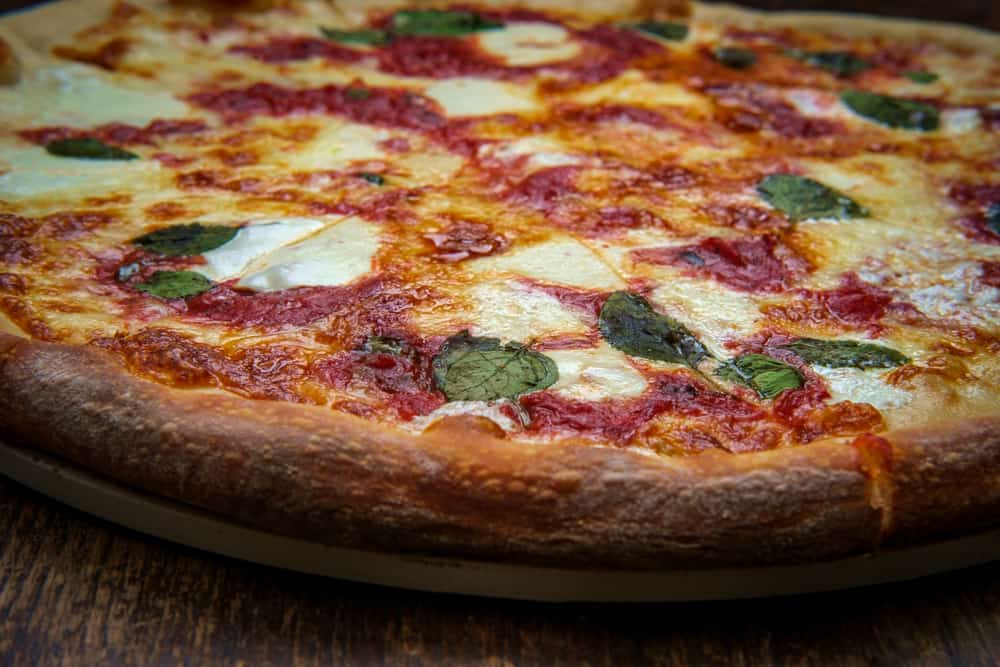 Vito's Chop House
Vito's Chop House has been voted as one of the 10 best steakhouse in the United States. Serving steaks as well as Italian food in Orlando this upscale restaurant also has a large wine list!
All steaks are USDA prime grain-fed hormone free beef that is aged and grilled over Florida citrus wood. The other favorites on the menu include Vito's homemade meatballs simmered in homemade sauce and covered with provolone and chicken parmigiana thinly pounded with san Marzano tomatoes!
This is one of the Italian Restaurants in Orlando that has a separate gluten free menu! All entrees are served with salads and garlic cheese bread!
Vito's Chop House tries to source local with seafood like the Florida Stone crab claws. If in the mood for an extravagant dinner order the seafood tower with colossal shrimp cocktail, Alaskan red king crab legs, Florida Stone Crab claws, and blue crab meat!
Try the Rigatoni Bolognese made with fresh pasta and house made sauce topped with Italian marscapone, Potato crusted Chilean Sea Bass, or Chateaubriand for 2 carved table-side!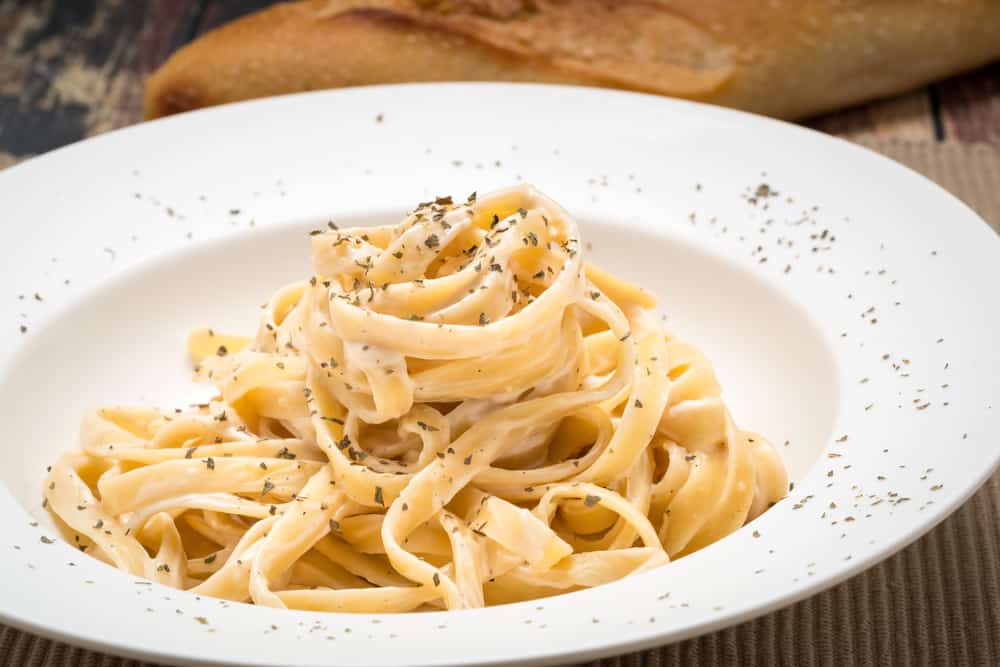 Antonio's Maitland
Antonio's Maitland is an Italian restaurant just north of Orlando, but is worth the short drive! A cafe and Italian market are located downstairs while the restaurant is located upstairs.
You can dine inside the retail space on wood fired pizza's, chicken, light bites, pasta and chef's specials! Don't forget to take a look around the market for gourmet items you can take home and create your own Italian feast. And visit the wine section for some delicious Italian imported wines.
Lunch is served until 5pm and dinner is served from 5 pm to close. Try the caprese buffalo, Antonio's house smoked salmon, burrata and prosciutto or bresaola cured beef.
Pasta dishes include lasagna chicken florentine, chicken tender pancetta, and a cheese ravioli. Main entrees like rosemary chicken, pork marsala and fresh catch of the day are on the menu. As well as Pizzas like rustica, quattro with mushrooms and artichokes or prosciutto and grilled pizza with gorgonzola and figs.
Make sure to leave room for homemade desserts like cannoli, bread pudding, chocolate mousse, limoncello and rhum cake!
Ravello Restaurant and Lounge
Ravello Restaurant and Lounge is one of the Orlando Italian restaurants located inside a resort. Located at the Four Season Resort in Orlando this beautiful restaurant has tall windows and a large outdoor terrace where Chef Fabrizio Schenardi's puts his take on traditional Italian dishes.
On Saturday mornings you can dine with the characters for breakfast like Goofy and his pals! Dinner is served Tuesday and Thursday through Sunday from 5:30 pm to 10 pm.
The diner menu features appetizers like Gmberi e Budino or Cape Canaveral shrimp with prosciutto, Cozze in Brodetto or mussels in garlic tomato sauce, calamari and focaccia bread. Or try one of the four pizzas for a table starter!
For pasta try the Tagliatelle Nere e Gameri or squid ink pasta with shrimp and a spicy sauce, the Veal Ravioli with ricotta and truffle. The mains range from Pan Seared Branzino to Grilled Lamb Chops, Local Snapper and Dry Aged Ribeye. It is also one of the best places for breakfast in Orlando!
Prato
Prato is located in nearby Winter Park about a 15 minute drive south! The restaurant is rustic and industrial with large windows to let in lots of light. A large outdoor patio and equally large community bar in the center of the restaurant to encourage a social atmosphere.
The menu changes daily and seasonally. Happy hour takes place Monday through Friday from 4pm to 6pm with $10 pizza, $5 appitizers and wine, $8 cocktails and $ 3 beers!
Dinner menu has some unique twists on classic Italian like pumpkin arancini, wood fired octopus and pretzel crusted calamari. For pizza there is the widowmaker with an egg on top or the fiorentina with spinach crema.
Or try the mustard spaghettini cacio e pepe, black pepper tagliatella, filet mignon marsala, or yellowtail snapper.
Mama Della's
Mama Della's is located in the Lowes Portofino Bay Hotel at Universal Studios. This is one of family friendly Italian restaurants in Orlando with musicians performing table-side and a fireplace that serves Tuscan inspired dishes and is decorated like the inside of an old Italian home.
There are plenty of gluten free and vegetarian menu items! Try the Antipasto della Mama with veggies, meats and cheese, the caprese salad, Burrata bruschetta or pan steamed mussels.
Some of the favorite main dishes include Chef Leo's homemade parsley gnocchi , homemade bucatini bolognese, Chianti braised short ribs, Filet mignon with truffle mashed potatoes or Mamas famous lasagna.
For dessert there is a citrus ricotta cheesecake, molton chocolate cake, Mama's Classic Gelato or Mama's sorbetto!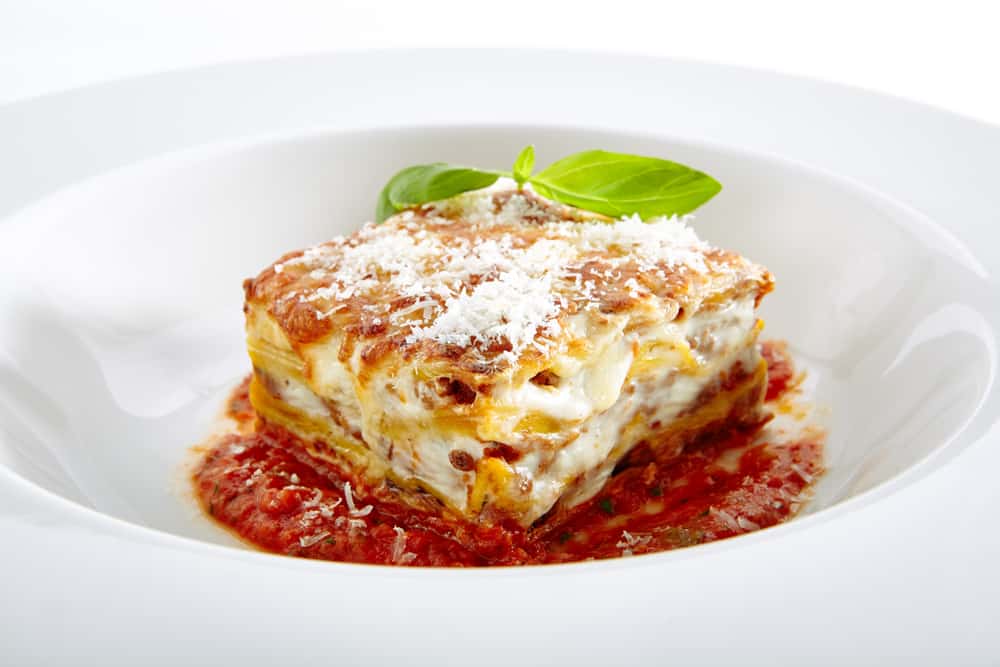 Brio Tuscan Grille
Brio Tuscan Grille is located at the Millenia mall and serves both a lunch and dinner menu. Open daily from 11 am to 9 pm.
Lunch menu brings Italian foods like shrimp and eggplant in a cream sauce, calamari, lobster ravioli and caprese salad as well as flatbread and soup!
Guest favorites include grilled salmon fresca with fresh roasted vegetables like asparagus and sweet potato, Mezza chicken Milanese or Chicken Limone or the Gorgonzola crusted beef marsala!
Dinner menu has the additions of a center cut filet, New Zealand Lamb chops and Salmon pasta.
Every weekday Brio has a daily family meal that feeds two people for $32 or five to six people for $60. Favorites include Pasta Brio with grilled chicken and mushrooms, shrimp diavolo or grilled chicken marsala served with large salad and bread!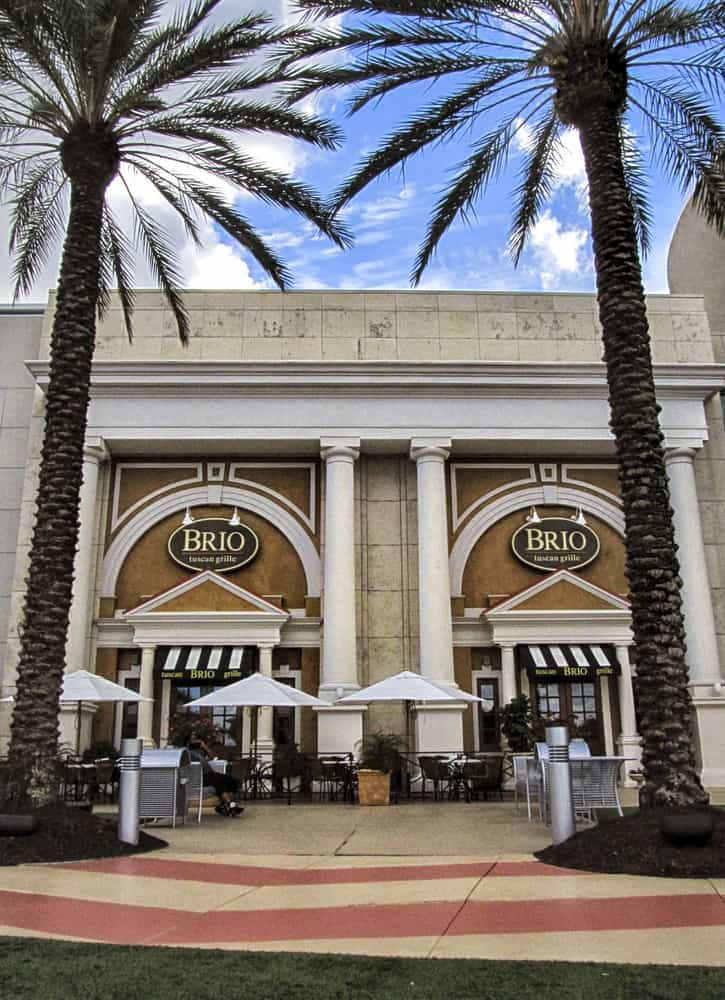 Adriatico Trattoria Italiana
Adriatico Trattoria Italiana is located in Orlando's College Park neighborhood. This is old world Italian restaurant serving the finest ingredients like seafood and vegetables alongside fresh made pasta by Chef Marco Cudazzo.
Try the diver scallops over sautéed spinach, classic Sunday meatballs, sautéed calamari or classic antipasto for two for an appetizer.
If in the mood for some of the best pasta in Orlando try the fettuccine carbonara made fresh, the tagilatella bolognese, tortellini filled with veal, spaghetti con vongole with little neck clams and cherry tomatoes.
For main courses you can try the Australian lamb chops, chicken marsala or zuppa di pesce with fresh seafood served in a homemade seafood broth.
Trevi Pasta
If you want the best pasta in Orlando head to Trevi Pasta Restaurant! Pasta is made fresh each night as are the sauces. The restaurant is small with a few table in a friendly neighborhood location and worth the wait! You can order everything on the menu to-go as well.
Try any of the pastas from thin cut fettuccine, medium cut tagliatelle, or thick cut pappardelle. Try the signature pesto gnocchi burrata, black pasta squid ink or fiocchetti cheese and pear. Or the fresh ravioli. No matter what you choose each homemade pasta is delicious!
Chose from sauces like simple olive oil, pesto, tomato and basil, four cheese white sauce, spicy marinara, pink sauce or garlic and olive oil! And add a side of meatballs!
Don't forget to grab home cannoli, limoncello cake, nutella cheesecake or any number of gelato flavors. If you want a fun family activity pick up a Do it yourself cannoli kit!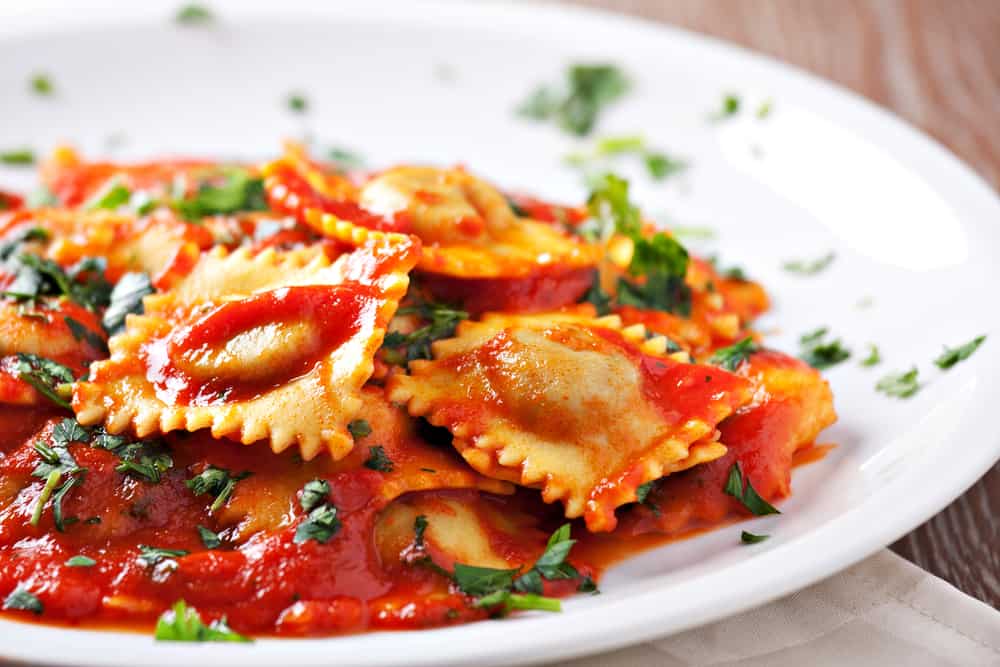 Did You Find This Post Helpful?
If so, we would love to keep in touch! We enjoy seeing photos and comments about your experiences in Florida! You can follow us on Instagram and we will repost your photos on our feed and comment too! Just tag us at @floridatrippers and hashtag #floridatrippers. We can't wait to see your travels!