Are you wondering where to eat in Orlando? We have you covered with our list of best restaurants in Orlando, FL!
From Korean BBQ to fantastic vegan options, you can find pretty much any kind of restaurant in Orlando. Thanks to its reputation as a theme park destination, Orlando has to cater to a bunch of different tastes with a wide variety of restaurants.
However, there are some places to eat in Orlando that really stand out! These delicious restaurants will have you coming back for more!
Also, if you're visiting Florida in September you should take advantage of Orlando's Magical Dining program! Each fall, some of the best Orlando restaurants will offer three-course meals, at an affordable prix-fixe, and $1 from each meal is given to local charities.
Be warned, this list of the best restaurants in Orlando, FL may get your stomach rumbling!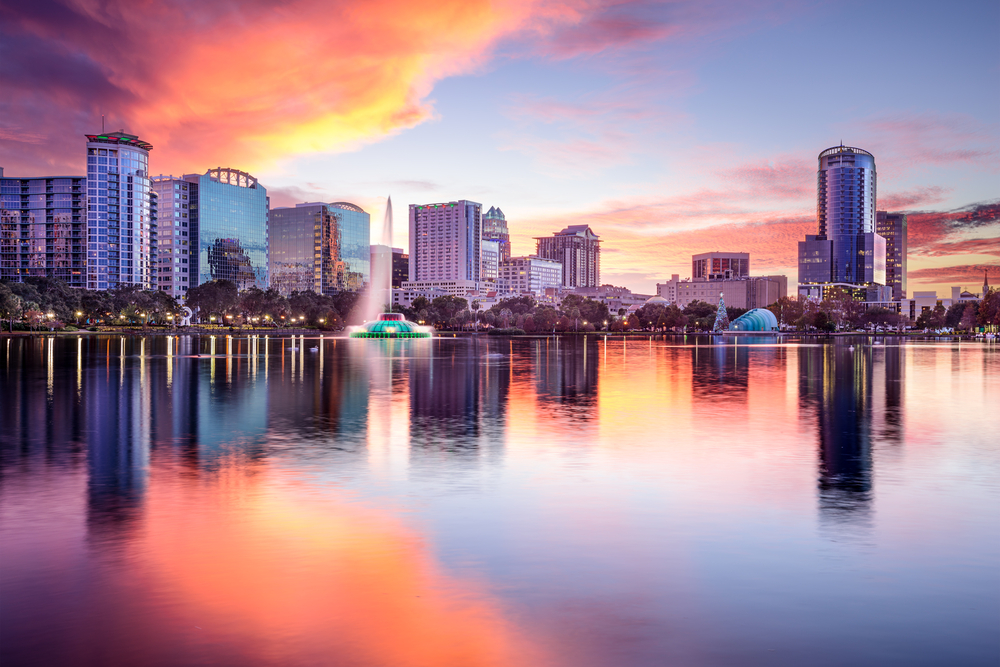 15 Best Restaurants in Orlando You Must Try
Maxine's On Shine
You better head to Maxine's On Shine ready to eat, because it is not a place for light bites. It's one of the best places to eat in Orlando when you need comfort food. With items like chicken & waffles and lobster ravioli, Maxine's will fill you up.
Maxine's On Shine also happens to be on our list of best restaurants in Orlando for brunch. Their "Rejuicination Brunch" is served from 10 am-3 pm, Friday through Sunday. Because it's so popular, there is a 90-minute limit per table.
For an inventive brunch, try the fried green tomatoes & crab cakes appetizer and then move on to a lobster omelet. Don't forget to try seasonal mimosas, such as tangerine or peach!
Make sure to add this to your Orlando Itinerary!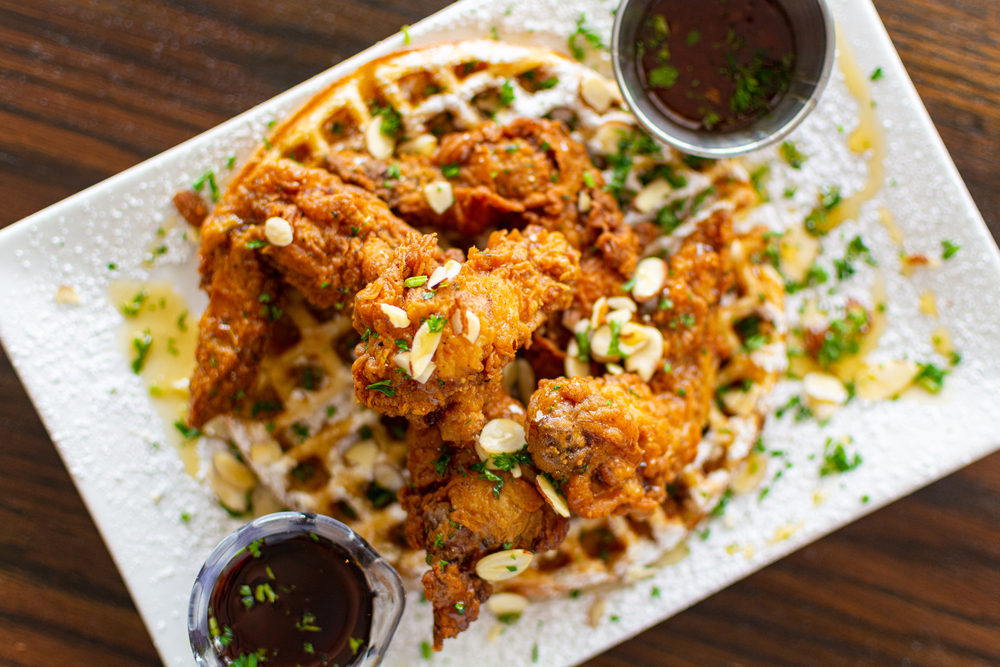 The Monroe
For some of the best lunch in Orlando, you should try The Monroe. It's got a chill vibe and the lunch menu is light and fresh.
The Monroe is located on the ground floor of Creative Village and is a great place to meet up with friends or coworkers. You can choose to hang out in the main dining room, bar, or backyard patio. Or you can just grab some caffeine from the daytime coffee bar. (The Monroe is one of the best restaurants in Orlando for a date since you can stay as long or little as you like!)
If you come to The Monroe for lunch, try the buttermilk fried chicken salad and share the white bean hummus with a friend. If you come for dinner, definitely try the pastrami corn dogs! After either meal, the "dream brownie" is an excellent dessert.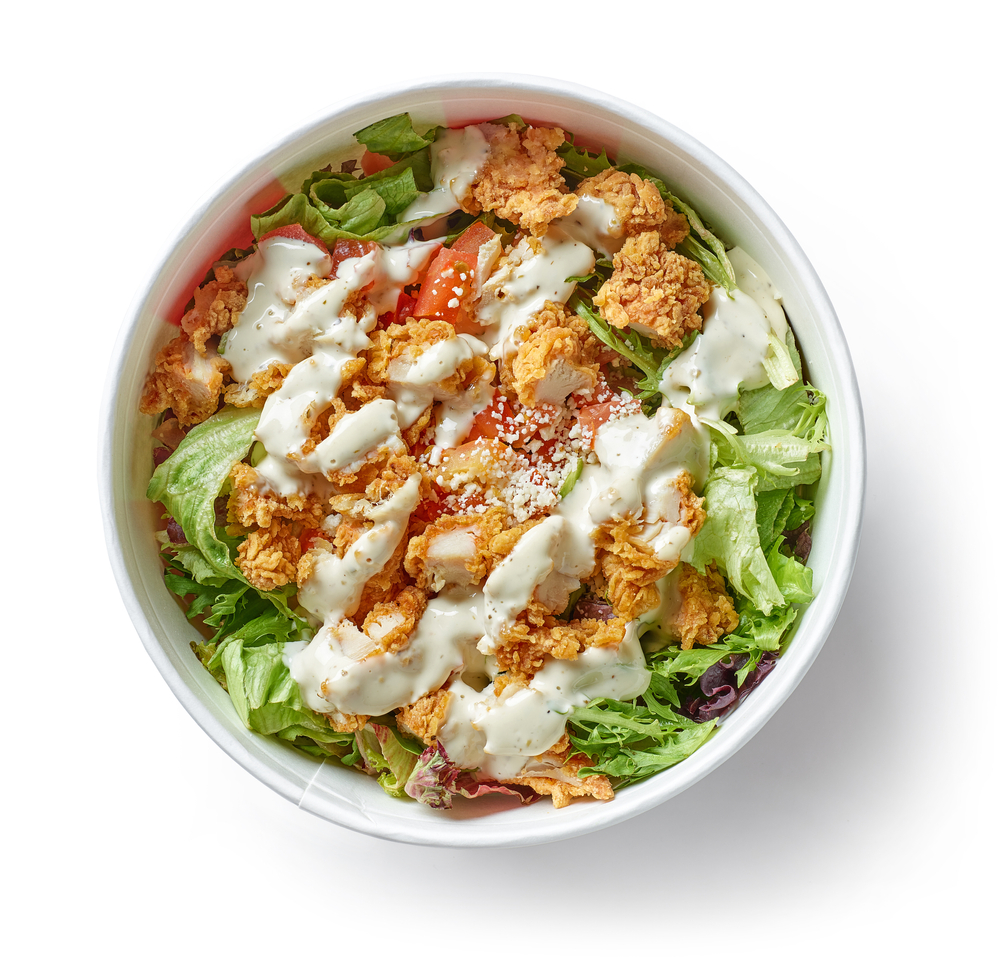 Kres Chophouse
One of the best restaurants in Orlando would have to be Kres Chophouse. This steakhouse is one of our favorite Downtown Orlando restaurants, where it has become a staple. Located in a historic 1930s building, Kres Chophouse is classic but has modern touches.
Kres Chophouse serves both steak and seafood with a Mediterranean twist. Their prime beef is cut to order and regional seafood is delivered daily. The star of the show is their take on Beef Wellington, called the Filet Wellington, served with mushroom duxelles, asparagus, and parmesan mash.
Even though Kres Chophouse specializes in meat dishes, they also have a creative (and delicious) vegan menu! Plant-based eaters can choose a starter, entree (like a tofu "salmon" filet), and dessert for a prix-fixe.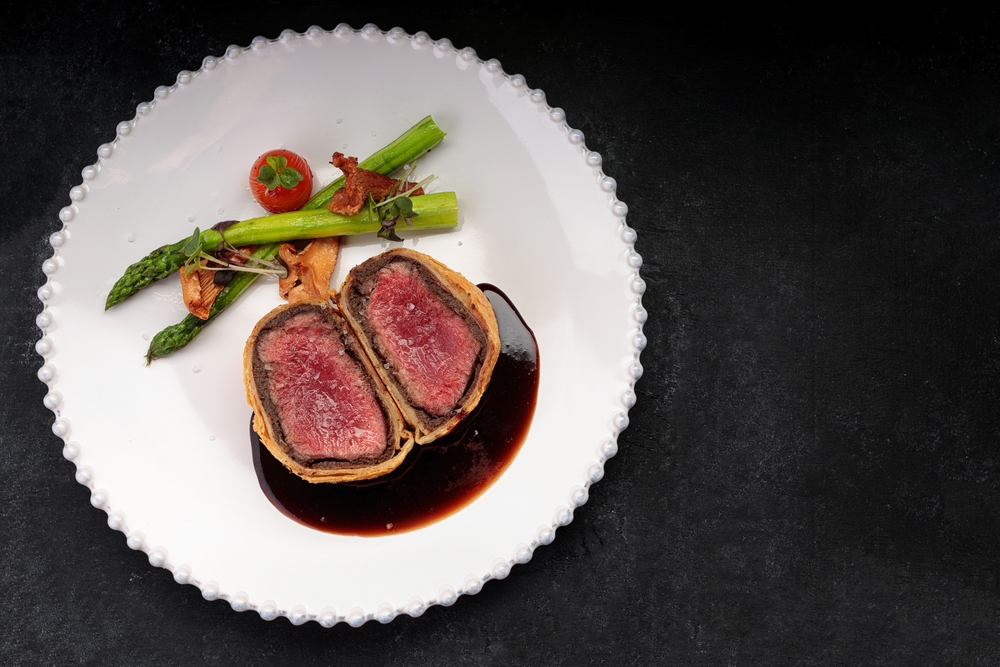 Twenty Pho Hour
Thanks to social media, Twenty Pho Hour has become one of the most popular restaurants in Orlando. Not only is the food delicious, but they are "America's First 2D Noodle Bar".
Twenty Pho Hour's interior is designed to look like it is hand-drawn. You'll feel like you're eating noodles inside a comic book. Everything is black and white…except for the food!
Menu highlights at Twenty Pho Hour include spicy pork dumplings and steaming bowls of Pho, of course. Whether you go for veggie, chicken, seafood, or oxtail, all Pho bowls come with rice noodles in a bowl with their respective broth.
Twenty Pho Hour is one of the best restaurants in Orlando, FL if you're going to be out late. While they aren't actually open 24 hours, Thursday-Saturday they are open into the wee hours of the morning.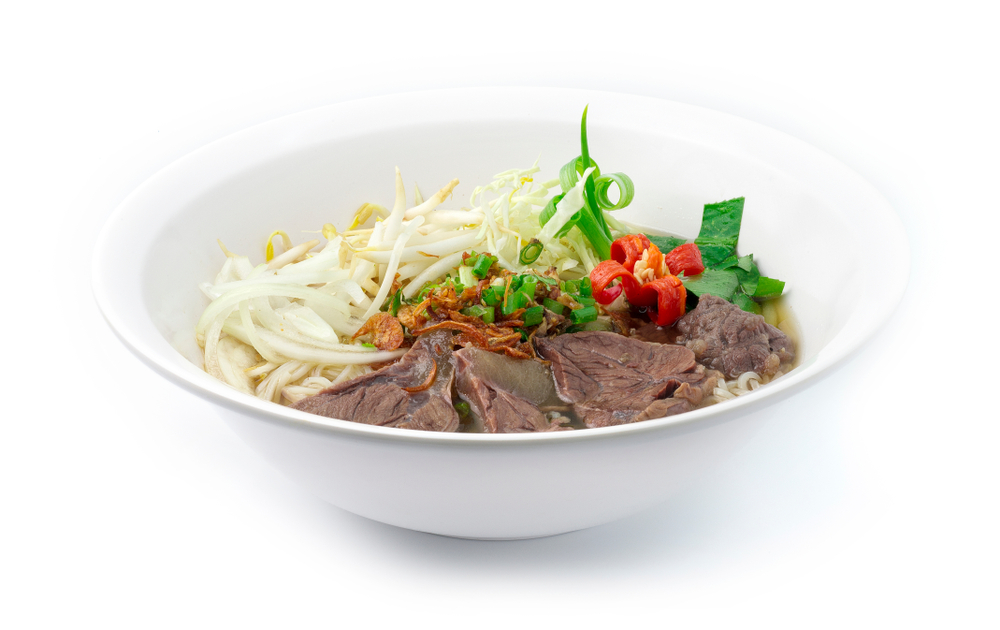 Se7en Bites
If you're looking for the best restaurants in Orlando for breakfast, you have to try Se7en Bites! This bakery is one of the best local Orlando restaurants, serving up Southern classics "with a modern twist". Se7en Bites was even featured in an episode of Diners, Drive-Ins, and Dives with Guy Fieri!
Everyone loves the classics, like chicken and waffles and Se7en Benedict, which is an over-medium egg, fried green tomato, and bacon, topped with peppercorn hollandaise all served on a buttermilk biscuit. Or if you have a sweet tooth, try one of the items featured on tv: the Vanilla Bean Bourbon Bacon Nightime SkyPie!
Breakfast is served all day at Se7en Bites, and you can order to eat in or to go. However, since things are baked fresh, items like the SkyPie are only available until the day's supply runs out!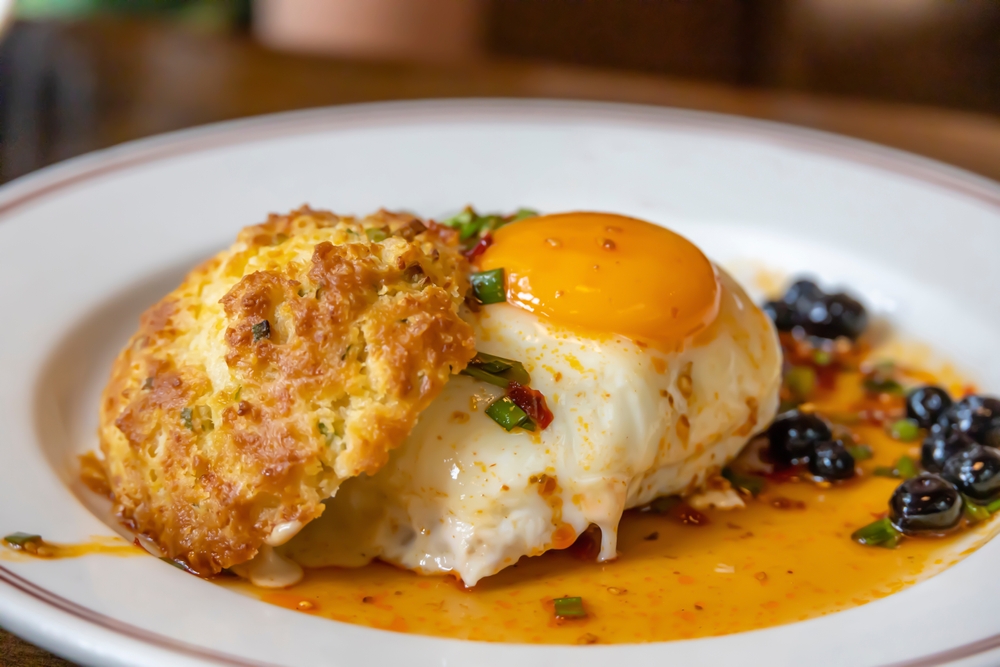 Leguminati
One of our favorite vegan restaurants in Orlando would have to be Leguminati. What started as a food truck is now an airy, counter-service eatery inside the Hourglass Social House, and it's one of the best restaurants in Orlando for vegans. If you're a plant-based eater, it can be a little tricky deciding what to eat in Orlando, but Leguminati makes it easy!
Leguminati is known for their crunch wraps, of which they have many different varieties. Some of the most beloved though are the "Chick'n Bacun Ranch", featuring vegan chicken and rice paper bacon, and the "Cali Crunch", with a house-made vegan ranch tostada and guacamole.
Pair your crunch wrap with some local craft beers, which Leguminati has on tap!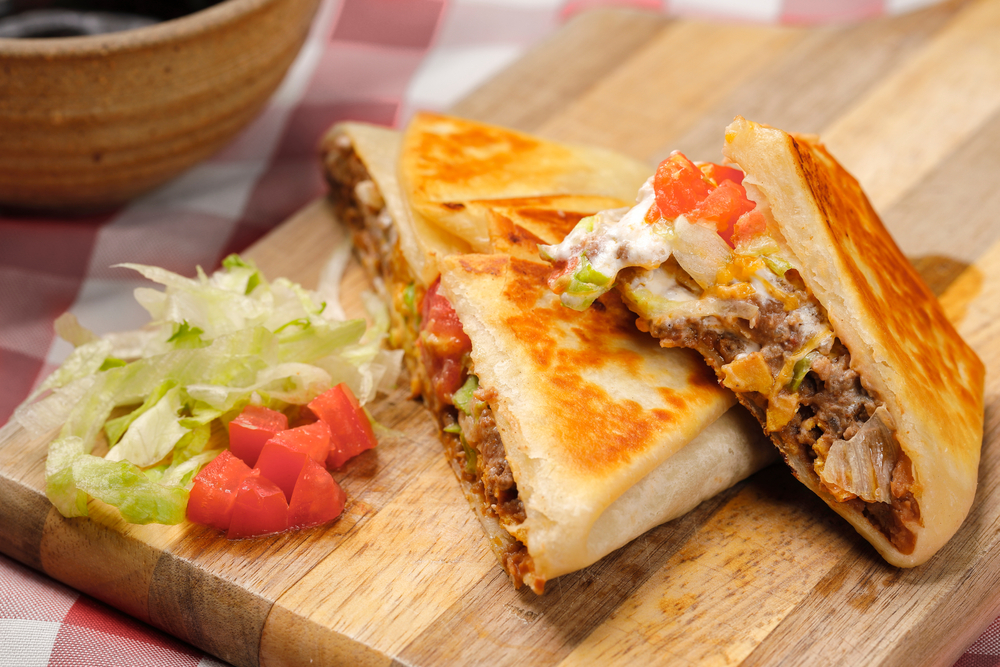 Kabooki Sushi
If you are looking for the best restaurants in Orlando for sushi, head to Kabooki Sushi on East Colonial Drive or Sand Lake. With a chic and modern atmosphere, Kabooki Sushi serves creative takes on traditional Asian dishes.
At Kabooki Sushi, you can try anything from the usual spicy tuna rolls to the Louis Vitton (LV) roll, which includes lump crab, tempura flakes, asparagus, and orange chili sauce, and is topped with torched wagyu. Or try the ghost roll, made with tempera eel and torched salmon.
There are many delicious dishes beyond sushi though. Folks love the maguro truffle dish, made with tuna, rice crackers, shiitake crema, and balsamic truffle soy. For dessert, make sure to try the chocolate lava cake!
Kabooki Sushi is one of the restaurants that participate in Orlando's Magical Dining program, mentioned earlier.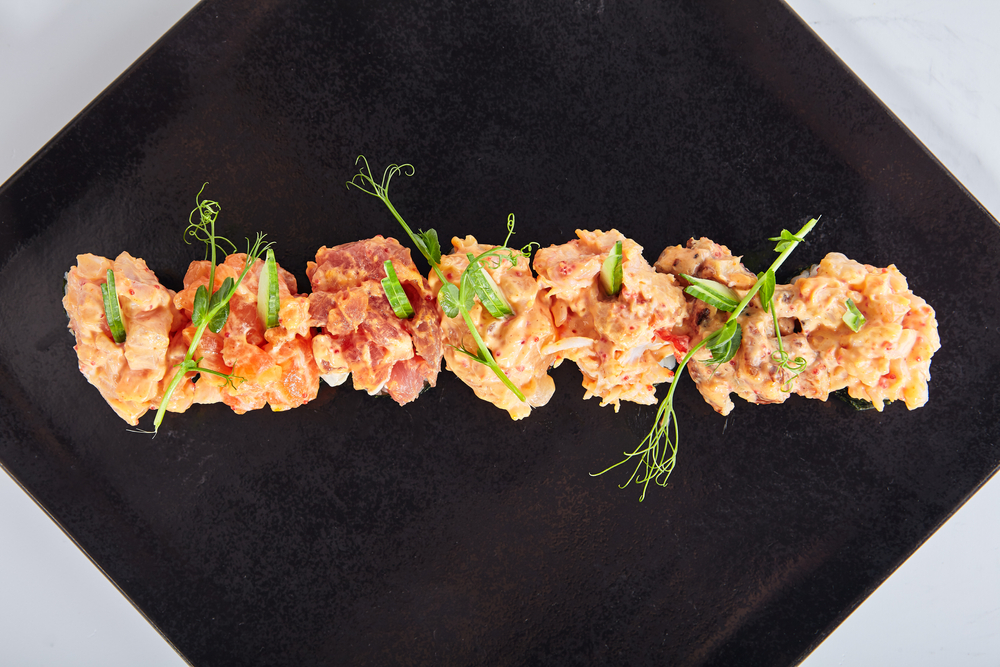 Reyes Mezcaleria
For some of the best dining in Orlando, you can't go wrong with Mexican food and craft cocktails. At Reyes Mezcaleria, the executive chef serves Mexican-inspired dishes that pair particularly well with said craft cocktails! Plus they have an extensive list of agave spirits.
Order some chips and guacamole to start, and then for entrees try the fresh citrus snapper ceviche or the shrimp tacos. If you aren't into fish, you might enjoy the Duck Enchiladas De Michoacán or the Mojo chicken tacos.
Reyes Mezcaleria is also another of the best restaurants in Orlando for brunch, with items like Tres Leches French Toast and smoked salmon toast.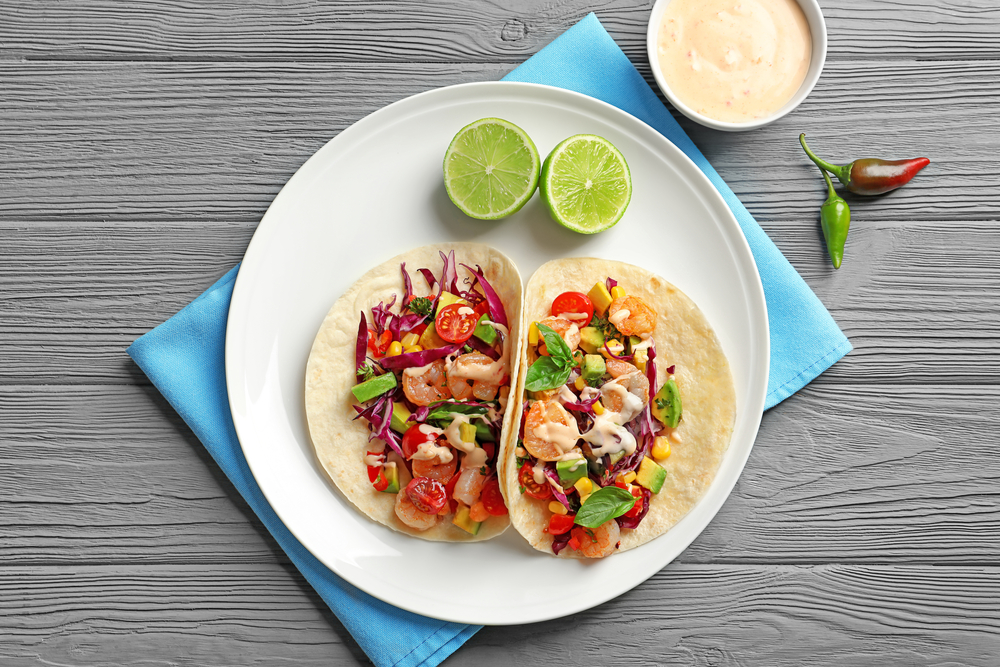 Gordon Ramsay Fish & Chips
If you're looking for a quick place to eat in Orlando, Gordon Ramsay Fish & Chips is a fun place to grab a bite. Located in Icon Park, this fish & chips shop is, of course, owned by British Michelin Star chef and restauranteur, Gordon Ramsay.
Choose from a variety of fried foods to top your fries (chips). You could go traditional, with crispy cod, or switch things up with the lobster and shrimp combo. Each box of fish & chips comes with a choice of two sauces, like tartar, sriracha aïoli, or cocktail sauce.
For a sweet treat, order one of the Biscoff shake topped with whipped cream!
Gordon Ramsay Fish & Chips did so well as one of the best restaurants in Orlando that he has since opened a location in NYC.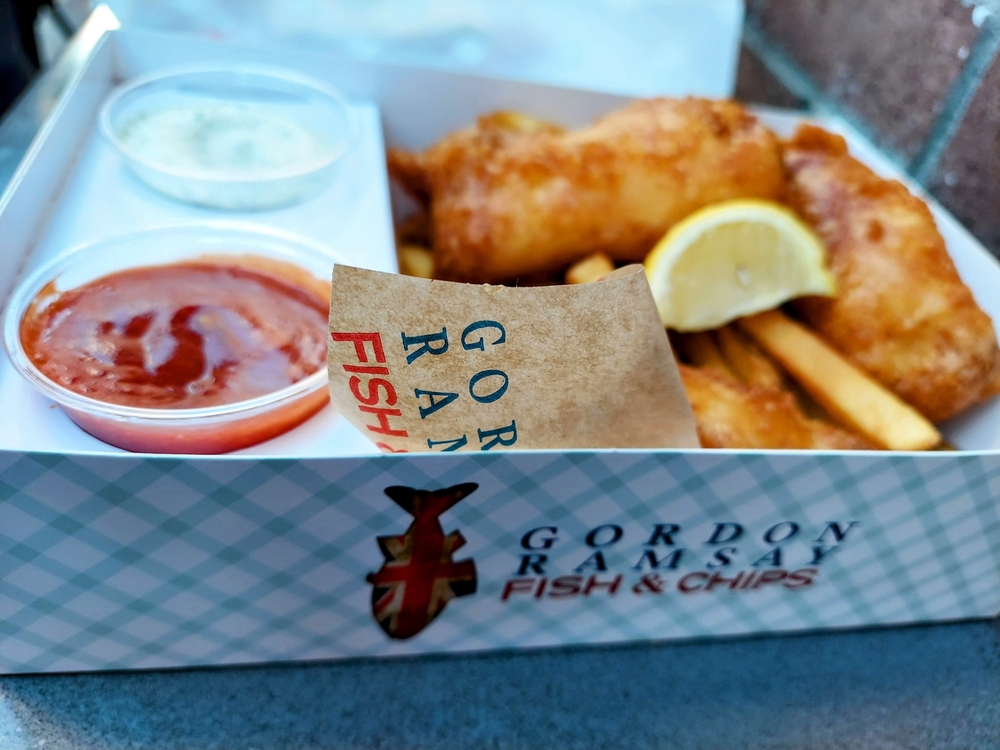 Turci Pasta
Italian food is always a great option for dinner in Orlando, as there are plenty of delicious spots. However, one of our favorite Italian restaurants in Orlando is Turci Pasta (formerly Trevi Pasta Restaurant).
If you're visiting any of the parks in Orlando, you've probably put a lot of steps in! What better way to reward yourself than with fresh pasta at one of the best restaurants in Orlando? At Turci Pasta, pasta is fresh and handmade.
Try the fresh fettuccine with meatballs in a tomato basil sauce, or the pear and cheese ravioli with poached pear in wine. Or for something different, try the squid ink pasta served with shrimp.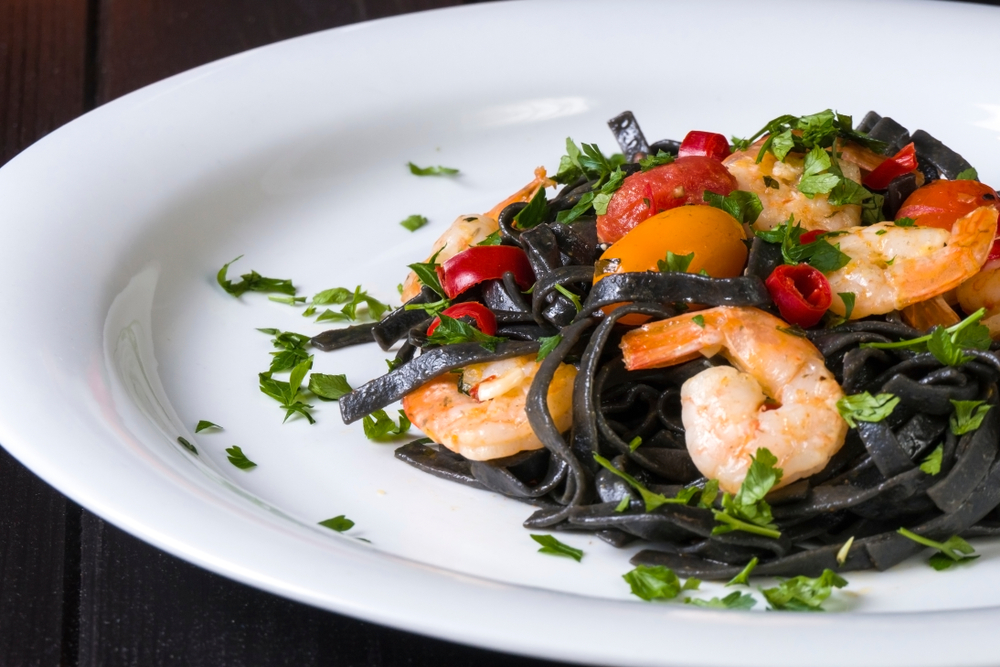 Bull & Bear
For a night of fine dining in Orlando, you will want to check out Bull & Bear. Located within the Waldorf Astoria, Bull & Bear has become popular amongst hotel guests and locals alike and is one of the best restaurants in Orlando.
Bull & Bear is modeled after the restaurant of the same name in NYC. You can expect the same delicious meals and impeccable, white-glove service.
For your first course, try the lobster bisque or the pan-seared foie gras. Then for your main, if you are on a date (and both eat meat), you can share the "Tomahawk for Two" steak dish. For dessert, the creme brulee is a popular choice, and for good reason!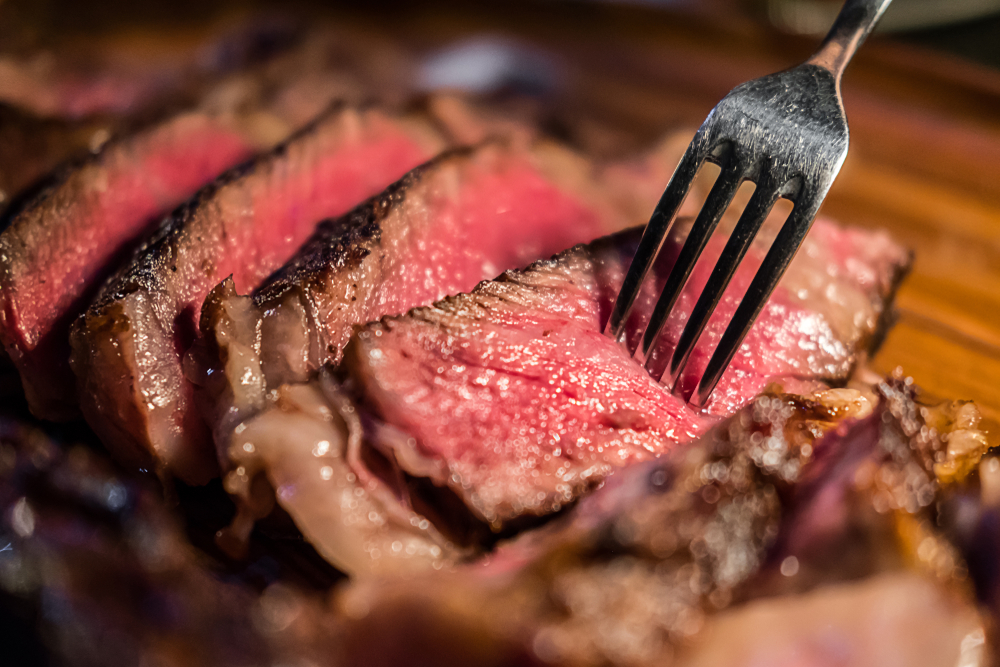 Shin Jung Korean Restaurant
If you enjoy Korean BBQ, one of the best restaurants in Orlando for you to try is Shin Jung Korean Restaurant. For 30 years now, Shin Jung has been serving delicious Korean cuisine in Central Florida.
One of the most fun parts of Korean BBQ is being able to cook it yourself! The meats provided are seasoned and marinated nicely, so it is ready for you to toss on the tabletop grill. (Although if you'd rather, the staff will cook things for you.)
Delicious sides include dumplings, spring rolls, and pajun, which are scallion and onion egg-based pancakes that you can flavor with seafood or kimchi.
Since it is some of the only Korean BBQ in Orlando, Shin Jung can get busy, so make a reservation if you can.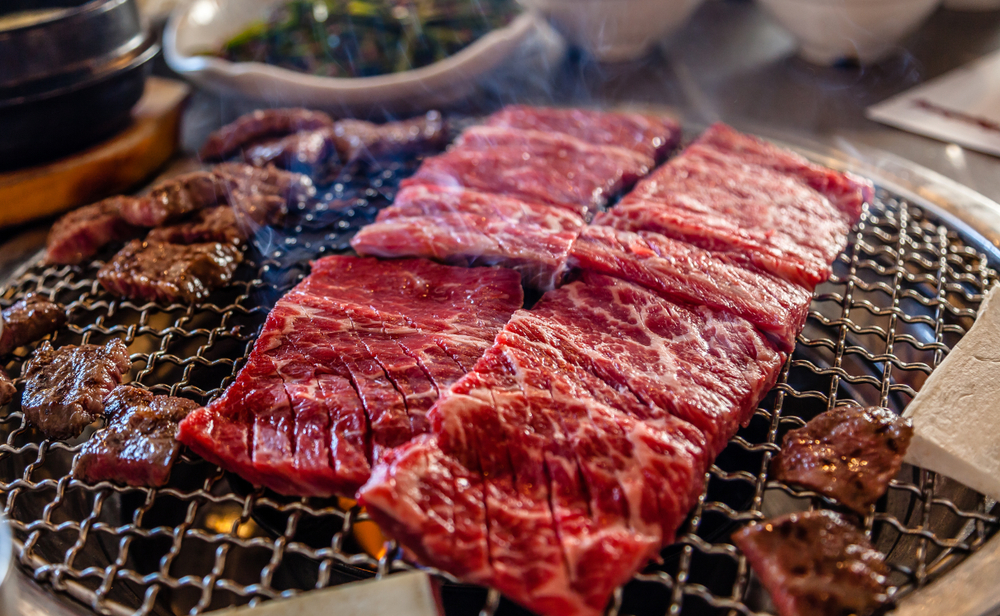 The Boathouse
If you're looking for the best seafood in Orlando, you should head to Disney Springs. In fact, Disney Springs is has some of the best restaurants in Orlando. Seafood might not be what comes to mind when you think of the best food in Orlando (since it's not on the ocean), yet The Boathouse does not disappoint.
Dig in to some oysters on half-shells, Hoisin chili calamari, or firecracker shrimp served with sriracha mayo. For a main dish, try the Gulf of Mexico Red Grouper, which comes with roasted sweet potatoes, onions, and arugula.
At The Boathouse you can sit back and enjoy the waterfront dining, which overlooks the Disney Springs boat launch. You can even take a ride in an amphicar, which transforms from a car into a boat!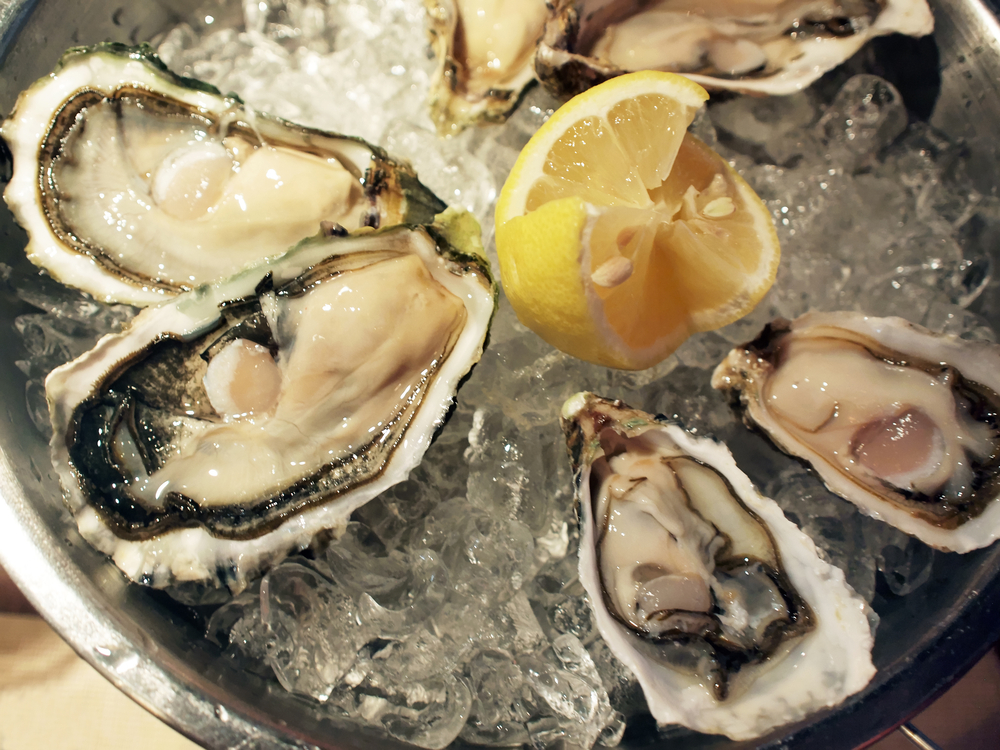 Fogo de Chão
For a decent Brazilian steakhouse in Orlando, make your way to Fogo de Chão. They may be a chain, but Fogo de Chão provides consistently delicious meals around the country, and they are known for their quality service.
At Fogo de Chão, they continue the tradition of churrasco, which is the roasting of quality cuts of meat over an open flame. The result is flavorful and juicy pieces! Popular meat options are usually lamb chops and filet mignon.
The price of your churrasco meal also includes a well-stocked salad bar and the Feijoada Bar, which involves black beans and rice.
Fogo de Chão Orlando has an expansive dining room plus an outdoor patio. It's a popular spot for date nights or special occasions!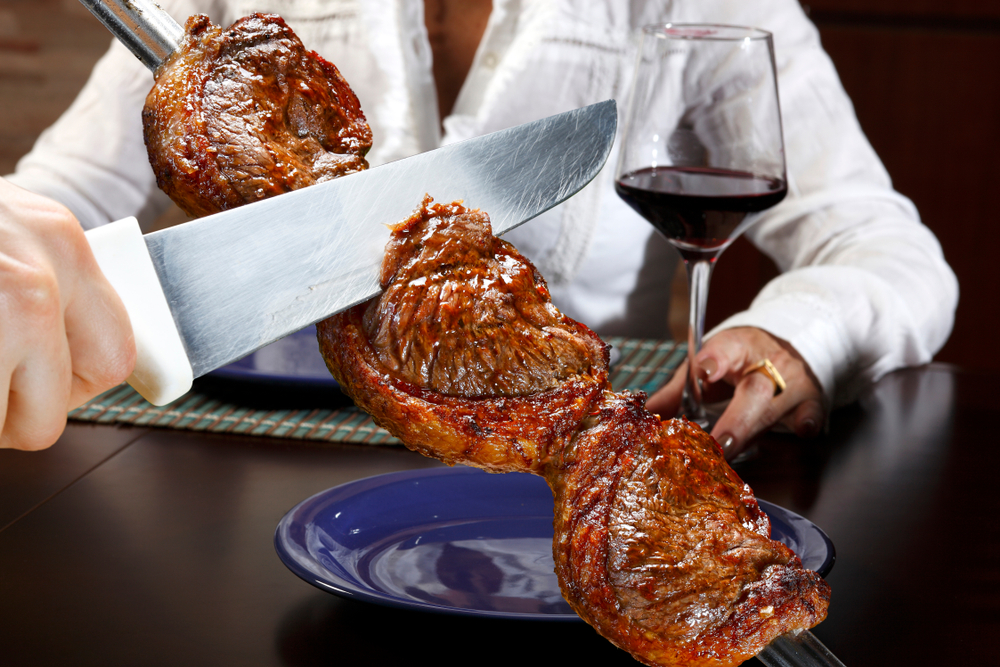 The Ravenous Pig
While there are many good restaurants in Orlando itself, there are also some awesome places just outside of town. If you're staying outside of Orlando, there are some great restaurants in Winter Park to try, such as The Ravenous Pig.
This gastropub is part restaurant, part general store, and part brewery. If there's a wait (and there might be because The Ravenous Pig is a popular spot), kill some time drinking craft beers in the beer garden.
Once you are seated start with a charcuterie platter, and then try the steak frites or the pork belly with watermelon. Grab a side of fried brussels sprouts in a bourbon glaze as well. Since they specialize in farm-to-table meals, the menu at The Ravenous Pig changes according to what is in season.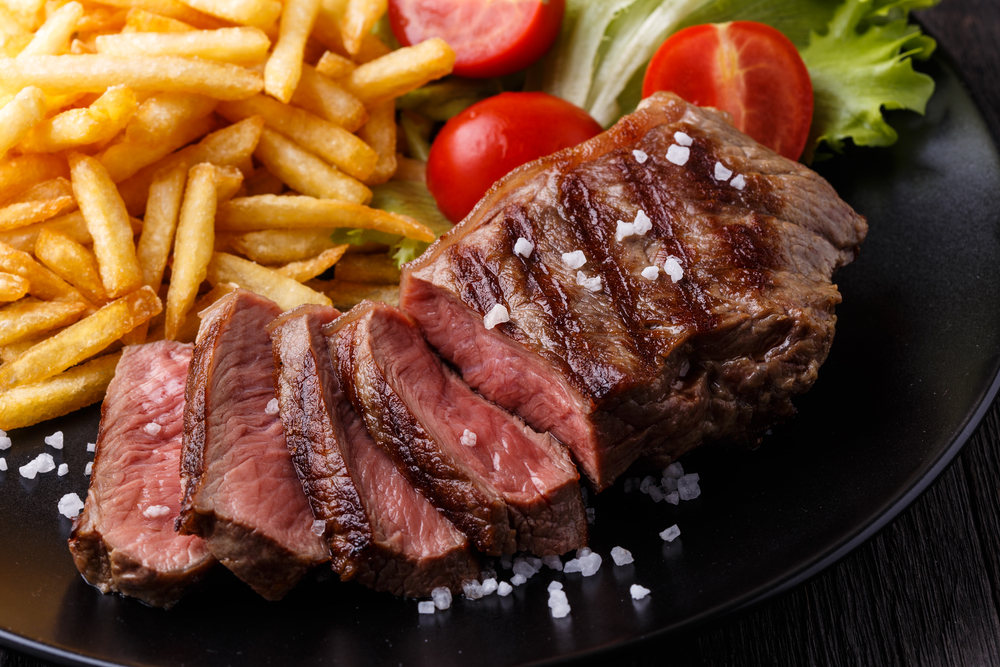 While this list only covers 15 places with the best Orlando food, there are many awesome restaurants to choose from. We hope this list helps you find some new favorites among the best restaurants in Orlando!