Are you looking for something delicious to bite into at the restaurants in Boca Raton? We have you covered on all the best restaurants in Boca Raton offered, so your taste buds don't have to miss out.
Whether you are going on a fun getaway trip with your girlfriends, in town for work, or seeing family, escape to Southeastern Florida's paradise city, Boca Raton. Known for its expansive green gulf courses, beautiful Atlantic beaches, and incredible parks throughout the city. It's a land of fine hotels, art, and world-class shopping. It's no wonder that you can also find outrageously yummy food in the heart of the city.
Finding the good local spots are hard when you're a newcomer. That's why we have found all the best restaurants in Boca Raton you must try.
On our flavor-packed list, you'll discover which ingenious pizza you should sink your teeth into. You will find great lunch spots with juicy burgers that are piled so high you won't know where to begin. Discover lobster so big that it has to be served via Radio flyer wagon, or bite into a masterfully crafted sushi roll. Drink from the best wine lists and cut into a tender piece of certified angus beef from one of our favorite of Boca Raton fine dining establishments.
Whatever the occasion, your taste buds will thank you for trying the great food In Boca. So get in the car, pull out the map, and make your next destination somewhere delicious!
15 Best Restaurants in Boca Raton You Must Try
Tucci's Pizza
For a pizza restaurant in Boca Raton that will wow your taste buds, go to Tucci's Pizza. The difference in Tucci's Pizza is their real passion for flavorful pizza pies and a wood fire grill. True Italian roots are the heart of the inspiration behind every cheesy bite, which is why our taste buds give this place the seal of approval.
At Tucci's Pizza restaurants in Boca Raton, there are no frills. It's a small cozy restaurant with an open kitchen that sends the smell of the freshly kneaded dough right to your table. Watch your pizza bake from the wood fired oven right before your eyes.
See the years of passion and dedicated service from the Tucci's staff, many of whom have been serving Tucci's pizza since the first oven flame was lit!
Craft you own pizza from a list of fresh toppings, or try a one-of-a-kind creation from the "Pizza Their Way" pie menu. As two of the most popular items on the menu, you'll see why the Tony G and spicy bbq wings cannot go unordered. The Tony G has flavorfully seasoned Italian meatballs, fluffy and light ricotta cheese, and sweet caramelized onions. The wings will blow you away with their lightly crispy wings coated in bbq glaze. Order a Funky Buddha, a Floridian-made Hefeweizen to go with it, or choose something from their selection of craft beers.
You can find Tucci's Pizza located at 50 NE 1st Ave in Boca Raton.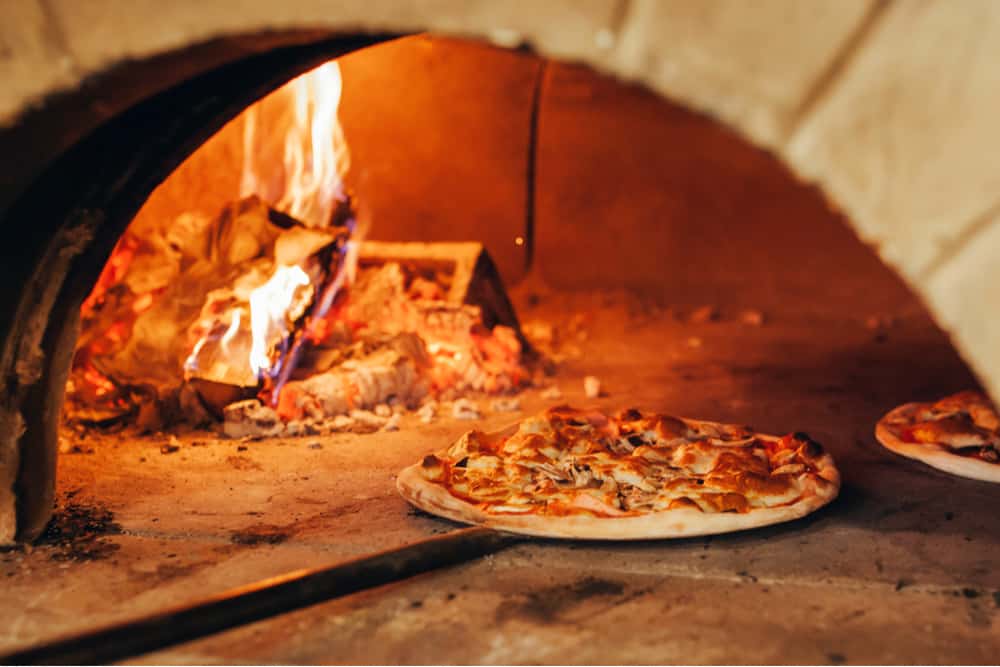 City Fish Market
If you are looking for relaxing waterfront dinning at one of the best restaurants in Boca Raton, plug in the coordinates to find yourself at City Fish Market. This casual yet luxurious spot is an oasis for a well prepared seafood meal with a beautiful scenic view overlooking a pristine lake.
You'll feel at ease in the friendly and comfortable, neighborhood ambiance. Nightly live music makes us want to come here again and again. City Fish Market is the perfect restaurant in Boca Raton for celebrating any occasion.
To begin your meal, try the sweet Spicy Poloma. This signature cocktail will wow you with the spicy El Jimador Tequila perfectly balanced with East Imperial Grapefruit Soda, Jalapeño Simple Syrup and a smidge of Himalayan Pink Salt. Dive into the rich buttery herb sauce baked into the lightly breaded Bluepoint Oysters Rockefeller, as it pairs amazingly well with this cocktail.
For dinner, try the Maryland Jumbo lump crab cakes which are a hefty quarter pound each! Served with Scallion Whipped Potato, Thin Green Beans, Mustard Buerre Blanc, the crab cakes will make you melt with every savory bite.
A variety of fish options make this place a great choice for picky eaters. Choose from local catches like Atlantic mahi-Mahi, and swordfish, or try a wild caught halibut fish for dinner!
City Fish Market can be found in Boca Raton at 7940 Glades Road.
Bluefin Sushi
If you have been dreaming about the best places to eat in Boca Raton that serves out-of-this-world sushi, look no further than Bluefin Sushi. Here, only the finest in Thai cuisine and Japanese sushi is served. Pleasing taste buds in Boca has been Bluefin's thing for over 14 years. That's why they have earned a spot as one of the best restaurants in Boca Raton for quality sushi and authentic Thai.
Made from scratch, the heart and love from this kitchen is tasted in every bite. Expert chefs share their skill and craft by creating a menu that is sure to satisfy any pallet.
The lobster bomb is a staple on this menu and should be tried by everyone who enters the door. It is big enough to share, but you won't want to. Instead, with one scrumptious bite you'll be dreaming about this specialty until you have it again. Is deliciousness a curse? We don't think so.
Perfect for any date night, casual lunch, or workplace meeting space, Bluefin has an easy going ambiance. Wood accents throughout the restaurant are a great contrast to the flowing drapes and beautiful large windows. Filled with soft light and smiling staff, this place is brought to life.
Discover the difference at this restaurant in Boca Raton on 861 Northwest 51st Street.
Lemongrass Asian Bistro
For delectable Asian cuisine with beautiful presentation, book a reservation at Lemongrass Asian Bistro. As one of the best Boca restaurants for memorable flavors and innovative Asian cuisine, you will not want to miss this amazing spot.
The ambiance of Lemongrass Asian Bistro is relaxing yet energizing. Just like the quality fresh food they serve, the atmosphere created here is one that fills you with a calm energy while renewing your spirits. The clean, white decor and sleek modern interior design adds to the relaxation vibes that exude from this delectable restaurants in Boca Raton.
Try the wok charred edamame that are seasoned with garlic salt. Move on to the Salmon Poke Bowl for something light and yummy or the Duck Curry for some powerfully rich flavors.
Lemongrass serves one of a kind desserts that you wont find at other restaurants in Boca Raton. Discover the Matcha Tiramisu and the Thai Tea Custard Chiffon Cake, both of which are so good you will want two!
Lemongrass is located on 101 Plaza Real South.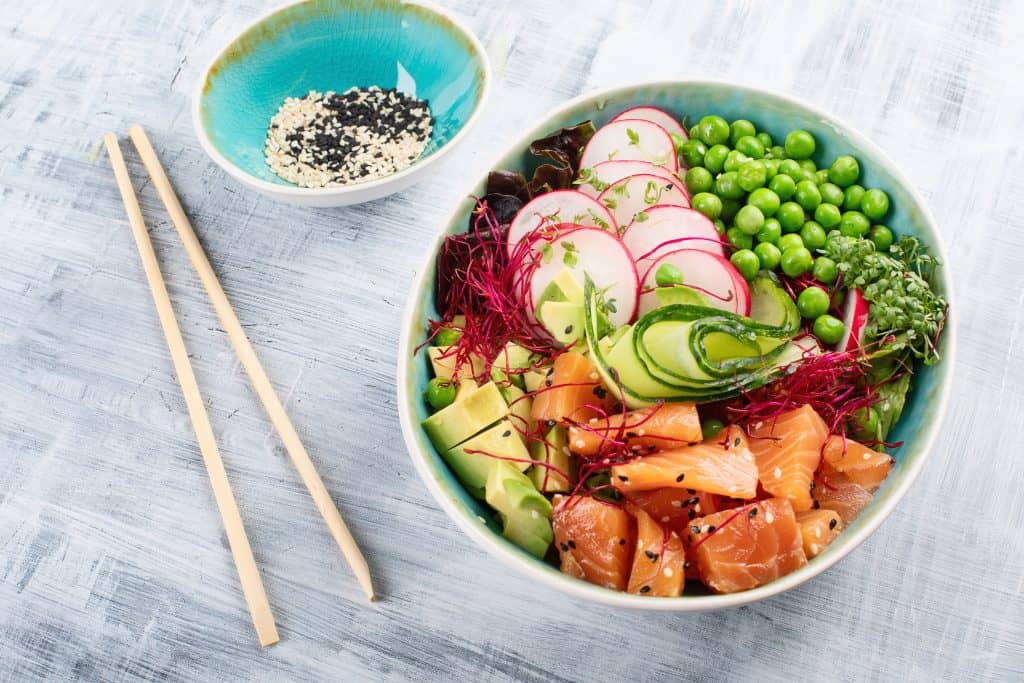 Kanpai
If you are looking for the best restaurants in Boca Raton with a floating sushi bar, look no further than Kanpai. As one of Boca Raton's premier rotating sushi bars, you can find the right sushi for you at a table here in the heart of Downtown Boca Raton. Just be sure to grab a yummy looking sushi plate quickly before it rolls away to another hungry customer!
Kanpai has years of delicious expertise in the art of sushi crafting. As it is brought to you from the masterminds of Boca Raton's Yakitori Sake House and Ninja Spinning Sushi Bar, Kanpai is sure to please. Kanpai steals the stage from its competitors by being South Florida's first Japanese BBQ restaurants in Boca.
Choose your seat among the modern yet chic ambiance, depending on what your tummy is hungry for. Take a seat beside a talented barista at the bar to watch the specialty cocktails being made, or sit on the patio for Japanese BBQ. Sit closest to the floating sushi bar for the most fun!
Start your Kanpai experience by dipping the tempora fried advocado fries Into their spicy mayo sauce, or begin with an osaka tuna roll. For entrees, try their Bulgogi, served with perfectly marinated Korean shaved short rib, onion, and scallion. Find your happy ending by finishing your meal with an order of green tea mochi ice cream that has a soft rice layer on the outside, and sweet melty ice cream on the inside.
Make plans for visiting Kanpai restaurants in Boca Raton on 20 North Federal Hwy.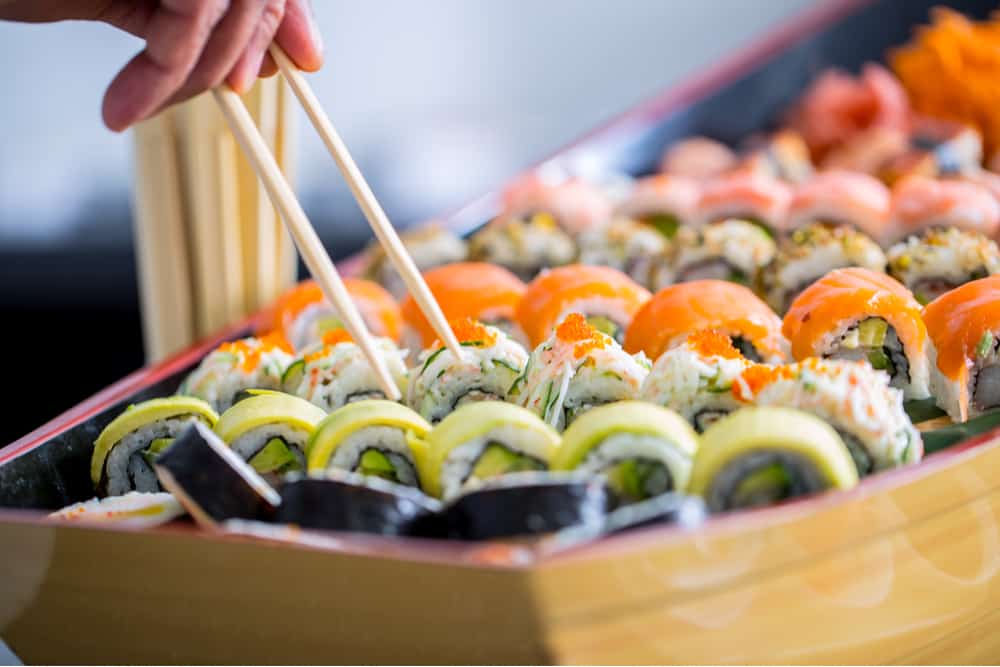 New York Prime
If you are looking for places to eat in Boca Raton for suit and tie dinner affairs, book a reservation at New York Prime. Expect nothing but the best from New York Prime as it has been acclaimed in Boca Raton Magazine Hall of Fame for the "best steak" in town.
Swift, top tier service with very knowledgeable staff is first and foremost at this luxurious dining space. A classy supper club ambiance exudes from even the finest details, like their extensive and well versed wine lists which have continued to top the "best of" lists for more than 20 years! So sip away something unique as they prepare an amazing dish to pair with it.
Specializing in supreme quality USDA prime-only beef, they are sure to cook the perfect steak. Not a fan of red meat? No worries. New York Prime also offers delectable seafood dishes prepared fresh. The seafood portions are sure to wow you with their colossal size. If you order the Big Red, you will see lobster so big it gets delivered to your table with a radio flyer wagon!
So get dressed to the nines and experience New York Prime's restaurants in Boca Raton. If you're planning to celebrate a special occasion at New York Prime, check out our list of wildly romantic honey moon resorts in Florida. It will be sure to make this trip even more special, and you'll be glad you did.
Tucker Dukes
If you are looking for the best restaurants in Boca Raton for lunch, stop at Tucker Dukes. At this casual lunch hot spot, you'll find impressive burgers piled so high you wont know which angle to start from. You will be blown away when you see this skyscraper of a burger. Piled so high and jam packed with indescribable goodness, you'll know the legendary name of Tucker Duke's burgers with one bite!
The difference is one you can taste and see. Local fresh, seasonal ingredients are the heart of every burger. That's probably why the chefs here have a passion for burgers that win.
Everyone's taste buds can agree that the award-wining burgers served make this one of the best food in Boca. Come for the Marmaduke, which won the 2017 Sobe Wine and Food Festival burger battle. Fall in love with Marmaduke's melty brie and stone fruit bacon chutney, and fresh arugula, all topped with a special smoked mayo.
With tons of options, you won't have to guess where to eat lunch in Boca Raton. At Tucker Duke's, you will find something perfect to pack your lunchbox with. Even vegetarians can find menu items to love like the chickpea based burger, the Sami.
Try the PB&J Bon Bons for a fittery sweet and savory twist on mom's classic. You'll want to also pack your lunch box with an order of the buffalo chicken egg rolls served with avocado ranch. Yum!
You can have the best burger of your life at 1658 North Federal Hwy.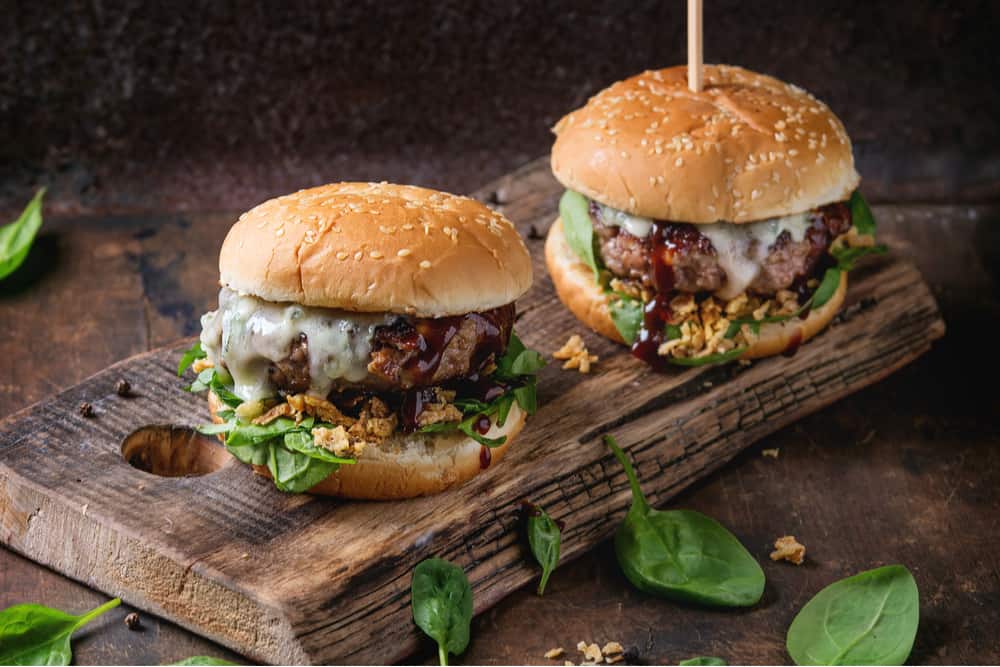 Six Tables Restaurant
What happens when two hard working culinary geniuses pair up brilliant ideas together? Six Table Restaurant happens, also known as STaR. And if we are picking a list of the best places to eat in Boca Raton for dinner, Six Tables is sure to be on the list.
Imagineered by Tom Finn and Jenny Finn, Six Tables is a small European style restaurant. Seating is quaint and limited as it literally only has six tables in the whole restaurant. Chandeliers hang elegantly above and gold accents are seen throughout the decor create an intimate dining space.
Going to STaR is best described as a complete experience. After a brief introduction from the chefs at 7 sharp, the prix-fixe six-course meal is begun.
A slow dining experience is crafted to 'wow' you from start to finish. From the presentation of the beautiful dishes, down to the very atomsphere hanging about the air, every detail is made memorable as one of the most intimate places to eat in Boca Raton.
Dinner in Boca Raton at Six Tables begins each time with an aperitif and plated hors d'oeuvres. The menu offers a variety of creative twists on classic entrees and an exquisite wine list to pair with the entrees. Experience the Tender Boston Bib salad and the perfectly seasoned filet mignon. It's so good, it will be a favorite of yours too.
When you have finished exploring some of the best things to do in south florida, make your reservation for the most special dinner in Boca. You can find Six Tables Restaurants in Boca Raton within the Minzer Plaza Shopping Center on 112 Northeast 2nd Street.
The Boca Beach House
For the times when you want that sweet smell of coffee and buttery syrup, be sure to dine at The Boca Beach House for breakfast food in Boca. This fun cafe brings the fun coastal Key West style to Boca. Oh yeah, and it's right beside Florida's stunning beaches.
This adorable cafe is small but quaint. It's cheery attitude stands out among the restaurants in Boca Raton. Locally owned by a passionate surfer, you can feel the relaxed atmosphere that hangs in the air. Bright and colorful in style, the cafe is sure to start anyone's morning right with a cup of hot brewed coffee!
Colorful dishes make you crave more. Breakfast is always served with locally sourced, high quality ingredients, and it totally makes a difference. Fresh ingredients are the cornerstone of every recipe at the Boca Beach House, which makes it worthy of all of our return visits.
Try the one of their massive four egg scrambles. We keep ordering the seafood omelet that has Maine lobster, blue crab meat, and shrimp. The fluffy pancakes are also irresistible.
Not into breakfast? No worries, the Beach House has you covered with plenty of options for sandwiches, tacos, burgers, and even salads. Try the some of the best food in Boca raton, the short rib grilled cheese. Experience this scrumptious food in Boca that will wow your taste buds!
Find the Boca Beach House on 877 East Palmetto Park Road, one block away from the beach.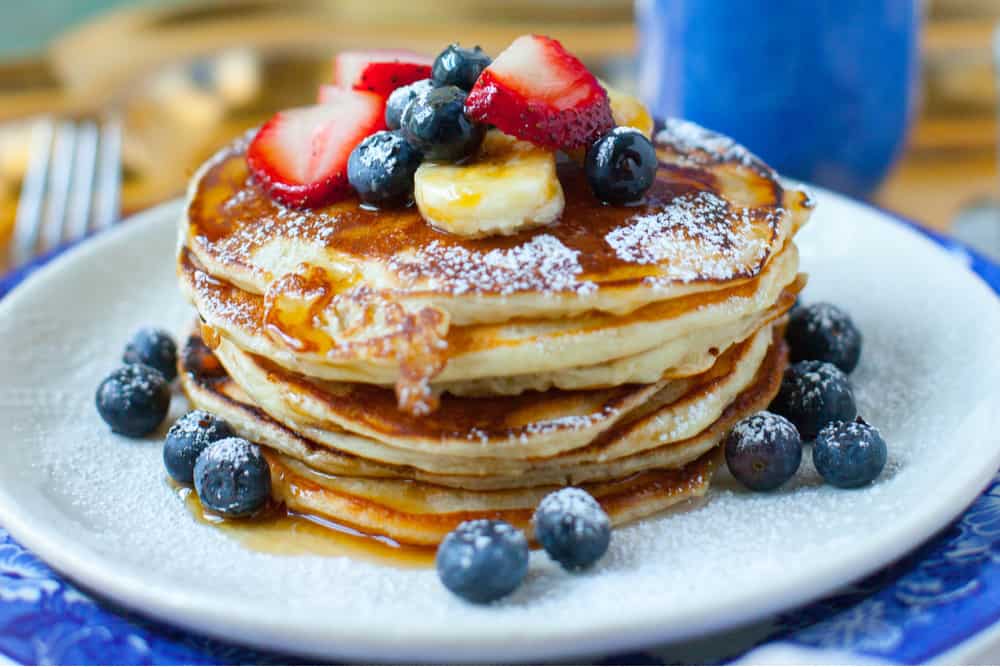 Twenty Twenty Grille
Twenty Twenty Grille is one of the best restaurants in Boca Raton for fine dining. If you're looking for places to eat in Boca Raton that specializes in crafting high quality, locally sourced American cuisine, then go to the grille.
Chef Ron Weisheit prompts the culinary genius within this kitchen. Having spent over 25 years in the culinary field, Chef Ron has accomplished many titles. World-famous and internationally acclaimed, Chef Ron makes magic happen with the artfully prepared modern cuisine offered here.
Sustainable grass-fed meats and organic Florida seasonal produce make for a mouth watering menu. Try Chef Ron's Silver Oak Brined Lamb Rack. It comes served with balsamic tomatoes, rosemary gnocchi, and a decadent peppered lamb reduction. Pair it with a glass of La Crema's Willamette Valley Pinot Noir.
With impeccable food, service, and atmosphere, you will want to return here over and over again. It's a wonderful place to celebrate an special occasions or to enjoy a romantic date.
Make your reservation to for a special dinner at Twenty Twenty Grille. It is located on 141 Via Naranjas #45 Royal Palm Place In Boca Raton.
Two Georges at The Cove
If you're staying at a cute Florida cottage and are looking for restaurants in Boca Raton on the water, visit Two Georges restaurant on the intracoastal. They have been serving fresh seafood and tasty traditional American cuisine for over 40 years. You can choose from their fresh catches, light and fit salads, or thick juicy hand-pressed burgers.
Large open windows and large outdoor fans bring that sweet ocean breeze to every table in this relaxed, casual atmosphere. It's a perfect spot for lunch dates, or any dinner.
Go for the food and stay for the lively atmosphere and waterfront views. Its not hard to find weekly live entertainment and music here. Check out the DJ on Fridays after 6 P.M. during the best happy hour of any restaurants in Boca Raton. Order their famous Two Georges Rum-Runner that features Cruzan Rum, Blackberry Brandy, and Creme De Banana.
For lunch, try the Seared Tuna Tacos that comes served with a Caribbean salsa and a honey soy reduction. We also love the buttery Sautéed Shrimp Scampi that comes with angel hair pasta for dinner.
Find Two Georges on 1754 Southeast 3rd Court in beautiful boca raton.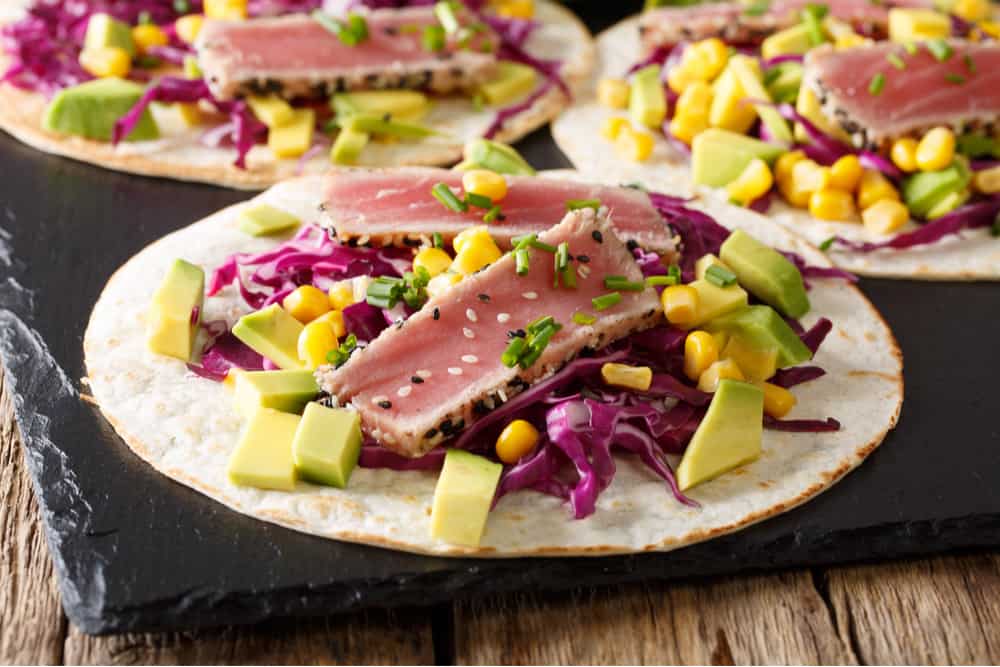 Farmer's Table
For a great spot to find some of the best food in Boca Raton for lunch, go to the Farmer's Table. They serve healthy, delicious, quality dishes. Farmer's Table offers New-American cuisine that brings locally-sourced foods from the farmer's table, to yours. They serve the kind of food that makes you feel good both inside and out.
A beautiful rustic-chic atmosphere invites you to unwind in this classy southern oasis. The linen tablecloths and pre-set dinnerware invites you to discover an upscale farm-to-table meal like you've never tasted before from boca restaurants.
Great food and friendly service are two reliable features of Farmer's Table. A wide variety of dishes including vegan and vegetarian options will be sure to satisfy anyone.
Start your meal right with the 'Spa-Day' drink. It's sure to have you feeling refreshed with the crop organic cucumber vodka, coconut water, lemonade, and smashed cucumber and mint. Move on to one of the recommended favorites like the delicious Roasted Eggplant- Zucchini Lasagna. Go for brunch to taste the Crushed Avocado Toast on multigrain toasted bread.
Find Farmer's Table restaurants in Boca Raton on 1901 North Military Trail.
Tap 42
Tap 42 makes our list for one of the best restaurants in Boca Raton for their outstanding brunch. Other weekly specials and an eclectic new-age atmosphere have made Tap 42's craft kitchen and bar a favorite among locals.
Mimosas are served bottomless with a bottle of champagne brought to the table with a your choice if juice for the mixing. For those who aren't into mimosas or Bloody Mary's, Funky Buddha Floridian is an alternative brunch option served on-tap.
Try the Hangover to cure your brunch blues. It is essentially the most delicious breakfast sandwich ever. Its made with scrambled eggs, chicken apple sausage, and topped with melty cheddar cheese. Another breakfast favorite, the Green Eggs and Ham Benedict, is made with Angry Orchard pulled pork and green chili hollandaise.
Visit 5050 Town Center Circle in Boca Raton for a table at Tap 42.
JB's on the Beach
For the ultimate delicious food in a relaxed casual waterfront, the restaurants in Boca Raton brings you JB's on the Beach. Its a vibrant restaurant that serves traditional seafood classics with a Caribbean fare.
JB's provides guests with the most lively experience of waterfront dining in boca raton. Live music is sure to entertain you at this laid back and beautiful restaurant on the beach. It's a great spot to hang out with friends, or enjoy a romantic sunset dinner.
Try JB's Sun-dried Strawberry and Goat Cheese Flatbread. With ripe, juicy strawberries to pair with the goat and fontina cheeses and a fire roasted red pepper "jam", it is safe to say this is the best flatbread offered in Boca Raton.
JB's on the Beach is located on 300 North East 21st Avenue.
Now its time to try these best restaurants in Boca Raton. Make a reservation for an intimate dining experience at STaR, try a skyscrapping burger from Tucker Dukes, or snatch a sushi roll from the revolving bar at Kanpai. If you are booking your trip in Florida during the winter, use our ultimate guide to make it even better! You can discover so many things that South Florida has to offer including hidden gems too!
Discover the bests of the food scene that Boca restaurants has to offer. With tons of options for high class dining or casual lunch spots, this guide will be super helpful when you are looking for places to eat in Boca Raton!