Are you are looking for a list of the best restaurants in Key Largo? If so check out this guide to see the places you must eat while in town!
Key Largo is often considered the jumping off point as it is the first of the Florida Keys and as such is a stop for most visitors to the area! After working up an appetite exploring John Pennekamp State Park with hiking trails, snorkeling spots and more off this shallow reef, or a glass bottom boat ride to Molasses Reef it will be time to eat!
As you would imagine, most of the restaurants in Key Largo Florida specialize in fresh caught seafood! From dockside restaurants to Key largo staples these places to eat are all worth a try! Not to worry though, you can find Thai cuisine, Pizza and Italian, subs, breakfast and brunch spots, Mexican and more!
If looking for best places to stay in Key Largo check out our listing of a Tiny Home on the water! Or if looking for a Luxurious All inclusive resort checkout the Bungalows Key Largo, an award winning adults only resort. You can also camp at Key Largo Kampground and Marina.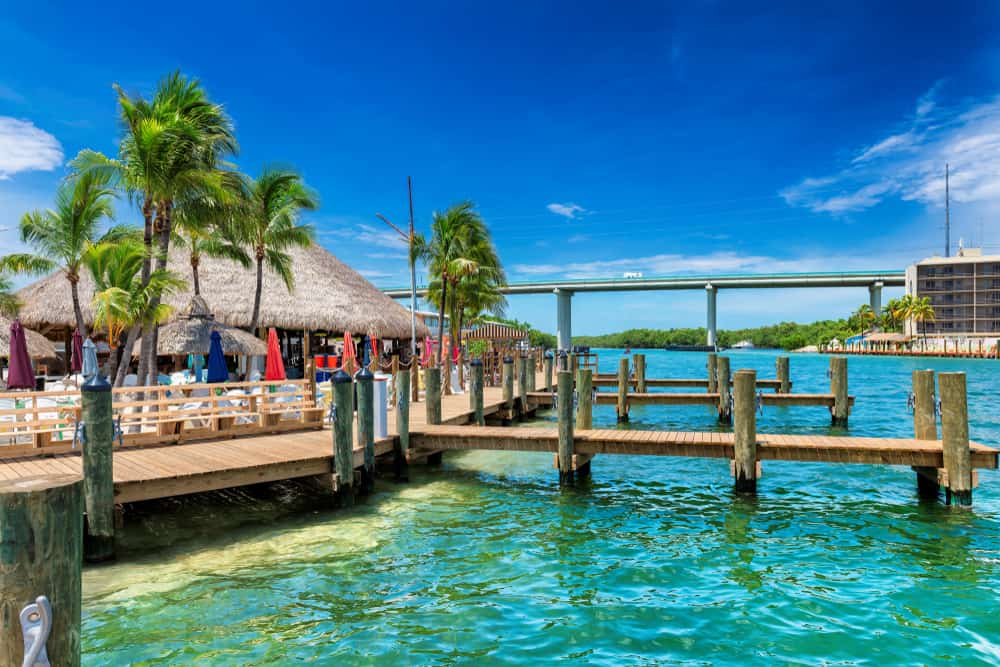 14 Best Restaurants In Key Largo You Must Try
Key Largo Conch House
The Key Largo Conch House is one of the family owned and operated Key Largo Restaurants. It is worth nothing the restaurant is closed on Thursdays but open From 8 am to 9 or 10 pm every other day! They serve breakfast, lunch and dinner inside or outside on the garden veranda complete with a house parrot!
If looking for one of the best breakfast in Key Largo stop here for their signature eggs Benedicts. Try the cracked conch Benedict topped with lobster and conch ceviche if you love seafood. Other favorites include the key lime macadamia pancakes or the cajun shrimp and grits.
For dinner, start off with the Conch House sampler with conch fritters, coconut shrimp, cracked conch and conch ceviche. Entrees include fresh catch of local caught fillets either grilled, fried or blackened. The local caught hogfish is amazing, as are the conch house tacos. Not to worry for the vegetarians, they serve a veggie curry.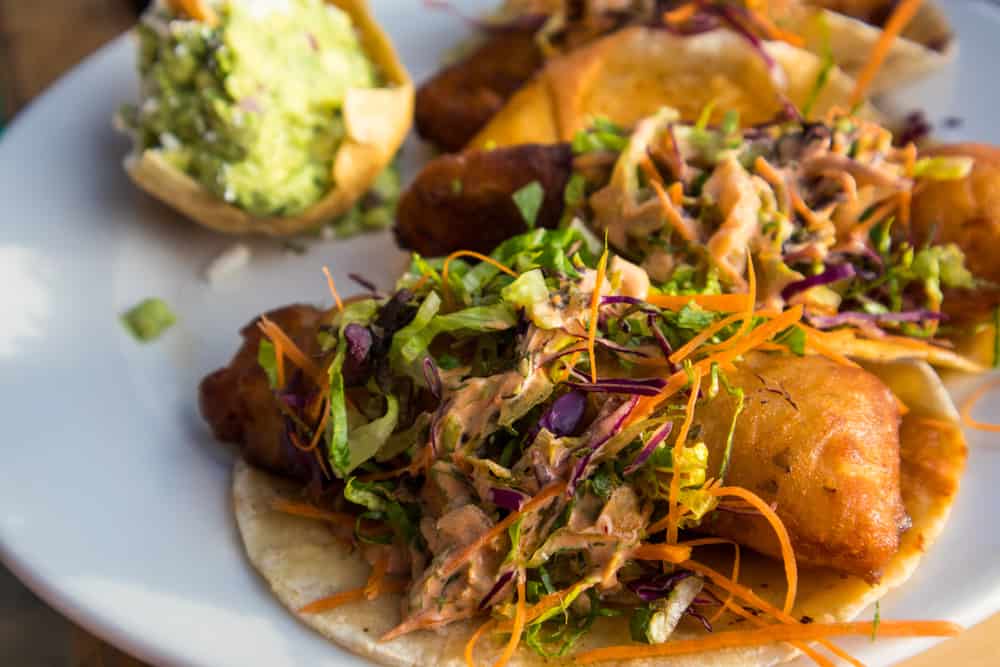 The Fish House
Fish House is both a restaurant and seafood market, meaning you will be served some of the freshest food in Key Largo. If you love Key Lime pie this is your place, as they have been voted best Key Lime Pie in Florida. Since 1982, they have been serving up food in a fun and laid back Keys style atmosphere.
On the lunch menu you can find fresh fish catches like grouper and yellowtail snapper, Florida lobster, fish and chips, the famous grouper sandwich, as well as a Key Largo burger and chicken sandwich.
For dinner menu you can start with appetizers like Ahi Tuna nachos, am assortment of shrimp from cocktail, coconut, or fried shrimp. As with lunch you can choose between the catchy of the day, have it cooked Matecumbe topped with fresh tomatoes, shallots, basil, capers, olive oil and lemon juice. Or one of the combination platters either broiled or fried with an assortment of shellfish.
If you have a kitchen in your rental property you can order fish direct from local fisherman.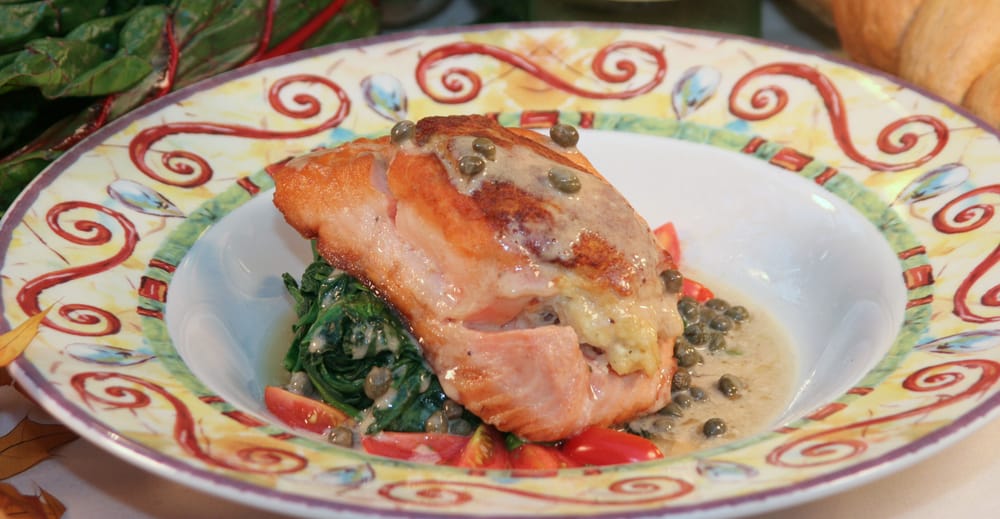 Lazy Lobster Seafood Restaurant
If you are looking to sit outdoors and dine, head to the Lazy Lobster Seafood Restaurant. Located at mile marker 102, it features a large garden outdoor area with umbrellas to help shade the hot Florida sun. Open daily from 11 to 9:30 for both lunch and dinner this is one of the places to eat in Key Largo, if you are looking for a little bit of everything.
A fun part of the Lazy Lobster is you can bring your fresh catch to be cooked by Chef Lupe, if you happened to take a fishing charter earlier in the day! On the dinner menu you will find fried cracked conch and lazy conch, raw oysters, a lobster dinner special served a variety of ways from Matecumbe style to Islamorado or Key Lime style.
Try the chicken piccata over rice, Filet Mignon, a variety of vegetarian pasta dishes, or for something lighter a sandwich.
C&C Wood Fire Eats
C&C is the place to go if looking for pizza restaurants in Key Largo. They specialize in Neopolitan wood fired pizza ovens, the only one of its kind in the area. Founders Mike and Jill have been Key Largo locals for over 20 years and the restaurant is open Monday to Saturday from 4 pm to 10 pm.
Wood Fired Pies include the Carne Calabrese a spicy all meat pizza, Tuscan truffle, the Zaza with fresh tomatoes, garlic, basil and mozzarella, the Just Cheese and Prosciutto and Blue or you can create your own. If not in the mood for pizza try one of the custom cheese boards where you add charcuterie such as wild boar or black truffle salami.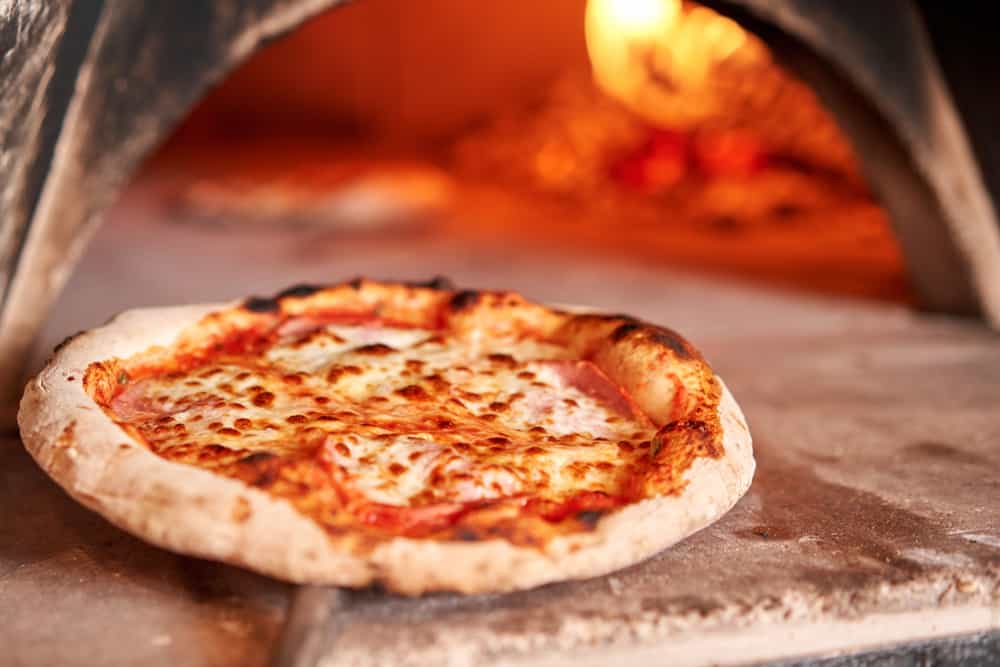 Hobo's Cafe
Hobo's Cafe is located at mile marker 101 and has been a Key Largo staple since the 1990's and was even named one of the most authentic Key Largo Restaurants by National Geographic's. They are open for both lunch and dinner.
Try one of the salads such as Key Largo Lobster and shrimp Cobb salad, Hobo's Caribbean Jerked Chicken salad, or Hobo Wedge. The Hobo's speciality is the ceviche of tender conch, award winning wings, wahoo fish dip, island seafood sampler with mahi fingers, conch fritters and wahoo fish dip.
The Key Lime chicken, lobster or fish sandwich are also popular with a homemade key lime butter sauce. For burgers they serve a Greek Isles Lamb burger or a Sloppy Hobo Burger, and a MM 101 sandwich coated in reddish seasoning and creamed spinach and artichoke on focaccia bread.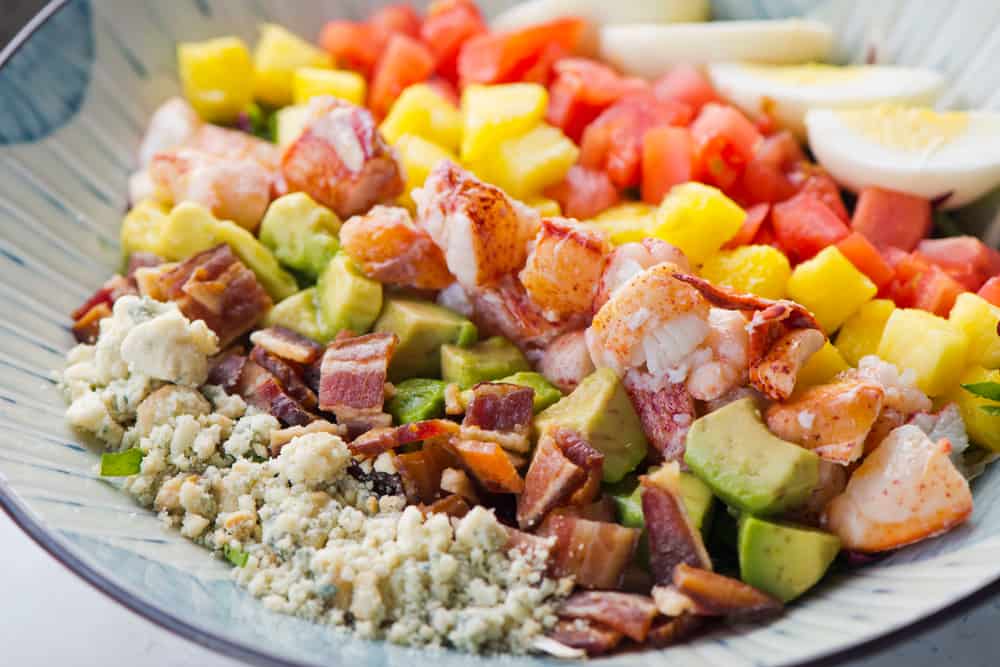 Blonde Giraffe Key Lime Pie Factory
When you pull up to the bright green colored Blonde Giraffe Key Lime Pie Factory that has been featured in a ton of TV food shows you are in for a treat. As the name suggests this is the place in Key Largo to come if craving dessert, specifically Key Lime Pie.
They are open 7 days a week from 9:30 am to 9 pm and have a secret garden outback where you can enjoy one of the many desserts. From traditional key lime pie, to chocolate covered key lime pie, cookies, key lime florid candies, and coffees this is the perfect place to enjoy a sweat treat in a relaxing garden. You can also order a frozen pie to go.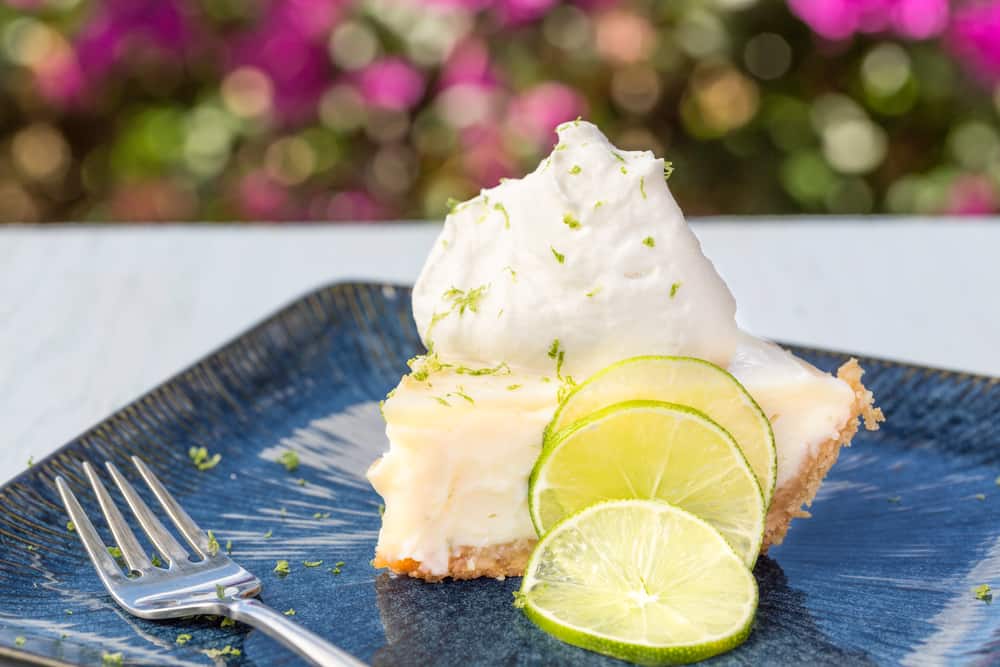 Mrs. Mac's Kitchen
Established in 1976, the motto at Mrs. Mac's kitchen is "Eat Well, Laugh Often, Live Long". Named after owners mom who serves up award winning food with fantastic service and atmosphere. Open Monday to Saturday from 7 am to 9:30 pm. Make sure to put this on your list when doing a Florida Keys Road Trip!
Mrs. Macs Kitchen serves up one of the best breakfast in Key Largo daily from 7 am to 11 am. Look out of the specials include a glass of Champagne, or you can add a glass to any regular menu item for just $2! From traditional egg breakfasts, to fluffy omelets that can be customized, to fresh fish and grits. Or try Mrs. Mac's Famous Mornwich – a pita filled with eggs, steak and veggies with a homemade hash brown casserole and Juans Caramel Bacon Waffle for those with a sweet tooth.
They are a great option if looking for the best lunch in Key Largo. Their "docksides" or lunches include baskets with fish or shrimp, sandwiches, all beef hot dogs, fantastic burgers, Philadelphia steak sandwiches, Mrs. Mac's flying saucers a pita bread sandwich with your choice of stuffing and sides.
This is truly one of the best things to do in the Upper Keys!!
Hideout Restaurant
The Hideout Restaurant in Key Largo is a great option for both breakfast and lunch in Key Largo. This laid back diner serves up classics and also hosts a Friday night fish fry. Breakfast and lunch are served from 6 am to 2 pm and the Friday night fish fry is from 5 to 9 pm. Best of all they are dog friendly on the patio area.
For the breakfast options they serve traditional egg dishes with your choice of meats, fish and grits, lobster cake Benedict, deep fried chip beef with home fries, hotcakes and omelets. Think American diner classics.
The lunch menu includes the famous Lobster bites by Chef Tony, baskets with chicken fingers, shrimp, wings, or conch fritter. If you have more of an appetite try the platters such as Seafood combo with fish, crab cakes, and jumbo shrimp, lobster cake sandwich or a Key Largo Fish Sandwich.
And on Friday Nights come of the All you Can Eat fish fry for just $12.95.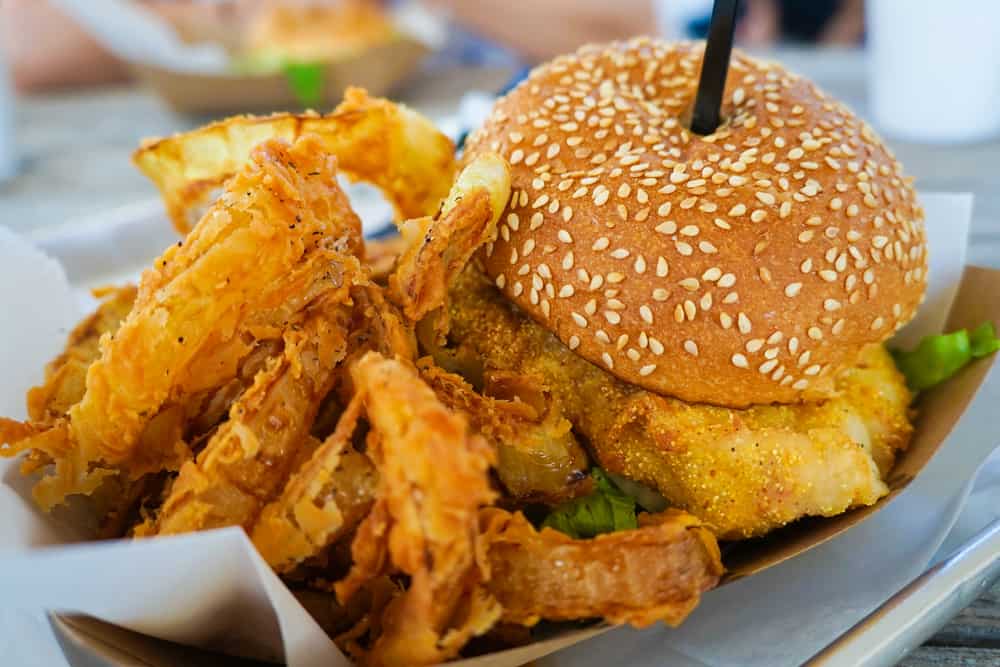 Num Thai Restaurant and Sushi Bar
Num Thai Restaurant and Sushi Bar is perfect for those looking for delicious Asian cuisine. Open both for lunch during the week from 11:30 am to 5 pm, and for dinner 5 pm to 10:00 pm, and located near Far Beach in a small strip mall.
Lunch specials include sushi combos, tempura, pad Thai, special fried rice and crispy duck. For Thai focused dishes start with the super combo platter of appetizers, jumping shrimp cooked with spicy chilis, soups such as Tom Yum and Tom Ka, noodle dishes like Pad Se or egg noodles, curry dishes and more. They also have a full sushi and sashimi menu.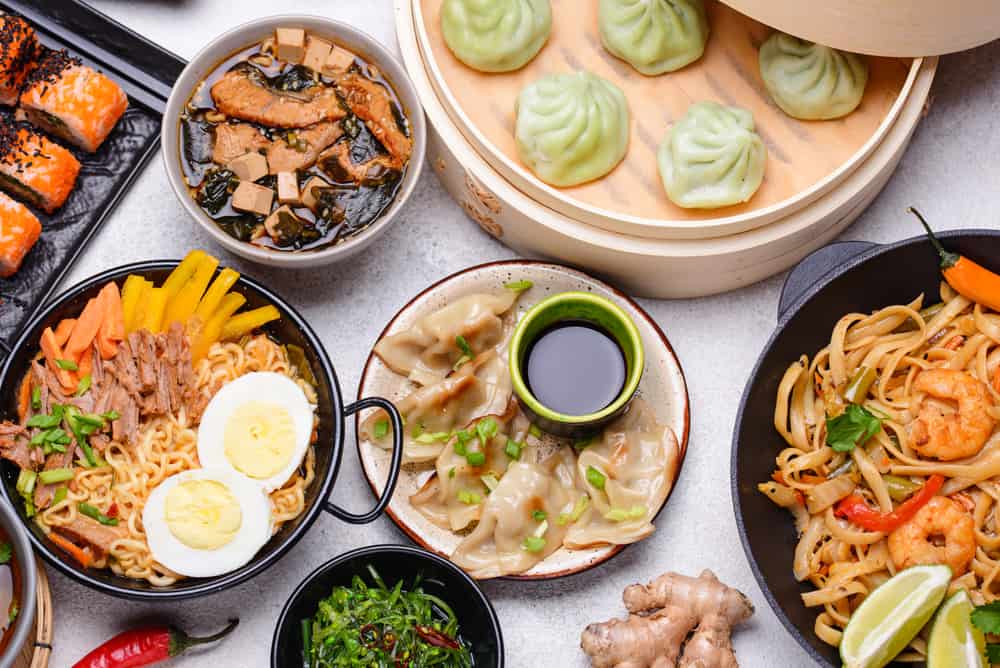 Tacos Jalisco
Tacos Jalisco is the place for Mexican food in Key Largo. They are open Monday to Saturday from 9 am to 9 pm. This authentic Mexican food truck offers outdoor seating. Everyone raves about the taste and price. You can order 6 tacos for just $12.50 or 12 tacos for $25.
The menu features a variety of tacos on corn tortillas from steak, Mexican sausage, pork al pastor, tongue, the original fish or shrimp, and chicken. You can also order burritos and quesadillas. But the main draw here is tacos that are made fresh to order. A tip is to call ahead with your order so you don't have to wait in line.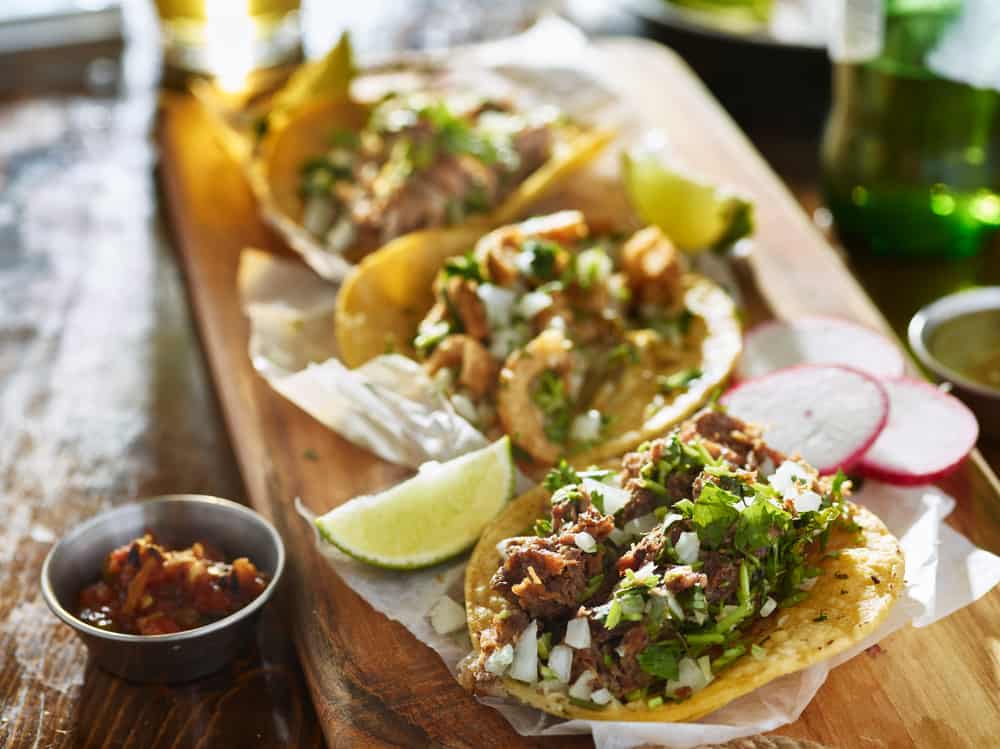 DiGiorgio's Cafe Largo
DiGiorgio's Cage Largo is an old school family run Italian trattoria in downtown Key Largo. Here you will find home-style made to order Italian food that has been passed down from generations, alongside an extensive wine and liquor menu.
The DiGiorgio's favorites include mussels arrabita, manicotti al forno, Quatrro formaggio ravioli with a short rib bolognese, eggplant parmigiana and the tour of Italy with chicken marsala, manicotti marinara and lasagna meat sauce.
Fresh catch of the day includes a parmesan crusted hog fish or yellow tail with a garlic aioli and asparagus risotto, a piccata with garlic and capers or a caprese with tomatoes and mozzarella. Or try the diners, drive in and dives inspired dished of a Veal Chop Florentine or the truffled lobster Mac and cheese.
Mikes BBQ 101
Mikes BBQ 101 is one of the best restaurants in Key Largo for barbecue. Located on mile marker 101 in front of Dolphin Plus, this food truck features an outdoor covered seating area. He is open Tuesday to Saturday from 11 am to 6 pm, although they do sell out earlier some days.
From the Carolina pulled pork sandwich, BBQ chicken, meat combo, the famous brisket, spare ribs that fall off the bone and more. The meat here melts in your mouth and is perfectly seasoned with a smokey flavor. The bbq sides are also amazing try the Mac and cheese, jalapeño cornbread, Cole slaw, beans, homemade sauces and more.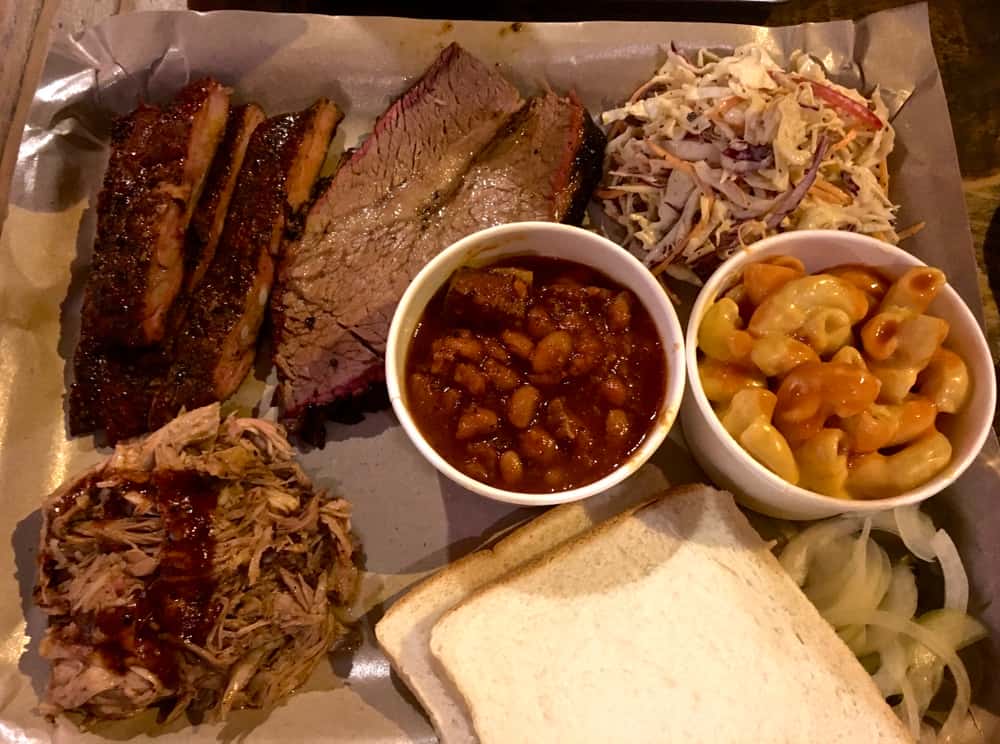 The Buzzard's Roost
Are you looking for the best brunch in KeyLargo on Sundays? Head to the Buzzards Roost. For the dinner menu you can enjoy your hearty portions with a beautiful view as this is one of the Key Largo restaurants on the water. You can arrive either by boat or car at this waterfront hideaway that features local live music Friday, Saturday and Sunday.
From 10:30 am to 2 pm, the first mimosa is complimentary. From create your own omelettes, poached eggs, French toast and a selection of speciality brunch cocktails plus you can sit outdoors with the ocean breeze listening to live music.
For dinner, order the smoked local mahi fish dip for the table , the fresh yellow tail snapper ceviche, the giant onion mound or the baked Bree with lingonberry cream sauce. Entrees include lobster fest served a variety of ways if in season, the fresh catch of the day, a seafood combination platter, Buzzards pasta dish, bbq ribs, Ribeye Steak and Bert's Japanese crusted chicken with fresh herbs.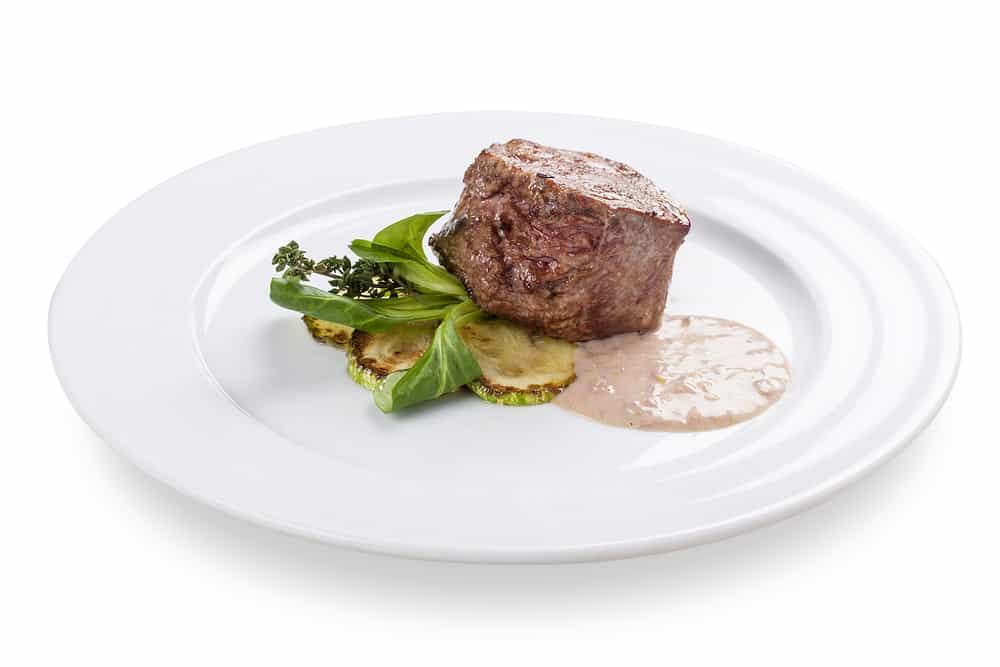 Snappers Oceanfront Restaurant and Bar
Snappers Oceanfront is another one of the popular Key Largo restaurants and bars on the water. Located at the Turtle Club Resort this laid back waterfront restaurant features three bars one of which is a tiki bar and a place to feed tarpon. Perfect for those with children.
From blackened dolphin bites, tuna nachos, coconut shrimp and wings as appetizers. To a raw bar featuring oysters and peel and eat shrimp there is even the option to bring your own fresh catch of the day to have it cooked!
Try the seafood enchiladas, Shellfish scampi, fresh seafood served a variety of ways try the dove creek where it is encrusted with fresh parmesan cheese, or baked stuffed with crab cake. They served the original Snappers fish sandwich, a cheeseburger or a shrimp burger, and even seafood tacos.