Are you looking for the best stops on your Miami to Key West drive? Well, you're in luck! This guide has all of the best stops for your Miami to Key West road trips.
The Miami to Key West drive is one of the most scenic drives in Florida – and there are so many stops to make! While the highlights of Miami, the Everglades, and Key West are must-sees, there are also lesser known hidden gems, like the Turtle Hospital in Marathon, that are worth a stop. There are so many amazing places to see on the Miami to Key West drive – which ones will you decide to visit?
Did You Find This Post Helpful?
If so, we would love to keep in touch! We enjoy seeing photos and comments about your experiences in Florida! You can follow us on Instagram and we will repost your photos on our feed and comment too! Just tag us at @floridatrippers and hashtag #floridatrippers. We can't wait to see your travels!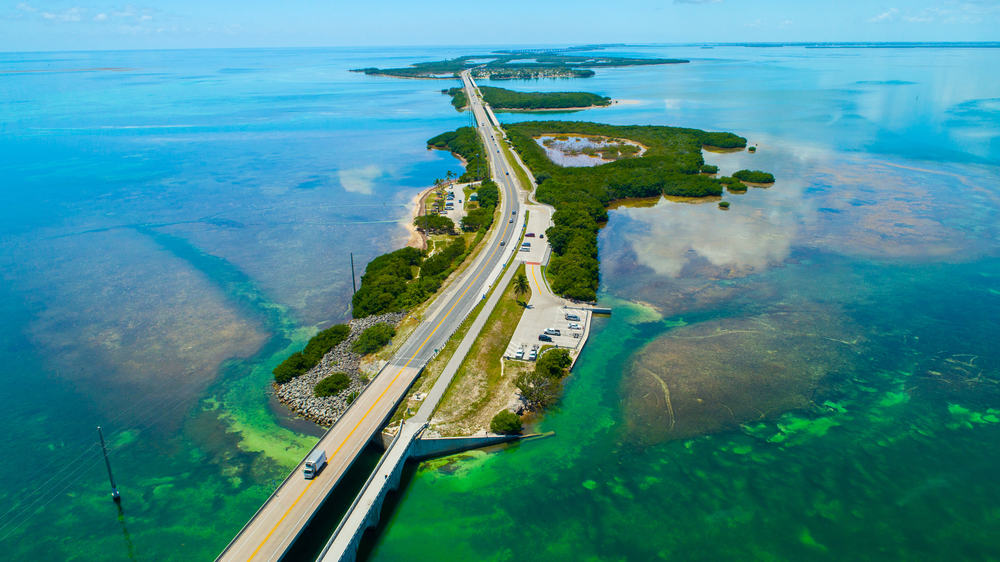 Why Road Trip Between Miami And Key West?
The Miami to Key West Drive is absolutely stunning. There are tons of entertaining stops, and the drive itself is lined with brilliant blue beaches and gorgeous green trees. Basically, it's the ideal road trip.
Plus, you'll get to see so much of Florida at once. Florida is filled with places that are worth a visit from the theme parks of Orlando to the hidden gems of Florida's panhandle. This Miami to Key West drive covers most of the best places to see in South Florida.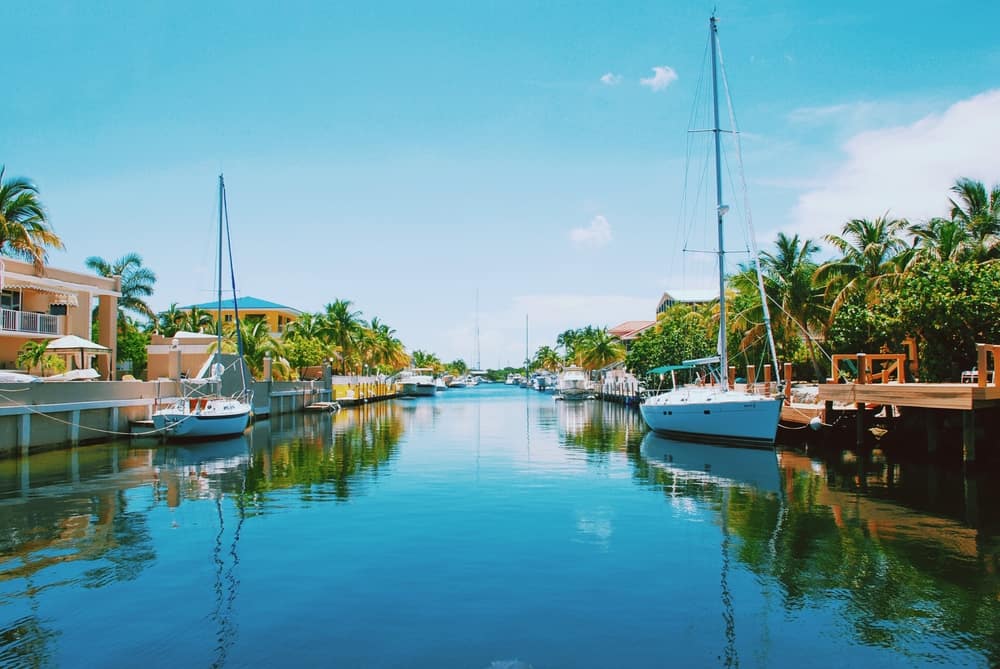 What Is The Distance From Miami To Key West?
The shortest distance from Miami to Key West is 166 miles. Depending on the number of stops you choose to make and how far these stops re from the original route, your drive could be a bit longer.
As an example, if you choose to stop at all of the stops listed below, your Miami to Key West drive will become quite a bit longer. Rather than 166 miles, your Key West road trip will become nearly 200 miles!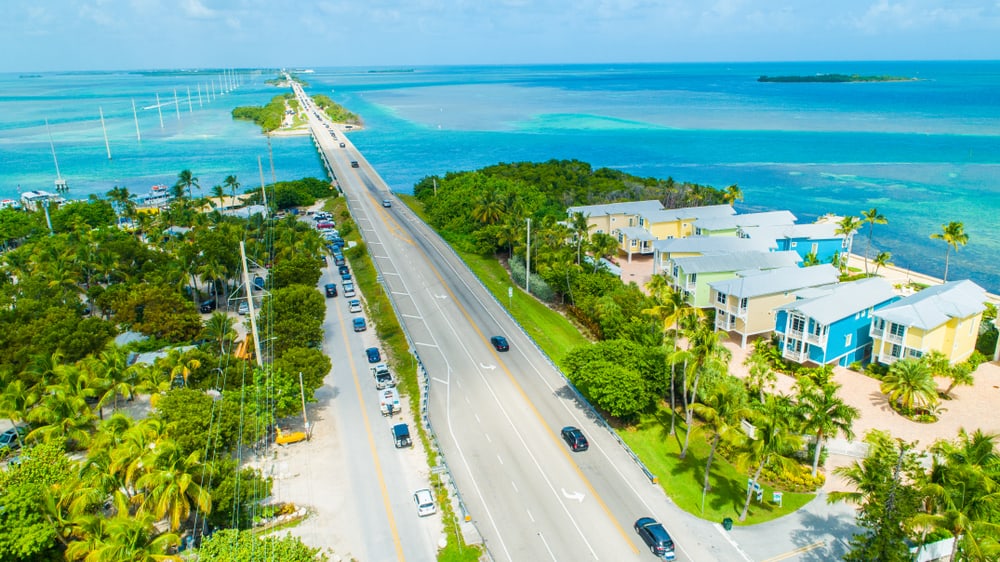 How Long Should You Take On Your Key West Road Trip?
While you could in theory do the Miami to Key West Drive in just four hours one way, we recommend taking your time to really experience all of the stops that this drive has to offer. If you try to complete the whole drive in a day, you'll end up rushing through everything, and it won't be very enjoyable.
Instead, we recommend taking 3 to 5 days to do this Key West road trip. If you're really planning on diving into all of the stops, you could spend 7 days or more enjoying this amazing drive.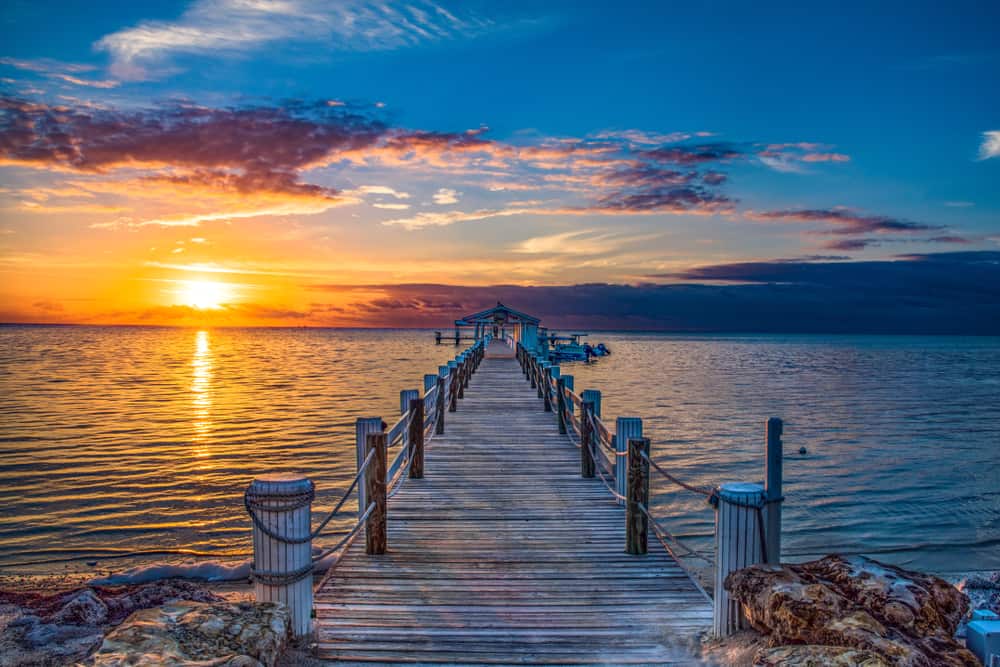 Best Time Of Year To Drive Between Miami To Key West
As for picking the best time of year for your Miami to Key West drive, you'll want to avoid Florida's hurricane season, which is from June to November. In other words, the best time to tackle this Miami to Key West road trip is during winter or spring.
While you definitely can do the Miami to Key West drive during hurricane season, it's a little easier for your plans to get upended. So, for the sake of flexibility, we recommend tackling this drive not during hurricane season, especially if you're coming from out of state.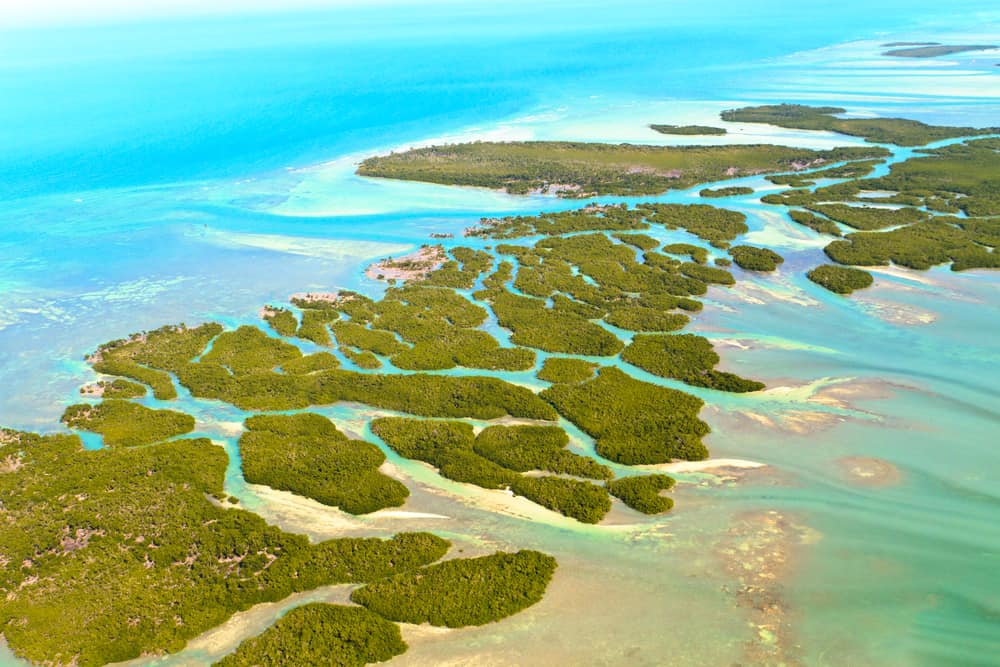 16 Best Stops On Your Miami To key West Drive
Downtown Miami
As you begin your drive from Miami to Key West, you might as well explore what Miami has to offer. While you can easily spend an entire weekend in Miami, you can condense it to just the main sites or the sites that spark your interest.
For beach lovers, be sure to soak up the sun in South Beach and maybe head to Espanola Way for some music and food. For culture lovers, peruse the popular Miami art district and immerse yourself in Cuban American culture in Little Havana.
Where To Stay In Downtown Miami
Private Condo: Check Rates On VRBO

Book Your Millionaires Row Boat Tour!
Coral Castle Museum
The Coral Castle Museum situated in Homestead, Florida is quite a sight to see. Some compare it to a sculpture garden, while others think it looks like more of a castle. The real beauty of the Coral Castle Museum is the story of how it was built.
This one-of-a-kind structure was built over the course of nearly thirty years by a man named Edward Leedskalin. At barely 100 pounds and 5-feet tall, many have questioned how he moved these large chunks of limestone to build the Coral Castle Museum. As a matter of fact, the project seems so impossible that it has been compared to the Pyramids of Giza and Stonehenge!
Where To Stay Near Homestead
Private Condo: Check Rates On VRBO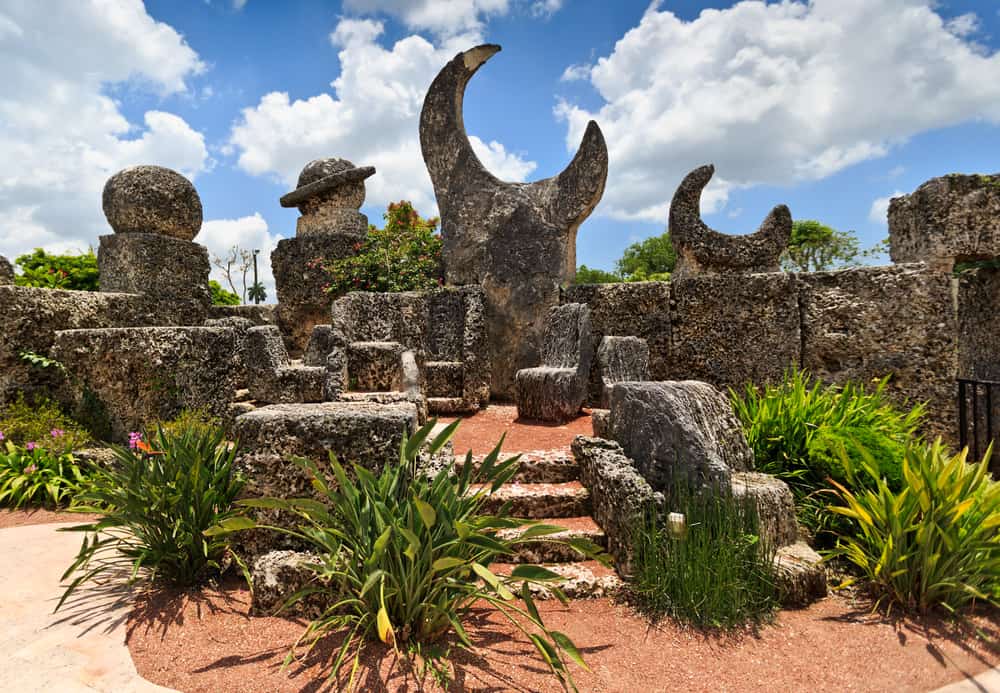 Homestead-Miami Speedway
Are you a fan of NASCAR? Is there a race coming up that you'd like to see? Then set up some time on your Miami to Key West drive to spend a day at the Homestead-Miami Speedway.
Home to huge races like the NASCAR Cup Series and the NASCAR Infinity Series, the Homestead-Miami Speedway almost always has something going on. Snatch up some tickets and watch as your favorite drivers race around the track! If there aren't any events, you can still check out the gift shop and take a tour of the track.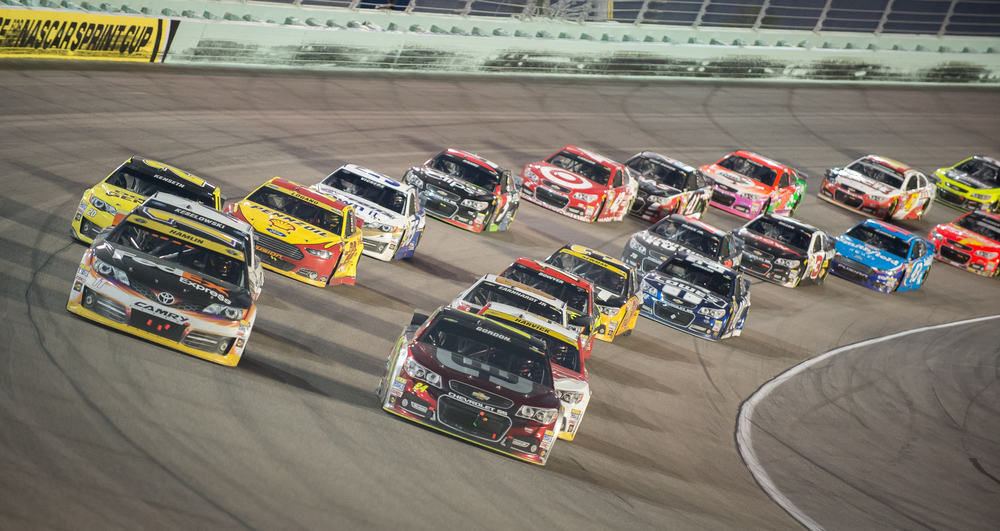 Everglades National Park
As one of the best national parks in Florida, the Everglades National Park is a must-do stop while driving to Key West. Situated in Southern Florida, the Everglades aren't even a detour on your Miami to Key West drive!
The Everglades National Park is known for its nature and wildlife. As a matter of fact, one of the most popular things to do at this national park is take a wildlife tour. If you're lucky, you might see everything from alligators to Florida panthers to dolphins!

Where To Stay Near Everglades National Park!
Everglades Chokoloskee: Check Rates on VRBO
Book Your Everglades Airboat Tour!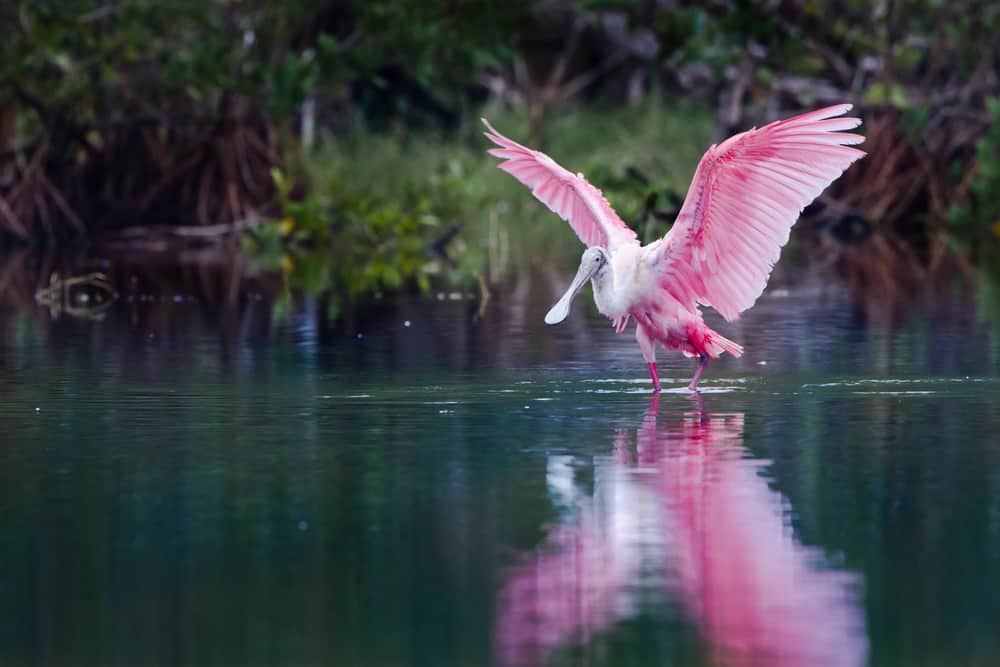 John Pennekamp Coral Reef State Park
Situated on the famous island of Key Largo, John Pennekamp Coral Reef State Park holds the title as the first undersea park in the country. And honestly, it makes sense that this state park was the first one, because the coral reefs in this area are simply so beautiful.
Since John Pennekamp Coral Reef State Park is an undersea park, you'll have to head into the water to get the full experience. While kayaking and canoeing are popular options, you'll get a much better view of the sea life below the surface while scuba diving or snorkeling. Or, if you'd like to stay dry but still get a peak underwater, consider taking a glass-bottom boat tour.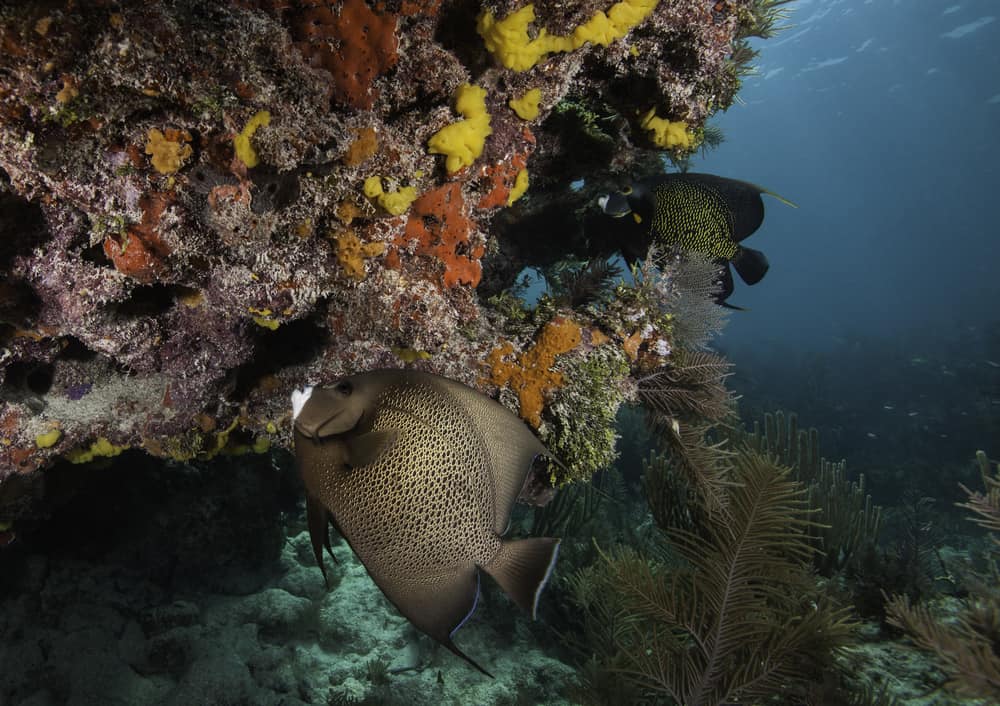 Key Largo
While John Pennekamp Coral Reef State Park is the highlight of Key Largo, there are other things to do in Key Largo that are worth your time as well. As a matter of fact, as the first of the Florida Keys that most visitors choose to stop at, it's almost as iconic as Key West!
As with many of the Florida Keys, the things to do on Key Largo revolve around the water and the sun. Dive to the Spiegel Grove Shipwreck, do a little stand up paddle boarding, or simply take in one of Florida's stunning sunsets.
Where To Stay In Key Largo
Private Bay Front Home: Check Rates On VRBO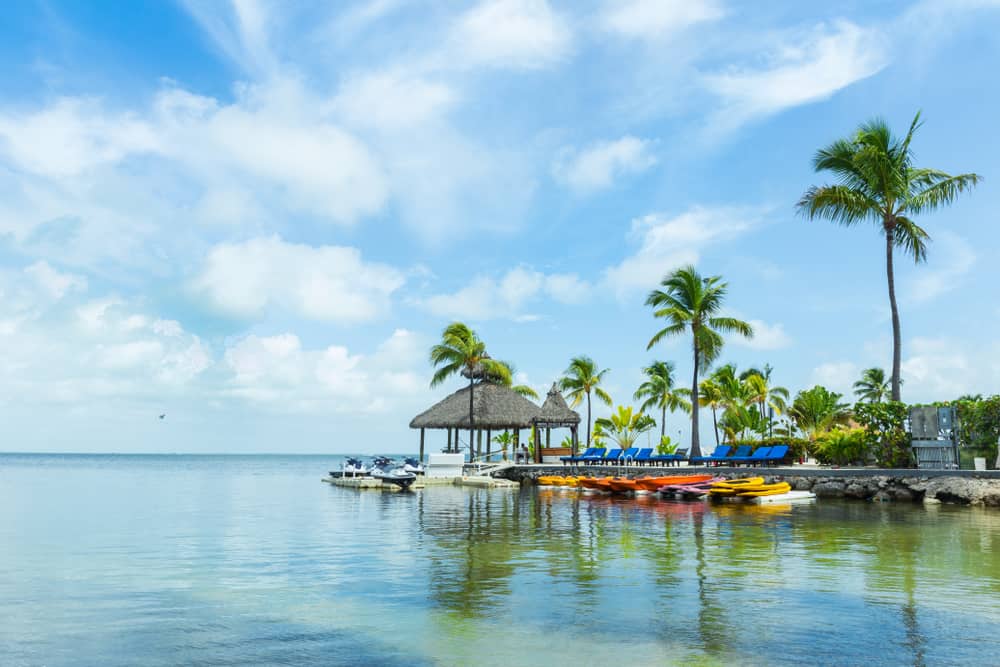 Islamorada
Islamorada is one of the cutest small beach towns in Florida. With its beachfront establishments and pristine white sand, it's hard to pass up an opportunity to stop at this beautiful island. While Islamorada is only seven miles long, it's packed with things to do.
With over 500 species of fish, it's a great place to try your hand at fishing. And the Theater of the Sea is a fantastic spot to get up close to some marine animals, like sea lions and dolphins. There are truly so many things to do in Islamorada!
Where To Stay In Islamorada
Serenity By The Sea: Check Rates On VRBO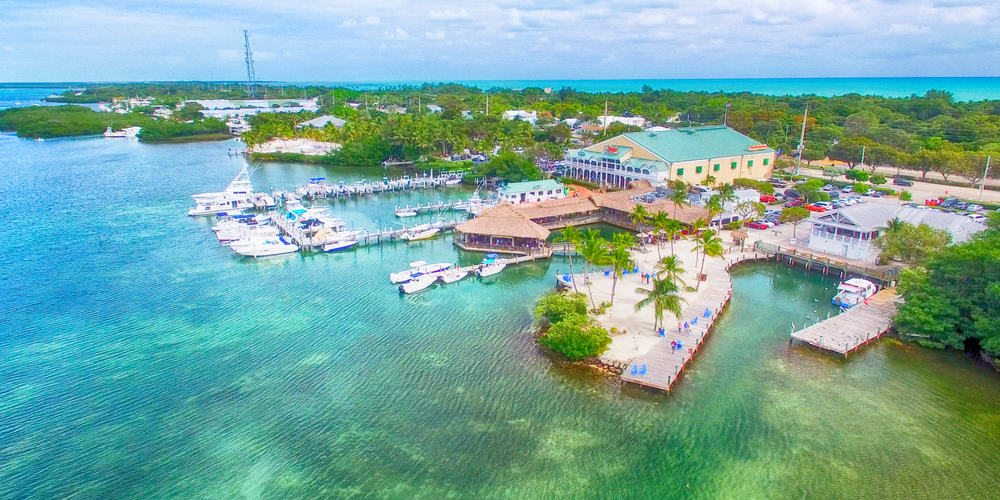 Morada Way Arts District
Islamorada is also home to the Morada Way Arts District. This small area is filled with everything art-related from sculpture galleries to art studios. But by far the most exciting event in the Morada Way Arts District is the monthly Art Walk. On the third Thursday of each month, the local artists and musicians come out to display their work and just have a good time – and you can join in on the fun too!
Robbie's Marina (Mile Marker 77)
One of the quirkiest stops on the Miami to Key West drive is Robbie's Marina. While there, you can feed a few of the hundred tarpon that gather in the area. But these five-foot-long fish weren't always grazing the surface of the marine for something to eat.
Once upon a time, the owners of Robbie's Marina saw a tarpon that had its jaw ripped open. Robbie decided to help the poor fish – who he decided to name Scarface – by stitching it up and handfeeding it until it was better. When Robbie let Scarface back out into the wild, he just kept coming back for more food – and he brought his friends. Now, Robbie's Marina is filled with friendly tarpon.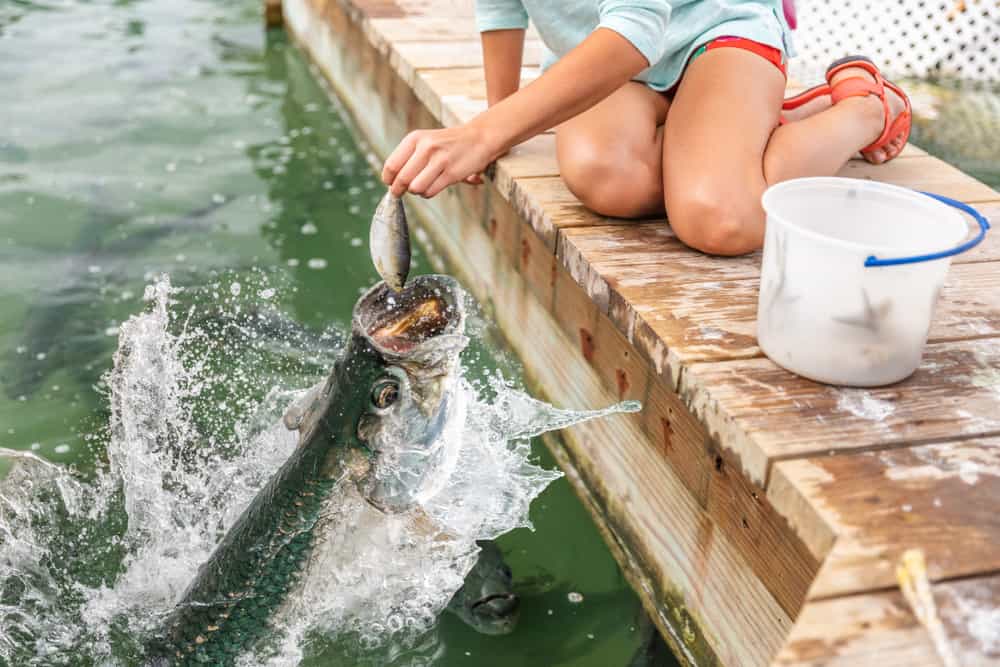 Dolphin Research Center
The Dolphin Research Center in Grassy Key rescues injured dolphins and provides a home for them if they can't return to the wild. Consequently, it is also a wonderful place for children and adults alike to learn about dolphins.
While at the Dolphin Research Center, watch the dolphins play together, learn all about these playful sea creatures during educational presentations, and maybe even donate to this non-profit so they can continue their great work.
Turtle Hospital (Mile Marker 48.5)
But dolphins aren't the only sea creatures in need of help and rehabilitation in the Florida Keys. Turtles need help too! While on your Miami to Key West drive, consider stopping at the Turtle Hospital in Marathon.
The Turtle Hospital helps to rescue, rehabilitate, and release injured sea turtles. And you can support the cause while also getting up close to these endangered sea creatures by booking a tour. But be sure to book a tour in advance, because they fill up very quickly!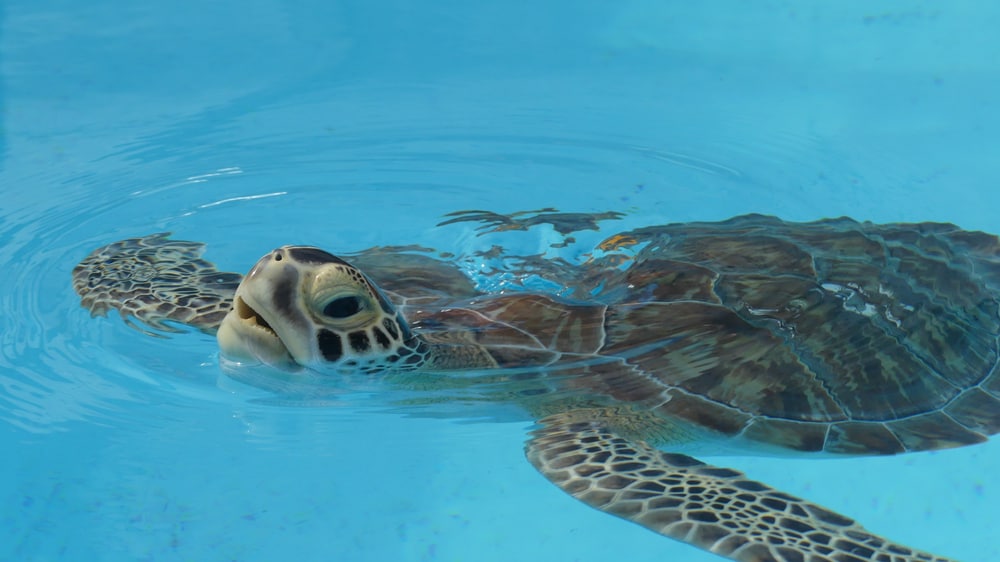 Seven Mile Bridge
The Miami to Key West drive is one of the most scenic drives in all of Florida, and a huge reason for that is the Seven Mile Bridge. This stunning bridge connects many of Florida's most underrated islands, including Bahia Honda Key and Big Pine Key. It actually starts at Knight's Key and winds its way all the way to Duck Key.
Basically, as you make your way across the Seven Mile Bridge, simply enjoy the unparalleled views of the turquoise waters, leafy mangrove trees, and tucked-away fishing piers.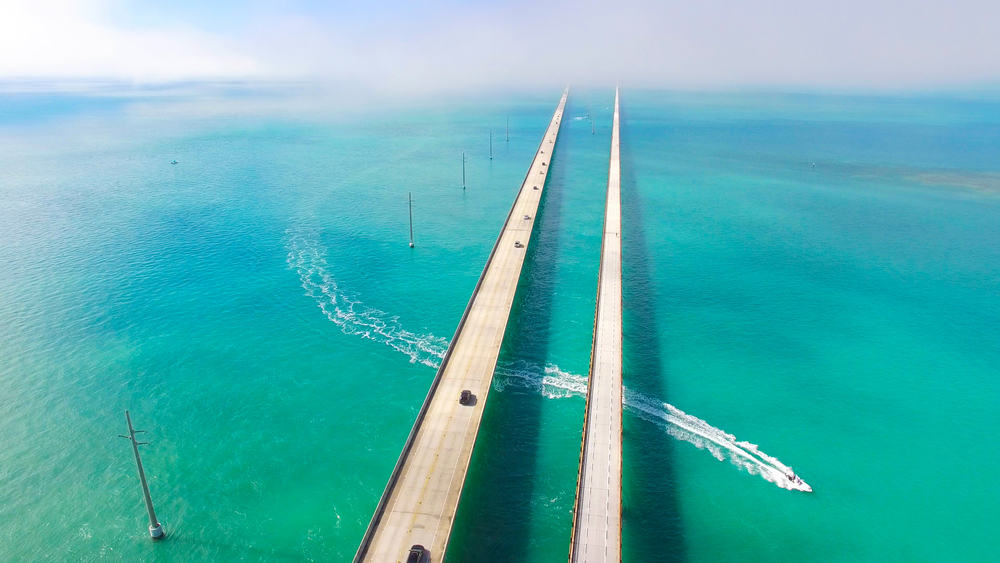 Bahia Honda State Park
When people visit the Florida Keys, they often think that they're going to find some of the best beaches in the world. But these same people often visit just the most famous of the Florida Keys, like Key Largo and Key West, which have beaches that are good but not fantastic. Instead of the famous Florida Keys, beachgoers should head to Bahia Honda State Park on Bahia Honda Key for some of the best beaches in the world.
Calusa Beach is presented as being the most beautiful beach on the island, and it's honestly hard to argue with that, considering the bright white sand and brilliant blue waters. There's also Loggerhead Beach and the Old Bahia Honda Bridge, both of which are worth a visit.
Where To Stay Near Bahia Honda State Park
Nader's Vacation Home: Check Rates On VRBO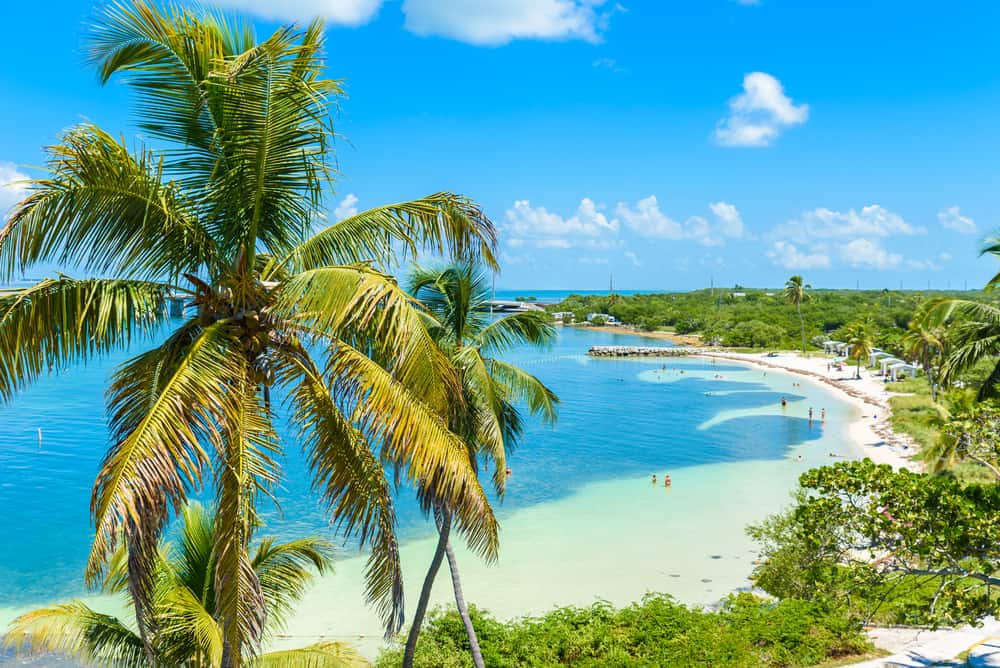 National Key Deer Refuge Nature Center
While most people know that Florida is filled with alligators, snakes, and all sorts of other dangerous creatures, only a few people know about the Florida Key deer. These dog-sized deer are an endangered species and can only be spotted in the lower Florida Keys. In order to help this species survive, the National Key Deer Refuge Nature Center on Big Pine Key has stepped up.
In addition to helping injured or sick Key deer survive, the National Key Deer Refuge Nature Center also helps 22 other endangered species in the area. During your visit, you can learn about these amazing creatures and then head into nature to try to get a glimpse of them!
Dry Tortugas National Park
Dry Tortugas National Park is by far the hardest place to access on the Miami to Key West drive. While you can access most of the stops simply by driving, you'll need either a boat or a plane to make your way to Dry Tortugas National Park.
That said, a trip to Dry Tortugas National Park is definitely worth it. Once you get there, you can snorkel and swim, visit the historic Fort Jefferson, and even camp on the island. And, as the name implies ("tortugas" means "turtle" in Spanish), you'll be able to see tons of turtles during your time at Dry Tortugas National Park. In other words, Dry Tortugas National Park has something for everyone, including history buffs, nature lovers, and wildlife enthusiasts.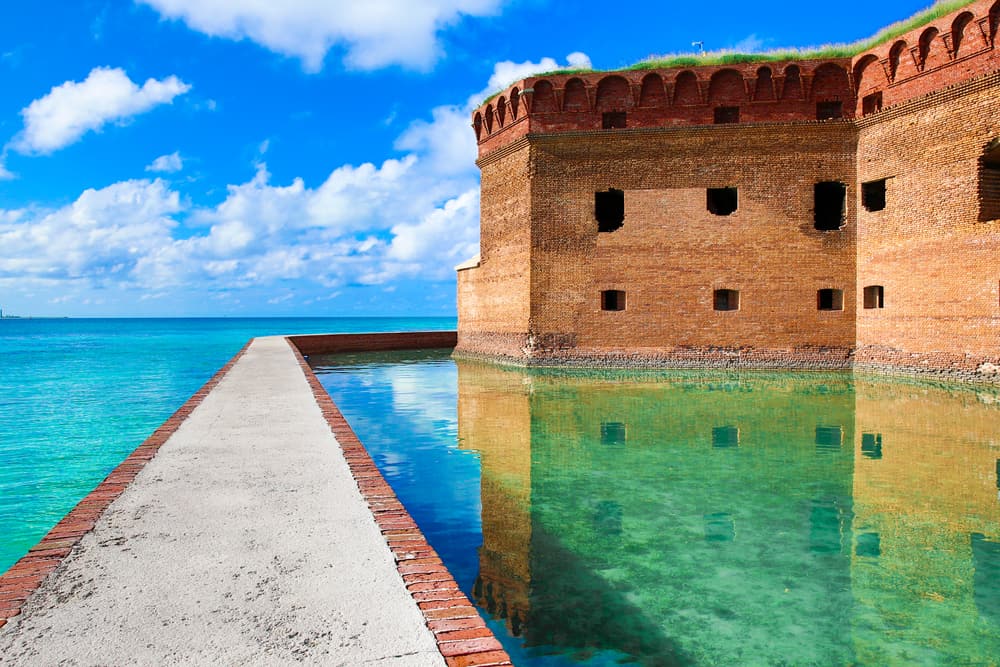 Key West
As the last of the Florida Keys and the southernmost point in the continental U.S., Key West has made a name for itself. It is by far the most well-known island out of all of the Florida Keys. While there, be sure to stop at the famous "Southernmost Point" buoy, walk along Duval Street, and watch the sun dip below the horizon from Mallory Square.
In addition to all the sun and sand, Key West has a surprising number of historical sites. Stop by the Ernest Hemingway House, peruse the Harry S. Truman Little White House, or visit the Fort Zachary Taylor Historic State Park.

Where To Stay In Key West!
Old Town Condo: Check Rates on VRBO
Where To Stay On Your Florida Keys Road Trip
If you're going to space out your time on your Miami to Key West drive, you're going to need a few places to stay. Luckily, Airbnbs are anywhere and everywhere!
Luxurious Home in Miami
If you're looking to start your Miami to Key West Drive in style, consider staying at this pristine, modern home halfway between Miami and Marathon. With white-tiled floors, sleek glass tables, and a neutral color scheme, you'll truly feel as if you're living in luxury, even if it's only for a night or two.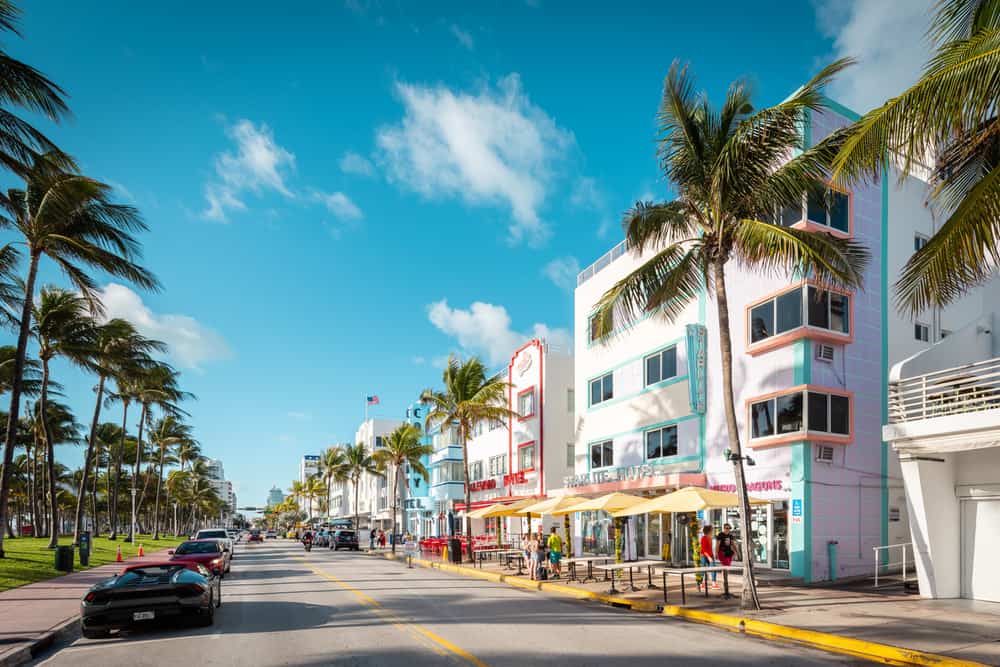 Floating Tiny Home in Key Largo
Since so much of the drive from Miami to Key West is near the water, you can find some of the most unique Airbnbs around, including The Happy Crabby. This floating tiny home boasts its own private patio, loft, and kitchen and is only accessible by kayak (don't worry – it's provided for you).
Canal-Front Bungalow in Marathon
With floor-to-ceiling glass windows overlooking a beautiful canal, this waterfront bungalow in Marathon is a fantastic place to spend the night during your Miami to Key West drive. As a matter of fact, if you're really into all things water, you can even bring your boat to this adorable Airbnb and use it to explore the waterways in the area.
Beach-Themed Penthouse in Key West
When you finally get to the end of your road trip, there are tons of Airbnbs in Key West that are absolutely wonderful. Will you opt for a beach-themed penthouse or something completely different?