Are you looking for a list of restaurants in Lakeland? We have you covered with our list of the best restaurants in Lakeland you must try!
Lakeland is located off of I-4 Interstate about 40 minutes East of Tampa and about an hour West of Orlando! If looking for fun things to do in Lakeland checkout our list! Every year some of the best restaurants in Lakeland participate in Lakelands Restaurant Week.
Restaurants have a special prix fixe menu to showcase the food revolution taking place in Lakeland. Offerings from the restaurants range from $20 to $35 and showcase the best culinary offerings from each restaurant!
Lakeland now has a wide range of cuisines from Mexican, Italian, Seafood, Barbecue, Seafood, Southern American, Steakhouses and more! You will be impressed with the restaurants in Lakeland and the imaginative and delicious culinary masterpieces they serve!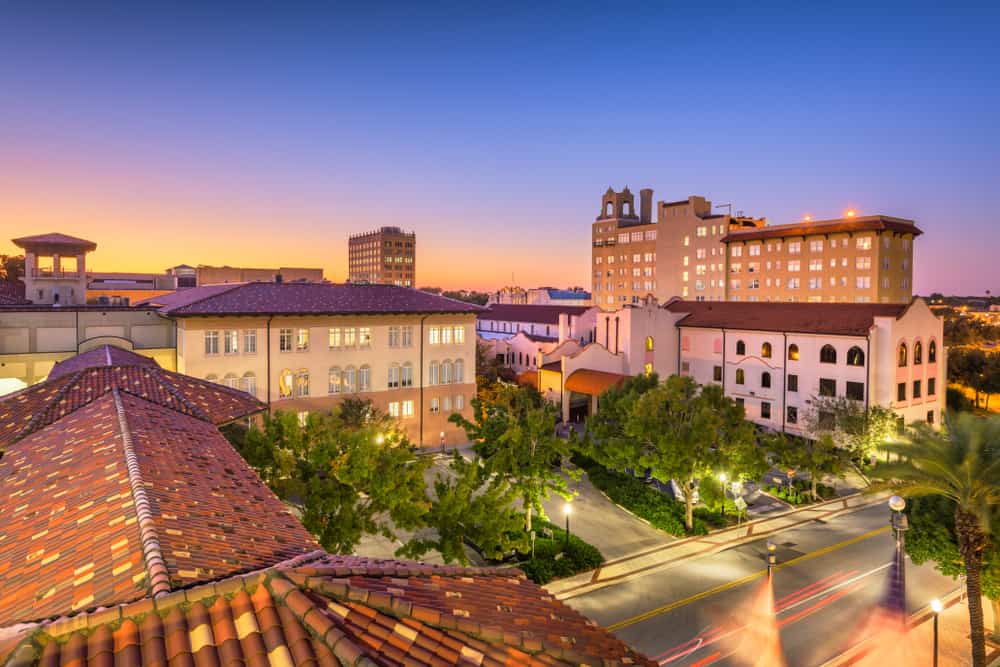 14 Best Restaurants In Lakeland You Must Try
Abuelo's
If looking for one of the best Mexican restaurants in Lakeland head to Abuelo's which is located at Lakeside Village! Abuelo's is an authentic Mexican restaurant serving up an expansive menu of made from scratch family recipes made by Chef Luis Sanchez.
Open daily from 11 am to 10 pm expect Friday and Saturday nights open until 11pm.
Try the fire-grilled fajitias with chicken, steak, veggies, or yucatan shrimp served with grilled onions and peppers with charro beans, pico and guacamole and tortillas all homemade!
Or house specialities like Pechga con Calabaza chicken breast with zucchini, corn and chilis, Nacho's, Durango Burrito spicy shedded beef with chili con queso, Mi abuelo's Manjar enchiladas topped with egg, or wild caught shrimp wrapped in bacon!
Try one of Abelo's handcrafted margaritas like El Jefe or La Grandeza Margarita frozen or even a frozen sangria margarita mix!
They have a second location in Florida in Kissimmee if visiting during the holidays make sure to check out Gaylord Palms Winter Wonderland Ice exhibit!
Tapatios
Tapatios is another one of the Mexican restaurants in Lakeland that serves fresh authentic Mexican dishes! They serve a lunch menu until 3:30 pm with prices ranging from $7 to $9. The restaurant is closed on Mondays, but open Tuesday through Sunday 11 am to 8 pm.
For lunch try the Lunch Special #3 a tamal, taco rice and beans, the Torta a Mexican sandwich with you choice of meat, enchiladas supremas served with four different enchiladas chicken, beef, bean and cheese. Or even Huevos a la Mexicana served with rice, beans and a tortilla.
Other menu items include Mole with pork tips or chicken breast, Chimichanaga, Fajitas with shrimp, chorizo or chicken and beef.
They have a large seafood menu offering from shrimp cooked your way in an array of homemade sauces from a spicy to mojo. Or Tostado de ceviche, grilled fish cooked with onions and peppers.
If you can't decided choose you pick two combo platter where you can try tamale, enchiladas, burritos and more! Tapito's is known for their relaxed dining experience with amazing service!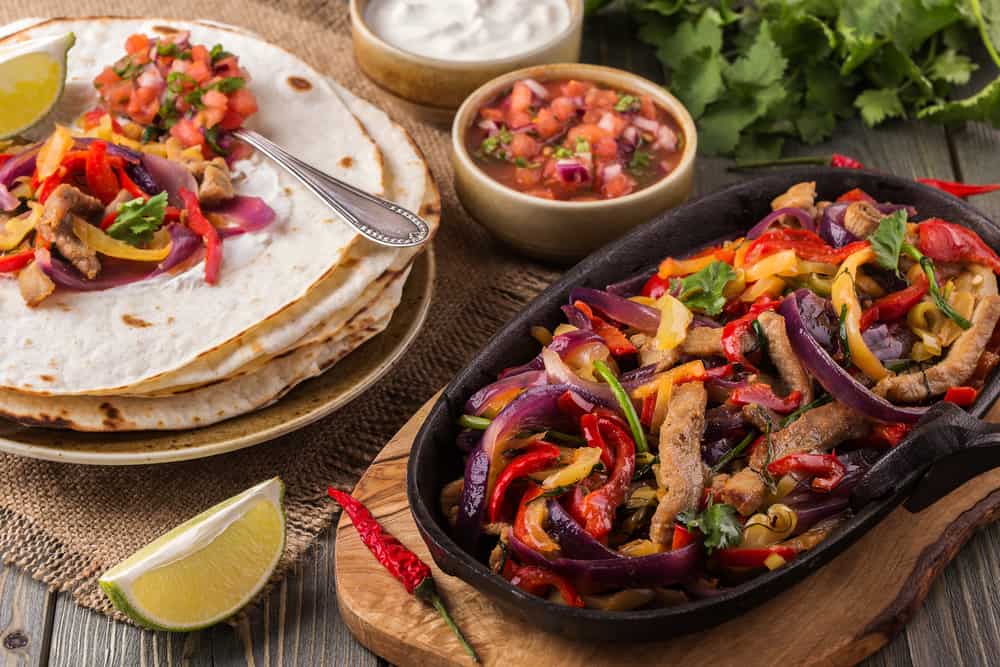 Fish City Grill
Fish City Grill is one of the restaurants in Lakeland that serves fresh seafood! The motto at Fish City Grill is to "serve great seafood made from scratch at affordable prices"!
What makes this restaurant unique is they host First Tuesday monthly event where 15% of sales are donated to charity that day! So make sure to dine here on the first Tuesday and help give back to the community while dining out!
For appetizers try the fried dill pickles, oyster nachos, or crispy calamari all menu favorites. OR if in the mood for soup after all Fish City Grill is famous for their house-made soups like gumbo, clam chowder, or roasted jalapeno soup!
For dinner try the serafin's fish tacos, fish and chips, seafood platter, snow crab boil, shrimp po boy or if not in the mood for seafood you can try the darn good burger!
Il Forno
Il Forno is one of the Italian Lakeland restaurants that serves pizza, pasta, salads and more. They are closed on Monday!
Visitors rave about about the delicious food, large portions and good prices. Menu favorites include the pizza served at Il Forno. You can build your own pie's from the fresh topping list and they come in several sizes. From personal pizzas to XL pizza for families!

If not in the mood for pizza for dinner try the lasagna or veal, chicken or eggplant parmigiana, veal marsala. Or a calzone, soup or appetizers like calamari and Italian antipasto.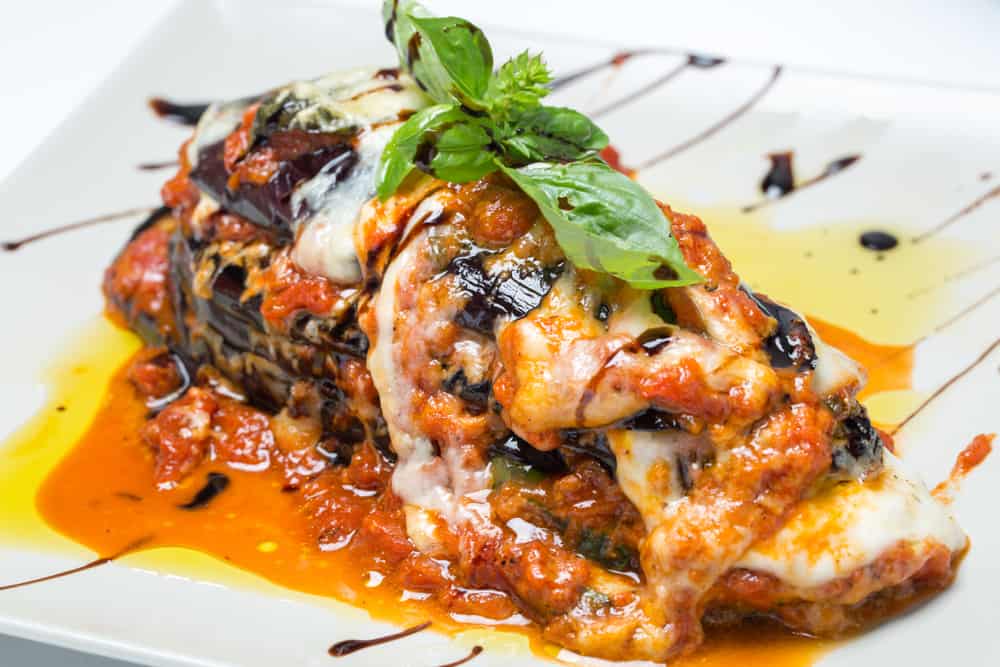 Bay Street Bistro
Bay Street Bistro is one of the places to eat in Lakeland that also serves as an art gallery! Bay Street Bistro is a cozy place to dine on upscale food in a relaxing environment complete with an outdoor patio. It is one of the downtown Lakeland restaurants.
For starters begin with the baked brie, escargot or mussels la creme. For salads they offer classics like a caesar or caprese or try the poached pear salad.
Dinner you have your choice between fresh catches like black grouper and chilean sea bass, seafood vol-au-vent, or scampi. If in the mood for fowl there is a roast duck or herbed chicken. And for beef and lamb try the beef wellington or herb crusted rack of lamb!
Bay Street Bistro also has an extensive wine list so make sure to take a look before ordering! Don't forget dessert take a look at the dessert display to see what homemade offerings are available!
Cafe Roti
Cafe Roti serves modern day Indian and Pakistani fusion cuisine with an American flare. The recipes used at Cafe Roti have been passed through generations providing diners with a gourmet meal!
This is one of the restaurants in Lakeland that serves both a lunch and dinner menu with plenty of vegetarian options!
They have a lunch combo of vegetarian, chicken or beef served with basmati rice, plain or garlic naan with onion bhajia with your choice of sauces for only $11-12
For dinner start off with samosa or Kebobs or the daily fresh soup of the day. For entree you can try the lamb or shrimp in addition to lunch choices. For something sweet try Korma sauce, or tikki masala, vindaloo if choosing lamb, or if you want something hot the madras.
Don't forget to order your Naan bread made in house!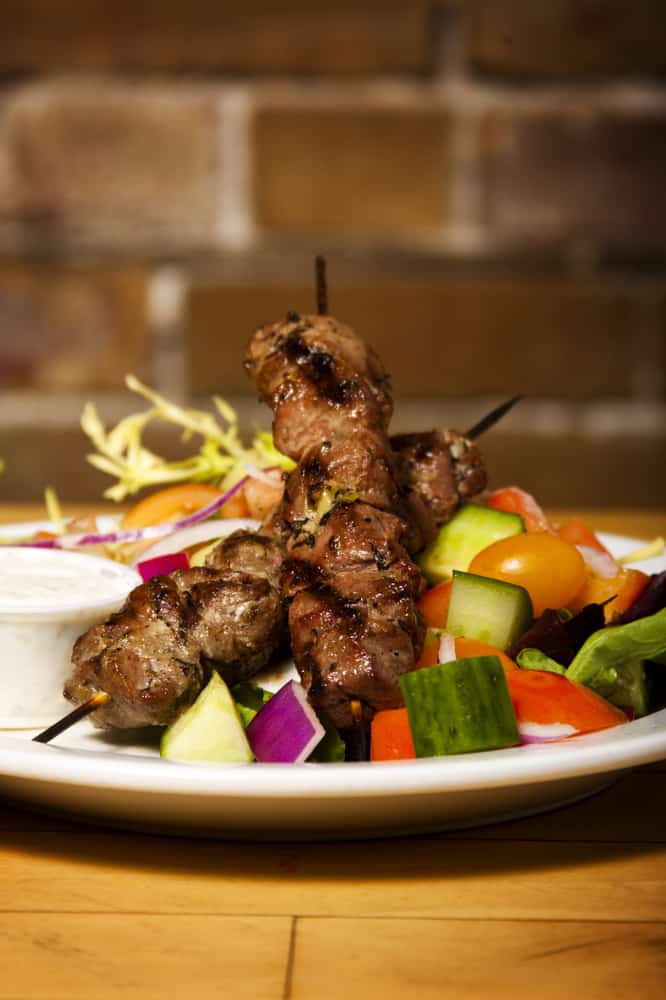 Ford's Garage
Ford's Garage serves seriously good burgers in an atmosphere that is created after a 1920's service station, you will see vintage Ford cars, auto parts and even gas pumps making this a fun dining experience!
The burgers served are made with black angus beef and all natural ingredients. Ford's garage also serves turkey, chicken and vegetarian options! Along with American comfort foods like chili, mac and cheese, chicken tenders, onion rings, nacho's and meatloaf!
The burger's are 1/2 pound and you can try the Ford's Signature with sharp cheddar, bacon, bbq sauce, the mushroom Swiss burger, black n' bleu with bleu with bleu cheese, bacon, caramelized onion, BBQ brisket! Any of these can be substituted for a veggie burger!
For healthier fare they have their salads, such as the chop-shop salad with hard boiled egg, chick peas, bacon and veggies or the berries and gorgonzola salad there is also chili garlic salmon served with veggies!
Nineteen61
Nineteen61 is one of the downtown Lakeland restaurants that opened in 2015 and serves modern Spanish food! Chef Marcos Hernandez named the restaurant after the year 1961 when his parents were exiled from Cuba and hopes it will be a food revolution in Lakeland.
Nineteen61 partners with local farms to source chickens, pigs, produce and more. Chef Fernandez believes in using the freshest ingredients. They serve a happy hour, lunch, dinner and Sunday Brunch menu.
Happy hour menu is served daily from 2pm to 6pm in the bar area named bar61! $6 tapas like shrimp ceviche, croquetas, tacos, calamari are served alongside $4 draft beers and $6 house cocktails like 61cosmo, margarita, or mule!
For the Sunday Brunch menu Nineteen61 serves pastelitos, breakfast shortcakes, crab cakes for starters. Ropa vieja, huevos rancheros, steak and eggs, grits and gatortail, biscuit and gravy as well as favorites like American breakfast and eggs Benedict!
For lunch try the calamari fritos, bamaca burger, pollo a la brasa or roasted Peruvian chicken, churrasco steak, chipotle salmon, shrimp tacos or watermelon salad!
The dinner menu at Nineteen61 is outstanding begin with the charcuterie board with jamon iberico, soup of the day or lechon tostones. For mains try the quinoa saltado a vegetarian option, ribeye, seafood paella or durac pork tenderloin. Perfect to pair with one of the craft cocktails like Papi Chulo a jalepeno infused tequila or la colada!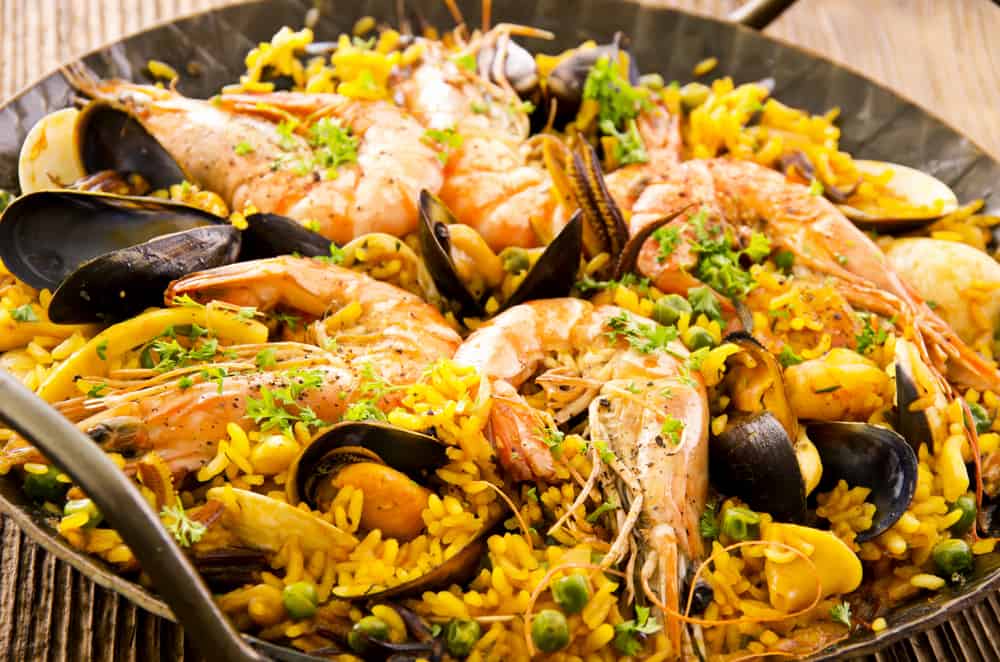 Ovation Bistro and Bar
Ovation Bistro and Bar is the perfect place to eat if visiting the nearby Circle B Bar Reserve one of the best places in Florida to spot alligators! They are a family owned restaurant specializing in smoked meats!
Known for the drink menu in addition to food, try one of the craft beer or choose a beer light where you choose four 5oz drafts if you can't decide! They serve $5 cocktails like rum punch, house rita or blue waves. IN addition they serve specialty cocktails and a full bar.
For dinner menu try the tribute shrimp, flatbreads, wings or smokehouse potatoes. Try one of the combination dinners like chicken and smoked in house rib voted best in central Florid or brisket and ribs!
OR go for the chef selection like pork shank Osso Buco or New Zealand lamb chops, Filet Mignon or Baby back ribs!
They run awesome specials like wine Wednesday with $10 off each bottle of wine, two for one sangrias and mimosas on Sunday before 3 pm, Thursdays prime time prime rib days and happy hour from 3 pm to 6pm with $5 shared plates and bogo beers and wine and drinks!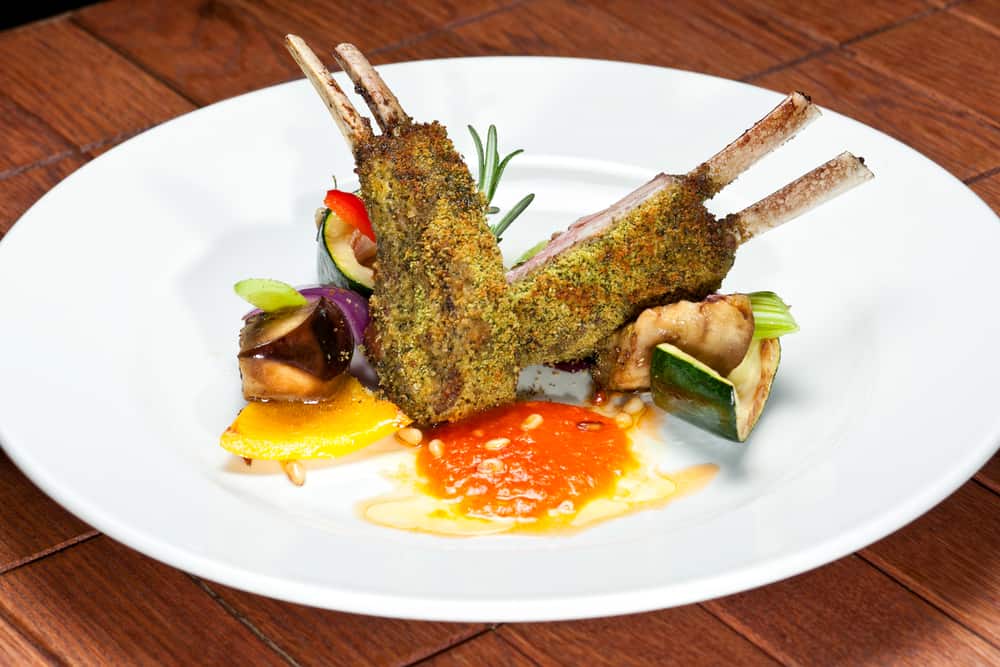 Cafe Zuppina
Cafe Zuppina is voted as one of the best restaurants in Lakeland! Cafe Zuppina serves healthy Mediterranean food for the last 10 years! Connected to the restaurant is the market that opened in 2019 for to-go, pastries and coffee!
The is one of the restaurants in Lakeland that has a large vegetarian and vegan menu! The restaurant and market are open Monday through Saturday from 11am to 7pm.
Try the hummus, fried eggplant, sauteed brussel sprouts, or feta rolls for starters. Lunch options range from chicken or lamb kababs, veggie or beef wellington, veggie moussaka or a veggie platter.
Dinner options include Zuppina's chicken Limone, Aegean Kababs. eggplant pasha or Icelandic Haddock and Salmon Platter!
Scarpa's Italian
Scarpa's Italian opened in 2013 and is open at 5pm daily and closes at 9pm Sunday through Thursday and 10 pm Friday and Saturday! All the pasta is made in house after a 2016 visit from Emeril Lagasse himself! Make sure to make a reservation!
For antipasti's they serve bruschetta, sausage and peppers, baked brie, stuffed mushroom and portobello mushrooms!
The seafood dishes range from shrimp scampi, shrimp diablo to lobster ravioli, black grouper, and seafood fettuccine!
For pasta dishes try the manicotti, gnocchi sorrentino or penne and sausage. If in the mood for chicken the tuscan chicken is delicious as is the veal piccata and veal cannelloni!
Scarpa's offers a large wine list with both by the bottle and by the glass options!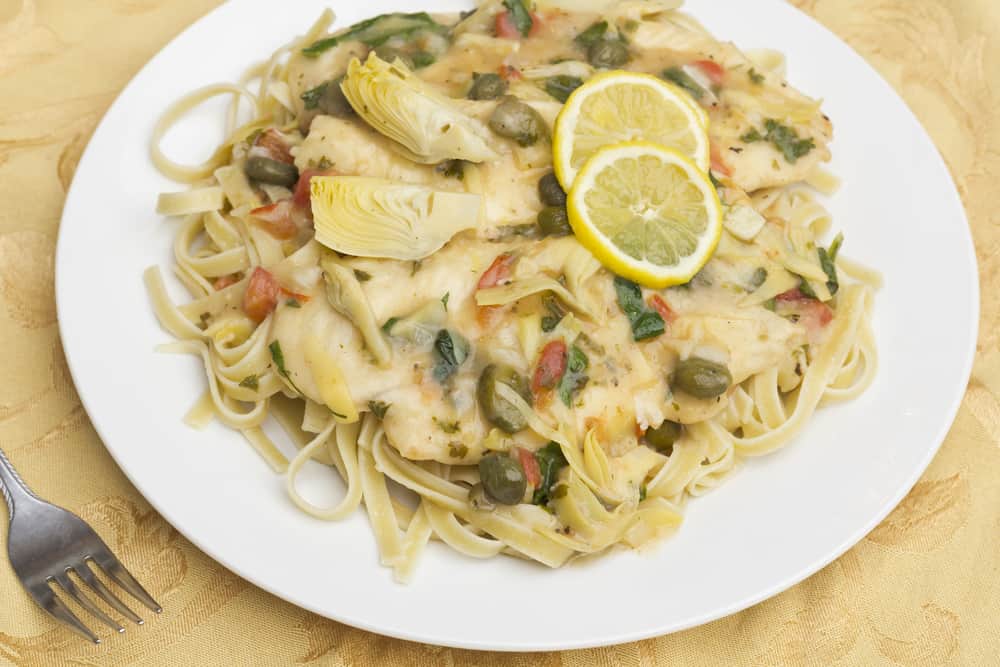 Mister Fish
Mister Fish has been a Lakeland staple since 1968! This carry-out only restaurants is one of the places to eat in Lakeland famous for the fish sandwiches and seafood platters.
Everything is made to order and home-made for the best quality food! The simple menu allows you to order meals served with hush puppies, onion rings and fries. Baskets with fries and coleslaw. Boats come with chips, and Sandwiches are served alone.
You can choose from fish, shrimp, chicken or clam strips. Mister Fish also serves corn dogs, philly cheese steaks, or burgers.
They have a ton of sides fro side salads, onion rings, cheese fries, collard greens, steamed veggies, mac and cheese, potato salad, fired okra, cheese grits and bbq beans!
The Red Top Pit Stop
The Red Top Pit Stop serves some of the best food in Lakeland if looking for barbecue or burgers! The atmosphere is that of a diner with red and white checkered wax paper holding food served in baskets!
Everyone raves that this mom and pop style restaurants serves up amazing burgers, brisket, redneck nachos, ribs and sandwiches in large portions!
Burger favorites include the Shroom Burger, Pile Up with bacon, the Red Top with chili, and the Guru on Gouda! IF in the mood for more comfort type food try the beef brisket or country fried steak.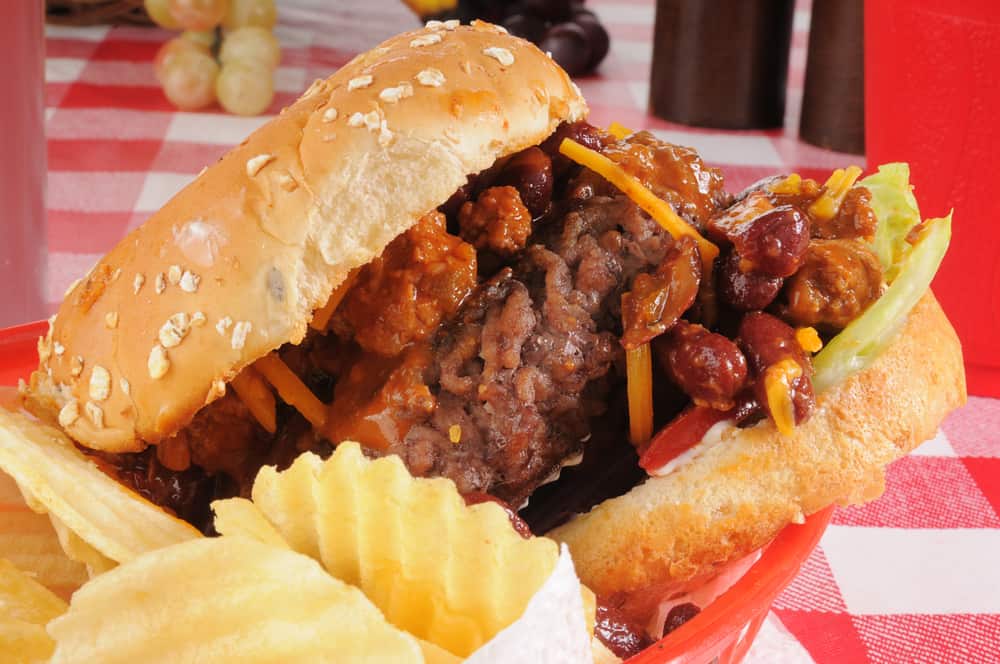 Fred's Market Restaurant
Fred's Market Restaurant is one of the places to eat in Lakeland if looking for farm to table menu! They have a second location in Plant City perfect if visiting Keel Winery and Brewery on of the Tampa Bay breweries to visit!
Fred's serves breakfast, lunch and dinner! For breakfast they serve eggs, casseroles, , southern sides like hash browns, biscuit and gravy and fresh fruit. During the week if you come before 8:30 for breakfast coffee, tea and sodas are free!
For lunch Fred's serves fried chicken, catfish, trout, daily specials, veggies, cornbread, salad and dessert! Like with breakfast you can choose all you can eat option or a one trip to the market table!
Dinner options include Jack Black ribs in addition to the lunch offerings! Specials include chicken and dumplings, mojo pork, moms spaghetti, shepherds pie, fried shrimp and more depending on the day!
Did You Find This Post Helpful?
If so, we would love to keep in touch! We enjoy seeing photos and comments about your experiences in Florida! You can follow us on Instagram and we will repost your photos on our feed and comment too! Just tag us at @floridatrippers and hashtag #floridatrippers. We can't wait to see your travels!