Are you looking for restaurants in Sarasota? We have you covered with the best restaurants Sarasota has to offer all in one list to make it easy to choose!
While you are exploring all the fun things to do in Sarasota don't forget to make time to explore the culinary offering in Sarasota.
While Sarasota sits on Gulf Coast of Florida and has plenty of seafood dining choices from al fresco spots to upscale seafood fusion restaurants it offers a ton of other dining options as well.
From Asian, Spanish, Southern Comfort, Barbecue, German and Gluten Free you have plenty of options from downtown Sarasota to St. Armands Circle these dining options will allow you to taste some of the best food in Sarasota.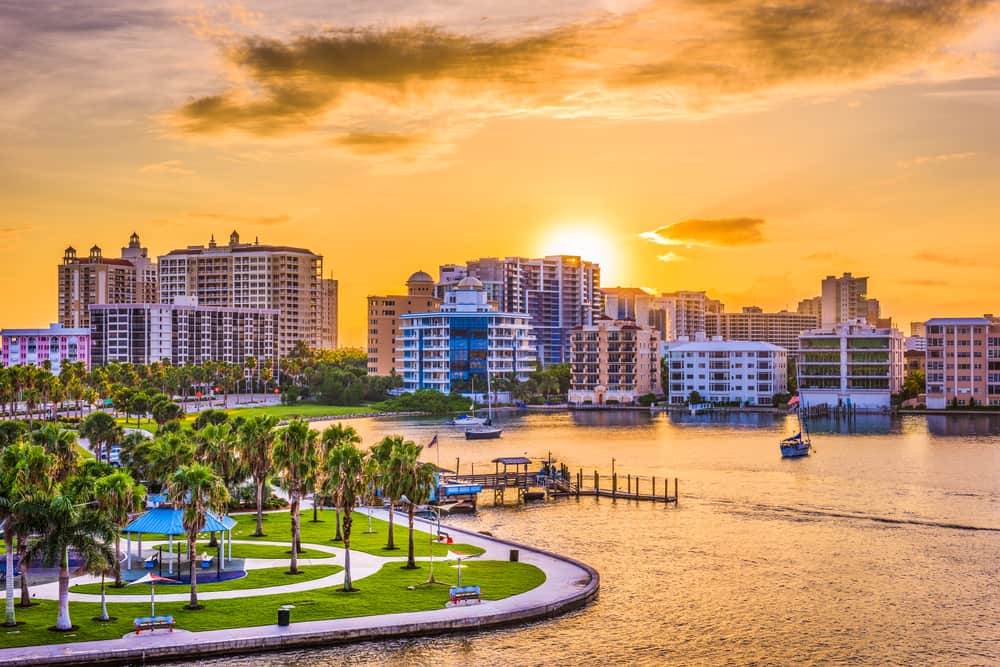 15 Best Restaurants In Sarasota You Must Try
Pacific Rim
Pacific Rim Sarasota is a restaurant that focuses on Japanese and Thai fusion cuisine. They serve a lunch, dinner and sushi menu!
The sushi rolls are beautifully crafted and equally delicious. From favorites like Dynamite, King Salmon Roll, Emerald Sea roll and Google Roll to combos like Chirashi or assorted sashimi and sushi dinner.
The dinner menu includes seafood dishes like rainbow trout and fresh tuna. Wok dishes like tofu or seafood with sauces like cashew nut and pad prik coconut or garlic. Or Red, Green or Yellow curry dishes.
The Blue Rooster
Blue Rooster Sarasota is known for their live music and comfort food. On first Sunday or each month they hold Gospel Brunch and reservations are recommended.
With classical southern comfort recipes with a twist Blue Rooster Sarasota focuses on locally-sourced ingredients using the freshest ingredients.
Try the deviled eggs, duck wings, fried green tomatoes or chicken biscuits to start out. Then try the Blue Rooster's Famous Fried Chicken using peanut oil!
Other items on the menu include sandwiches, burgers, pulled pork, fried chicken and waffles, catfish and low country shrimp and grits!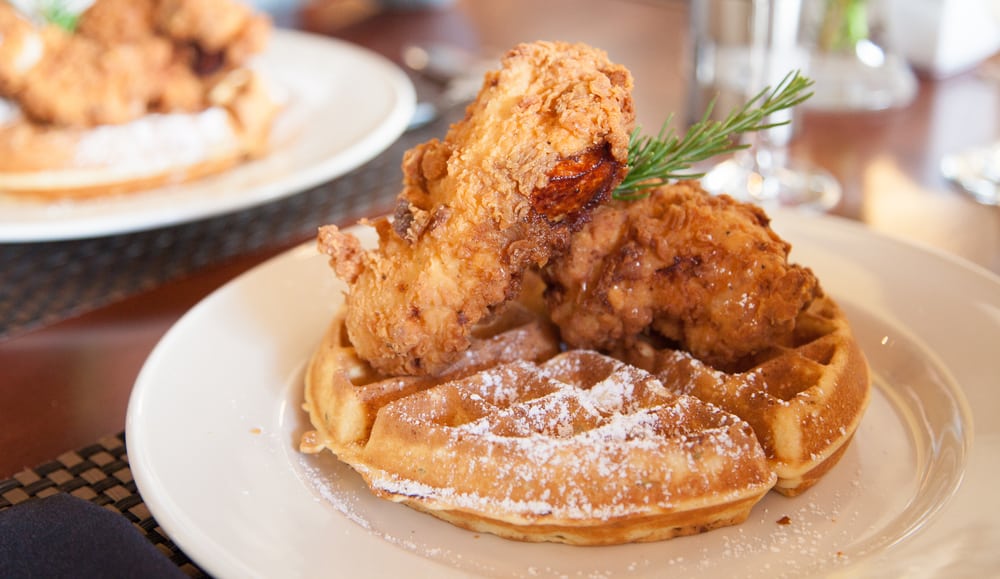 Shore Restaurant
Shore restaurant sarasota is a mid-century Al Fresco coastal eatery with a large open air dining space. The Shore also serves a Sunday brunch menu from 10 am to 2 pm as well as a daily all day dining menu!
Start the menu with small plates meant to share like rustic rosemary olive bread with spreads, shrimp ceviche, lobster and lump crab rolls, truffle fries and grilled asparagus.
Main courses include Faroe island Salmon, pan seared Red Snapper, miso Marinated Black grouper, meatloaf, fried chicken, burger, tacos, and more!
For vegetarian and vegan menu there is a forest mushroom and black bean burger, red and golden beet salad or a kale vegan salad.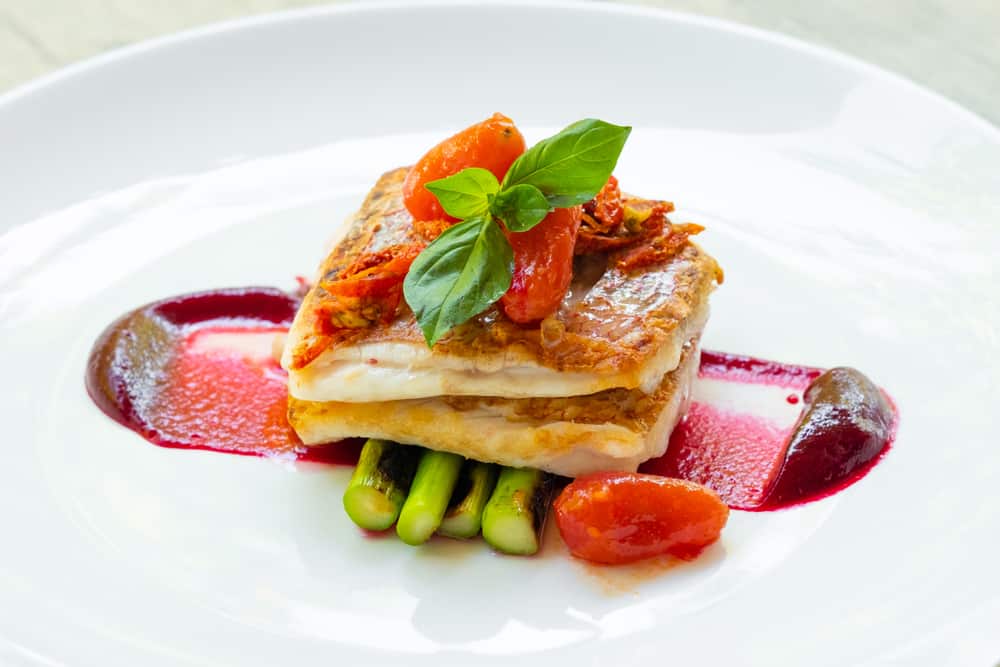 Columbia Restaurant
Columbia has several restaurant locations and the one is Sarasota is located in Saint Armands Circle Restaurants area. If in Tampa try dining at the Ybor location.
What makes this one of the best restaurants in Sarasota is it is open 365 days a year and has been a Florida staple since 1959! The Sarasota location is often called the prettiest with huge windows and a hand painted dining room with large covered patio to dine Al Fresco!
Start the meal with the Sangria de Cava, the Columbia's Original 1905 salad, cuban sandwich, empanadas or croquetas to share.
All dinners are served with hot cuban bread and butter! From teh Paella a la valenciana with seafood, to Red Snapper a la Rusa to Shrimp and yellow rice and grilled grouper there is something on the menu for everyone!
A lunch menu is served daily from 11 am to 4pm and features many of the same dishes.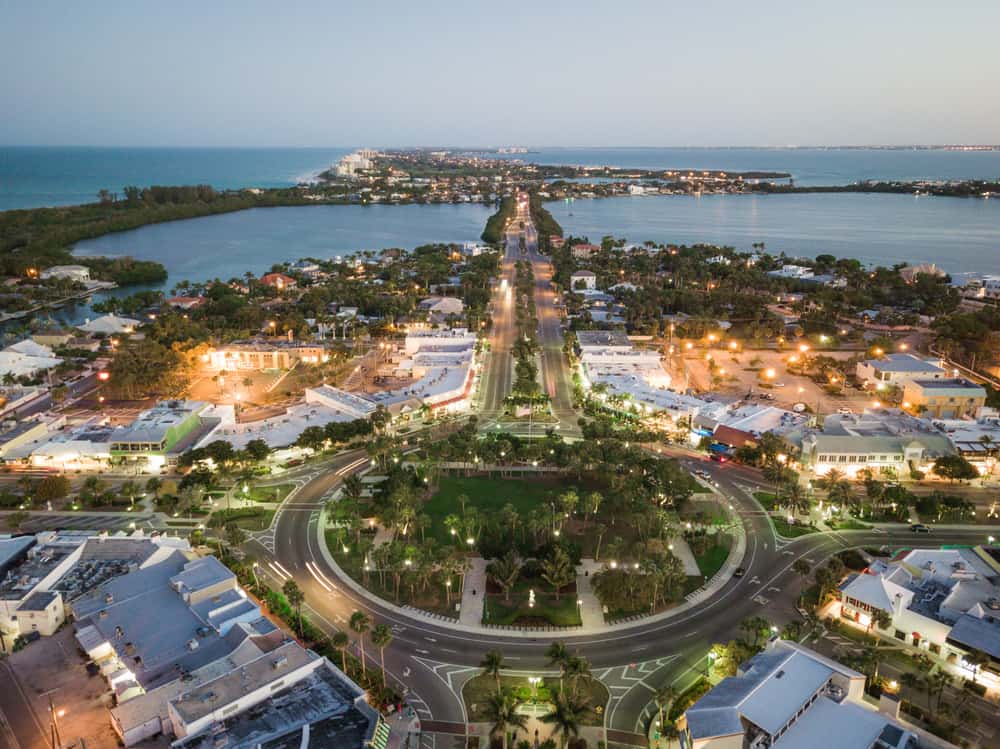 Dry Dock Waterfront
Dry Dock Waterfront is located just a 15 minute drive over the bridge from Sarasota in Longboat Key! If looking for Al Fresco waterfront dining head to one of the most scenic restaurants in America! Dry dock prides themselves on using fresh ingredients and seafood.
With a menu focused on seafood try the grouper bites, seafood or crab and corn chowder and crab cakes. They serve sandwiches like grouper and red snapper, lobster rolls or fish n' chips. As well as vegetarian options like Caprese sandwich.
Or try fresh fish like Florida Grouper or Florida Red Snapper that can be grilled, blackened or fried! The boathouse tacos are also menu favorites with options like grouper, lobster or shrimp. For non-seafood lovers they have pasta dishes and steak!
Crab & Fin Restaurant
Crab & Fin is one of the Saint Armands Circle restaurants serving the freshest seafood since 1978. They serve dinner, happy hour from 4 pm to 6 pm, early bird dining from 4:45pm to 5:45 pm and a Sunday Brunch from 11:00 am to 2:00 pm.
The seafood at Crab & Fin is sourced from around the world to be the freshest available from ecologically responsible fishers. Local seafood choices range from Mahi Mahi, Black Grouper, Wahoo, King Fish, Florida Keys Lobster Tail and Yellowtail Snapper.
Daily Catch menu changes daily and has favorites such as Georges Bank Dayboat Harpoon Swordfish to European Dover Sole and Whole local mangrove Snapper and Alaskan Hailbut.
On the full menu they have featured land and sea specialties all made to order from scratch like coconut crusted chicken, filet mignon, shrimp scampi and braised beef short ribs. All pastas, breads and pastries are made in-house as well!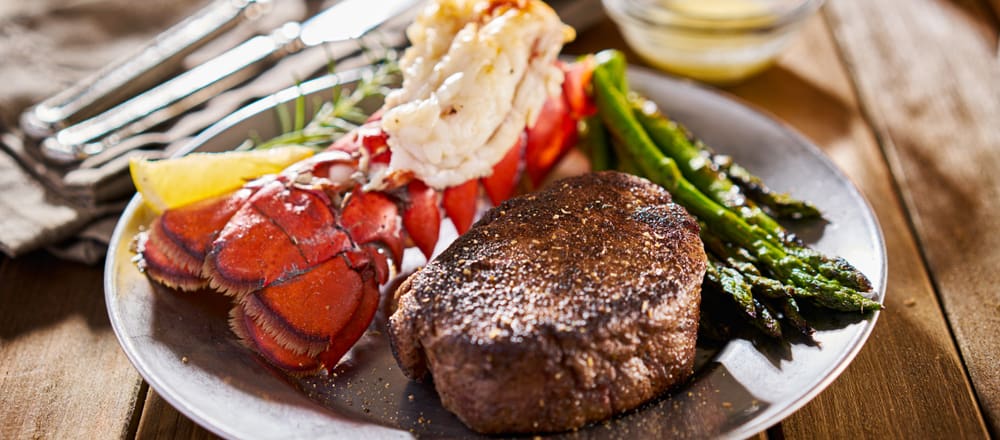 Indigenous Restaurant
Since opening in 2011 this downtown Sarasota restaurants is known for its focus on sustainable seafood working with local fisherman and farmers to bring the freshest ingredients to diners. The restaurant is open Tuesday through Saturday.
The restaurant hosts a sustainable seafood dinner every year to educate and inspire the community and is the only restaurant in Sarasota to partner with Monterey Bay Aquarium Seafood Watch Program.
The menu ranges from parmesan beignets, green tomato and peanut salad, seafood chowder, Cincinnati style cauliflower, Thai green curry fish dip, baked scallops and M uncle's burger. They also have hook to fork gulf and Atlantic fish.
Daiquiri Deck Raw Bar
Daiquiri Deck Raw Bar is one located in Saint Armands Circle restaurants area. This is one of the Sarasota restaurants known for its Happy Hour from 3 pm to 7 pm daily! They also have locations in Siesta Key and Anna Maria Island!
The casual atmosphere with live music Monday though Saturday and delicious frozen daiquiris with a raw bar and large seafood menu is the perfect place to eat in Sarasota.
Try the Blue Point or Apalachicola oysters on the half shell, steamed or casino style! OR oyster tacos, deep fried or blackened Mahi bites, crab cake blt, snapper wrapper or short rib grilled cheese.
For happy hour you can enjoy half priced daiquiris like electric lemonade, froze, mighty mango, purple haze or deck diesel or the St. Armand's margarita as well as local craft beer from the Tampa Bay area.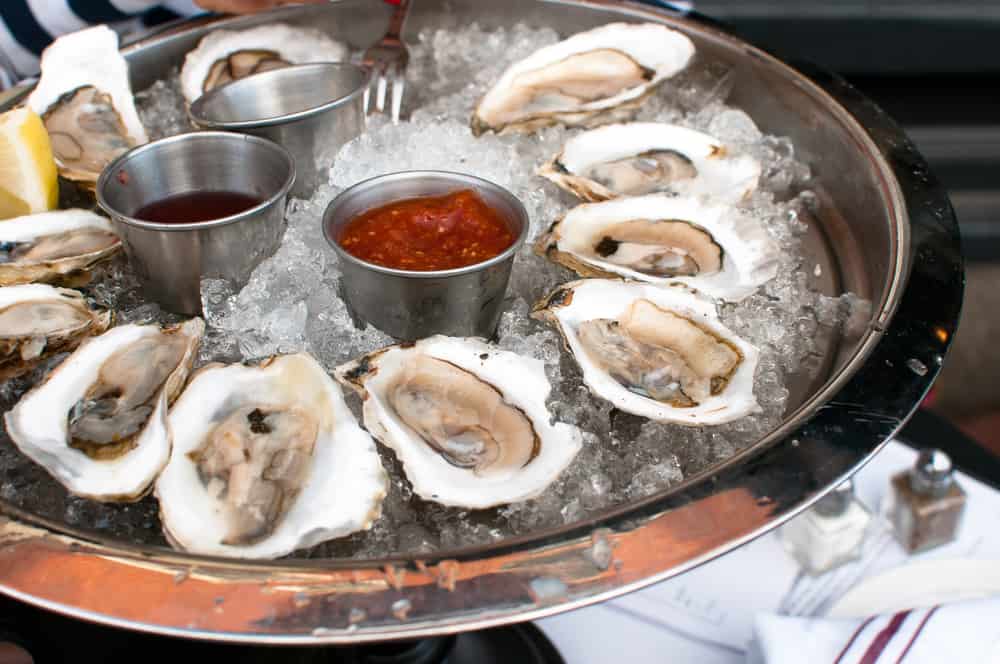 Selva Grill
Selva's is one of the Downtown Sarasota restaurants that specializes in Latin America cuisine with an emphasis on Peruvian dishes. Selva is known for their ceviches of the house. They also have a lounge with a late night menu served until 1am, house DJ on the weekends and custom cocktails.
Selva has a number of ceviches from fresh Hawaiian wahoo, to Maya Shrimp, Mixto with season fish, Selva Wild white fish, tuna tiradito, sea scallop, pulpo al Olivo and a Spicy Tuna Ceviche are all options.
For Peruvian style menu items try empanadas, parihuela, Mirin roasted sea-bass, Selva's skirt steak, Andean rack of lamb, and a plato vegetariano.
Nancy's BBQ
Nancy's BBQ is one of the places to eat in Sarasota if looking for barbecue! Chef Nancy Krohngold prepares her own Boston Butt using a secret 14 ingredient rub that is then cooked for 15 hours! This downtown Sarasota restaurant is a must visit any day but Sunday when they are closed.
You will find North Carolina style barbecue on the menu and know you are the right place when you spot the big red tractor outside the restaurant.
From pork, brisket, ribs, sausage, chicken, salmon or even mushrooms for vegetarians they serve it a number of ways! Try it on a sandwich, salad, combo tray with slaw.
If coming with the family try a feast that feeds 4-10 people and includes a mix of meats, sides like baked beans, cheese grits, potatoes, edamame succotash and rolls!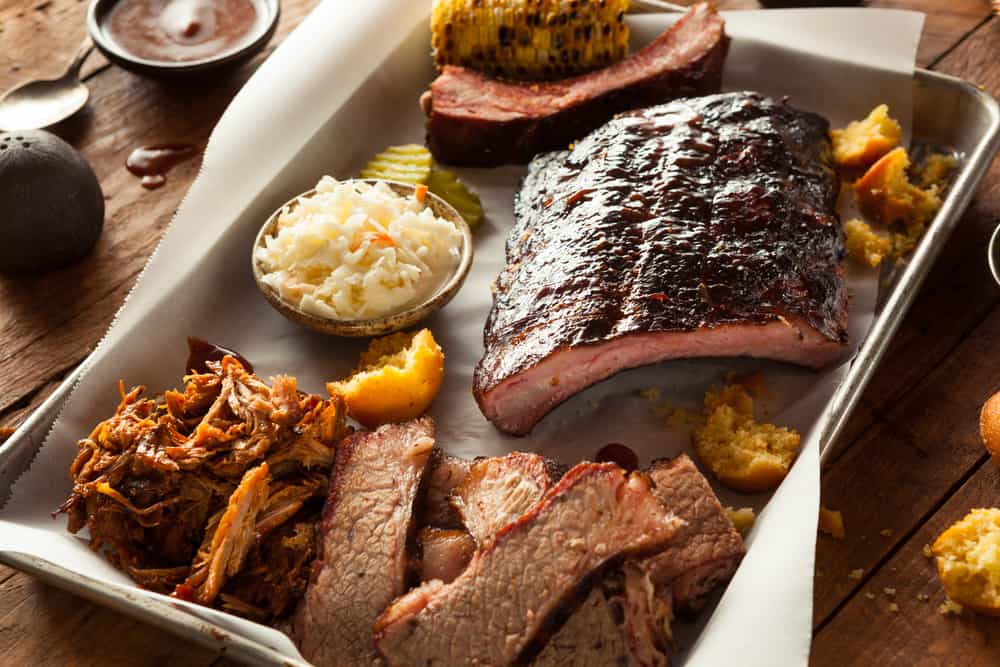 Fresh Kitchen
If looking for a 100% gluten free Sarasota dining menu head to Fresh Kitchen or "FK" for short! They have several locations open throughout Sarasota and the Tampa Bay Area. Everything here is homemade, antibiotic free meats, almost completely dairy free and no processed food!
Fresh Kitchen serves a healthy fast food type menu! They have several bowls to choose from where you customize your base, veggies, protein and sauce choice.
You can choose from favorite like kale slaw, power rice, spinach salad or coconut rice for a base. Roasted veggies like parmesan broccoli, basil mushrooms, or roasted chickpeas. Proteins range from roasted salmon, citrus chicken, and tofu.
Fresh Kitchen also serves pressed juices and homemade teas made in house like chiwee strawberry, macho milk with matcha tea, peach mango tea, or cucumber lemon ginger tea!
Antoine's Restaurant
Antoine's is one of the best restaurants in Sarasota for French, Belgian, Italian and Seafood fusion. Everything on the menu is made from scratch when your order by the chef and stunningly plated!
You can see the fusion influence on menu items like La More Waffle, burrata, mushroom delight, Salmon Scallop Pasta, or baked Black grouper.
Antoine's is known for their mussels any number of ways from traditional style to creamy garlic, Provencal, Angela's Favorites, or curry mussels.
For dishes from the land range from steak tartare, duck breast or filet mignon in puff pastry! Save room for the dessert trio a selection from chocolate mousse, blood orange sorbet, profiterole, creme brûlée or sea salt ice cream!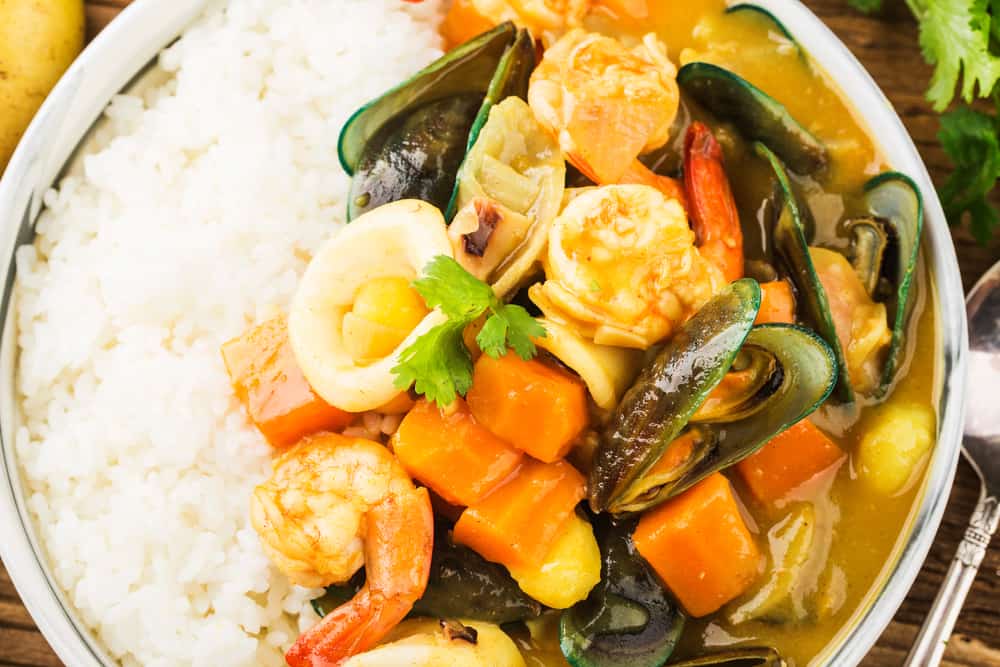 Heinrich's German Grill
Heinrich's German Grill is one of the more casual Sarasota restaurants. This is one of the family run restaurants in Sarasota that serves delicious homemade German food. They are closed on Mondays!
If looking for authentic German food in a laid back atmosphere you are in luck! From potato pancakes, red cabbage, sauerbratern, schnitzel's to the fish of the day served German style everything is made from scratch using traditional recipes.
Or try one of the German beers or wines.
Owen's Fish Camp
Owen's Fish Camp is one of the Downtown Sarasota Restaurants serving the Bay Areas freshest seafood with a southern twist. Located in Burns Court Owen's Fish Camp focus on eclectic Florida decor!
Try the fresh caught market special of day served with either a lemon caper butter, brown butter hollandaise, green tomato salsa or fish camp tartare.
Other menu favorites include Pecan Crusted Trout, Jambalaya with seafood, Seared Scallops, Cornmeal crusted Catfish, or a vegetable succotash. They also have Low Country Boil that feed two with king crab, shrimp, mussels, clams, potato and corn.
Or try the fried soft shell crab sandwich, burger with pimento cheese, fied green tomato BLT with goat cheese. Don't forget dessert with bourbon pecan pie or fired black cherry pie!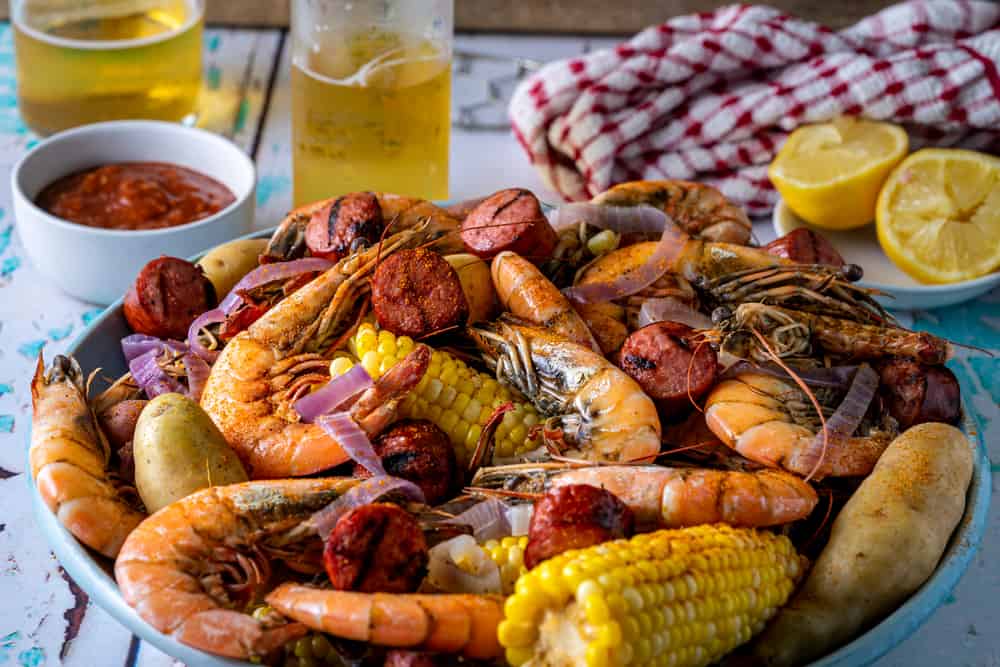 Duval's Fresh. Local. Seafood
Duval's Fresh Local Seafood is one of the Downtown Sarasota restaurants. It has been voted as Best Seafood restaurant in Sarasota for the last 5 years. They go above and beyond for customer service offering a free shuttle from the downtown Sarasota, Lido Key and Bird key area to the restaurant!
Duval's is one of the restaurants in Sarasota known for its happy hour menu Monday through Friday from 3 pm to 6 pm and 9 pm to close. They serve $5 wines, $7 cocktails and $9 bar bites like shaved steak spring rolls, tuna tartare and crispy calamari!
For lunch check out the daily lunch specials like Crab and Shrimp cake on Monday, Fish taco Tuesday or Fried Fish sandwich on Fridays all for only $7.50! They also sever handhelds and sandwiches, salads and po boys!
The dinner menu at Duval's has everything from coconut curry mussels, Siesta Key Calamari, Seafood Sampler, Lobster Mac and Cheese, Surf and Turf Cobb Salad to Seasonal Fresh Catch!
Leave room for dessert and try the signature bread pudding or Floribbean Flo's Key Lime Pie – voted best key lime pie in Florida!
Did You Find This Post Helpful?
If so, we would love to keep in touch! We enjoy seeing photos and comments about your experiences in Florida! You can follow us on Instagram and we will repost your photos on our feed and comment too! Just tag us at @floridatrippers and hashtag #floridatrippers. We can't wait to see your travels!