Searching for the best things to do in Seaside, Florida? Look no further! This small town in the corner of northwest Florida packs a lot of charm, natural beauty, and activities for the whole family.
One of Seaside's biggest claims to fame was that it was the filming location for the 1998 film The Truman Show and it's clear to see why. Seaside, Florida is home to beautiful pastel-colored houses with manicured lawns and white picket fences. You might feel like you walked onto a movie set, but it's very real!
This Americana allure extends to all of the fun things to do in Seaside, Florida. From browsing the farmer's market to visiting the beach, to an annual dachshund race, there are plenty of things to do in Seaside. You'll enjoy the laidback feeling and sense of community in Seaside.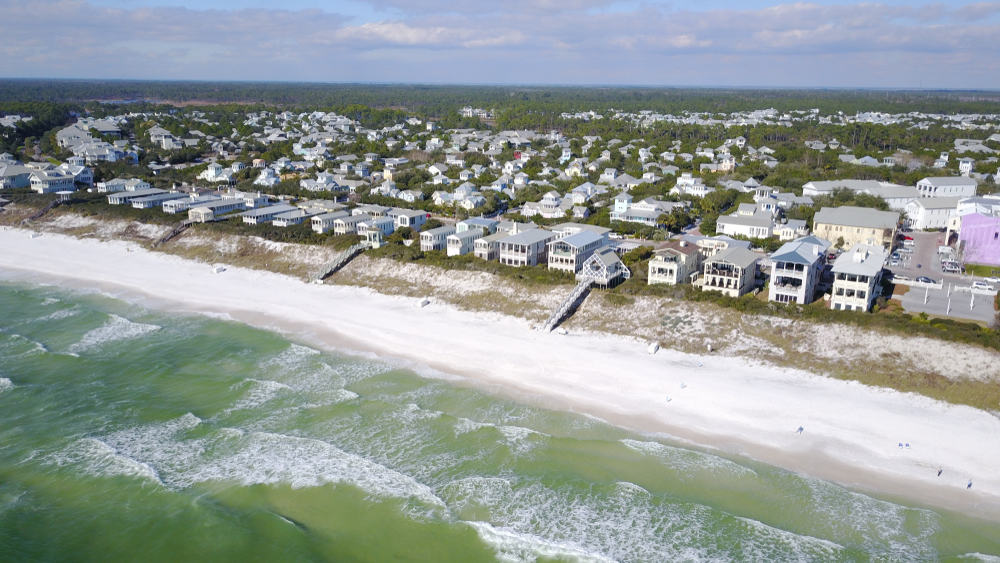 12 Best Things To Do In Seaside, Florida
Swim at Seagrove Beach
Considering the name "Seaside", it would only make sense that one of the best things to do in Seaside, Florida is to go to the beach! True to its name as well, Seagrove Beach is an excellent place to catch some sun.
Seagrove Beach runs parallel to County Highway 30A and offers a mile and a half of sandy cove to explore. Like many of the beaches on the Gulf of Mexico, Seagrove Beach features beautiful, warm blue water. The sand is sugary white, and protected by groves of trees.
Visiting Seagrove Beach is one of the best things to do near Seaside with kids! After you've had a fun day at the beach, stick around to watch the stunning sunset across the gulf.
Count the Beach Pavillions
"What's so special about beach pavillions?" you may ask. Well in Seaside, Florida there are nine individually designed pavilions stretching along the water, and they're some of the more unique things to see in Seaside.
Each pavilion in Seaside is located at the end of a road, marking the entrance to the beach, and is owned by a different homeowner association. The architectural styles vary, but the pavilions all play an important role. Not only do they make good places to meet or take photos, but they also protect the sand dunes from foot traffic.
The beach pavilions add a fun visual element to Seaside and are worth visiting, whether you visit one or all nine.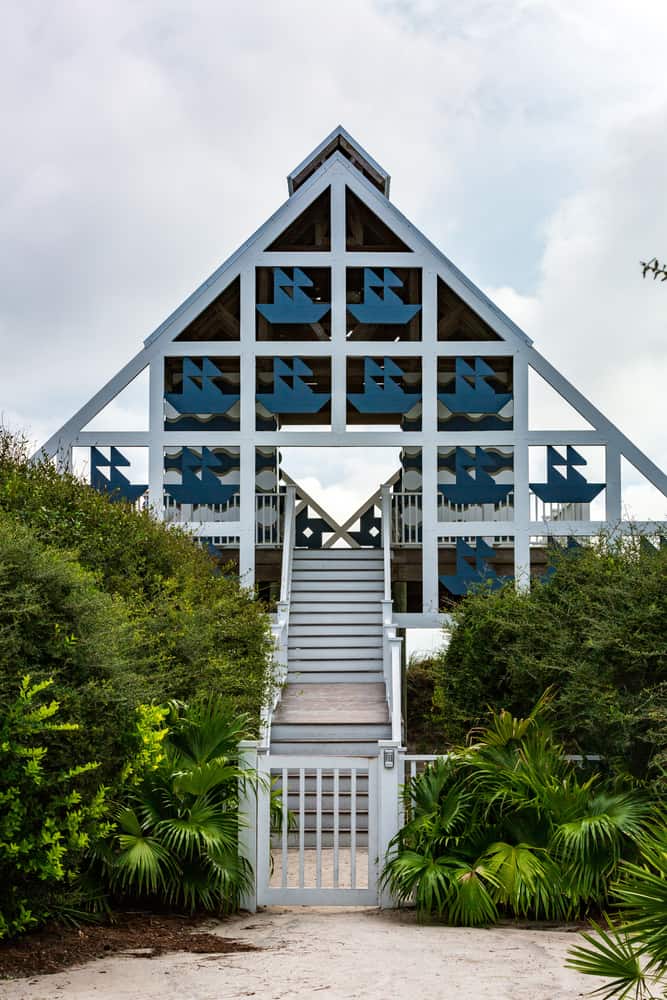 Hit the Trails at Grayton Beach State Park
One of the best things to do near Seaside, Florida is to take in the natural beauty of Grayton Beach State Park. Located just outside of town, it's one of the more popular state parks in Florida and offers a variety of activities.
Grayton Beach State Park features a 4.5-mile paved trail that can be hiked or cycled, and it passes through a coastal forest full of scrub oaks and magnolias. If you're looking for an easier walk, there's a 1-mile nature hike that passes through the dune ecosystem and pine flatwoods.
After your hike, cool off with a swim in the pristine emerald waters of Grayton Beach!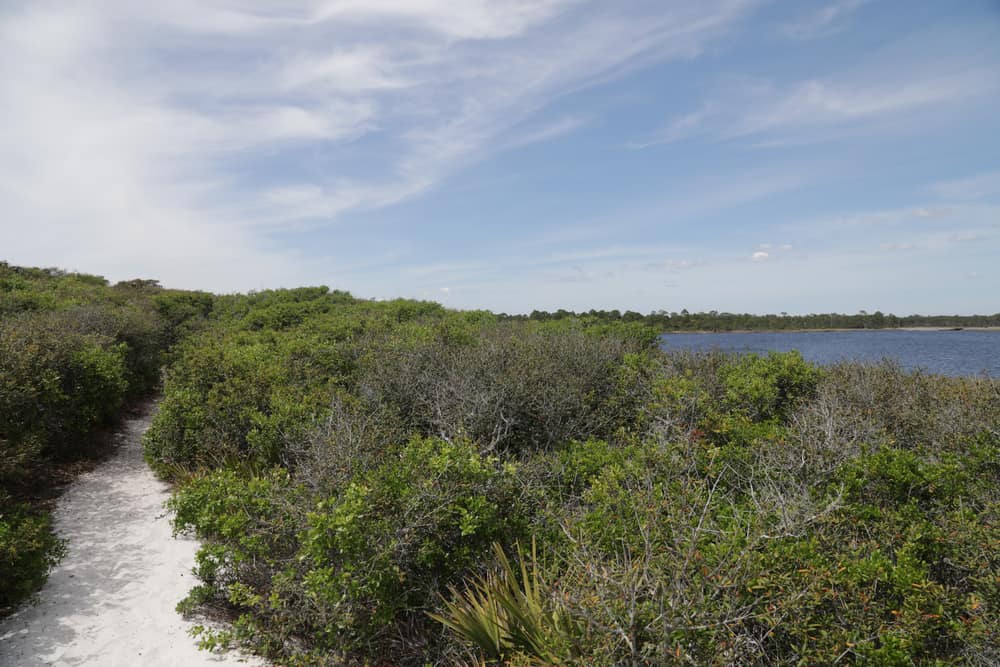 Paddle Western Lake
While you're at Grayton Beach State Park, another of the best things to do near Seaside is to visit Western Lake, one of the larger dune lakes in America.
Dune lakes are a natural phenomenon in which a lake is fed freshwater from rain and streams, but it gets mixed with saltwater from a nearby ocean. Florida and Oregon are the only two states in America to have this phenomenon!
At Western Lake, you can bring your own canoe or kayak, or you can rent one from the ranger station (a life vest is provided). Put your boat in at the boat ramp and paddle around the 100-acre lake and take in views of the surrounding state park.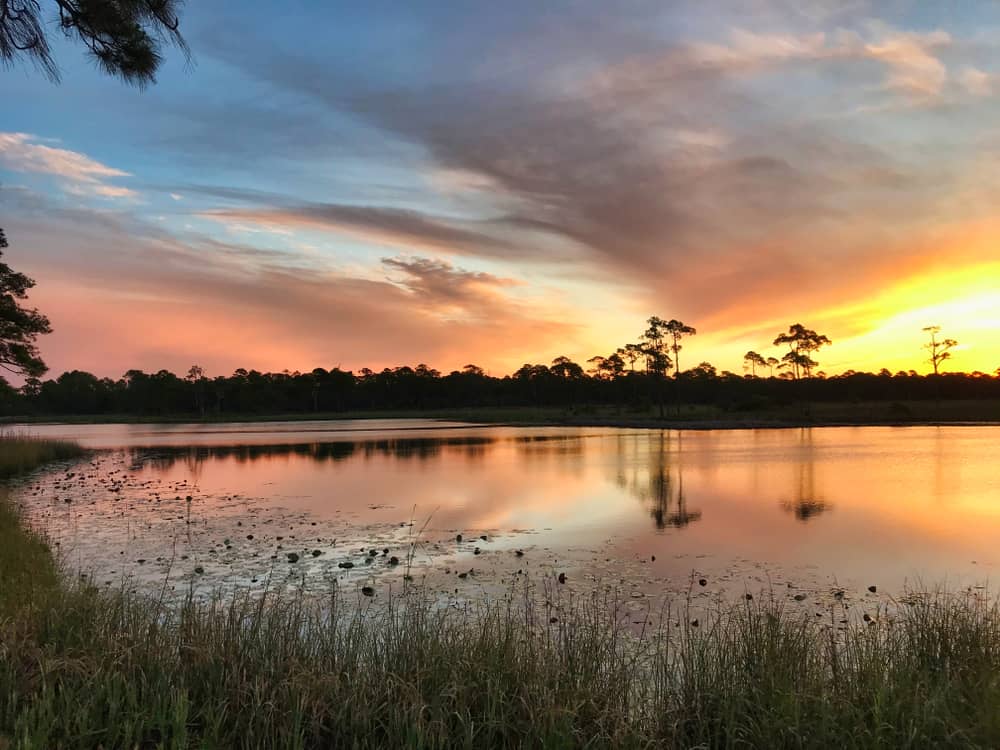 See the Sights Along Highway 30A
One of the most popular things to do near Seaside, Florida is to drive along Scenic Highway 30A and take in the sights. Highway 30A runs for 24 miles along the Gulf of Mexico, connecting state parks, and passing through residential areas.
Beautiful sights on Highway 30A include both man-made and natural wonders. Enjoy views of stunning blue waters, sugary white beaches, and blooming wildflowers. Then marvel at the different architecture of each town, from the classic pastel cottages of Seaside to the rise of New Urbanism, which focuses on making walkable neighborhoods.
Rare plants and animals can be found along Highway 30A, including the sand pine (which only grows on the Gulf coast), the endangered Choctawhatchee beach mouse, and the red-cockaded woodpecker.
Eat at Airstream Row
While you're driving along Highway 30A, stop for lunch at Airstream Row! These shiny vintage Airstream trailers house some of the most unique places to eat in Seaside.
When Case Cooper lost the retail space where he sold shaved ice, he decided to buy an Airstream and sell out it instead. Twenty years later the area has turned into a little community of gourmet food trucks, each offering something fun and different.
You can visit the original and try some shaved ice at Frost Bites, or indulge in something more savory like Hawaiin BBQ, or a grilled cheese from The Meltdown on 30A. Once you've made your pick, enjoy it at any of the white picnic tables along the street, or take it down to the beach!
Airstream Row managed to thrive on the food truck trend and is not only fun to look at, but delicious as well! Eating lunch at any of the Airstreams is a must-do in Seaside, Florida.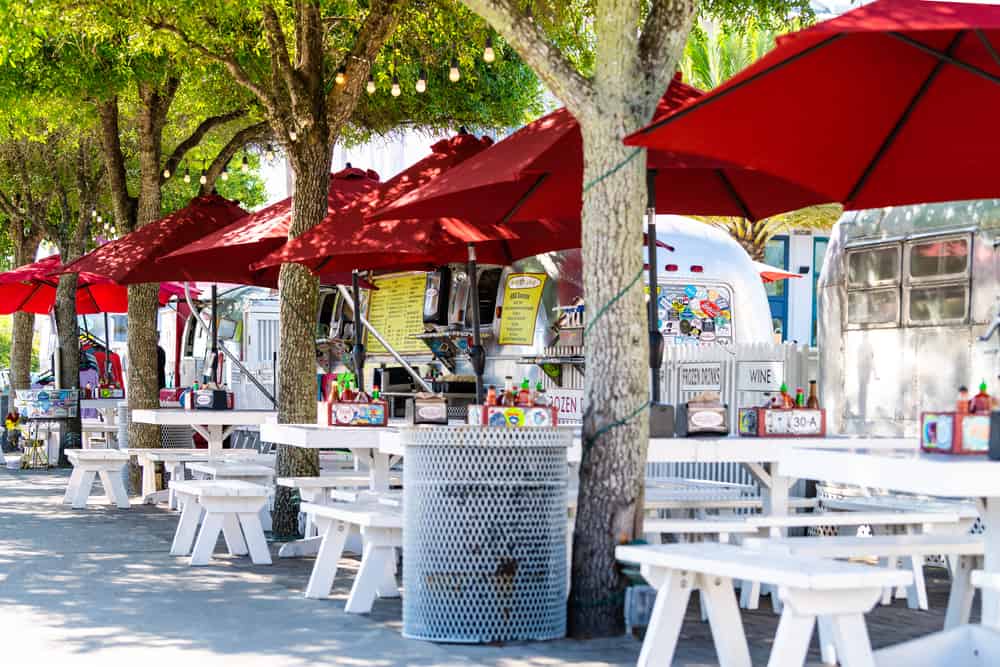 Do Some Yoga in the Pavillion
If you're in need of some downward dog time, one of the more relaxing things to do in Seaside is to join in a yoga class held in the Seaside Pavillion. Take deep breaths and stretch it out while you listen to the soothing sound of the waves.
Vinyasa classes are held weekday mornings at 8:30 AM, weather permitting. Bring your own yoga mat or towel and a water bottle. Classes can be paid for by cash, check, or Venmo. Space is limited, and are first-come first-serve, so make sure to get there early!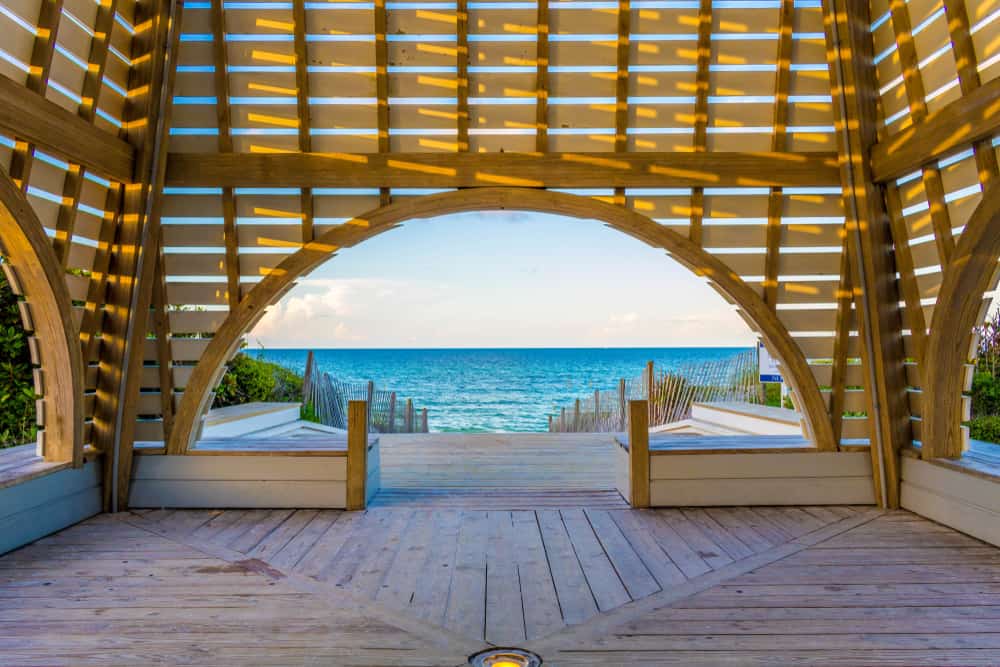 Try Local Wines at the Seeing Red Wine Festival
If you are visiting in mid-November (and are over 21 years old), one of the best things to do in Seaside, Florida is to attend the annual Seeing Red Wine Festival. Held over a weekend, this festival has been rated by Fodor's Travel as one of the Top 10 Can't-Miss Fall Wine Festivals.
When you think of fruits that grow in Florida, grapes probably aren't at the top of the list, however, Florida actually has some beautiful wineries. The Seeing Red Wine Festival has become an annual tradition in Seaside and showcases regional wines. Restaurants and businesses in Seaside come together to pair wines with local food, creating a treat for your palette.
Best of all, businesses also work with local charities, so you can drink up knowing you're helping a good cause!
It's recommended to book your festival ticket in advance, as the event usually sells out. Be sure to check the Seeing Red Wine Festival site for prices and dates.
Visit the Chapel at Seaside
In addition to the beach pavilions, the Chapel at Seaside is one of the best spots for photography in Seaside. It's hard to miss as it's the tallest building in town with the distinct white bell tower standing grandly over the surrounding trees.
The Chapel's elegant and simple design was created by architect Scott Merrill. Inside, the bottom of the balcony is see-through, so it allows as much natural light in as possible. The Chapel holds 175 people and is a popular wedding venue.
Listen for the church bell that chimes every Sunday morning!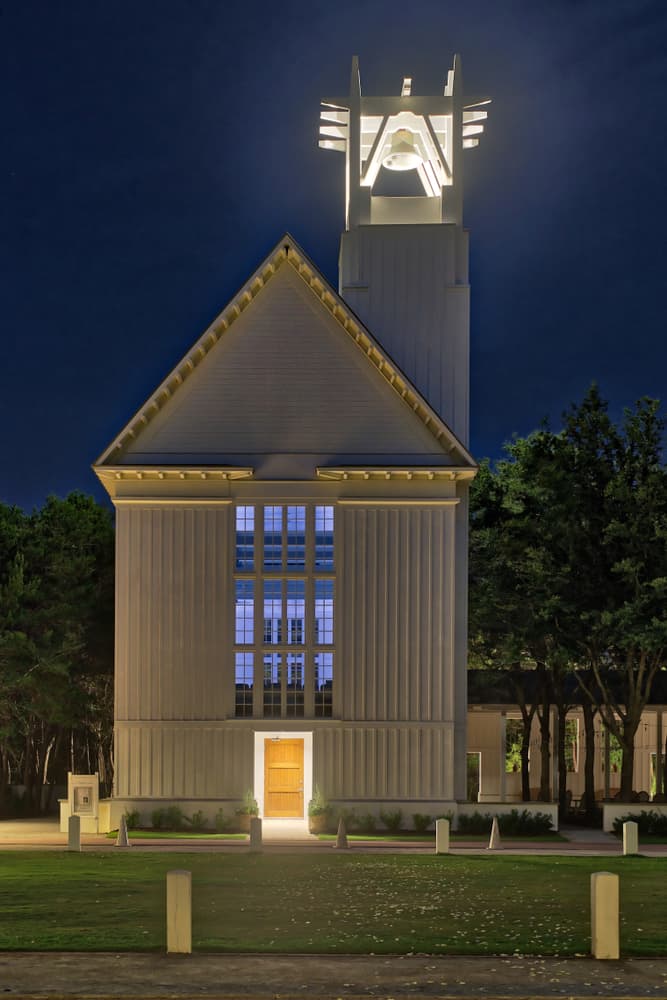 Browse the Seaside Farmer's Market
There are so many quaint things to do in Seaside and visiting the farmer's market is one of them. Every Saturday morning, rain or shine, you can peruse the local vendors and find something delicious.
The Seaside Farmer's Market aspires to educate the community about sustainable farming practices, introduce the public to the people who grow their food and encourage them to make healthy selections. In this open-air market, you can find locally grown produce, meat, dairy, freshly-caught seafood, and freshly-baked goods.
Make sure to bring a reusable bag to hold all your tasty treats!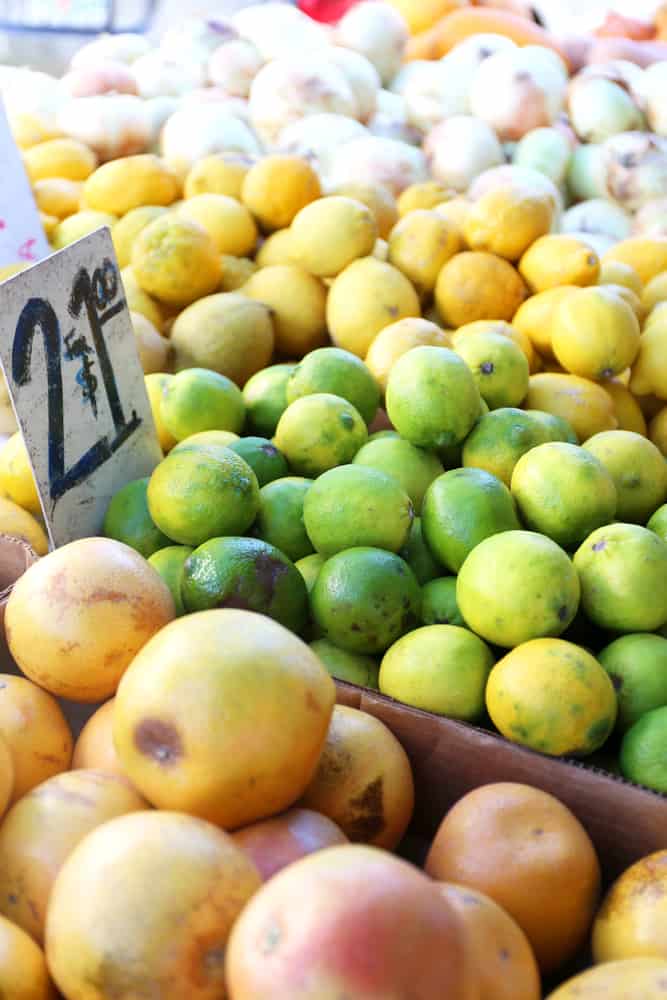 Catch Music or a Movie at the Seaside Amphitheater
The Seaside Amphitheater is the true heart of the town and is the venue for many activities in Seaside. The Amphitheater sits on a grassy lawn surrounded by local businesses and merchants. In true small-town form, the Seaside Amphitheater is where people come to be together and socialize.
Seeing a show at the Seaside Amphitheater is one of the best things to do in Seaside with kids. Depending on the day, you can catch Stories by the Sea, an interactive story-telling performed by local Repertory actors, or jam out to children's music.
The whole family will also enjoy movie nights under the stars, where classic family-friendly films are screened on Friday evenings, weather permitting.
Grab a blanket or some lawn chairs, and be sure to bring your popcorn! The lawn is also an excellent spot to bring a book or kick a ball around.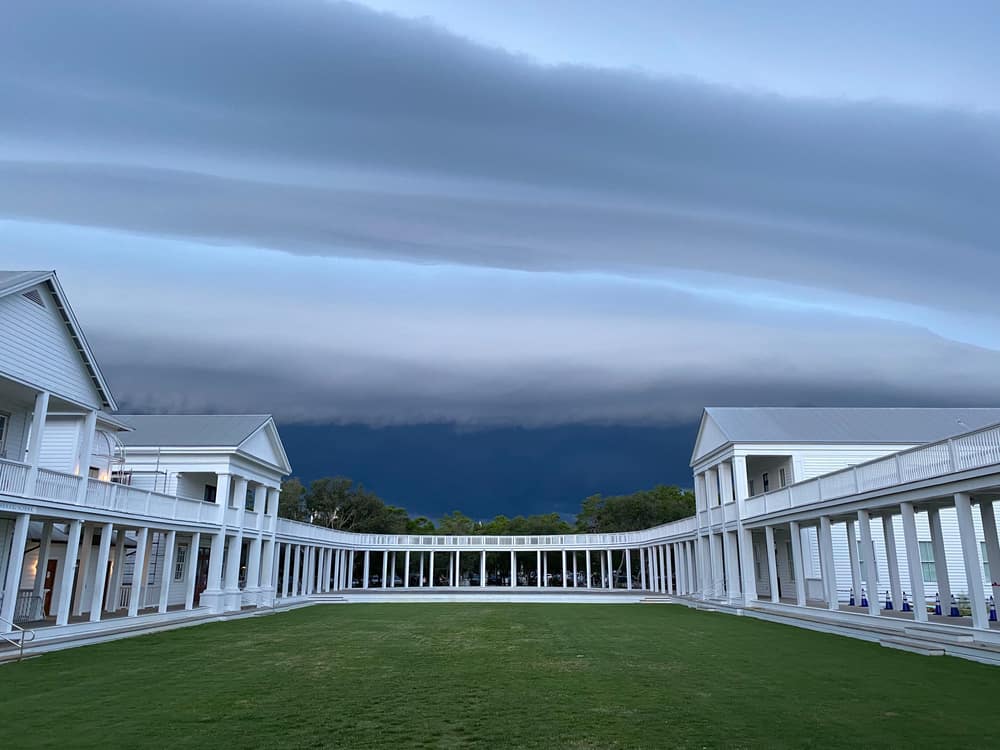 Cheer at the Halloweener Derby
If you are lucky enough to be visiting in October, one of the best things to do in Seaside, Florida is to attend the Halloweener Derby. As the name suggests, near Halloween every year, the dachshunds of Seaside compete to see who is fastest…and who has the best costume.
What could be cuter than watching dozens of weiner dogs run around in costume? This fun event takes place at the Seaside Amphitheater, and has been around for over ten years now! It's become such a popular event that people make plans to visit Seaside specifically on the weekend of the derby.
To compete in the races, dogs must be dachshunds, but the costume contest is open to all breeds.
Proceeds from the event are donated to a local animal rescue non-profit organization.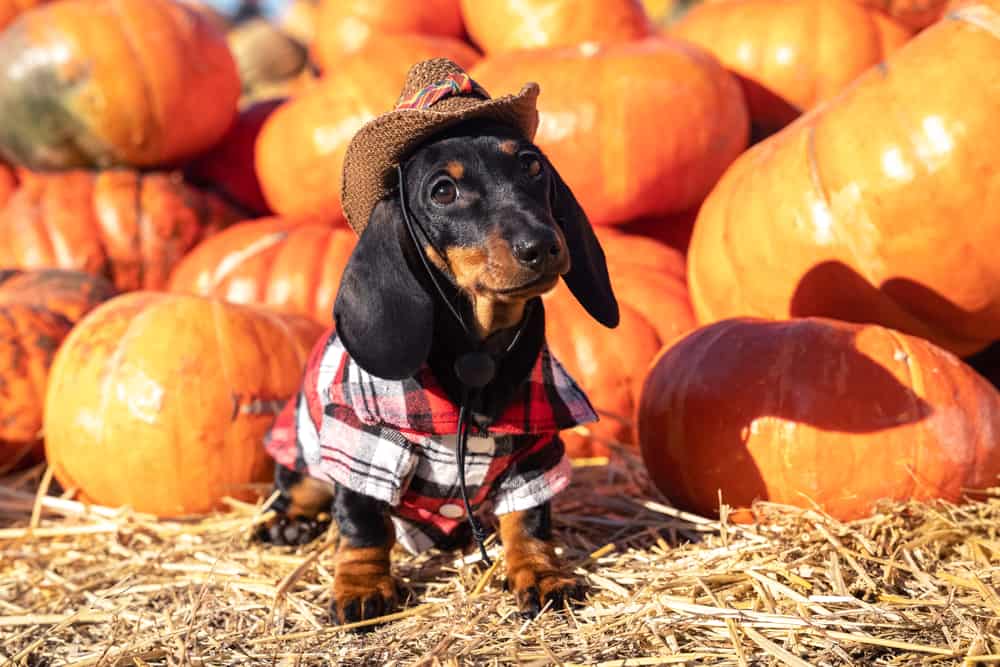 While things in Seaside, Florida look too perfect to be real, it's likely that you'll have a real good time! We hope you enjoyed this list of things to do in Seaside, Florida!