Are you looking for a list of the best restaurants in Fort Lauderdale? Check out our list for the best places to eat in town!
Fort Lauderdale is one of the most vibrant cities in Florida located just 40 minutes north of Miami. With a more laid-back vibe you can stroll the beachfront, riverwalk, or Las Olas for a variety of award-winning restaurants. For those looking for adventure, you can snorkel, dive, jet ski, and more such as museums and art galleries. You are sure to work up an appetites after exploring the city.
On our list of the best restaurants you will find amazing beachfront breakfast and brunch spots perfect if looking to eat and beach right after, fresh seafood, authentic Italian and pizza from Naples, Mexican and Spanish cuisines, beach cafes and upscale dining expereinces. There are also vegetarian options at many of these restaurants in Fort Lauderdale.
Don't forget to check out our list of the Best Things to Do In Fort Lauderdale while you are here!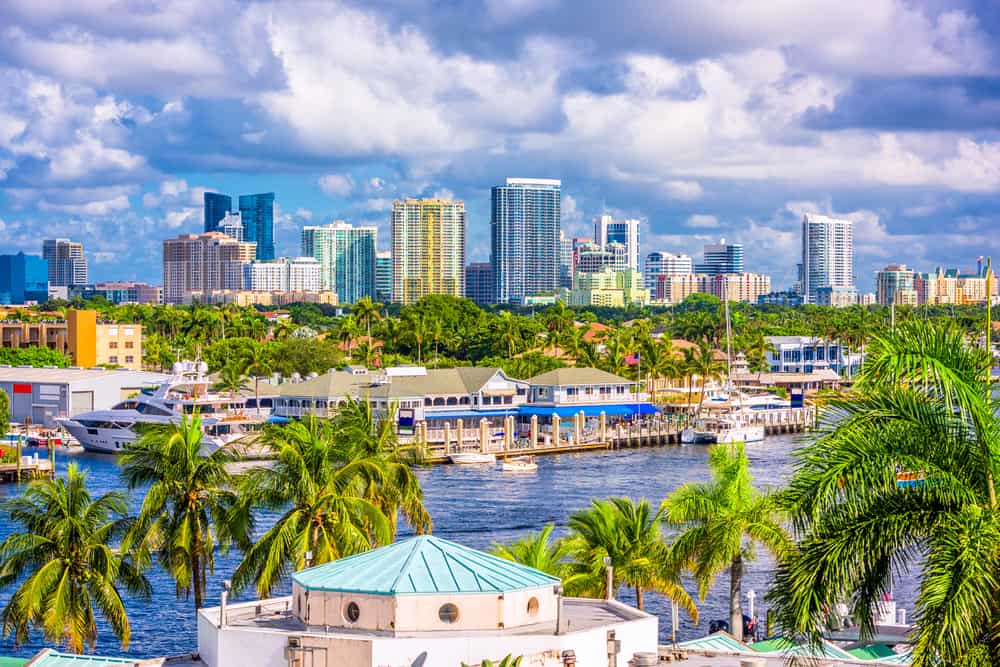 17 Best Restaurants in Fort Lauderdale You Will Love
Kaluz Restaurant
Kaluz Restaurant is the perfect option if looking for dinner. With a large outdoor dining space, both on the patio and waterfront you are sure to enjoy the warm Florida weather with a view.
Come by for happy hour during the week from 3 pm to 6 pm at both the indoor and outdoor bar area. From flatbreads, ceviche, meatball sliders, and shrimp to cocktails and wines starting at just $7.
The dinner menu has something for everyone from housemade guacamole and chips, to smoked salmon dip, and assortment of flatbreads, and steamed mussels to start. To salads like the key lime crab salad or citrus Ahi tuna.
Entrees include Kaluz Chilean seabass, Kaluz danish ribs, barrel cut Filet Mignon, filet kebobs, a veggie burger, and South beach Cheeseburger or a Colorado Lamb burger.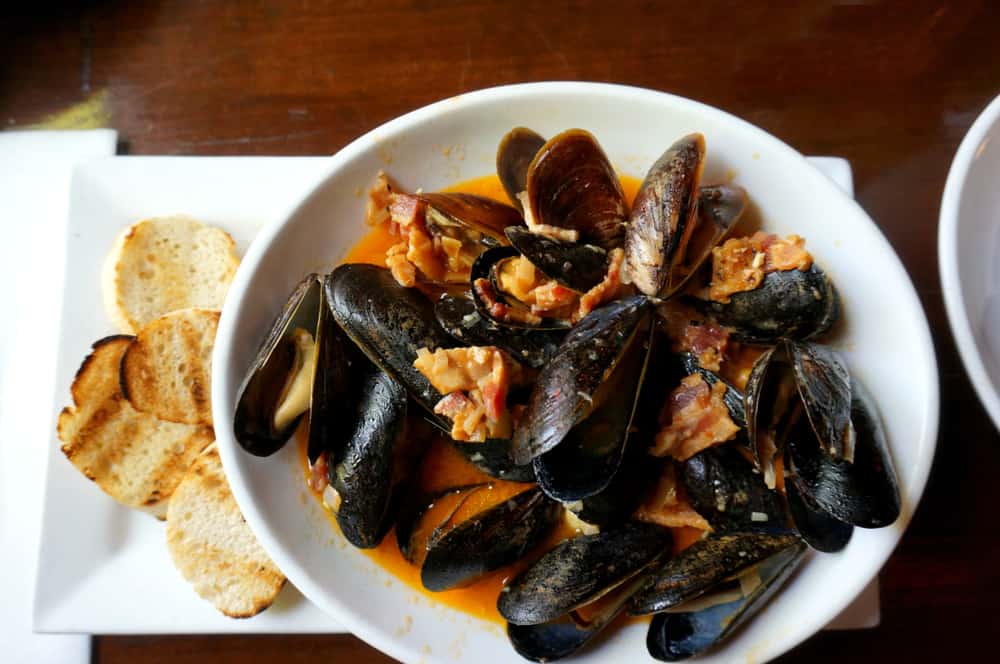 Yolo
Yolo "you only live once and you're on Las Olas" is known as a long time staple of the culinary and nightlife scene in Fort Lauderdale. If you are looking for restaurants in Fort Lauderdale that offer a lively experience this is the place for you. Come for Sunday brunch, amazing happy hours, with a large open seating plan complete with an outdoor garden seating with a fire pit.
Let's start with the happy hour menu served from 5 pm to 7 pm, with appetizers starting at $5. From Szechuan calamari, truffle fries, meatball slides, empanadas, ceviche, and grilled oysters. Cocktails and wines are also $5 and beer is only $3 served from 4:30 pm to 7 pm daily!
The dinner menu has many of the same appetizers as the happy hour menu. The house specialities include fresh fish of the day, oak grilled salmon, rotisserie Greek chicken with olives, feta and tazaki, a duck steak served with lentils and sweet potato puree, jumbo lump crab cakes with truffle fries, grilled branzino with aioli and potatoes and a Yolo burger.
Cocktails include the Pear me a Lychee with pear vodka with lychee and lemon, The Halmo ( Yolo Manhattan) with bourbon, vermouth, and orange, Yolo Express with capistara, espresso, kahlua and frangelico. Or try the 3 way martini flight with your choice of grey goose vodka!
O-B House
If you are looking for the best breakfast place in Fort Lauderdale head to O-B House. This South Florida staple has a large outdoor courtyard to dine in or you can take your breakfast to go and head to the beach. Everything served here is made from scratch using quality organic ingredients.
The specialty here is house oven-baked pancakes, these buttermilk pancakes are baked in a stone oven and served with maple syrup. From sweet like blueberry and corn, fresh strawberries, pineapple pecan to savory like andouille sausage and corn, and fresh Florida shrimp and gruyere you can make your own combo with eggs and meat.
All breakfast sandwiches are served on fresh buttermilk biscuits from egg and cheese, to country ham and BLT's to farm stand veggie there are plenty of options. Omeletes like six cannons fresh gulf shrimp with avocado, to mahi omelet and Louisiana farm boy you are sure to be full after leaving here.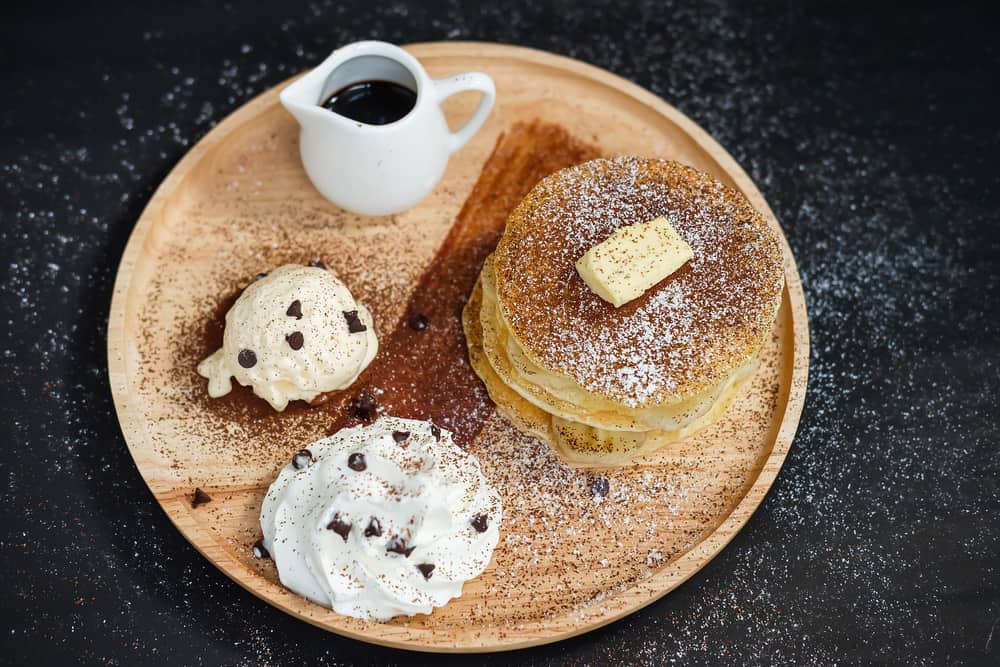 Aruba Beach Cafe
Aruba Beach cafe is one of the best best places to eat in Fort Lauderdale if you want to dine directly on the beach. Open 7 days a week, with live music and entertainment, a fun Sunday breakfast, and a fantastic beach bar happy hour this restaurant has it all. They are also open until 1 to 2 am depending on the night so perfect for a late night drink while listening to the ocean.
The menu is focus on Caribbean style seafood. Start the meal with the famous Bimini bread with Aruba glazed and served with whipped honey butter. For an appetizer try the conch fritters or Jamaican jerk wings, bacon wrapped scallops, pei mussels in a white wan sauce, or a pizza.
Try the fish or shrimp tacos, blackened or fried fresh catch of the day sandwich, turkey club, blackened seafood trio with rice and beans, Florida mahi, seafood platter or fish and shrimp.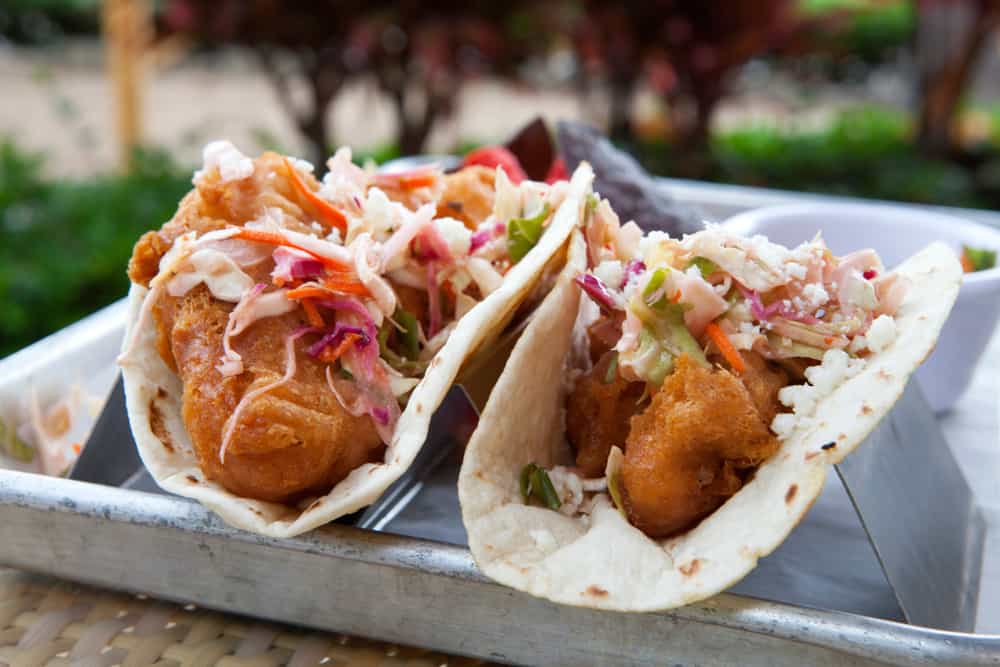 La Bamba
As with other restaurants in Fort Lauderdale La Bamba brings Mexican and Spanish cuisines together. They have two located in the Fort Lauderdale Area on on 17th street an another on US1. Come by for the lunch specials if looking for lunch in Fort Lauderdale under $10 served Monday to Friday from 11 am to 2:30 pm/
If looking for vegetarian restaurants in Fort Lauderdale they offer a vegetarian option for each! For dinner order one of the nacho dishes for the table with traditional or try the crab nachos, steak or veggie quesadillas and more.
All dinner dishes are served with rice and beans from tacos, Chile relents, chimichangas, flautas, burritos and tostados Spanish dishes include picadillo, arroz con pollo, rope Vieja, carnitas all served with white rice, beans and plantains.
Blue Moon Fish Co
Blue Moon Fish CO is one of the premier waterfront dining restaurants in Fort Lauderdale. Open For Sunday brunch, and lunch and dinner Monday through Saturday. They pride themselves on serving the freshest seafood for the past 20 years.
The raw bar is a must if you love seafood. From oysters on the half shell, middle neck clams, shrimp cocktail, fresh fish ceviche, or the blue moon iced seafood tower the signature arrangement of fresh seasonal shellfish and more!
Entrees include diver sea scallops with golden beets and lentils, Linguini with shrimp, clams and mussels in a chili sauce, Blue Crab and corn roasted grouper with wild mushrooms, Char grilled Filet Mignon with cauliflower puree and mushrooms, and a macadamia nut crusted seabags with vegetable stir-fry.
Leave room for desserts like key lime pie, crunchy top creme brûlée, chocolate torte or white chocolate limoncello cake with berries.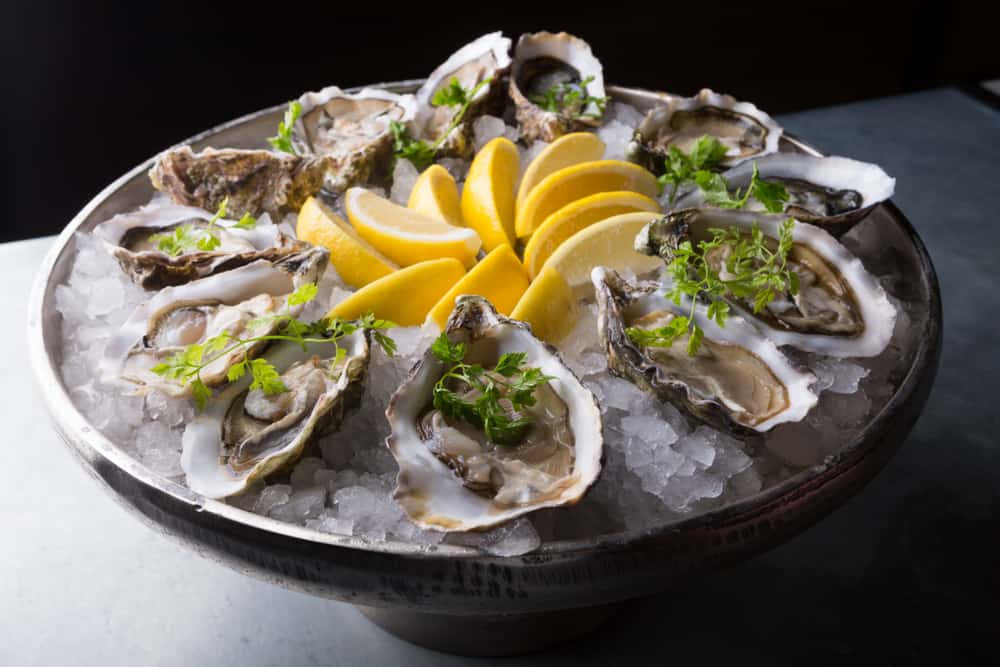 Tinta
If you are looking for Fort Lauderdale restaurants that serves breakfast with a view head to Tinta. Located inside the Westin Fort Lauderdale Beach Resort, this is the place to come for breakfast favorites served with a modern and upscale twist with a Mexican flare. Not to mention breakfast is served with a view of the ocean on the oceanfront terrace!
Menu favorites include the Dulce de leche chocolate chip pancakes, the cinnamon raison French toast with strawberries and cream, at the Mexico City omelet with ancho pork and grilled pineapples, Yuctan omelet with crab meat, bacon, chipotle béchamel sauce, the smothered burrito with scrambled eggs and chorizo, carnitas hash, cachaca skilled with shredded beef, peppers, eggs and guacamole.
Don't forget a breakfast cocktail like beachside Bellini, tints mimosa, Bloody Mary or a Mexican iced coffee while you sit back and relax with the ocean breeze.
Cafe Seville
Cafe Seville is one of the Fort Lauderdale restaurants that is only open for dinner Monday to Saturday. They have served up family recipes from Spain for the past 20 years . This is a great spot to come for dinner before heading out in Fort Lauderdale.
All appetizers are served tapas style perfect for trying a variety of dishes. From grilled Spanish port sausages, Shrimp with crushed red pepper, chicken breast sautéed in spices, calamari stuffed with crab meat ad scallops, cold platter of Spanish cheeses and meats.
The menu is broken up into Aves (poultry), Carnes (meat) and seafood. Try something from each! For Aves try the Pollo a La Sevillana – chicken breast topped with Serrano ham and sliced olives, for seafood try the National dish of Spain the Paella served with a combination of fish, shrimp, scallops, mussels, clams, chicken, chorizo and more. It serves 2.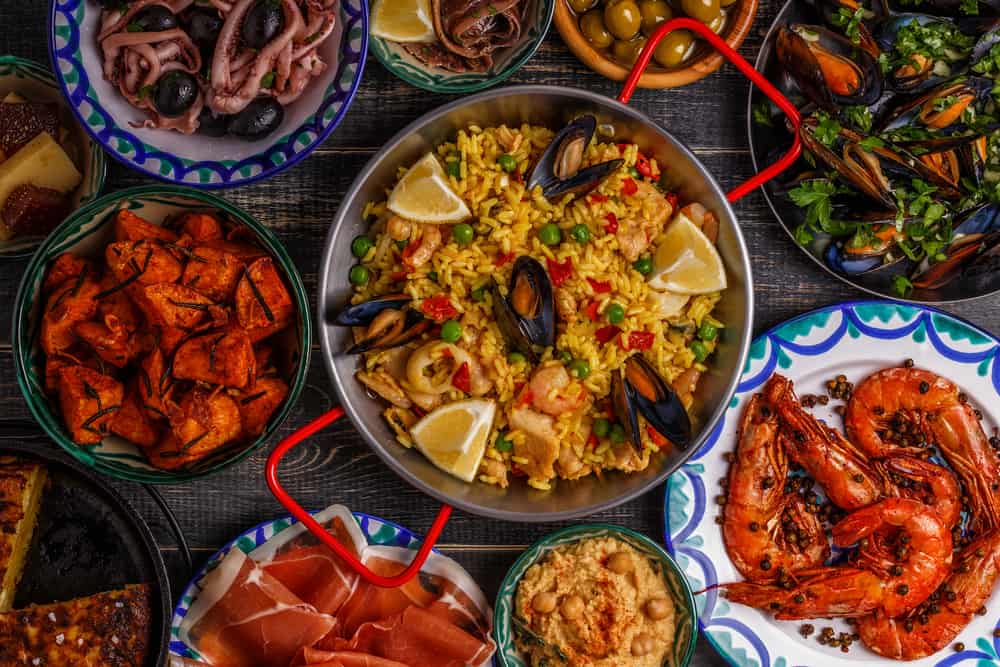 Serafina
Serefina is a great choice if looking for traditional Italian food with a romantic ambience. This candlelit trattoria is located in Victoria Park with views of the Middle River.
On the menu at this waterfront trattoria you will find dishes bursting with Mediterranean flavors. To start order the burrata for two perfect for date night with parma ham, the antipasto of the house of the charred octopus.
If in the mood for pasta order the Ravioli del Giorno served with seasonal fresh toppings, fettuccini con wanna, or the Orecchiette con rapini with broccoli rabe and Italian sausage. For seafood try the Branzino and for meat dishes try the Filetto di Manzo.
The Etna Rosso Ristorante
The Etna Rosso Ristorante (previously known as the Bakers Bar) is one of the best Italian restaurants in Fort Lauderdale. Serving up authentic and casusal homemade Italian cuisine and a large wine menu with wines from the Etna Rosso region that complete your meal.
The menu here includes homemade pastas with your choice of bolognese, carbonara, Amatriciana with wine, pancehetta and cheese, puttanesca, pesto, biaca, con vongole with clams or mussels, and scampi with shrimp.
Ask about their daily specials that change nightly they include a meat or fish option and each comes with a side of that delicious homemade pasta.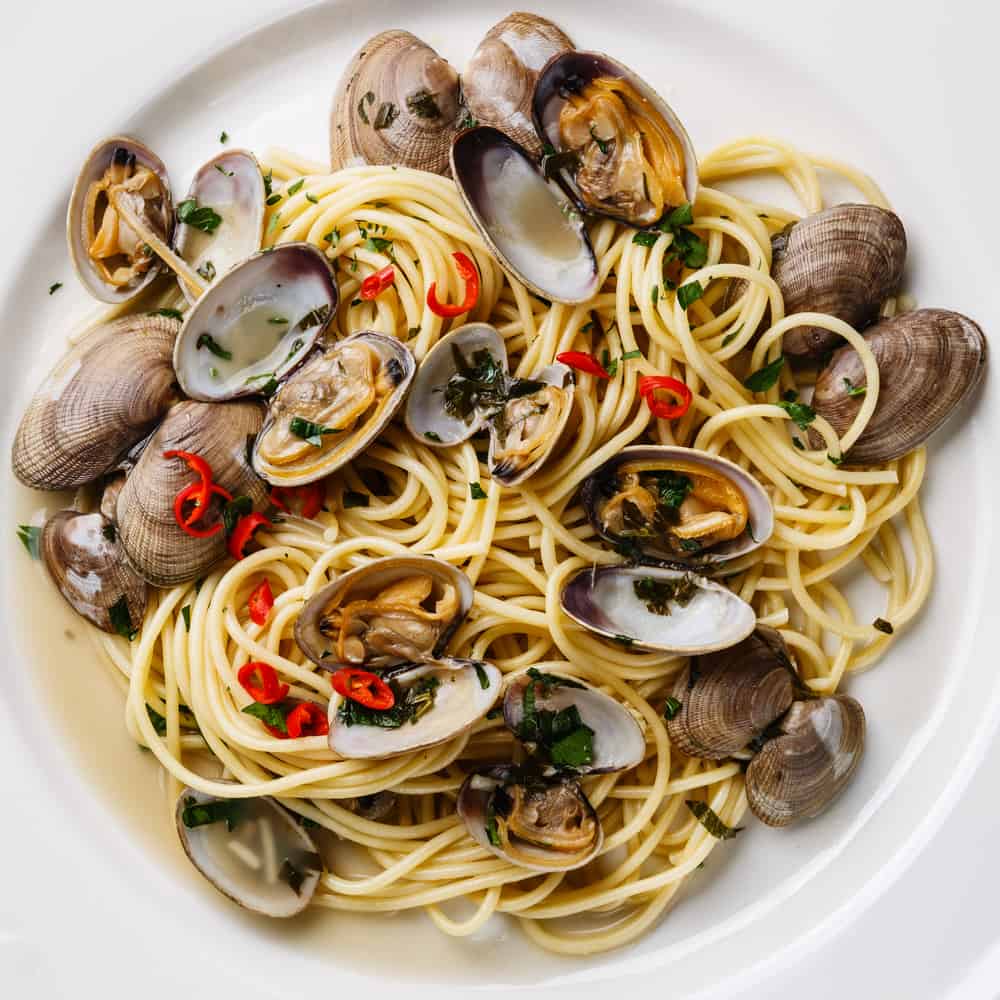 Shooters
Are you looking for a list of where to eat in Fort Lauderdale that is located on the waterfront on the Intercostal? If so Shooters is your place. Since 1982, Shooters has been a staple with dockside dining in a relaxed environment with a beautiful waterfront view serving up fresh seafood and brunch on the weekends. It is stop 9 on the Water Taxi route.
The menu focuses on the cultures that make Fort Lauderdale unique while showcasing local ingredients. Lunch entrees include vegan pippin verde, flash fried mahi tacos, steak and eggs, linguini and butternut squash.
For dinner try the lentil veggie burger, grilled cobia, shooters waterfront cheeseburger, filet minion or smoked chipotle Meco bbq grilled skirt steak, baked seafood pasta.
El Vez
El Vez is one of the Mexican restaurants in Fort Lauderdale showcasing classic Mexican dishes with a Baja style of South Florida. You can dine in, or pick up snacks, sandwiches and pastries from the counter for the road or beach.
As with any Mexican Restaurant start with the chips and guacamole or try the Tito Santana guac with mango or Verde with poblano peppers or if wanting something a little healthier try the tuna tostada or shrimp campechano ceviches.
Menu entrees include crispy mahi tacos, grilled local snapper tacos, black bean or chicken enchiladas, El Vez burger, pollo asada, Branzino Baja, Tacos al Carbon for two with your choice of sides.
Coconuts
Coconuts is one of the upscale yet casual restaurants in Fort Lauderdale that is situated waterfront on the intercostal waterway. Open 7 days a week, you can dock you boat, bring your dog and enjoy the relaxed fun atmosphere while dining on amazing food.
On the lunch and dinner menu you will find starters like smoked fish dip, grilled jerk wings, conch and shrimp fritters. To the house coconuts salad with papaya dressing, fish tacos, local grilled mahi sandwich, coconuts shrimp platter, jambalaya, local fish catch of day, daily steak, and a crab cake entree.
After 5 pm the G&B raw bar opens with your choice of ahi tuna poke, salted shrimp, grilled oysters, roc shrimp, snapper and more! And if you come on Sunday they offer a brunch from 10 am to 1 pm.
After 5 pm the G&B raw bar opens with your choice of ahi tuna poke, salted shrimp, grilled oysters, roc shrimp, snapper and more! And if you come on Sunday they offer a brunch from 10 am to 1 pm.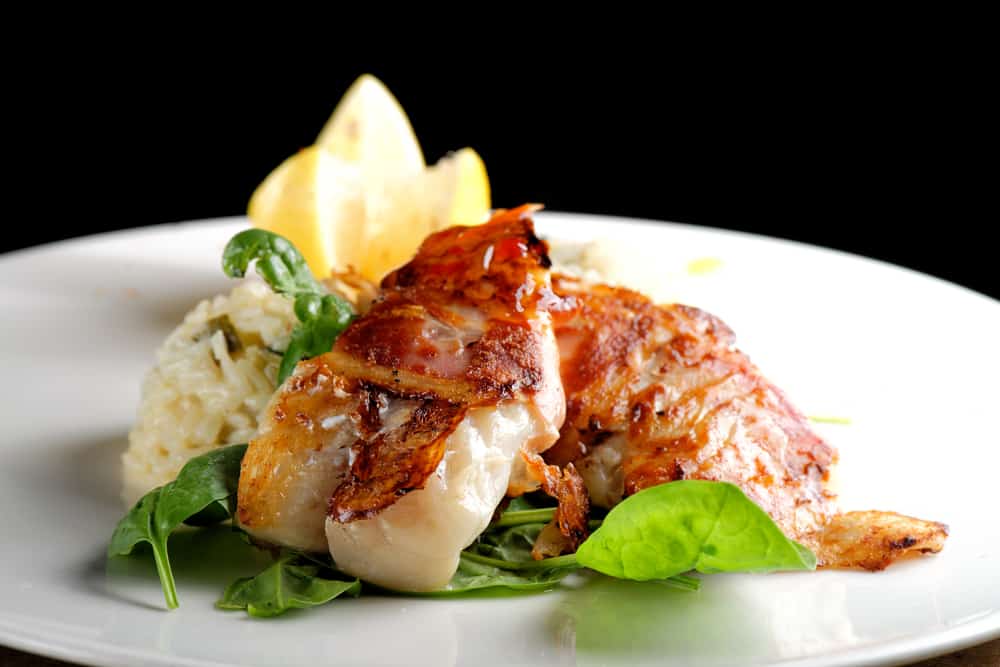 Il Mulino
Il Mulino is another great choice for Italian restaurants in Fort Lauderdale. This casual Italian eatery has been family owned and operated for over 30 years serving up classic dishes with a modern twist on Sunrise Boulevard.
On the lunch menu you will find half portions of entrees served with salad and bread such as oven baked lasagna, ziti, chicken parmigiana or your choice of homemade pasta and sauce.
Diner reservations are recommended here and can be made online. Starters include parma ham, antipasto salad, burrata with parma ham and tomatoes, fried mozzarella and calamari.
The signature Anelli is a pizza crust folded so toppings are inside and baked in a brick oven come in a variety of flavors like seafood or fillet steak or Florentine. All pasta dishes are made with fresh pasta with saffron to boost moods and memory. Try the wild mushroom and Italian sausage, Tasty rigatoni with chicken and sun dried tomatoes, Potato Gnooci, Linguine Clam sauce and more.
S3
S3 stands for where the sea, surf and sand meet and fuse with steak, sushi and seafood. This new age Fort Lauderdale restaurant has amazing views of the Atlantic Ocean and small sharable dishes!
They serve a Sunday brunch that is very popular oceanfront dining. Try the sushi and sashimi sampler for 3 to 6 people. Or brunch plates like bananas foster French toast, seared tuna Benedict, shrimp and grits. For more savory lunch plates there is fish tacos, S3 burger, and lobster roll.
On the dinner menu at S3 start with a snack like wok charred edamame, tempura cauliflower, rosemary fritters, coat cheese croquettes or crispy brussel sprouts. A wider variety of sushi rolls like Thai Tuna with coconut macadamia and jalapeño in a soy wrap.
Much of the menu is vegetarian friendly and that includes small plates like miso glazed tofu, burrata, Mac and cheese, kale and quinoa salad. Other small plates include shrimp and black rice, Babette steak, grilled octopus and larger plates such as mojo roasted chicken or salmon.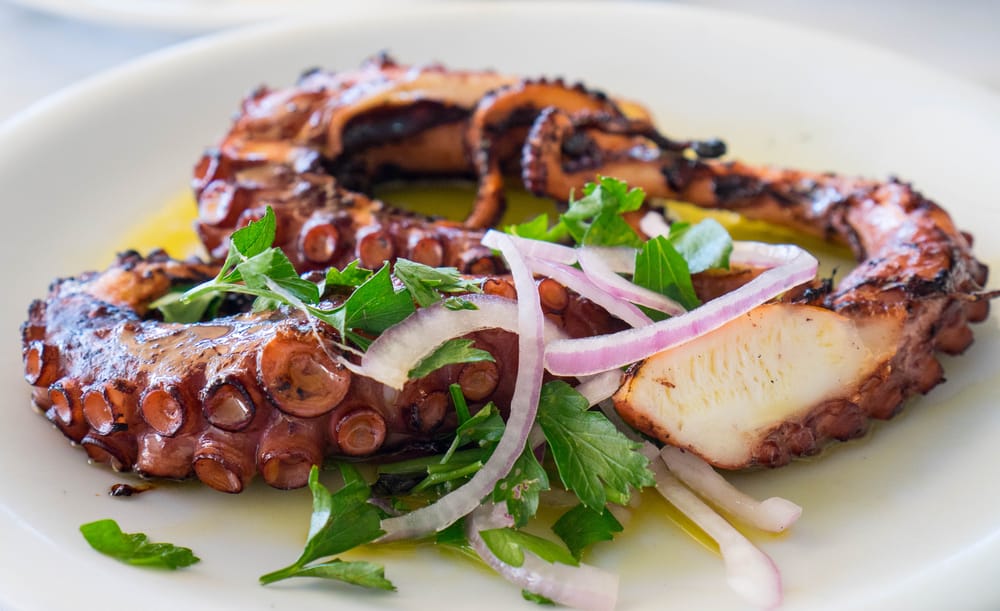 Luigi's Coal Oven Pizza
Luigi's is the places to eat for coal fired pizza in Fort Lauderdale. Chef Luigi DiMeo serves up traditional Naples pizza since 2005 when he moved to the area.
The Margharita Napoli is the traditional pie with tomatoes, homemade mozzarella, olive oil and basil. Pop' pie with sausage, meatball and bacon is popular as is the Vegetarian. Chef's speciality pizzas include Fravdiavolo with mushrooms, goat cheese and spicy salami, the Eggplant Parmigiana, the truffle pizza, Pizza Contadina with sausage and peered and Jamie's Pizza with shaved ribeye, gorgonzola and onions.
Lona Cocina & Tequileria
Lona Cocina & Tequileria is one of the beachfront restaurants in Fort Lauderdale. If looking for an authentic Mexican restaurant in Florida with a twist head here! Located inside the Westin hotel they are open daly from 10 am to 12 am.
The best part of dining at Lona Cocina is the oceanfront breeze and atmosphere complete with delicious cocktails and amazing service. Try menu items such as Tuna Tostada, Mexican Ribs or Lobster Quesadilla for starters.
For main courses try the Skirt Steak with roasted Adobo peppers, Drunken Grouper, Salmon Mole and Shrimp Tacos. Sit on the large outdoor patio and be wowed by Chef Pablo Salas's dishes. If you are adventurous or love tequila try any of the over 200 Tequila's and Mezcal on hand.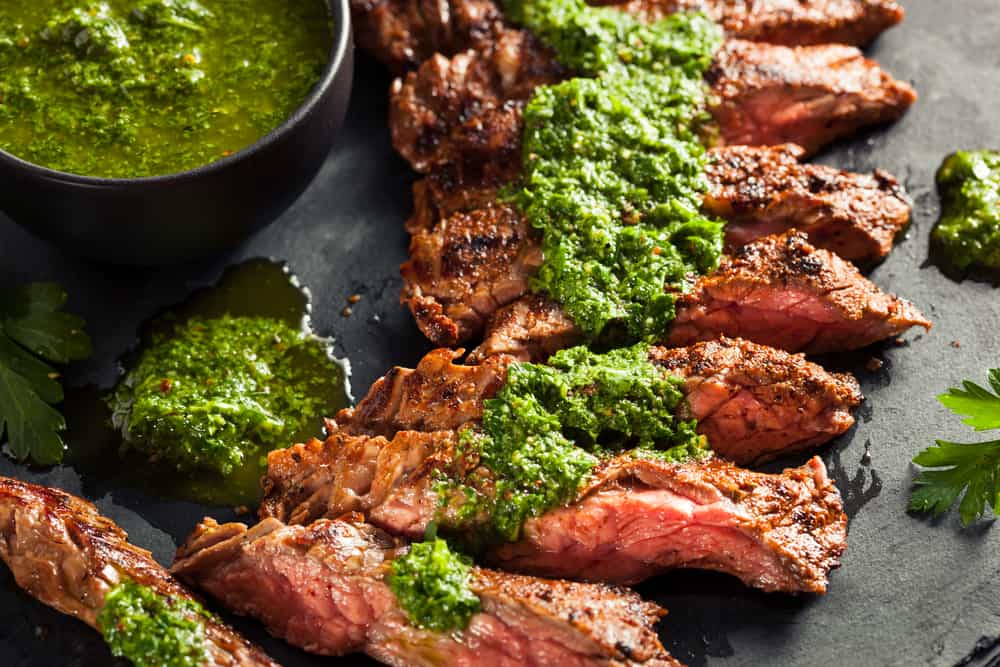 Did You Find This Post Helpful?
If so, we would love to keep in touch! We enjoy seeing photos and comments about your experiences in Florida! You can follow us on Instagram and we will repost your photos on our feed and comment too! Just tag us at @floridatrippers and hashtag #floridatrippers. We can't wait to see your travels!