Are you looking for a list of the most interesting weekend getaways in Florida? This guide has all of the best options for Florida weekend getaways!
Since Florida is filled with so many amazing destinations, that means there are tons of awesome options for a weekend getaway in Florida. Relax on a beach on a beautiful island, immerse yourself in the culture and history of a city, or escape into nature at a natural spring.
Bring a friend, a significant other, a family member, or explore solo as you take a few days to get away.
Whichever options you choose, there are some great weekend getaways in Florida to enjoy.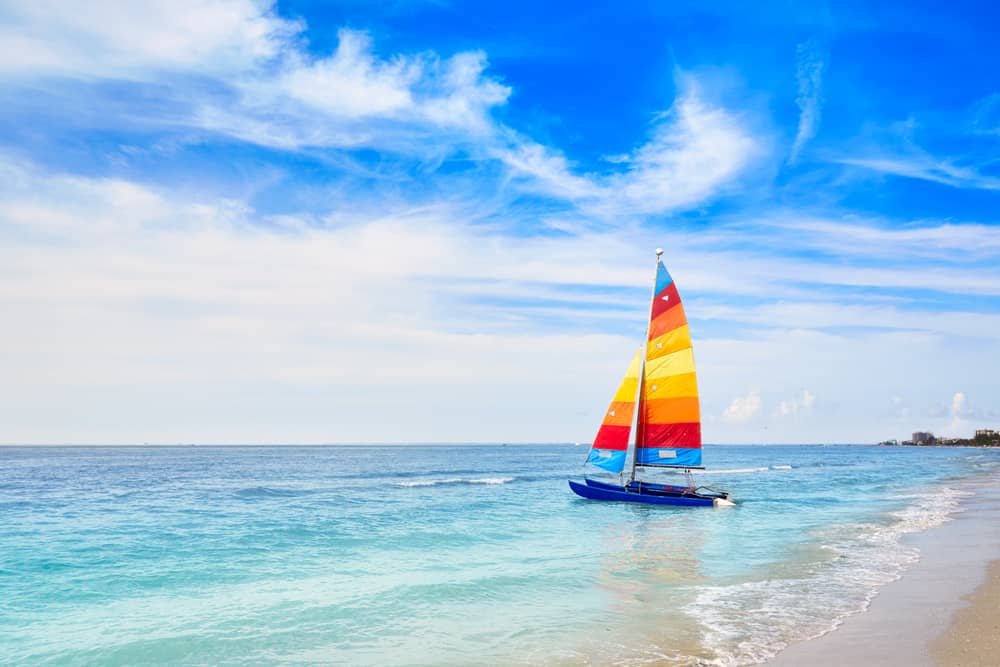 25 Interesting Weekend Getaways In Florida
Explore Amelia Island
If you're hoping to take a little trip to the north of the state, Amelia Island might be one of the best weekend getaways in Florida for you!
There are a few must-do things during your time on Amelia Island. First, go horseback riding on the beach – you're not allowed to do so anywhere else in Florida.
Second, spend some time scouring the shores for shark teeth. These black or white treasures can be hard to spot for beginners, but they're well worth the effort!
And finally, be sure to explore the fun-filled Fernandina Beach historic district. Stop at one of the best restaurants in town before hitting the beach.
Amelia Island is truly one of the best weekend getaways in the south that you shouldn't miss!
Where To Stay On Amelia Island: The Ritz-Carlton Amelia Island has a flair for luxury, perfect for splurging on a Florida weekend getaway. However, there are a variety of hotels in Amelia Island for every budget.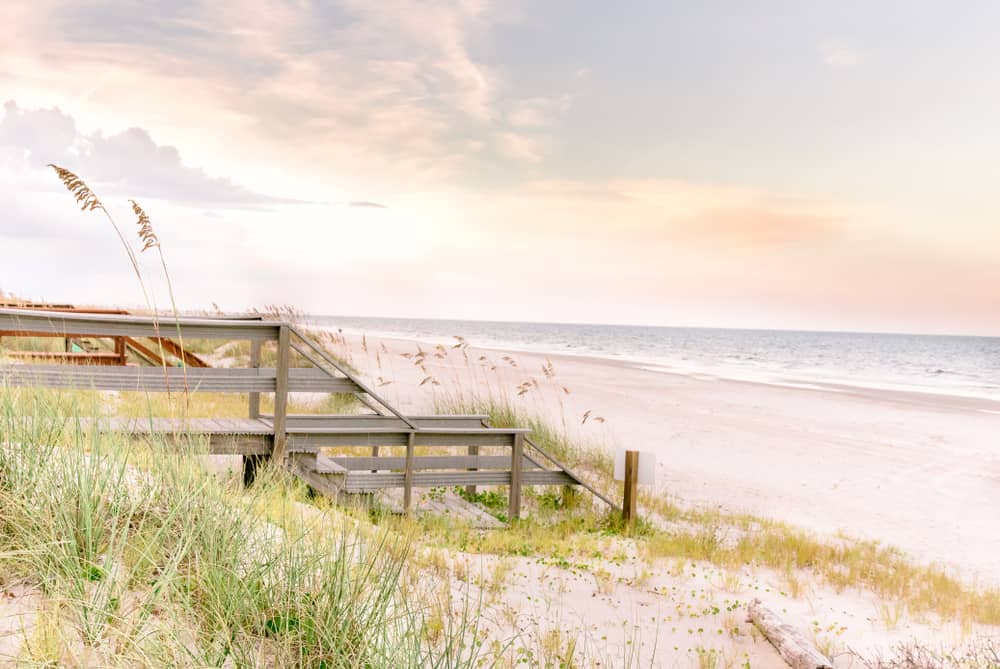 Enjoy The Nature Of Ocala National Forest
Ocala National Forest is perfect for those who are trying to escape the city and into nature. Between the springs, trails, camping spots, and lakes, you'll get to enjoy the best of what nature has to offer.
Juniper Springs and Alexander Springs are both located in Ocala National Forest. These two springs are perfect for kayaking, swimming, and scuba diving. It's no wonder that they are two of the best natural springs in North Florida.
If visiting stunning natural springs sounds like your perfect way to spend weekend getaways in Florida, check out our in-depth tips for visiting the beautiful Juniper Springs!
If you'd prefer to stay dry, Ocala National Forest also has hundreds of miles of hiking, biking, and horseback-riding trails.
Where To Stay Near Ocala National Forest: To remain close to this beautiful national forest, consider staying at the nearby Hampton Inn & Suites Ocala.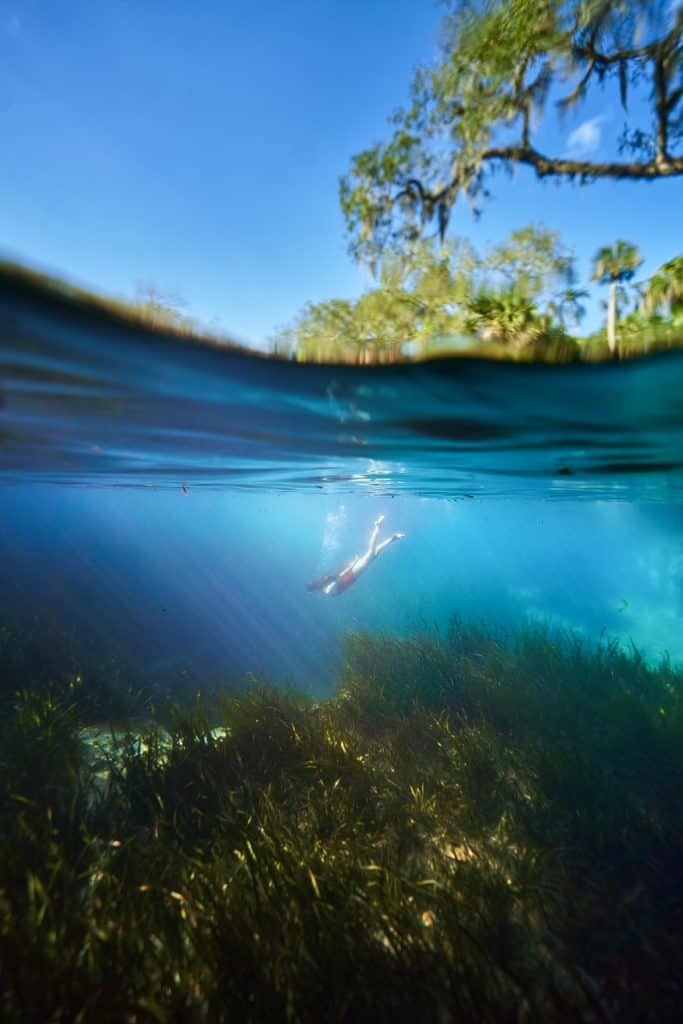 Seep in the History of St. Augustine
Colonized by Spanish explorers over 200 years before the establishment of the United States, St. Augustine is a city with great historical significance. While there are, of course, modern elements in St. Augustine, many of the most interesting things to do in the city have a bit of history.
The Castillo de San Marcos National Monument is the greatest example of this. The fortress was built to protect the Spanish-occupied city from other interested parties and is arguably one of the best things to see in Florida.
In addition to the Castillo de San Marcos National Monument, you can also check out the shops on George Street, soak up the sun at St. Augustine Beach, and find the secret to longevity at Ponce de Leon's Fountain of Youth Archeological Park.
For history lovers, St. Augustine is a great place for weekend getaways in Florida…particularly for those who like to be spooked! Check out a ghost tour or even stay in one of the haunted hotels.
Where To Stay In St. Augustine: If you've come to St. Augustine for the history, that doesn't have to end once you're done perusing the town. Even if you'd rather not stay in one of the haunted hotels, you can still spend the night at one of the many historic inns dotting the city, such as At Journey's End Bed & Breakfast.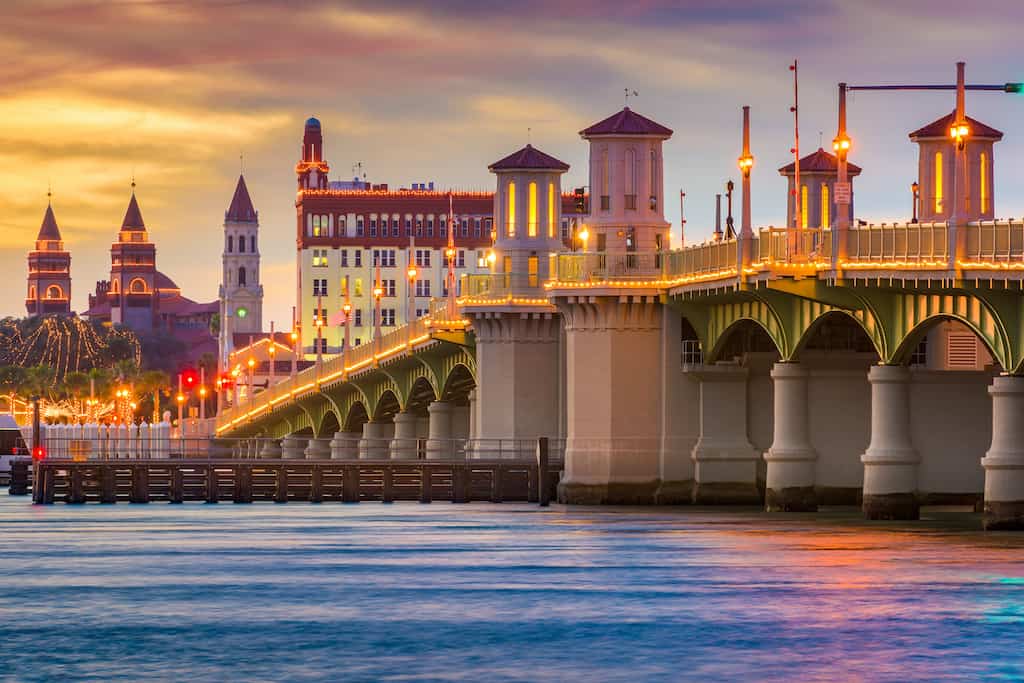 Relax At Ginnie Springs
Arguably one of the prettiest springs in Florida, Ginnie Springs is also one of the most affordable romantic weekend getaways in Florida.
While there are hundreds of springs in Florida, there are a couple of features that set Ginnie Springs apart from the others.
First, the seven springs that makeup Ginnie Springs have some of the clearest waters found in any of Florida's natural springs. Second, the limestone of these seven springs is built in such a way that there are tons of underwater caves for divers to explore.
Spend your time at the springs swimming, paddling, or tubing in the beautiful water.
Where To Stay Near Ginnie Springs: While you can camp at Ginnie Springs, you can also stay at the nearby Holiday Inn Express & Suites Alachua – Gainsville Area.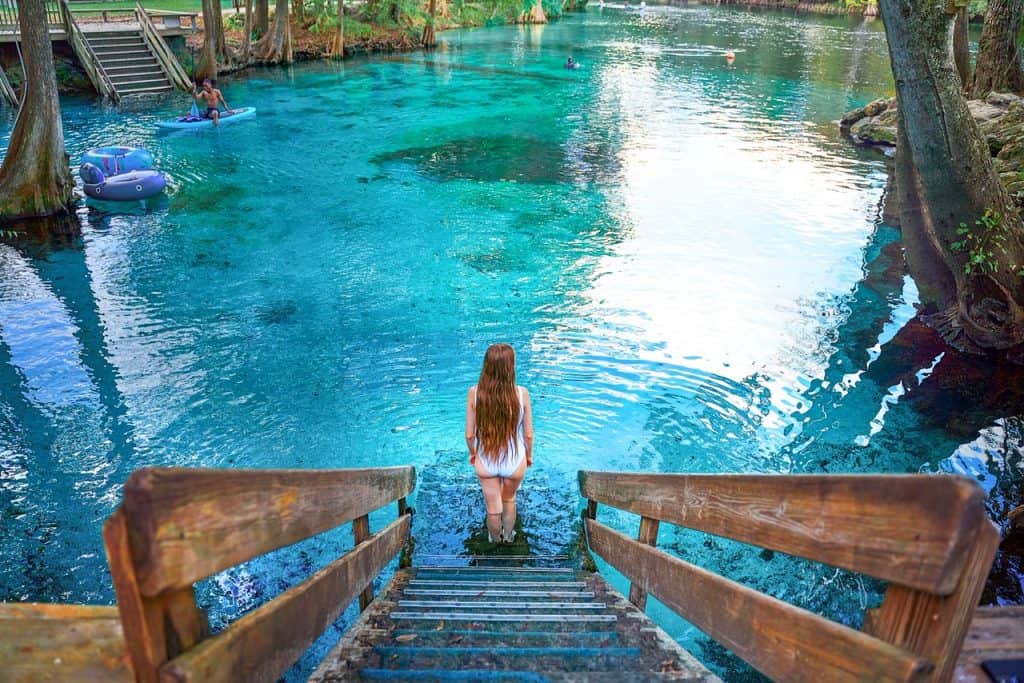 Soak Up The Sun In Cocoa Beach
Cocoa Beach has long been known as one of the very best beaches in Florida. Consequently, it should be no surprise that Cocoa Beach is also one of the greatest weekend getaways in Florida.
While you can, of course, soak up the sun or enjoy a delicious happy hour at one of the local restaurants, Cocoa Beach's surf scene is really where it gets its fame. Wake up early to see locals shredding the waves – or maybe try catching a few waves yourself if they're not too big!
You can also head to the Ron Jon Surf Shop, which is the largest surf shop in the world, and wander around the Florida Surf Museum.
Where To Stay In Cocoa Beach: Situated within minutes of the Cocoa Beach city center and the miles of sandy coastline, the Beach Place Guesthouses are an ideal place to stay in Cocoa Beach.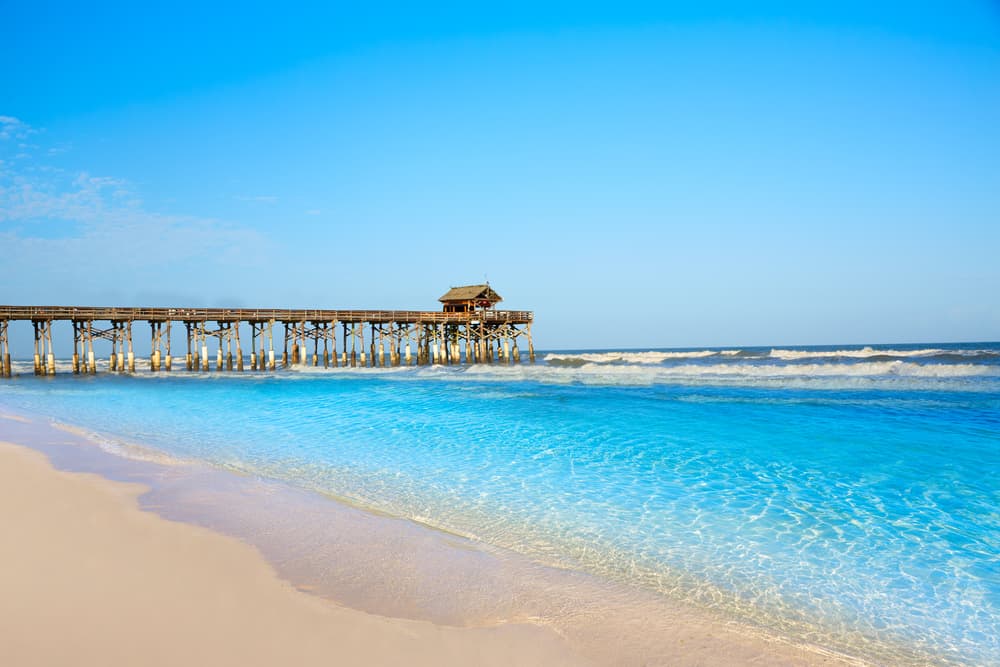 Sail Around The Florida Everglades National Park
The Everglades National Park is a huge protected swath of land filled with some of Florida's most amazing – and dangerous – wildlife. The Everglades is one of the best weekend getaways in Florida for those looking for adventure.
Most visitors to the Everglades National Park opt to take a wildlife tour by boat (specifically by airboat) to have the best possible experience. By doing so, you'll have a greater chance of seeing some of the coolest creatures in Florida, including alligators, manatees, and Florida panthers.
Where To Stay Near The Everglades National Park: If you're hoping to stay as close to the Everglades as possible, consider staying at the Ivy House Bed & Breakfast in Everglades City.
If you're looking for a more luxurious accommodation, head to Marco Island, where you'll find the JW Marriott Marco Island Beach Resort.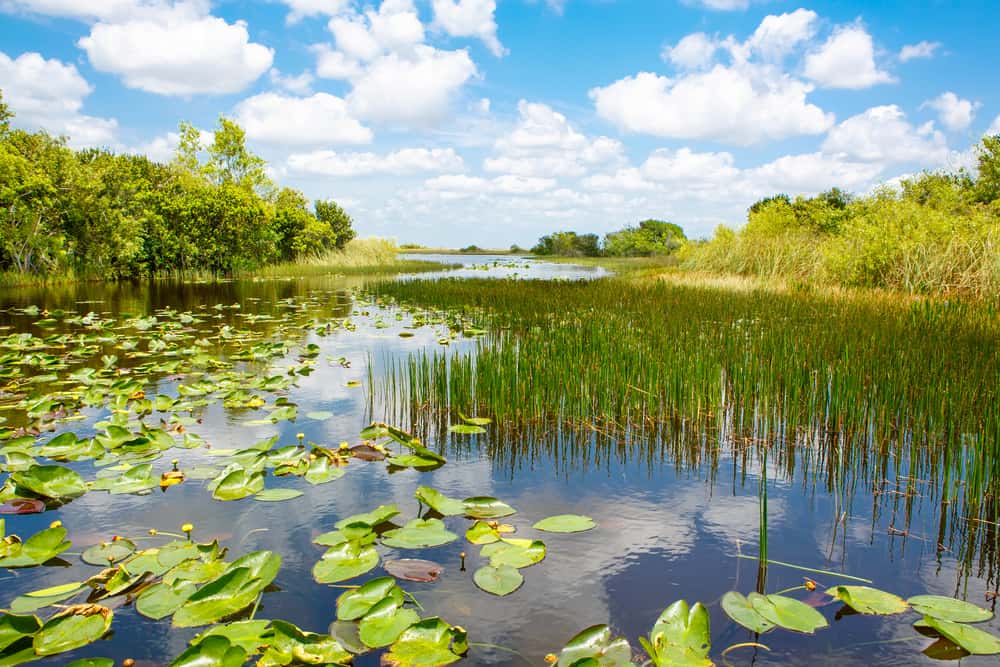 Explore The Hidden Gems Of Sarasota
Sarasota may be one of the most underrated weekend getaways in Florida. Situated on the Gulf Coast, Sarasota is home to beautiful beaches and fantastic weather.
But that's not all there is to do in Sarasota. One of the best things to do in this seaside city is to pay a visit to The Ringling, the official state art museum of Florida and home to thousands of stunning pieces of artwork.
Another activity just as unique as The Ringling is Beer Can Island. Covered in fallen trees, this turquoise beach looks like a movie set! It's perfect if you're looking for something off-the-radar or for a cool photoshoot spot.
Where To Stay In Sarasota: The elegant Carlisle Inn Sarasota is a great pick for a weekend trip to this Florida city. Or you can stay in one of these Sarasota rentals!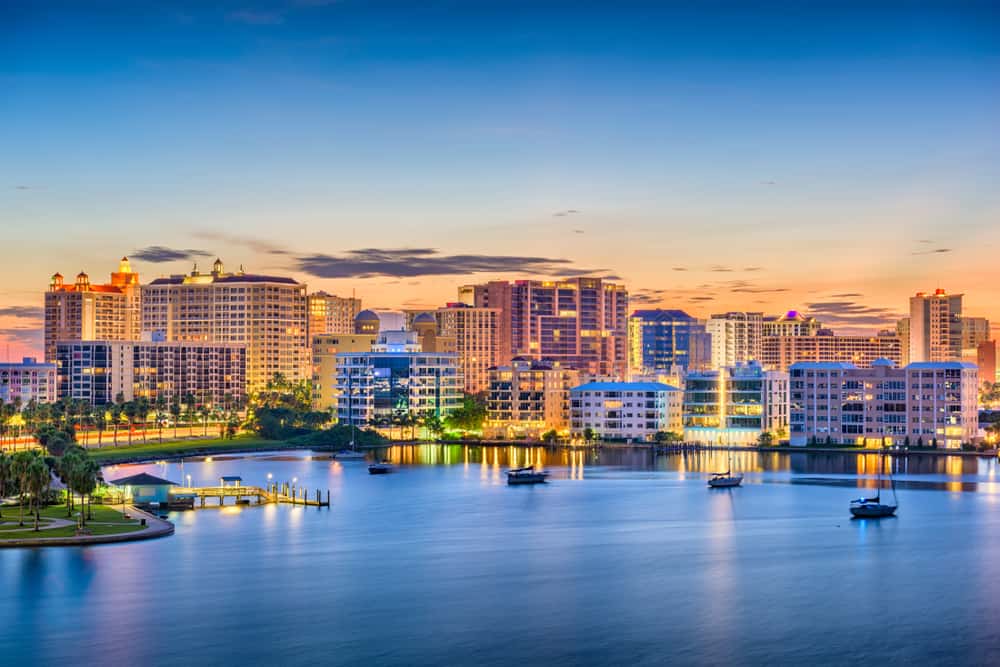 Take A Dip In The Water In The Palm Beaches
The Palm Beaches, also known as Palm Beach County, is home to many different oceanfront cities, including West Palm Beach, Jupiter, Boca Raton, and Palm Beach. All of these cities make for fantastic weekend getaways in Florida.
Each of the cities in The Palm Beaches offers something a little different. However, all of them are known for one thing: the beaches – and just about any water-based activity that you can imagine. Catch the sunrise at Delray Beach, get your adrenaline pumping at Rapids Water Park, and even dive for eels at Blue Heron Bridge!
Where To Stay In The Palm Beaches: It's fairly well-known that The Breakers Palm Beach is the best place to stay in The Palm Beaches area. Why not choose this resort for your Florida weekend getaway?
Spend Some Quality Time On St. George Island
St. George Island may be one of the most romantic weekend getaways in Florida. As part of Florida's "Forgotten Coast," St. George Island is a wonderful, secluded place where you can get away to spend some quality time with your partner.
Your trip to St. George Island can be packed with activities or as relaxing as possible. You can stand up paddleboard through the water, dine on famous oysters, or stargaze under the unpolluted night sky. Climb the stairs of the historic lighthouse for some beautiful views!
Where To Stay On St. George Island: To get the most of the ocean during your time on St. George Island, why not stay at an oceanfront accommodation, such as the Gulf Getaway?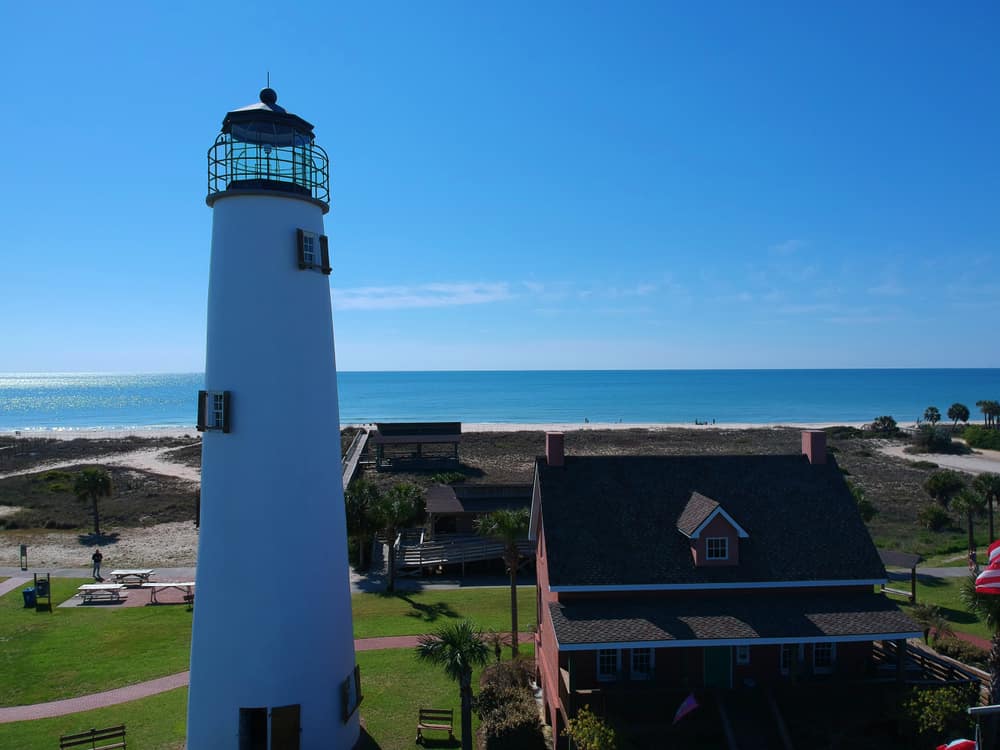 Relax At Lovers Key State Park And Fort Myers
Fort Myers is a vacationer's paradise. With endless sunshine and fresh seafood restaurants, you'll feel as if you've been transported to your dream tropical island! It also happens to be home to the Edison and Ford winter estates, a historic landmark once occupied by two of the greatest inventors in American history.
Situated right next to Fort Myers is Lovers Key State Park. With both saltwater and freshwater areas, this is where you want to go to catch a glimpse of Florida's wildlife. Spot everything from manatees to shorebirds to dolphins!
Where To Stay In Lovers Key State Park And Fort Myers: Thanks to its ideal location and great service, the Hampton Inn & Suites Fort Myers – Colonial Boulevard is one of the most popular hotels in Fort Myers.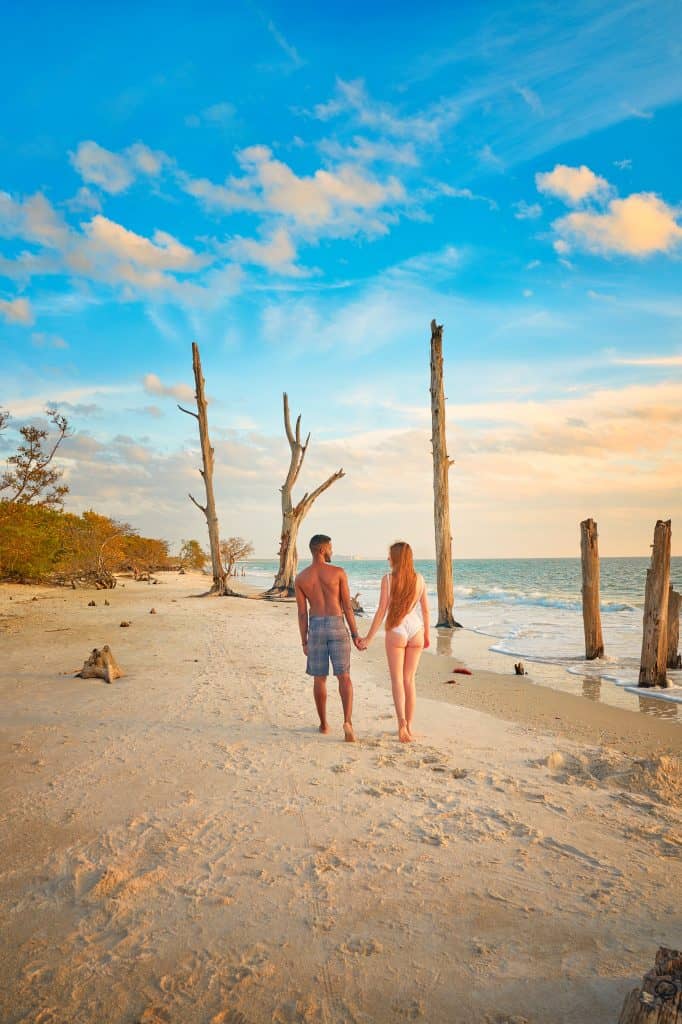 Head Out Into Nature At Rock Springs And Wekiwa Springs
If the trip to Ginnie Springs caught your eye, consider adding Rock Springs and Wekiwa Springs to your list of potential weekend trips in Florida. Situated next to each other, these two springs near Orlando are filled with brilliant blue waters and gorgeous green nature.
Both of these springs have very similar activities: swimming, hiking, fishing, and horseback riding. Rather than driving between these two springs, you can actually kayak between the two, which is quite a fun adventure.
Where To Stay Near Rock Springs And Wekiwa Springs: The friendly staff and elegant décor make the Sheraton Orlando North a great place to stay when visiting Rock Springs and Wekiwa Springs.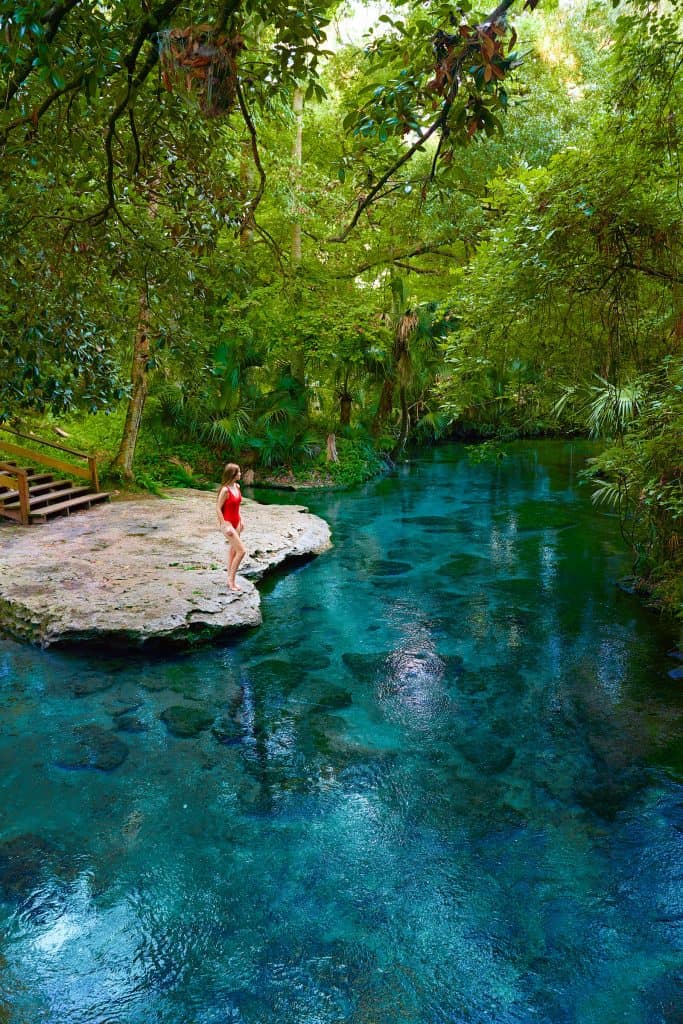 Do A Little Shelling On Sanibel And Captiva Islands
Sanibel Island and Captiva Island are often referred to as sister islands. Despite their many similarities, each island has its own personality. As two of the best islands in Florida, they are great options for weekend getaways in Florida.
Sanibel Island is most well-known for its shelling. Its beaches are littered with shells from all sorts of sea creatures, including conches, scallops, and whelks. Do know that it is illegal to take shells if animals are still living inside!
Captiva Island is the quirkier of the two islands. While the shelling of Sanibel Island makes its mark through the Bailey-Matthews National Shell Museum, there are gems that are unique to Captiva Island, including a Christmas-themed restaurant!
Where To Stay On Sanibel and Captiva Islands: The cute, oceanfront accommodation known as Tarpon Tale Inn is a wonderful place to stay on Sanibel Island.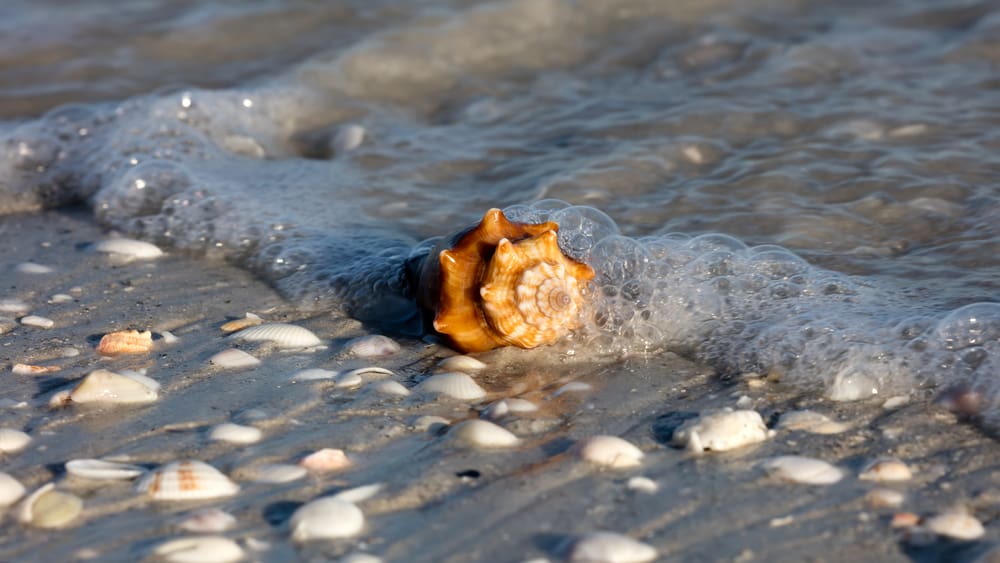 Take In Everything Tampa Has To Offer
Tampa may be one of the most overlooked weekend getaways in Florida. This Gulf Coast city is filled with nature, culture, and even a touch of history, making it a great destination for just about everyone.
One of the things Tampa is known for is its beaches. With 361 days of sunshine per year, it's no surprise that locals and visitors alike can be found lounging on Tampa's best beaches.
Beyond beaches, there are plenty of things to do in Tampa. Ride thrilling rollercoasters at Busch Gardens, take a stroll along the Tampa Riverwalk, or see your favorite wildcats at the Big Cat Rescue. At night, take in the views from a rooftop bar or restaurant.
Where To Stay In Tampa: The Grand Hyatt Tampa Bay is one of the most in-demand accommodations in Tampa.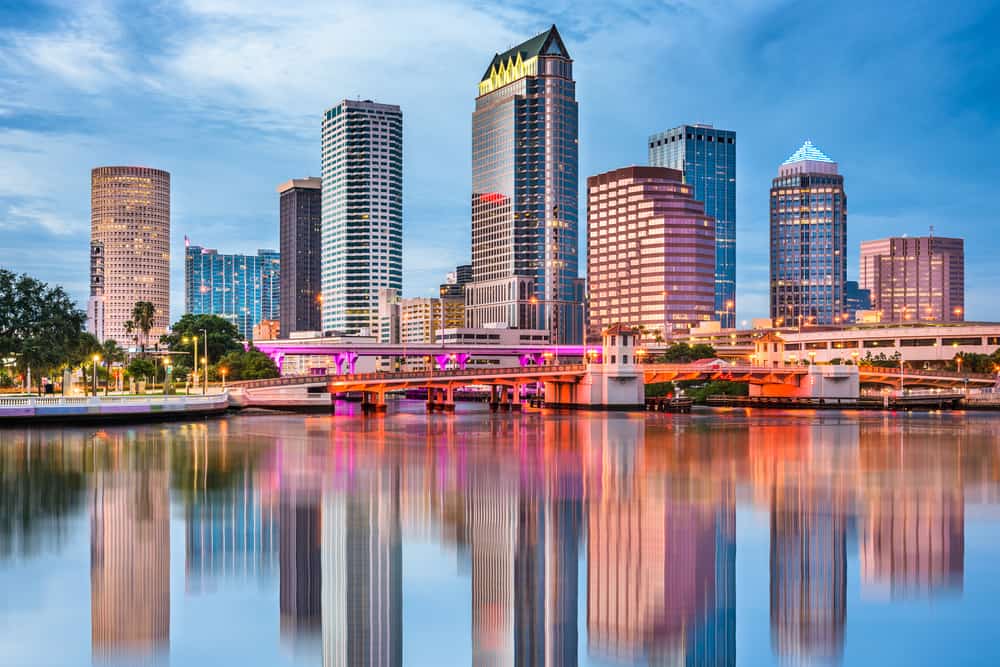 Take A Road Trip Through The Florida Keys
After Orlando, the chain of islands known as the Florida Keys may be the most visited part of the Sunshine State. With about 1,700 islands in the Keys, you'll definitely have to pick and choose which ones are worth a stop on your road trip.
We recommend Key Largo, Islamorada, or Key West for fun weekend getaways in Florida.
Between these islands, there is so much to do. Wind your way through John Pennekamp Coral State Park on Key Largo. Take in the wide array of fish swimming around Islamorada. Or visit the southernmost point in the continental U.S. on Key West.
For planning epic weekend getaways to the Keys, we've created a whole Florida Keys Itinerary E-Book and Planning Pack!
Where To Stay In The Florida Keys: Between all of the islands of the Florida Keys, there are tons of places to stay, each with a different environment. If you'd like to stay on the most popular island of Key West, consider Courtney's Place Historic Cottages & Inns.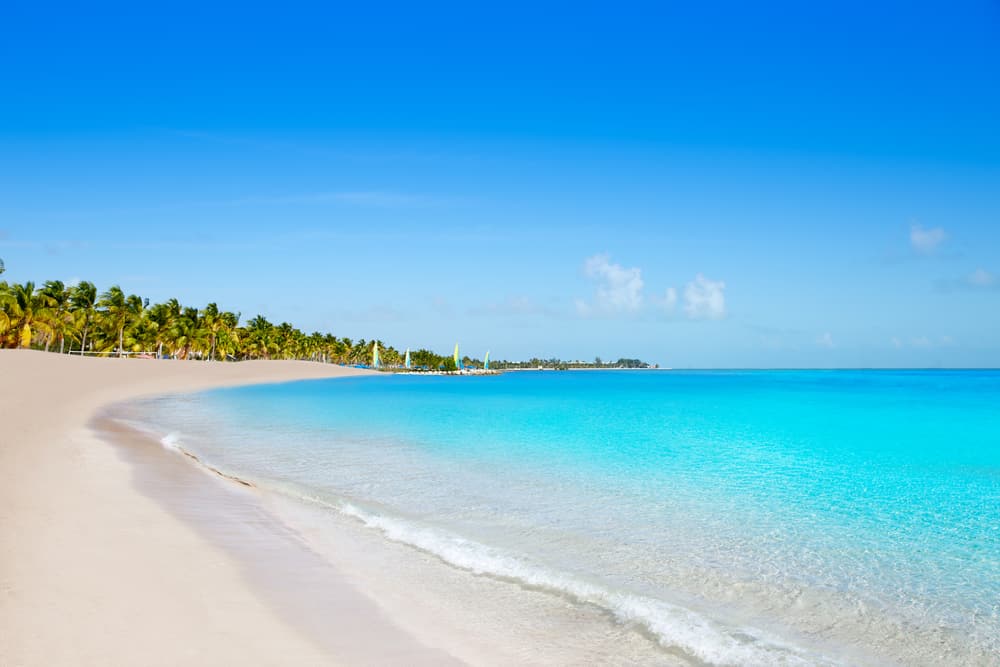 Explore Key Biscayne
Despite what its name implies, Key Biscayne is not part of the Florida Keys. Instead, this amazing Florida weekend getaway is just 15 minutes outside of Miami!
While on Key Biscayne, be sure to visit Bill Baggs Cape Florida State Park for a little slice of untouched nature. If you're a golfer, consider heading to the amazing Crandon Golf Course.
For a bit of adventure, take a boat tour of Stiltsville, a set of abandoned homes and businesses built of the coast of Key Biscayne.
Where To Stay On Key Biscayne: Why not splurge during your stay on Key Biscayne by staying at the luxurious Ritz-Carlton Key Biscayne, Miami?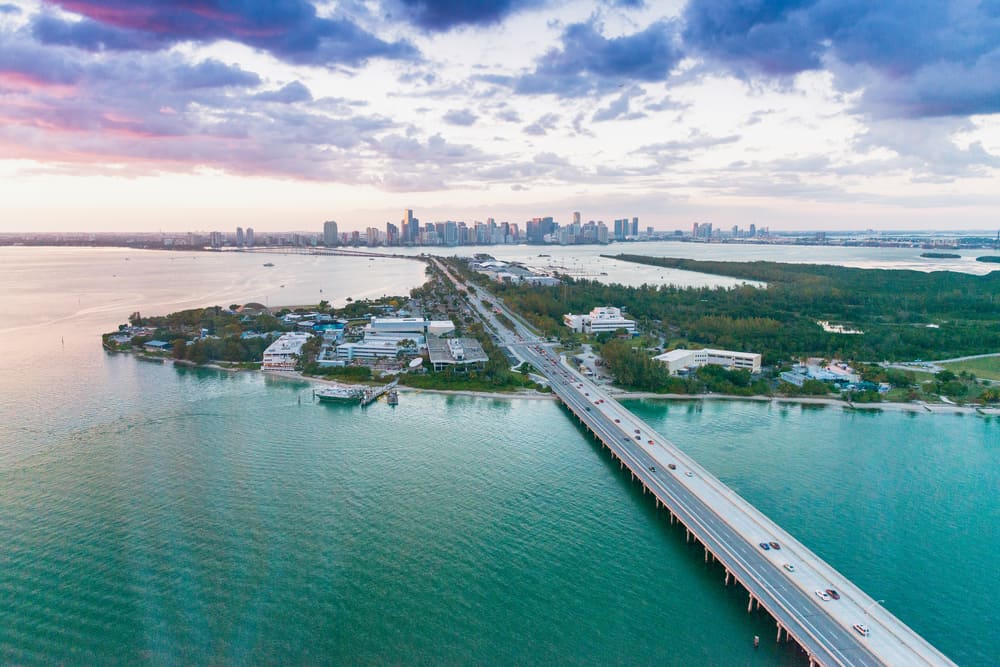 Visit Manatees In Homosassa
Homosassa, Florida may be the unofficial manatee capital of Florida. Nearly all of the best things to do in this Florida city revolve around this gentle sea creature. It makes one of the best places for weekend getaways in Florida for animal lovers!
Homosassa Springs Wildlife State Park is home to an underwater manatee observatory. Since it can be difficult to get a good glimpse of a manatee from above, this underwater observatory is perfect!
Just outside of Homosassa, there is the Three Sisters Spring in Crystal River. While there, you can actually swim with the manatees, which you are not allowed to do at most Florida springs.
Where To Stay In Homosassa: As a relatively small area, Homosassa isn't home to many hotels, resorts, and accommodations. That said, the Riverfront Treetop Bungalow is the highest-rated place to stay in Homosassa.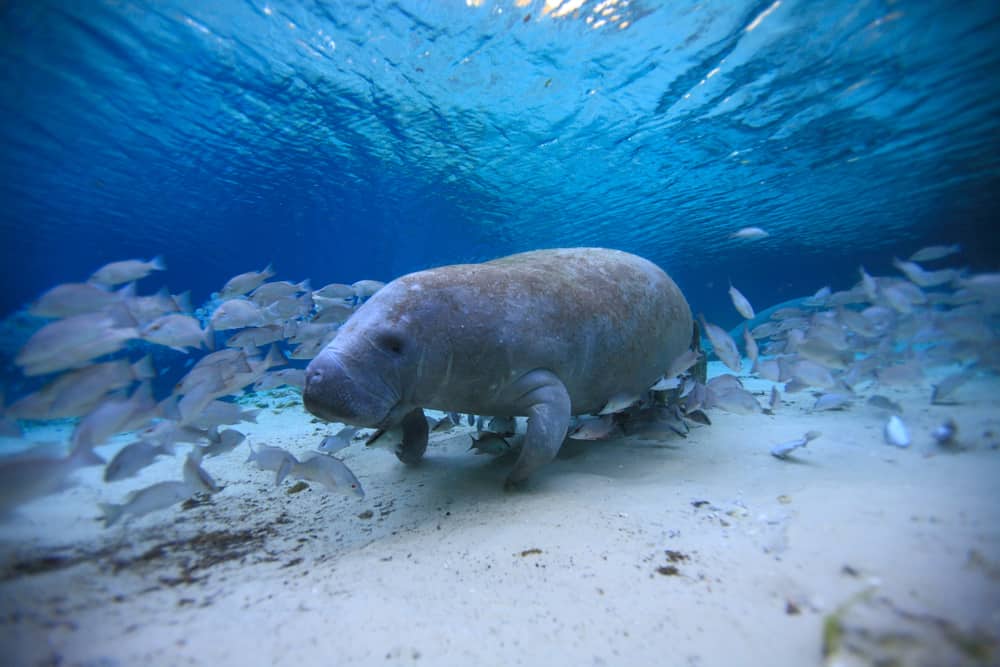 Immerse Yourself In The Culture Of Miami
Miami is truly a one-of-a-kind city and makes for fun weekend getaways in Florida. There's so much to do in this fun-filled destination, making a weekend in Miami a wonderful idea.
The two main highlights of Miami are the beaches and the culture, and you'll have to experience both during your weekend getaway.
To experience Miami's beach scene, head to South Beach. This well-known Miami beach has established a name for itself through its teal waters and never-ending fun. Combine your time in South Beach with a stroll along Espanola Way, where you can listen to wonderful music and dine on delicious food.
To experience Miami's cultural scene, there's both Little Havana and Miami's Art District. In Little Havana, you can get a little taste of Cuba through food, drink, games, and music. While in the Wynwood Art District, you can peruse both street art as you walk and fine art in the many galleries.
Where To Stay In Miami: South Beach is the most famous part of Miami, so why not stay there at the Fontainebleau Miami Beach?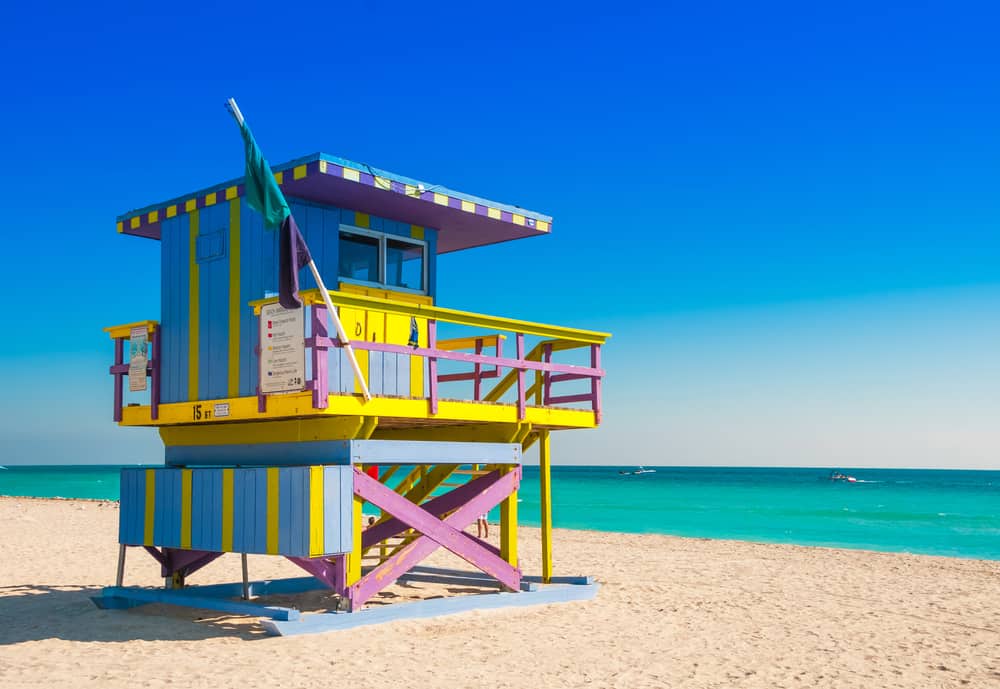 Discover What Marco Island Has To Offer
Marco Island is nicely situated between two other amazing weekend getaways in Florida: Naples and the Florida Everglades National Park.
This island is filled with things to do. Walk along the breathtaking stretch of sand known as South Marco Island Beach. Enjoy a boat tour from the Isles of Capri Marina. Or maybe take some time to visit the Marco Island Historical Museum.
If you really would like to find an under-the-radar attraction, head to the abandoned Florida domes, one of the hidden gems of Florida. These domes were actually once part of a millionaire's home, but, since they have been abandoned, they have become a resting place for many of the state's sea birds.
Where To Stay In Marco Island: If you have a taste for luxury and want to stay close to everything that Marco Island has to offer, consider staying at the JW Marriott Marco Island Beach Resort.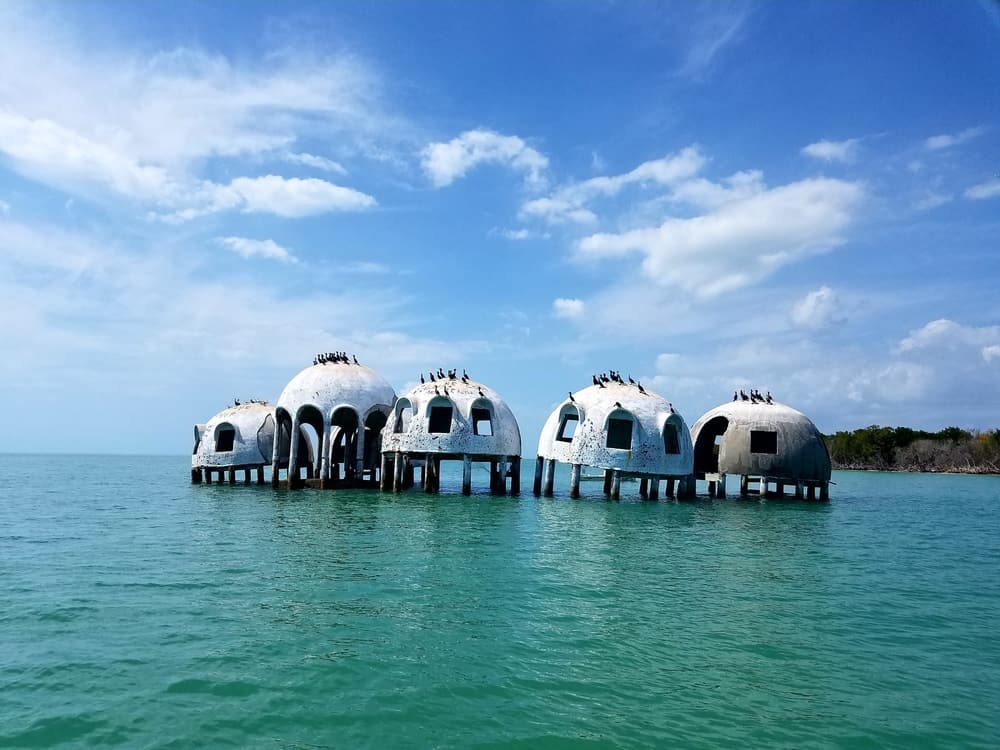 Shop Your Way Through Naples
Naples is a posh counterpart to many of the other weekend getaways in Florida. Full of boutique shopping and golfing, Naples offers something a little bit different.
One of the main highlights of Naples is the shopping and it is abundant. Head to Third Street South or Fifth Avenue South to find all of the latest fashion trends. As for golfing, the Tiburon Golf Club/Ritz-Carlton Golf Resort is the most popular option.
Once you're shopped out, take a boat tour and you might be lucky enough to spot some dolphins!
Where To Stay In Naples: Just as the city of Naples, Florida shares the name with an Italian town, the elegant Bellasera Resort draws inspiration from the Tuscan region of Italy.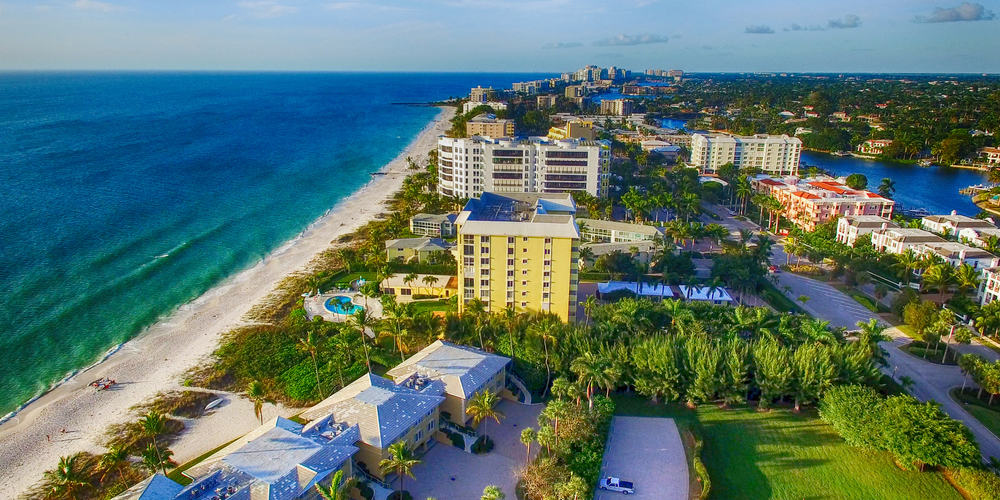 Find Your Perfect Activity In Pensacola Beach
Situated along Florida's panhandle, Pensacola Beach is often overlooked. But this city makes for one of the most amazing weekend getaways in Florida.
Pensacola Beach is one of those cities that has a little something for everyone. If you're a history buff, check out Fort Pickens and Fort Barrancas. If you'd prefer to take to the skies, pay a visit to the National Naval Aviation Museum. Or if you'd prefer to spend some time on the area's famed beaches, head to the Gulf Islands National Seashore.
Where To Stay In Pensacola Beach: If you want your accommodation in Pensacola Beach to be just as exciting as the activities you have planned, consider staying at Margaritaville Beach Hotel.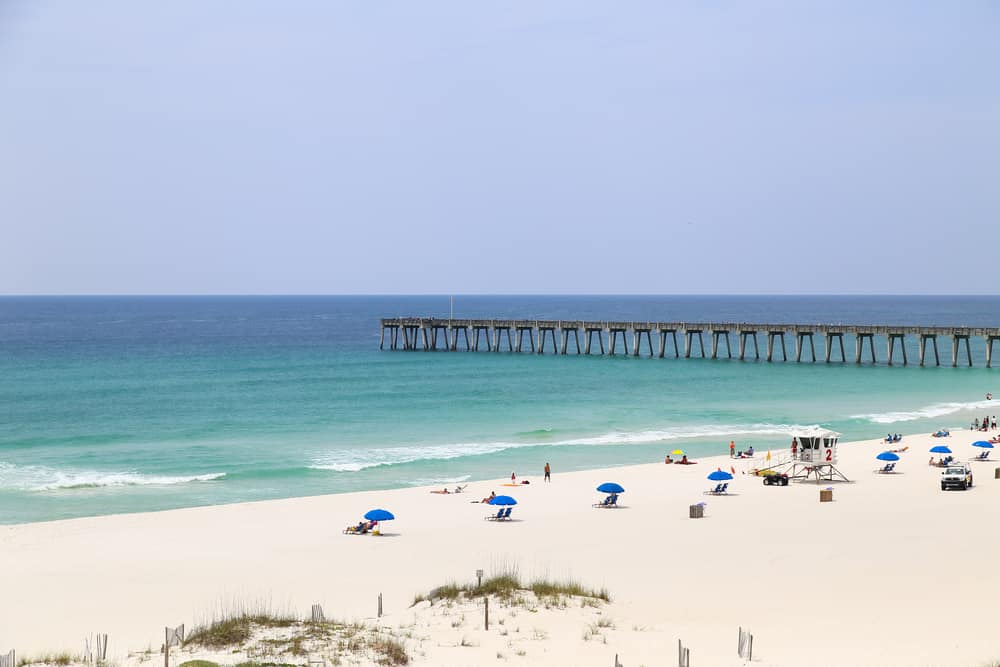 Kick Back on Key West
Rather than road-tripping through the Florida Keys, you can spend a perfectly wonderful weekend on Key West. While the Keys are all great options for weekend getaways in Florida, Key West is perhaps the most popular.
Wander through the colorful houses of the historic district, and say hello to the six-toed cats at the Ernest Hemingway House and Museum. Then soak up the sun on one of Key West's beautiful beaches, and be sure to try some Key Lime Pie!
For a special stop near Key West, visit Dry Tortugas National Park for stunning views and the historic Fort Jefferson. This National Park is one of the southern-most parks in the US, and because of its remote location is a great place to relax.
Where to Stay In Key West: For one of the more unique weekend getaways in Florida, you can stay in a luxury yacht docked in a Key West marina!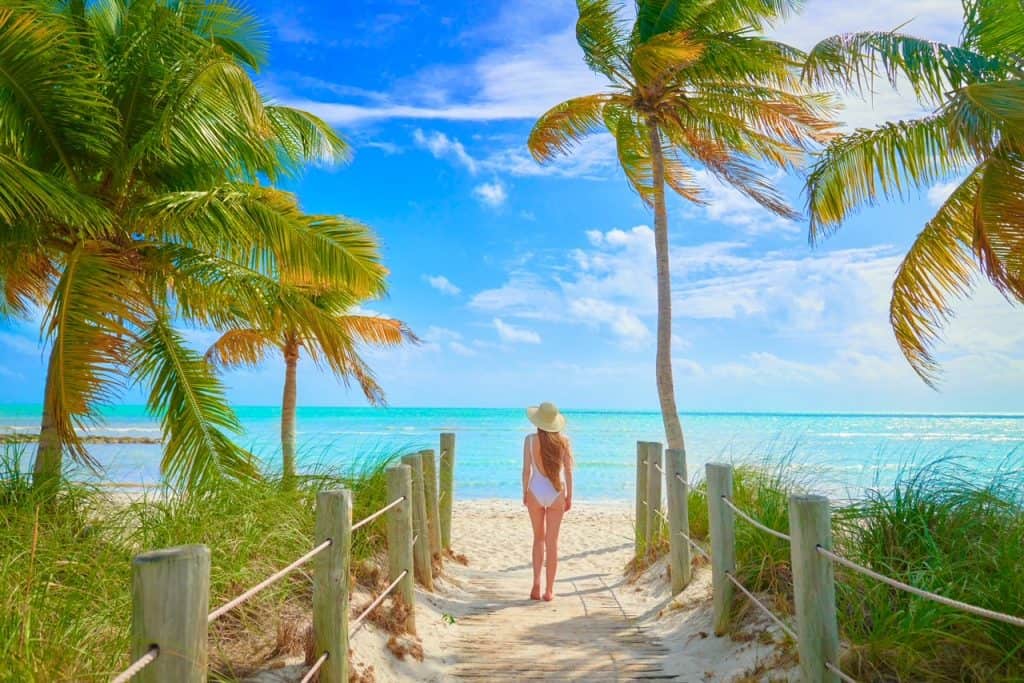 Feel Like You're In a Movie in Seaside
Did you know the 1998 film The Truman Show was filmed in a real place? The charming beach town of Seaside sits in the corner of northwest Florida and makes a great location not only for film sets but for weekend getaways in Florida!
Some of the best things to do in Seaside include swimming at Seagrove Beach and eating along Airstream Row. You'll fall in love with the pastel-colored houses and unique beach pavilions.
Plus, Grayton Beach State Park is right nearby, offering trails to hike or bike.
Where To Stay In Seaside: You can stay in this cute small home, S'more, that was featured in Designing for Small Homes. It's just steps from the beach!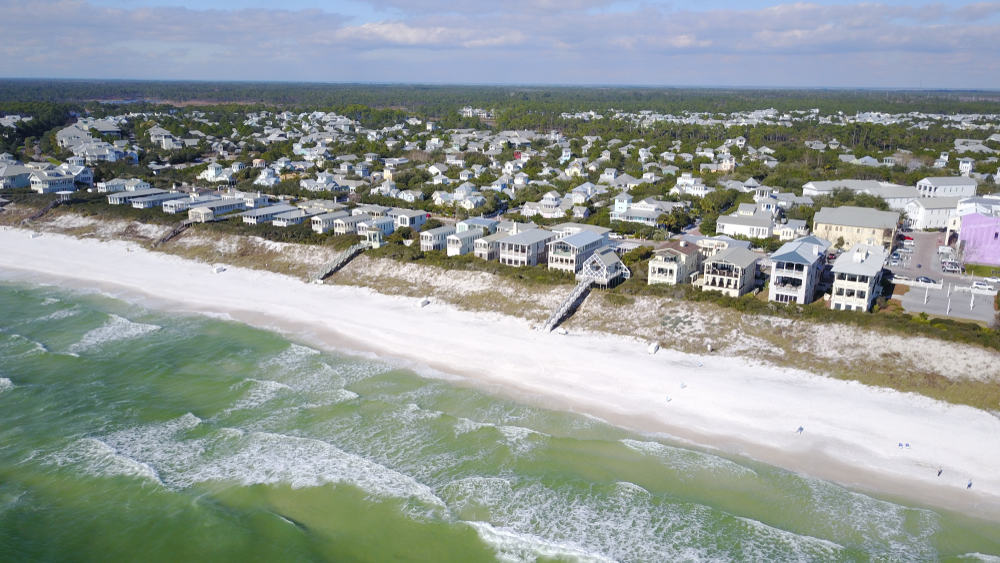 Stay At An All-Inclusive Resort
If you're looking to relax during your weekend getaway in Florida, treat yourself to an all-inclusive resort! "All-Inclusive" means meals, drinks, and accommodations are all taken care of so that you can sit back and enjoy your time.
The all-inclusive resorts in Florida can make for some of the best weekend getaways in Florida, especially if you're traveling with a significant other. If you really want some tranquility, try out one of the adult-only resorts!
Enjoy some peace and quiet, visit the spas, take advantage of water sports equipment, and drink as many cocktails as you'd like! All while not having to calculate how much it's going to cost.
Where to Stay In An All-Inclusive Resort: For a laidback, all-inclusive stay right on the beach near Tampa, try Sirata Beach Resort.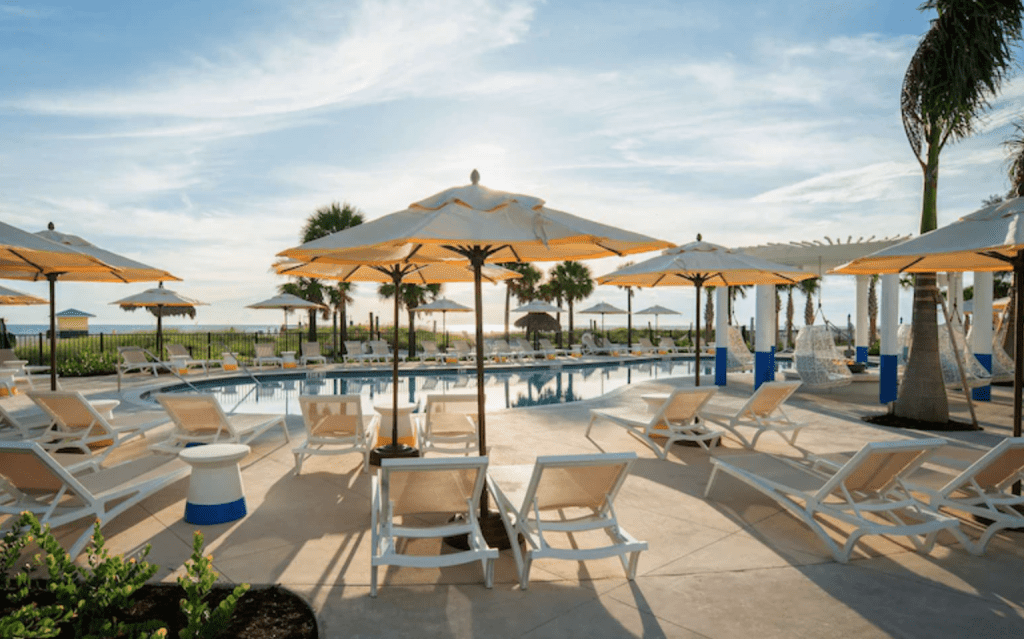 Enjoy Nature In Destin
Another one of the perhaps underrated places for weekend getaways in Florida is Destin. There are many things to do in Destin, such as exploring nature or taking a swing on the many golf courses.
Like many of the beaches on the Panhandle, Destin's beaches are warm and clear. Visit one of the most beautiful state parks, Henderson Beach State Park, where you can swim in emerald waters.
Destin is also known as "the luckiest fishing village in the world"! If you're feeling lucky, you can take a charter boat for fishing, touring, or snorkeling. Whether you catch anything or not, you can still enjoy fresh seafood at some of the best restaurants in Destin.
Where To Stay In Destin: At Calypso Cottage, you'll have private beach access plus two pools to choose from!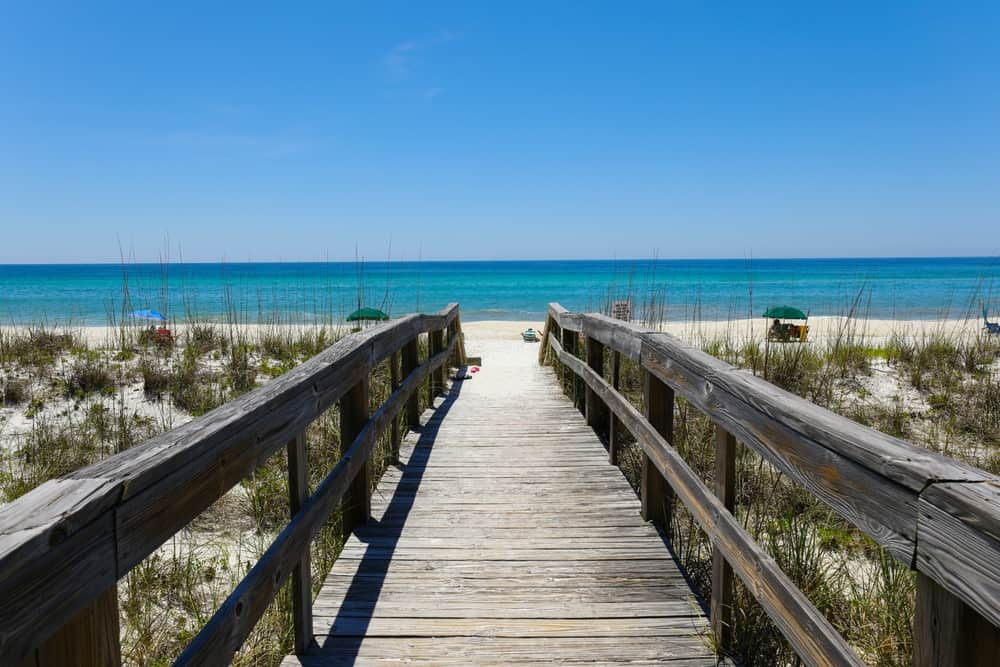 Go For A Ride in Orlando
If theme parks are your thing why not take a weekend getaway to Orlando? Home to both Walt Disney World and Universal Orlando, it's one of the most popular places for weekend getaways in Florida.
At Disney World, you can pick which parks you want to explore, such as Epcot or Magic Kingdom. There you can eat, explore, and ride to your heart's content. It is the most magical place on Earth, after all!
Meanwhile, Universal consists of Universal Studios Florida and Universal's Island of Adventure. At Universal is where you'll find the Wizarding World of Harry Potter.
However, if theme parks aren't your thing, there are still plenty of things to do in Orlando that aren't park-related!
Where To Stay In Orlando: If you're doing a weekend getaway at Disney, you might as well stay at a Disney resort, like Disney's Coronado Springs Resort, which gives you a luxe experience without the hefty price tag.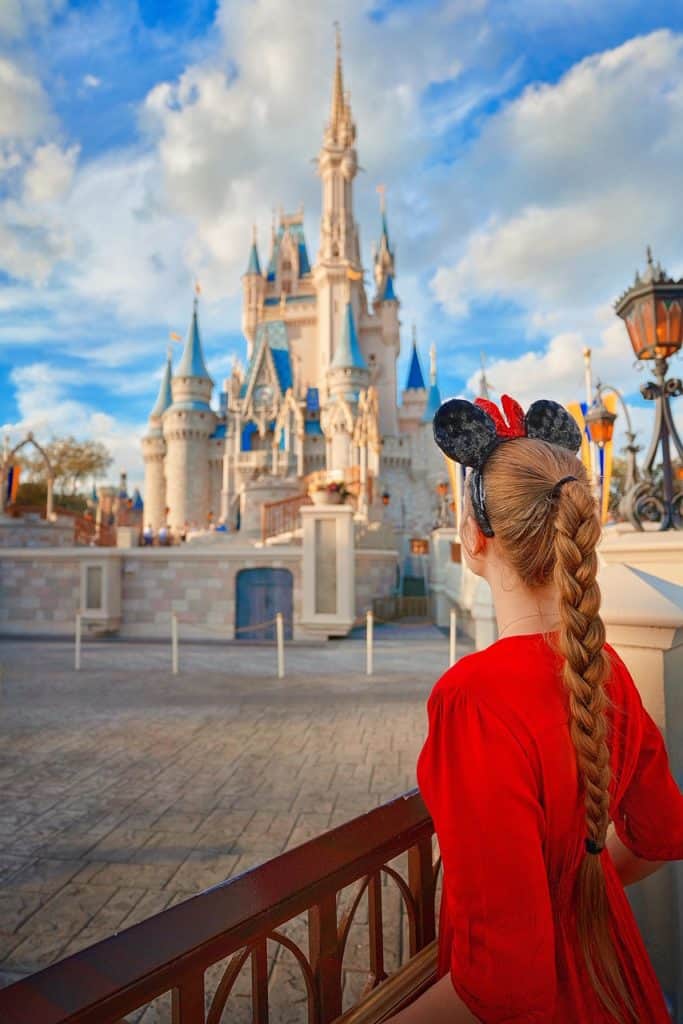 We hope that whatever vibe you're looking for that this list has inspired your weekend getaways in Florida! Even just a weekend away is enough time to explore a new or well-loved part of Florida.