Looking for the best Airbnb in Tampa for your next trip to Florida? We're here to help out with these suggestions!
There's a reason snowbirds and tourists continue to flock to Florida consistently. Between the sun, theme parks, beaches, warm weather year round, and even a few natural parks, it's hard not to enjoy your time in this paradise.
In Tampa in particular you'll find classic areas with rich history, cigar companies, local breweries, a great theme park, zoos, be close to the water, and have great downtown views.
You are also close by to Many Beaches Near Tampa! The only thing that could make your trip even more memorable is finding the ideal Tampa Airbnb.
Airbnbs can be a great option when traveling as they allow you to stay in accommodations that are unique to the area as oppose to setting up camp in a generic hotel room. They also can allow you to connect with locals and are often much kinder on your wallets than an average hotel would be.
So go ahead and take a look through our list of unique suggestions and find the best Airbnb in Tampa for you!
Looking to save money on your trip to Arizona? Get a FREE $55 Airbnb coupon by using our code when you book!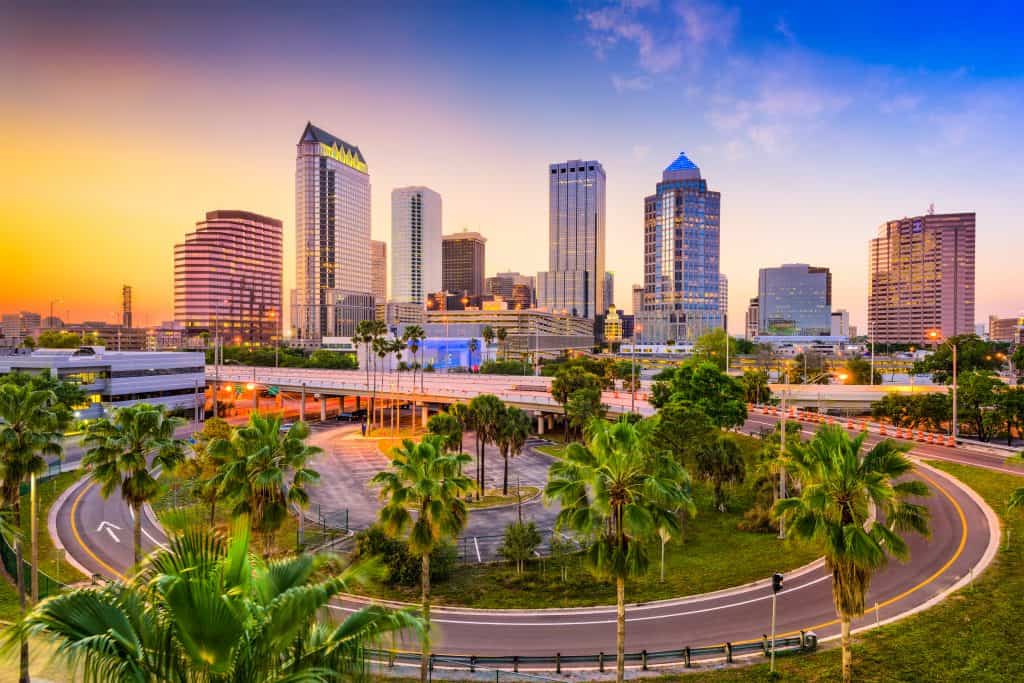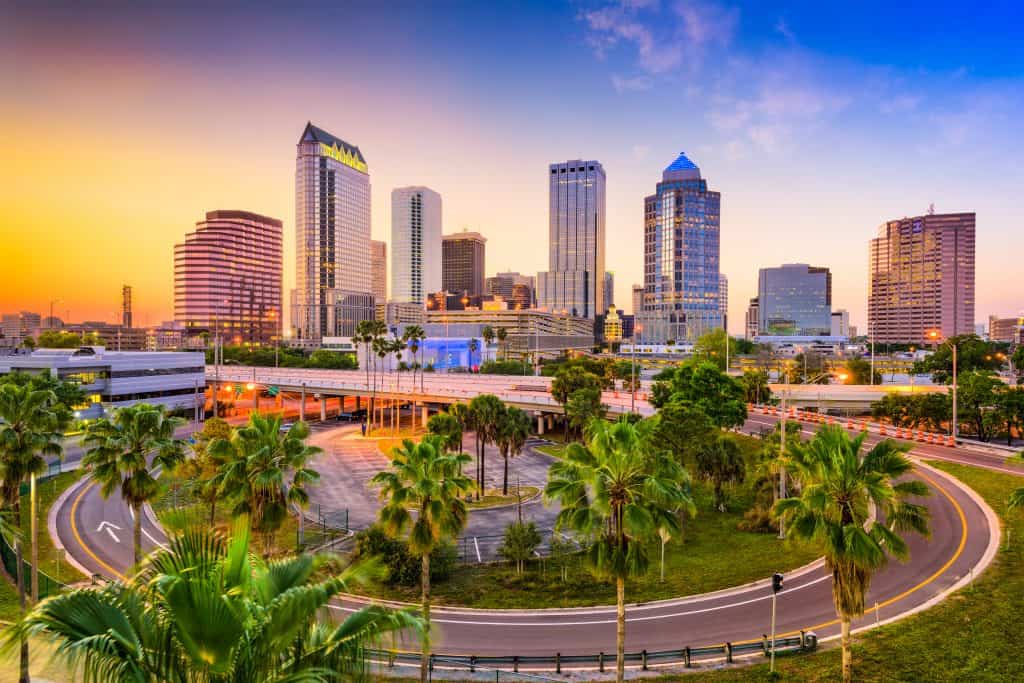 15 Best Airbnbs in Tampa (Waterfront Views, Bungalows, & More)
1. Surf's Up Cottage
This key-west style cottage is great to stay in when exploring then adventures Tampa has. This Airbnb in Tampa is detached from the main home and is separated by a fun background area– and it welcomes pets!
This Tampa Airbnb is styled like a studio and features a queen bed and a futon. The bathroom has recently been renovated and the kitchenette is perfect for your stay in Florida.
When renting here, you have full access to the back yard and cottage, as well as side-gate access to your parking spot in the driveway. This airbnb is fun and well themed, as well as perfectly located near the heart of downtown Tampa!
Click here to Check Rates on Airbnb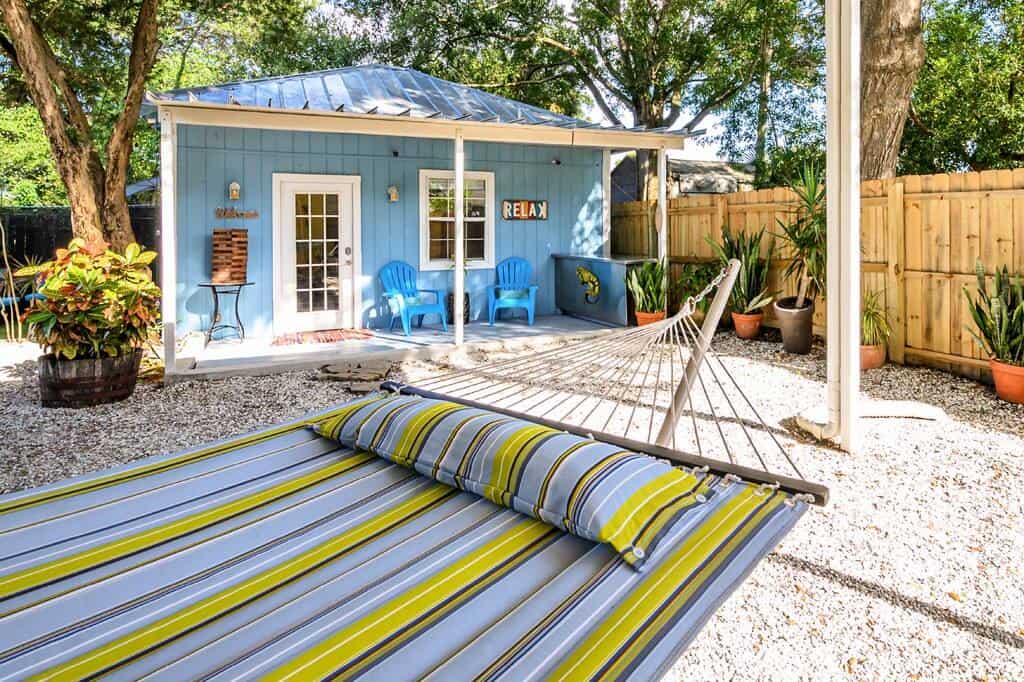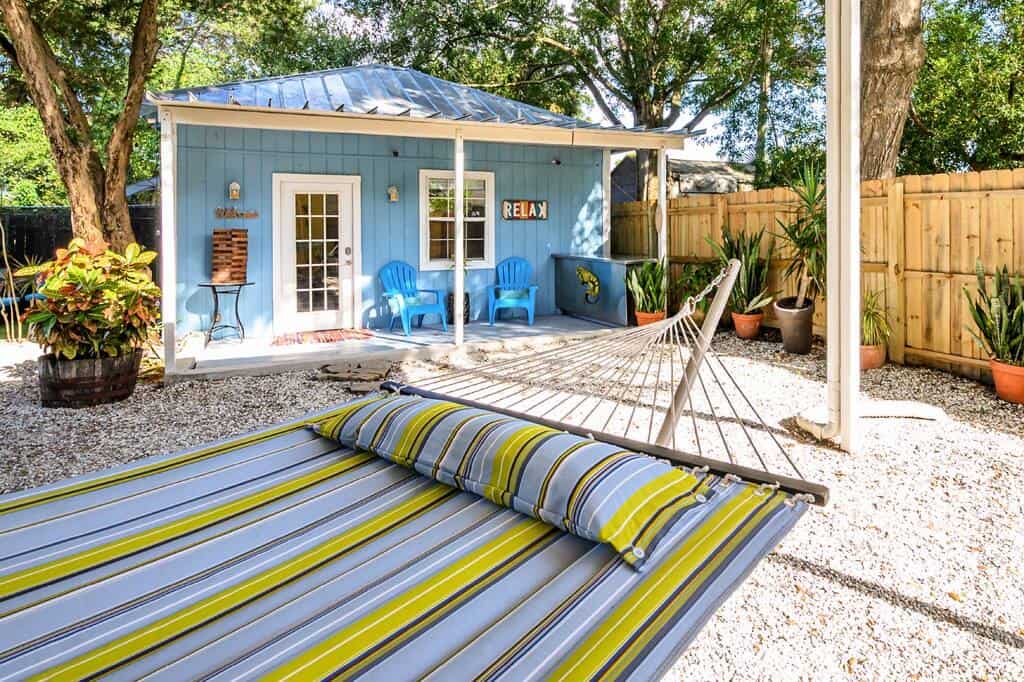 2. Fully Renovated Historic Ybor Bungalow
When renting this Tampa Airbnb, you are located in a quiet neighborhood that is just 3 blocks for Ybor City's historic avenue that features nightlife, restaurants, coffee shops and more!
This Airbnb in Tampa is only 15 minutes from Busch Gardens and only 30 minutes from the beaches in St. Petersburg. As a cute bungalow, this house has been completely renovated with all amenities one could want, including an AC, a chef's kitchen, a washer/dryer, and a grill.
This is a great place to rent for families or groups who are visiting the area! Guests will have the entire house to themselves, and pets are welcome too! Make sure to check out this great bungalow in the historic Ybor area.
Click Here to Check Out Rates on Airbnb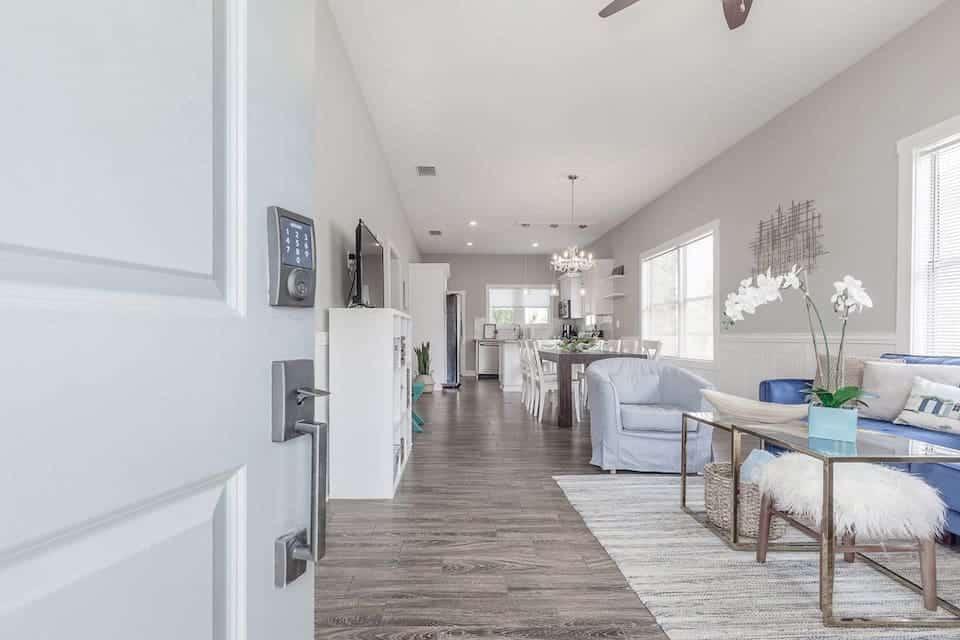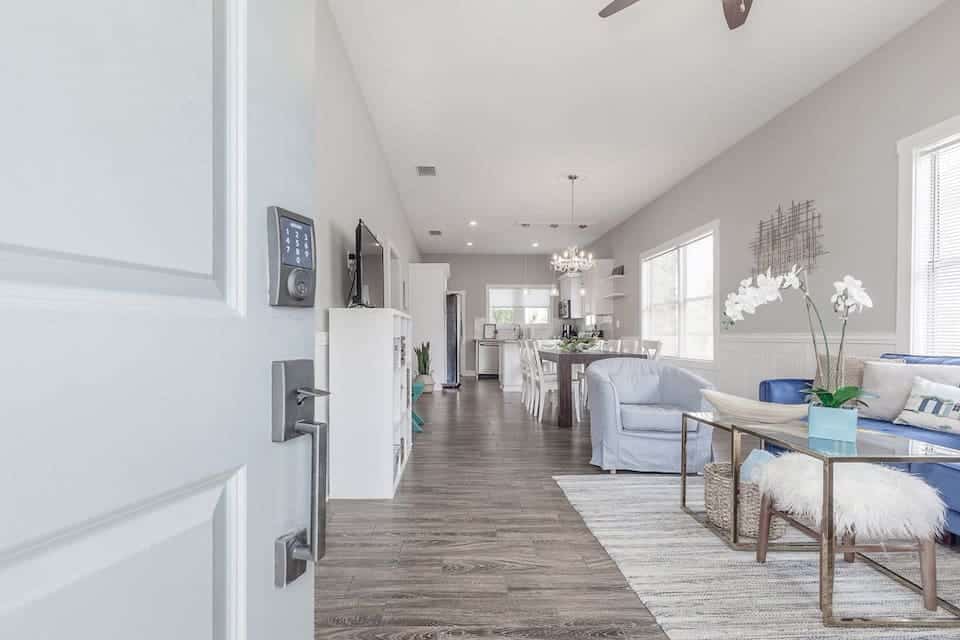 3. Private Riverfront Guesthouse
Anyone who knows Tampa knows that the Seminole Heights area is upcoming and hip: from local breweries to antique shops and family run cafes or ice cream shops, it seems logical to stay at an Airbnb in Tampa– specifically in Seminole Heights!
This stunning waterfront guesthouse features a pool and local amenities, making it the perfect accommodation. The streets are lined with live oaks that are massive and the roads themselves are historic brick-paved streets, making this Airbnb a dream!
With great location to Seminole Heights and Downtown Tampa, this guesthouse will have you enjoying the screened in lanai overlooking the Hillsborough River or casting a line on some evenings during sunset.
Click Here to Check out Rates on Airbnb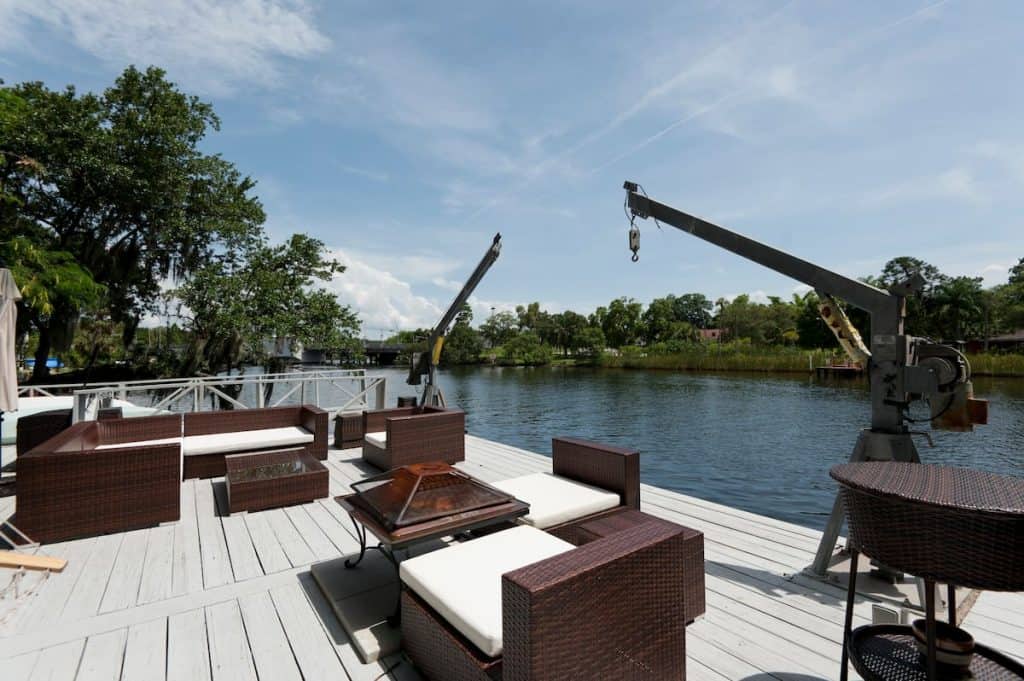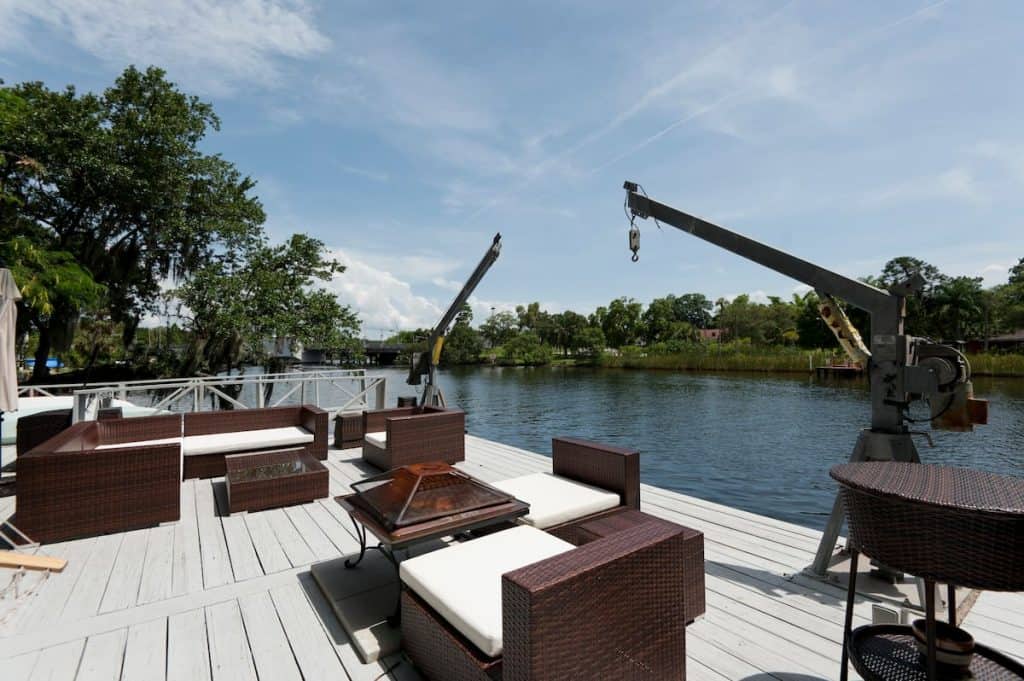 4. Beautiful Ocean View Condo on Tampa Bay
This hidden gem of a condo is truly one of a kind for an Airbnb in Tampa! As a privately owned condo, this space is perfectly placed at a relaxing location– on the waterfront property of Tampa Bay!
The space comes fully furnished and comes equipped with all important amenities in the condo's area, including the outdoor heated pool, resturant, fitness center, sand area, and fishing pier.
Tucked away on the only island in Tampa Bay, this location is prime for a Tampa airbnb with perfect postcard photo ops of sunsets and paradise! Rent this fun space of a condo for your next trip!
Click Here to Check out Rates on Airbnb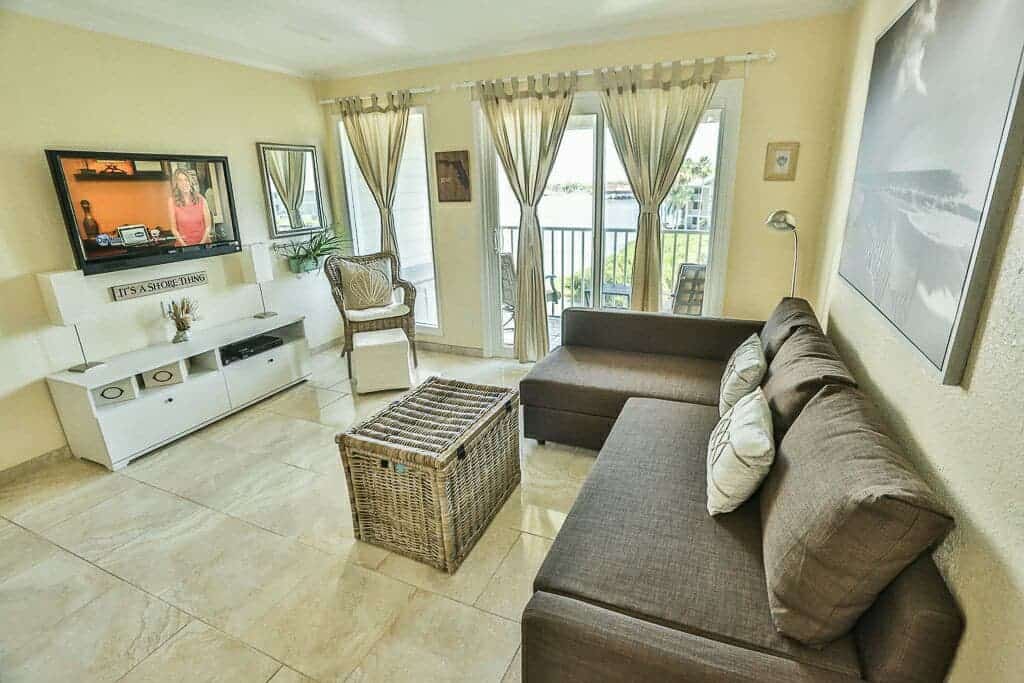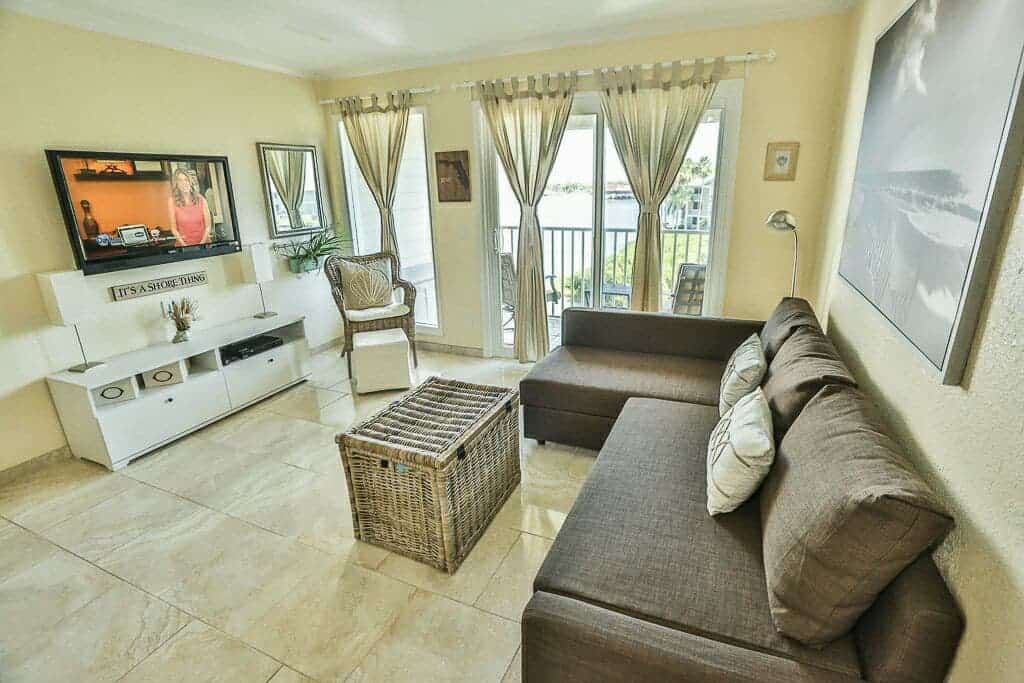 5. Riverfront Escape
If you're looking to relax by the Hillsborough River, you must check out this Airbnb in Tampa. This private apartment is right along the Hillsborough river and is perfect for anyone who wants relaxation and adventure.
In this secluded space, you can relax by the fire pit or paddle down the river in kayaks or on a paddle board while taking in all of the birds and wildlife.
In the private apartment you will have your own kitchen and bedroom, as well as the shared common space outside, which includes those gorgeous double waterfront views. Better yet? You are close to Seminole Heights, Ybor City, Downtown Tampa, and Riverwalk when you stay here!
Click Here to Check out Rates on Airbnb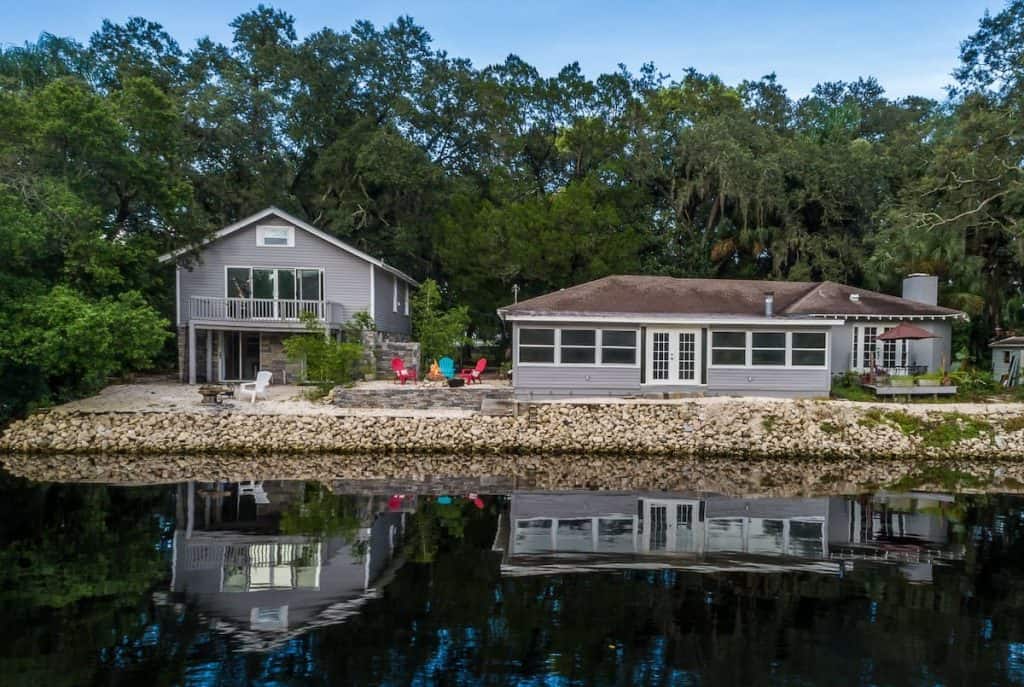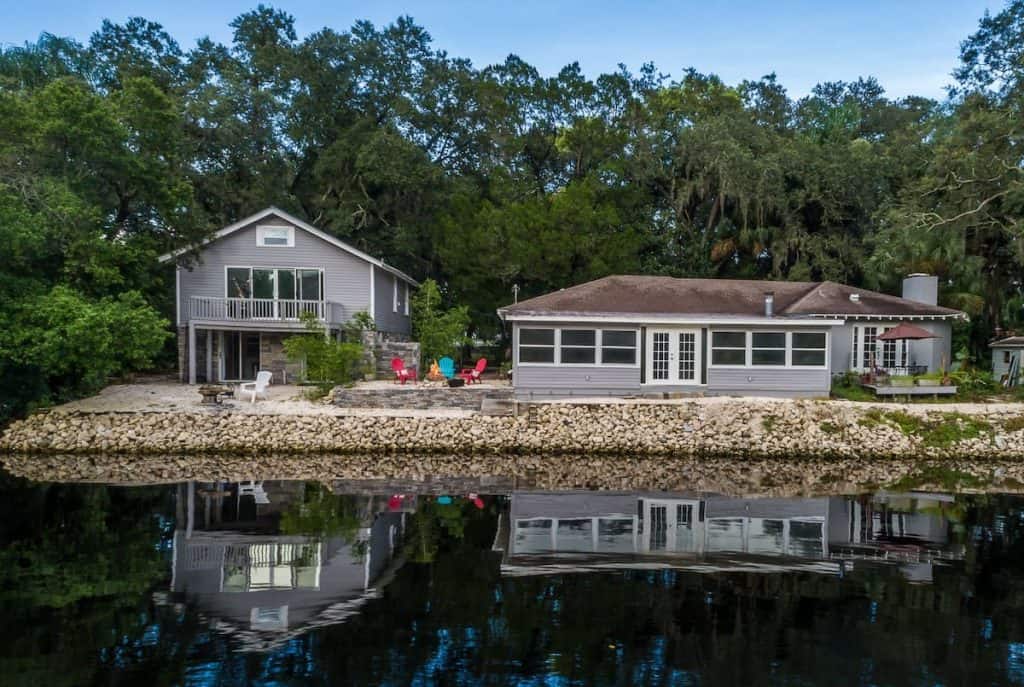 6. Boathouse on Hillsborough River
While Tampa doesn't exactly have beaches, it does have its famous Hillsborough river, and how cool would it be to stay in a Airbnb in Tampa that shows off this gorgeous ecosystem that is ripe with adventure and wildlife!
When renting this boathouse on the Hillsborough River, you rent a private oasis with breathtaking water and downtown Tampa views. Here you can relax on the dock that literally rests in Hillsborough River.
For location, you are conveniently located to everything near downtown Tampa, and the house itself is a relaxing getaway with modern amenities and a old Florida style!
Click Here to Check out Rates on Airbnb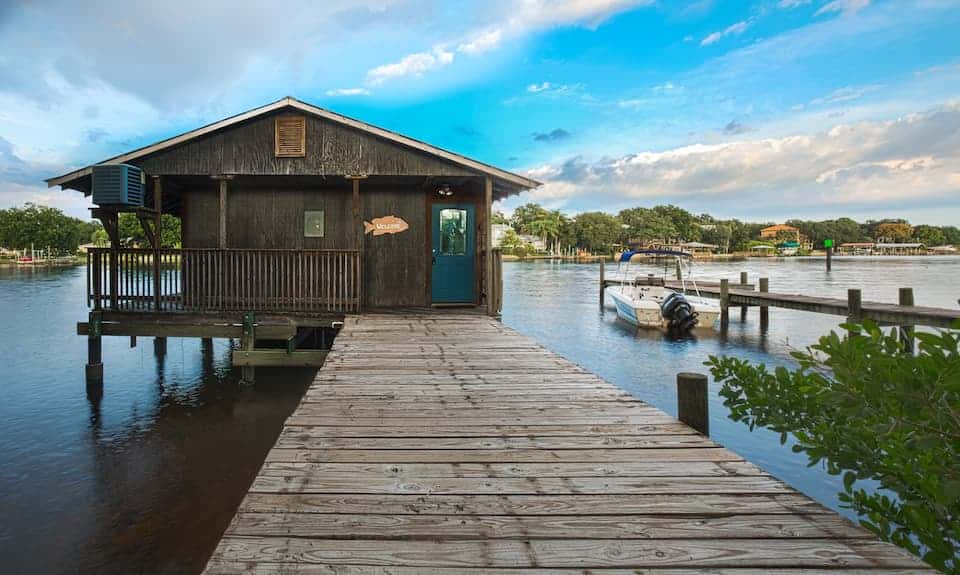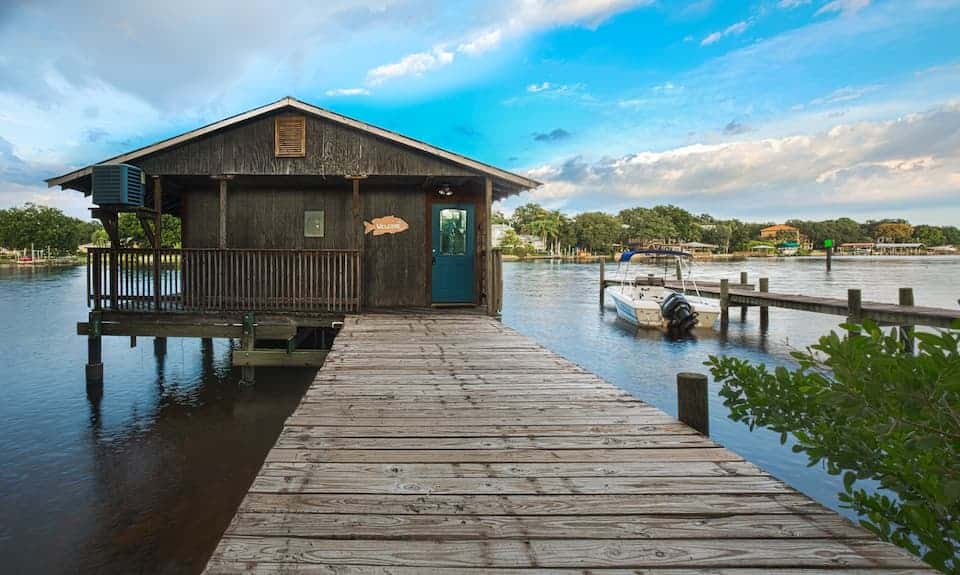 7. Remodeled Bungalow Near Downtown Tampa
This beautiful, private bungalow serves as a guest house for a perfect Airbnb in Tampa! With classic beach house vibes, you are close to the center of downtown, Ybor, and only ten minutes away from local attractions like Busch Gardens.
Recently remodeled, this bungalow acts like a detached oasis that will make you forget you're only a few miles away from the nosiness and crowds of downtown Tampa.
Here you'll have a kitchenette, a comfortable bedroom, a bathroom, and the backyard and pool is accessible to guests at any time!
Click Here to Check our Rates on Airbnb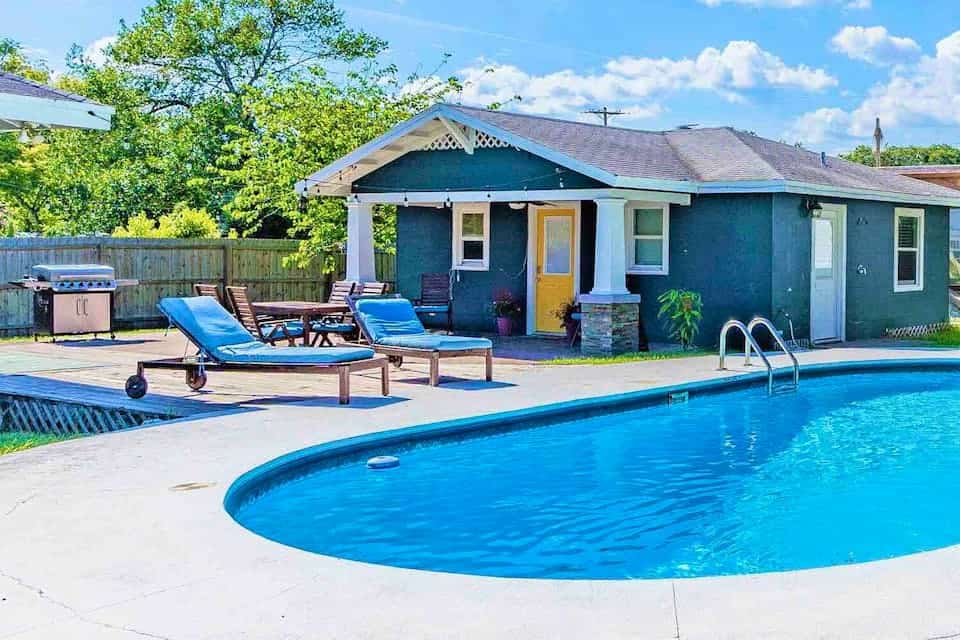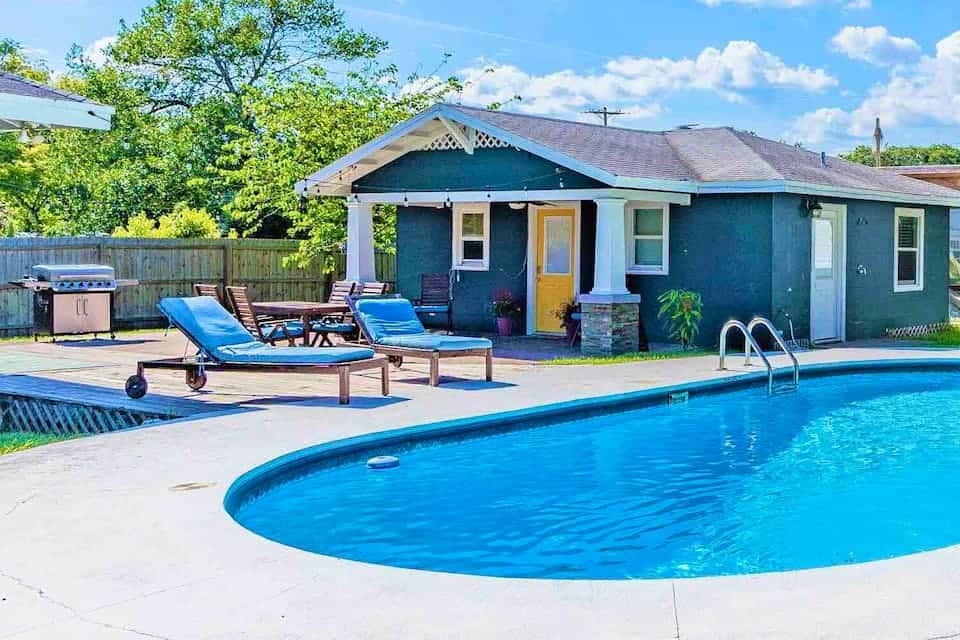 8. Tropical Waterfront Escape
This custom-designed, privately owned condo is a great Airbnb in Tampa for a relaxing and peaceful getaway. Located in the only all-water-front resort makes this condo unique to rent too!
Because this is so close to downtown Tampa, you have full access to the activities of the area, as well as access to the condo's amenities such as the heated pool, resturant, bar, volleyball courts, peer, tiki huts and more.
This unit in particular features mood-enhanced LED lighting, modern artwork, a unique patio table, a lot's of room. The Sailport Grounds are unlike any other in the city so rent this Tampa airbnb soon!
Click Here to Check out Rates on Airbnb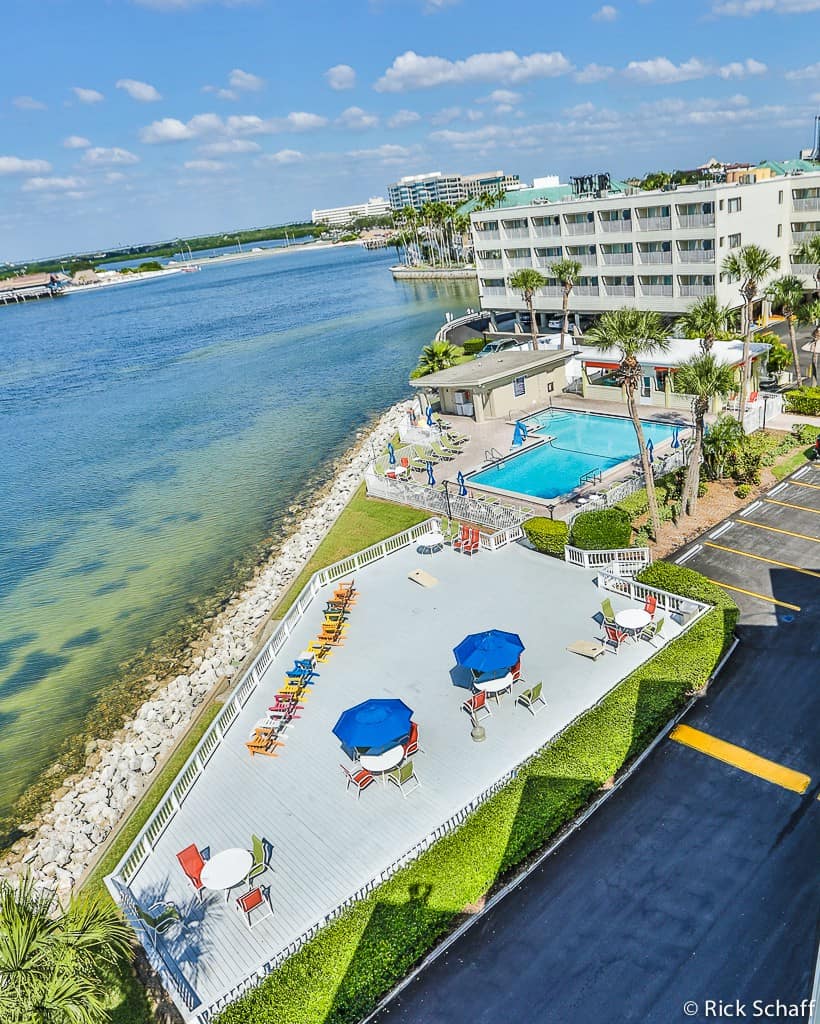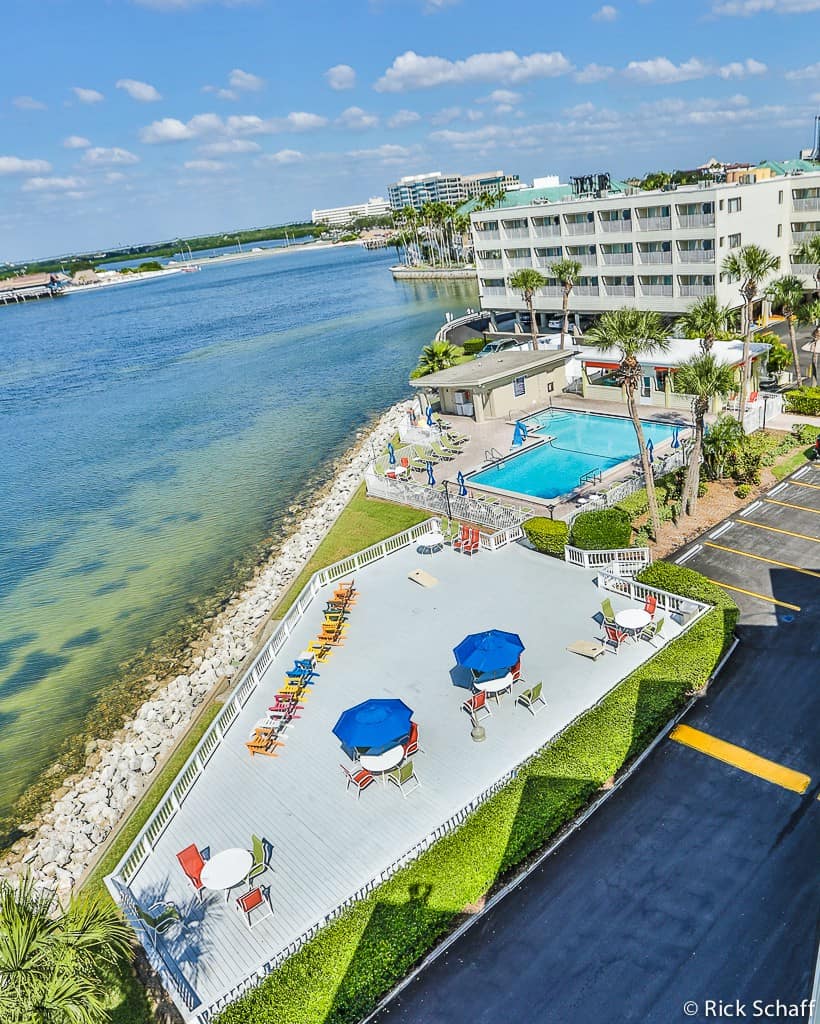 9. Boho Beach at Bayshore
Bayshore is an iconic drive in Downtown Tampa that features lots of great access to shopping and sites, as well as great views of Tampa Bay itself. And now you can rent an Airbnb in Tampa that is directly on Bayshore!
This Boho Beach apartment is in a historic building that has been fully remodeled with granite countertops, stainless steel appliances, and wood flooring. Spacious and well decorated, this apartment is also in a great and safe location in town.
When staying at this Tampa Airbnb you are close to the SoHo district, where you can shop, eat, and explore the up and coming areas of Tampa that have really flourished these past few years! This is a great and comfortable getaway.
Click Here to Check out Rates on Airbnb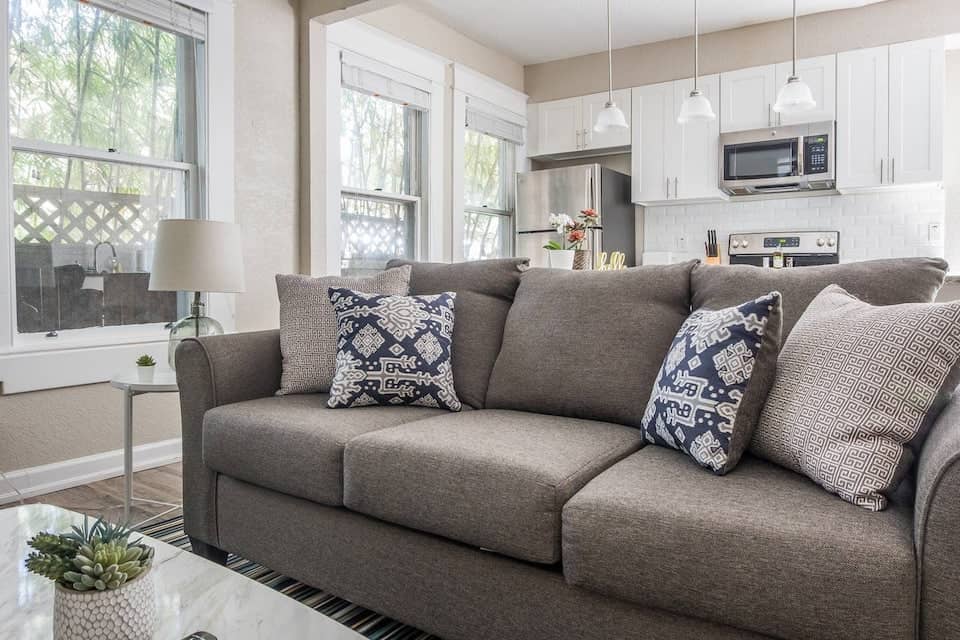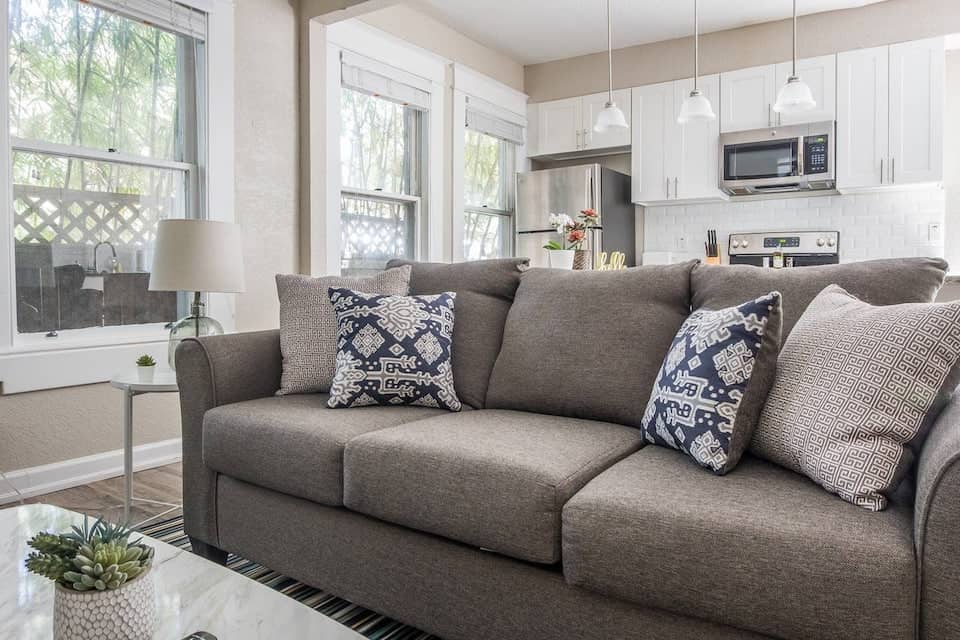 10. Romantic Luxury Getaway
If you are looking for an Airbnb in Tampa that is great for a luxurious getaway, this Spanish Villa is the perfect place! This guest suite is located along the Hillsborough River and has a private balcony that overlooks a boat dock.
When booking here you can enjoy the in-room hot tubs, or the ground pool outside! There is even a pool table, fire pit and ping pong table you can take advantage of.
Staying here will have you refreshed and revitalized, ready to explore Tampa, which is great since famous restaurants are only 5 minutes away, and local adventures like the zoo are nearby too!
Click Here to Check out Rates on Airbnb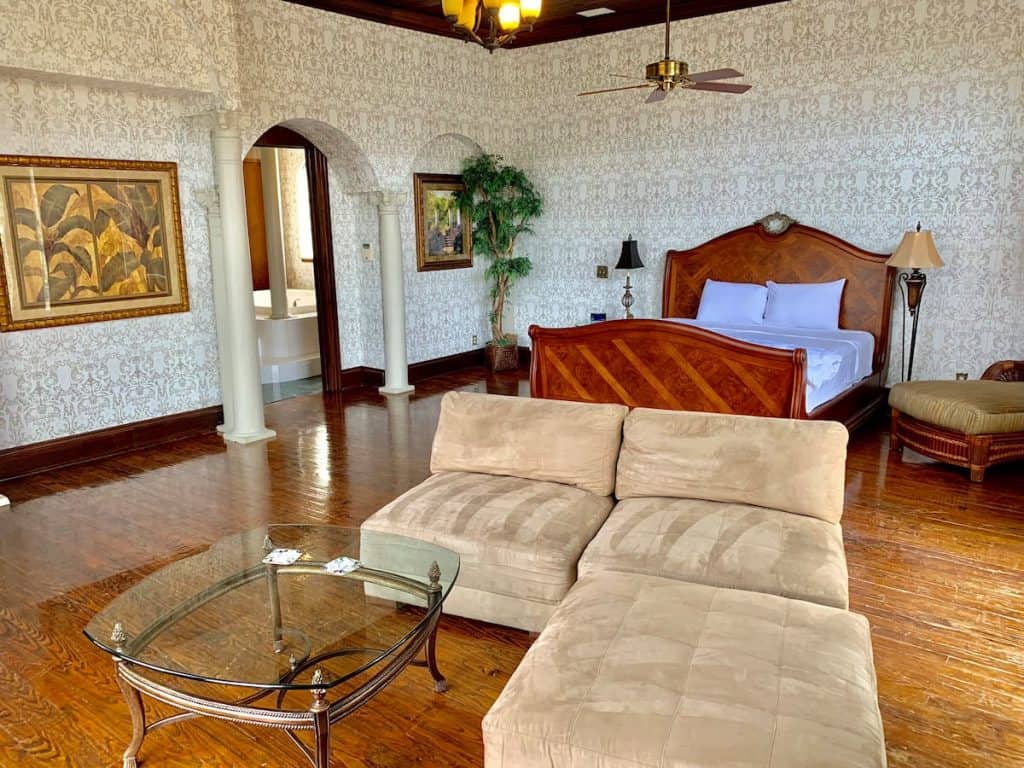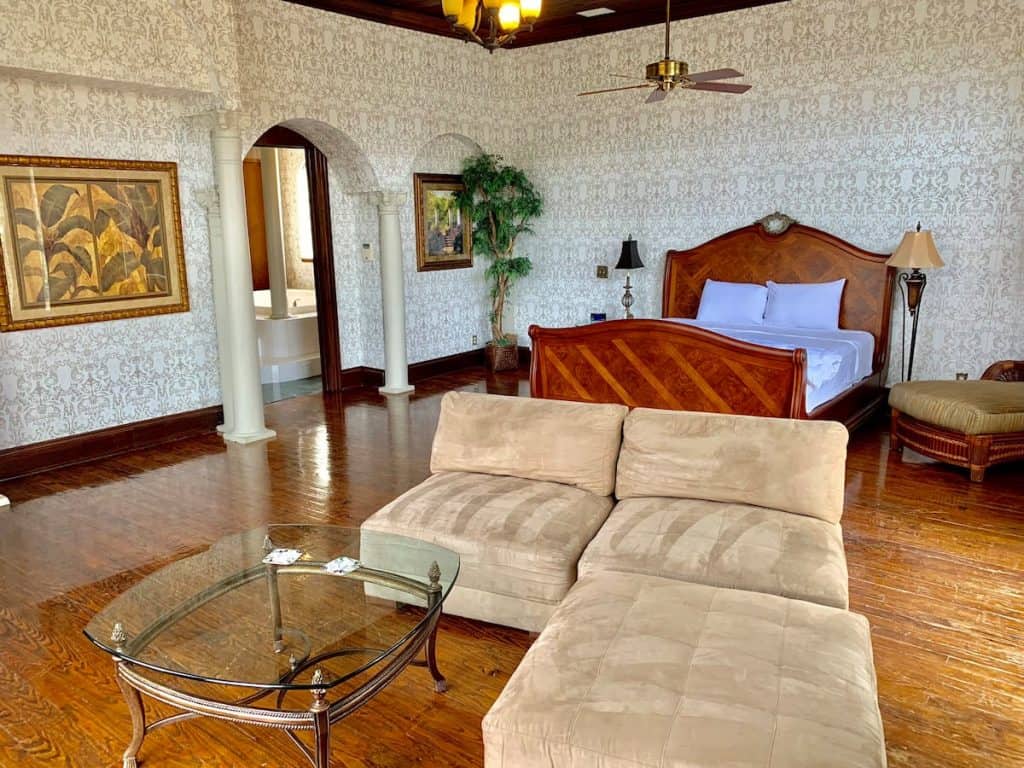 11. Gulfport Studio
While this Gulfport studio isn't exactly Tampa, we wanted to include some places like this as an Airbnb in Tampa since it is somewhat close, and full of a different kind of adventure!
This studio has all the style and functionality you need: colorfully designed and perfectly located, you can step out of this bungalow and find your way to Beach Blvd, Gulfport beach, a fishing pier and more.
Gulfport is known for its quirky shops, and this airbnb is no different: fun and welcoming and eccentric, it is thriving in the heart of activity with its comfortable space and perfect location.
Click Here to Check out Rates on Airbnb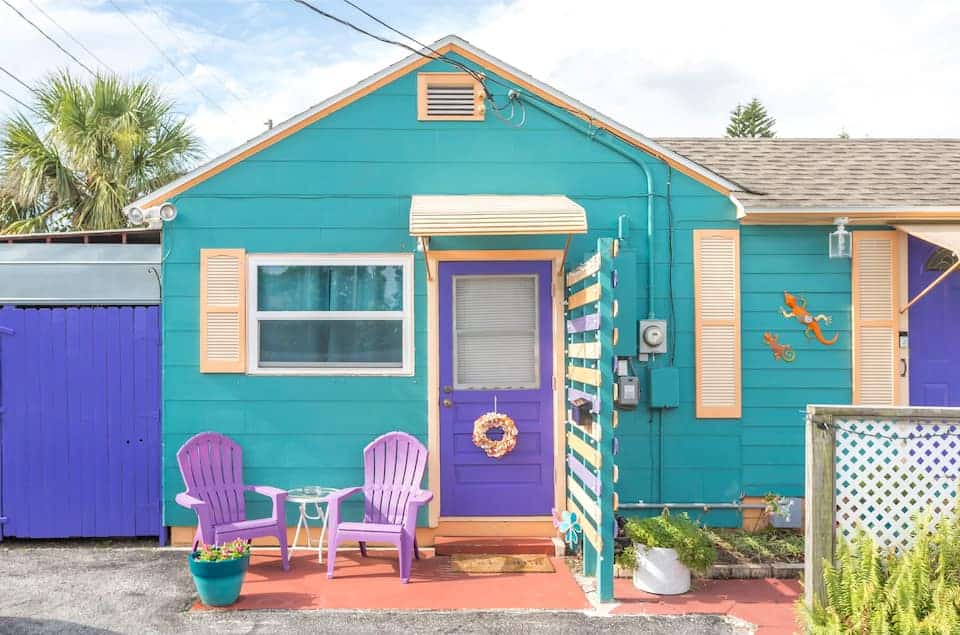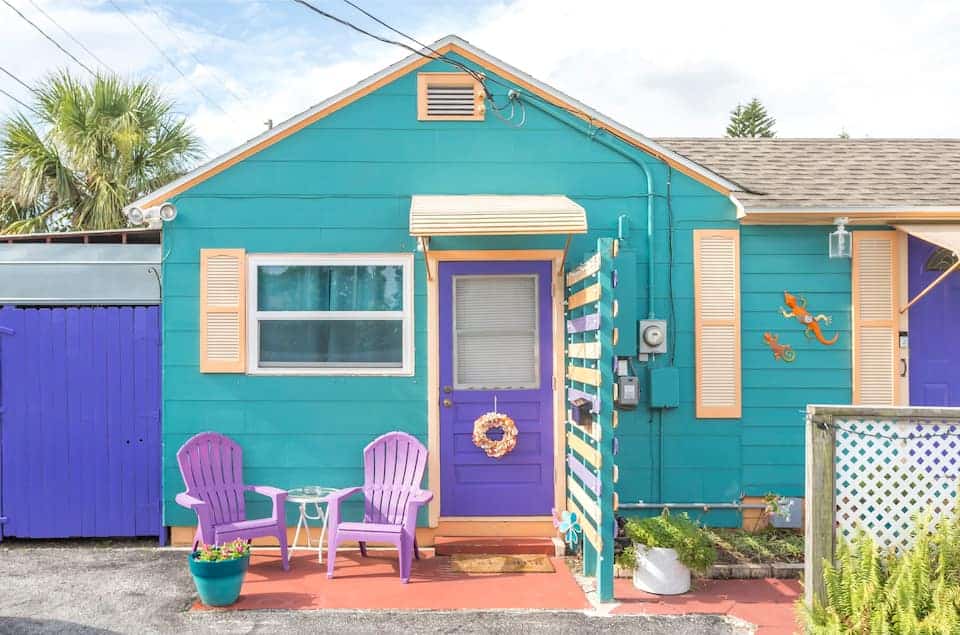 12. Tiny House Oasis
We also know St. Petersburg is not exactly downtown Tampa, but we wanted to include this Tiny House as an Airbnb in Tampa because of its unique features and great location. St. Pete is close to downtown Tampa (30 minutes!) and is full of nightlife, restaurants, leisurely activities and more.
This Tiny House is actually a hip and modern RV that has been renovated! Located just 2 miles from Downtown St. Pete, this space has a private dining room, kitchen, bedroom, and bathroom.
The outside space is a perfect oasis with a pool, main deck, sun lounge area and corn hole. St. Pete is known for its unique community, and you can immerse yourself in that by staying here at this unique airbnb!
Click Here to Check Rates on Airbnb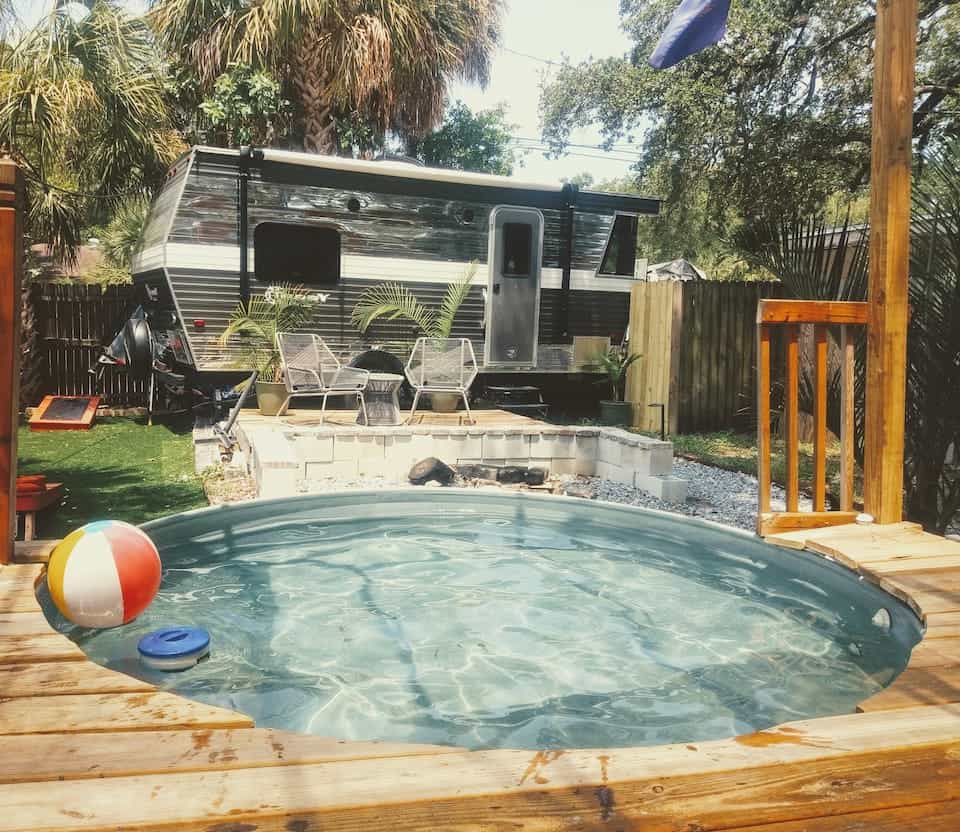 13. Vintage '71 Airstream
We also think the Bradenton area is a great place to stay that is located close to Tampa, which is why we are including this Vintage Tiny House in our Airbnb in Tampa list!
This Airstream is parked close to world-famous beaches in Bradenton and is nearby tons of family-friendly activities. You can also enjoy the pool, hot tub, and fire bit in the common area of this space's open common area.
The remolded Vintage '71 is remodeled with windows, kitchen, a projector for movies and fun. It's parked beneath a tree canopy and is perfect for a unique stay!
Click Here to Check Out Rates on Airbnb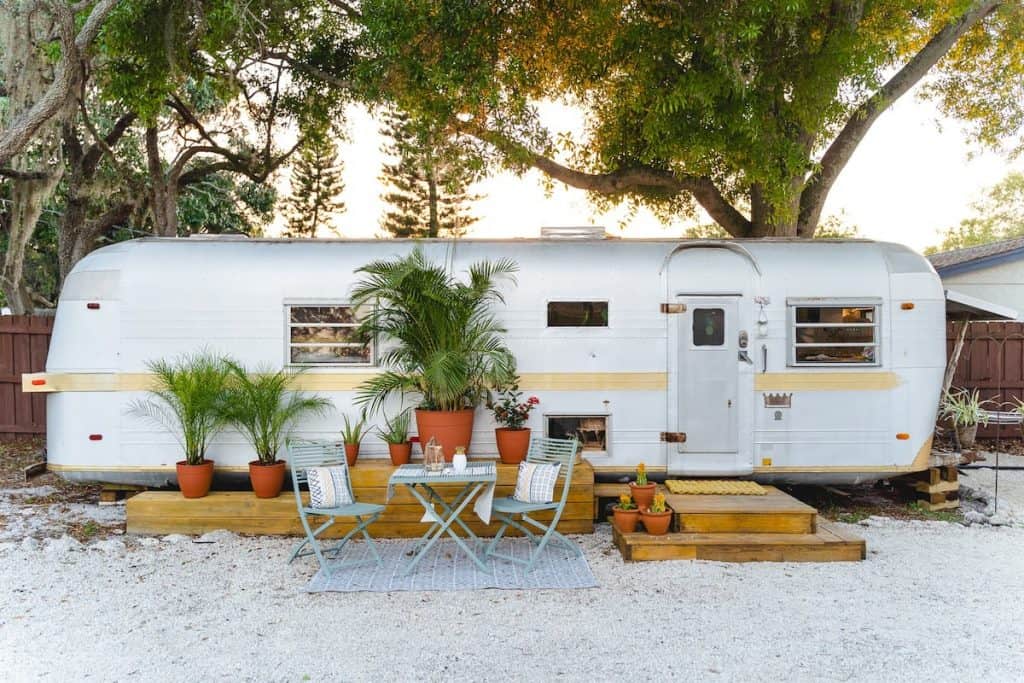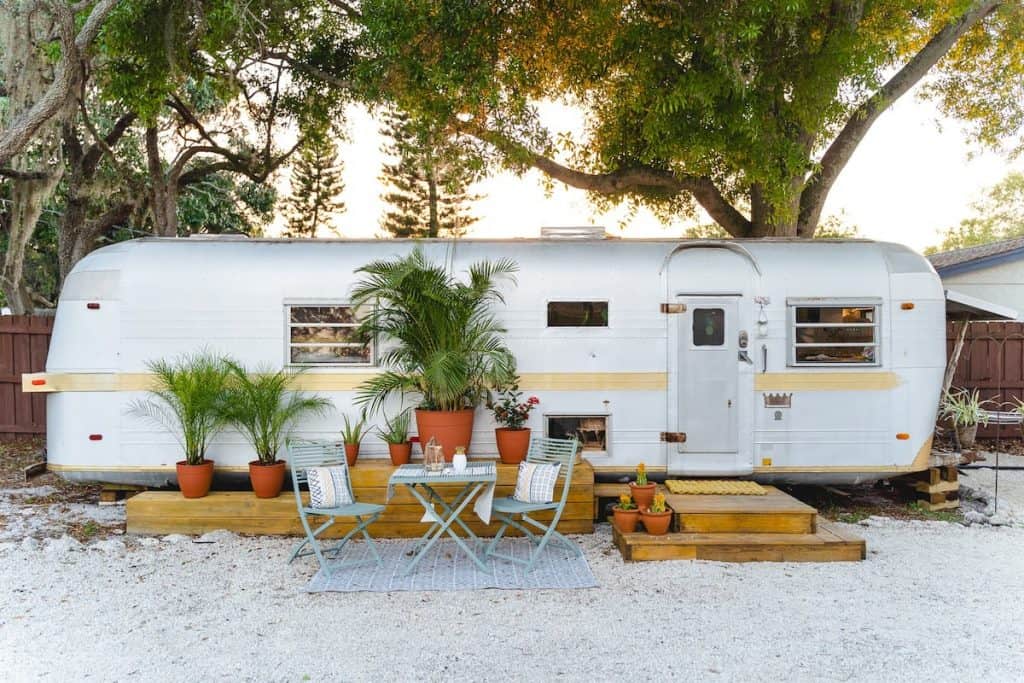 14. Private House with Pool and Cabana
If you're looking to stay in something a little less small, and closer to Tampa, check out this private house that features a pool and cabana for a Tampa Airbnb.
This Airbnb in Tampa is totally private and is a single-family home with a brand new pool. There are 3 queen bedrooms and a living room, as well as a dining room and a fire pit.
This space is like your own private oasis. Park like features surround the deck of the pool, and the open space of the house itself is roomy and comfortable for any group who is looking to get awayhor a few days in South Tampa!
Click Here to Check out Rates on Airbnb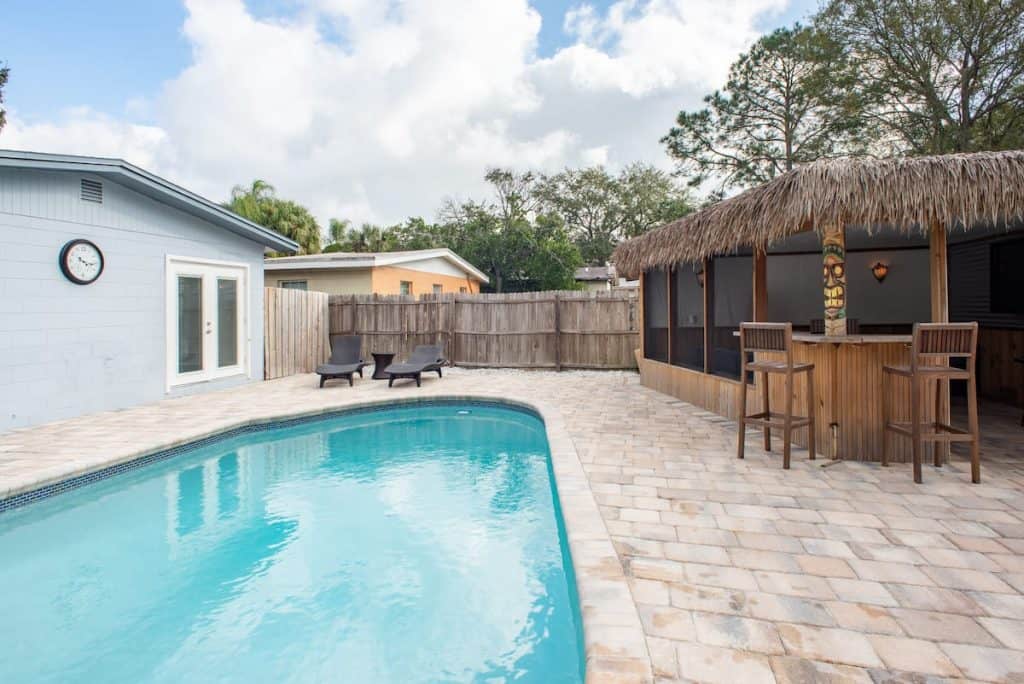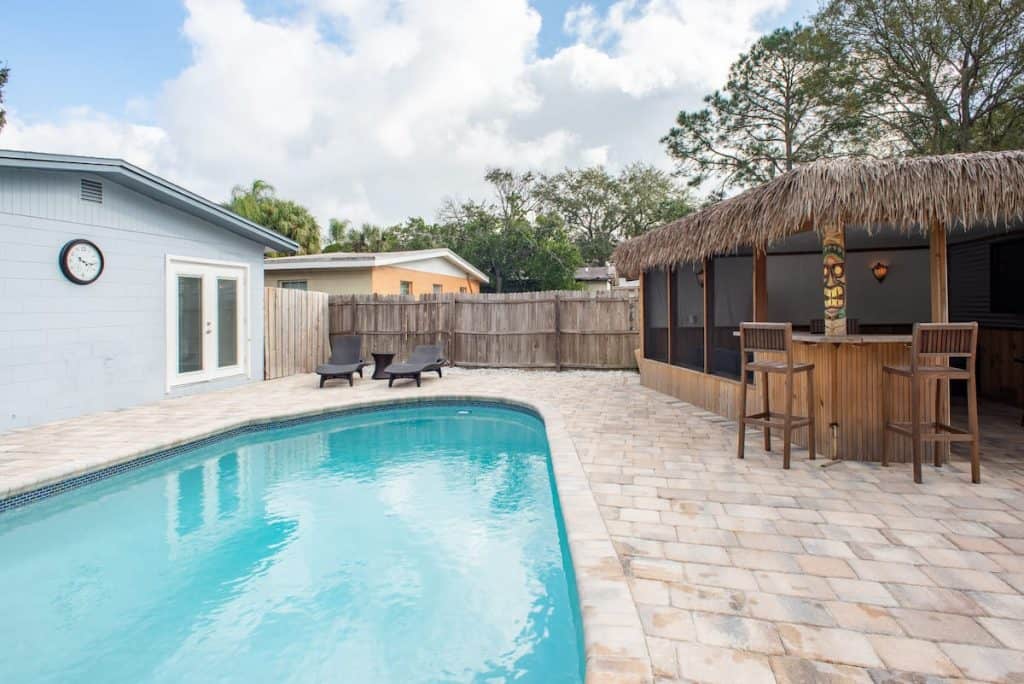 15. Heart of Tampa Bungalow
In this 1940's classic Bungalow, this Airbnb in Tampa is perfectly located in the heart of Seminole Heights. The space comes with 2 bedrooms, 2 baths, a full kitchen, a game room, and a back yard with a pool and deck.
Here you can enjoy some time indoors with the game room that features darts, air hockey and foosball. You will have an entire place to yourself!
Better yet this bungalow is pet friendly with no hassles– no fees or restrictions! This bungalow is truly an oasis with lots of great breweries and local restaurants close by!
Click Here to Check out Rates on Airbnb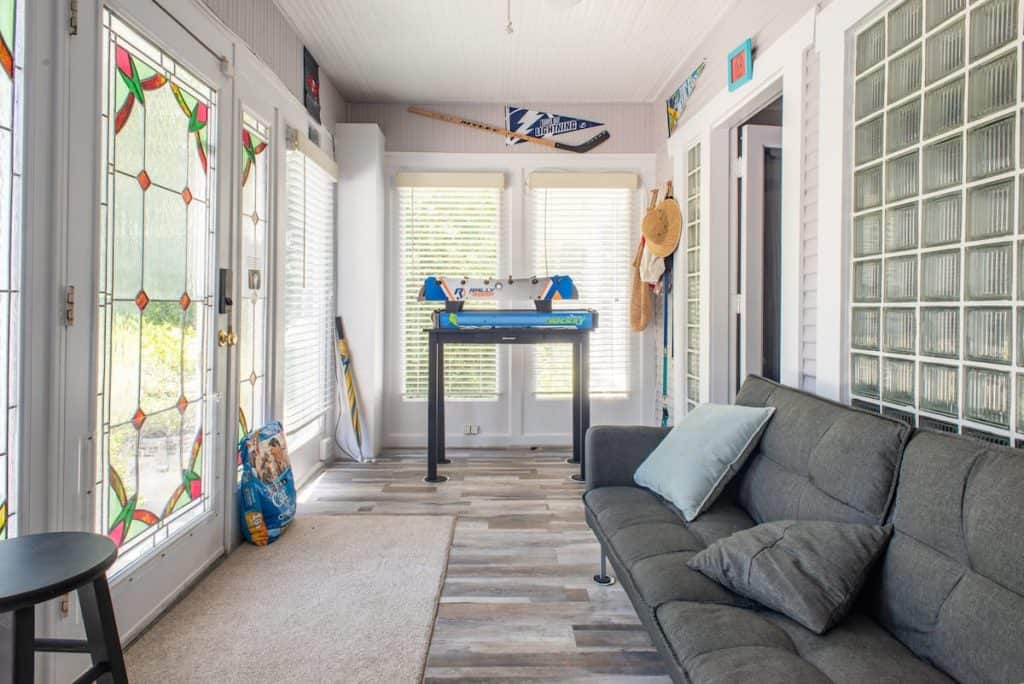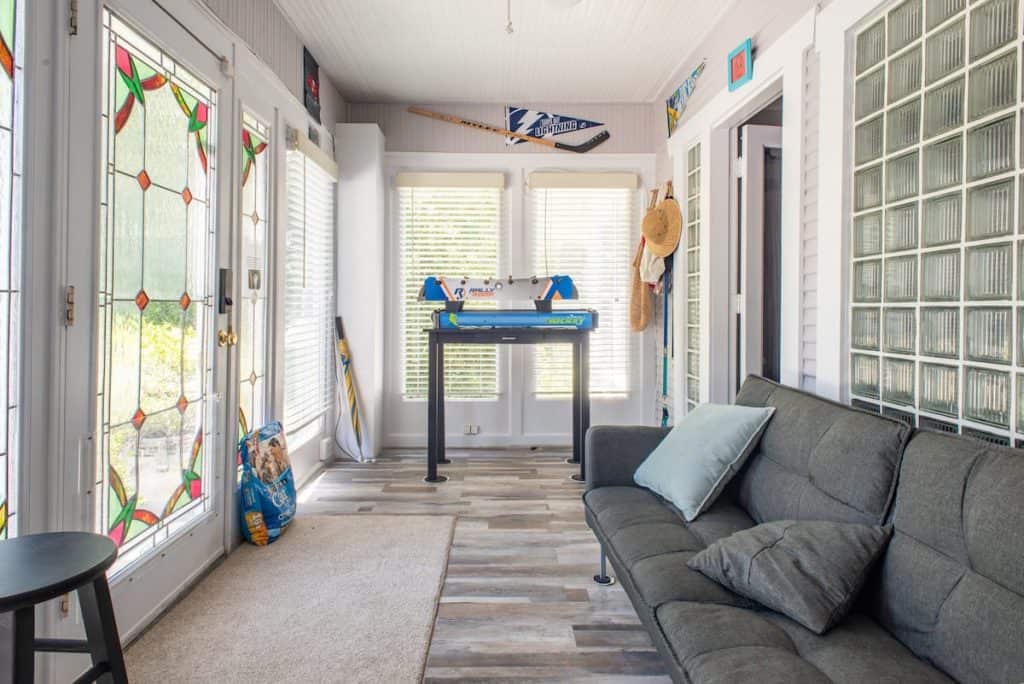 We're thrilled you've chosen to visit Tampa and the oasis and paradise this wonderful city brings for your next vacation! We hope you'll find a location on this list that catches your eye so you end up in the best Airbnb in Tampa for you. And if you're looking for things to do check out our article on the best beaches in Tampa or the best day trips from Tampa!
Whether you're staying on the water, in a local town, or in the heart of the city, you're sure to enjoy your time in Tampa. Let us know if you have any questions or comments as you go about choosing your next Tampa Airbnb.
Did You Find This Post Helpful?
If so, we would love to keep in touch! We enjoy seeing photos and comments about your experiences in Florida! You can follow us on Instagram and we will repost your photos on our feed and comment too! Just tag us at @floridatrippers and hashtag #floridatrippers. We can't wait to see your travels!