Are you looking for the best things to do in Madeira Beach, Florida? You've come to the right place! We're here to guide you through the things you shouldn't miss, from fun tours to where to eat in Madeira Beach.
Located on the Gulf of Mexico, this little city sits between St. Petersburgh and Clearwater. Madeira Beach is actually one of the best beaches between the two! It also makes a fun day trip from Tampa, being less than a hour's drive away.
Known to locals as "Mad Beach", Madiera Beach, Florida was named after an island in Portugal, and it is full of fun activities. From quaint shops and restaurants to craft breweries, you certainly won't go hungry. You can easily get out on the water, whether on your own or on a guided tour, or if you just want a relaxing beach day, you can do that too!
Whether you're on a solo trip, with friends, or on a family vacation, there are things to do in Maderia Beach for everyone!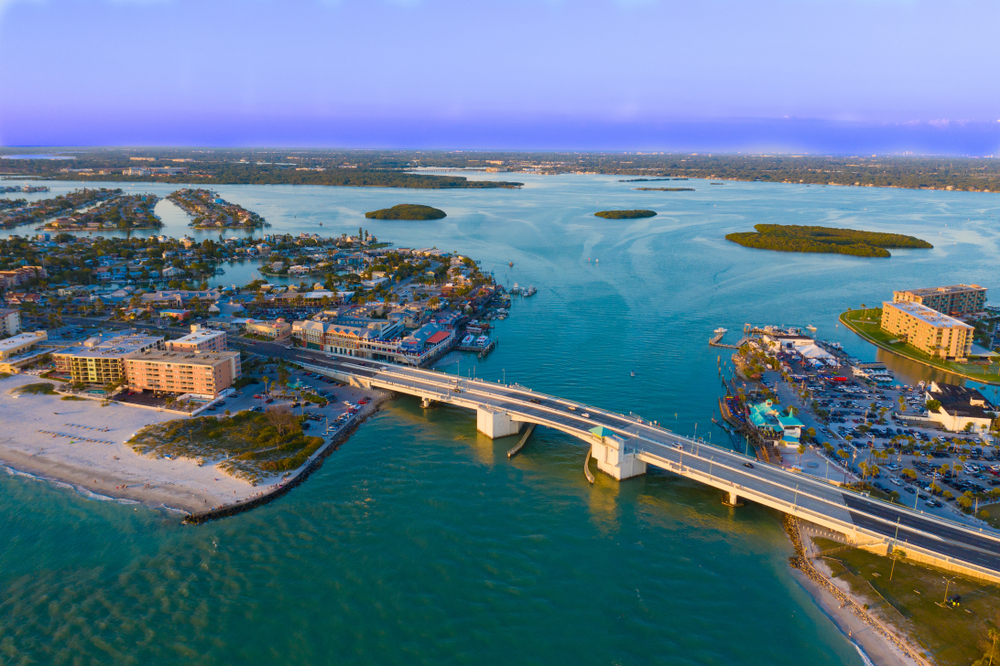 12 Best Things To Do In Madeira Beach FL You Shouldn't Miss
Explore John's Pass Village and Boardwalk
One of the most popular things to do in Madeira Beach is to explore John's Pass. This entertainment and business district is Madeira Beach's busiest spot. Here you can find all sorts of restaurannts and shops overlooking the water.
John's Pass was named for a pirate called John Levique, who was said to be the first to pass through the narrow channel created by a hurricane in 1848. Today, the area is a bustling hub of activity.
Walk along the boardwalk, have a beachside drink, and watch the drawbridge go up and down over the pass. If you're lucky, you may even spot a dolphin!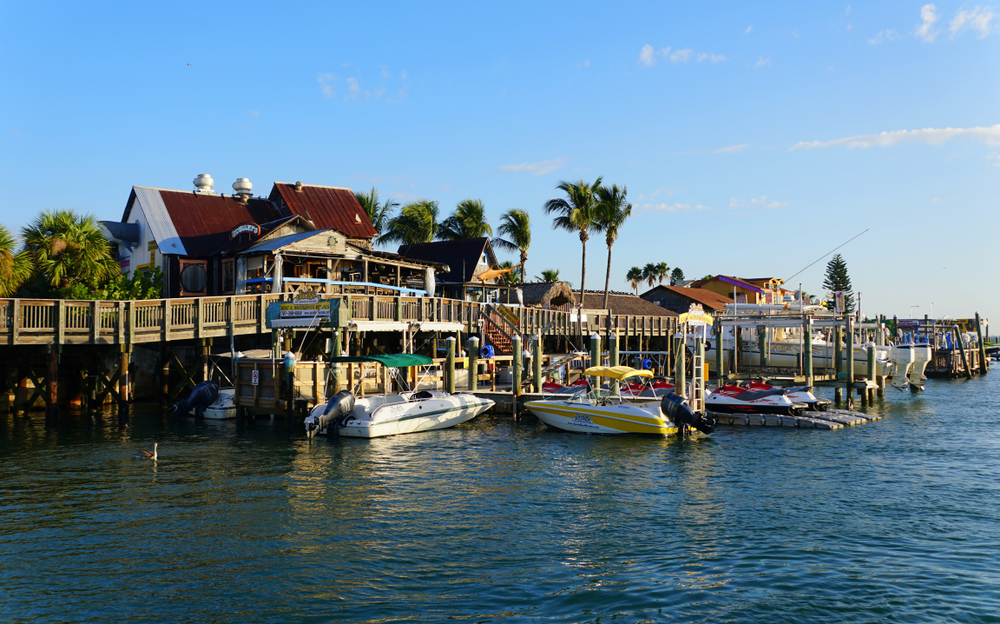 Go on a Dolphin Quest Cruise
If you want to see dolphins in the wild, why not try a dolphin cruise? You can trust professional tour guides to know where these playful sea creatures can be found! Dolphin tours are another of the most popular things to do in Madeira Beach for families.
Climb onboard in John's Pass Village and explore the blue waters of Boca Ciega Bay, where you can catch a glimpse of bottlenose dolphins. The captain and crew may teach you some things you didn't know about dolphins!
Plus, you can also admire the beautiful homes as you pass by Treasure Island, just south of Madeira Beach.
Book here: Dolphin Quest Cruise
Coffee at Sweet Brewnette
If you're looking to caffeinate before diving into all the fun things to do in Madeira Beach, Florida, stop by Sweet Brewnette. This quaint coffee shop, with local art and retro accents, serves up some delicious coffee and breakfast.
Folks love Sweet Brewnette's breakfast croissants and frittatas. If you want to try a twist on a classic, get the chicken waffle sandwich! Of course, they also have fresh-squeezed Florida orange juice, either on its own or in a mimosa.
If you go for brunch on Saturday morning, you may also get the extra treat of live music!
Visit the Alligator & Wildlife Discovery Center
One of the best things to do in Madeira Beach with kids is to visit the Alligator & Wildlife Discovery Center. This discovery center provides humane care for surrendered exotic pets and wild animals that cannot survive on their own.
The Alligator & Wildlife Discovery Center offers hands-on experiences that will introduce guests of all ages to the wide variety of Floridian animals. Meet reptiles like alligators, snakes, lizards, and turtles or mammals like sloths, lemurs, and even pigs! There is also an aquarium component full of fish and aquatic animals.
Kids and adults alike will be educated on the different animals' habitats, and how we can ensure they'll be around for years to come. Maybe one day you'll be able to see alligators in the wild, and not in an exhibit!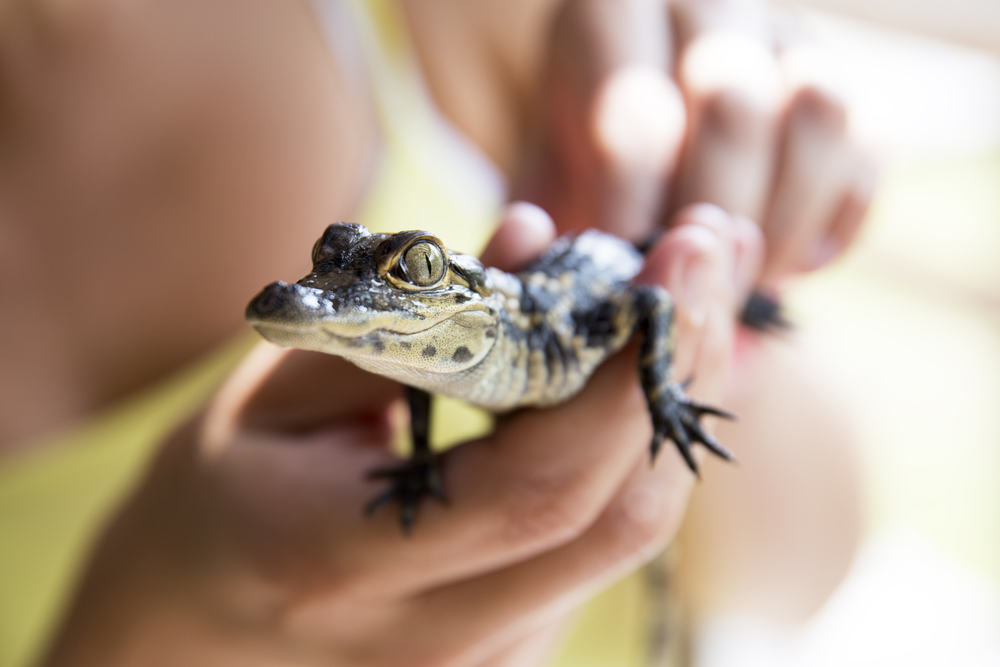 Play at R.O.C. Park
Madiera Beach's R.O.C. Park has everything you could possibly want in a community park. The acronym stands for "Remember Our Children", and the park stands as a memorial for those lost too soon, and creates a peaceful setting for families to gather.
Visiting R.O.C. Park is another one of the best things to do in Madiera Beach for those with kids! There is a splash pad that is open seven days a week where folks can cool off in the splashing water. There is also a playground and butterfly garden.
R.O.C. Park is one of the places to go in Madiera Beach if you're into sports. It has three fields plus tennis and basketball courts. The park hosts events throughout the year such as softball and fishing tournaments, as well as a Rotary carnival.
Dine at Dockside Dave's
If eating seafood is on your list of things to do in Madeira Beach, then you have to try Dockside Dave's. This laid-back converted beach house serves up some of the best seafood in the area.
Dockside Dave's is most known for its grouper sandwiches and homemade fried onion rings. The grouper for these famous sandwiches is always freshly-caught. Be prepared, the sandwiches are big! (Half a pound of grouper.)
This popular Madeira Beach restaurant also serves up gator bites, which is fried alligator tail with "swamp sauce", if you want to try something new!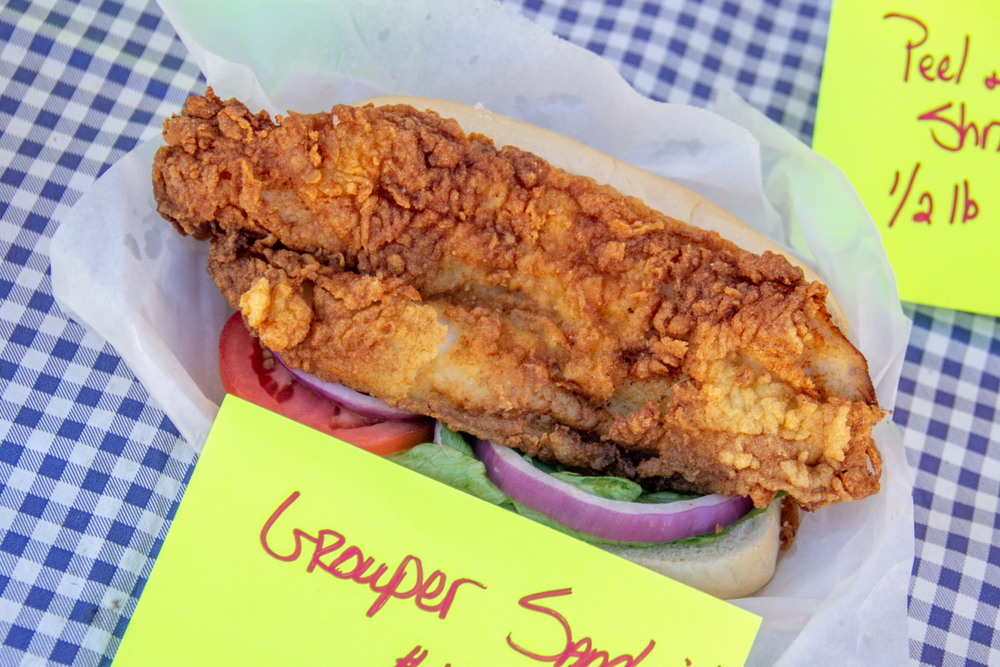 Sail on a Pirate Cruise
One of the more unique things to do in Madeira Beach is climbing aboard and setting sail on a pirate ship! This cruise will be fun for the whole swashbuckling family!
You'll board this two-level pirate ship in John's Pass Village, from where it will sail around the beautiful nearby waters. Be entertained by the views, as well as the crew of pirates, for the next hour and a half.
If you want to drink up with your hearties, refreshments (alcoholic and non) are available for purchase on board.
Book here: Pirate Adventure Cruise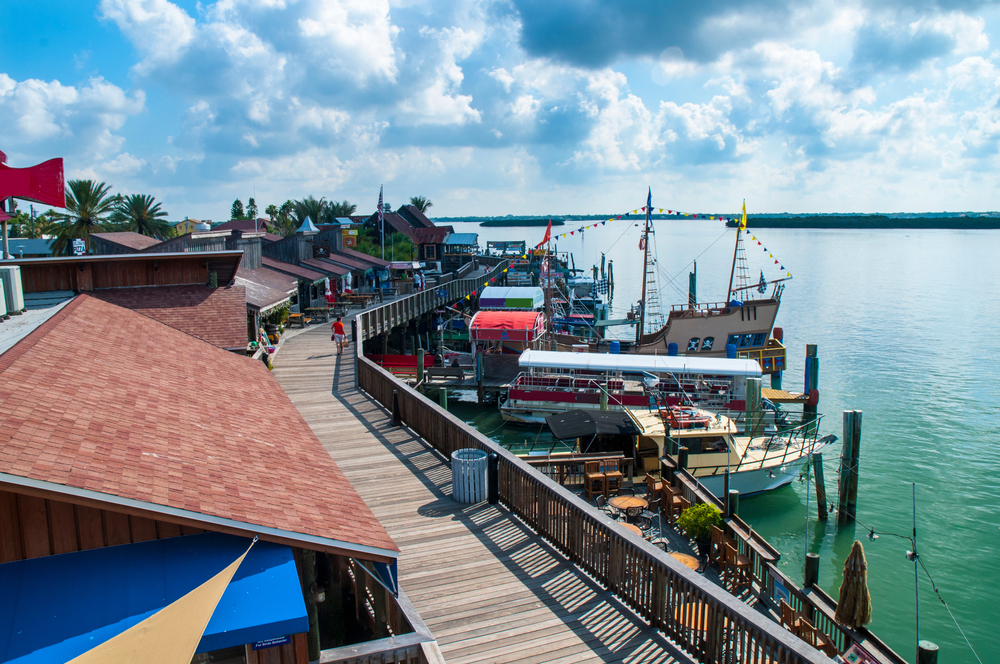 Mini-Golf at Smugglers Cove
For those in a pirate mood, another of the best things to do in Madeira Beach, FL is to go mini-golfing at Smugglers Cove Adventure Golf. This mini-golf course is full of fun, no matter your age.
Get your game on throughout this unique course. You'll be traveling through waterfalls, caves, and pirate ships of course. The course is just hard enough that both beginner and intermediate players can enjoy themselves.
Best of all though, you can purchase a bag of food and feed baby alligators!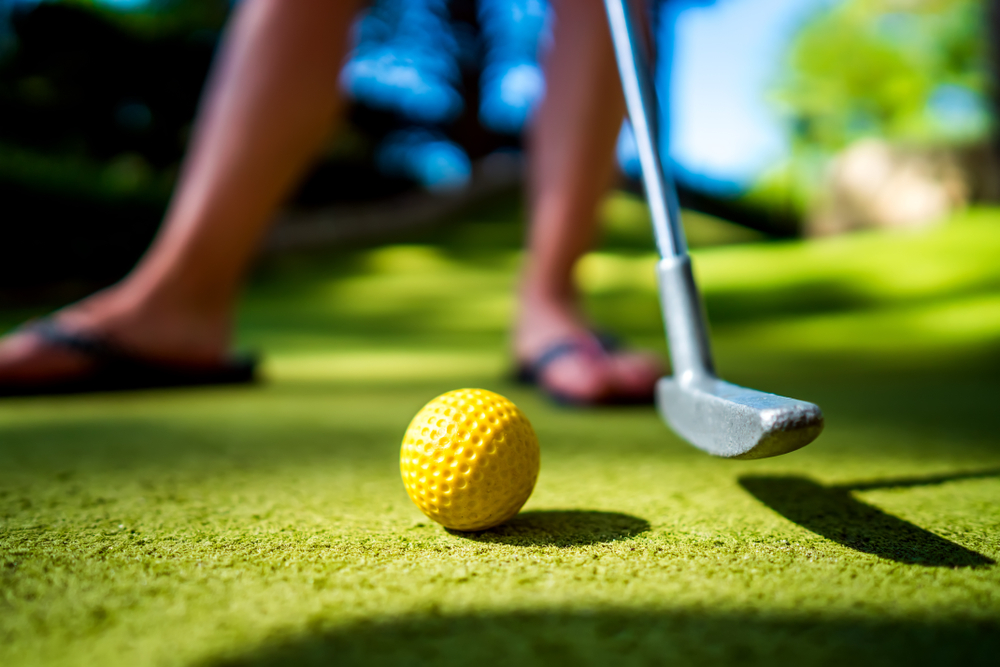 Eat at Candy Kitchen
Candy Kitchen has been a sweet spot in Madeira Beach since 1950! If you have a sweet tooth, one of the best things to do in Madeira Beach is sample the delicious goodies at Candy Kitchen.
This family-owned business is most known for its awesome fudge and ice cream, all homemade. For something decadent, try the "Big Mouth" which is vanilla ice cream sandwiched between two brownies, then dipped in chocolate!
As the name suggests, Candy Kitchen also sells a wide variety of nostalgic candies. Relive your childhood with candies that were popular in the 50s, 60s, 70s, 80s, and 90s! They even have a giant collection of Pez dispensers!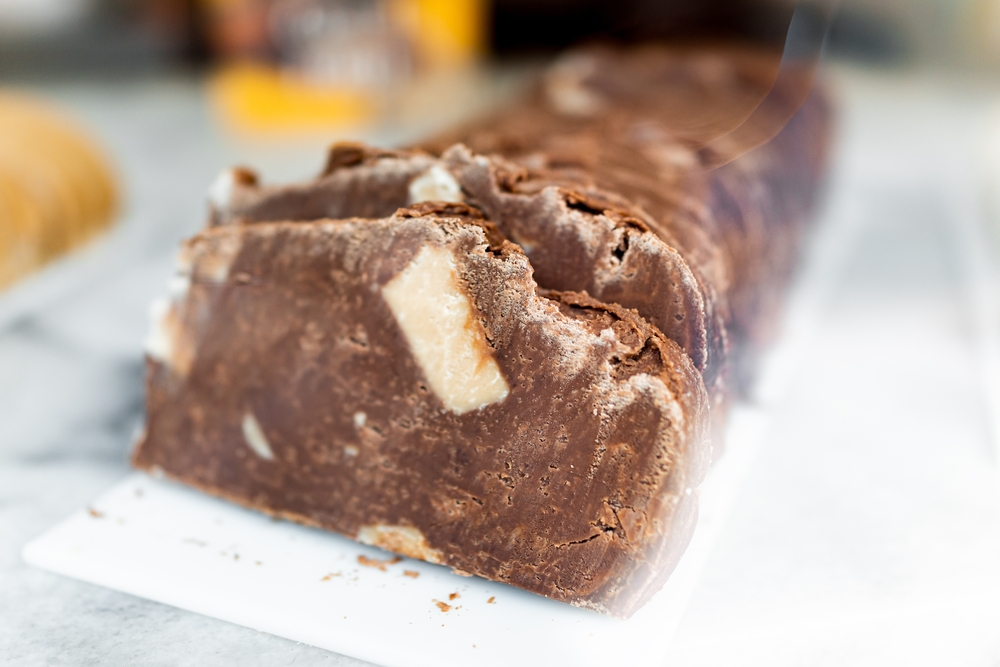 Relax at Archibald Beach Park
What would be a visit to Madeira Beach without going to the beach? If you're visiting, of course, one of the best things to do in Madeira Beach is to relax on the sand or hit the water.
Like many of the Gulf beaches on the west coast of Florida, at Archibald Beach Park you can expect sugary white sand and gorgeous blue water. The water tends to be warmer here, thanks to the gulf streams! Rent a beach chair and settle in for a beach day.
Archibald Beach Park is located right off of Gulf Boulevard. It's one of the more popular public beach access spots, but be aware it is metered parking.
Amenities at Archibald Beach Park include restrooms, outdoor showers, and a covered picnic area. Swing by the Snack Shack for snacks and drinks!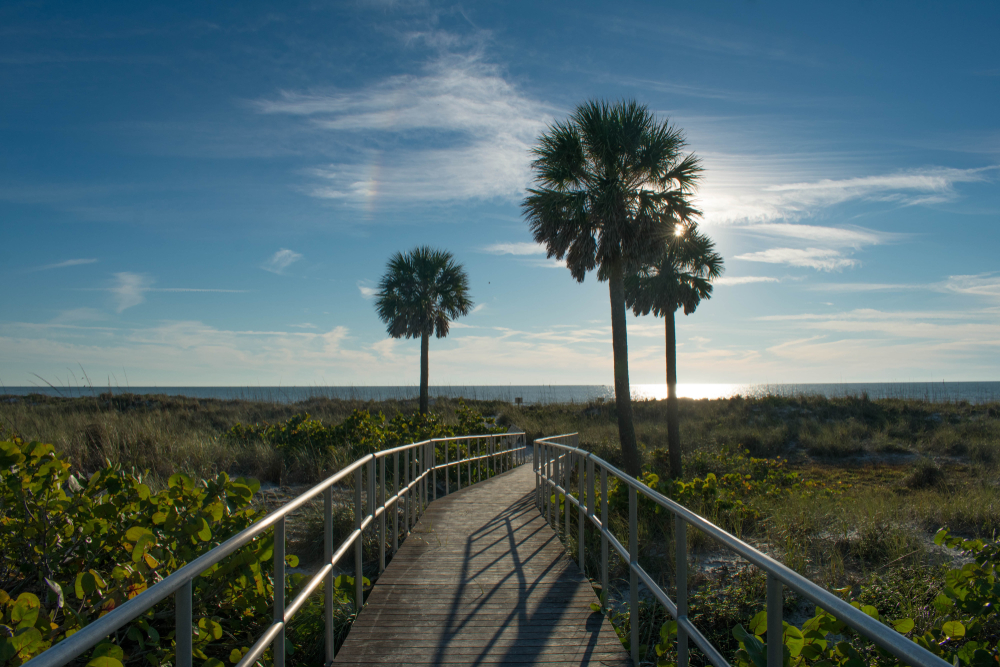 Sample Mad Beach Craft Brewing Company
For those who are more into craft beers than little umbrella drinks, one of the best things to do in Madeira Beach is to visit Mad Beach Craft Brewing Company. With 28 beers on tap, you'll have plenty of options to try at this popular brewpub!
Mad Beach Craft Brewing Company specializes "beach-friendly session-able beers by day, and go big or go home higher gravity beers…by night". Their beers pair well with their Southern and Caribbean-inspired meals. (Make sure to try the grouper tacos!)
If you have enough people in your group, try "Walk the Plank", which is a flight of all 28 options!
Most folks come to Mad Beach Craft Brewing for the beer, but they stay for the atmosphere. Enjoy playing rounds of cornhole, air hockey, and pool!
Find the Chicken Church
One of the silliest things to do in Madeira Beach is to find the Chicken Church! Although that's not its actual name, that is what the Church by the Sea in Madeira Beach is affectionately known as.
The Church by the Sea features a Spanish-style tower with round windows on each side, and a cross on top. From certain angles, the tower unintentionally looks like a cartoon-style chicken, with big eyes and a little red beak!
Built in 1945, this non-denominational church still operates today. You can find the Church by the Sea on 137th Ave Circle in Madeira Beach.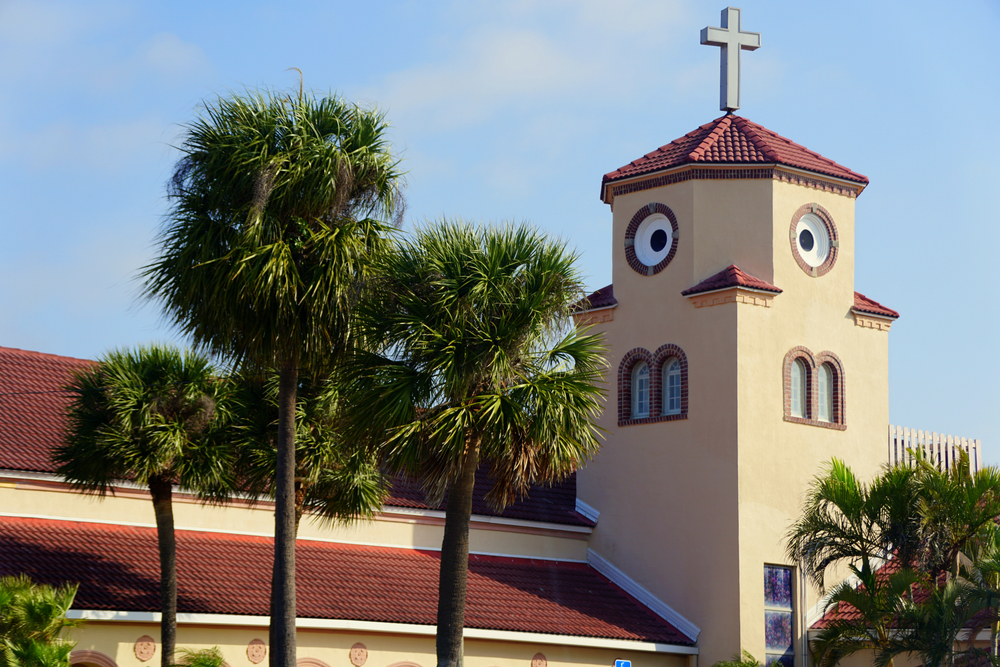 We hope you'll be charmed by Madeira Beach and enjoy all the things to do in this fun seaside town. From the pirate-themed attractions to the awesome bars and restaurants, we know you'll have fun in Madeira Beach, FL!