Honeymoon Island State Park is one of the most beloved places to visit in Florida!
Even my family from "up north" in Ohio come down and want to visit Honeymoon Island and I am sure it is more than just locals who enjoy the sparkling blue water and pretty views!
Honeymoon Island is one of the most beautiful Islands In Florida so you really should put it on your list of things to do when visiting this area of the state.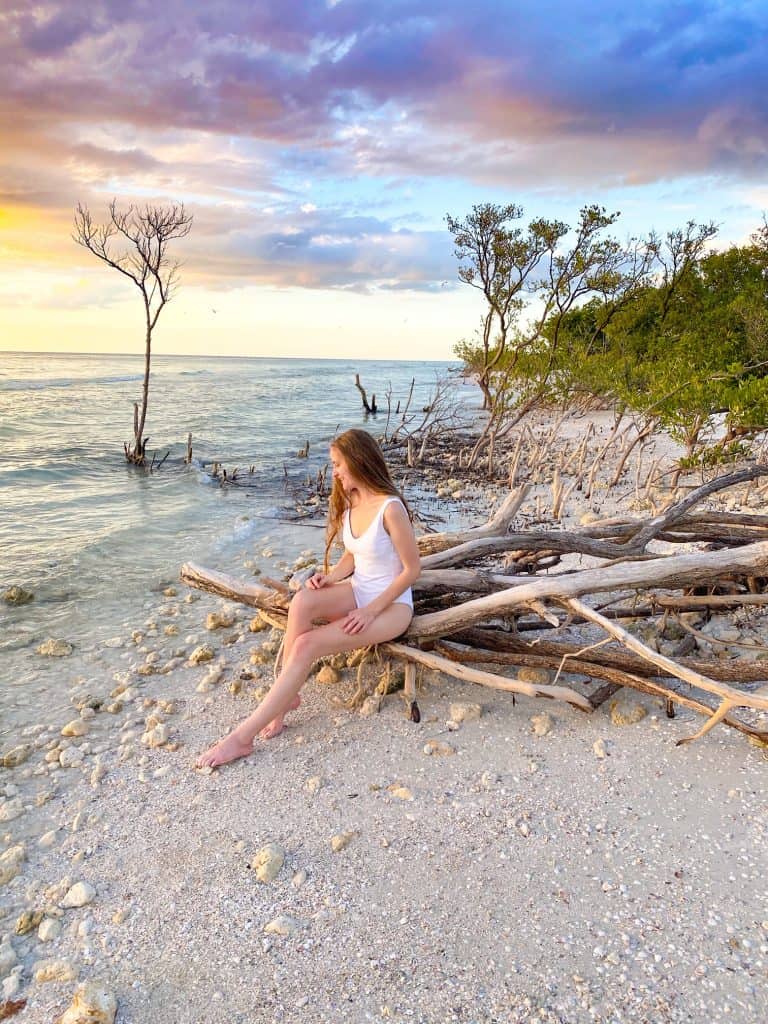 Honeymoon Island State Park is home to more than 4 miles of beaches and three miles of trails which go through a pristine virgin slash pine forest. This is one of the last remaining slash pine forests in all of Florida!
In addition to white-sand beaches, Honeymoon Island also has a rocky coastline and an area of coastline that is filled with driftwood and lined with mangroves which reminds me of Beer Can Island, just on a smaller scale!
Read on to see what to expect when visting Honeymoon Island in Florida. It is truly one of the best State Parks In Florida!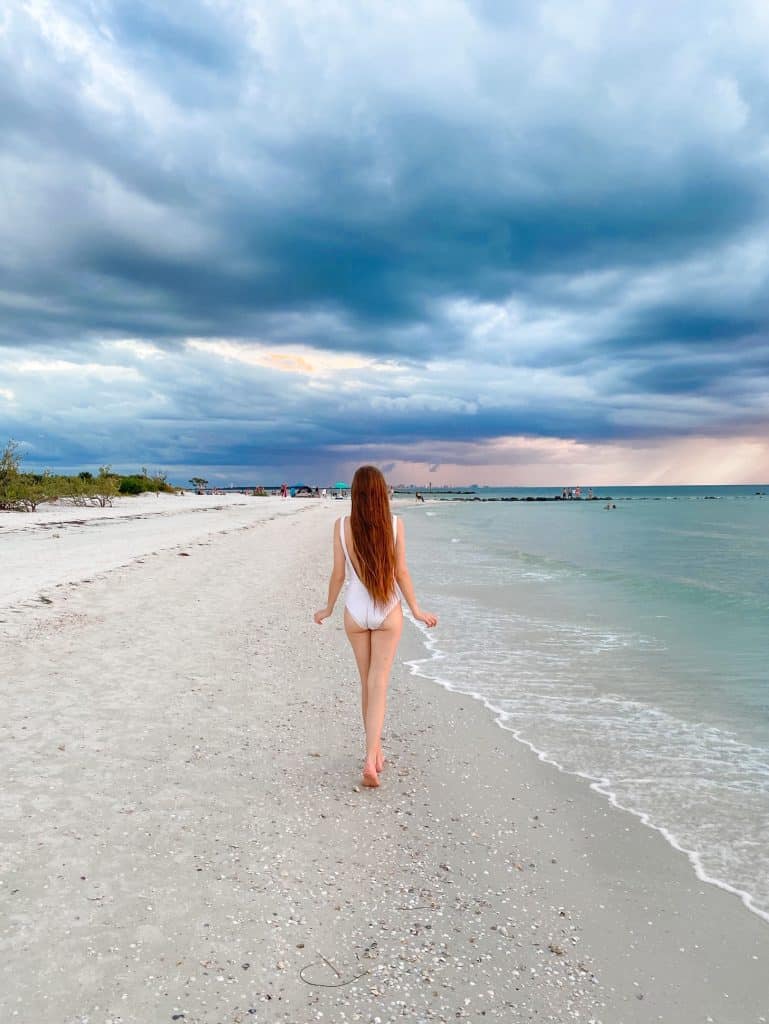 Where Is Honeymoon Island Located?
Honeymoon Island is a barrier island across Saint Joseph's Sound from Palm Harbor Florida.
It is about 45 minutes away from Downtown Tampa and 20 minutes away from Downtown Clearwater Florida.
It is home to over 385 acres of land and 2400 acres of water as well as 4 miles of beach!
If you are looking to visit Honeymoon Island State Park, it easily comes up on any GPS!
This is the address for Honeymoon Island: 1 Causeway Blvd, Dunedin, FL 34698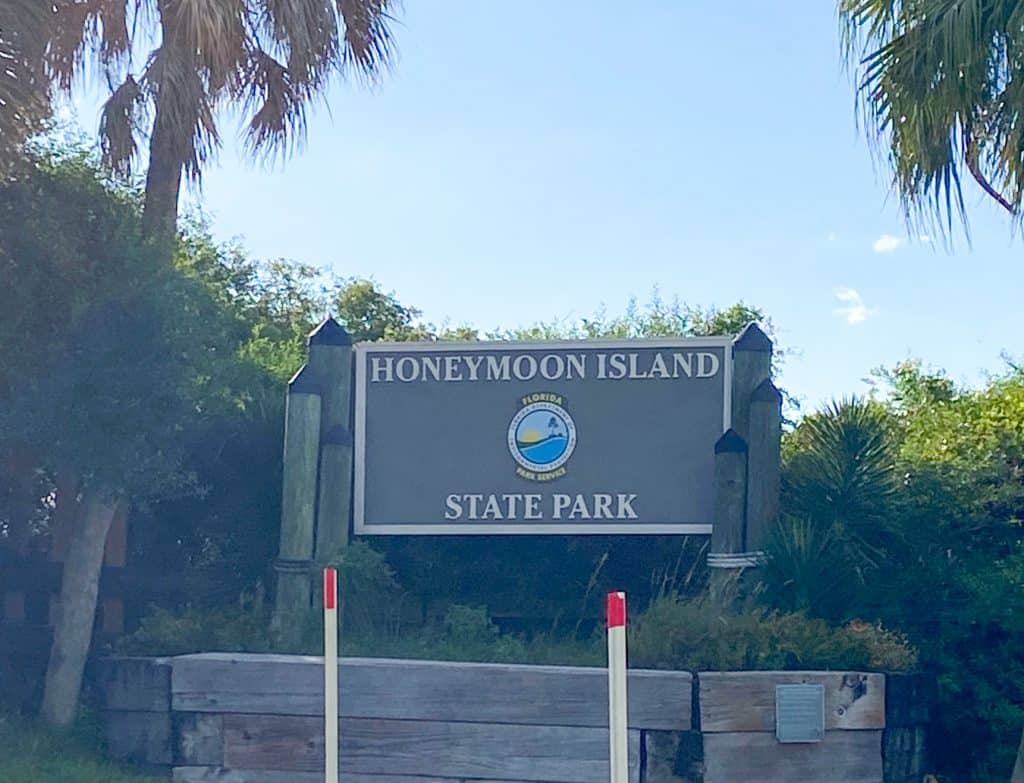 How Much Does It Cost To Visit Honeymoon Island?
Since Honeymoon Island is a state park and not a local park, it is more expensive than other beaches in the area such as Fort De Soto!
The price to visit Honeymoon Island State Park is $8 per vehicle and that can include 2-8 people in your car. If you are just one person, the price is $4.
If you are walking or riding your bike into Honeymoon Island, the charge is $2.
And if you happen to get to Honeymoon Island one hour before sunset, the price is half and you will be charged just $4 per car. This makes it a great spot for a quick sunset viewing!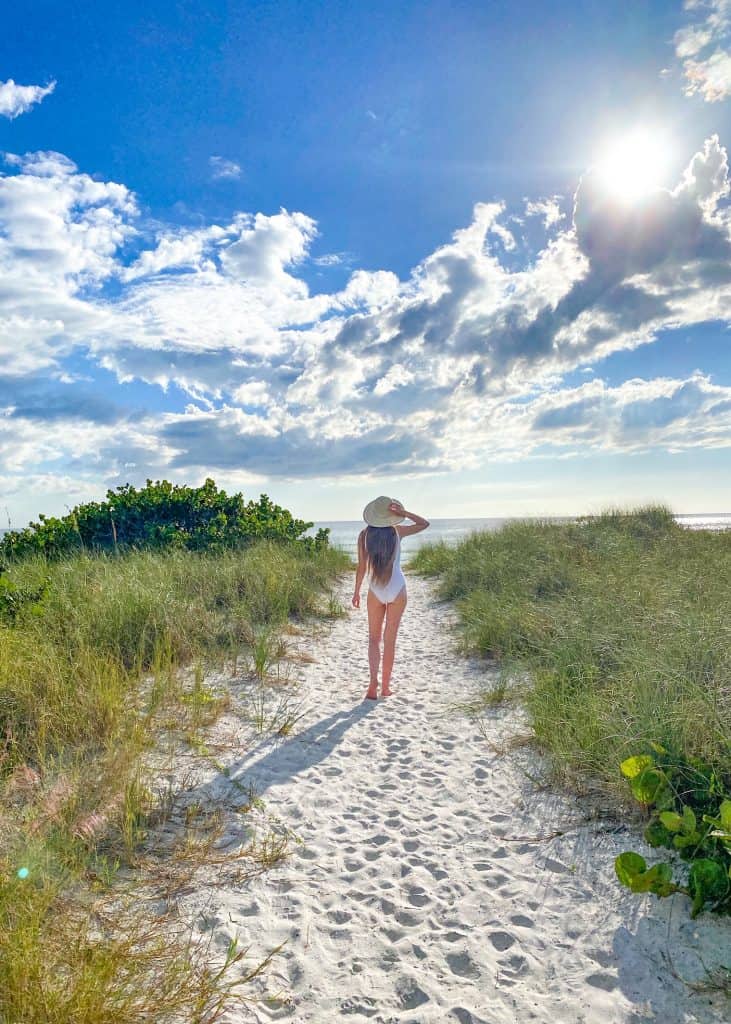 What Time Does Honeymoon Island Open And Close?
Honeymoon Island is a state park which means it follows the same rules as all of the other state parks in Florida.
It is open from 8 am until sundown, 365 days a year.
Now, sometimes the sunset is at 8:30pm and sometimes the sunset is at 5:30pm so the park does close at different times depending on what time of year you are visiting!
Make sure to keep this in mind if you happen to visit in the winter when you are used to visiting in the summer and vice versa!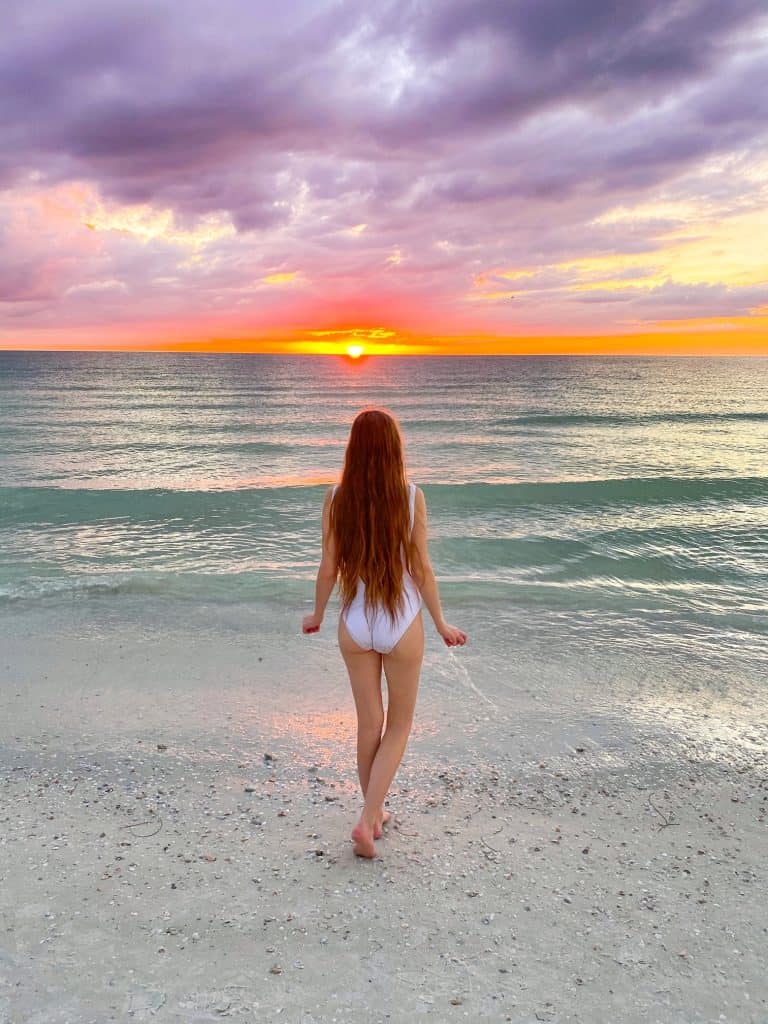 Beaches At Honeymoon Island State Park
Although there is a ton of coastline at Honeymoon Island, there are a few areas that are the best for swimming!
Honeymoon Island has 3 beach areas that are most popular.
There is Main Beach, Dog Beach, and North Beach!
Dog Beach is more inland and it is one of the Best Dog Beaches in Tampa to bring your furry friend for a splash!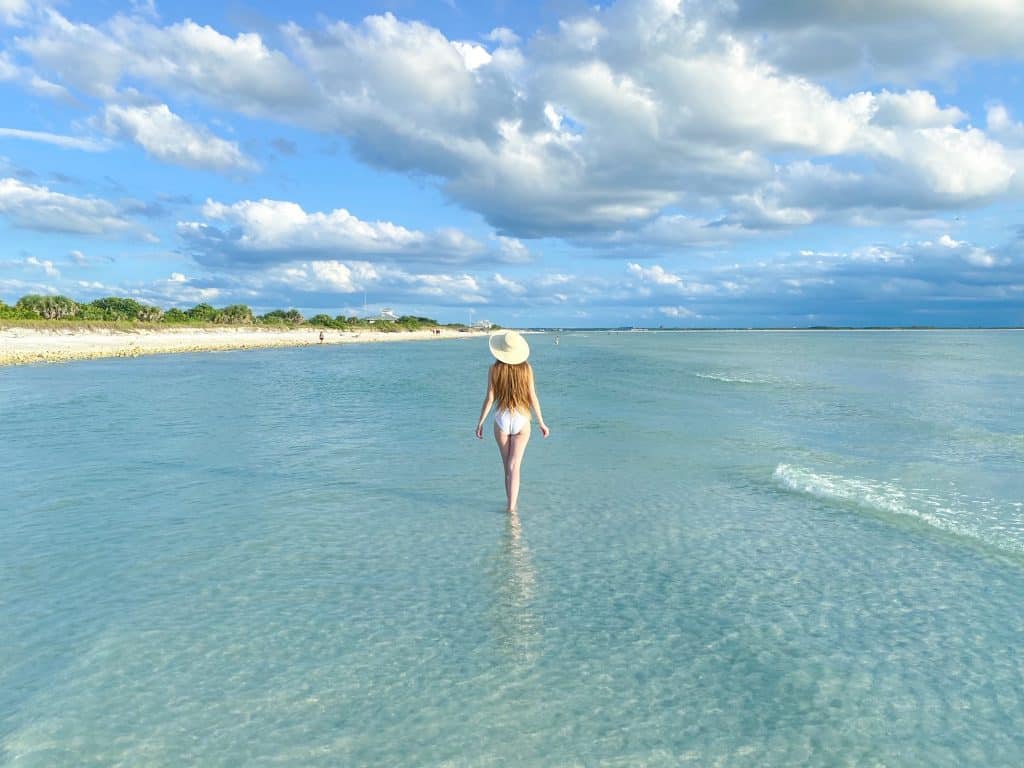 Main Beach is more of the type of beach you think about when you think about Beaches In Florida. It has more white sand and the general vibe people are looking for when they come to Florida.
Finally, there is North Beach. North Beach is similar to Beer Can Island as it is a narrower beach and filled with a lot of small rocks, shells, driftwood and more.
If you want to go to a Honeymoon Island beach for relaxing, Main Beach is the best one!
If you want to go for shelling or finding unique things, North Beach is the place for you.
And of course, if you want to bring your furry friend, the dog beach is where you want to head.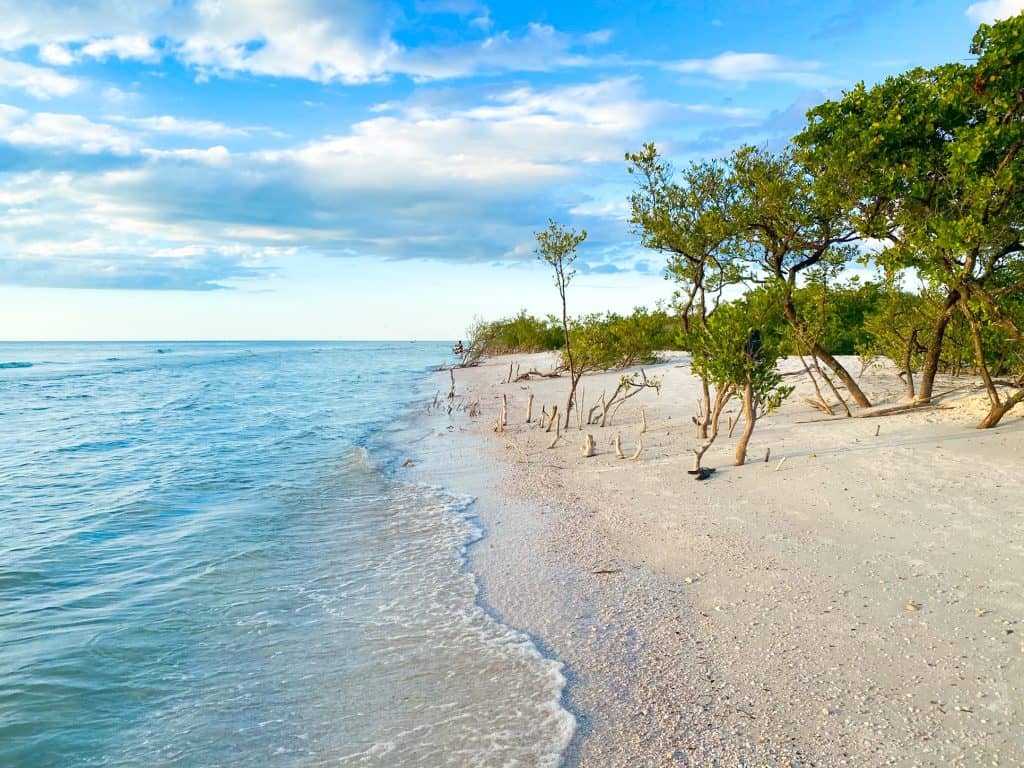 Things To do At Honeymoon Island
There are so many things to do at Honeymoon Island! Most people don't even know about all of them so they don't use the park to the full potential!
First, you can actually go surfing at Honeymoon Island! It is actually kind of popular when the surf is good. You will find the best surfing near North Beach by Bathhouse 3.
I have actually gone surfing at Honeymoon Island before and it is really fun, but hit or miss so make sure to check the swell report in advance!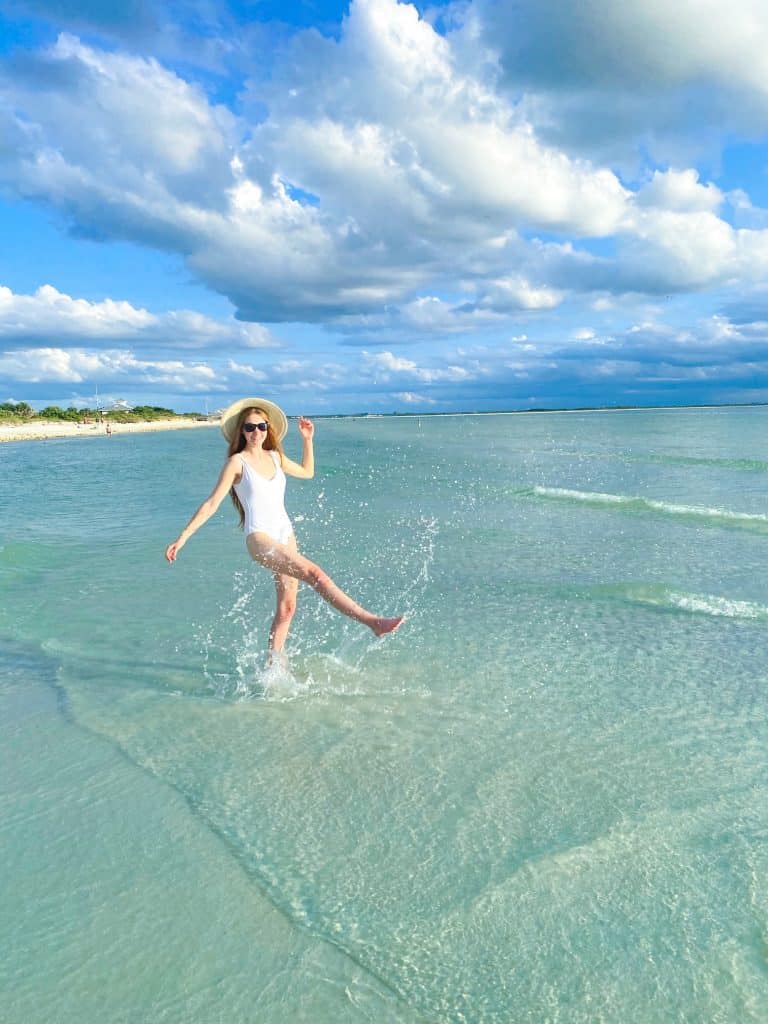 Of course, swimming and snorkeling around the pilings that are in the water are popular, so check out the beaches suggested above if you want to go visit!
You can also go hiking at Honeymoon Island State Park. The virgin slash pine forest is beautiful and unique. The Osprey Trail is around 2.5 miles long and it is great for walking, running, or biking.
You can go fishing, but you must adhere to local guidelines and a fishing license may be required so make sure to check in advance so you don't get in trouble!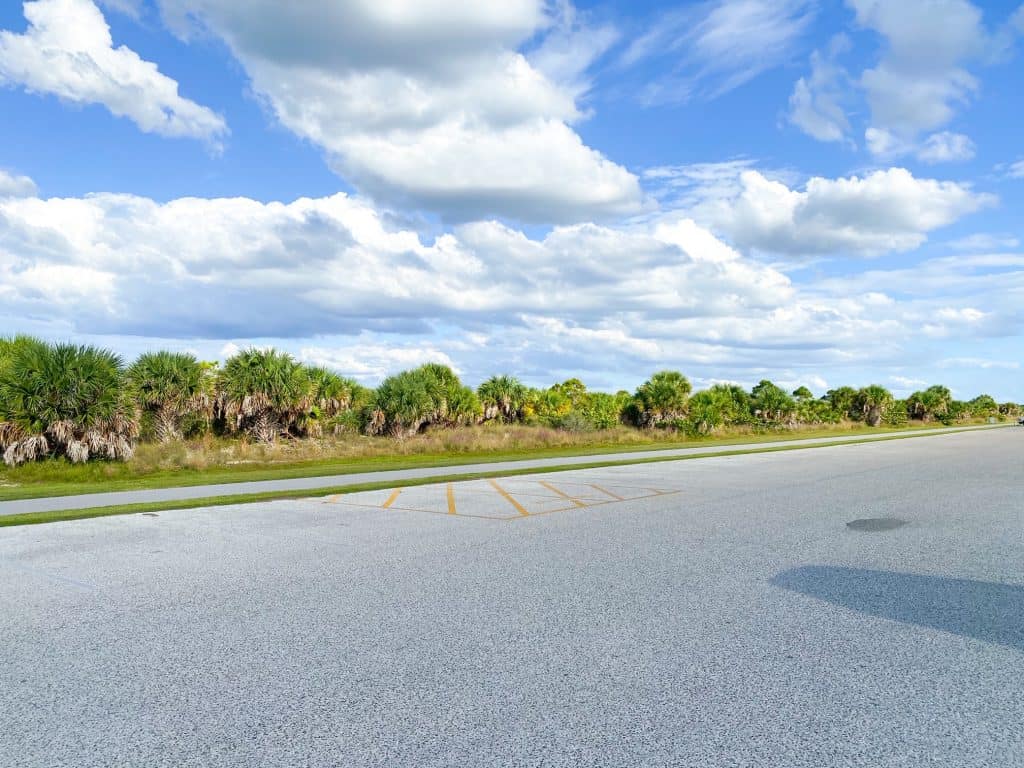 If you want to kayak, you can rent them through the concession stand and kayak around the bay area. If you bring your own kayaks or paddleboards, you can explore the lovely Pelican Cove.
Of course, you can picnic and do photography all around the park as well! It is the perfect place for so many things to do and you can't go wrong.
Finally, there is the Rotary Centennial Nature Center where you can learn about the history of the park and nature that lives within it.
Since it is a state park, no alcohol is allowed on Honeymoon Island so make sure to keep that in mind when you visit!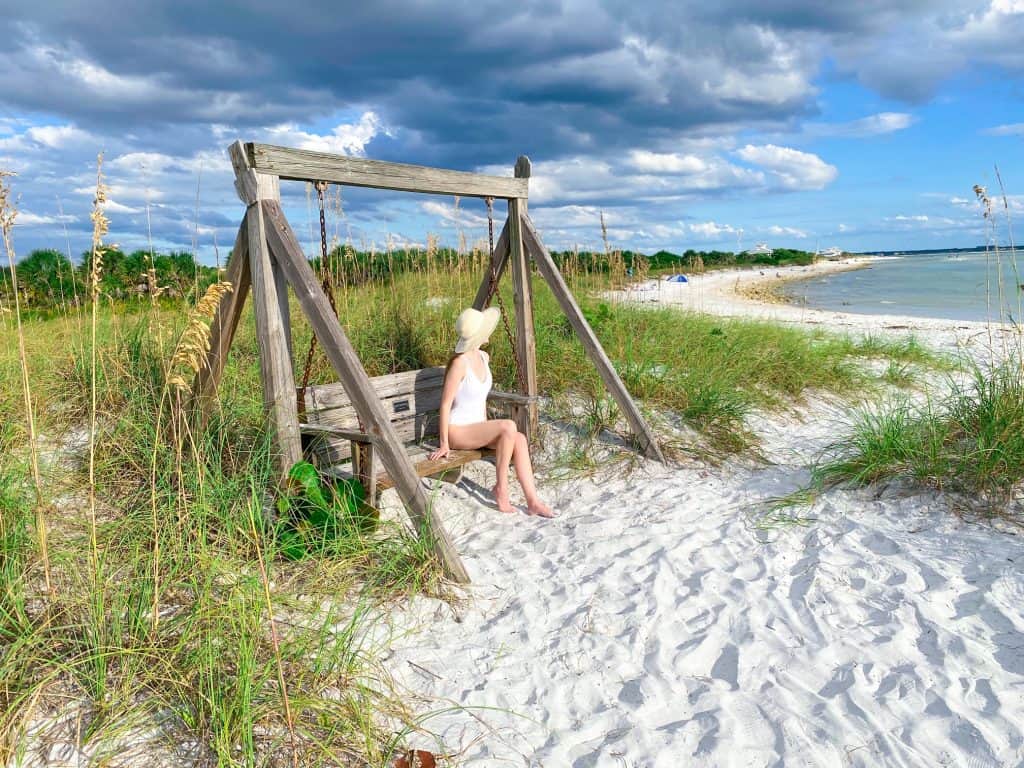 Wildlife At Honeymoon Island
There is plenty of wildlife to be seen at Honeymoon Island! Especially in the form of large nesting birds!
You can see osprey, oyster catchers, snowy plovers, terns, egrets, great blue herons, pelicans and more.
You may also see rattlesnakes and I have seen multiple when driving in and out of the park as they are crossing the road! It is kind of crazy and cool to see rattlesnakes so close.
Gopher tortoises and armadillos are also sometimes seen in the picnic area and nature trail areas of the park!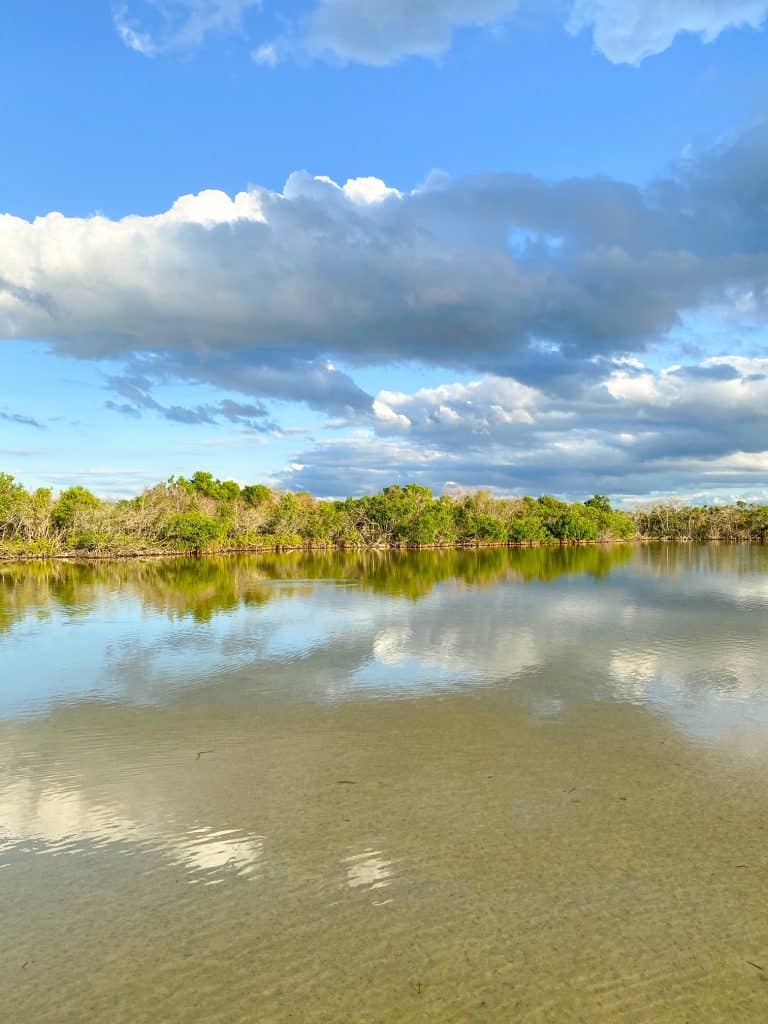 Visiting Caladesi Island From Honeymoon Island
Honeymoon Island and Caladesi Island were separated by a hurricane and now it is required to visit by boat if you want to go!
You can also walk from Clearwater Beach, but the walk takes 1-2 hours!
The easier way is to take the ferry from Honeymoon Island to Caladesi Island.
First, you are going to have to pay the entry fee for Honeymoon Island. On top of that, you will have to pay the connections ferry price.
The Caladesi Connection Ferry costs $16 per adult and $8 for children. The stay is for four hours but the ferry runs every 30 minutes to every 1 hour during the winter if you don't want to stay that long!
If you aren't sure where to find the ferry to Caladesi Island, make sure to ask at the beginning of the park when you pay at the ranger station.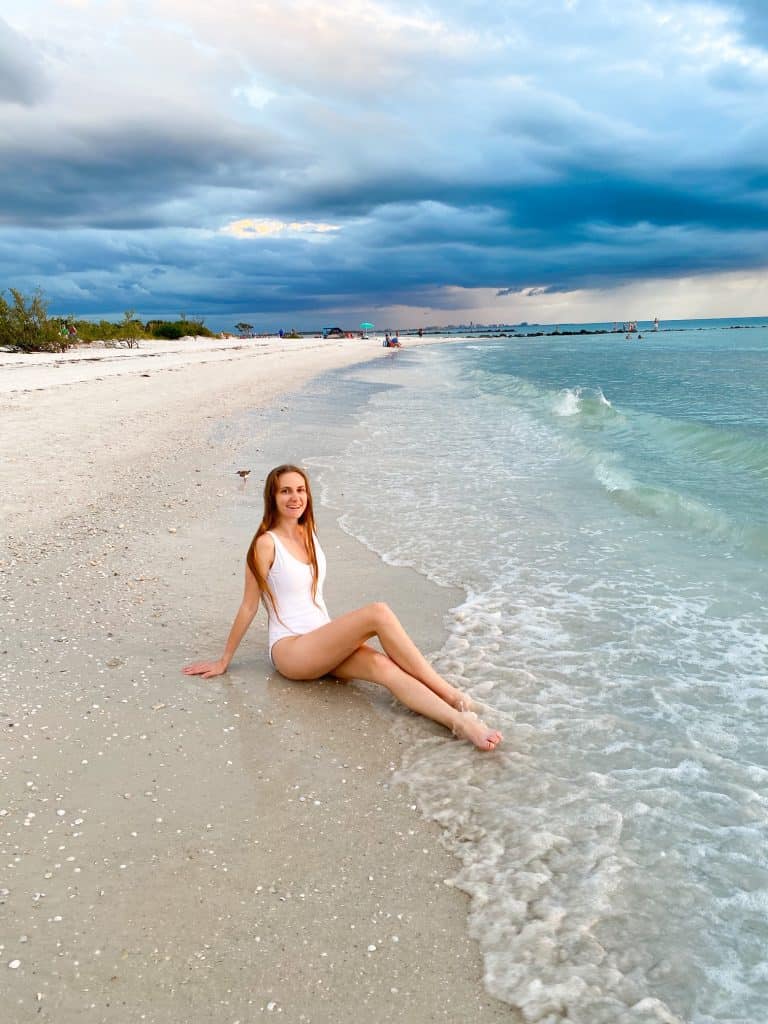 Quick Tips For Honeymoon Island
As I said above, no liquor is allowed in Honeymoon Island, so make sure to leave it at home when you visit so you don't get in trouble!
You can get married at Honeymoon Island and you can find more on their website!
We love going to Honeymoon Island for photography, but keep in mind that much of the beach is not like a normal white sandy beach you see in Florida.
Many parts of the beach are filled with small rocks, about the size of a baseball, and they are submerged under the water as well as on parts of the shore.
That being said, the driftwood and mangroves make for a lovely background for exploring and Main Beach is a bit better experience as far as sandy beaches go!
Either way, you should not pass up visiting Honeymoon Island State Park! It is gorgeous and totally worth a trip.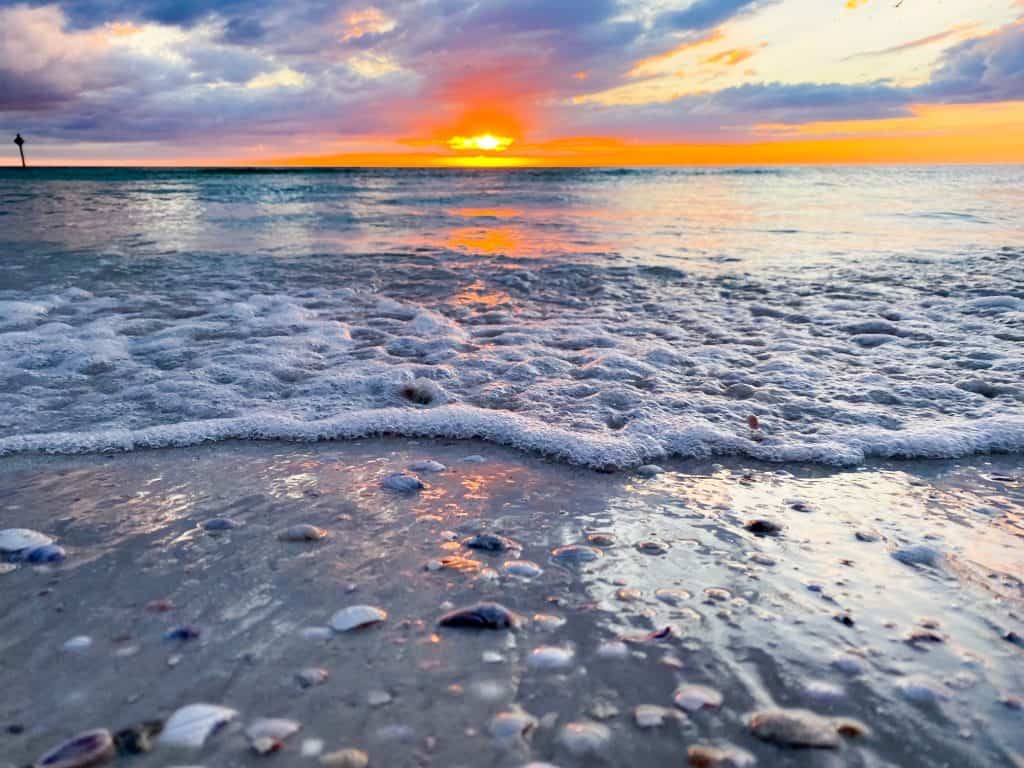 Did You Find This Post Helpful?
If so, we would love to keep in touch! We enjoy seeing photos and comments about your experiences in Florida! You can follow us on Instagram and we will repost your photos on our feed and comment too! Just tag us at @floridatrippers and hashtag #floridatrippers. We can't wait to see your travels!