Are you looking for a list of the best places to eat in New Smyrna, Florida? Check out this list of the best New Smyrna Beach restaurants!
New Smyrna Beach is just south of Daytona Beach and is popular with locals from around the area. It is known for its great surfing! At just over an hour from Orlando, or you can fly into airport just 30 minutes away! This is the perfect beach town to visit!
Known for its laid back vibe after visiting the beach or shopping in town enjoy the many restaurants that line the beach. From casual beach front restaurants, upscale fine dining, delicious brunch spots, Mexican, seafood restaurants galore, pizza, German and more New Smyrna Beach has a cuisine for everyone!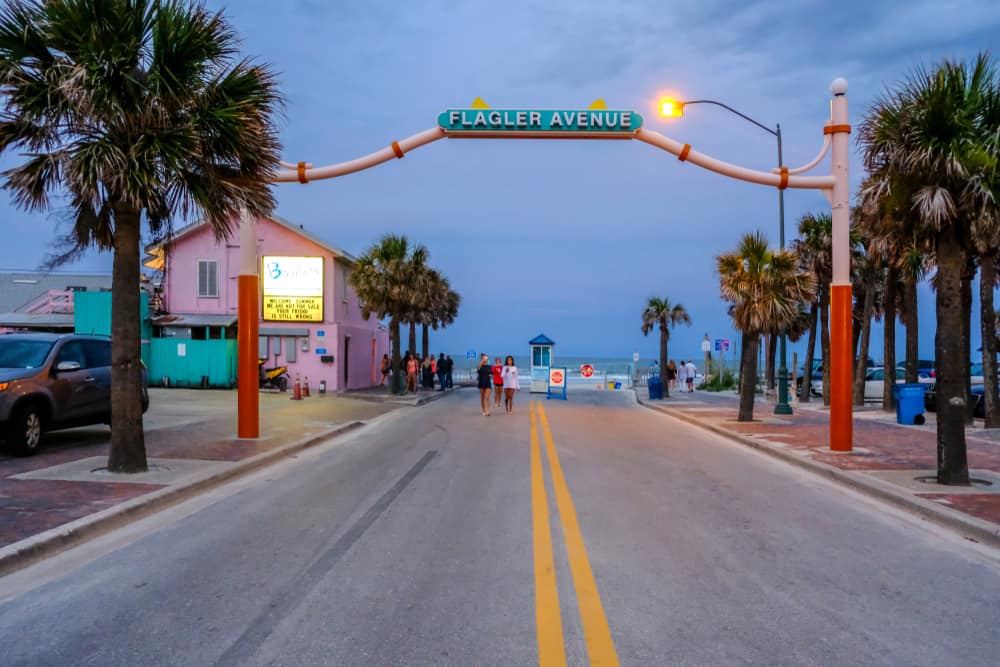 15 Best New Smyrna Beach Restaurants You Must Try
The Garlic and Blu Bar
The Garlic and Blu Bar is great option for authentic Italian food, and is one of the the best places to eat in New Smyrna Beach! From the moment you walk though the tree covered entrance and enter the restaurant that is centered around the fireplace and eclectic objects with trees in the open air courtyard you will be transported to Italy.
After relaxing at the beach head here for the Early Bird Menu, served with an entree, salad, bread and choice of drink ( wine, beer, soda, well drink). Choose from Italian dishes like Chicken Alfredo, Eggplant Parmigiano, Pork Osso Buco, or Fresh Catch of the Day.
For those looking to dine later the full menu is extensive! Try the Prosciutto and Pea tortellini, Spunititori Italian pasta with Italian sausage and meatballs with onions and peppers, Bocce Ball a 16 oz filet mignon meatballs oven roasted with linguine, Grilled Rack of Lamb, Pollo Marsala, Cioppino the seafood stew or Scallop Scampi in a garlic sauce.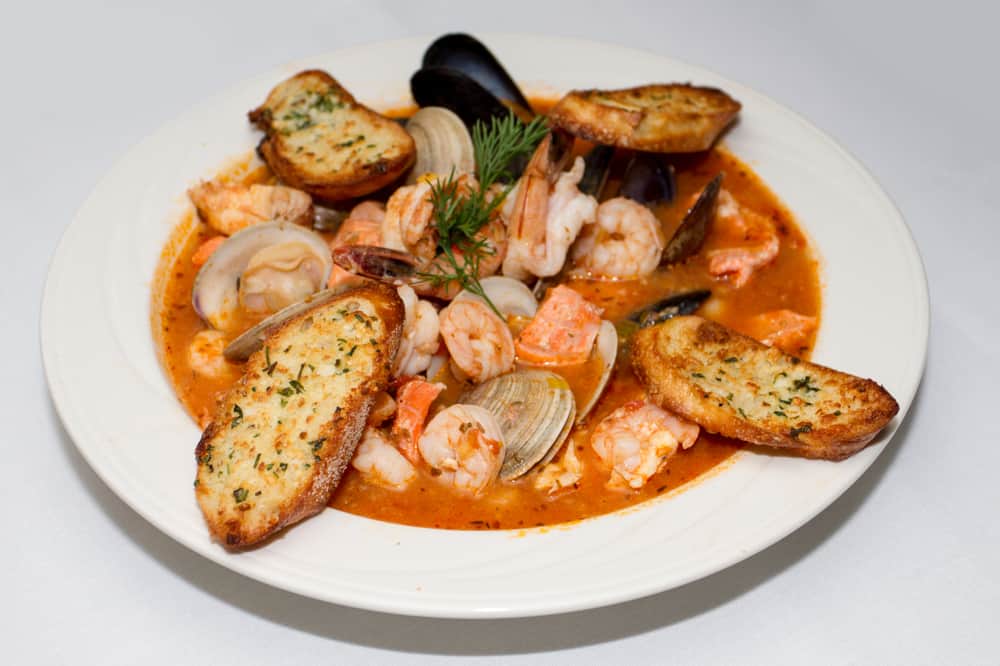 The Breakers Ocean Front Restaurant
As the name suggests the Breakers is located right on the beach, making this one of the best ocean front New Smyrna beach restaurants! Open daily from 11 am this is a great option for lunch and dinner!
From steamed pounds of peel and eat shrimp with key lime or cajun seasoning to fish bites and skewered shrimp the menu is seafood heavy. Other appetizers include nachos, wings, mac and cheese bites and corn nuggets!
On the lunch and dinner menu you will find a wide selection of sandwiches like the Philly Cheesesteak, Mahi, Ahi tuna, BLT, Rueben or Buffalo Chicken. Or try one Central Florida's best burgers! From the Beach burger, veggie burger or for something very spicy order the Inferno burger with housemade hot sauce and jalapeños.
The dinner menu is served after 5 pm daily and includes a garden salad, fries and slaw. Try the Fish Dinner served blacked, grilled or fried, Skewered shrimp, Fried Shrimp or grilled Ahi Tuna!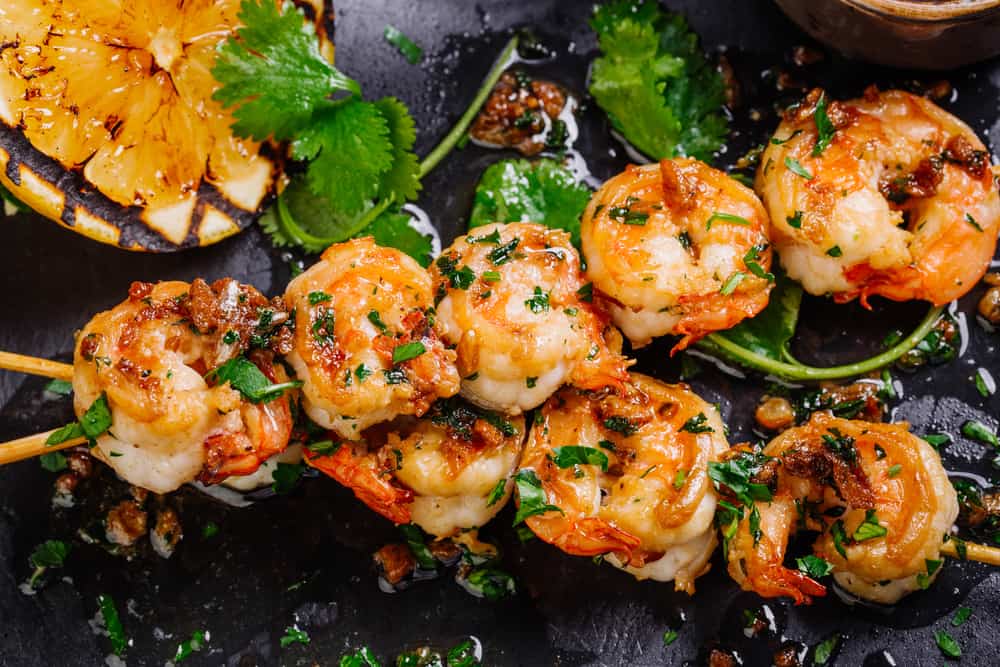 Taco Shack
The Taco Shack has been a New Smyrna beach staple since 2010. At this family owned restaurant, Emily and Michael Colon aim to server delicious food at a great price. They are open Tuesday to Friday from 11:30 am to 8 Pm and Saturday from 12 pm to 6pm. Please note they are closed 4 pm to 5pm Tuesday to Friday!
If you are looking for Mexican they serve up some of the best food in New Smyrna. Order the shack tacos 3 for $5 with a soft or crispy shell and your choice of meat or splurge for the fish tacos with pineapple slaw.
Other favorites include a puffy fried taco, shreddin' taco salad, Gnarly nachos, Beachin' burrito with shack sauce. Or try Miguel's Mofonogo smashed green plantains, Phatty Pastelon a Puerto Rican Lasagna, or a rice plate!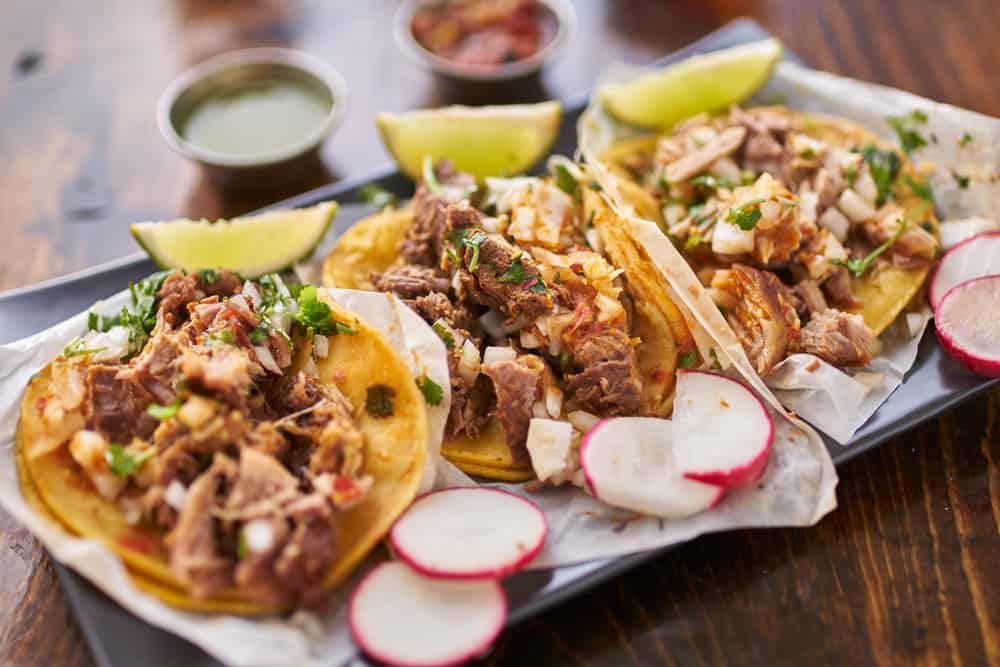 Bakers Table
The Baker's Table self proclaim themselves as one of the best restaurants in New Smyrna Beach! Run by a husband and wife Chef team of Jamie and Jeanette Quintana they serve a brunch and dinner menu. Open Wednesday to Thursday from 11 am to 8 pm, Friday from 11 am to 9pm, Saturday 10 Am to 9 pm and Sundays from 10 am to 2:30 pm.
On the brunch menu you can find starters like Quinoa and Arugula Salad, Giant Pretzel with pimento cheese, local oysters prepared chef's way, Breakfast favorites like Quiche Lorraine, Smoked Salmon Latkes and Shrimp and grits. Or go savory with Basil Ricotta Gnocchi, Ahi Burger, Black Forest Ham and Brie on baguette.
For the Dinner Menu, Baker's table offers starters like Foie Gras, Escargot, Ceviche of the day, Warm Goat Cheese Tart and entrees such as Chicken Francaise, Braise Duck Leg, Wiener Schnitzel, and a Cauliflower and Chickpea curry.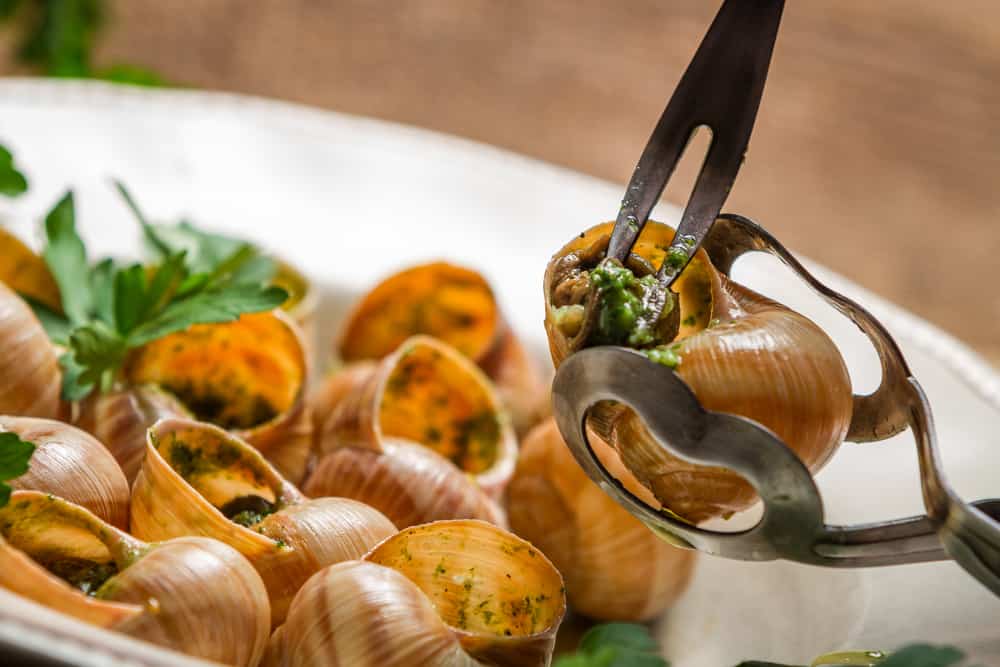 Starvos Pizza
Starvos Pizza is a family owned restaurants serving up Italian and Greek cuisine in the New Smyrna Beach area for the past 30 years! Open Monday to Saturday from 11 am to 9pm, and 9:30 pm on Saturday nights.
For the Greek side of the menu you can order Spanokipita, Greek Salads, gyros and wraps. On the Italian side of the menu focuses on pizzas, pastas dishes, hot oven grinders, pizzas and garlic bread.
One of the best deals on the menu are the weekly specials! Dinner specials are offered nightly from Eggplant rollentini, Shrimp Scampi, and All you can eat spaghetti on Tuesdays for only $7, and Monday and Wednesdays are half priced Calzones, Pizzas, an Strombolis!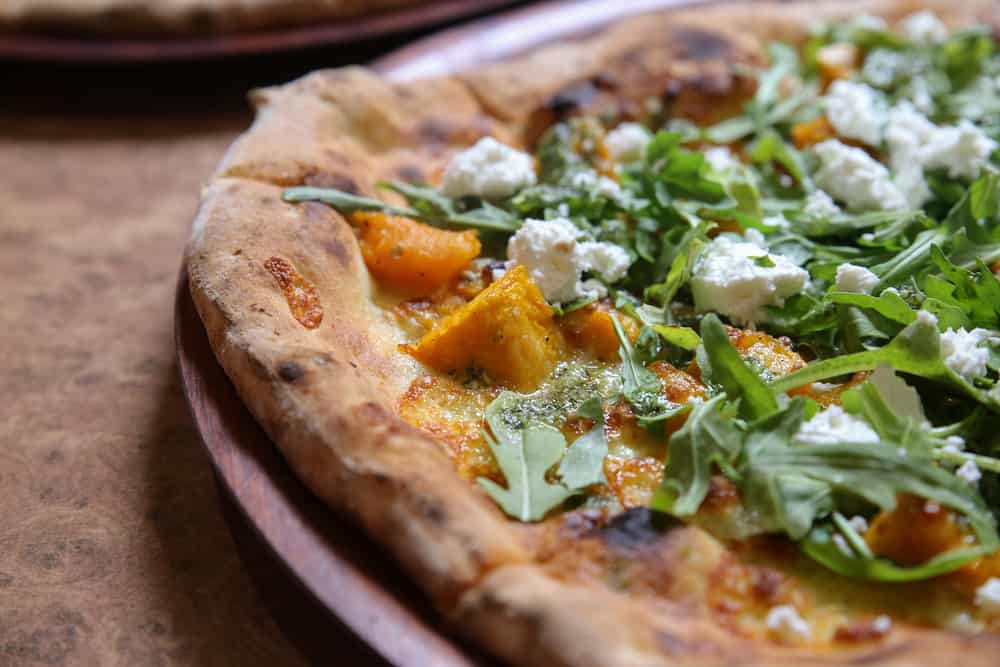 Cafe Verde
For vegetarians or those looking for healthy and locally grown food head to Cafe Verde for some of the best food in New Smyrna Beach. Opened in 2012, they are open for lunch and dinner Tuesday to Sunday from 11 am to 9 pm.
From sautéed veggies, ceviche, homemade hummus, soups like Indian spiced cauliflower and lentils, to a large selection of salads. From Mediterranean Salad bowl, Kale Market salad, Vegan Poke Bowl with Tofu to Gyro's like adobe chicken, lamb and vegetarian. Also on the menu are tacos, tortas, to entrees like grilled mahi and carne asada, bibimbap, pasta, curries.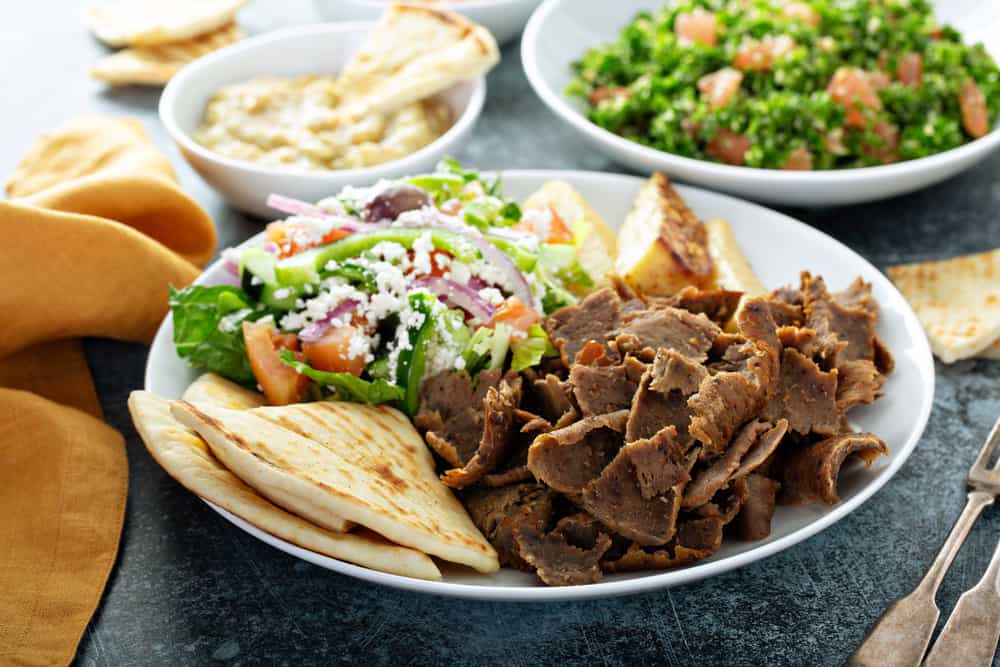 Half Wall
If you are looking for a great place to enjoy a craft beer head to Half Wall. With over 76 beers on tap, and more than a 100 craft beers they also serve up delicious food with a great atmosphere. Come for sports games, or sit under the large covered patio overlooking the lake.
Half Wall serves some of the best food in New Smyrna Beach if looking for elevated sports bar cuisine. Think wings, loaded nachos, fried green tomatoes, chicken tenders, sandwiches like a Philly cheesesteak, French Dip, Chicken and Waffle or Braised Short Rib Grilled Cheese or one of the burgers!
On the dinner menu you will find honey Mahi, pork schnitzel, Half Wall glazed meatloaf, steak fajita bowl, ahi poke bowl and Jumbalaya. Don't forget to pair with one of the many craft beers. Try one of the beer flights where you can sample 4 different local beers.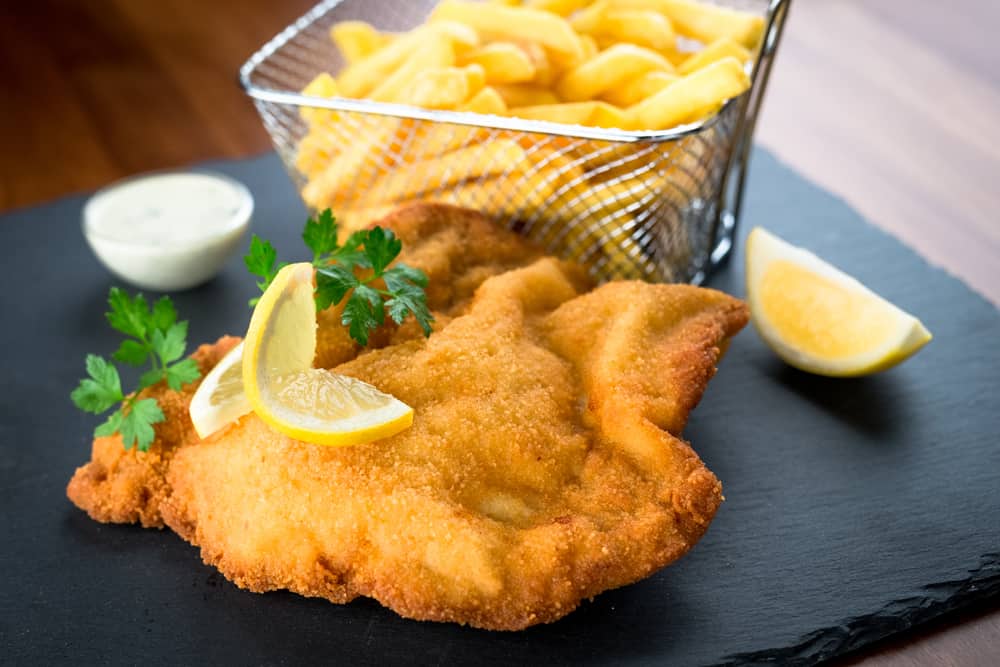 Norwood's Eatery and Bar
Norwood's is one of the New Smyrna Beach Restaurants that has been around since 1929! While it has passed through several families, it remains one of the best places to eat fresh seafood in the area. The restaurant has now grown to include a treehouse restaurant and bar as well as the traditional restaurant.
The new owners have taken initiatives to be more green, from recycling, to using waste for solar energy, and buying locally from area purveyors from eggs, meats, bakery item and vegetables!
The menu features season chef's favorites like Cilantro Shrimp Grain Bowl, Spiny Lobster Tostada, bacon wrapped scallops, smoked fish dip to land favorites like Norwood filet, ribeye gorgonzola to seafood platter like Admirals Platter with lobster, grilled Mahi and scallops to vegan stuffed peppers, and fresh fish dishes.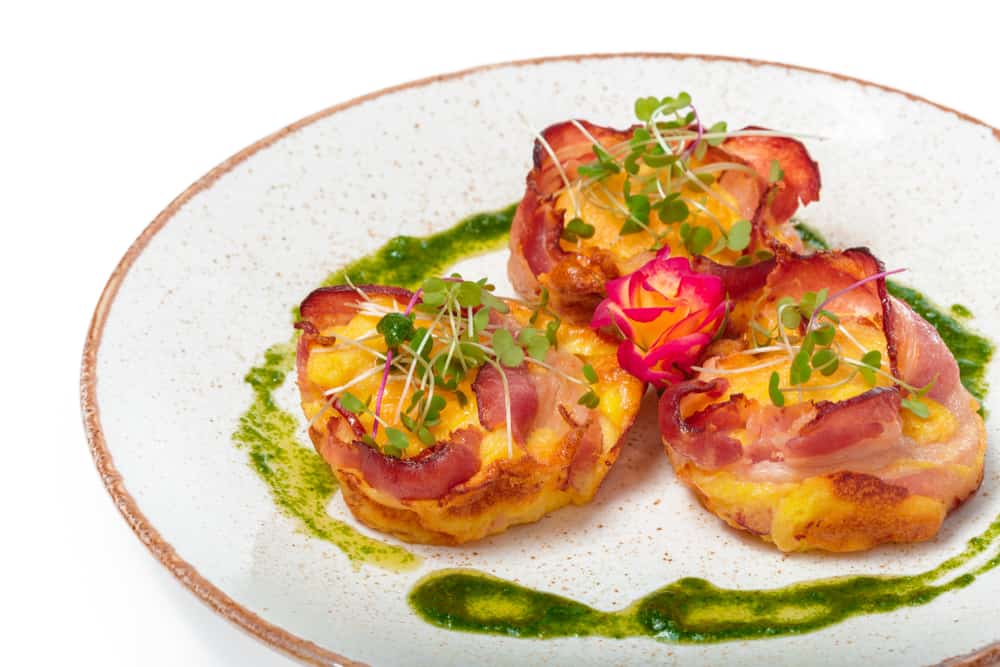 Third Wave
If you are craving Mediterranean cuisine with a Southern Influence head to Third Wave cafe and wine bar. The goal here is provide guests with a uniquely flavored small dishes to be shared. You can dine inside or outside in the garden area of a unique atmosphere under the giant trees and lights.
This is a great spot for brunch in the New Smyrna Beach area. From the rum island french toast, to shrimp and grits, vegetarian avocado toast and a traditional breakfast to BLT's, Rueben, Burger or even try one of the savory crepes ( a French pancake)!
On the dinner menu start with the charcuterie and cheese combo with honeycomb and jams, the quarantine burger, bourbon shrimp skewers, Tenderloin Barcelona with sautéed veggies, Wagyu Beef Ribs, Venison Tenderloin, pizzas from wood burning oven and fresh Florida catch of the day and duck a l'orange.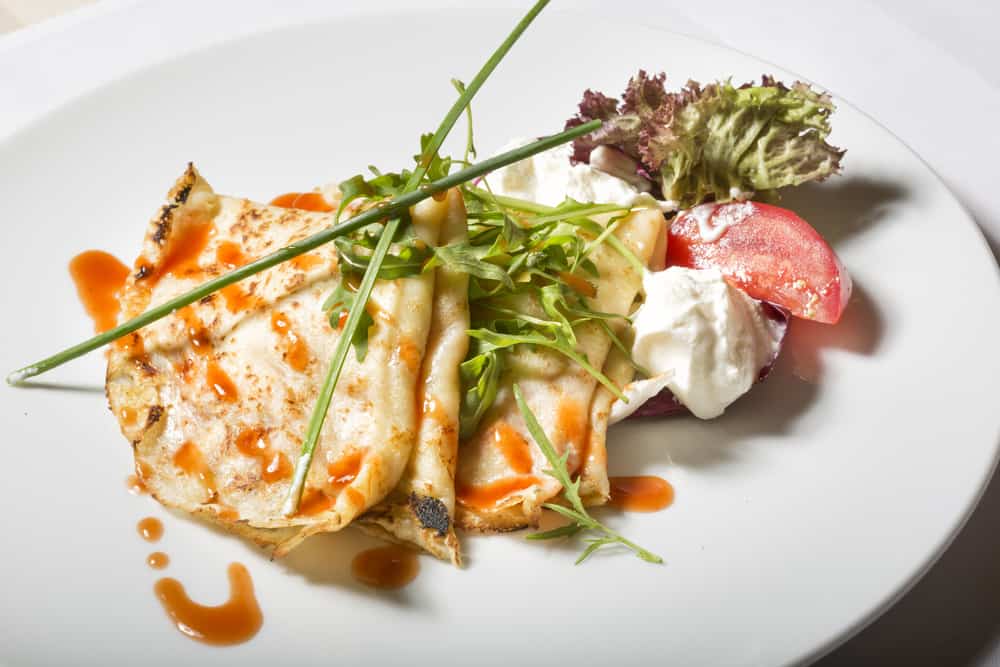 Riverpark Terrace
Riverpark Terrace is one of the places to eat in New Smyrna Beach if looking for locally sourced ingredients. This modern American restaurant has a beautiful garden setting where all dishes are made from scratch! Sit back and unwind in the tropical garden!
If looking for a great brunch spot this is the spot. Start with a carafe of mimosas, from original to topical to cranberry! Try the buttermilk biscuits with sausage gravy, wild caught salmon BLT, burgers, or one of the Benedict's.
On the dinner menu you can start with sautéed mussels, bacon wrapped scallops or a cheese board. For entrees Fra Diablo seafood pasta, Steak in a black peppercorn sauce, roasted duck, blackened shrimp, and roasted chicken thighs plus a nightly special!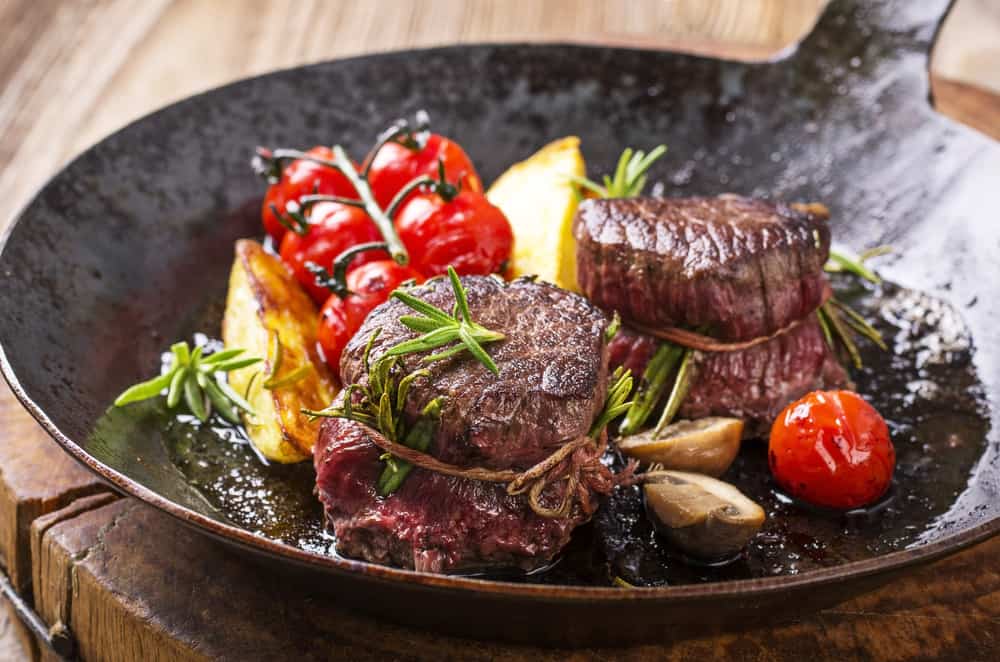 Limoncello South
Limoncello South is one of the fine dining restaurants in New Smyrna Beach. This upscale Italian eatery That serves family recipes from their restaurant back in Naples Italy.
Famous of the large selection of martinis to start the meal try the signature with limoncello and vodka, or perhaps try the grappa! There are more than 10 to choose from. Happy hour is daily from 4 to 6 pm with appetizer specials, as well as drink specials.
For starters try the anti pasta misto sampler, mama Josie's eggplant parmigiana, or burrata with roasted tomatoes. Try the Limoncello linguine with sautéed shrimp in a garlic sauce, lobster ravioli, veal piccata, or the fresh catch of the day.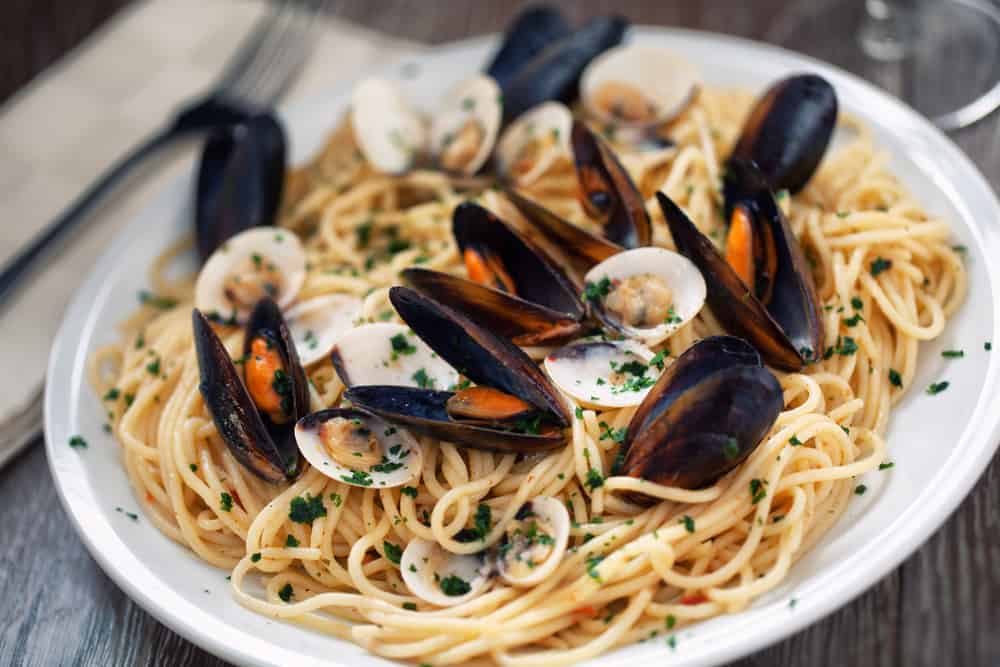 SoNapa Grille
SoNapa Grille began as a simple wine bar and has now transformed into a full service restaurant in New Smyrna Beach. Whether you are looking for a place to enjoy a glass or two of wine or have a full meal this is the place to do that!
The menu's crafted to complement wine! From baked Brie, to a tuna crisp, steak sliders, edamame pork stickers to start. To flat breads, salad and soups.
Entrees include a Korean beef steak, risotto with braised short rib or chicken Marsala, seared scallops, sliced strip steak, fresh catch of the day, ribs, herb marinated salmon and an ahi tuna steak. You can pair with a wide assortment of sides.
As you would expect the wine menu is extensive but also served are ciders, cocktails and beers.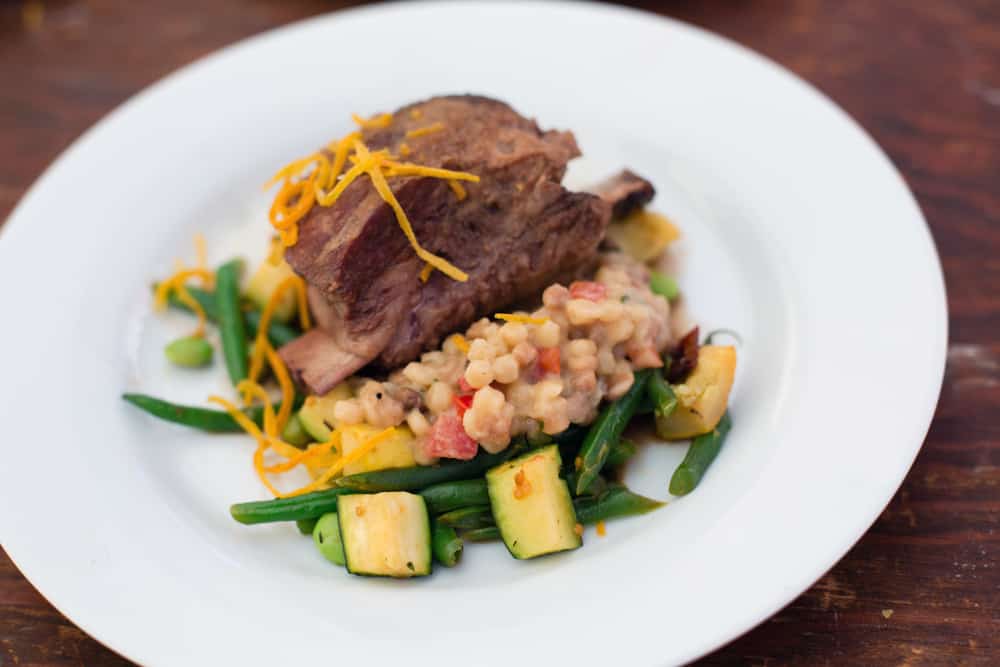 Blackbeard's Inn
Blackbeard's Inn has been a fine dining staple in the area for the last 30 years. Known for their seafood, steaks and prime rib as well as their salads, soups and raw bar this family run restaurant is treats guests a family!
Come for the early bird supper severed from 11am to 6 pm the supper comes with Manhattan Fish Chowder, Garden Fresh Salad, Hush Puppy, Fresh Baked Cinnamon Roll & a side as well as entree. From broiled or fried shrimp, fish and clam strips to slow roasted prime rib or chicken tenders and steak there is plenty to choose from.
On the dinner menu you can find a combination seafood platters, fresh catch of the day, local flounder and grouper, coconut shrimp and crab cakes. From the land portion of the menu you can choose between prime rib, a large selection of steak cuts from a filet to strip or choose a surf and turf entree.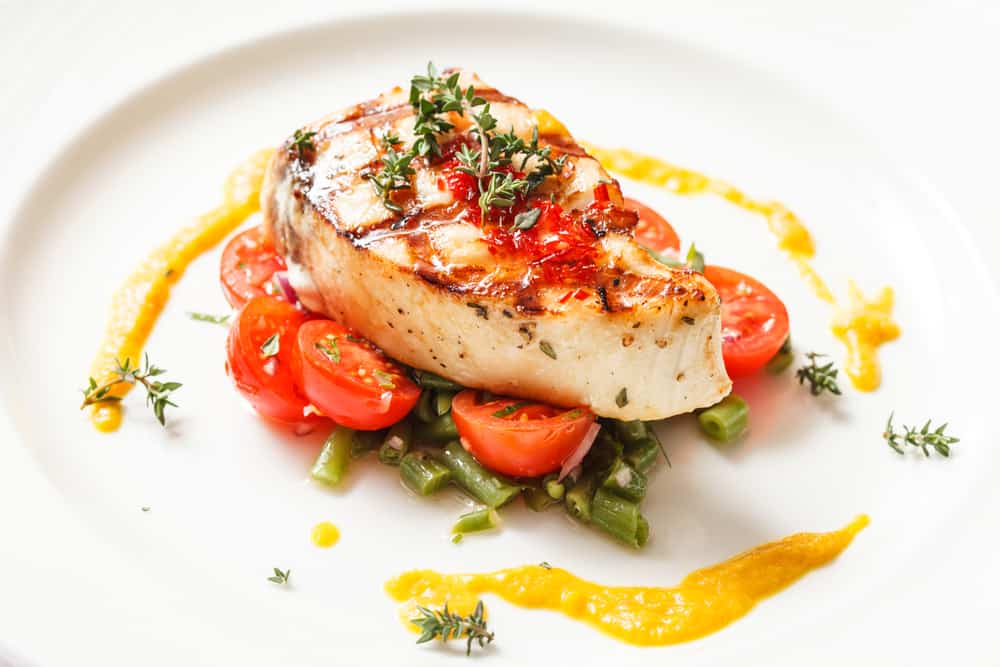 Uncle's Chicken
While Uncle's Chicken might look unassuming from the outside it is more than worth a stop. This family run restaurant serves up food made from scratch and strives to offer best dining experience to guests.
From wraps like hummus and avocado and Mexican chicken to sloppy tacos to burgers and sandwiches there is a wide selection. Also on menu are wings, gyros, hot and cold lobster rolls, rice bowls with shrimp and veggies, and smoked Mac n cheese and brisket!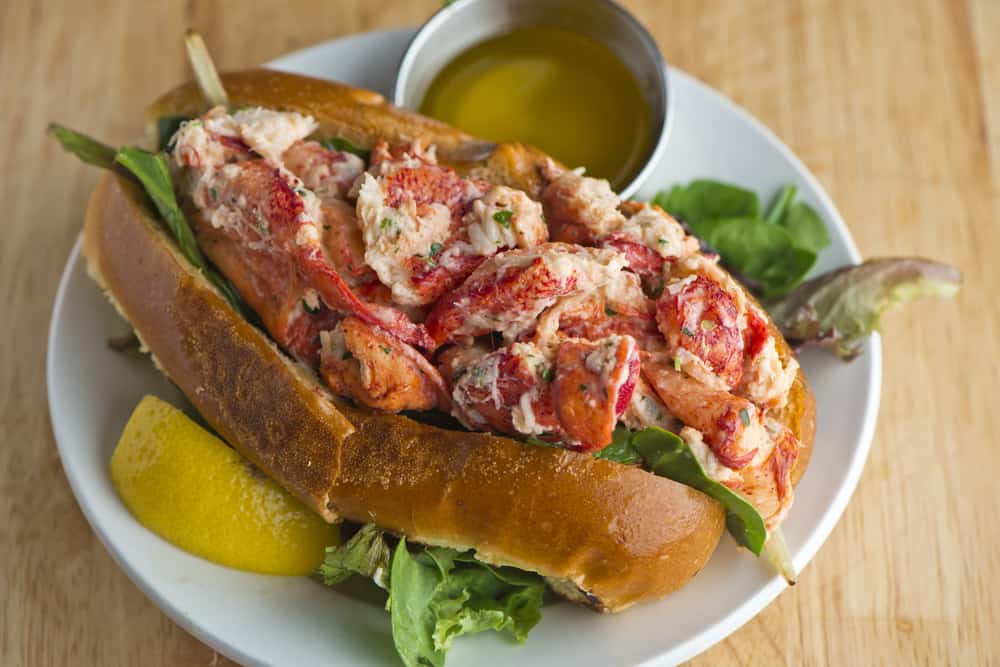 Corkscrew Bar and Grille
Owners Bob and Sharon Wiley have transported diners back to Old Florida for the past 30 years with a local seasonally inspired menu. Located in the historic downtown area of New Smyrna Beach Corkscrew Bar and Grill is open 11:30 am to 9 pm except Thursday to Saturday open until 10 pm.
Signature dishes include a smothered chicken dish, swamp pasta with a Cajun flare, stuffed Gouda meatloaf, Osso Buco, vegetarian pasta or quinoa bowl, shrimp and cheese grits, mojito scallops, crab cakes and Parmesan crusted mahi. Plus steaks, ribs, pork chops and more!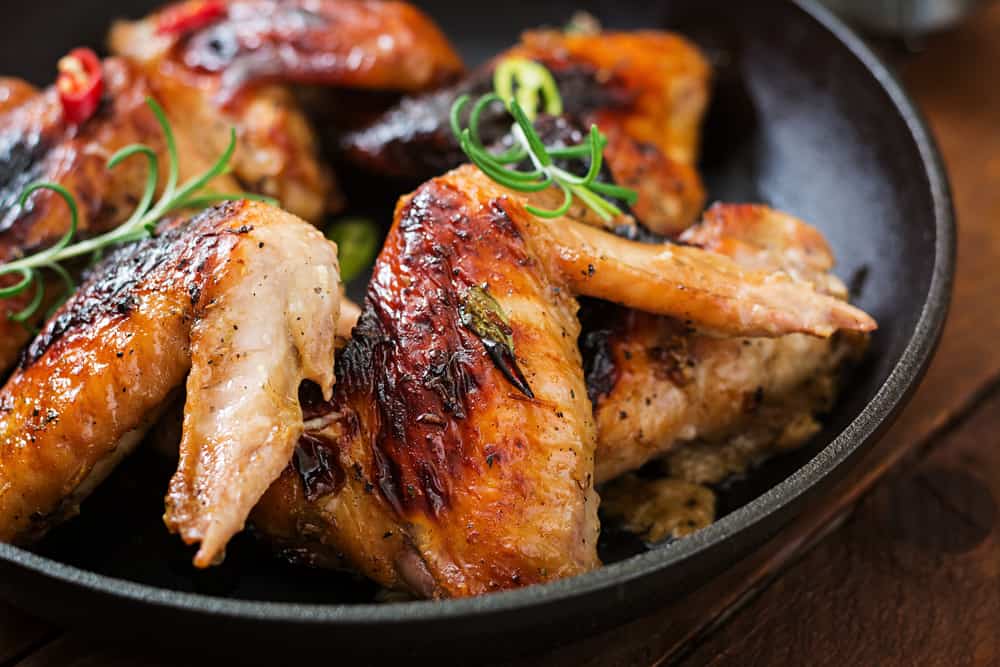 Did You Find This Post Helpful?
If so, we would love to keep in touch! We enjoy seeing photos and comments about your experiences in Florida! You can follow us on Instagram and we will repost your photos on our feed and comment too! Just tag us at @floridatrippers and hashtag #floridatrippers. We can't wait to see your travels!