Just to the south of Sarasota, you'll so many fun things to do in Siesta Key, a lovely beach town in Florida. Don't miss out on the attractions that make this such a hidden gem!
Here, urban amenities meet small-town living with fantastic beaches, great shopping, and endless dining opportunities. With environmental attractions, you'll surely appreciate the Italian-influenced architecture!
Whether you're looking for something new to do, or you're a local, we're sure there's something new for you to discover in this sleepy paradise. Charter a boat and go fishing, visit a spa, go shopping, or simply lie back on the beach!
So if you're looking for the best things to do in Siesta Key, you've come to the right place. Discover the best activities that will refresh you on a beach vacation or a on a perfect day trip.
Siesta Key is one of our favorite Gulf Coast Islands In Florida and shouldn't be missed!
14 Fun Things To Do In Siesta Key You Can't Miss!!!
Beer Can Island
Also known as Greer Island, Beer Can Island is a secluded beach getaway that you won't want to miss, and one of the best things to do in Siesta Key. Beer Can Island can be found in the northern part of Longboat Key.
Through the mangrove forests, you'll find a beautiful beach with many trees. Some are sturdy enough to hang hammocks from. There's also beautiful driftwood that has been bleached white by the sun.
Please note: Beer Can Island is a beautiful but fragile ecosystem! Pack out what you pack in and do not litter or leave any trash behind! Do not mark up the driftwood or take pieces home. Leave it as beautiful as it was when you arrived so that others can enjoy it too!
Check out our full guide on visiting Beer Can Island!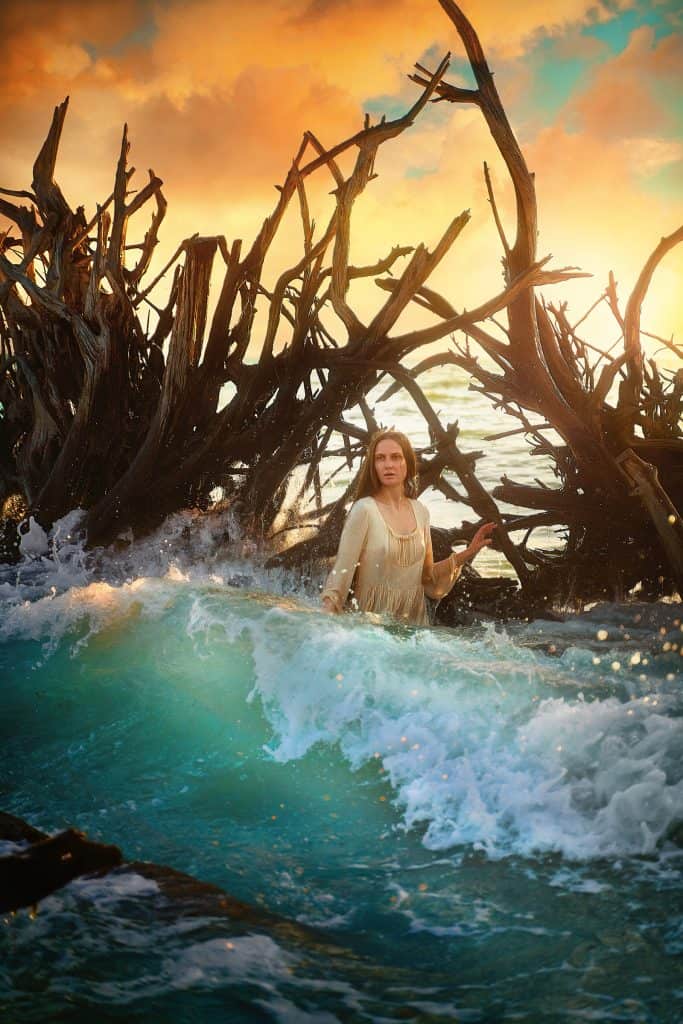 Crescent Beach
With white powdery sands, a visit to Cresent Beach is one of the best things to do in Siesta Key. One of the most family-friendly beaches, it's hard not to have a good time here!
The waves are shallow, perfect for small children. The water is always a crystal-clear blue, perfect for pictures. No matter your reason for seeking some beach relaxation, you won't be disappointed.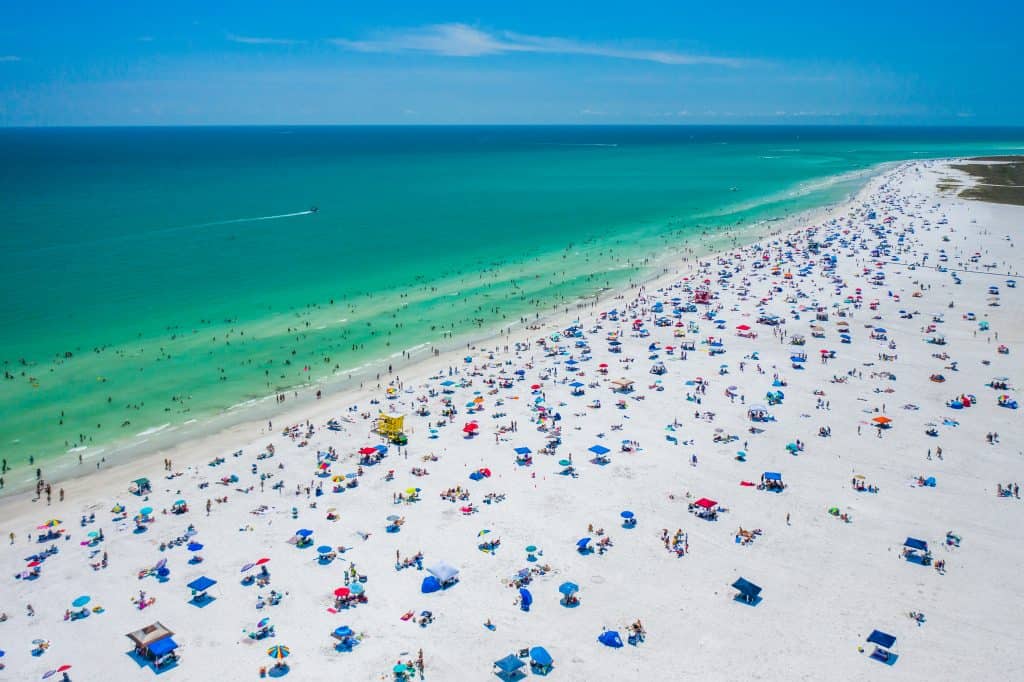 Point of Rocks
Tucked away beyond the shores of Crescent Beach lies Point of Rocks. A series of limestone rock formations, here you'll find the best snorkeling in Florida! Perfect for beginners, the waters are calm and only 20 feet at its deepest point.
Point of Rocks is so exciting because of the variety of wildlife you'll see. In addition to schools of small fish, you'll see crustaceans, crabs, snooks, red sponges, and algae.
When you go, plan on bringing your own mask, snorkel, fins, and a diver down flag. Especially if you plan on venturing out into further waters, this flag alerts other divers you're in the area.
We highly recommend arriving early in the day. Parking at Beach Access 12 only affords 20 parking spots. Otherwise, you'll have to par a lot further away and take the trolley.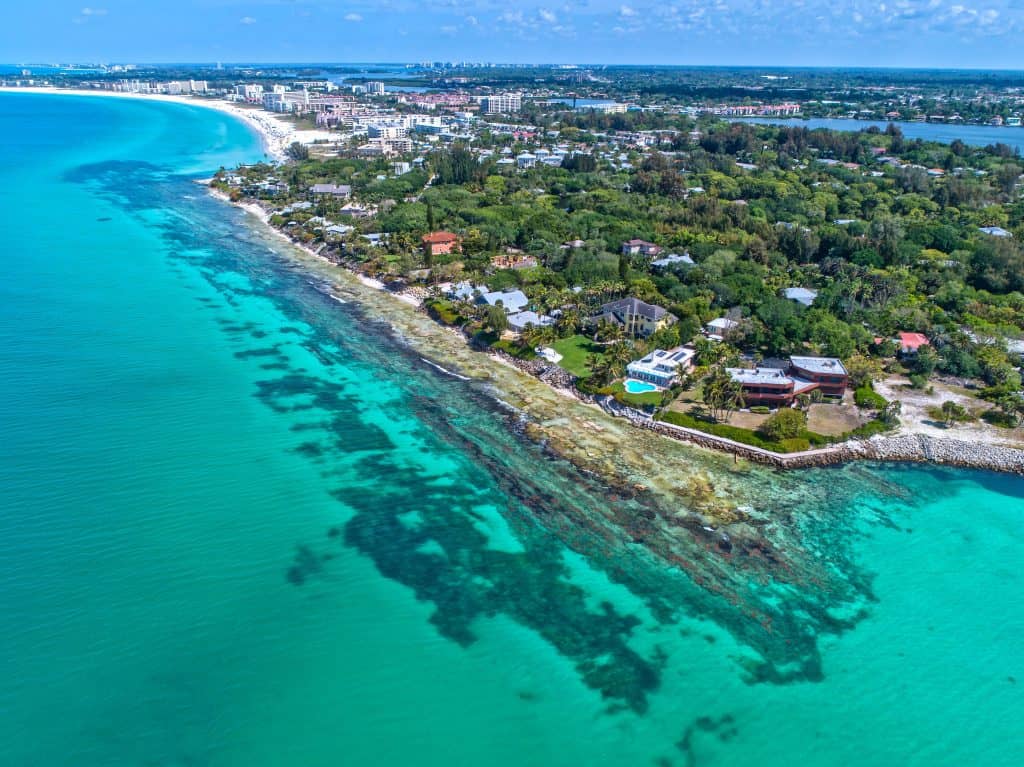 Siesta Key Drum Circle
One of the most beautiful things to do in Siesta Key is certainly to visit the Siesta Key Drum Circle. Completely free, all are welcome, but maybe don't bring the kids on this one.
Every Sunday evening, dozens and dozens congregate to form a drum circle. They vary in size, shape, and sound but the result is a magical plethora of sound!
Every Sunday evening, on Englewood and Siesta beaches, the festivities begin just an hour before sunset. You'll see fire-breathers, belly dancers, and more! It's an incredibly special experience you don't want to miss.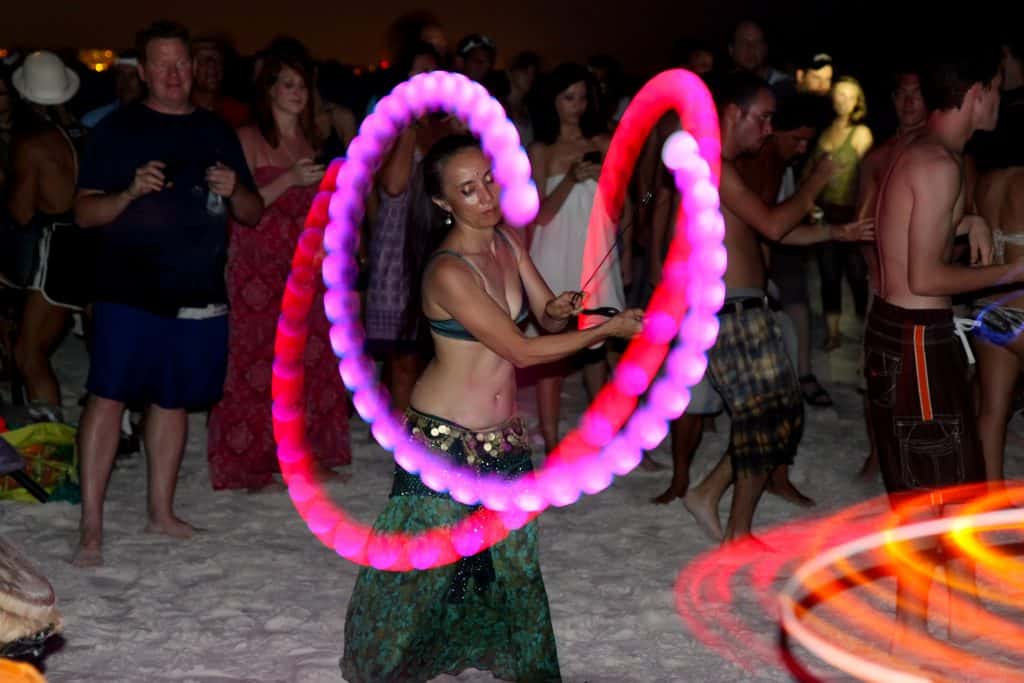 Siesta Key Village
Siesta Key Village, or just Siesta Village for short, will be your one-stop shopping destination when visiting. For the best shops, grab your wallets and head onto to Siesta Key Village, one of the best things to do in Siesta Key!
Here you'll find about 100 shops, cafes, restaurants, and attractions. Incredibly homey, you'll be surrounded by a sense of familiarity by the people and atmosphere.
Strap on some comfortable shoes take a stroll, and maybe stop in for a drink at one of the many local watering holes. Try Siesta Key Oyster Bar, Gilligan's, or the Daiquiri Dec!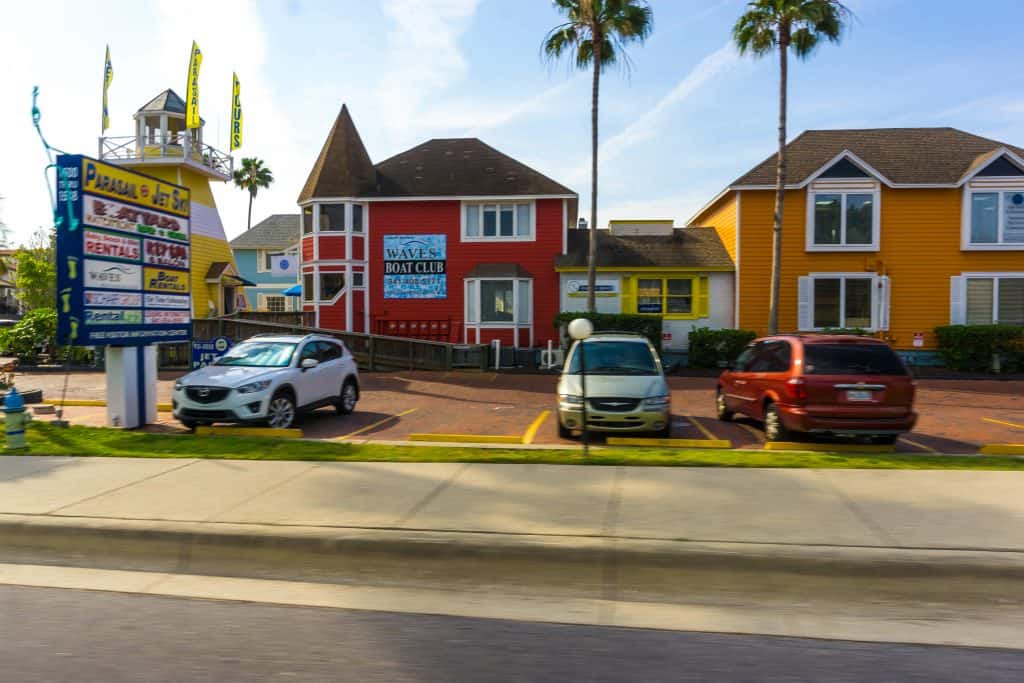 Sunset Point
Just outside of the Tropical Breeze Resort, you'll find a quiet and relaxing area to just get away from it all. On Siesta Key Beach, look for Sunset Point from Siesta Key Beach Access 2.
With many manmade rock formations providing a beautiful backdrop, come to Sunset Point to watch those unbeatable Florida sunsets. Although, you should come here if you want to beat the crowds on other sections of the beach.
Be advised that there are no lifeguards on duty at Sunset Point, so always take extra caution when swimming. While there are no public restrooms or food vendors, you can always just hop over to the Tropical Breeze Resort, or pack your own picnic lunch.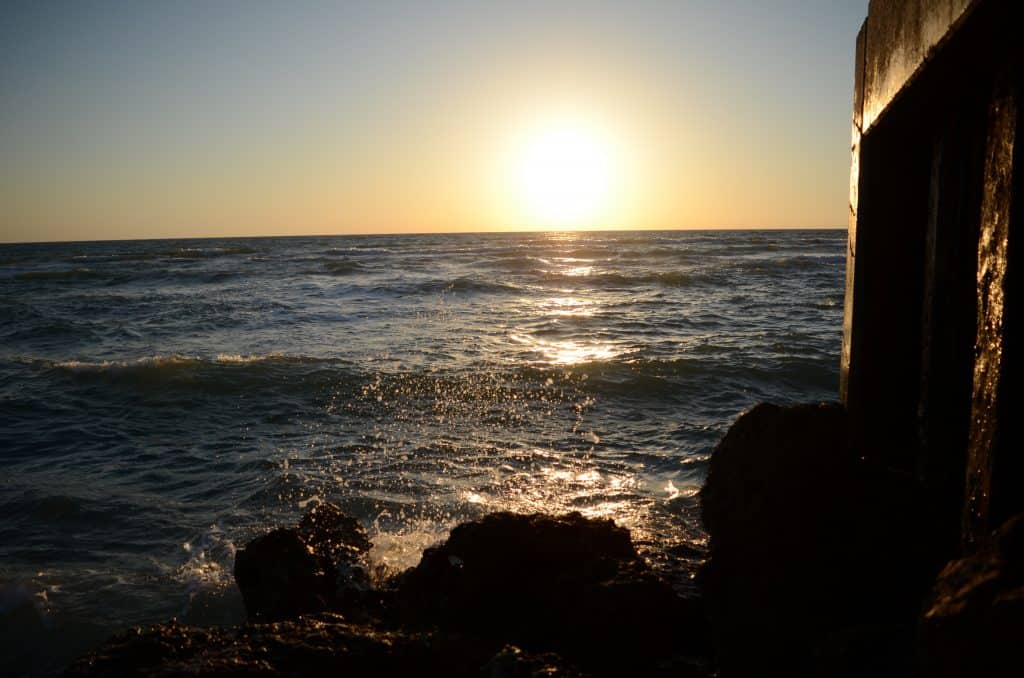 Turtle Beach
The beaches in Siesta Key can get crowded. So, if you want to beat the crowds, consider heading to the south of the island where its quieter and less packed during peak times.
Find Turtle Beach in the south of Siesta Key! While its sands are not as soft and the beach drops off more quickly here, Turtle Beach will still be a great option for vacationers looking for a great Florida beach.
Because there are fewer people, Turtle Beach is also perfect for snorkeling! You can also find great shelling here and you might catch sight of a dolphin breaching the waves! You'll have a better chance of a sighting if you hop in a kayak, too!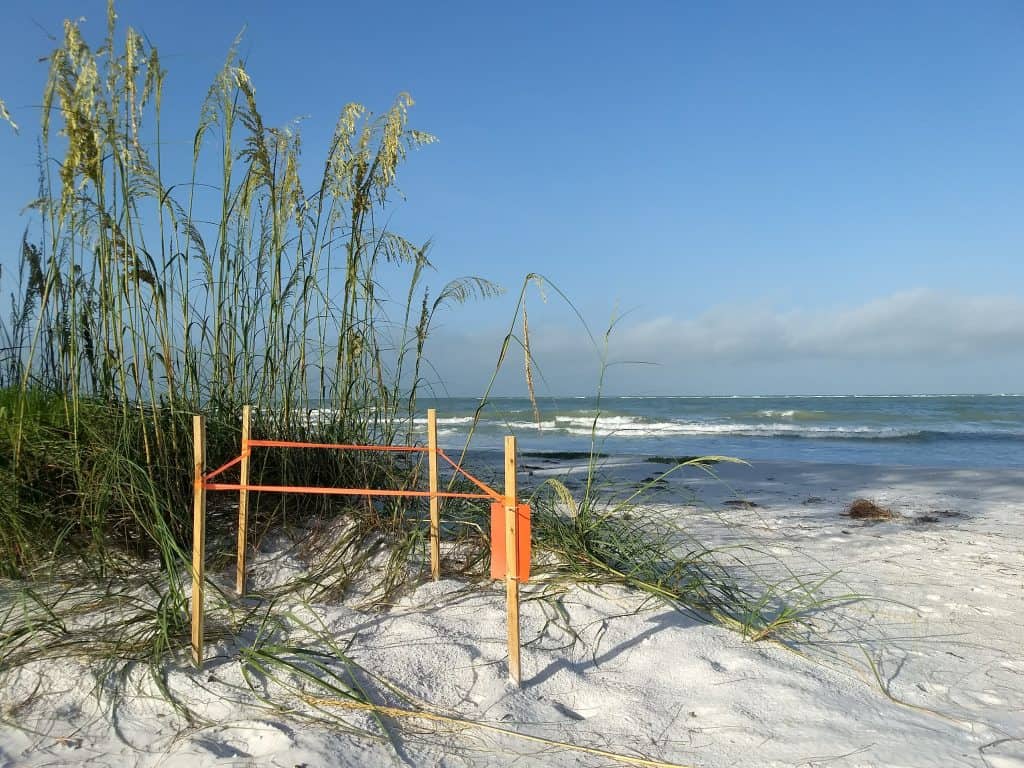 Siesta Key Watersports
Sometimes it's just easier to enjoy water sports with help of trained guides. If you're not the do-it-yourself, go-it-alone type, consider booking a visit to Siesta Key Watersports!
On Stickney Point Road, Siesta Key Watersports gives you many nautical activity options! Charter a boat and go fishing, look at the dolphins, or ride around on a luxury catamaran.
If you really want to indulge, fork over $45 and take the sunset sail! Wine, beer, soda, and water are all included, free of charge! The sunset sail will be your best way to experience the waters of Siesta Key and get the best bang for your buck!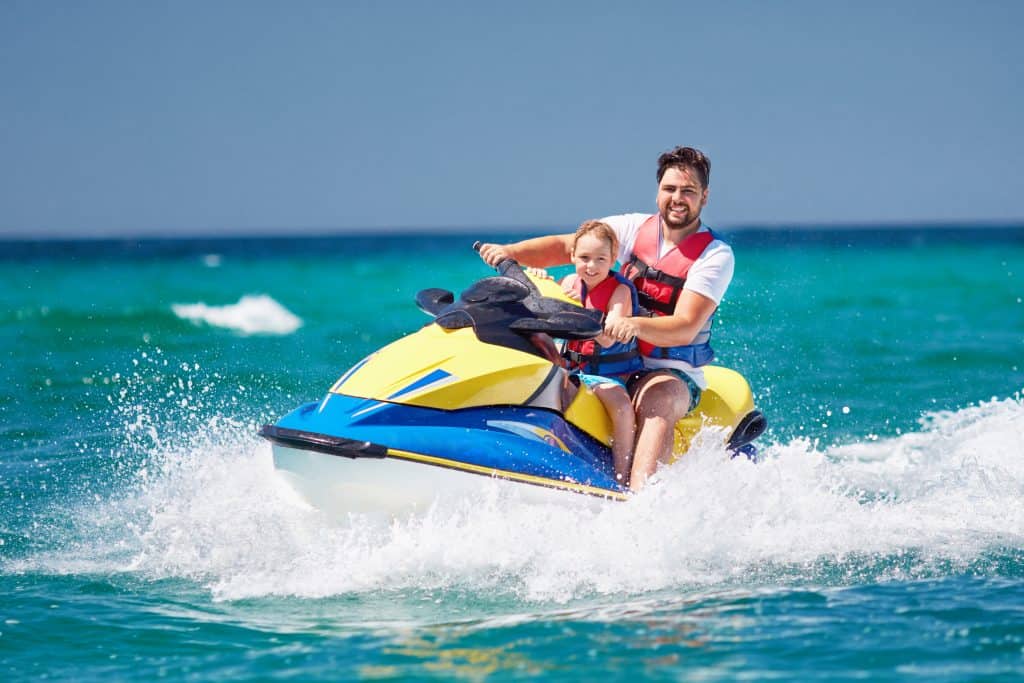 Siesta Key Breeze Trolley
If you don't want to rent a car or ride a rental bike on your Siesta Key vacation, you're in luck. The public transportation options here are wonderful!
Simply hop on the Siesta Key Breeze Trolley! It runs every 10 to 30 minutes, so you'll never have to wait long for your ride. And with the windows down, you'll love feeling the open breeze flowing through your hair.
The route spans from Siesta Key Village to Siesta Beach Park. From there, it travels south on Midnight Pass Road, where you can hop off anywhere you like until its last stop at Turtle Beach. The best part? It's completely free.
St. Armand's Circle
If Siesta Key Village and its shops are too drab for your sensibilities, then head to St. Armand's Circle. Here you'll find more than the traditional vacation souvenirs!
A chic and happening shopping destination, you'll find the shops at St. Armand's Circle have a charming, upmarket European vibe. Shop for high-end men's and women's fashion and accessories, home decor, and unique art.
After you're done, the Circle is perfect place to pamper yourself with a massage, manicure, or hair appointment. Then treat yourself to drinks and dinner at St. Armand's Circle's many restaurants and bars, like the Columbia!
Don't forget to check out the Circus Ring of Fame in the park which highlights the Sarasota area's circus roots. Check before you go for fun community events like "Fright Night" on Halloween or Holiday Night on St. Armand's!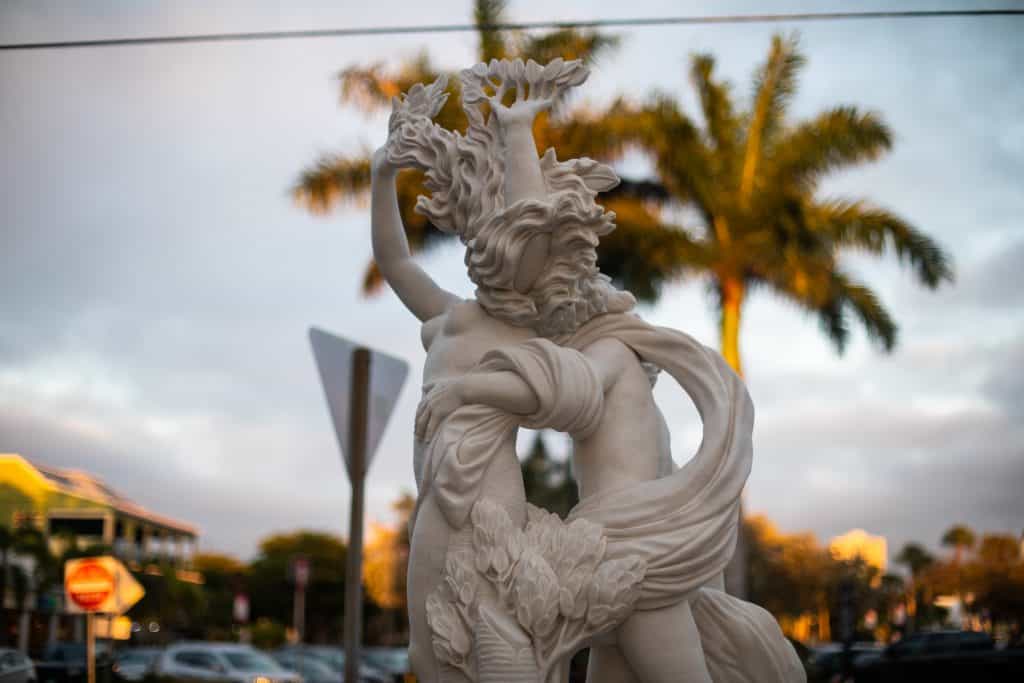 St. Bonifice Labyrinth
Even if you're not religious, St. Boniface Church is well worth your time. Whether you're looking for a meditative afternoon or just a way to wear out the kids, the Labyrinth in the church's courtyard will suit your needs.
The St. Bonifice Labyrinth was modeled after the same one at the Chartes Cathedral in France. Open to the public, visiting the church's courtyard is always free, and you can always visit the chapel which is always open if you need another quiet moment.
The idea of the Labyrinth is to walk the narrow paths set out on the stones. While there are no rules, the idea is to walk these paths one foot in front of the other. If you're looking for a fun distraction for the family while also taking in some great architecture, this is the place for you!
Siestas Farmers Market
One of the best things to do in Siesta Key is to check out the area's bustling Farmers Market. With so many fresh fruits and wares on display, you'll always find something to take home or to snack on!
Here you'll find the best organic, raw food in all of Sarasota. Held in the Siesta Key Village, you can find the festivities every Sunday from 8 AM – 12 PM!
In addition to providing healthy foods, many of the vendors can provide vital information regarding creating awareness about health and the natural environment.
You can also find fun beach jewelry and original artwork. Then grab some boiled peanuts as you browse the fun shops like the coffee truck, the honey bar, and the booth selling flavored salts!
Circus Sarasota
For one of the best things to do in Siesta Key for families, you must check out Circus Sarasota. Here you'll get the true taste of the area's circus roots, of course, made possible by the Ringlings.
With performances by the Circus Arts Conservatory, you'll be able to see circus performances throughout the year. See high-flying events in either the one-ring European-style Big Top, the unique and beautiful Sailor Circus arena, or the intimate historic theatre.
Grab some popcorn or cotton candy and let the acrobats and artists transport you to a magical world! The energy in the tent is infectious and will surely be loved by families and couples alike!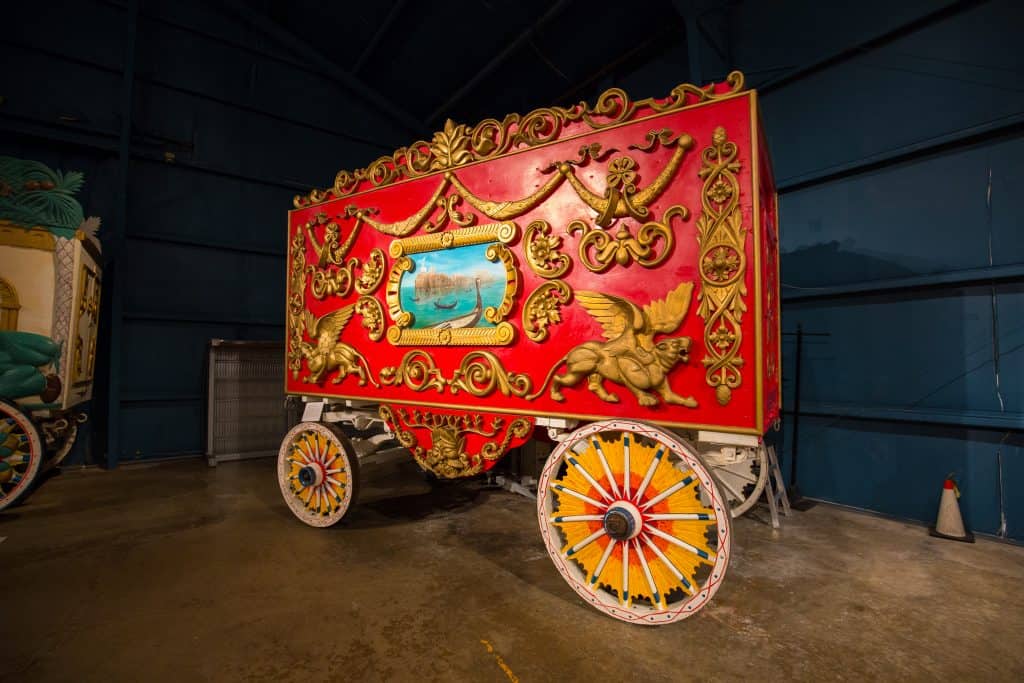 Siesta Healing Spa
A vacation is the best time to treat yourself, so why not head to the Siesta Healing Spa to pamper yourself? One of the best things to do in Siesta Key, you'll be spoiled at one of the best spas in Florida.
After a treatment at the Siesta Healing Spa, you'll feel refreshed, relax, and ready to face whatever you'll tackle when your vacation comes to an end. Whether you're receiving a therapeutic massage treatment or acupuncture therapy, it will be well worth it!
You can also receive facial treatments to pamper and hydrate your skin so you'll be glowing when you hit the beach. Not only will you be reviving your skin, you'll be establish anti-aging regimens with natural products!
Don't forget to check out the Salt Room, borrowed from a popular practice in Europe. Benefits include reduced stress and headaches, increased energy, and better sleep patterns. As salt ions purify the air, you may notice increased lung capacity!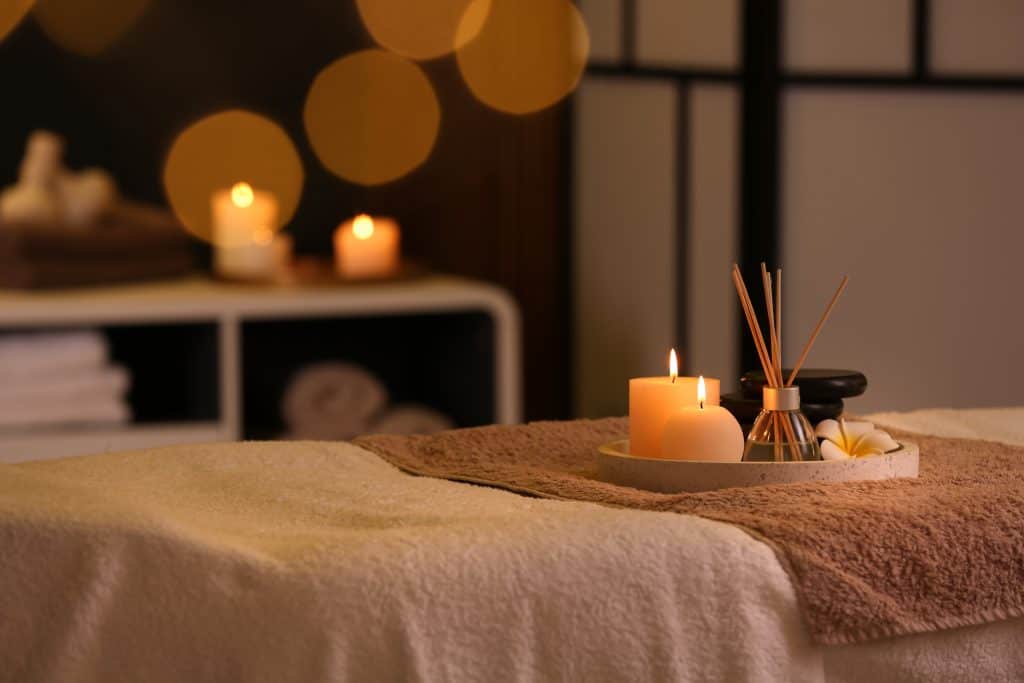 Did You Find This Post Helpful?
If so, we would love to keep in touch! We enjoy seeing photos and comments about your experiences in Florida! You can follow us on Instagram and we will repost your photos on our feed and comment too! Just tag us at @floridatrippers and hashtag #floridatrippers. We can't wait to see your travels!