So you're looking for some quotes about Florida? Look no further – we've got you covered!
Words are super powerful. They can influence you to do something and the same can definitely be said about quotes! Quotes about Florida can create a picture of the beauty of Florida and also inspire you to travel there.
Known as 'The Sunshine State', there are so many things to see and do in Florida. There really is something for everyone! Whether you are looking for some hidden gems, the best beaches, or some magical natural springs you will never run out of things to do.
But of course, don't just take our word for it! There's so many quotes about Florida that are bound to make you want to take a trip here right away.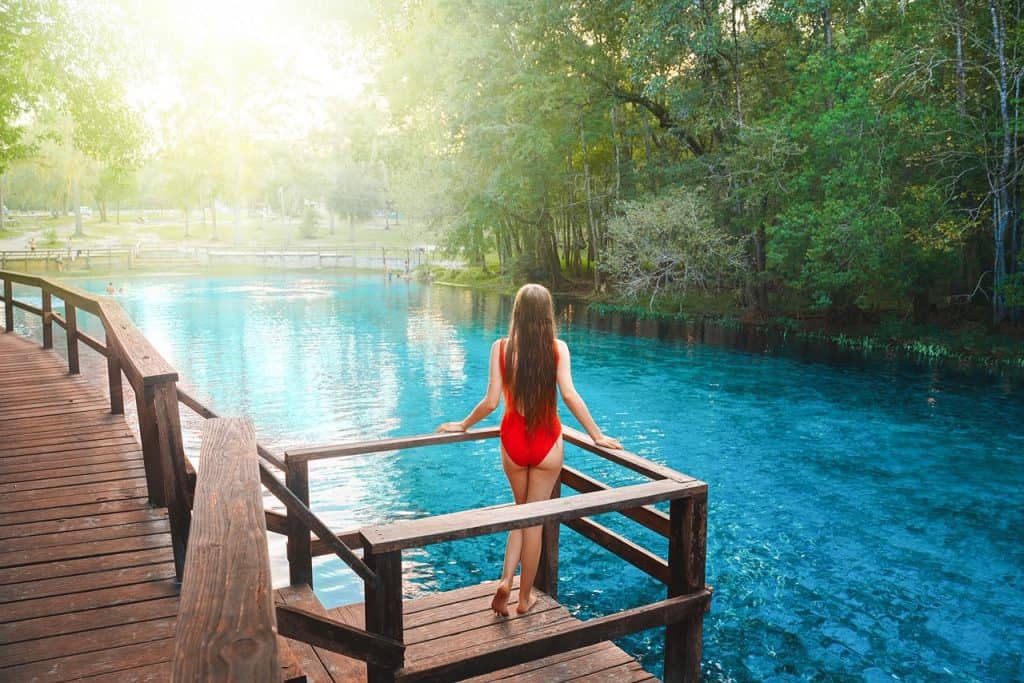 General Florida Quotes
If you're wanting some general quotes about Florida. You can find them here. Many people love Florida for many different reasons. For some people, there is like a magnetic pull to Florida.
There's so many different things to love about Florida. Whether it be the weather, the culture, or the feeling you get when you're here, we think these quotes about Florida capture Florida perfectly!
"Florida isn't so much a place where one goes to reinvent oneself, as it is a place where one goes if one no longer wished to be found." – Douglas Coupland
2. "I am absolutely convinced that Florida will become the most exciting place in the world to live and work." – Rick Scott
3. "Florida is a place of unparalleled diversity of backgrounds, experiences and vision. It makes our culture unique, but it can also make it difficult to define a common identity and create a sense of community that reaches beyond our neighborhoods to all corners of our state." – Jeb Bush
4. "Florida is a most unusual place. It can feel at once stifling and like anything is possible there." – Laura Van Den Berg
5. "Florida is a Very Healing Place." – Burt Reynolds
6. "Here in Florida, we have something special we never enjoyed at Disneyland… The blessing of Size. There's enough land here to hold all the ideas and Plans we can possibly imagine." – Walt Disney
7. "Florida has its own rhythm, too. People go to work, they watch their children learn and grow and start families of their own. They play in the sun and pass their lives enjoying the outsized blessings that make our state unique." Jeb Bush
8. "The state with the prettiest name, the state that floats in brackish water, held together by mangrove roots." – Elizabeth Bishop
9. Florida is a place for innovation, for prosperity, for pioneering. -Hendrith Vanlon Smith, Jr.
10. "Florida is a golden word…The very name Florida carried the message of warmth and ease and comfort. It was irresistible." – John Steinbeck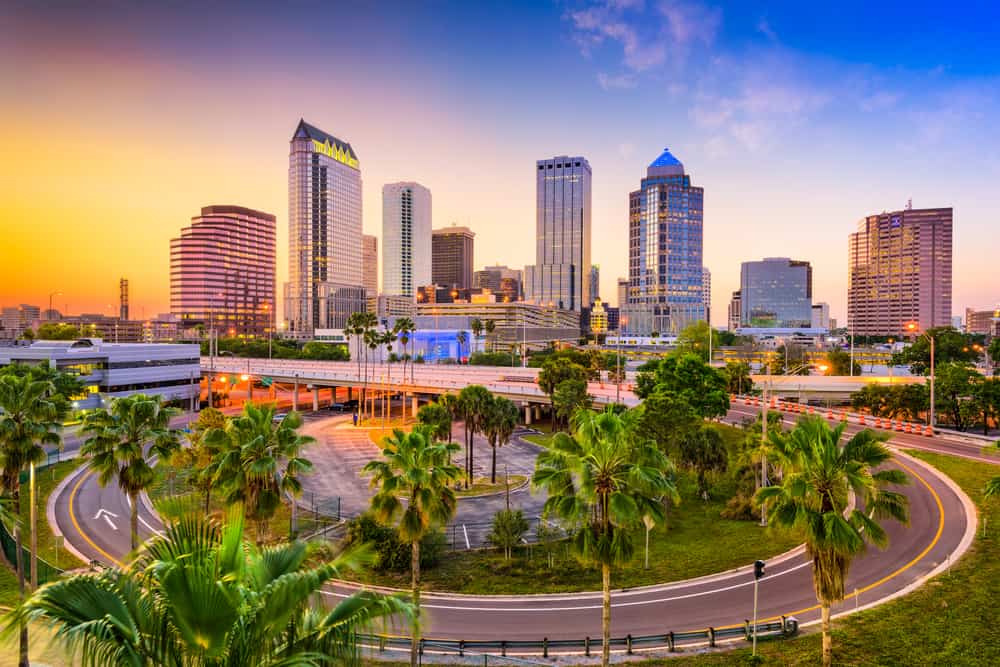 Florida Instagram Captions
Pics or it didn't happen. Florida is such a beautiful place why would you not want to post about it on the gram? These Florida Instagram captions are sure to make your follows insanely jealous of your trip and encourage those likes to pour in!
"August in Florida is God's way of reminding us who's in charge." -Blaize Clement
2. "Florida is the world's greatest amusement park." – Budd Schulberg
3. "Florida, bro. It's different." – Dominic Fike
4. "I am a Florida guy. I don't do cold." – J. R. Ramirez
5. "In Florida, we salt margaritas, not sidewalks." – Unknown
6. "My love for you is like a Florida Sunset. Orange, Coral, Pink, and Lavender, it exists to warm your heart through the inevitable darkness." – Jarod Kintz
7. "To Florida – it's dreamers, it's builders, it's mavericks, and it's scoundrels. (Sometimes all four at once.)" – Beatrix Williams
8. "Of all the places in the world, she belongs in Florida. How dispiriting to learn this of herself." – Lauren Groff
9. "I hear it's hot in Florida. And it's raining here tonight. But the sun's gonna shine tomorrow. And I'm gonna do alright." – Elton John
10. "Florida means land of flowers, not land of ugly." – Bill Jonson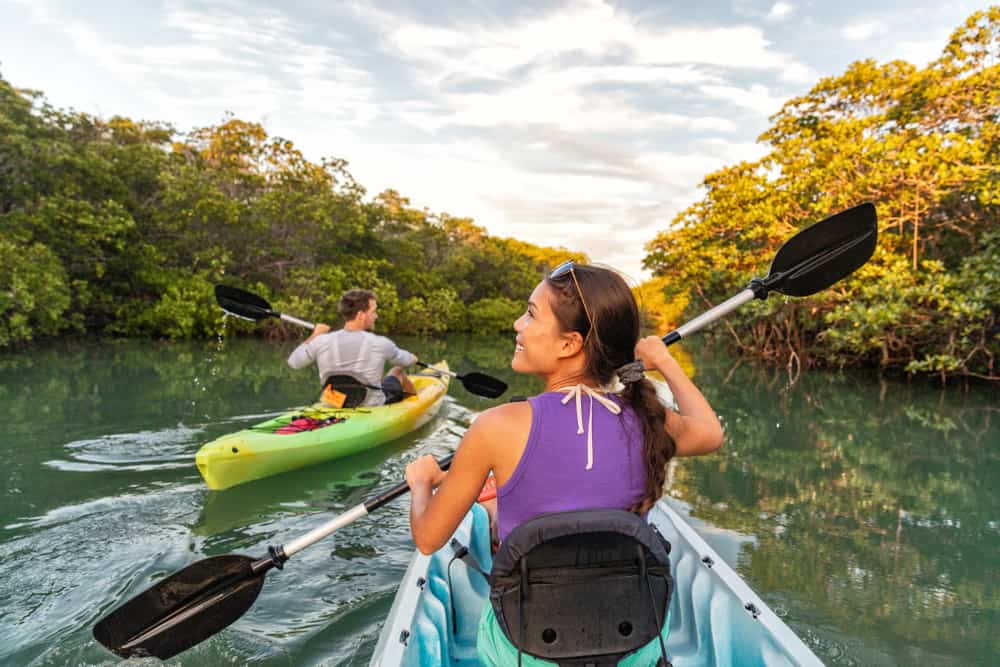 Funny Florida Quotes
We have to admit that Florida has become a bit of a meme on the internet. All you have to do is search 'Florida Man' on the internet for news articles to see that there are definitely some… characters in Florida.
These funny quotes about Florida are sure to put a smile on your face!
"My parents didn't want to move to Florida, but they turned sixty and that's the law." – Jerry Seinfeld
2. "I happen to know that Florida is now working on something that could revolutionize its real estate market. It's an alligator that eats crabgrass." – Robert Orben
3. "It's Florida. Hair is just an extra sweater I'm forced to wear." – Emma Gonzalez
4. "It;s aalways sunny in the sunshine state. Except for at night." – Jarod Kintz
5. "There is only one problem in taking a winter vacation in Florida. You spend two weeks getting a deep, rich, golden tan— then they hand you the bill and you're pale again." – Robert Orben
6. "I like Florida. Everything is in the 90s. The temperatures, the ages, and the IQs." – George Carlin
7. "Sometimes I think I've figured out some order in the universe, but then I find myself in Florida." – Susan Orlean
8. "They call Florida the "Sunshine State", which is funny because in the twelve years I lived here, it was only sunny for like twenty minutes – when the eye of the hurricane passed over my house." – Seth Lyon "
9. "Florida is the only state in the union where zombie-like face eating is a legitimate concern, and where a category-four hurricane is considered a mild weather condition." – Unknown
10. "I live in Florida and people are crazy here. And I say that lovingly." – Amy Simetz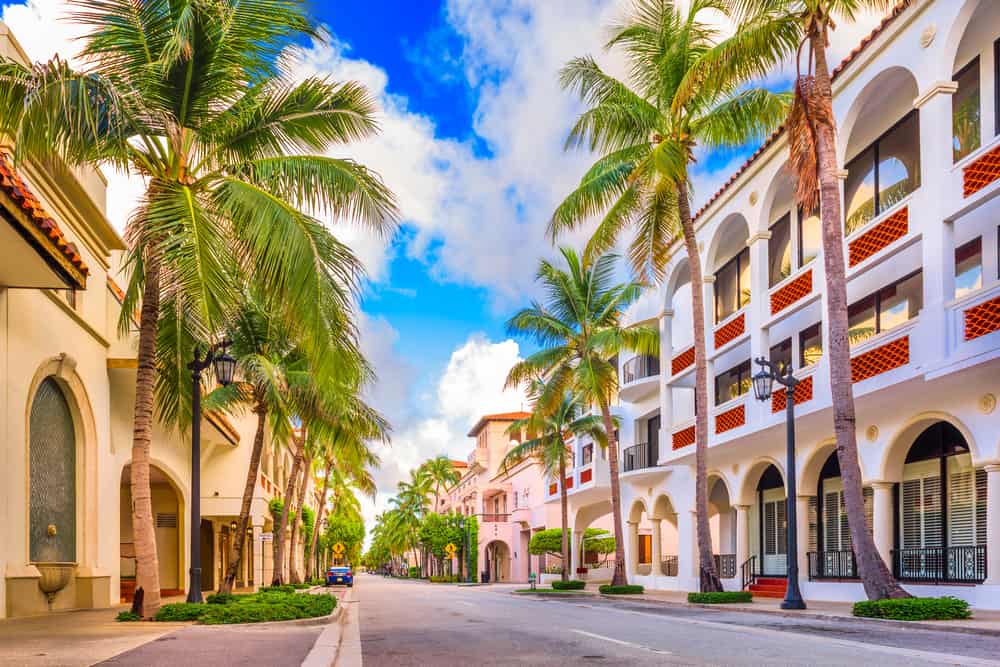 Florida Vacation Quotes
Florida is super popular vacation spot for everyone as Florida really has everything you could ever want. You want to spend some time on some gorgeous sandy beaches? Florida has the best ones. Are you an adventure lover? There's some amazing Hikes and Diving opportunities in Florida. Are you more of a city dweller? Florida has Orlando and Miami, need I say more!
Here's some vacation quotes about Florida that are sure to make you want to book your flight right away.
"Florida has tons of entertainment opportunities because Walt Disney World and Universal Studios are there." – Kevin Richardson
2. "I go to Florida sometimes for vacation. I actually really like Florida. It's a weird place, it's surreal. It's so close, but you feel like you're in another world or on an island." – Jemima Kirke
3. "The Florida Peninsula is, in fact, and emerging plateau, honeycombed with voids, and vents, caves and underground waterways. Travelers on interstate highway I-75 have no idea that, beneath them, are cave labyrinths still being mapped by speleologists – 'cavers', they prefer to be called." – Randy Wayne White
4. "I represent Orlando, Florida, the world's number one vacation destination." – Ric Keller
5. "The miracle of the light pours over the green and brown expanse of saw grass and of water, shining and slow-moving below, the grass and water that is the meaning and the central fact of the everglades of Florida. It is a river of grass." – Marjorie Stoneman Douglas
6. "The beach communities along Scenic Hwy 30A somehow manage to drip Southern family charm, pioneer cutting-edge design, and stay out of the limelight. They also share what may be the best beach in the continental US." – The NY Times
7. "Florida tends to be one of those places that people like to play in the winter." – Gary Bongiovanni
8. "When I go to Florida for Christmas I always take my nieces and nephews out on excursions…I become like a big kid again. We go on all the big rides at the theme parks or I stick them in go-karts where their feet can't quite reach the pedals. I think that if you can continue to have the child at heart you may grow old physically but you will stay young mentally." – John Barrowman
9. "There are characteristics of central Florida you don't see anywhere else. It's quite beautiful." – Sean Baker
10. "I live in Florida, and I live on a small lagoon. I sit and look out at the water all day – That's what my desk is." – Ted Bell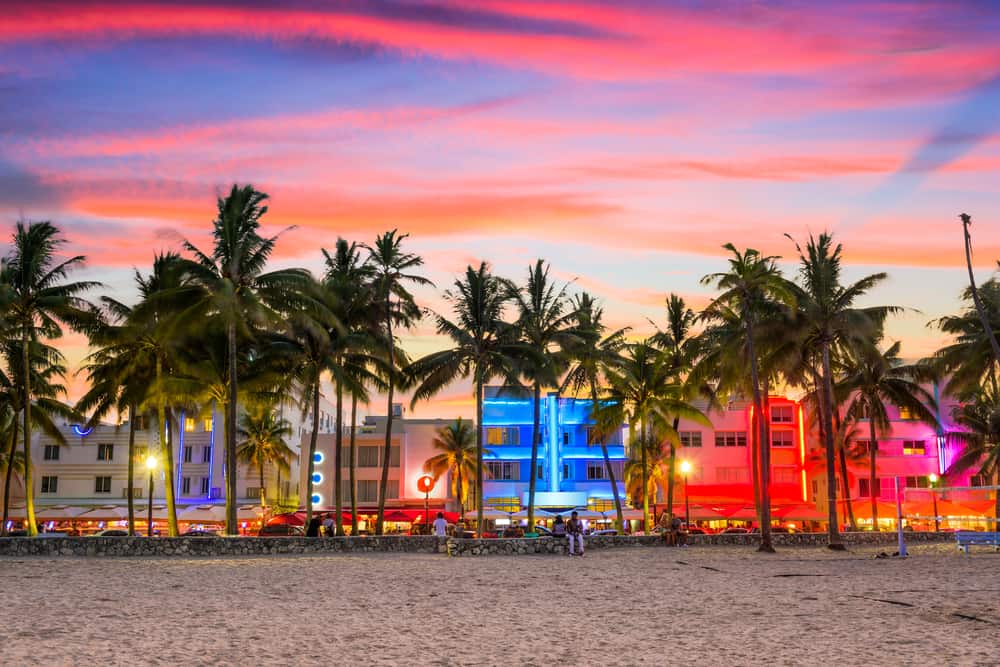 Quotes About Miami And The Keys
Miami is a very popular tourist destination as it is such an unusual and diverse city. There's so many fun things to do in Miami. You really are spoilt for choice.
These quotes about Miami and bound to peak your interest in visiting this city.
"What's special about Miami is the collision of cultures. And the white sand beaches and fantastic restaurants." – Jeffrey Dean Morgan
2. "The Florida sound would probably be best defined as heavy bass with high energy dance records. There's a strong Caribbean heritage in Florida which features a lot of uptempo music." – Flo Rida
3. "Miami Beach is a completely interesting hybrid because it is, on the one hand, a resort and, on the other hand, a real city. This condition of city and water on two sides I think is really amazing. And in the heart of that city, it has put an enormous convention center, an enormous physical presence." – Rem Koolhaas
4. "If Miami hasn't got it, they haven't invented it yet." – Miami Vice
5. "Key West called, and they have a beach waiting for you." – Unknown
6. "One of my favorite vacation places is Miami, because of the people, the water and the beach – of course – and the architecture on Miami Beach is so wonderful." – Oksana Baiul
7. "Miami is one of the great cultural melting pots in the world. I love working and living here." – David Caruso
8. "I absolutely love the balance between New York and Miami because I go to New York and I get so inspired and it's really busy and it's like the real city and then I come to Miami and I'm just in a happy place." – Nina Agdal
9. "Anytime I get down to Miami, it's a wonderful thing." – Bill Goldberg
10. "I suspect that most people in the world will travel through or at least wish to travel through Miami in their lifetimes. I think it is on the same level as seeing the pyramids in Giza for many people. But, Miami is slippery: It is a place that is always that distant orgiastic green light while also being a hot, tropical, and very real place." – Jim Drain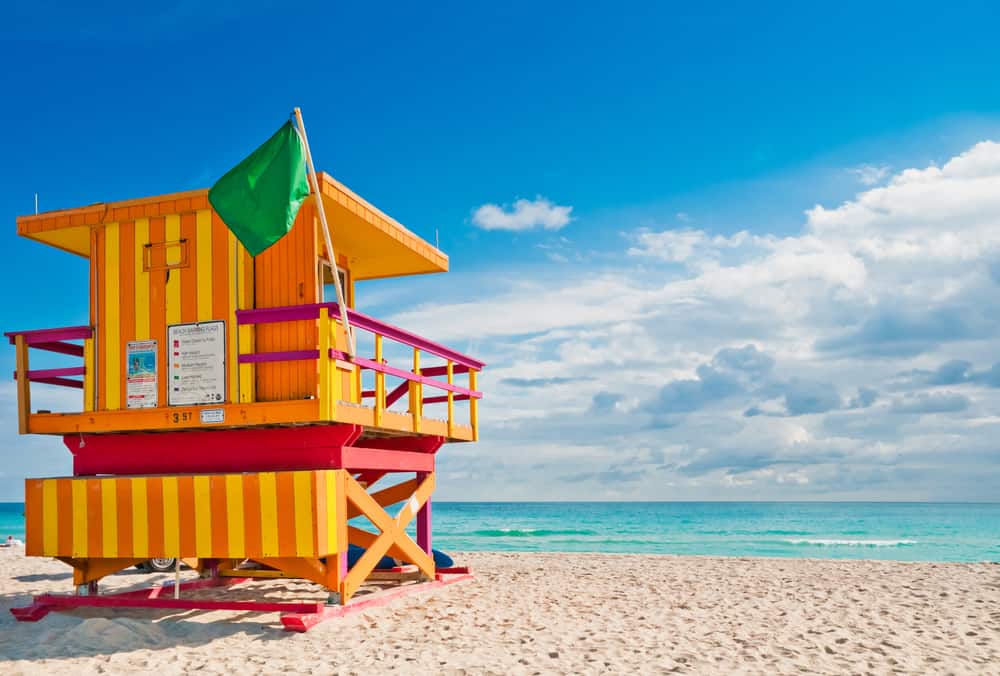 And that's our list of some of our favourite quotes about Florida! We hope you feel inspired to visit Florida and we hope you enjoyed them!