If you are looking for the best brunch in Orlando you are in luck! We have put together all the best places for brunch that you must try!
There are so many things to do in Orlando that you will love. Before exploring outdoor hikes, shopping , and other fun activities you are sure to work up an appetite. Don't forget to check out some of the Best Places To Stay In Orlando when planning your visit!
Brunch is one of the best ways to start the weekend! From upscale special occasion brunch buffets, to brunch in Disney, too casual outdoor spots the list is endless. Try a bottomless mimosa or bloody mary brunch, or head to a Spanish style tapas buffet, or why not try a vegan take on all the brunch classics. No matter which of these brunch places in Orlando you visit you are in for a treat!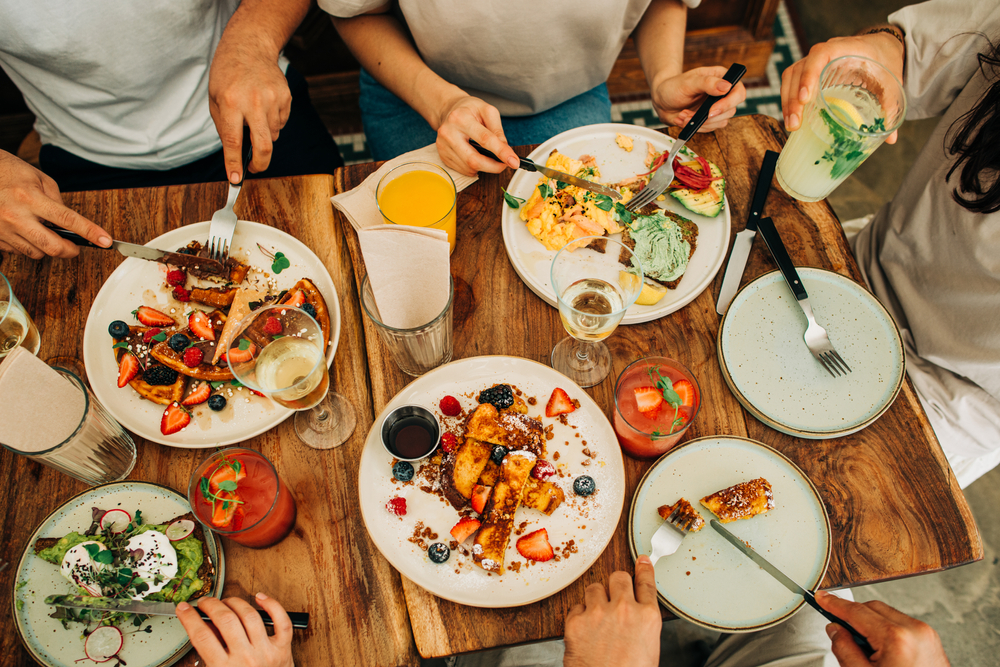 15 Best Places For Brunch In Orlando Fl You Must Try
The H
Are you looking for a Doctor Philips brunch spot? Look no further than The H. This new hotspot offers guests an international menu featuring more than 70 different cuisines, in an upscale setting. But, we have to say the atmosphere here is what makes it special with an open-air kitchen.
This is not a casual brunch spot, the brunch menu is $70 making it perfect for a special occasion. If you are looking for an unlimited brunch in Orlando featuring upscale cuisine this is the place.
Starters include marinated octopus, salmon tartare, and a Spanish potato tortilla. From Jospher's Grill, you can choose between Wagyu Short rib hash and grilled shishito peppers and meatballs in a spicy yogurt sauce.
For main dishes, you can make your choice between shrimp and grits with crispy corned beef, a 34oz tomahawk, a WHOLE grilled lobster, filet mignon with truffle mash, and Shaksuska! And desserts based on the chef's daily selection.
Now for the drinks! Choose between a hibiscus paloma, an I Dream of Ginger with bourbon, and the H's signature Bloody Mary. Or go for a Grey Goose cocktail like a watermelon and basil or strawberry lemongrass. And for those in the mood for a champagne mimosa, a lavender french, or a white peach bellini.
One of our favorite places in Orlando for adults!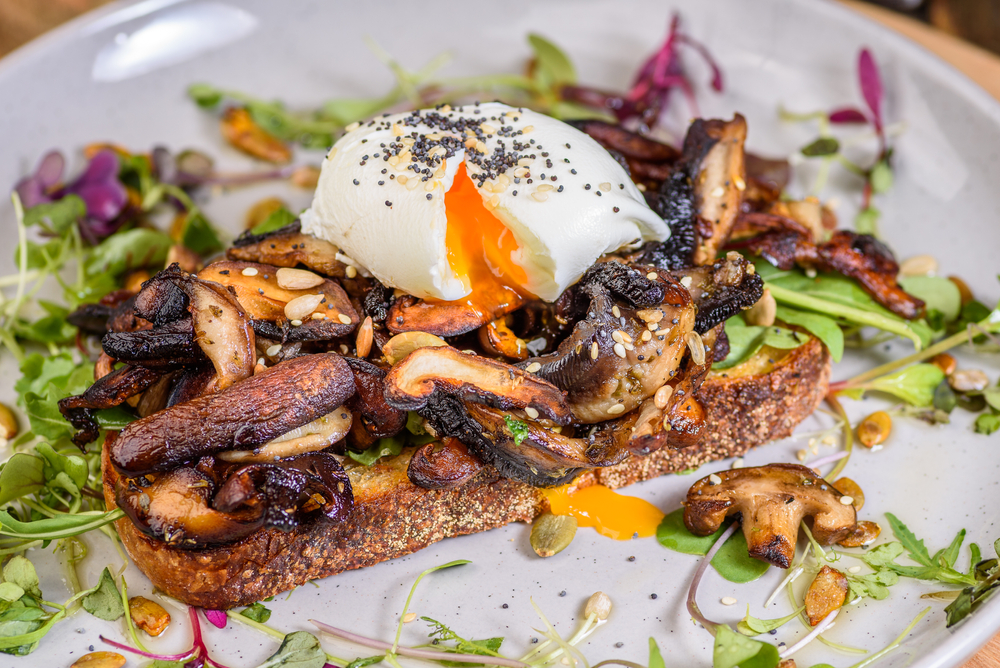 Maxine's on Shine
Maxines on Shines is a great option for brunch in downtown Orlando. The rejuvenation brunch here is served Friday to Sunday from 10 am to 3 pm! Voted the best brunch in Orlando with a large outdoor patio. Please know that table times are limited to 90 minutes!
The menu at Maxine's starts with an appetizer for the table like the Key West crab cakes and Fried Green Tomatoes. The mains here feature all elevated brunch dishes. Try the chicken and waffles, the NY strip steak Chez Nous with scrambled eggs, a stout braised brisket, a seafood creole, and a special chef's meal of the day.
Or order brunch favorite omelets, benedicts, and even quiches. Pair with your favorite craft cocktail, bloody mary, and mimosas. The owners of Maxines offer a fun atmosphere with live music, sports games, and art. Make sure to make reservations! It is one of the few spots for a Friday brunch in Orlando!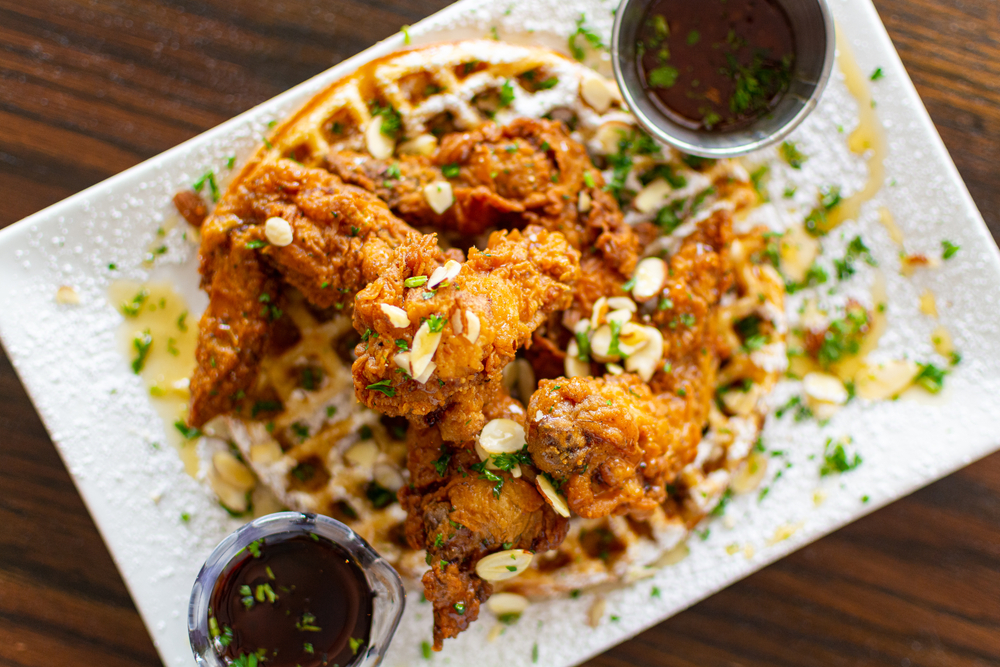 The Hampton Social
The Hamptons Social is one of the cute brunch places in Orlando with a coastal vibe. We think this is the perfect spot for a summer day as it offers both indoor and outdoor dining areas. Located on International Drive it is conveniently located regardless of the area of town you live in. But, we highly recommend making reservations on their website.
This is the perfect place to share small plates, as the menu has something for every tastebud. On the savory side try the spinach dip with veggies and chips, crab and shrimp bruschetta, a sparkling seafood tower, scallop ceviche, breakfast burrito, crab cake benedict, Baja fish tacos, and a shelter island chicken sandwich.
On the sweeter side try the monkey bread, bananas foster french toast with crispy plantains and fried chicken with french toast.
The specialty cocktails here range from an espresso martini, oyster shoots, a bloody mary, and a Hampton's Froze. Plus, zero-proof cocktails like a Sicilian lemonade with rosemary, spiced strawberry and pink grapefruit, or a savory yuzu lime and cayenne.
White Wolf Cafe and Bar (Ivanhoe Village)
Since 1991, White Wolf Cafe and Bar has been a staple in the area for both breakfast and brunch in Orlando. White Wolf is found in Ivanhoe Village just minutes from Downtown. In a quaint antique area with unique shops. For those looking for a fun weekend of shopping or art hit up this spot for brunch on Saturday and Sunday from 8:00 AM – 3:00 PM.
For brunch, you can order off the breakfast menu with favorites such as the jumbo cinnamon buns with warm vanilla icing for the table. Or Customize a breakfast sandwich or build your own omelet. Try the biscuits and gravy, french toast, or a yogurt parfait.
On the brunch menu, you can build your own burger, a BLT, or a chicken sandwich. For a healthier option choose from one of the salads: roasted beet salad, a steak salad, or the Galileo with dried cranberries and crumbled goat cheese.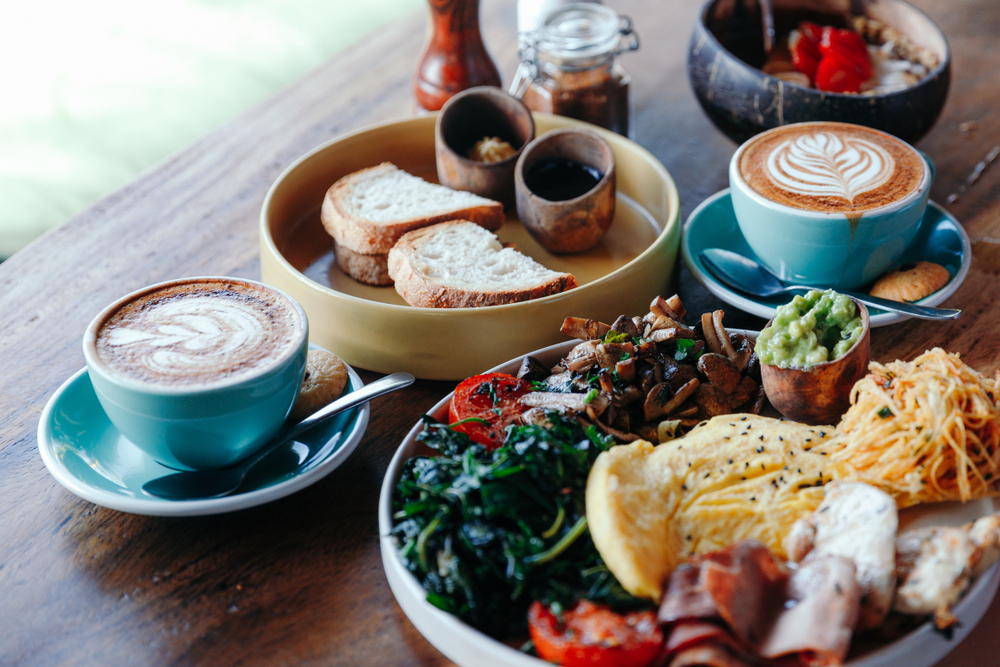 Bulla Gastrobar
If you are looking for Spanish style tapas brunch food in Orlando, head to Bulla Gastrobar. There is also a location located in Tampa. The Orlando location is located in nearby Winter Park. One of the best brunch places in Orlando offers a price-fix with your option for a 3-course menu for $30!
The tapas style menu first course is your choice between avocado toast, watermelon salad, grilled flatbread with poached eggs and bacon, or smokeed salmon montadiots.
On the second couse Bulla favorites include a burger, huevos bulla, chicken and waffles with a rosemary syrup, braised pork hash, or steak and eggs. The final third course, is dessert like a hazelnut waffles and churros.
Pair with a boozy cocktail. From a spiced old fashion, lavender margarita, lemongrass collins and Spanish classics like a redwine and coke refresher, or a sangrina.
The Hammered Lamb
The Hammered Lamb offers up one of the only bloody mary bars in Orlando! Another of the best Orlando brunch places located in the Ivanhoe Village . The Brunch & Bloody Mary Bar is served on Saturday and Sundays from 10am-4pm.
The brunch menu features spicy chicken and waffles, a lamb burrito with scrambeled eggs and potato wedges, a breakfast club, a southwest chicken omeltte. Handhlds here include a lamb gyro, baked wings, and mediterrean nachos.
The Bloody Mary bar has been voted the best in Orlando for 6 years. Choose between Stoli vodka flavors, as well as bacon, pickles and a variety of other toppings like meats, cheese, and pickled veggies.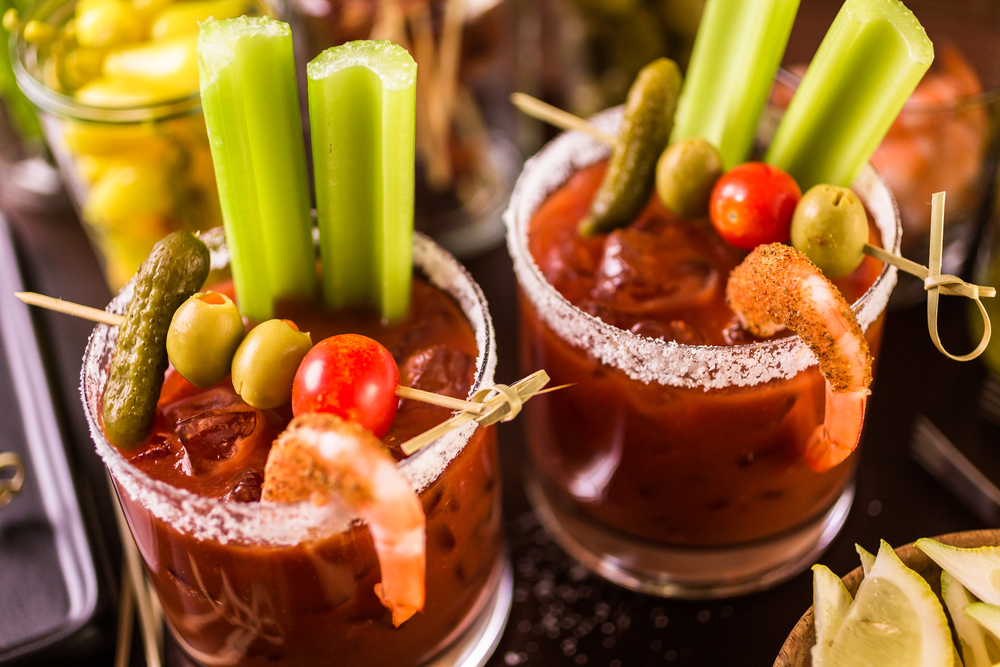 Cafe Tu Tu Tango
For over 30 years, Cafe Tu Tu Tango has been and Orlando staple located on International drive. They are a great option for one of the the best sunday brunch in Orlando. Serving brunch on Saturday and Sundays from 10 am to 3 pm.
Serving up bottomless mimosas in Orlando, for just $21 extra, you can enjoy bottomless bloody marys and mimosas created just the way you like them. Choose between flavors like grapefruit basil, passion fruit, cranberry sangria, floral pear, sparkling passsion, jalapeno pinapple, peach cobble and the OG orange juice!
Tango menu favorites include a chilled mditerranean spinich dip, butter chickn tikka masala, cuban sliders, breakfast papas bravas with chorizo, cuban pork benedict, guava and sweet plantain bread puddings, churro waffles, and brick oven pizzas.
Or for under $20 all of the following : avocado hummus, street corn, cajun chicken egg rolls, cuban sliders, jerk chicken skewers, grilled fish and cauliflower tacos along with chocolate cheesecake pops!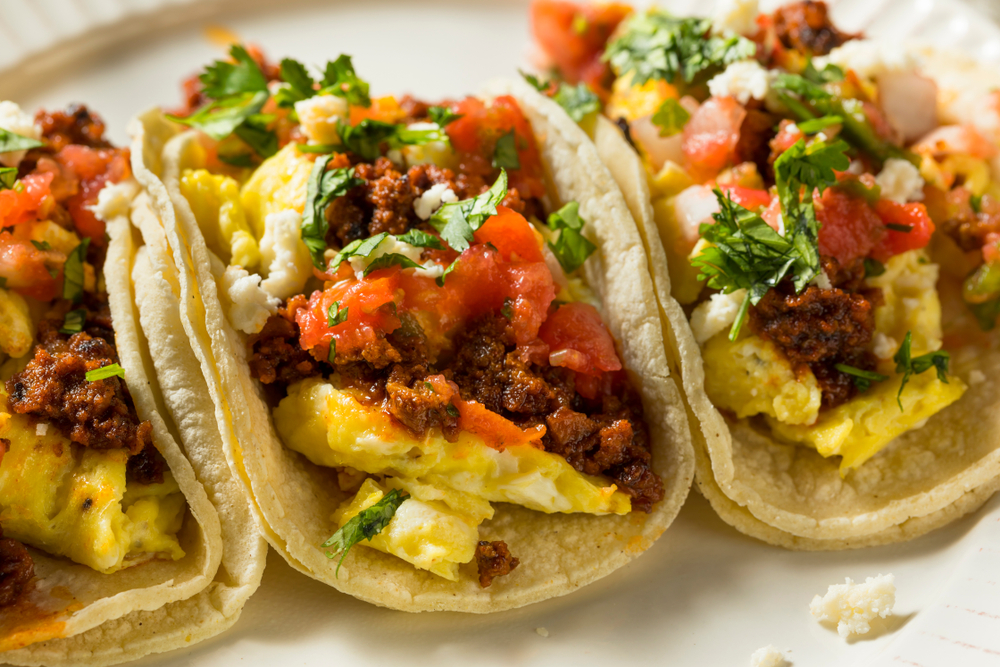 Rocco's Tacos
Rocco's Tacos is one of the best Mexician restaurants in Orlando for brunch! Best of all they offer an bottomless brunch in Orlando with the purchase of an entree. The options include a rose, bloody mary and mimosas.
At one of the best Orlando brunch spots, try the table side made guacamole with chips or vegetables to start. For entrees choose between Roccos Fuego chickena nd churros, huevos ranchros served sunnyside up with tostadas. Or order chicken, pork or vegetarian enchilads, burrito bowls, nachos, or lava rock stak molecajete.
And for those looking for a Mexican vegan brunch item here, try the vegan al pastor. Served with PAOW plant based protein, pineapple salsa, onion, cilantro, lime!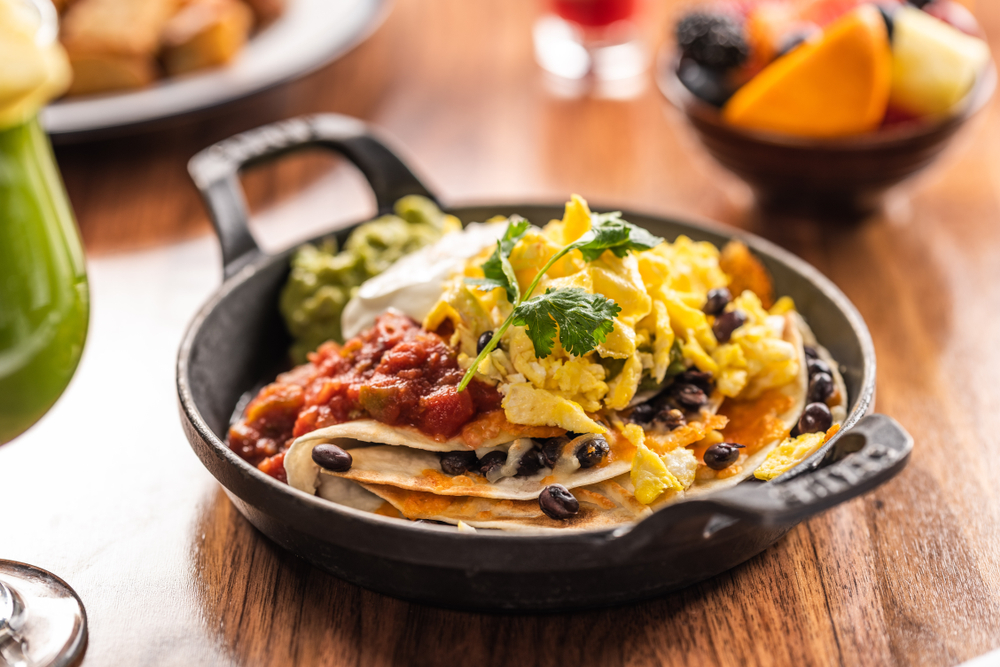 Chef Art Smith's Homecomin – Disney Springs
If you are looking at where to brunch in Orlando, and are located near Disney, we suggest Chef Art Smith's Homecomin'. This southern style "farm to fork" restaurant serves brunch every Saturday and Sunday from 9:30 AM to 1:00 PM. Right on the water this is a great option for those looking for ambience and atmosphere.
The mouther-watering southern dishes include a grits and greens bowl with honey griddled ham, a hush puppy benedict, key lime berry parfait, PB&J french toast, short rib hash, fried egg and avocado toast. And for those over 21 cocktails are served.
For those with children this is one of the best brunch spots in Orlando. They have a kiddos menu with french toast and fresh fruit, as well as junior farmers plate!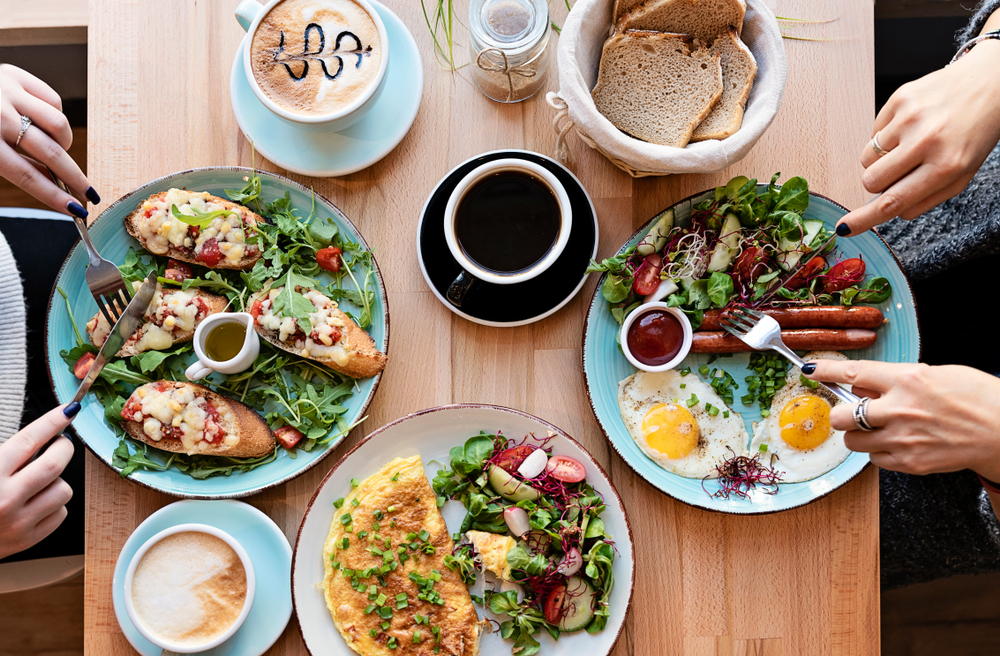 STK
STK is another great option for a Disney brunch in Orlando! For those who are looking for a rooftop brunch in Orlando, this has to be on your list. Brunch is served here on Saturday & Sunday from 9:30am to 3pm.
This upscale brunch is served both in the main dining room or on the gorgeous rooftop. Brunch starters include wagyu beef salad, and jalapeno pickled shrimp cocktail. Entrees range from a truffle steak and eggs to cinnamon french toast. Or a pork belly benedicit, and lobster avocado toast. If you want a heartier meal, order on the famous STK steaks!
You can pair your meal with unlimited mimosas or bloody marys for 90 minutes, or choose from one the cocktails on the menu. In addition a full wine and beer menu is offered.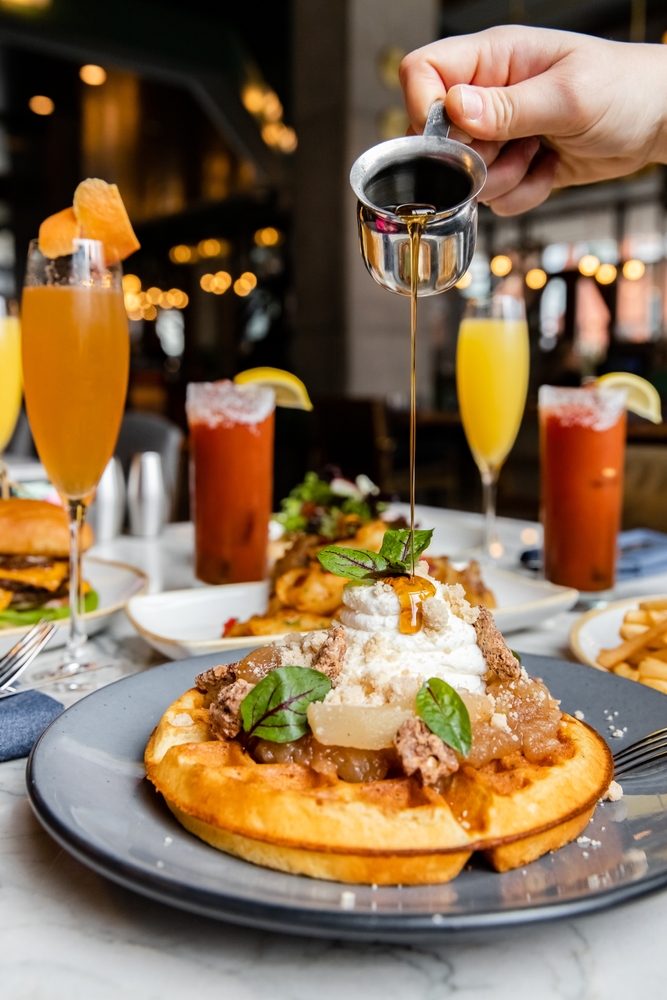 Island Grove Wine Company
Are you lookin at where to brunch in Orlando, and are in the Kissimmee area? Head to Island Grove Wine Company in Formosa Gardens. What could be a better way to spend a weekend than trying Island Grove's wines and pairing with a delicious brunch menu? Served on weekends from 10 am to 5 pm.
On this gourmet brunch menu choose from eggs florentine, to a filet and eggs, Belgian waffles, gourmet french toast to a bacon egg and cheese grits bowl and southern chicken and waffles.
Pair this with a bottle of one of the 16 fruit wine made right here, or a glass of sangria! You can also buy a reloadable card to try and taste all the different fruit wines in small pour.
The best part is you can dine on the outdoor patio, and this is one of the few dog friendly brunch restaurants in Orlando!
Ethos Vegan Kitchen
For those looking for a vegan brunch in Orlando, Ethos Vegan Kitchen is the place! This is one of the restaurants in Winter Park the menu is 100% vegan! The weekend brunch menu is served from 9 am to 3 pm on Saturdays and Sundays. And for those arriving after noon you can order from the regular menu.
The menu here looks like your typical brunch menu with vegan alternatives. try the biscuits and gravy, a breakfast skillet with tofu scramble, french toast, pancakes that can be topped with your choice of fresh fruit and whipped cream!
Pair with a carafe of mimosa with apple, cranberry, grapefruit or orange juice. Along with bottomless coffee, or speciality coffee.
The Ravenous Pig
This gastropub, brewery, beer garden gets our vote as one of the best Saturday brunch in Orlando options. The Ravenous Pig serves brunch from 11 am to 3 pm. Try one of the small batch craft brews while you relax in the beer garden or dine in the indoor restaurant!
On the brunch menu choose from snacks like raw oysters, pimento cheese fries, french toast, and rock shrimp tacos. Or pair with a charcuterie and cheese platter. Or for more traditional brunch dishes try the crab or ham frittata, shrimp and grits, prime rib hash, and chicken and waffles.
For those wanting something more savory to pair with a beer try the ravenous pub burger, a pork dip, or the buffalo fried chicken sandwich. For those not in the mood for beer you can also order mimosas, a brunch punch or bloody marys.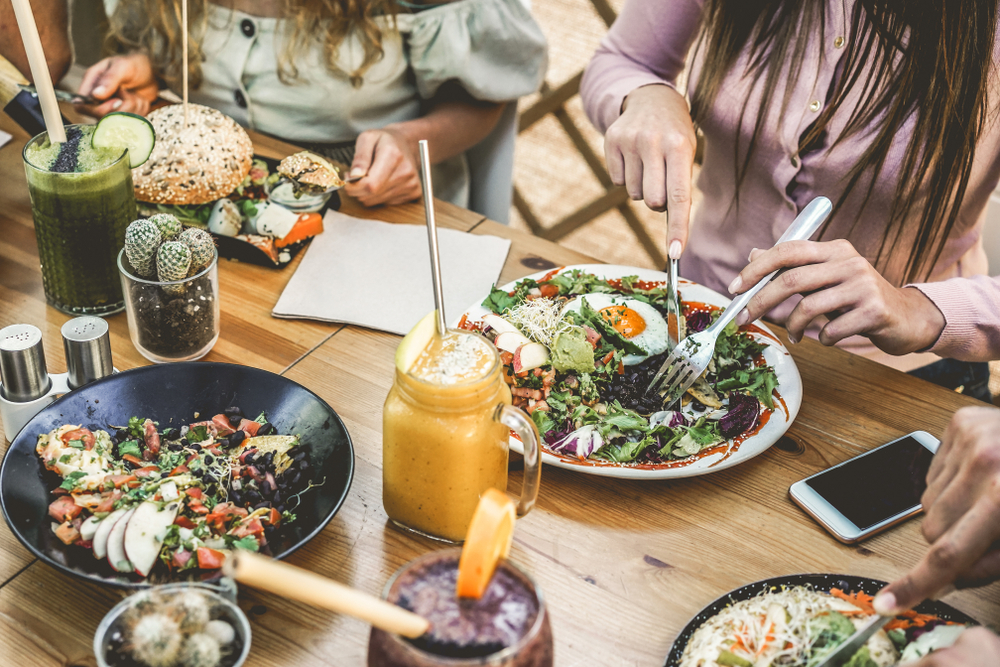 Boca Winter Park
Boca is the best brunch in Orlando for those looking for a farm-to-table option! The ingredients here are locally grown and seasonal. This means the menu is constantly changing!
The brunch favorites here include the shrimp and grits, the boca breakfast sandwich with pork belly, huevos rancheros, chicken and waffles and a pork rind sweet potato hash!
Other menu favorites include the Grand mar's french toast, chocolate praline pancake, benedict trio with salmon, crab and pork belly. Or try the spinach and goat cheese salad, or fried green tomatoes with pimento or Prince Edward island mussels.
Santiago's Bodega
Santiago's Bodega is one of the best places for brunch in Orlando. This Spanish style tapas brunch is severed every weekend from 10 am to 3 pm. This buffet style restaurant has a set price for adults and children.
The menu features a tomato soup and broccoli and kale. Pair with cold tapas like peel and eat shrimp and smoked salmon bagels. For hot options choose between frittatas, pasta dishes, hash brown casserole, prime rib and biscuits and gravy.
Sweet tapas include a variety of pastries, buttermilk pancakes, croissant french toast, cakes and ice cream. With brunch drinks like mimosas, coffee, sangria and wines are included.