Looking to experience Orlando for Adults? We've got you covered! Of course, we all think of Orlando as a family-friendly place. I mean, Orlando is home to Disney after all! But what happens if you want to experience this magical city just as an adult?
There is no need to worry! Orlando isn't just for kids, nor is it just for families. You can explore this city as an adult– we promise there are tons of fun things to do for adults in Orlando. Try your hand at spas, hiking, going to springs, visiting museums or centers, or even going to different bars or breweries.
Just because we associate Orlando as a touristy area doesn't mean that there aren't more relaxing things to do. There is fun in Orlando for adults that go beyond theme park day! So keep reading for more Orlando for Adults information! And then get packing– we promise you won't be bored with these adventures. And if you feel like staying longer than a day– book a hotel!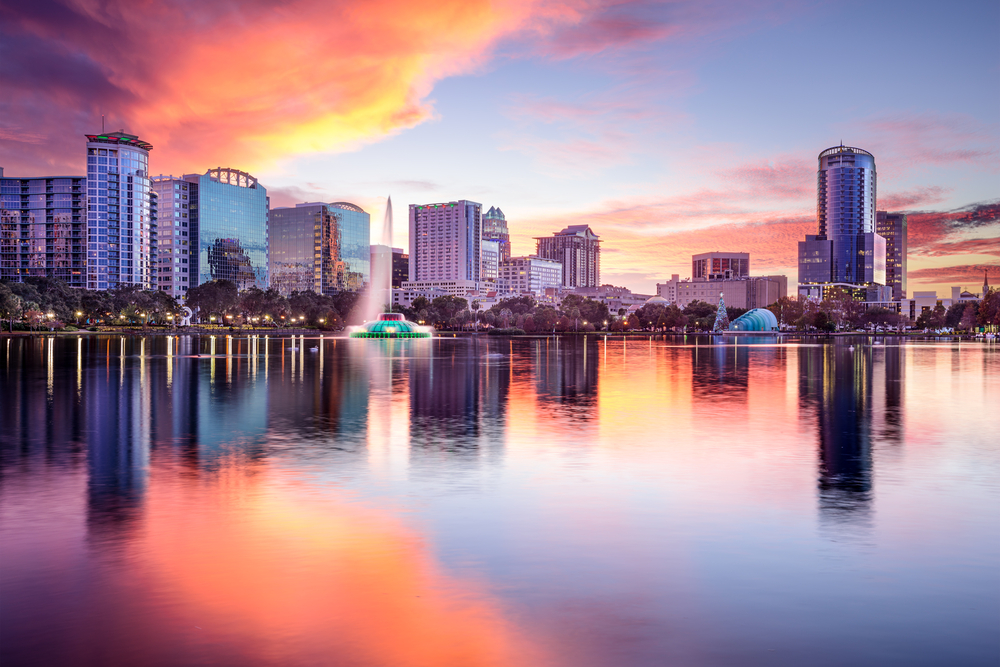 15 Things to do in Orlando for Adults you Shouldn't Miss
1. My Beer Spa
Ready for a beer soak? At first, you may be asking what this means… but what you should know is that this is a perfect place to visit when asking what to do in Orlando for adults. I mean beer and a spa?! How much more perfect can you get?
This relaxing experience offers both solo and couples treatment. They can book put to an hour in a private room and experience three different treatments. One of the most popular is the soak in the tub of hops and antioxidants.
Plus you can sip unlimited self-serve craft beers and wine! This is the perfect way to have a quiet room to yourself. It is the ultimate luxury. The atmosphere is warm and welcoming: from the lobby to the private rooms, you'll feel the hospitality! So take a soak, enjoy the sauna, and relax in the hay lounge. You'll leave feeling rejuvenated!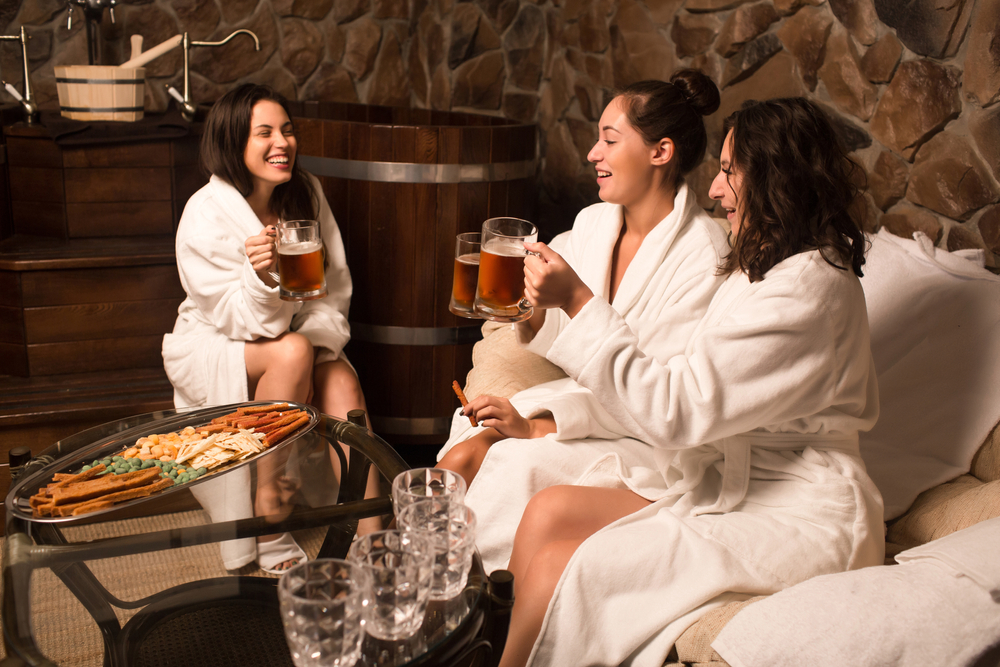 2. Ritz Carlton Spa
So maybe beer spas aren't your thing. That's okay! The activities for adults in Orlando do not stop at a beer spa. In fact, you can check out the Ritz Carlton Spa too! Spread across 40,000 acres, this spa is the destination of any trip!
This spa features a unique experience that is centered around well-being. Guests are encouraged to drift away and relax with a full body massage, warm stone enhancement, scalp treatments, and nourishing keratin gloves.
Book according to times and dates that work for you! Just know that weekends tend to be more expensive, and if you request the 110-minute treatment, you will be paying a bit more money. And if you don't feel like going home after?! Grab dinner at Highball and Harvest, or Knife and Spoon. Or make it a weekend and stay at the hotel! The Ritz is always one of the top attractions in Orlando for adults.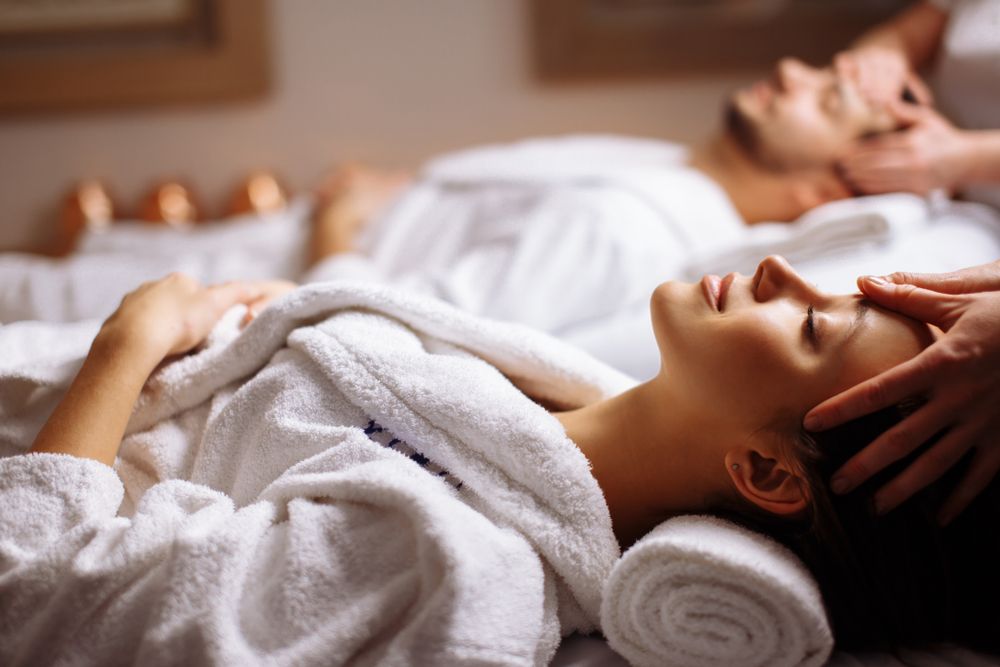 3. Go for a Hike
Most people don't associate Florida with great hiking experiences. We are fairly flat, after all. But what if I told you that there are tons of hikes in Orlando that are perfect activities for adults in Orlando!?
The hikes in Orlando let you experience nature: the real sun, stunning flora and fauna, and Florida's most unique ecosystems are what keep people coming back. Here you can reconnect with nature and explore beautiful gardens, lakefronts, or even urban trails.
These options get you away from crowds and are welcoming at any point of the day. Places like the Shingle Creek Trail, Pine Island East Loop Trail, and the Three Lakes Loop feature different paths that will leave you breathless. So pick one, or do them all. Orlando for adults has never been more relaxing!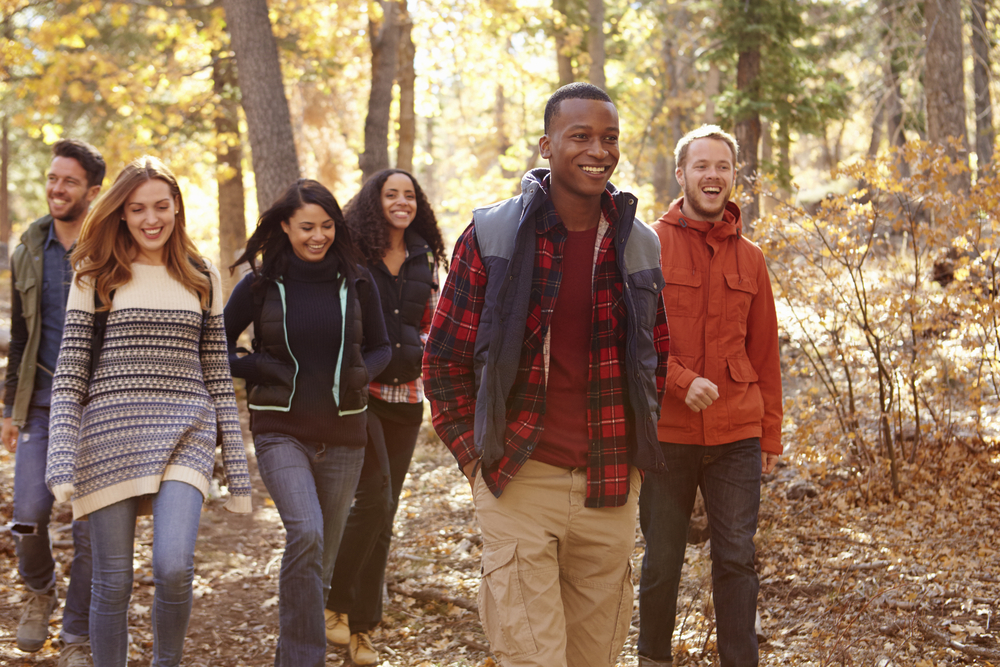 4. Relax at a Spring
While most people don't think of hikes being associated with Florida, it isn't a stretch to think of springs as a place to visit! Of all the things to do in Orlando for adults, we think visiting Florida's local springs are some of the best things to do in Orlando for adults! After all, there are 14 springs near this city just waiting to be explored!
With more than 700 natural springs, Florida has one of the largest collections of springs on Earth. Over eight billion gallons of water flow into the springs each day. The waters are always crystal clear and are constant in temperature (72 degrees).
The natural aquifer keeps these springs poplar, but make sure to do your research about different springs and what they offer. Some offer tons of activities, while others feature more wildlife (manatees anyone?!). There are also cool rock formations, fun plants, and topography to explore. And while some of them are not free things to do for adults in Orlando, they are cheaper! So go check out places like Kelly Park/Rock Springs and Blue Spring State Park.
Make sure to add this to your Orlando Itinerary!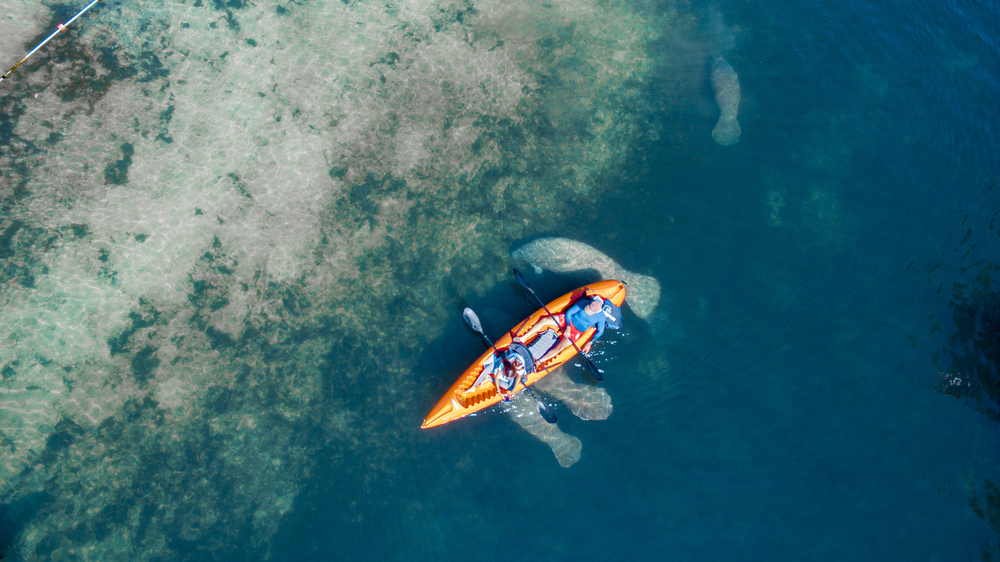 5. Day Trip to the Kennedy Space Center
Ready to bring out your inner astronaut?! Enjoy a full day at Florida's most authentic space attraction. While many people think that NASA's space center visitor complex is more approbate for kids, they couldn't be more wrong.
Adult fun in Florida has never been easier. Here you get to spend time exploring exhibits, shows, and attractions. Gaze at the actual space shuttle Atlantis. Witness Saturn V, the largest rocket ever flown. Go on interactive simulators, or feel the rumble of a lift-off at the launch experience.
Here you will have the best experience exploring the world's largest collection of astronaut memorabilia. And don't forget the spaceport motion theatre and 3D space films too! Book a visit today! Adult things to do in Orlando are easy when tours and admission tickets are offered!
Book Here: Kennedy Space Center Visitor Complex: Admission Ticket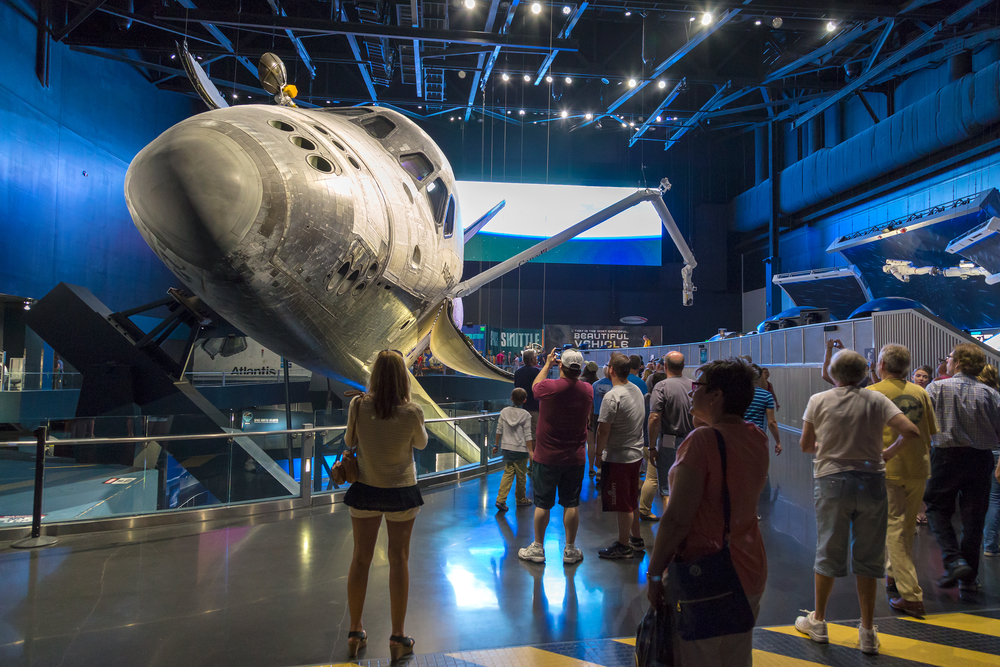 6. Go on a Bioluminescent Kayaking Tour
Magic in the water?! Sign up immediately! For those of you who have not experienced bioluminescent kayaking in Florida, you are missing out. This is one of the coolest natural phenomena in nature. It is one of the top things to do in Orlando for adults at night!
Bioluminescence is a light that is produced by a living organism. Think of fireflies! The light being produced is released by chemical reactions that are occurring inside the organism. In the rivers and oceans of Florida, this phenomenon is not super rare. In fact, we have tons of bacteria (and even sharks!) that feature this amazing phenomenon.
So go for a kayak adventure at Merritt Island Wildlife Refuge or even Indian River Lagoon, or even Cocoa Beach! And go when the temperature is warmer– you will see more then! Please note that visibility is never guaranteed, but doo check it out. It's an amazing experience.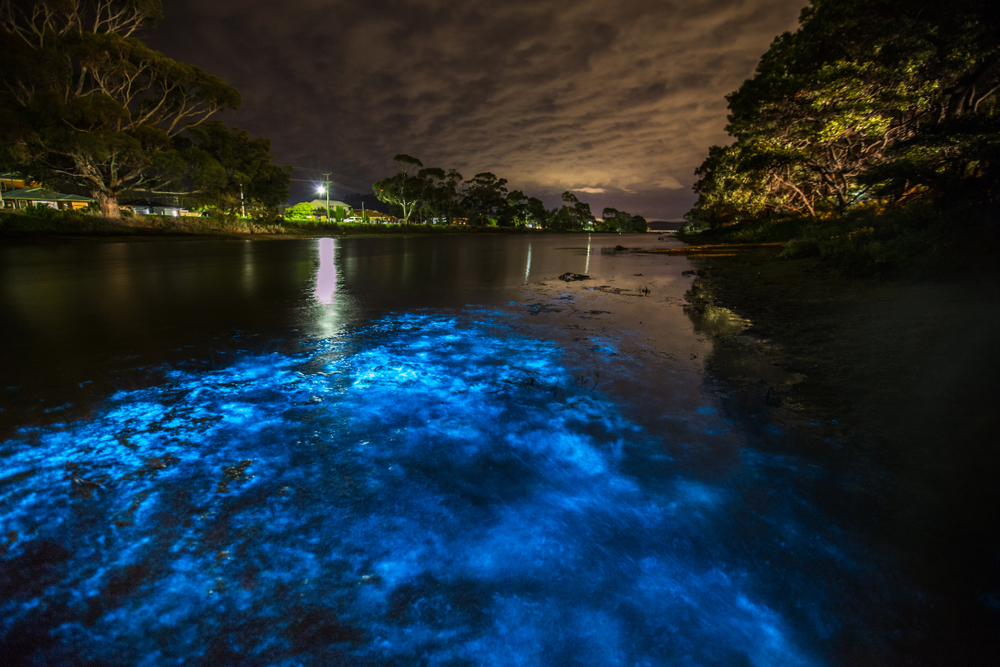 7. Visit a Local Brewery
Is there anything better than a brewery when looking for the best Orlando activities for adults? We all know and love the city, but what most people don't know is that the city has become a hub for breweries. In fact, 28 of them exist on the Central Florida Ale Trail!
There is even a HopOn bus that offers 5 different routes and stops at a variety of breweries. Most of these breweries are locally owned, and a part of the "City the beautiful" campaign of Orlando. You can either sit indoors or outdoors at most locations, and a variety of them are pet friendly too!
So take a visit and relax. Have a drink, or two! Or maybe three! Hop on a bus and explore Something's Brewing, Sidward Brewing, or Crooked Can Brewery. Most places also offer food– some even offer gluten-free options or specialty drinks. Go and explore Orlando for adults at places like this!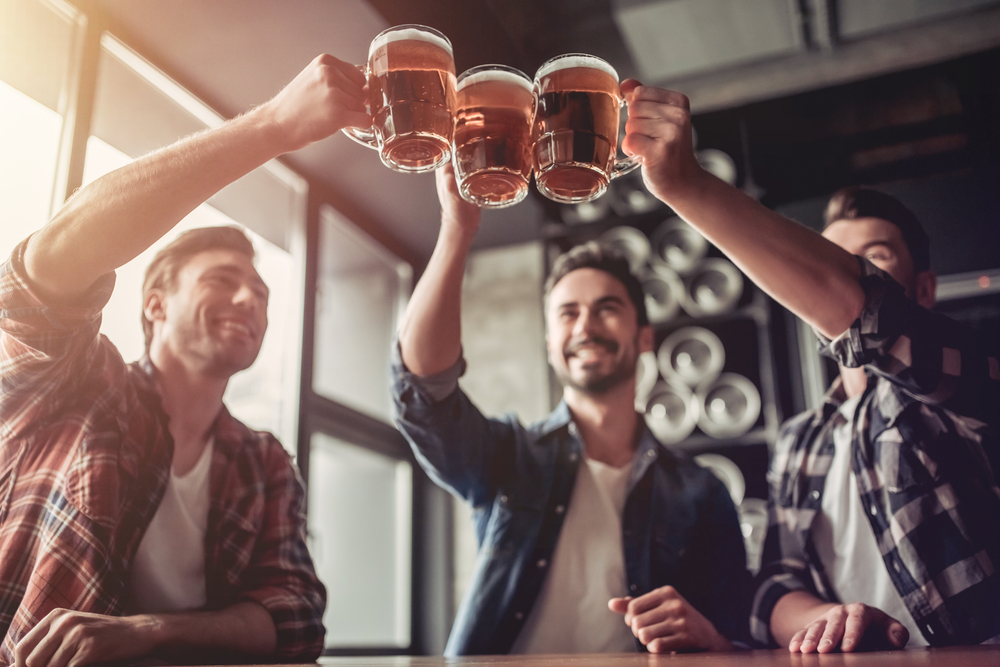 8. Explore Rooftop Bars
Nights out are always a fun thing to do in Orlando for adults! Leave the kids at home and go explore some rooftop bars. Orlando is a city where you can find a variety of rooftop bars, and the city views are always welcome.
Visit downtown, hotel rooftop bars, or even rooftop bar lounges! Not one size fits all, so do some research before exploring, or get ready to experience a lot! These freeing locations help you get fresh air and allow you to enjoy the view without the insane crowds of a typical bar.
Guests love the drink in hand, the friends at their side, and the breathtaking view these bars offer. Factoring in Florida sunsets too? You're set! If you're close enough to the parks as well, you may even see a few fireworks. So check out Aero Rooftop Bar and Lounge, or even One80 Skytop Lounge. You won't be disappointed.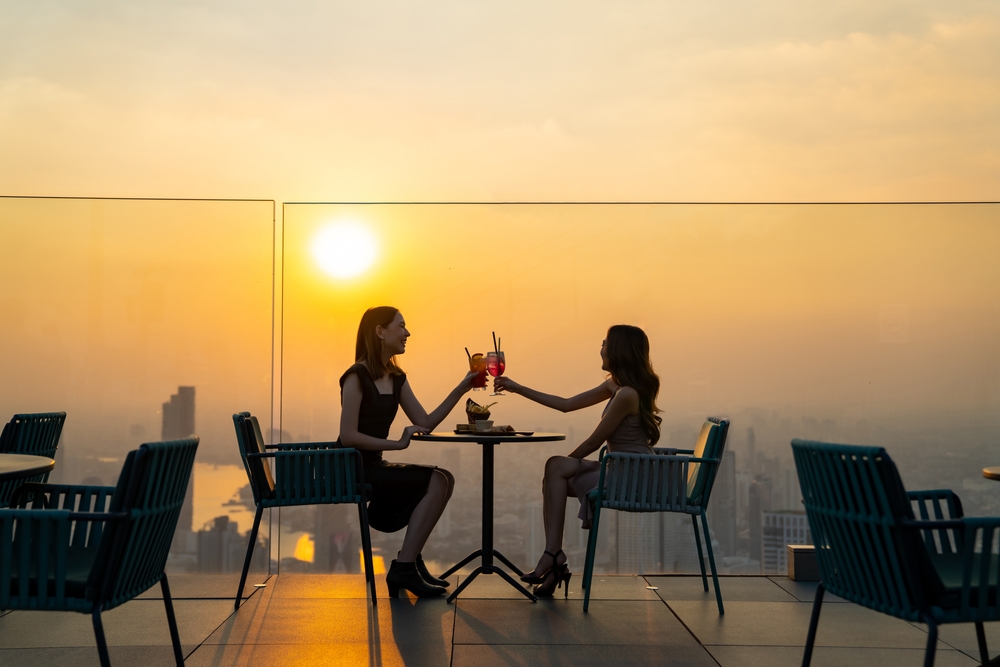 9. Go on a Hotel Crawl
We all know Orlando is known for its parks. However, if you aren't visiting with kids, and you are looking for fun things to do for adults in Orlando, consider going on an Ultimate Disney Resort Crawl. That's right! All the fun of a resort and a park, without actually staying there or stepping foot on park property!
This type of crawl offers the best bars and lounges. You can try something new at each resort– or each stop– all while using the coolest modes of Disney transportation to get there. Take the monorail for the bar crawl and start at the contemporary.
Or try out the newest Disney skyline bar crawl! Travel from the Art of Animation or the Yacht and Beach Club. No matter which approach you take, you'll have the Disney fun, adult styled! Drink, relax, try the food, and explore shops. Avoid heat and huge crowds!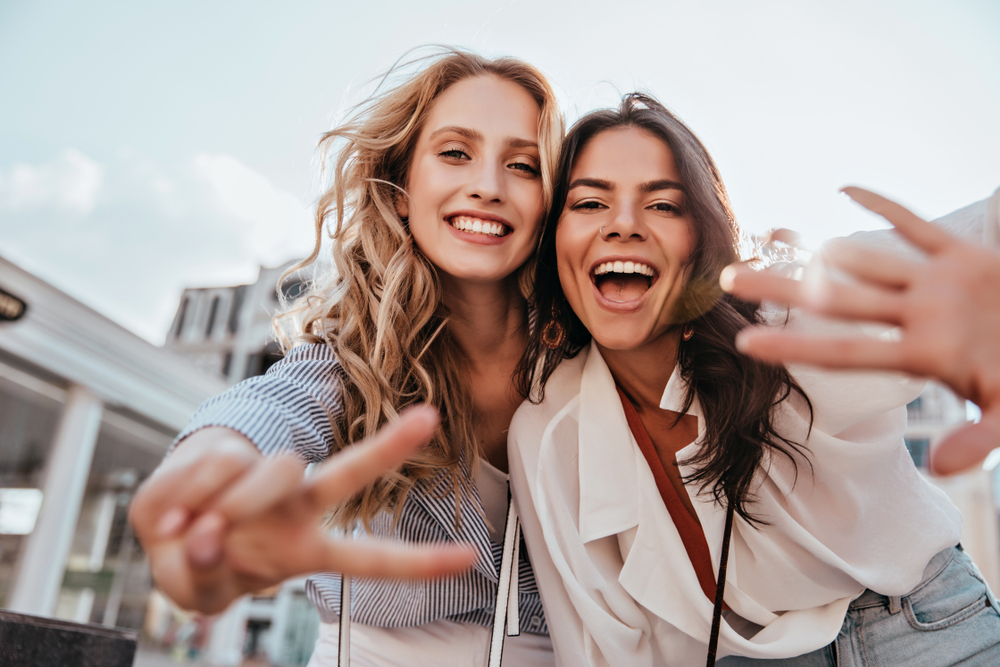 10. Go on an Airboat Ride
Ever consider exploring wild Florida in the Everglades? Sounds scary, right?! Nope, not when you're in an airboat! Travel the full perimeter of the 4200 acres of protected swamps. Explore the marshes and rivers that make up Central Florida, and really get into the Everglades!
It'll feel good to be in the middle of nowhere. Seriously, there is no suburbia or parks around. For 30 minutes to an hour, you'll be given a live tour while traveling through the marshes. Here you'll probably see deer, tortoises, gators, and birds while on your airboat from Orlando!
Guests also seem to love the thrill of a hands-on live alligator demonstration! If you want to go beyond just the tour, you can also have more fun by booking additional tickets to enjoy a BBQ, exotic animal exhibitions, a bird aviary, and a huge sightseeing dock.
Book Here: Orlando: Boggy Creek Everglades Airboat & Wildlife Park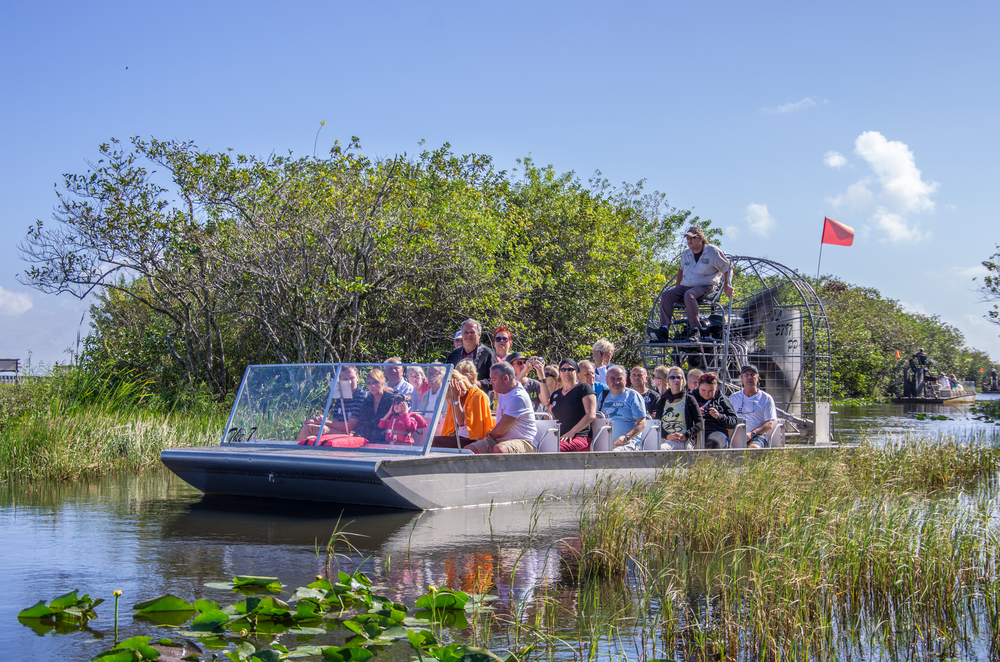 11. Book Medieval Times
Dinner and show?! What a perfect night out! Orlando for Adults can be fun, but it can also be campy at times. So why not lean into it?! You are, after all, in a place known for a magical mouse. Celebrate at Medieval Times. Here you can enjoy a four-course medieval feast.
But that's not all! This dinner takes place in an 11th-century European castle. And it also shows a live tournament, features medieval artifacts, and great entertainment from the shining armor. The show and dinner last for three hours.
Enjoy your meal as you witness heroic knights vie for victory. Swords are stunning, as is the armor, and the food is delicious. Head back in time, sit back, and simply enjoy live entertainment with good dinner options!
Book Here: Orlando: Medieval Times Dinner and Show Ticket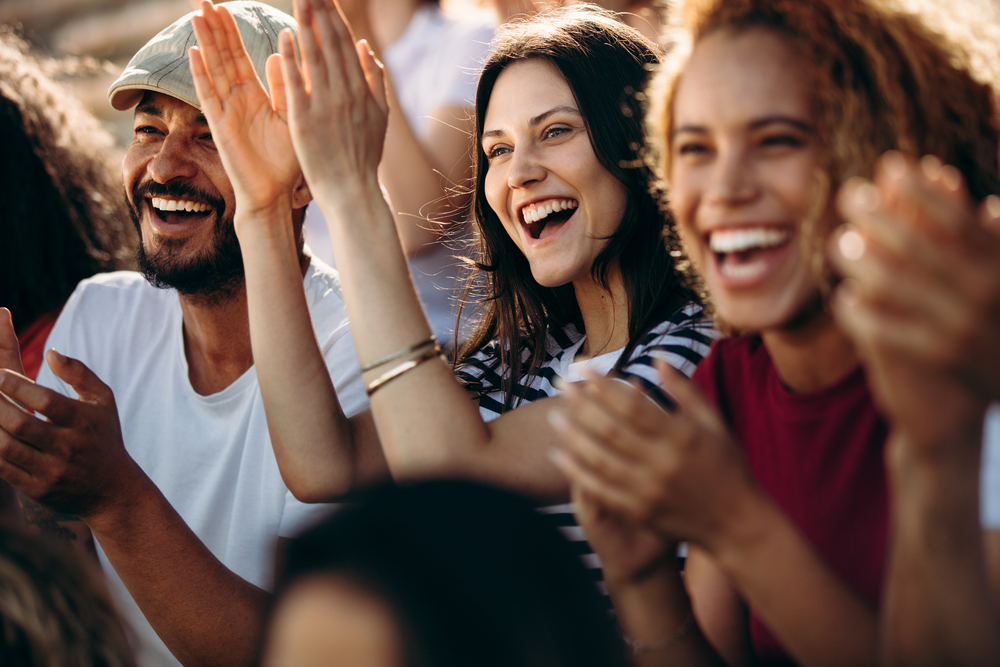 12. See an Orlando Magic Game
If you are a sports fan, or at least like supporting local teams, make sure to check out an Orlando Magic game! Enjoy world-class basketball here! You will be on the edge of your seat with excitement. The game is fun for all ages, but we recommend going as it is one of the tops what to do in Orlando for adults results.
You can definitely– and we highly recommend– take advantage of the amenities at the arena. Amenities like bars and restaurants are located all around you. Fans flock to these to get great food and drinks to help supplement the entertainment of the game.
If you go to an Orlando Magic Game, you'll be seeing some of the world's top basketball talent at the Amway Center. Being up close and personal to the game will have you overly excited: the thrill will last way after the last basket.
Book Here: Orlando: Orlando Magic NBA Basketball Tickets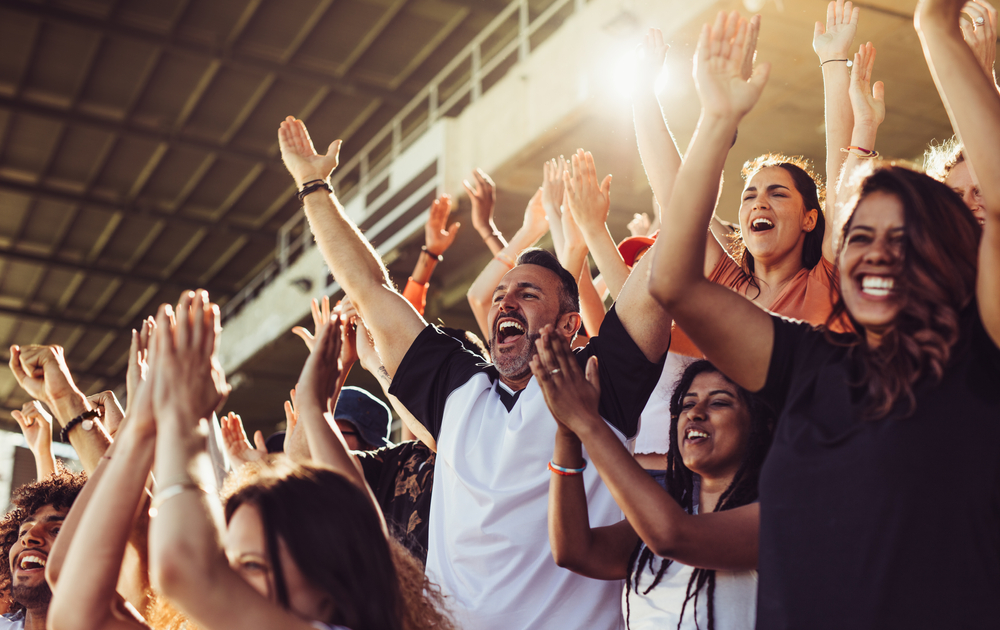 13. Book a Drive-Thru Safari Park
Safaris don't just happen at Animal Kingdom! Drive your own car through a safari park on a self-guided tour. Experience wild Florida like this is perfect for Orlando for adults– many of your friends can fit in one car, so it is a great bonding experience. Plus it is unique!
Here you'll get to see more than 100 exotic animals and native Florida wildlife. Take your car and your friends and travel down the aces of gravel paths within the drive-thru safari park. You can also pause and feed the giraffes!
Make sure to say hi to Crusher for us, the largest alligator at the park. Overall, you'll get to see other animals too! Keep your eyes open for deer, bison, cows, oryx, zebras, and Watusi. The massive pond in the center of the park is also home to plenty of gators. It's a lifetime experience!
Book Here: Orlando: Drive-Thur Safari Park at Wild Florida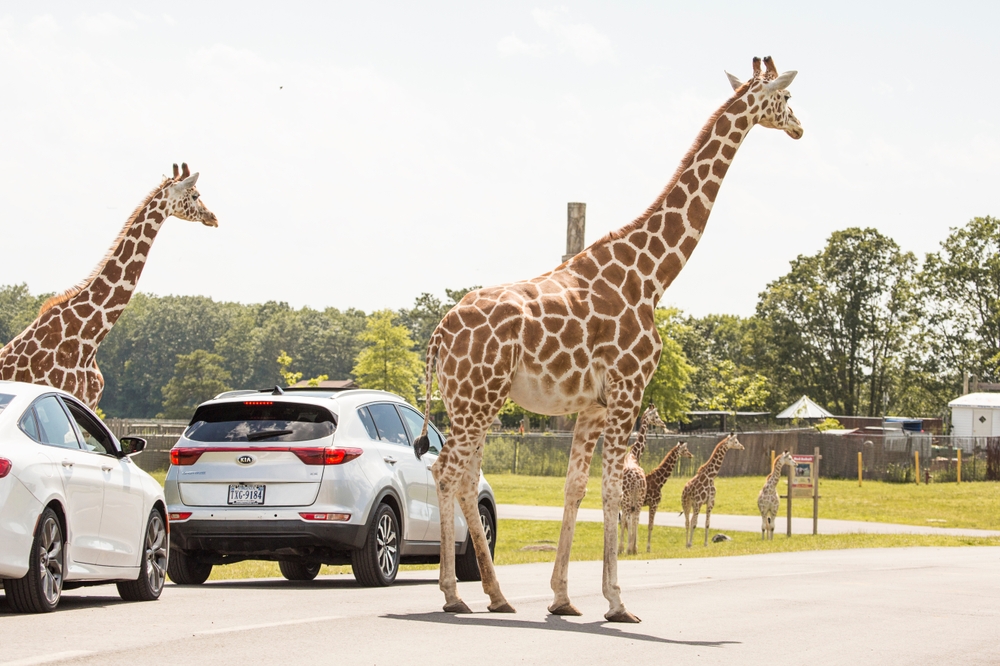 14. Go on a Tree Trek
For those of us who tend to be more physically motivated and like to test our minds and bodies, check out Orlando's Tree Trek Adventure Park! There are a total of 6 courses here. Each varies in difficulty, and while the park is available for people between the ages of 7-107, the older you are, the easier it is to complete these courses… and less scary too!
Enjoy the elevated obstacle courses here. There is even a 475-foot zipline! In total, you'll experience over 90 challenging obstacles, including the Tarzan swing. Amidst the pine trees, you'll be securely suspended on poles that range from 10 to 60 feet in the air!
From suspension bridges, swinging logs, nets, and more, you'll have lots of fun. For the adult course, do know that you have to be an adventure seeker. And to particulate, the tops of your fingers must reach a height of 180 cm (5 foot, 11 inches) while keeping your feet flat on the ground to participate. It is one of those unique places to visit in Orlando for adults.
Book Here: Orlando: Tree Trek Admission Ticket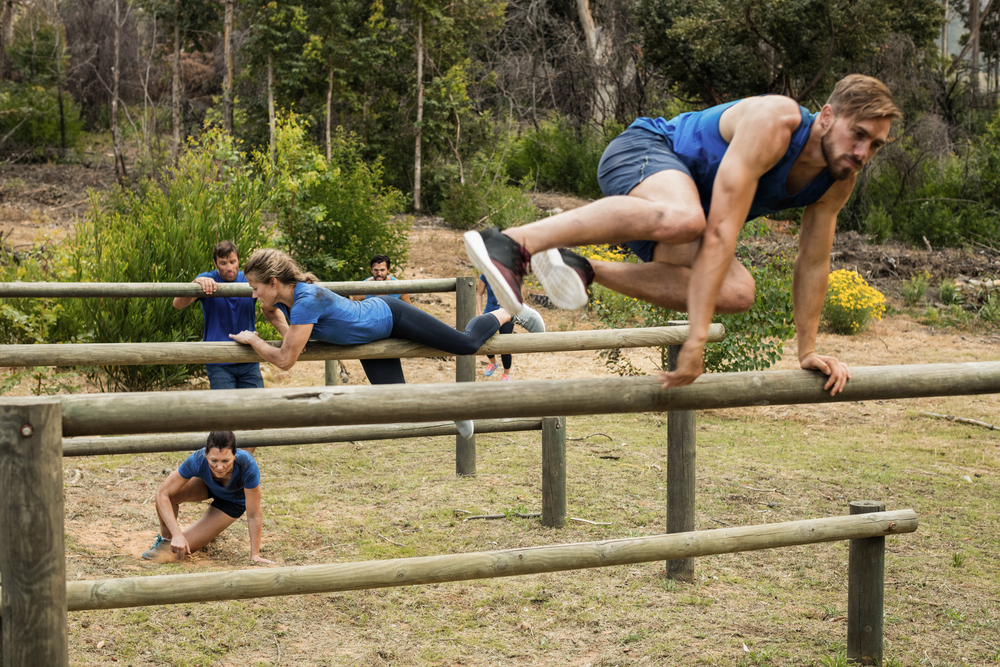 15. Take a Tour on a Single Seat ATV Quad Bike
Sometimes adventure just calls us. As adults in Orlando looking for fun things to do, don't be afraid to channel your inner kid! Get off the beaten track on a two-hour, single-seat quad bike adventure. Here, instead of hiking, you'll drive through that beautiful Florida Landscape.
You'll get to experience 230 acres of tracks and trails. Some of these are more suitable for beginners, or if you are experienced, some trails require expert experience on an ATV Quad Bike! But whether you come with experience or not, this is worth it! These are some of the best activities for adults in Orlando.
The thrill of riding an ATV is something you don't want to miss. And don't worry! They will provide you with a safety briefing and equipment before you go on your way. The orange groves and panoramic wetlands are to die for, and you'll probably see local wildlife too! Travel through the sand, mud, and swamps along tight curves and long straits. You'll have so much fun!
Book Now: Clermont: Single-seat ATV Quad Bike Adventure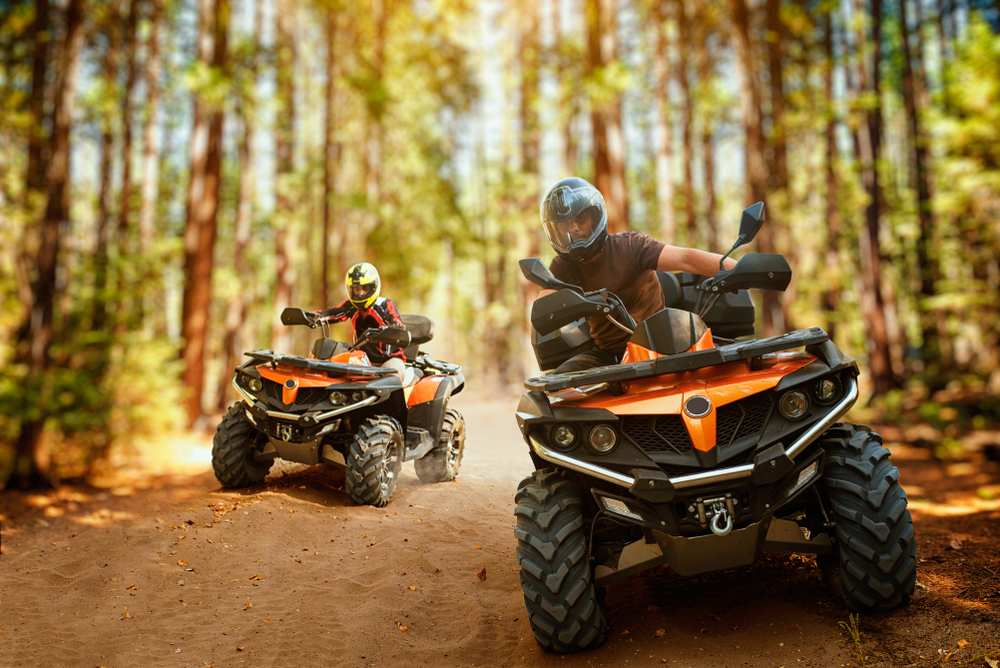 And there you have it folks! 15 of the best things to do in Orlando for adults. Avoiding the parks allows you to go explore this wonderful city in different ways: try new food and drinks, relax, or take a risk-taker approach and go see some wildlife in real nature. The list is endless. Just go out and have fun!