Are you thinking of spending Christmas in Miami, Florida, and want suggestions of where to go and what to do?
If so, you are in the right place! In this article, we will show you how to make the most of this magical time of the year!
We cover things to do in Miami during Christmas, Christmas events in Miami, and what to expect from Miami in December.
We know not everyone's ideal Christmas includes sea, surf, and sand but for those who want a tropical Christmas, Miami is the perfect place for you.
If you fancy swapping snow for sand, your Christmas tree for a decorated palm tree, and Christmas at home for Christmas on the beach, then Miami might be the place for you. Christmas in Miami Beach really is like no other.
So let's pack the Christmas presents, the sunscreen, and a bikini to see what Christmas in Miami has to offer.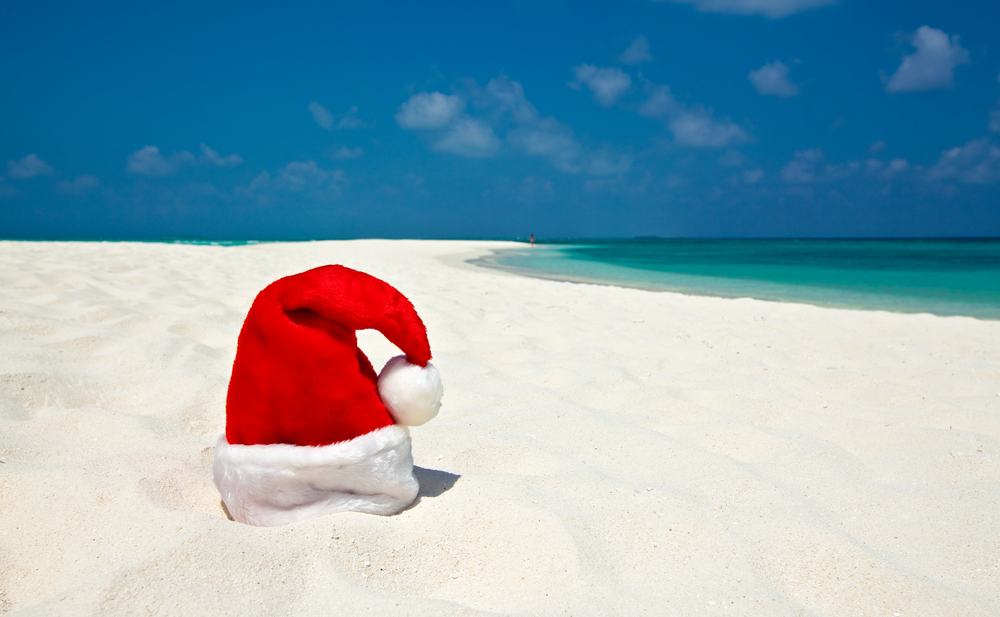 Is Christmas a Good Time to visit Miami?
While Miami is perhaps most famous for its beautiful beaches and stunning South Beach architecture, what a lot of people don't know is it goes all out for Christmas in Florida.
Miami at Christmas really is magical. The whole place is decorated with light and flowers, the weather is warm, and the atmosphere is friendly. Oh, and if you are lucky you might get to see a surfing Santa.
Miami in December is also less crowded, there is less traffic, and the atmosphere is much more laid back than in the busier summer months.
Make sure to check out our master post on the Best Time To Visit Florida including a breakdown by month, weather, events, and more!
Miami Weather In December
If you hate cold and snow, then Miami is the ideal December destination!
Daytime temperatures range in the high 70s Fahrenheit while they drop a bit at night to the mid-60s. This warm weather means only a light jacket might be required during winter in Miami.
The sky is usually cloudy during December in Miami, but the chance of rain is low. It can also be fairly humid during this time.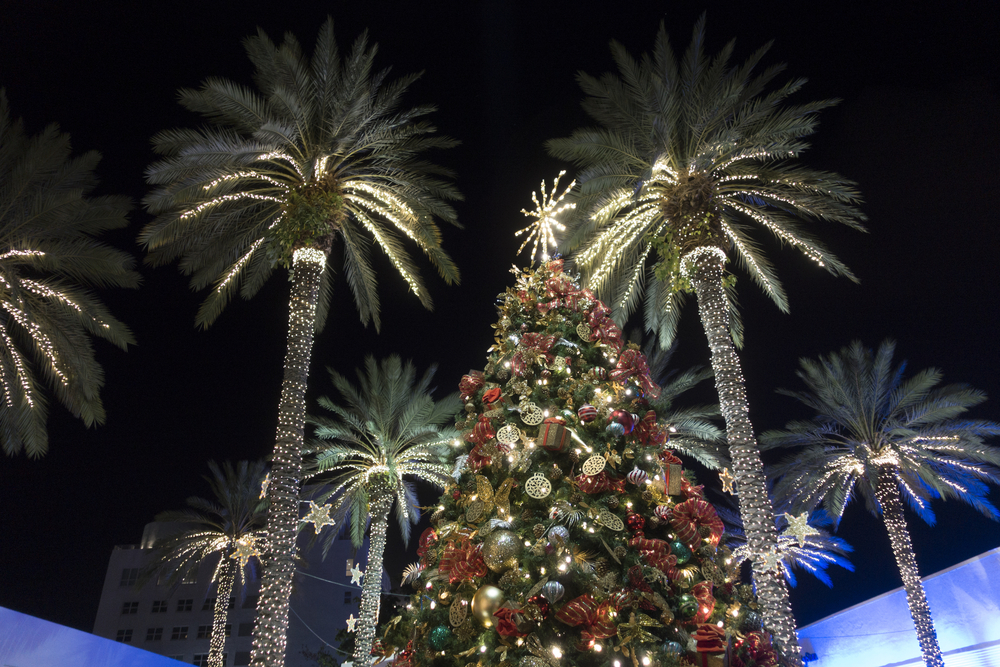 15 Best Things to Do in Miami At Christmas
Stroll Through Santa's Enchanted Forest
Considered the World's Largest Holiday Theme Park, Santa's Enchanted Forest opens towards the end of October and runs through early January. This is a Florida tradition that has been going on for 37 years.
It's one of those things to do in Miami in December that all the family can enjoy and with special places for couples. It really is for everyone.
You will find a light show, Christmas Karaoke, holiday displays, mistletoe land, and the tallest Christmas tree in South Florida.
You will also find fairground rides which the children have unlimited access to for 30 minutes, a Candy House, a magical mini train set, and an elf writing school.
Reindeer and ice princesses have also made appearances in the past.
For the more adventurous, there are magic shows, a freestyle motocross event, an aerial performance, a circus, thrill rides for big and little kids, animal shows, and a carnival.
Let's just say there is a lot to do here it is definitely one of the things to do at Christmas in Miami.
This is a super fun thing to do in Miami with Kids that you shouldn't miss!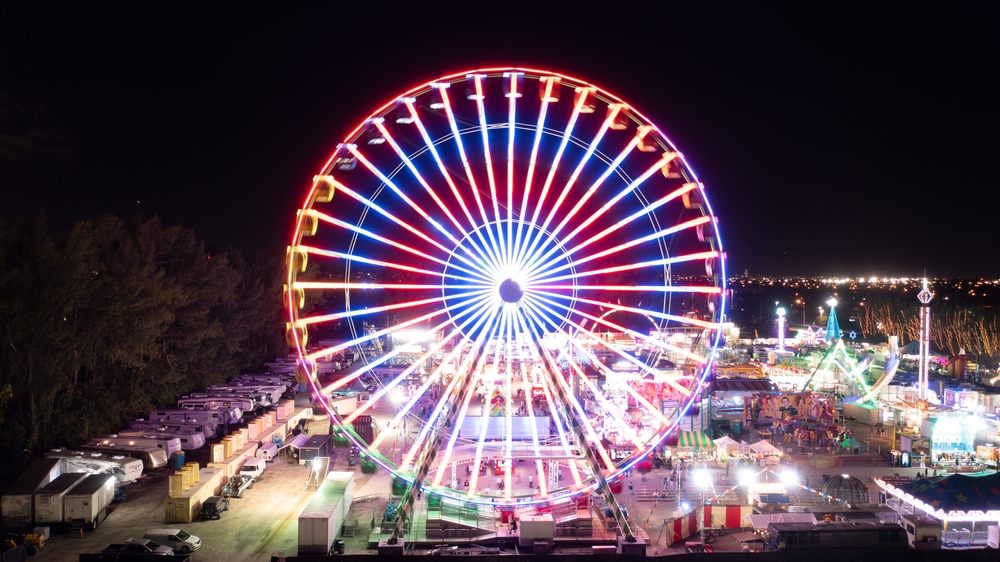 Enjoy The Winterfest Boat Parade
One of the most popular Christmas events in Miami, the Winterfest Boat Parade really is something not to be missed. You will need to head to Fort Lauderdale, which is situated on the north side of Miami but trust us it is well worth it.
It starts in the downtown area at 6:30 pm from Stranahan House traveling east along the New River in Fort Lauderdale to the Intracoastal Waterway as it continues North to Lake Santa Barbara in Pompano Beach.
The parade features boats decked out with lights and festive decor. The parade takes about 2 and 1/2 hours and is a sheer delight.
You can view the parade from multiple locations such as bridges and the downtown area. This is a great way to spend your Miami holidays. Events like these are why Christmas in Miami is so unique.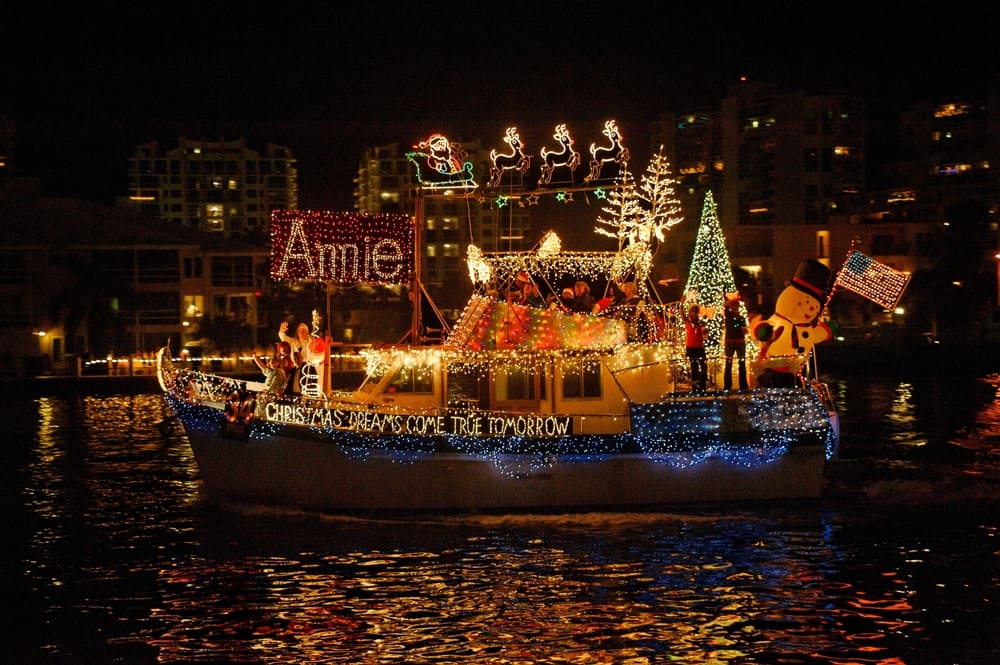 Visit The Deering Estate
Deering Estate is a historic environmental and archeological preserve on Biscayne Bay. During December, the home is decorated for Christmas by award-winning designers.
Stroll around the grounds with hot chocolate and cookies while carolers sing in the background, This really is a full-on Christmas experience.
There are also events for children with Santa and his elves visiting. The estate also has grown-up events like Mistletoe and Martinis so check the dates before you go.
If you want to celebrate Christmas in Miami in style this is the place for you.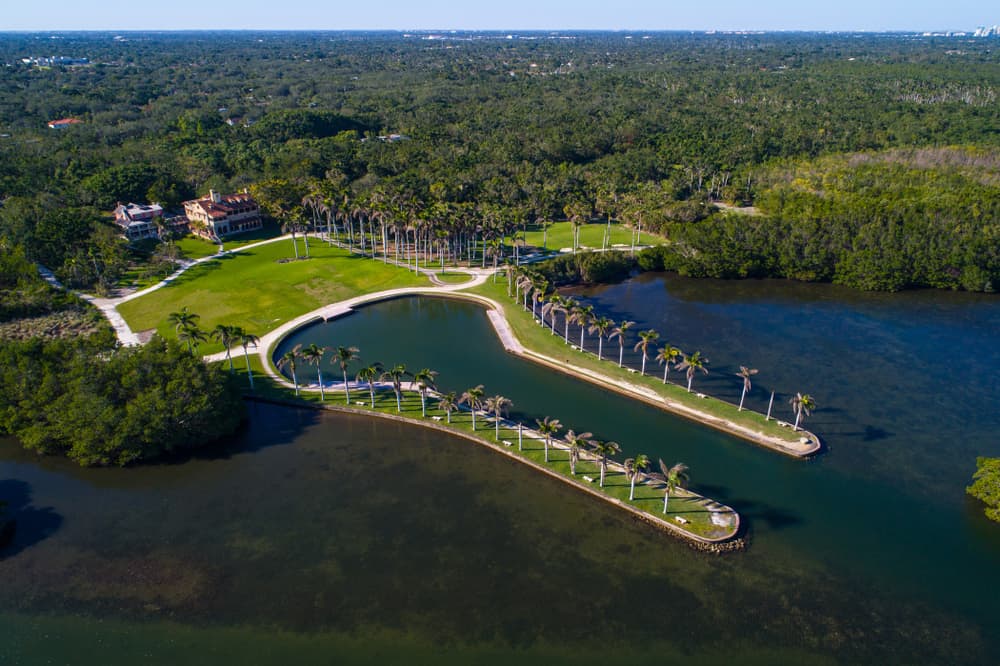 See The Christmas Tree At Bayfront Park
With the biggest Christmas tree and the best light shows, Bryant Park is always worth a visit. The lighting of the 52-foot tree starts Miami's Christmas celebration.
The tree is of course beautifully decorated with lights and flowers in a Miami style. The tree is lit the day after Thanksgiving and stays there until early January.
A visit here is one of the best free things to do in Miami for Christmas.
This is one of our favorite places to see Christmas Lights In Florida! Wander around here during Christmas Eve in Miami for a magical time.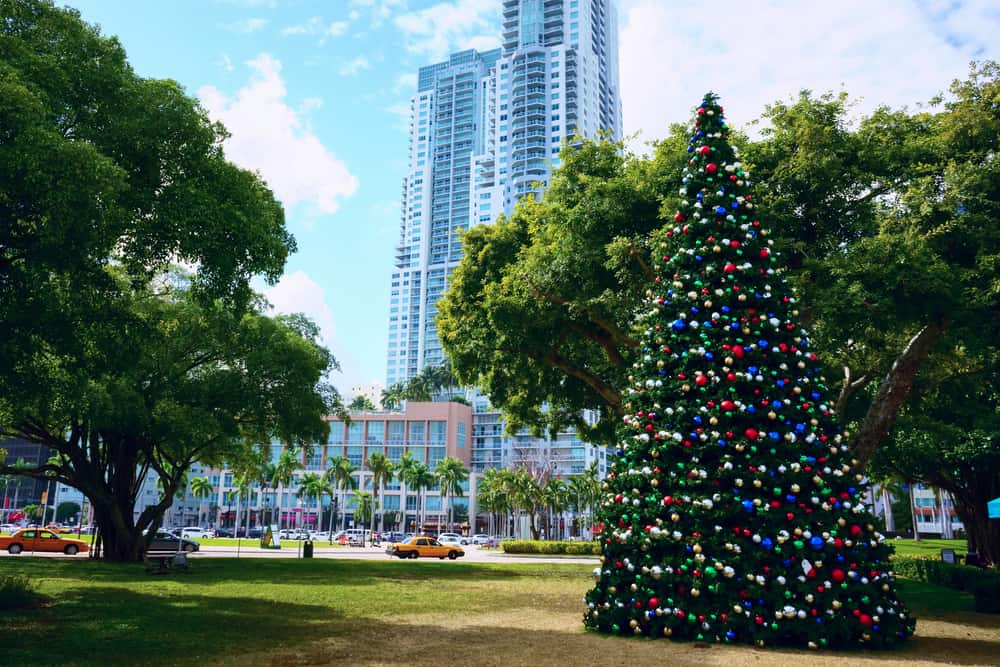 Marvel At The Vizcaya Museum & Gardens
If you fancy mixing your Miami with some Italian charm then head to Vizcaya Museum & Gardens. To say this place is stunning is an understatement.
Located in the Coconut Grove area of Miami, the estate is entirely surrounded by subtropical forest along the shores of Biscayne Bay. The main house harks back to a fledgling Miami between 1914 and 1922.
The gardens are among some of the most elaborate in the States, reminiscent of gardens created in seventeenth- and eighteenth-century Italy and France. This place truly is a marvel.
At Christmas, this place knows how to do it right. It goes all out for its holiday evenings which take place in the beautiful gardens with activities in the house.
If you are in Miami at Christmas you need to head here for sure.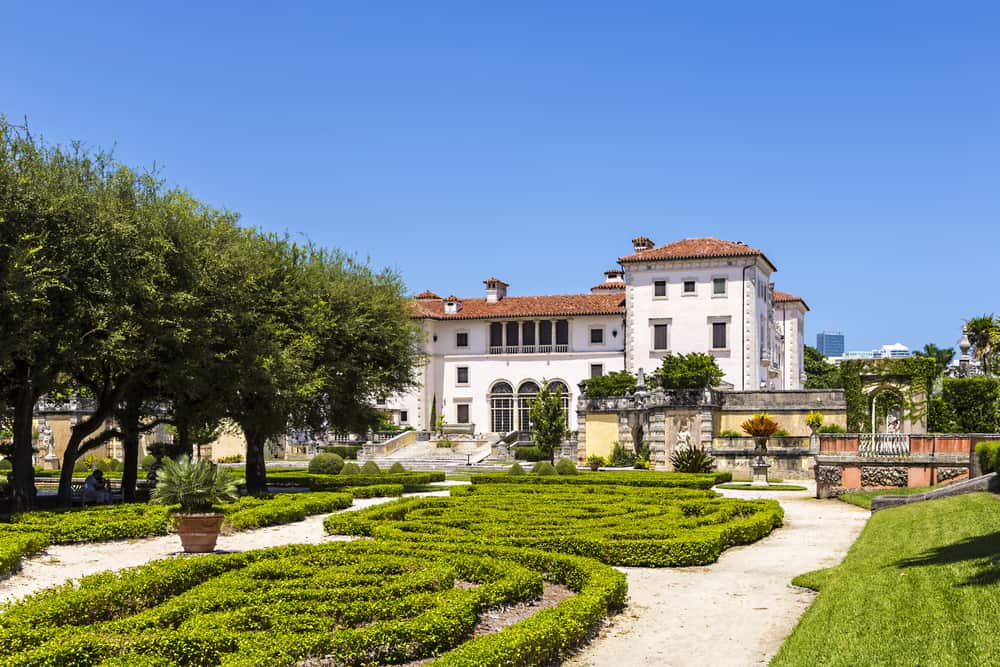 Take A Trip To Santa's Drive-Thru Village
Head to the North Pole only it's in Miramar. Whether you have children or not, you will love this experience. It normally runs from the beginning of December until the 23rd.
It's actually quite hard to describe this attraction. On arrival, you are greeted by a light show and elves and then you drive through a magical snow-filled world.
You will see all sorts of sights including the Elves' Toy Factor, Mrs. Claus' Village, the North Pole, and Singing Carolers' Town. Also be prepared for reindeer, angels, and Santa.
This is one of the best Christmas things to do in Miami for the whole family.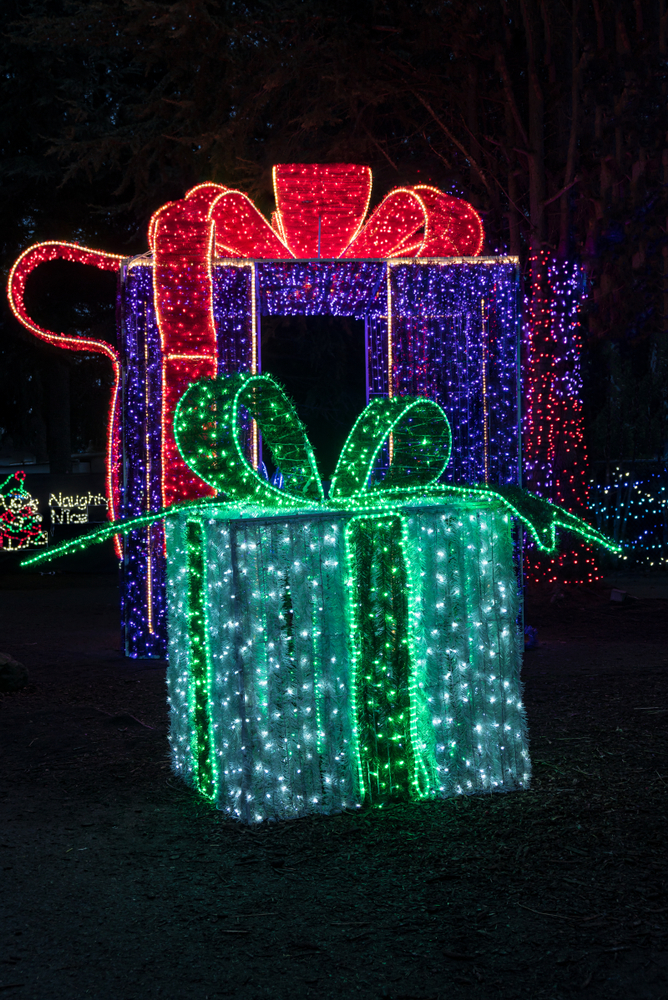 Take Part in A Chinese Lantern Festival at Jungle Island
With a name like Jungle Island, why wouldn't you want to visit?
Luminosa is one of the most gorgeous Christmas activities in Miami. This Chinese lantern festival is full of colorful lanterns in the shape of animals and flowers.
Open from November, you will wander through over 13 acres of illuminated trails decorated with over one million lights.
This place really has a vibe like nowhere else. As well as the light show there are Chinese acrobats and live music.
Bring your camera, because you will be taking a lot of photos! Christmas in Miami doesn't get much cooler than in this place.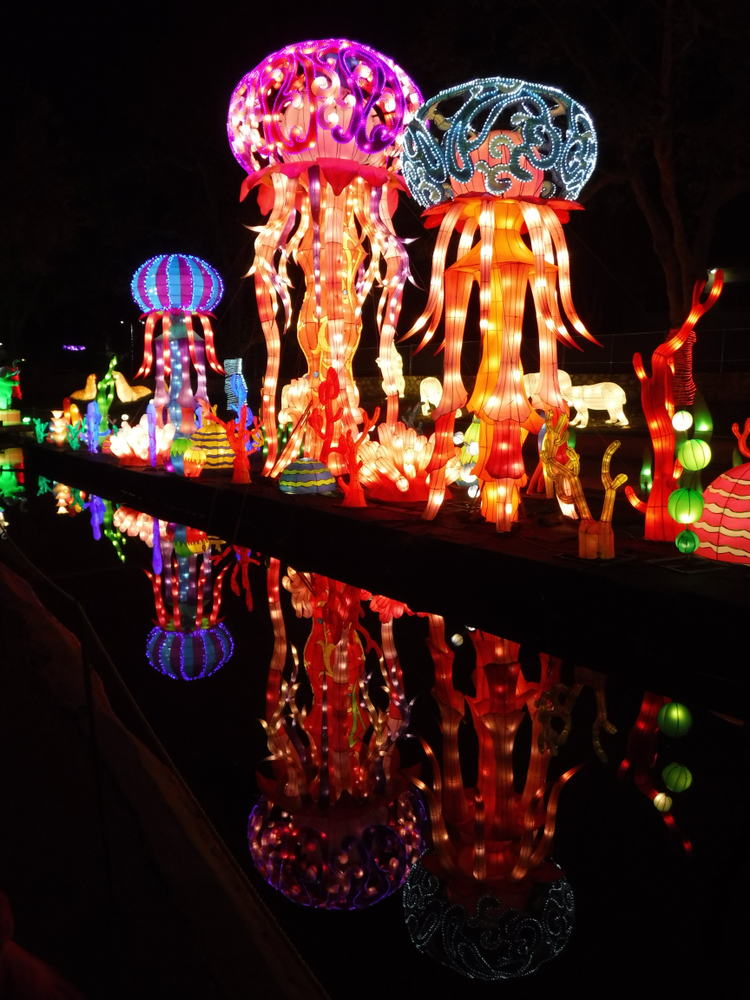 Visit A Christmas Market
A visit to Wynwood Market is a treat any day but at Christmas, it's extra special. This is t 75,000-square-foot, open-air venue in the heart of Wynwood.
The market offers a unique selection of everything from art to cocktails all to the backdrop of live music. It brings together the best of all Maimi local produce and talent.
It's a place to eat, drink, shop, dance, and meet friends. The atmosphere is great, the vendors one of a kind, and it's brimming with festive fare and ambiance.
During the day, you can also check out the artsy Wynwood Walls.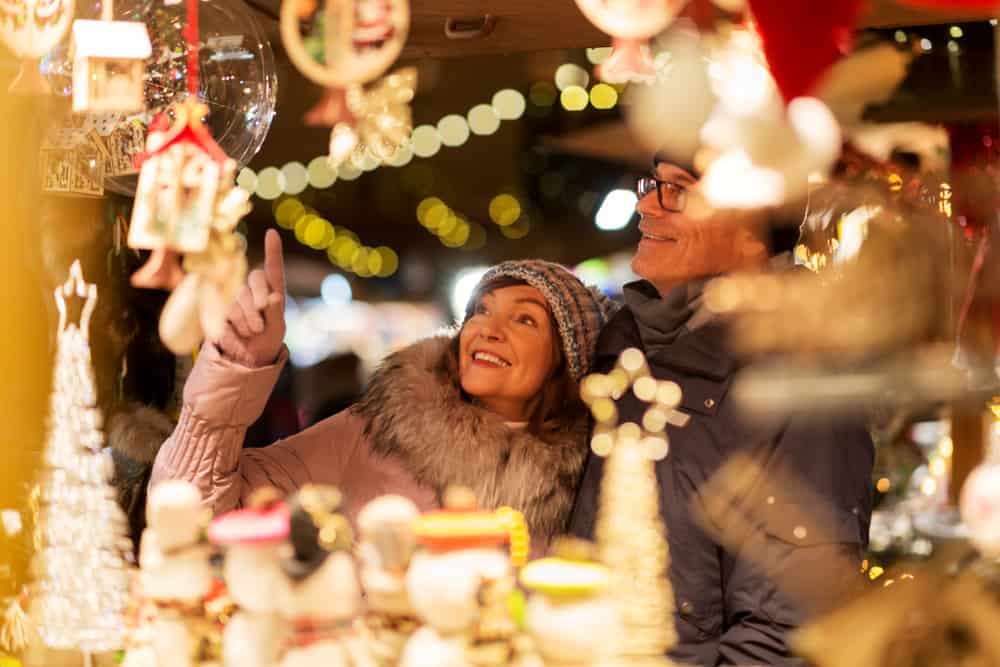 Have Christmas Dinner Out On The Town
You might be on vacation but you still want your Christmas dinner. Miami has lots of places to choose from and caters to lots of different tastes and needs.
Icebox Cafe is a beautiful fresh-looking restaurant with food to match. Jaya at the Setai offers a jazz brunch. Toscana Divino offers an Italian, tasting menu. Café La Trova offers Christmas with a Latin feel and the Deck at Island Gardens offers Christmas dinner on the waterfront.
Whatever your preference and budget, you will find a Miami restaurant to suit you. Have a traditional meal at one of the many hotels, soak in the atmosphere at South Beach, enjoy a fish meal, or go all Cuban. The choice really is yours.
This is a great idea for a date night in Miami during Christmas.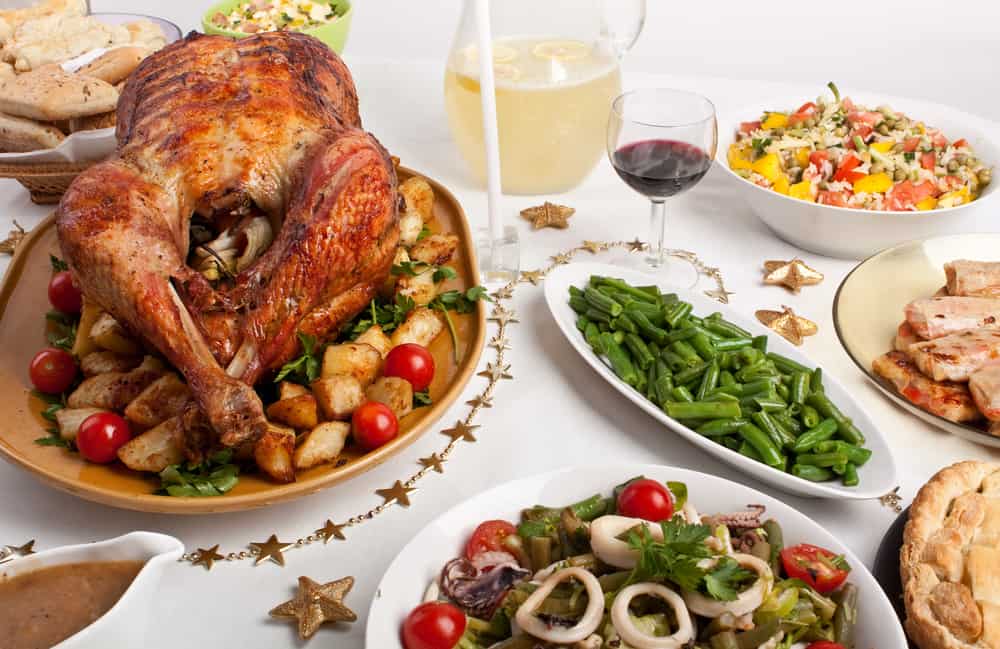 Marvel at Zoo Lights Miami
Zoo Miami lights up over the festive season with over a million lights. We really recommend making this one of the things you do over Christmas in Maimi.
The zoo has animal-shaped lights throughout the park as well as a huge tree, carolers, and a whole host of other festive activities. And you can see Santa and enjoy milk and cookies.
Zoo Lights Miami runs from the end of November through the end of December. There are many fun, themed nights such as Ugly Sweater Nights and PJ & Onesie Nights.
You will also enjoy the Snowman's River Boat Rides with many cool light displays!
The display is beautiful and breathtaking and well worth a visit.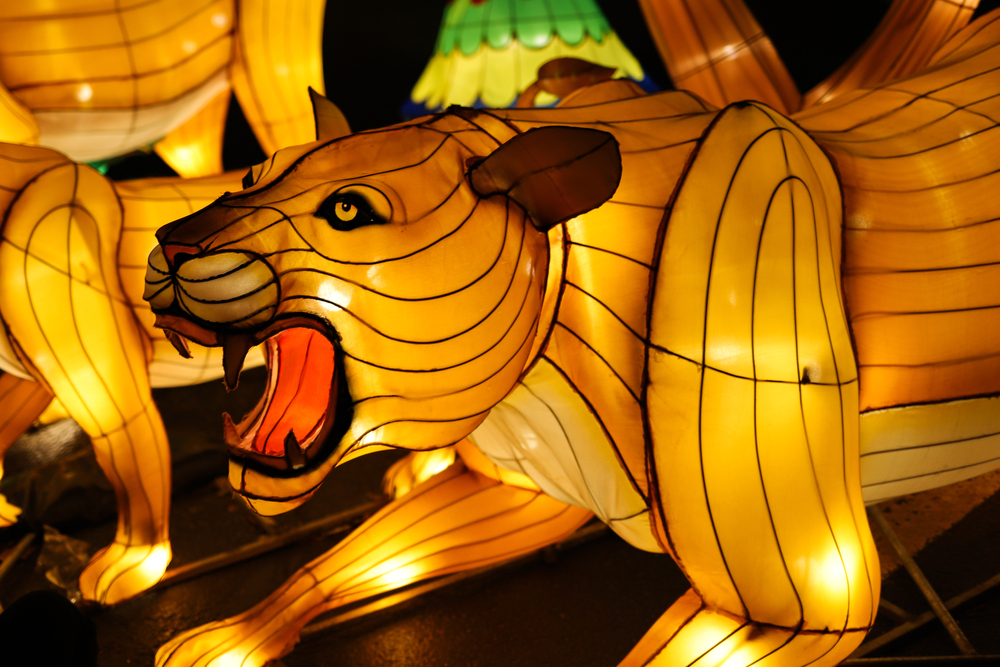 Enjoy Tchaikovsky's Nutcracker
There is something so incredibly comforting about the Nutcracker and watching it performed by the Miami City Ballet is just beautiful.
The performance is stunning and manages to somehow weave in essential elements of Miami life. The ballet has run for 30 years and runs from mid-to-late-December.
If you want to see this classic tale of sugar plum fairies and toy soldiers then make sure you book early as tickets sell fast.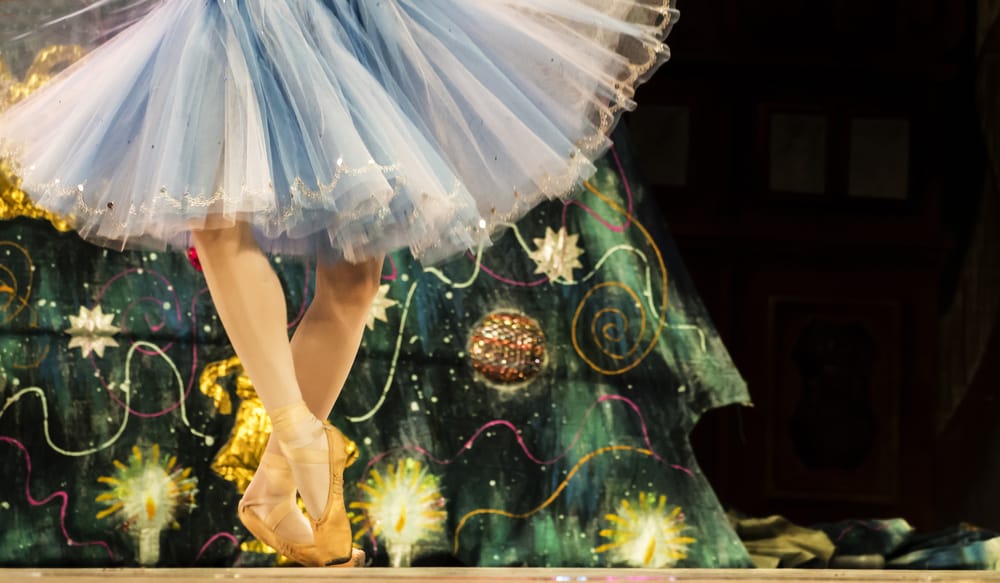 Take Part In The Miami Shores Living Nativity
Fancy really getting in the Christmas spirit? How about a trip to a live, open-air reenactment of the Christmas Story? There are live donkeys, camels, goats, and sheep. This really is the whole deal.
It takes place at the Miami Shores Presbyterian Church and is free to attend although bringing canned goods for donation is encouraged. The show only takes place for a couple of days so check with the church when it is on.
This is a great way to give to the local community and also take part in something very festive.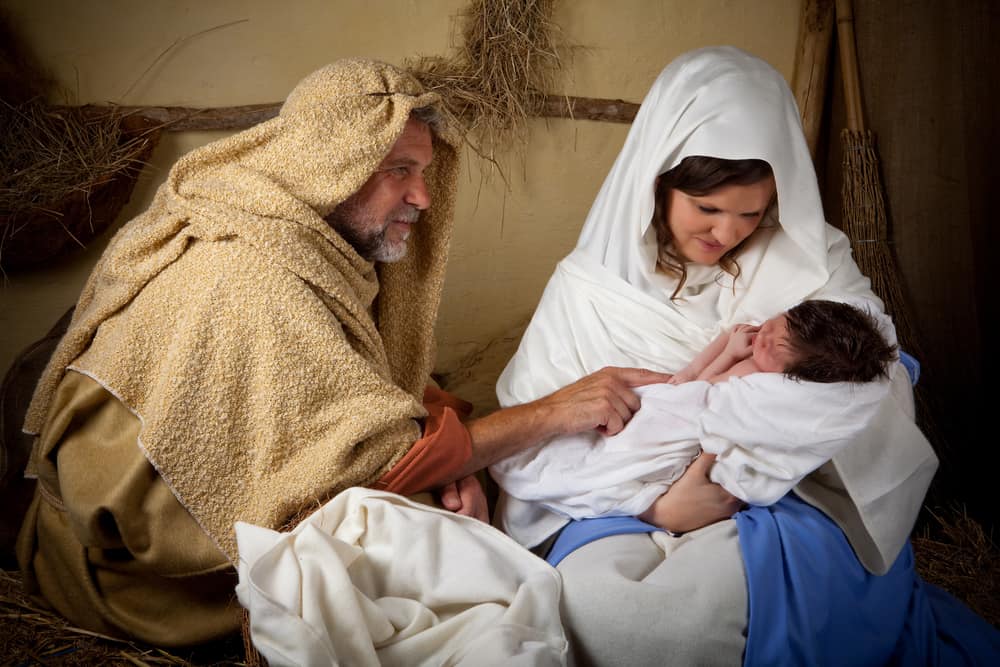 Be Wowed at NightGarden at the Fairchild Tropical Botanic Garden
The Fairchild Tropical Botanic Garden is one of the best botanical gardens in Florida and is worth a trip any time of the year.
In winter, the NightGarden event features some of the most spectacular Christmas lights in Miami! The event opens in mid-November and runs until the beginning of January.
Bring the whole family for a colorful, immersive light display that will take your breath away. The 23-acre gardens will have rainbow pathways, a talking tree, and awesome light sculptures.
You can also join the Fairy Quest, an augmented reality game, on your phone. This features lighting effects, holograms, and more.
If you get hungry, grab a snack at one of the food trucks.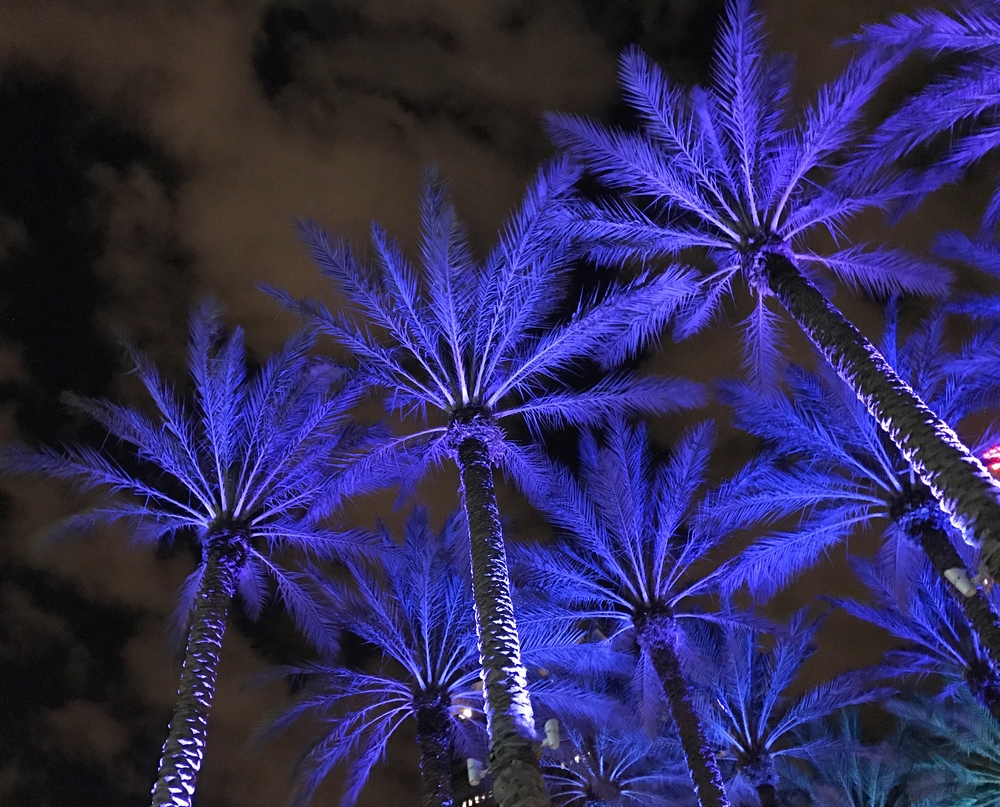 Bring the Kids to Winterland
If you are wondering what to do in Miami in December with kids, head to Winterland at Pinto's Farm. This seasonal event is sure to get everyone in the holiday spirit.
There is so much to do here! Take photos with Santa and meet Nix the Snowman and Sprinkle the Gingerbread Cookie.
There are fun rides, a petting zoo, cool photo ops, and a beautiful illuminated forest to walk through. You can also get treats and hot chocolate.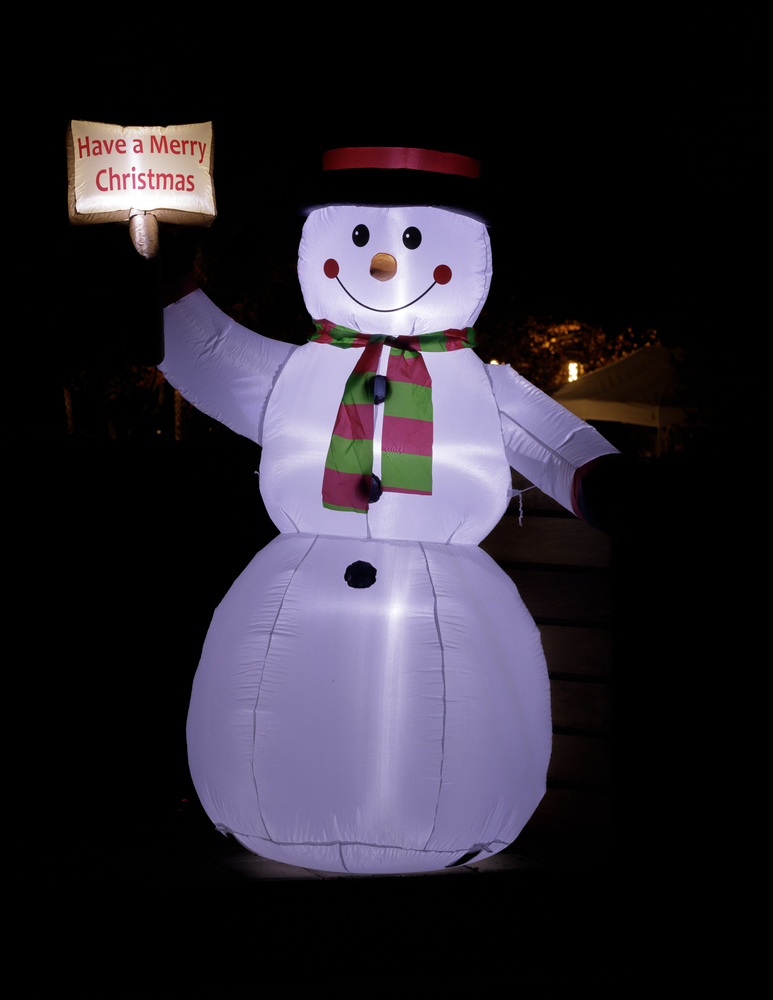 Do a Holiday-Themed Bar Crawl
If you want to celebrate Christmas the Miami way, sign up for the annual Ugly Sweater Bar Crawl.
This is one of the best downtown Christmas events in Miami for adults looking to party on their Miami vacation.
Don your ugliest holiday sweater and hit some local bars for Christmas drink specials. Your ticket includes a drink at each of the five participating bars.
There is no guide so you can travel between the bars at your leisure. All the bars are within easy walking distance.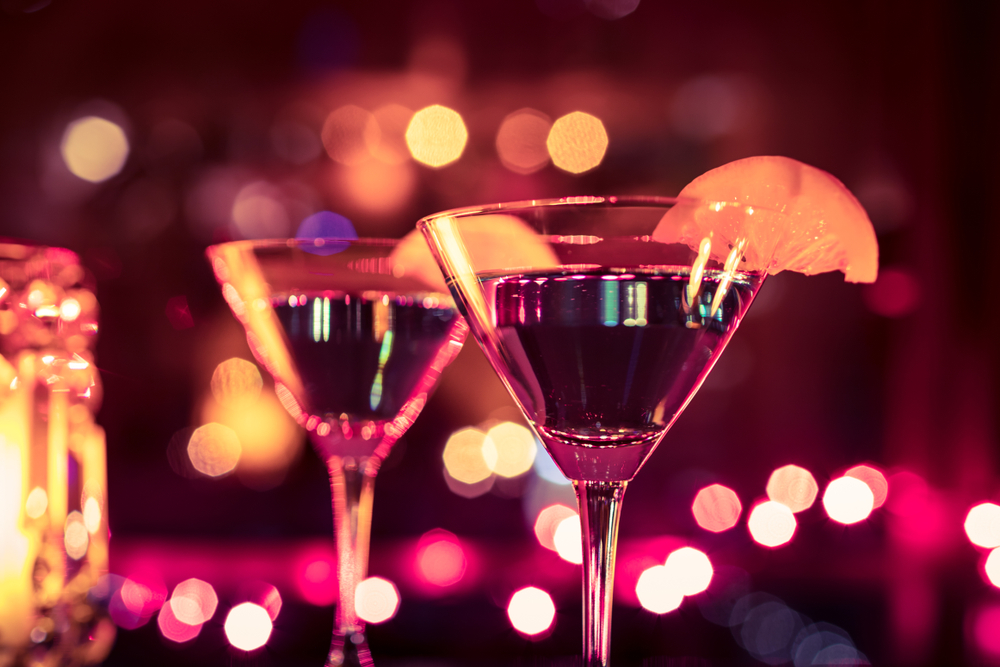 Christmas in Miami, FL, really is a special experience. Whether you just take it easy on the beach, join in the local celebrations, or enjoy the local attractions the holidays in Miami will be a memorable vacation.
Whatever you choose to do in Miami in December, we know you will have an incredible time. Please come back and let us know how your Miami in winter vacation went.
Did You Find This Post Helpful?
If so, we would love to keep in touch! We enjoy seeing photos and comments about your experiences in Florida! You can follow us on Instagram and we will repost your photos on our feed and comment too! Just tag us at @floridatrippers and hashtag #floridatrippers. We can't wait to see your travels!