Looking for the most romantic ideas for a date night in Miami? You have come to the right place!
Miami is a coastal city in southeast Florida with a population of around 500,000 people. Miami is a destination full of art, culture, and incredible cuisine. There are incredible places to stay and a plethora of delicious restaurants.
This city is incredibly cultural and romantic, and there are plenty of ideas for an enjoyable date night in Miami. The following list is full of great Miami date ideas for couples with all kinds of hobbies and interests.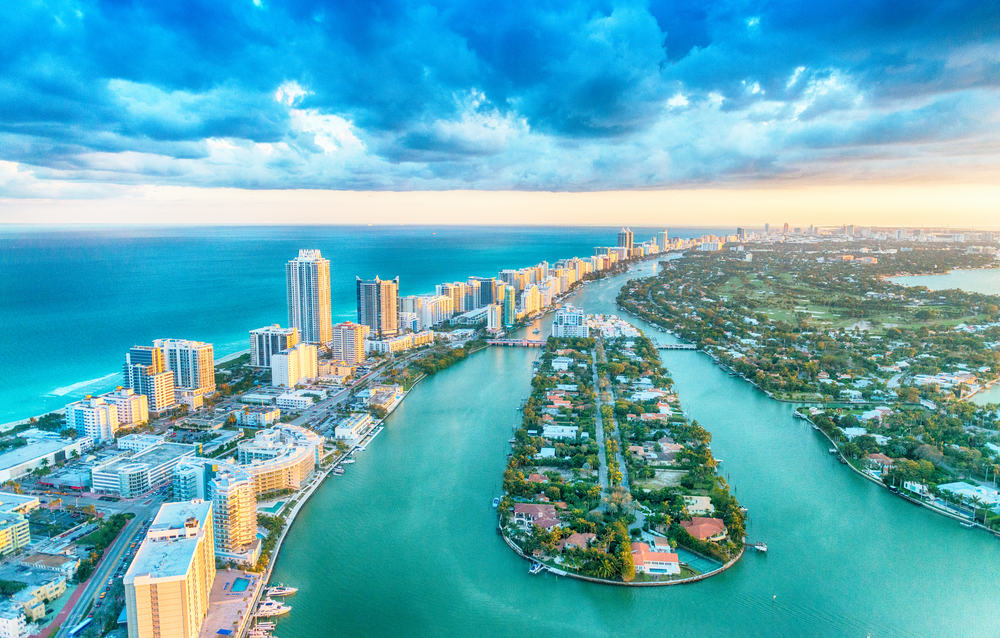 15 Romantic Ideas for a Date Night in Miami
Miami City Cruise
You can't go wrong when planning a date night in Miami when you chose to venture out on this fantastic city cruise. Departing from the Bayside Marketplace, this cruise takes guests on a luxurious boating experience through Biscayne Bay.
Guests are able to soak up the sun while cruising, and will get to see the Miami skyline, South Beach, the Venetian Islands, and even some celebrity homes! There's no better way to see Miami and the surrounding islands then by boat, making this cruise one of the many great Miami date ideas.
Book Now: Miami City Cruise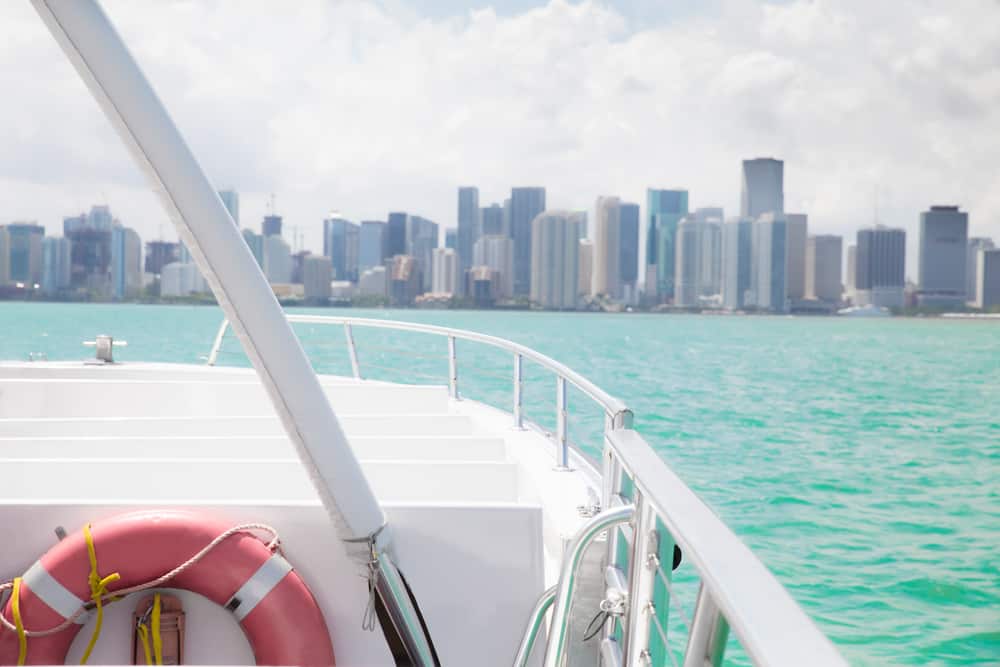 Speakeasy
For the adventurous couple, there's nothing better than exploring some of the secret date ideas in Miami. Miami happens to have several secret bars that are definitely worth discovering. This is also one of our favorite things to do in Miami for adults.
One of the many secretive bars is the Blind Barber, located in Miami Beach. By day, this establishment operates as a tried and true barbershop, but by night, the barbershop turns into a hot cocktail bar. The vintage Miami glamour-inspired bar offers patrons exciting scenery, delicious beers and cocktails, and overall, a great date night in Miami.
Coral Castle Museum
History buff couples will have the ultimate romantic date night in Miami while exploring this museum, built on a devastating love story. In an act of desperation, Edward Leedskalnin built this incredible structure to try to woo the lover who left him right before their wedding day.
The coral castle is made of 1100 tons of stone and is one of the world's many mystery structures. With no one to help him and no modern construction capability, no one knows how Leedskalnin was able to build his castle. However, there's no better way to appreciate your partner, than seeing this incredible act of love with your own eyes.
This is a really cool thing to do if you are living in Miami and looking for something you may not have thought about before!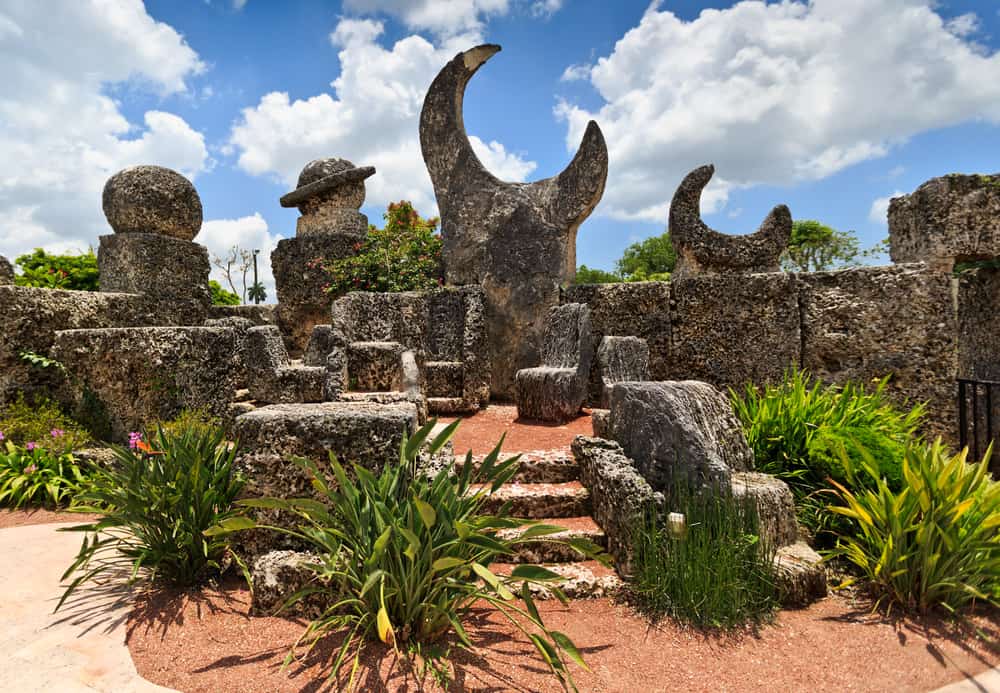 South Beach Segway Tour
It's no secret that almost everyone has, at some point, wanted to try riding a Segway. This Segway tour is the perfect opportunity to cross something off your bucket list and have a great date night in Miami. This relaxing Segway ride takes visitors through the heart of South Beach.
The tour takes visitors through Ocean Drive and Miami's Art Deco District, a must-see! Visitors will have the opportunity to see many of Miami's top attractions such as Versace's Mansion, South Pointe Pier, and Lummus Park.
Book Now: South Beach Segway Tour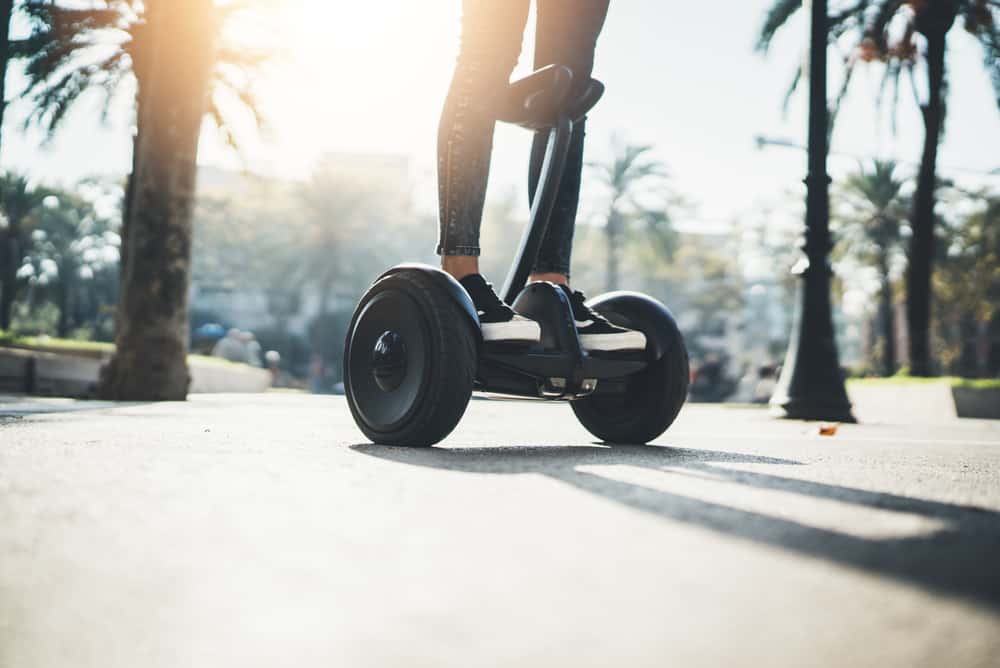 Rooftop Bar
As one of the largest cities in Florida, Miami has no shortage of profitable rooftop space, and the city has taken advantage of that by creating a large selection of fun rooftop bars. Lounging at a luxurious rooftop bar makes for a great date night in Miami.
One of the many great rooftop bars in Miami is Sugar Rooftop, located on the 40th floor of EAST hotel in Miami's Brickell area. Sugar Rooftop is sure to please and is a great Miami date idea for the couple who likes to dress up as there is a dress code. The tropical garden atmosphere and tropical-themed cocktails make Sugar Rooftop a perfect Floridian escape. This is truly one of the best things to do in Miami at night!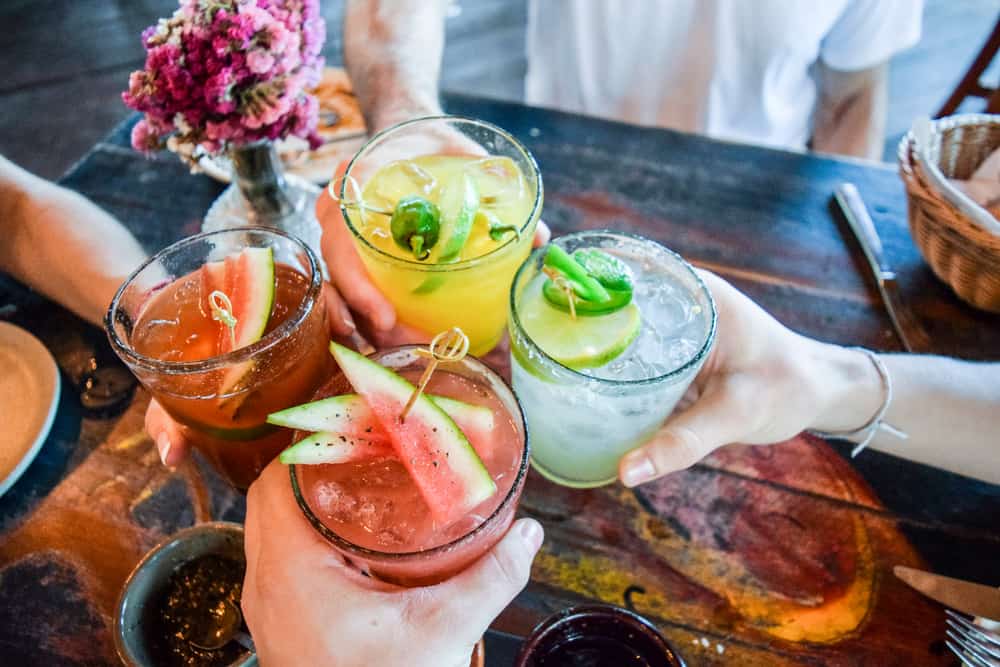 Key Biscayne
Right across the Rickenbacker Causeway, Key Biscayne is a barrier island next to Miami. Couples looking for a Miami date night including nature or one of Miami's great beaches will love the opportunities on Key Biscayne. With two Florida State parks, long stretches of beaches, and an iconic lighthouse, Key Biscayne has no shortage of things to do.
The Cape Florida Lighthouse is an especially romantic Miami date idea and is a must-see while visiting Key Biscayne. Built in 1825 to help ships navigate the Florida reefs and shores, the lighthouse stands at 100 feet tall. Take your partner for a tour of the lighthouse to understand its history and to enjoy the iconic postcard-worthy scenery of the lighthouse over the clear blue water.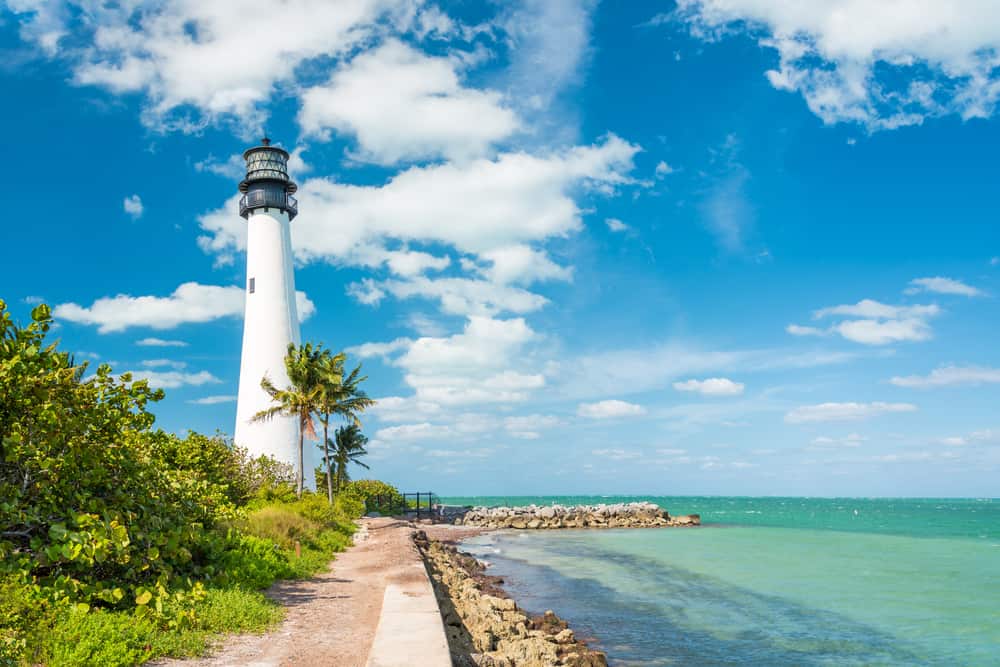 Little Havana Food & Cultural Walking Tour
Foodie couples won't find a better date night in Miami than this delicious food tour. Miami's Little Havana is known for its beautiful culture and its delectable culinary scene. Led by a local, this walking tour leads guests through the town and allows them to experience different Cuban cuisine.
While walking the colorful streets of Little Havana, guests will feel like they've been transported to another country. The opportunity to visit family-owned businesses and to try delicious, handmaid Cuban food makes this a romantic and adventurous date night in Miami.
Book Now: Little Havana Food & Cultural Walking Tour
Schnebly Redland Winery
Known for being the southernmost winery in the United States, Schnebly Redland Winery is sure to impress any couple looking for a romantic date night in Miami. The winery is family-owned, and the tour takes guests on the journey of how the winery came to be.
The grounds themselves are gorgeous, with lush waterfalls and grand architecture, but the wine is the real draw. Proving that wine doesn't have to exclusively be made from grapes, the winery specializes in a variety of tropical fruit wines. Most couples will leave the winery wanting more, and luckily, Schebly Redland is only one of the many incredible wineries across Florida.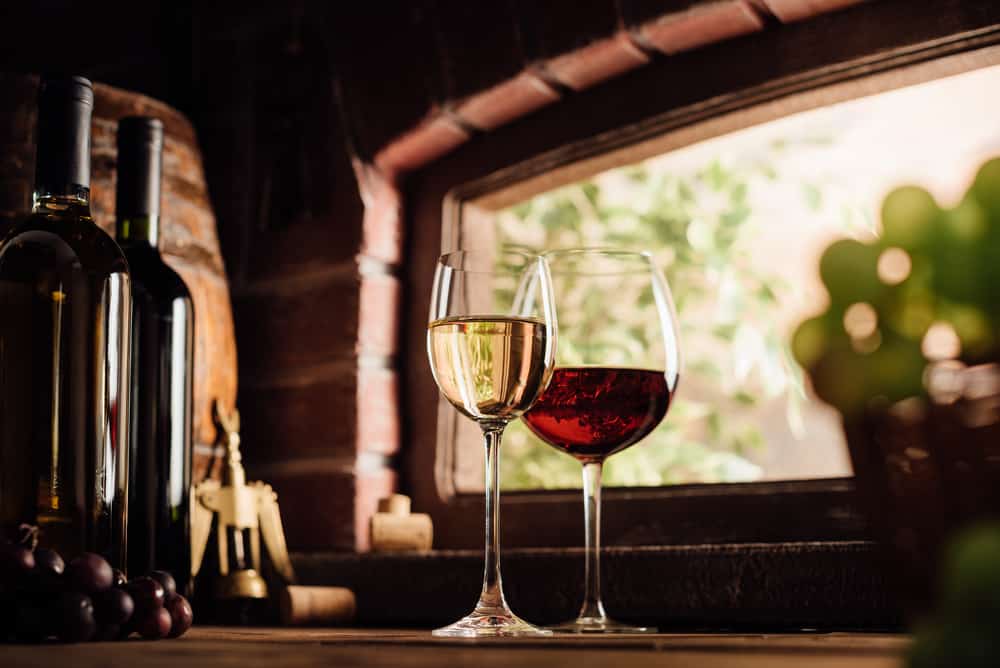 Fairchild Botanical Garden
For any plant loving couple, a visit to the Fairchild Botanical Garden is the perfect date night in Miami. With over 80 acres of lush grounds, the garden is comprised of rare tropical plants such as palms, flowering trees, vines, and more.
In addition to the rolling acres of gorgeous plants and flowers, the botanical garden also boasts a 25,000 square foot butterfly garden with many species of beautiful butterflies to see and learn about. The gardens also have rotating art displays.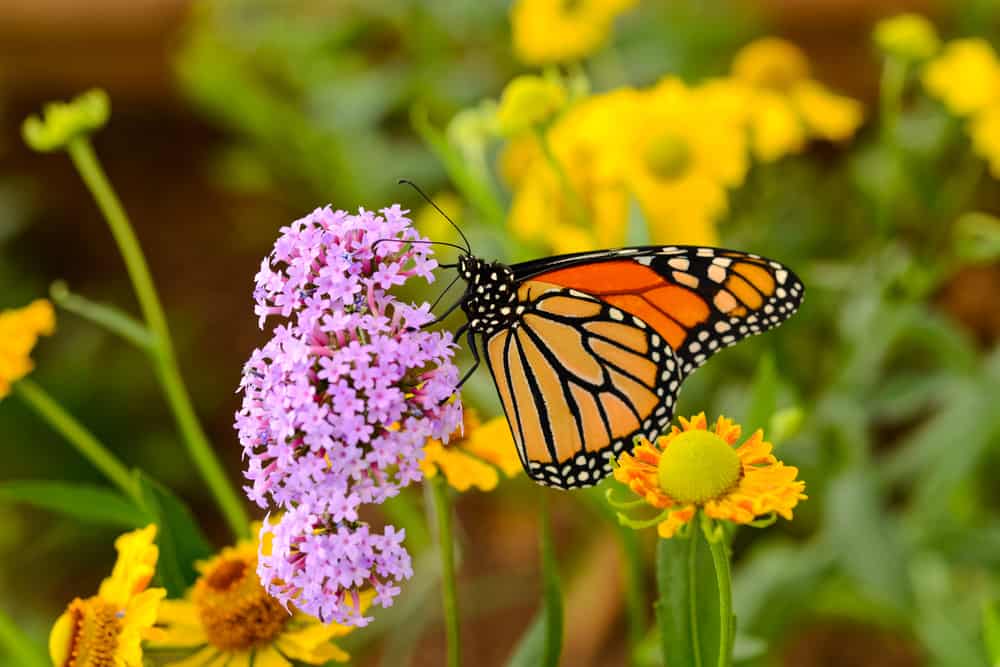 Parasailing in Biscayne Bay
For the thrill seeking couple, parasailing is one of the best ways to spend a date night in Miami. There's nothing more romantic than getting your adrenaline pumping with your partner, and experience is a great way to do that.
The smooth flight takes place 400 ft above the water, and from that height, flyers can see almost all of Miami. The hour long boat ride into the bay is a great experience itself, and then with the added experience of the parasailing ride, this is one of the most adventurous Miami date ideas.
Book Now: Parasailing in Biscayne Bay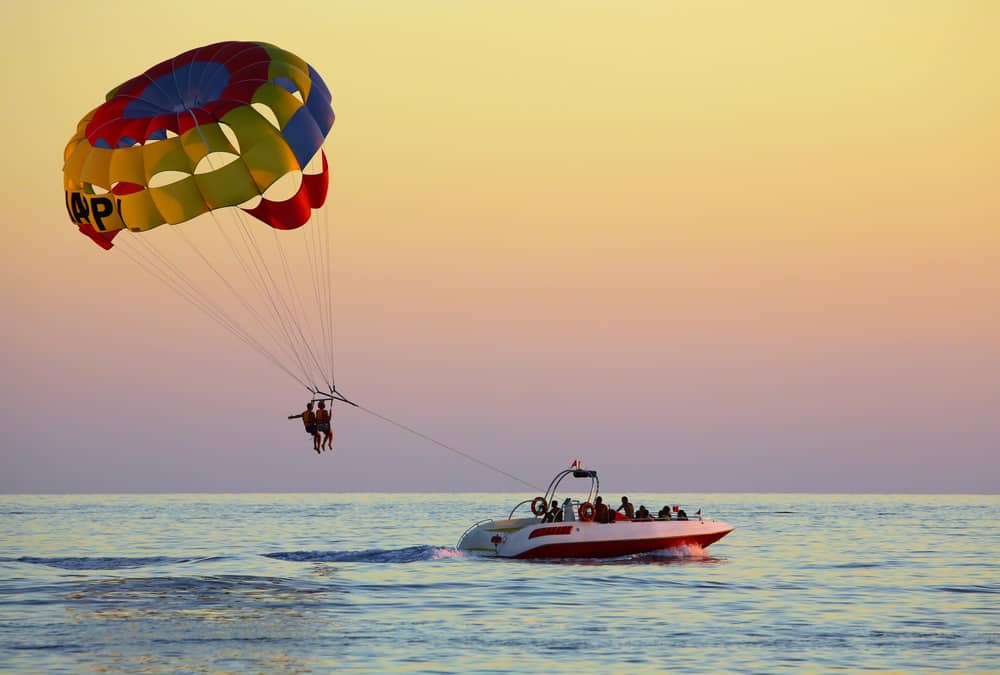 Salsa Dancing
Miami is known for its cultural Spanish influences, and a beautiful part of that culture is the salsa dance. There's almost no more romantic way to spend a date night in Miami then salsa dancing with your loved one.
Since 1935, Ball and Chain has opened its doors as a Calle Ocho venue and has some of the best live jazz and salsa dancing in Miami every night. For a date night that continues throughout the week, Ball and Chain offers weekly salsa and bachata lessons.
Wilzig Erotic Art Museum
For the adventurous couple, a great idea for a romantic and historical date night in Miami is a trip to the Wilzig Erotic Art Museum. Located in Miami's Art Deco district, the museum was founded over 15 years ago, and specializes in featuring erotic art found all over the world.
The earliest works of art displayed at the museum date back to the B.C. timeframe, and the museum even has works from famous artists such as Picasso, Rembrandt, and Dali. There is over 12,000 square footage and 4,000 pieces of work to explore.
Miami Skyviews Observation Wheel
Visitors can't miss the towering observation wheel in the heart of the Biscayne Marketplace. While its something many Miami locals see often, a ride on the observation wheel is one of the coolest ways to spend a date night in Miami.
Standing over 200 feet above the marketplace, the views from the observation wheel are unmatched. Riders will see the full glory of the Biscayne Bay as well as panoramic views of the Miami skyline. Riders will climb into their gondolas and experience the thrill of rising over the buildings of downtown Miami.
Book Now: Miami Skyviews Observation Wheel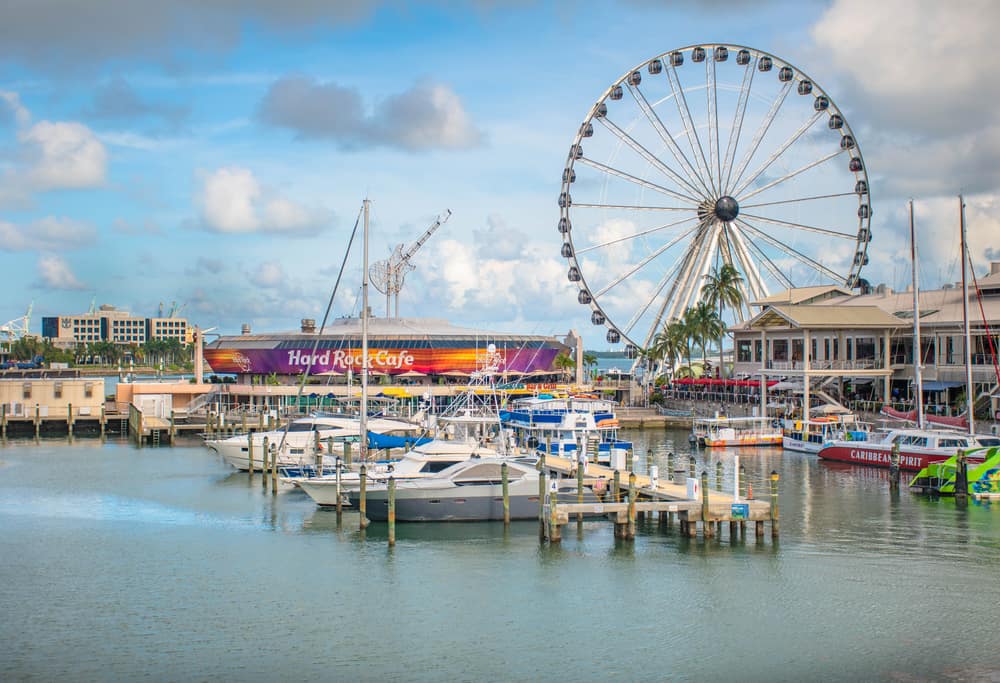 Villa Vizcaya & Gardens
For a romantic date night in Miami, head to the gorgeous and whimsical Villa Vizcaya Museum & Gardens. Villa Vizcaya highlights the glory of Miami's past, present, and future. While the museum is full of exciting history and stories of Miami's innovation, the real romantic draw of the museum and gardens is the beauty of the architecture.
Created in Miami's famous Spanish style, visitors will feel like they have stepped into a time machine and traveled into Spain, many years ago. A stroll through the gardens and the gorgeous buildings makes for a dazzling date night in Miami.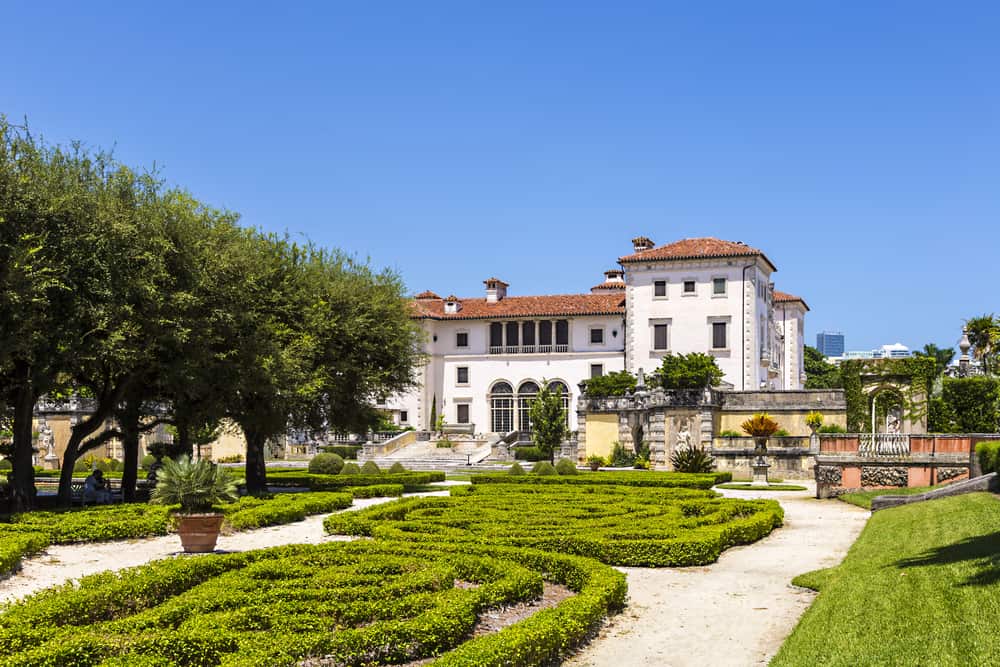 Sunset Cruise Through Biscayne Bay
South Florida is known for its gorgeous sunsets, and there's no better way to see them than from the water. This sunset cruise provides visitors with the opportunity to have a great date night in Miami while relaxing on a boat as the sun goes down.
Visitors will enjoy comical and informative commentary from the tour guide while sailing past several famous islands such as star island. The tour will also sail past some homes of celebrities and the famous Miami South Beach.
Book Now: Sunset Cruise Through Biscayne Bay