Are you looking for restaurants in Oldsmar Florida? We have you covered with our list of the best restaurants to try in Oldsmar!
Oldsmar is a suburb of Tampa located just west of Tampa International Airport! Situated in between Tampa and Clearwater on the Tampa Bay there are a ton of restaurants and cuisines to explore in this area!
With tree-lined street Oldsmar is the perfect place to stop before or after heading to some of the prettiest beaches in the Tampa Bay Area!
Come explore a variety of cuisines from Tiki bars, sports bars, Indian, Chinese, sushi, vegan raw foods, Mexican, seafood and upscale American cuisine.
17 Best Restaurants In Oldsmar Florida You Must Try
Jack Willie's Bar Grill and Tiki
Jack Willie's Bar Grill and Tiki is one of the outdoor restaurants in Oldsmar. Situated on the water come here to eat if looking for a lively atmosphere. They are open Tuesday to Sunday 11 am to 10 pm! This is a great family friendly restaurants with outdoor yard games like jenga, corn hole and ring toss.
Live music is played on the outdoor deck Friday through Sunday! And weekly trivia is hosted on Thursday evenings from 7 pm to 9 pm. If you come weekdays between 5 pm and 7pm check out Jack Willie's happy hour!
Jack Willie's is one of the restaurants in Oldsmar that serves delicious seafood. Try the baby clams, calamari, crab-cakes or smoked fish dip as appetizers. Or a basked to scallops shrimp, grouper fingers, oyster or chicken tenders. They also have wings, quesadillas, gator bites, and fries!
For those looking for something a little healthier there is a large salad menu from caesar, chef, spinach, house with your choice of mahi-mahi, scallops, redfish, salmon, chicken or steak.
Or sandwiches like chicken club, portabella veggie, rueben with turkey or corn beef, po-boys, and an assortment of seafood sandwiches as well as burgers and veggie burgers.
If coming for dinner try one of the baskets with either grilled, fried or blackened seafood choices like scallops, clam strips, redfish or a combo platter!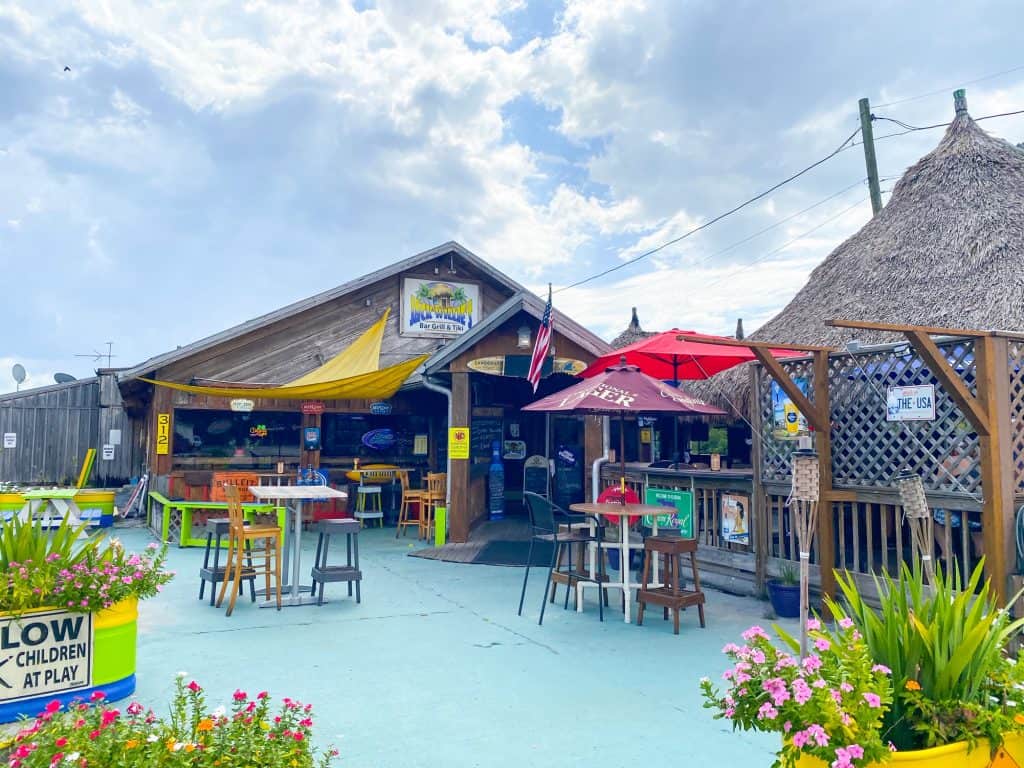 Zapata's Mexican Bar and Grill
Zapata's Mexican bar and grill is one of the casual restaurants in Oldsmar serving Mexican food. The restaurant is names after Emiliano Zapata a leader of the Mexican revolution. Start you meal off with house chips and salsa but make sure to leave room for some delicious food!
A lunch menu is served Monday to Friday from 11 am to 3 pm with items like shrimp fajitas, tacos de asada, super lunch combo, arroz con pollo, Zapata's enchiladas, burritos and pollo con crema. Or you can even create your own combo with two or three lunch items!
On the regular menu you will find favorites like Mexican street tacos served Mexican or gringo style with a large selection of meat choice from carnitas, chorizo, al pastor, asada or shrimp. As well as burritos, tacos, chicken, steak and seafood entrees.
If looking for vegetarian meal options Zapata's serves veggies fajitas, chile relleno, quesadillas and chimichangas! And don't forget to leave room for dessert like the churros or a platter of flan, churros and fried ice cream!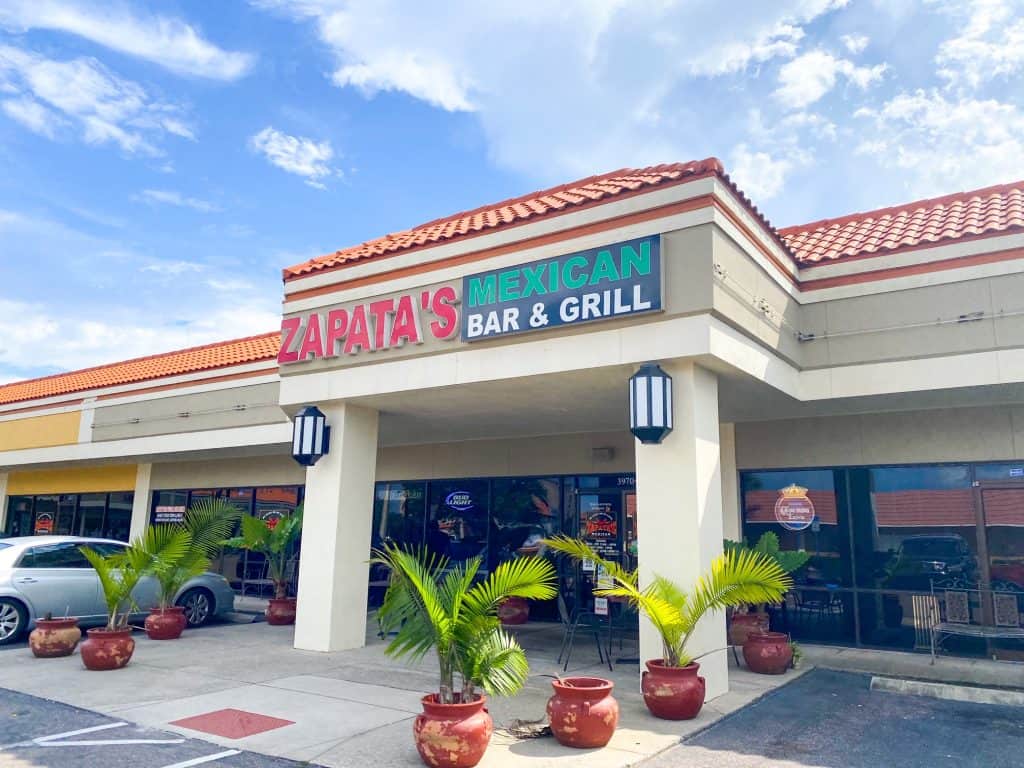 Hennessy's Bar and Grill
Hennessy's Bar and Grill is one of the Oldsmar restaurants that doubles as a late night bar and hangout. With pool tables, air hockey, a stage with live music, and a ton of TV's to watch sports games this is a lively neighborhood hangout. They are open from 8 am to 3 am.
The menu is focused around bar favorites like mozzarella sticks, corn dogs, chicken fingers, onion rings, nachos, chili, quesadillas, Philly, chicken wrap and chips and salsa.
They also serve pizzas, chicken wings, burgers, sandwiches like sub, blt, and customer favorite pressed cuban each served with a side like fries, chips, cole slaw or potato salad.
If coming in the morning they serve a breakfast menu from 8 am to 11 am on weekday and until 1 pm on weekends like egg omelettes, breakfast sandwiches and burritos or biscuits and gravy.
Hennessy's have a large bar menu with beers, and liquors. Come by for the weekly Tuesday Texas Hold Em, Wednesday Karaoke, Bike night the first Thursday, and live music on Friday and Saturday.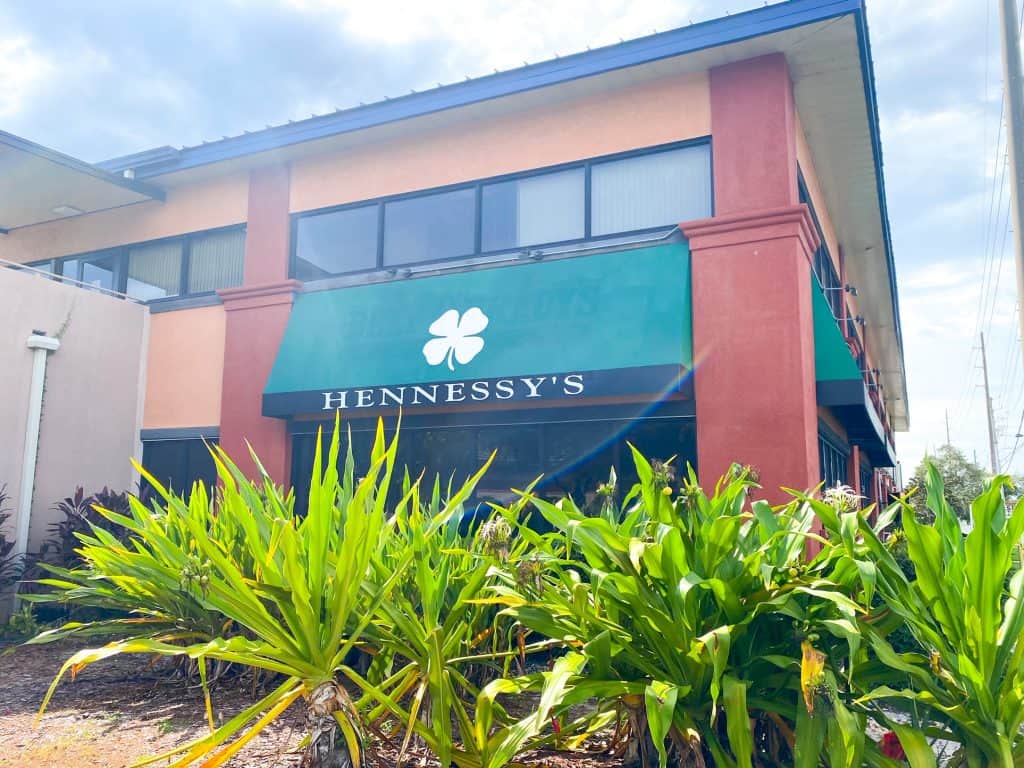 Beachwood Seafood Kitchen and Bar
Beachwood Seafood Kitchen and Bar is an upscale casual nautical themed restaurants. The owners of Beachwood believe in stunning presentation and focus on creating a sophisticated ambiance with classic and modern take on seafood and sushi dishes using freshest seasonal ingredients.
Happy hour is weekdays from 4 pm to 7pm at the Bar and hightop tables and is $2 off wine, cocktails, beers, and sushi!
There is a sunset menu or early bird dining from 4 pm to 5:30 with entree's served with salad or soup, and fresh bread. Try the surf and turf with jumbo shrimp, prince Edward island mussels, grouper piccata or macadamia crusted salmon.
Try the sushi as well like Veracruz with shrimp tempura, the oldsmar with white fish or even the ultimate a sushi boat that serves 6 to 8 people!
Come for the Saturday Brunch served 11 am to 3 pm! With brunch items like pan seared scallops, omelettes, coconut shrimp, cow-lamari, shrimp and grits, avocado toast and more!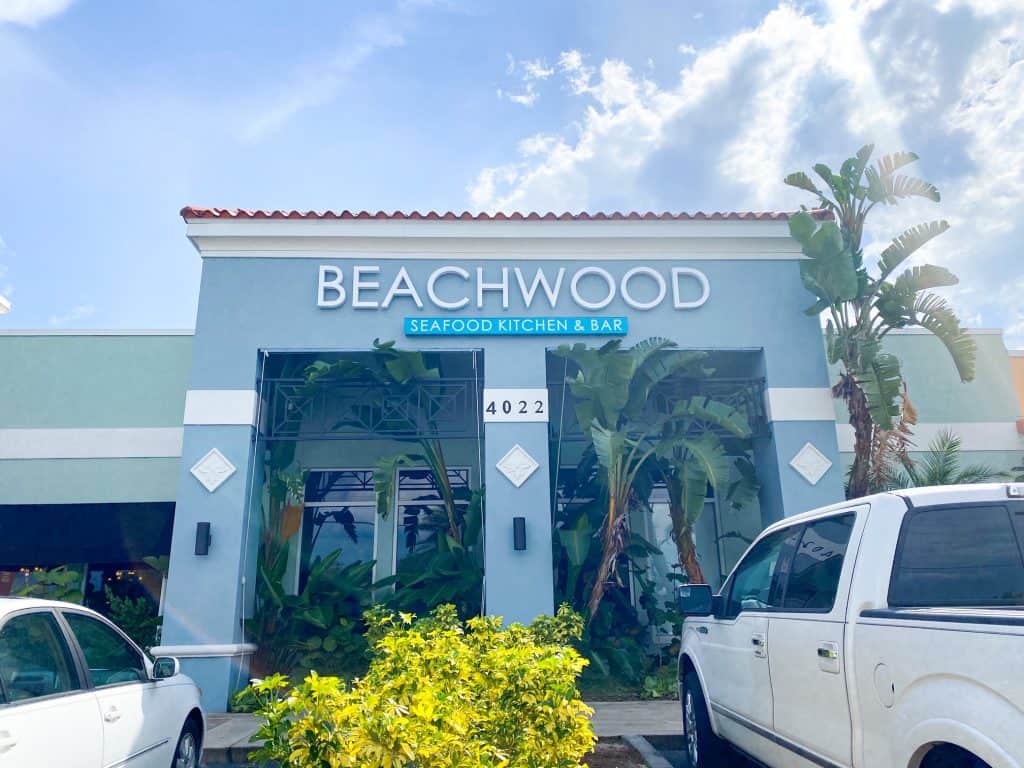 Pacific Thai Cusine
Pacific Thai Cuisine serves some of the best Thai food in Oldsmar. Open weekdays for lunch and dinner, and only dinner on the weekends. They also serve some of the best sushi in Oldsmar.
Each of the Pacific Thai lunch specials come with soup, salad and rice. Try the salon lover tempura, filet of snapper sweet and sour, crispy eggplant and tofu green curry, amazing eggplant or chicken teriyaki. They have a wide selection of curries, noodles and fried rice!
The sushi lunch is served with soup, salad and two rolls for only $11. Choose from tuna, spicy, Tampa, spider, tofu or crunch rolls and more.
Dinner Specialities include whole deep fried snapper, roasted duck, soft shell crab, two friends panang, amazing eggplant, volcano shrimp, sizzling seafood, and mixed vegetables in a brown sauce.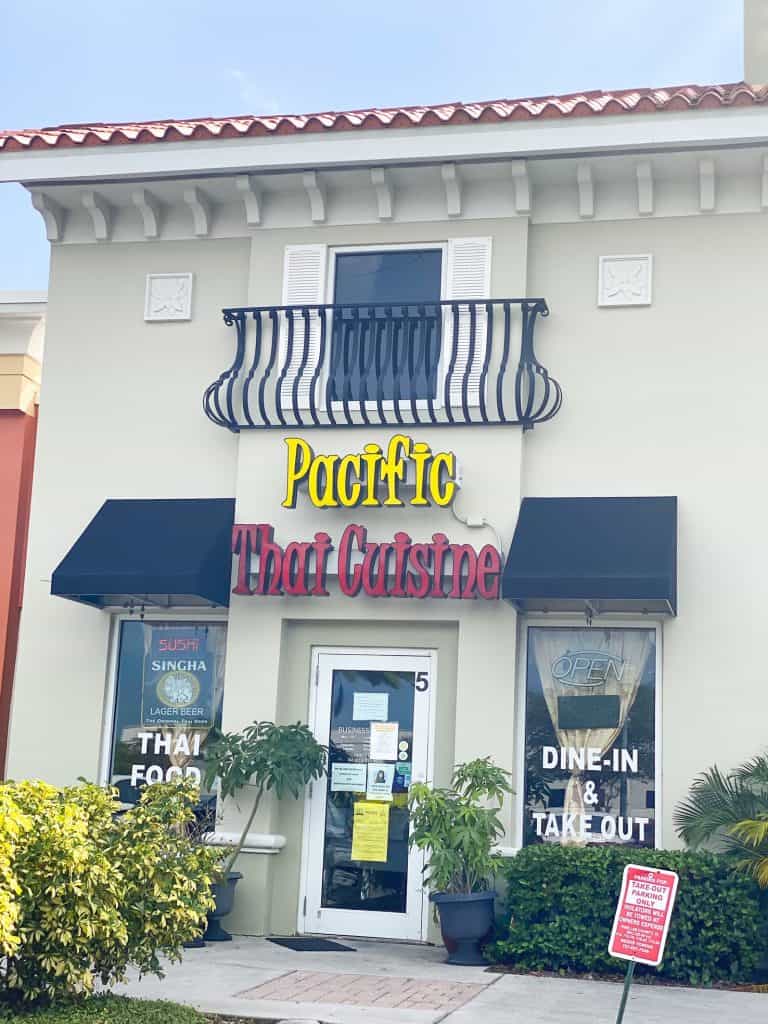 China Taste
China Taste is our favorite Chinese restaurant and we have been patrons for years and years! They know our order by heart and are always the nicest people ever!
We have tried other Chinese restaurants in Oldsmar and haven't had good luck until we tried China Taste and we haven't gone back or switched it up since then because the food was so good!
If you try going there, you will be in for a real treat! It is family owned and operated and we love supporting small businesses!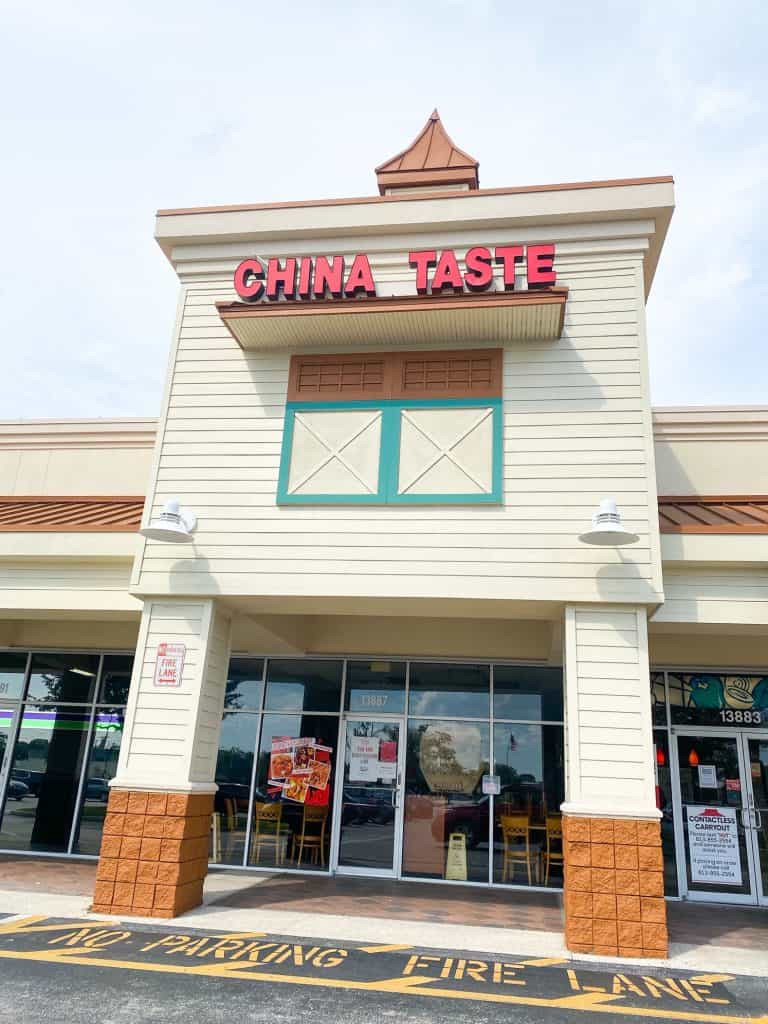 Whiskey Wings Sports Bar and Grill
Whiskey Wings Sports Bar and Grill has several locations in the Tampa Bay area from Oldsmar, Tarpon Springs, Temple Terrace and St. Pete. There is a large outdoor covered patio and seating with plenty of Tv's to watch sports games.
Live music is held every Friday and Saturday night. With a number of specials like Monday all you can eat wings, Friday Bogo fajitas, or Thursday cheeseburger and fries.
From quesadillas, nachos, slides, wings, tacos, burgers to salads and soups. There are also entrees like fish and chips, filet mignon tips, grilled salmon filet, mac and cheese, Kentucky BBQ braised pulled pork, Cuban sand-which, Meatball sub and more.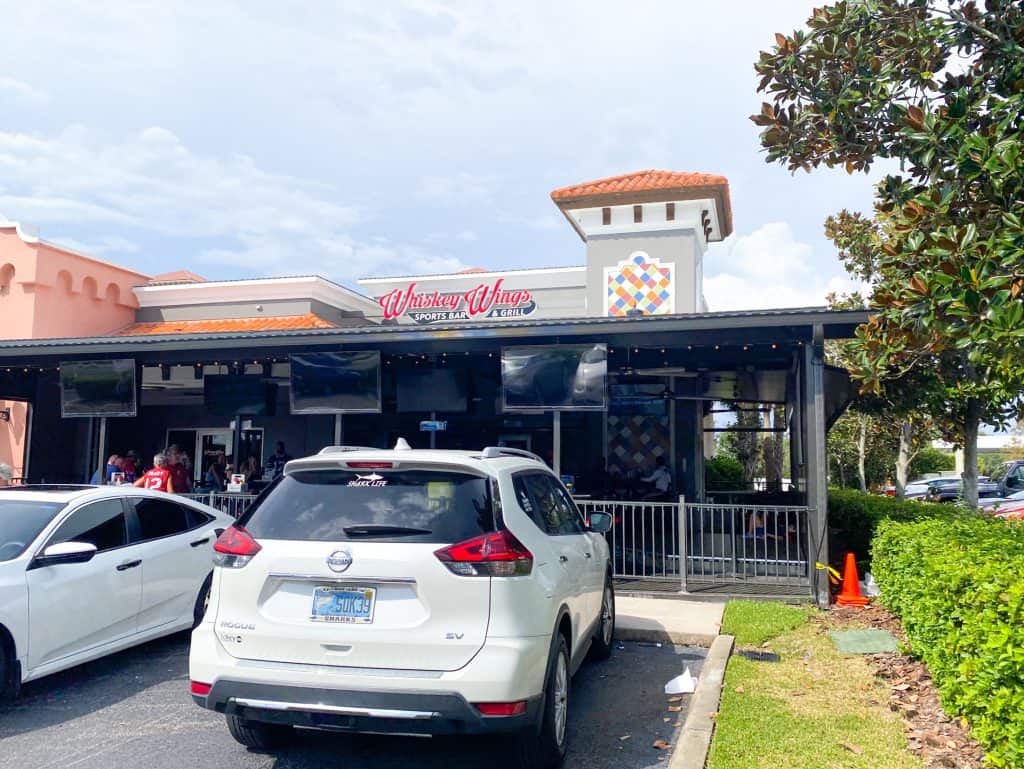 Rawk Star Cafe
Rawk Star Cafe is one of the plant based restaurants in Oldsmar that serves raw and organic foods. The menu is focused around super foods that offer a myriad of health benefits. All menu items are GMO, Gluten, Corn, Soy, Dairy free as well as vegan and raw.
From breakfast favorites like cereals, acai bowls, chia puddings and power wraps. To lunch and dinner menu items like Avocado veggie wraps, eggless egg salad, rawster with nut pate, raw chili, salads, rawghetti with zucchini noodles and kelp noodles, a raw burger platter, raw tacos, and Thai lettuce wraps.
Try the number of raw desserts like cheezecakes, kombucha float, smoothies and juices.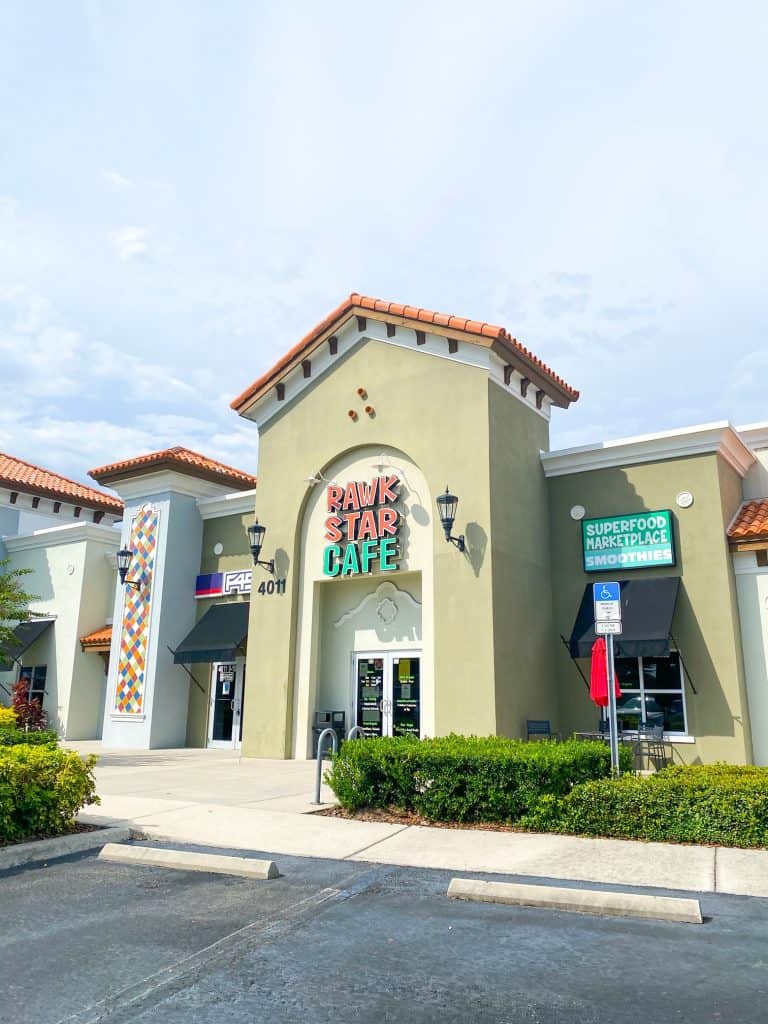 Flamestone American Grill
Flamestone American Grill is one of the restaurants in Oldsmar Florida that focuses on cooking using Fire and Stone to cook naturally using highest quality to provide exceptional food!
From fresh table side guacamole to stone oven flatbreads, market fresh seafood, aged steaks cut on property and a full bar you will have a wide variety of menu items!
A happy hour is held daily from 2pm to 7pm in the bar with $2 off wine, cocktails, beers and appetizers. And all house wine is only $4.5 until 7 pm. With a sunset dinner menu from 4 pm to 5:30 pm.
From scallops and polenta, fire grilled artichoke, crab cakes, buffalo cauliflower to hand cut steaks fire grilled with a choice of two sides. Try the filet mignon, prime rib, wrangler or cowboy cut or the steak poutine.
For fresh market seafood try the shrimp and scallop linguini, chilean sea bass, grouper scampi or grilled swordfish. To farm surf and turf, baby back ribs, rack of lamb and chicken and waffles.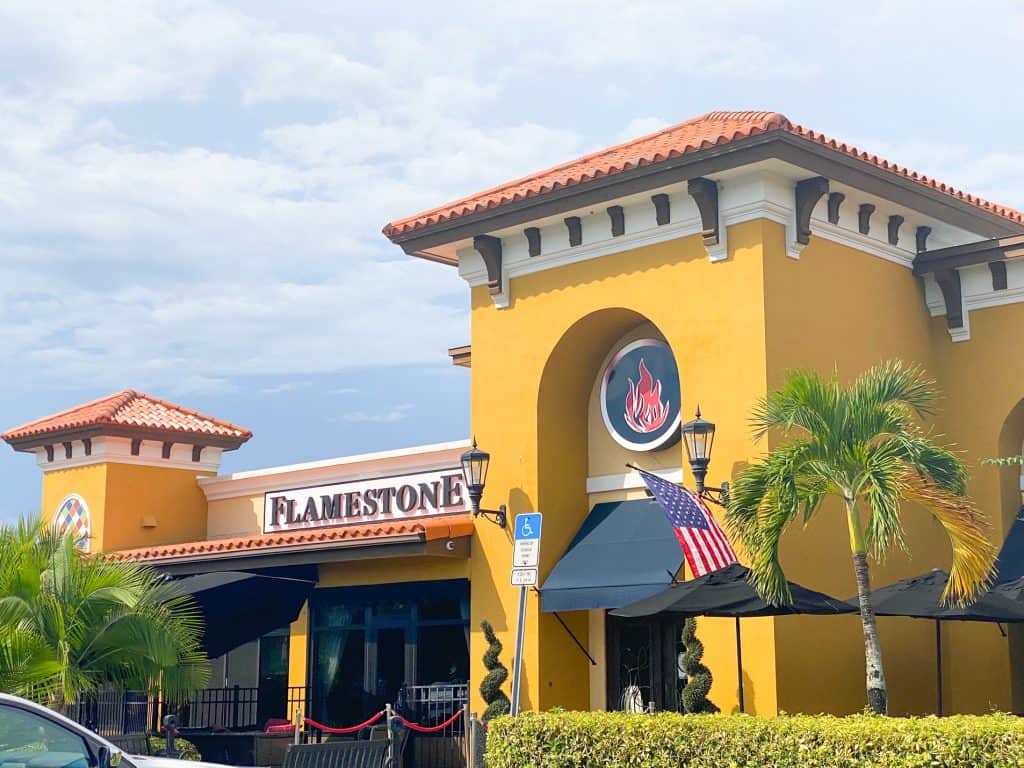 Caza Cosenza Italian Restaurant
Caza Cosenza is one best restaurants in Oldsmar for Italian food imported all the way from Italy. From authentic pastas made in house to homemade breads and ice cream you can expect everything to be made to order.
With seating indoors in a bright white space or outdoor patio area. Live keyboard music is provided by George on Friday and Saturday evenings.
Try antipasti like burrata and prosciutto di parma, mozzarella frita, bruschetta to homemade soups like zuppa di fagioli. Try any of the fresh made pastas like tagliatella Italia, Fettuccine, ravioli della casa, or lasagna.
Try seafood pastas like catch of the day with olive and capers, or in a white whine sauce and the signature dishes of Grigliata di Mare or Grigliata di Terra.
If in the mood for veal try scaloppini al vino or marsala, a filetto, or chicken piccata. Leave room for dessert like Baba a rum cake, homemade gelato, or grandmothers pie with custard and pine nuts.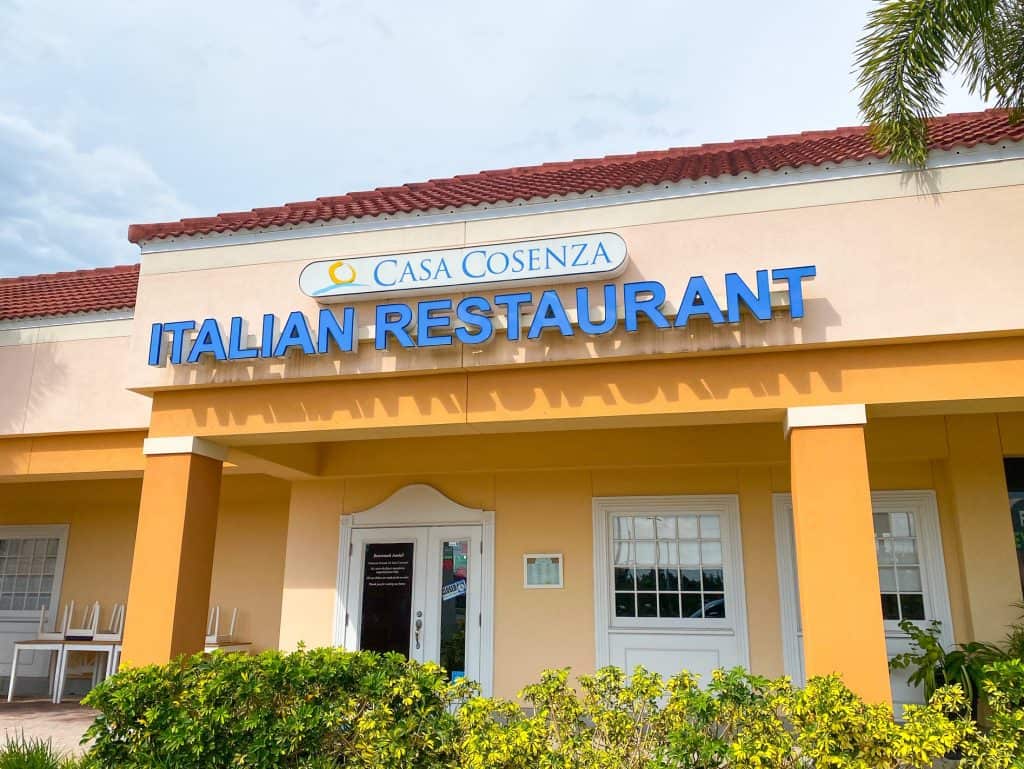 Oishi Sushi and Thai
Oishi Sushi in Oldsmar serves both Thai and sushi menu prepared by Chef Ping and Chef Sam. If looking to eat out 4:30 to 7:30 pm try happy hour with sushi lovers specials or happy pick two specials!
Lunch specials include two rolls with salad and miso soup for only $11. Pick from any of your favorite rolls like spicy tuna, Tampa roll, California, chicken katsu, Mexican or avocado. Or if in the mood they have bento lunch box specials served with salad, soup and tree pieces of nigiri and a California roll.
Oishi dinner menu items include snapper chili, duck and seafood panang, king of the seas with seafood, volcano jumbo shrimps. Also included are bento box dinner specials with soup, salad, dumplings, egg roll and sushi with your choice of entrees like shrimp tempura, pad Thai, beef teriyaki, chicken peanut sauce and more.
Other menu items include noodle bowls, udon, teriyaki, and sautéed meals in an assortment of sauces or curries and fried rice.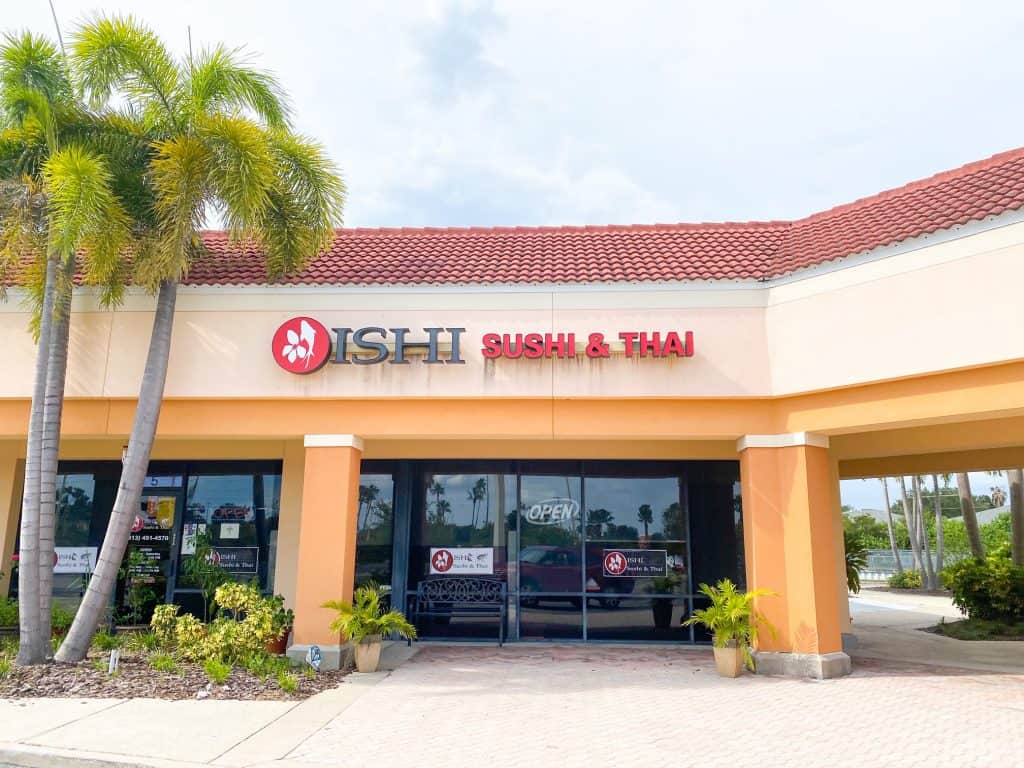 Wooden Ladle
Wooden Ladle is an Oldsmar restaurants serving a wide variety of Asian dishes paired in a rotating seasonal menu. This is a great place for a girls night out as you can share many small plates and dishes.
Try the mini egg rolls, tofu spring rolls, veggies spring rolls. Or bows of pho with beef, chicken and veggies. They also serve ramen in a wide variety from chicken, soba to veggies, and pork belly.
There is also poke bowls that you can build your own or choose a signature bowl from Wooden Ladle. Don't forget desserts like mochi ice cream or fried donuts!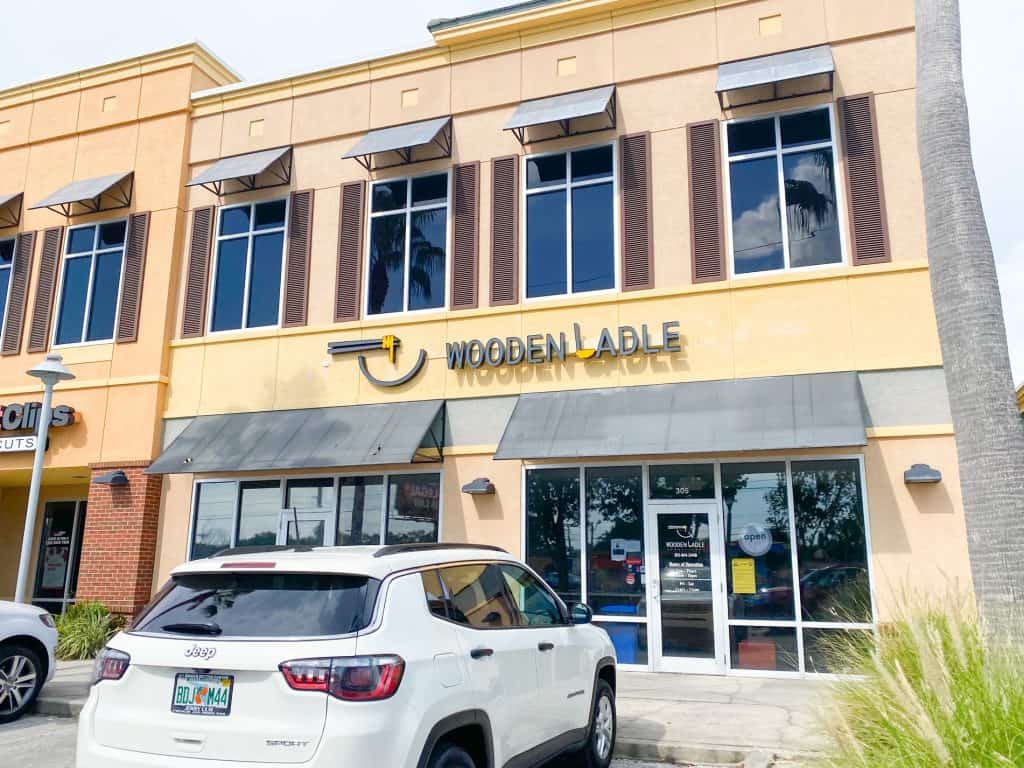 Salt Rock Tavern
Salt Rock Tavern is one of the best restaurants in Oldsmar for elevated bar and tavern food complete with a full bar. Happy hour is served Sunday and Monday all day and Tuesday to Saturday from open until 7 pm. $6 martinin's, $5 wines and sangria, and $3 pints!
From small plates like jumbo shrimp cocktail, oysters, bacon wrapped scallops, tuna poke, coconut shrimp bites and twin filet bites. To salads, burgers like Ybor with guava jelly, swiss and bacon. To flatbreads and handhelds served with fries.
Entrees include steakhouse stir-fry, baby back ribs, shrimp Alfredo, crispy ginger salmon to stuffed sea bass and fresh caught grouper, filet and bone -in ribeye.
Supper club is early bird menu served Sunday 2 pm to close and Tuesday to Saturday open until 6pm. The tavern favorites are $16.90 and include salad and dessert as well as entrees like chicken rock-n-blue, fish and shrimp, filet kebobs, and coconut crusted shrimp.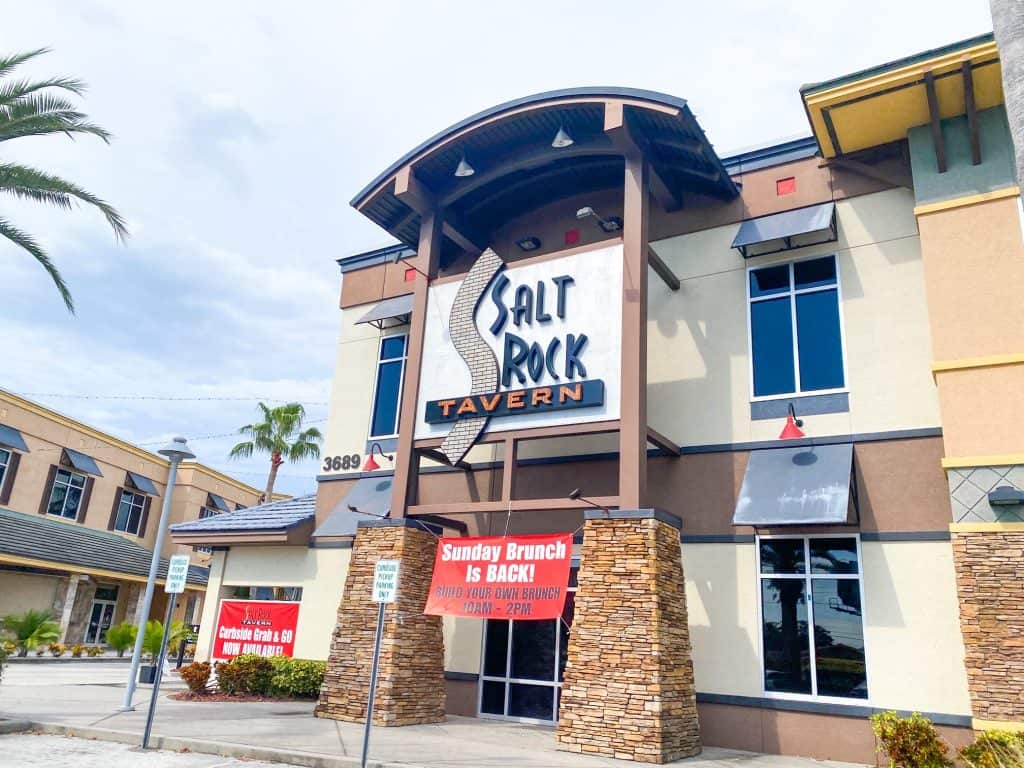 Rumba Island Bar and Grill
Rumba Island Bar and Grill describes themselves as food in Oldsmar served on "island time". Open 7 days a week for both lunch and dinner with all all-day happy hour with two for one margaritas, sangrias, and cocktails. As well as live music Friday to Sunday on the tiki deck.
Rumba brings an authentic cuisine with fresh seafood in a fun tiki bar atmosphere. The menu is focuses on seafood like tuna teaser, shrimp bisque, ahi tuna, firecracker shrimp, coconut shrimp, mussels, sea bass bites.
To salads and sandwiches liked mojito pork, freshet grouper sandwich, collard green melt, grouper rueben or killer hogfish sandwich billed as the best sandwich in the world.
Try the calypso bay hogfish, stuffed grouper, bacon wrapped scallops or south African lobster tails. Or dishes from fire pit like prime ribeye, island smokin meatloaf, Montego bay half chicken.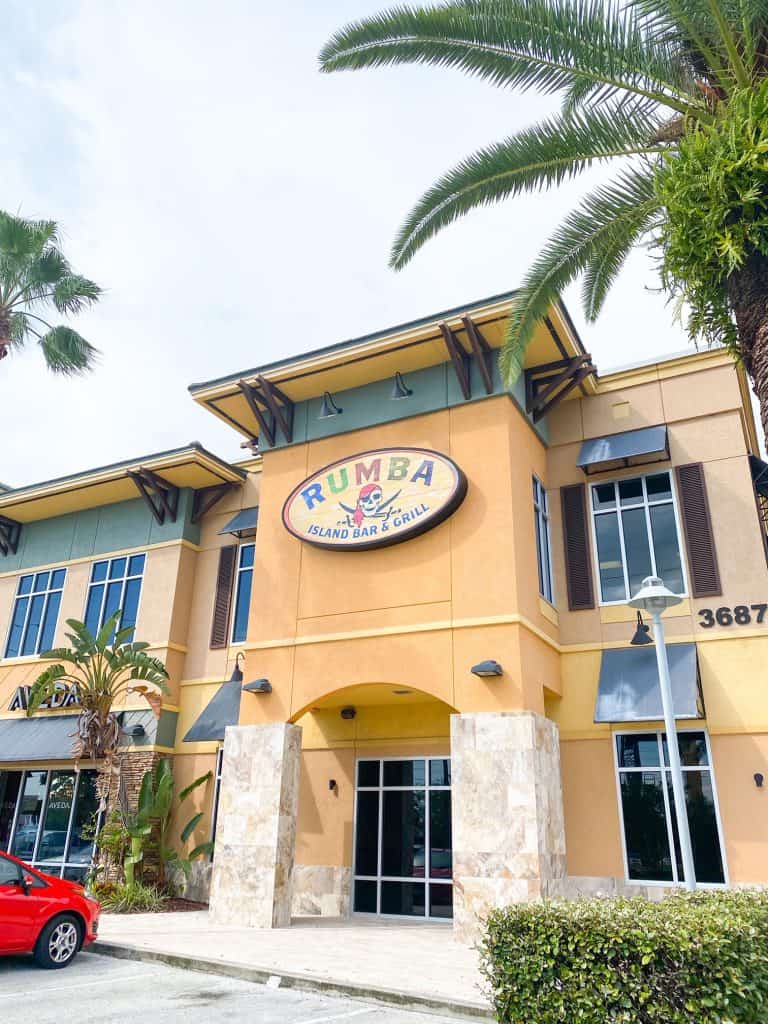 Daddy's Grill
Daddy's Grill has been a family owned restaurant in Oldsmar since 1995 serving a large selection of fresh seafood, homemade soups and sandwiches.
For breakfast served all days try the eggs Benedict, country fried steak and eggs, three egg omelettes, waffles and pancakes.
For lunch try the gulf shrimp starter, calamari, chicken wings or lighter fare try the oriental chicken salad, salmon or buffalo chicken salad. Or one of the $10 lunch specials like BLT, tuna, chicken or egg salad, corned beef.
Also on the menu are burgers , fish sandwiches or seafood specialties like fresh caught grouper, sea scallops, fresh salmon or gulf shrimp served with a side.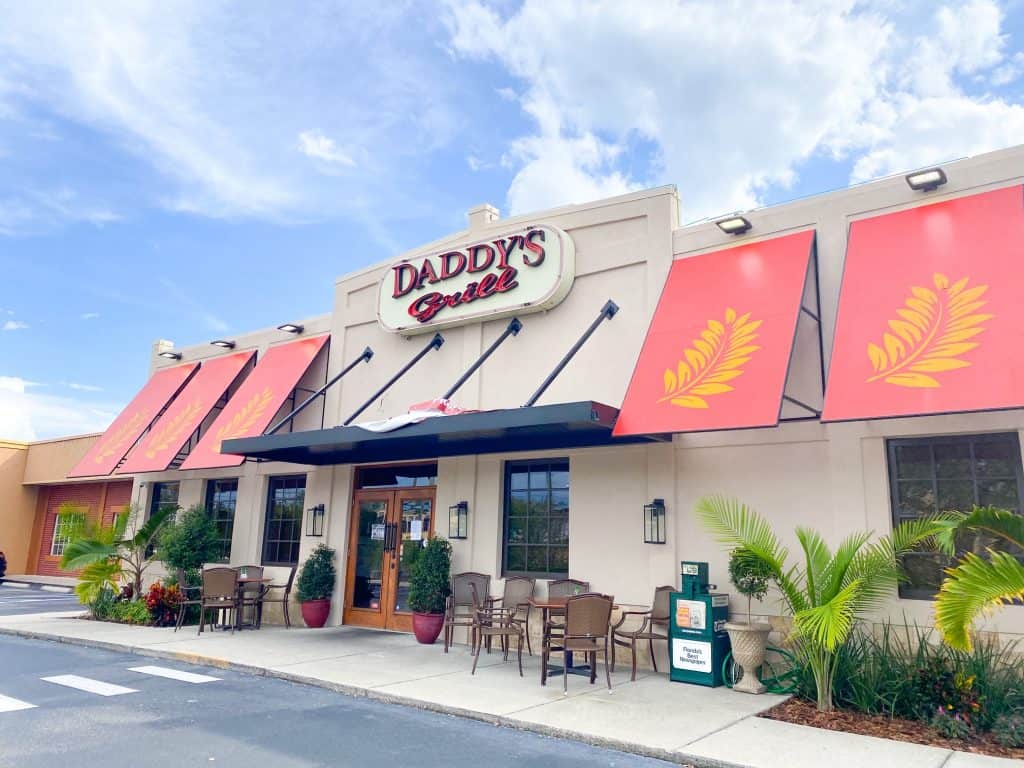 Desi Tadka Indian Cuisine
If looking for Indian restaurants in Oldsmar Florida head to Desi Tadka Indian Cuisine. Open 7 days a week for lunch from noon to 3 pm and 7 days a week for dinner from 4:30 to 9:30 pm. Make sure to try the homemade naan bread baked in a clay oven.
The menu items are focused around the Punjab providence of India providing diners with a unique blend of spices but are not spicy like most diners would think. Try one of the traditional tandoor or clay pot entrees.
Try one of the tandoori like vegetables, chicken or lamb. Vegetarian curry dishes like Dal Tadka or Saag Panner. They also have lamb and goat specialties like goat or lamb curry or lamb vinadaloo. Or fish and shrimp curry.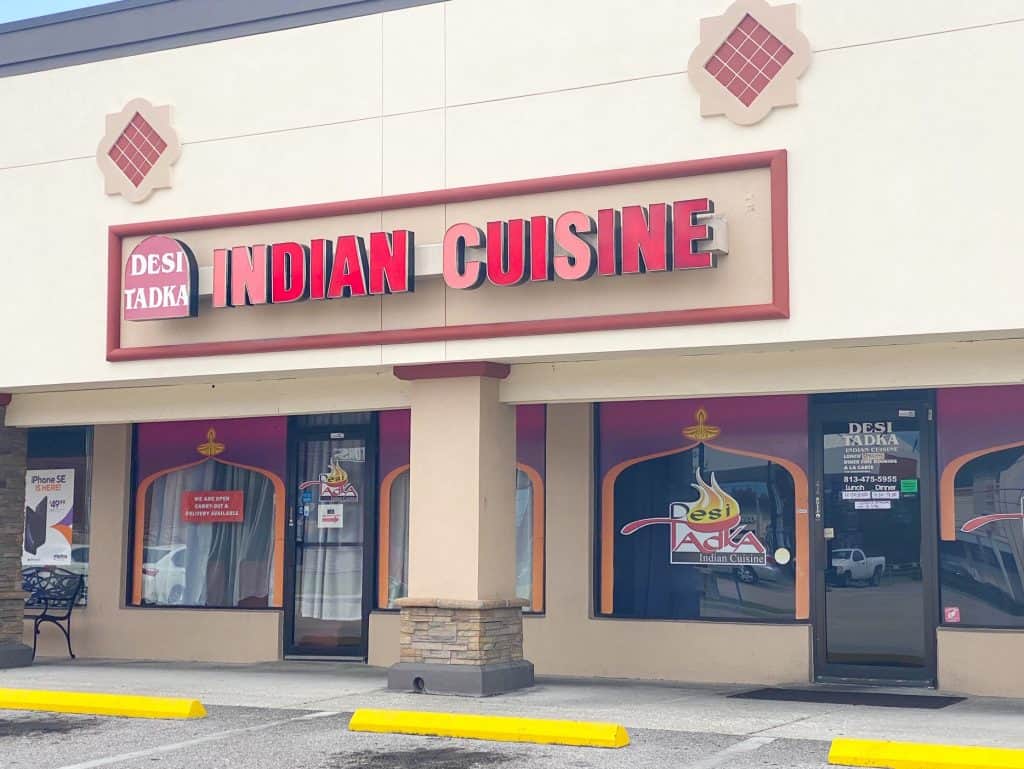 Aki Sushi
If looking for some of the best sushi in Oldsmar head to Aki Sushi in a great neighbor spot. They have kitchen appetizers like spring rolls, firecracker shrimp, krab rangoon and a sampler to get you started.
Sushi appetizers tuna tataki, sashimi, tuna tower or miso soup and salad. Try Aki Sushi's take on classic rolls like sweet potato roll, panko chicken, shrimp tempura, veggie elite, candy cane, flaming ocean, or the kamikaze, roman holiday and more!
They also serve rice bowls and kids menu!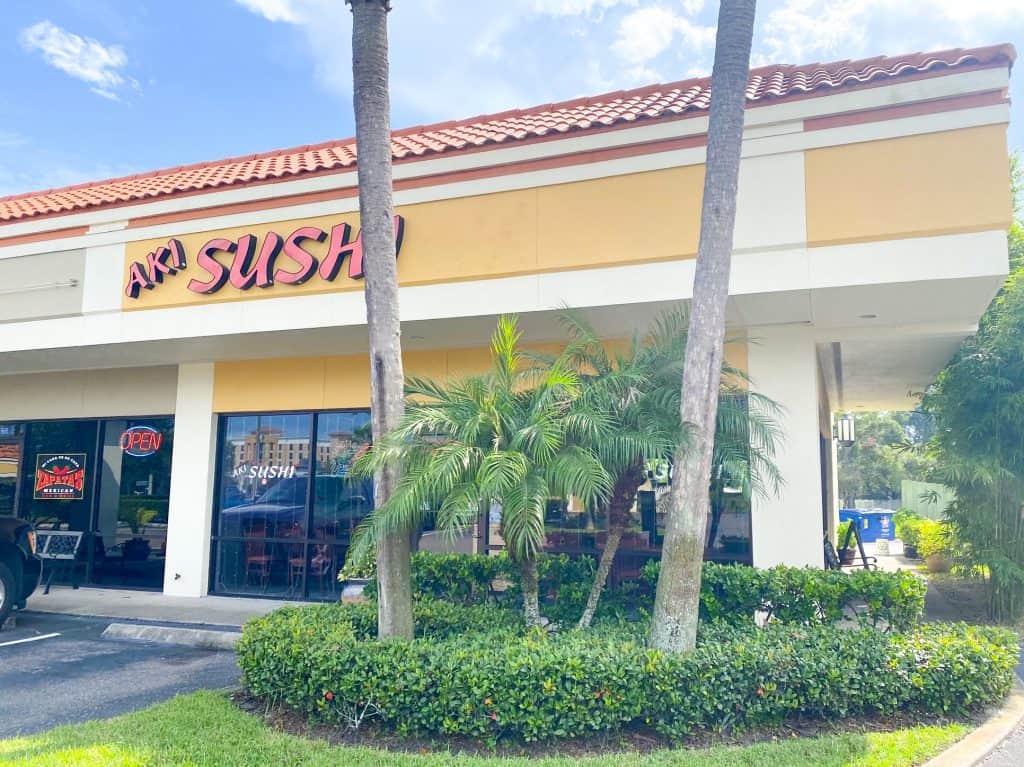 Did You Find This Post Helpful?
If so, we would love to keep in touch! We enjoy seeing photos and comments about your experiences in Florida! You can follow us on Instagram and we will repost your photos on our feed and comment too! Just tag us at @floridatrippers and hashtag #floridatrippers. We can't wait to see your travels!