Are you looking for Fun Things to do in Ocala? We have you covered with a list of 17 things to do in Ocala!
Ocala is the 49th most populated city in Florida! If you haven't heard of Ocala it should be on your list of places to visit! Known for its beautiful oak trees and Spanish moss it is a nature loves dream and reminiscent of an old southern town.
From crystal clear water to pine forests Ocala has it all. You can explore historical sites from the Seminole wars, arts and cultural museums, equestrian events, outdoor activities and hiking trails, National Forests, and one of the largest artesian springs.
Where Is Ocala Located?
Ocala is located in North Central Florida, about 30 miles south of Gainesville, and about 1 hr 15 minutes north of Orlando. Located off I-75 Interstate it is easy to reach from any city in Florida.
Ocala was first settled by indigenous people in 6500 BC, and later in 500 AD by the Timucua. Ocala in the 16th century was a large Timucua village, meaning "Big Hammock". And later discovered by Hernando de Soto in 1539.
It was not until 1821 that Ocala because a United States Territory. And the modern city of Ocala was established in 1849, and renamed after "Kingdom of the Sun".
Ocala is known for its equestrian ties dating back to 1943 with the first thoroughbred horse farm. Now called the "Horse Capital of the World" the city hosts annual HITS horse show, one of the largest in the country.
In addition to its equestrian ties Ocala is a nature lovers paradise. Known for the Ocala National Forest and local springs round the area, the most famous being Silver Springs, there are tons of outdoor things to do in Ocala.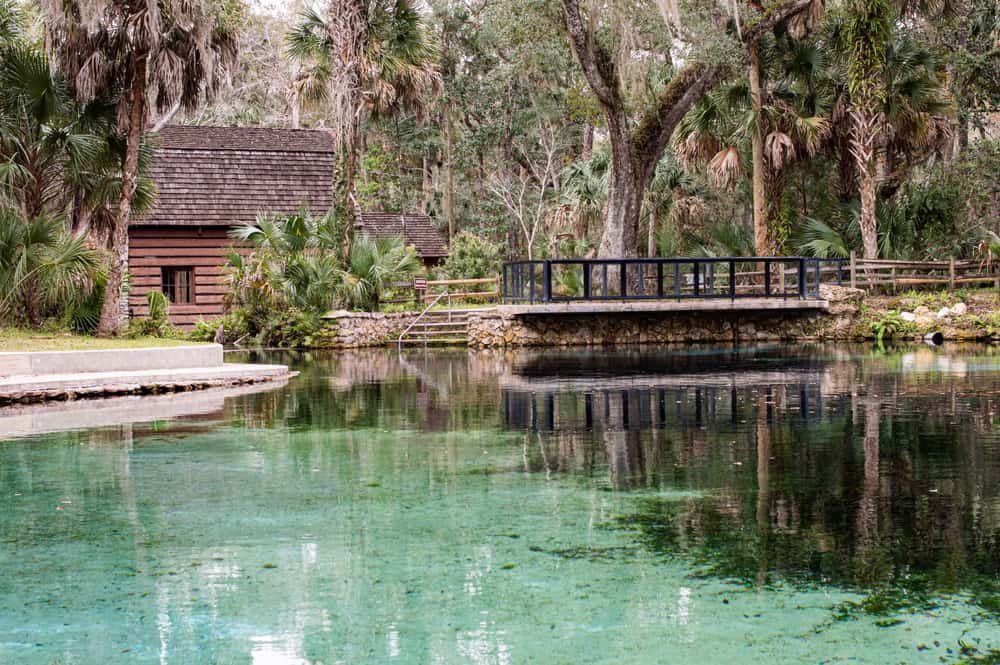 Best Things To Do In Ocala Florida
Ocala Historic District
If looking for historical things to do in Ocala, the Ocala Historic District should be on your list. Since 1880, Fort King Street has been home to Ocala's first residential neighborhood.
The homes in Ocala Historic District were all built prior to 1930. A great place to walk around as the street is lined with gorgeous Live Oak Trees.
A stroll down the street will allow you to see the progression of history. From Queen Anne Revival residences built prior to 1910, to later Revival style residences along Fifth Street, to Bungalows in the Southwest Historic District.
The Ocala Historic District should be on anyone's list of things to do in Ocala! The Fort King Road played an important role in the history of Ocala, that allowed the ports at Silver Springs and Fort King to be connected from both Tampa and Tallahassee.
This area remains one of the most popular residential areas in Ocala. It is a part of the National Register for its role in the history of Ocala.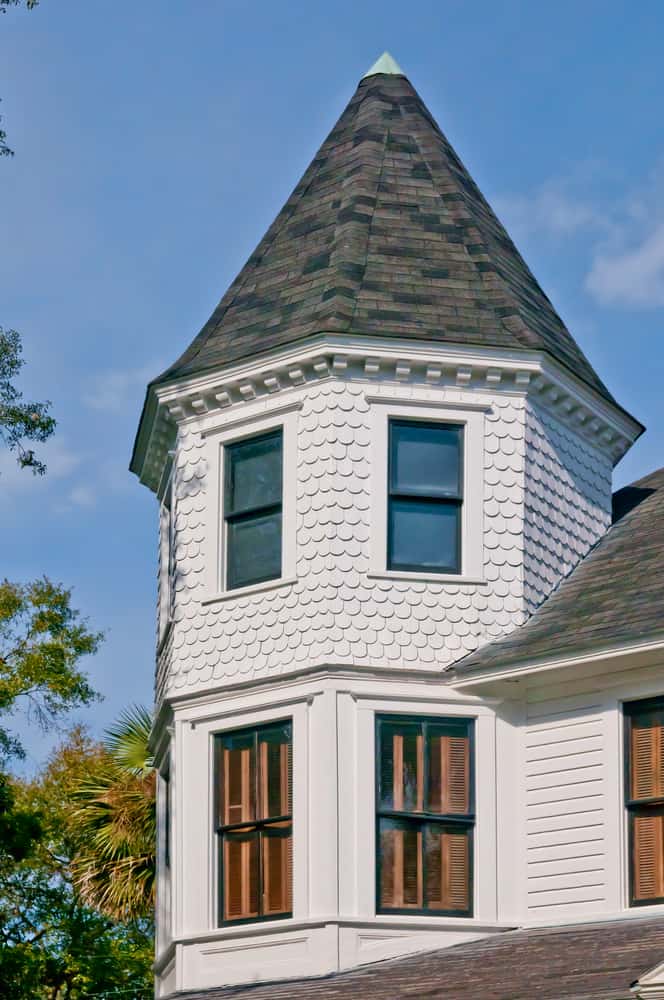 Appleton Museum of Art
Appleton Museum of Art should be on any art lovers list of things to do in Ocala. Located on the campus of the Central Florida's Ocala campus this fine arts museum is a must-visit!
The Appleton museum is marble clad built in a classical Italian architecture with a beautiful fountain and reflecting pool. Opened in 1982, the museum was a gift from Arthur Appleton, to preserve his extensive art collection.
Home to over 18,000 works of art in 6 galleries: European, American, Asian, Contemporary, African, and pre-Columbian the museum also focus on Florida Artists.
The Appleton Museum is open Tuesday through Saturday from 10 am to 5 pm, and on Sunday from 12 pm to 5 pm. Admission is $10 for Adults, $8 for Senors, and $5 for children over the age of 6.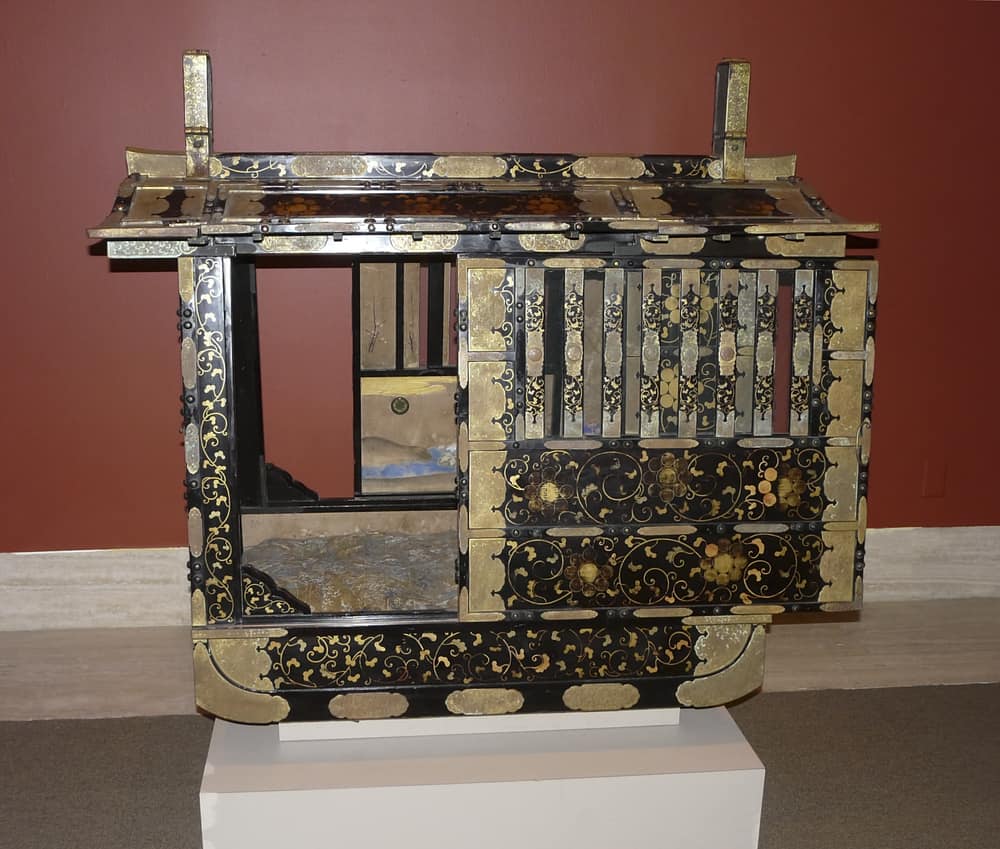 Ocala National Forest
The Ocala National Forest is the southernmost forest in the United States and the largest sand pine scrub forest in the Unites States. It covers 383,000 acres.
With over 600 lakes, springs, rivers, wilderness areas and hiking trails the Ocala National forest is a must for any outdoor enthusiast looking for things to do in Ocala.
If wanting to explore the Ocala National Forest, the Black Bear Scenic Byway is 60 miles of scenic views along SR 40 such as the Juniper springs Wilderness area and the St. Johns River. You can often spot Black bears, alligators, deer, boars, and tortoises.
The Ocala National Forest offers things to do in Ocala for everyone. From swimming in springs, to hiking and biking and ATV'ing the trail to camping and horseback riding!
You can buy a day pass online for $5 online, or for locals it is $50-60 for the year. The Ocala National Forest is also covered by the American the Beautiful pass.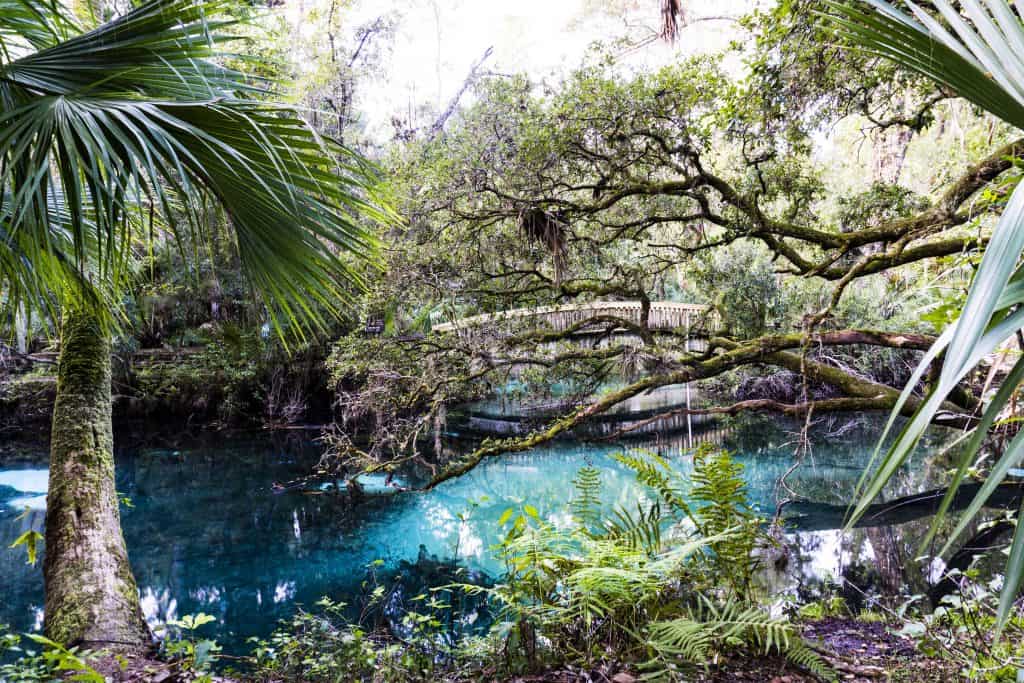 Alexander Springs
Alexander Springs Recreational Area in located inside Ocala National Forest off of SR 40. Known for its beautiful turquoise water you can swim, dive, scuba, hike, canoe and bird watch here. It is one of the best springs in Ocala to visit!
Alexander springs is known as a first-magnitude spring and is one of the easiest for visitors to visit. A constant 72 degrees, with crystal clear water and a sandy bottom this spring is family friendly.
It you are a scuba diver Alexander springs should be on your list of things to do in Ocala as it is the only spring inside Ocala National Forest where scuba diving is permitted! There are picnic tables and restrooms located on site.
The admission to the springs are $6 per person on weekday and $10 on weekends. Or included with your Ocala National Forest Recreational Area Pass. You can camp overnight for $24, and they also have canoe rentals!
This made our list of the 12 prettiest springs, check out the rest!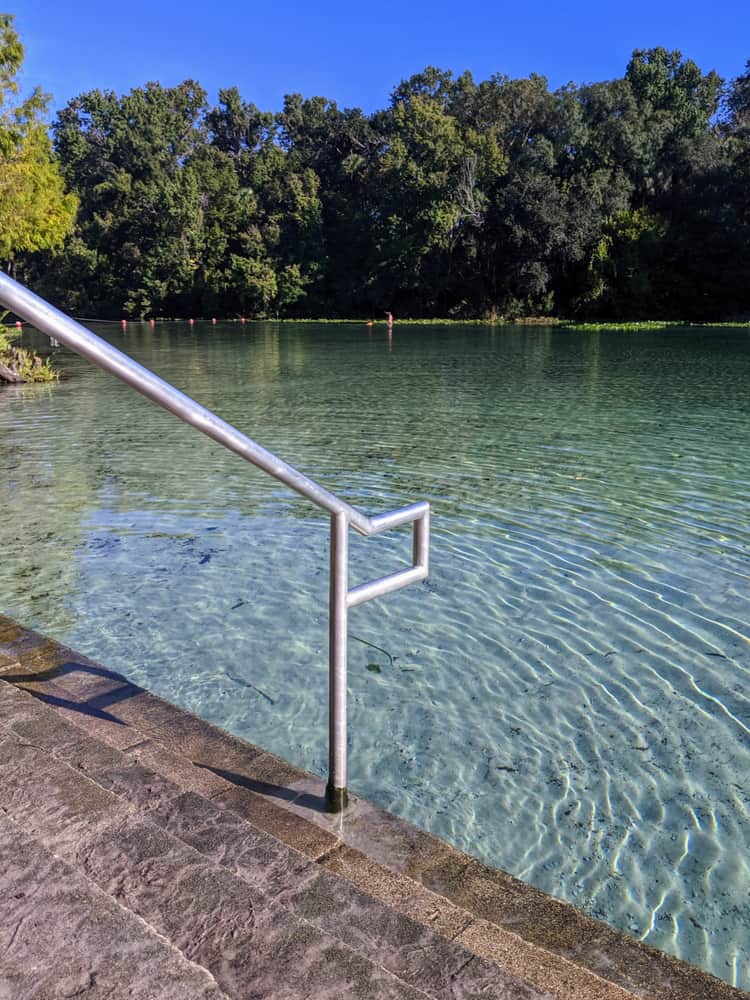 Juniper Springs
Juniper Springs is also located within the Ocala National Forest and is the second first-magnitude spring. The Juniper Springs campground is one of the most popular with in the National Forest!
If looking for springs this should be on your list of things to do in Ocala! The natural springs are the center of the Juniper recreational area. Also, at a constant 72 degrees water temperature.
The Spring is 135 feet long by 80 feet wide and has the waterwheel as a backdrop. There is a concrete wall area surrounding the springs, with trees and other vegetation creating a canopy around.
Unlike Alexander Springs, this area is more popular with canoeing the 7-mile Juniper Run through the Big Scrub Ecosystem. The run takes 3 to 5 hours to complete!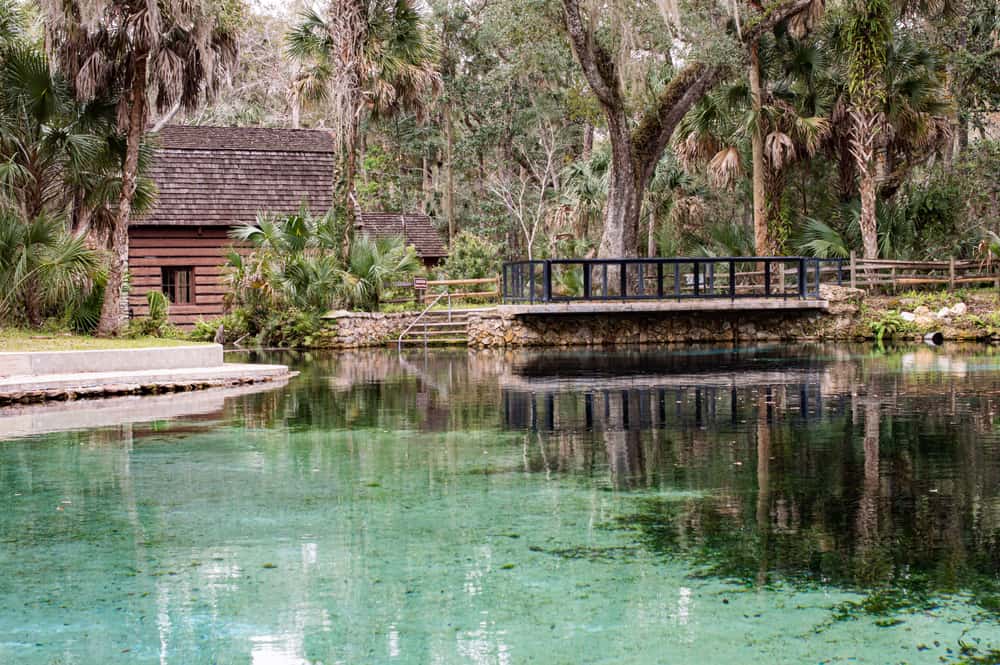 Marion County Museum of History & Archaeology
Marion County Museum of History and Archaeology open in 2011 located on McPherson County Government Complex.
The museum focus on displays and exhibits over the 13,000-year history of Marion County. If looking to discover the history of Marion County this museum should be on your list of things to do in Ocala.
Also, on the grounds you can do a self-guided walking tour of Fort King Trail.
Salt Springs
Salt Springs is the third first-magnitude spring located 35 miles East of Ocala in the Ocala National Forest. This spring should also be on your list of things to do in Ocala!
The Salt spring is located within the Salt Spring Recreational Area surrounded by semi-tropical lush vegetation. The name salt springs comes from the fact that the minerals in the mater give it a slight saltiness.
This spring is big, shallow, and has crystal clear 72 degrees water. The spring is great for snorkeling as there are tons of fish! With the shallow spring this is the perfect thing to do in Ocala with children!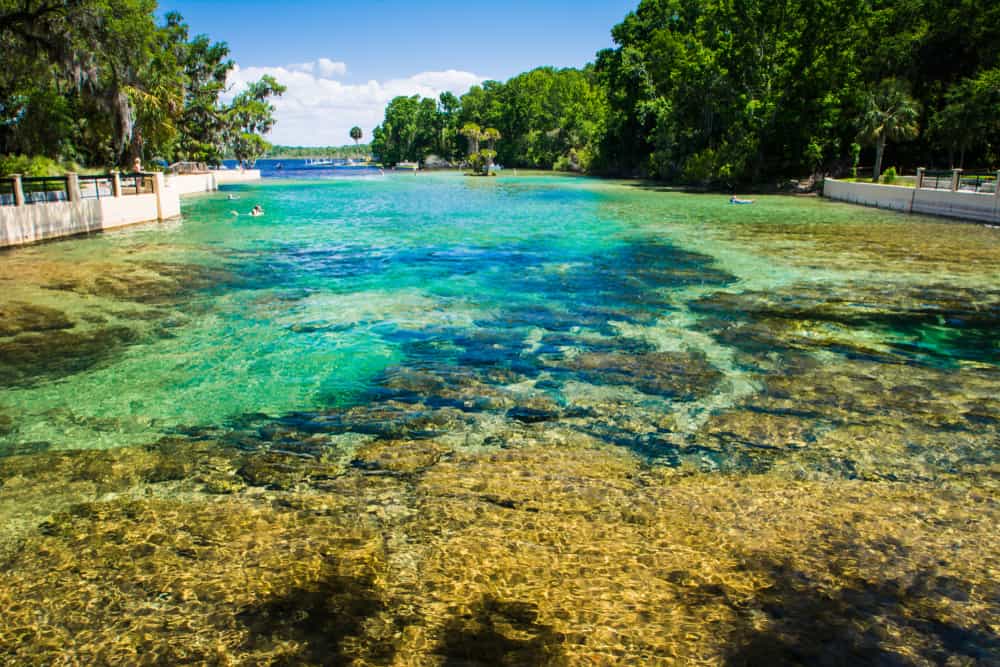 Canyons Zip Line
Canyons zip line should be on any adventure lovers list of things to do in Ocala! This adventure park is located over a cliff, where you zip line at 155 feet high and 1,150 feet long over the Lost spring lake.
This is Florida's only canopy tour over two canyons and four lakes making for a thrilling zip lining adventure. They have several zip lining tours such as Big Cliff Canyon, Sky High Tour, Treetop Express, and Full Moon Night Tour.
In addition to zip lining they also offer horseback riding tours for a unique thing to do in Ocala. Or if kayaking is more your style they offer several kayak tours on Lost Spring lake.
Canyons also provides a Taste of History tour with locally made Island Grove wine, and Peterbrooke chocolates you will ride through the amazing property while getting a history of the canyons.
Withlacoochee State Forest
Withlacoochee State Forest is the third largest forest in the state of Florida. Acquired by the Federal Government in 1936, and later transferred to the Florida Forestry Board in 1958.
Located between Tampa and Ocala, this 155,000 acre forest is popular for those wanting outdoor recreation.
For those wanting to hike Withlacoochee State Forest should be on your list of things to do in Ocala. The Florida trail is 241 miles long, or there is popular Croom Motorcycle area within the state forest.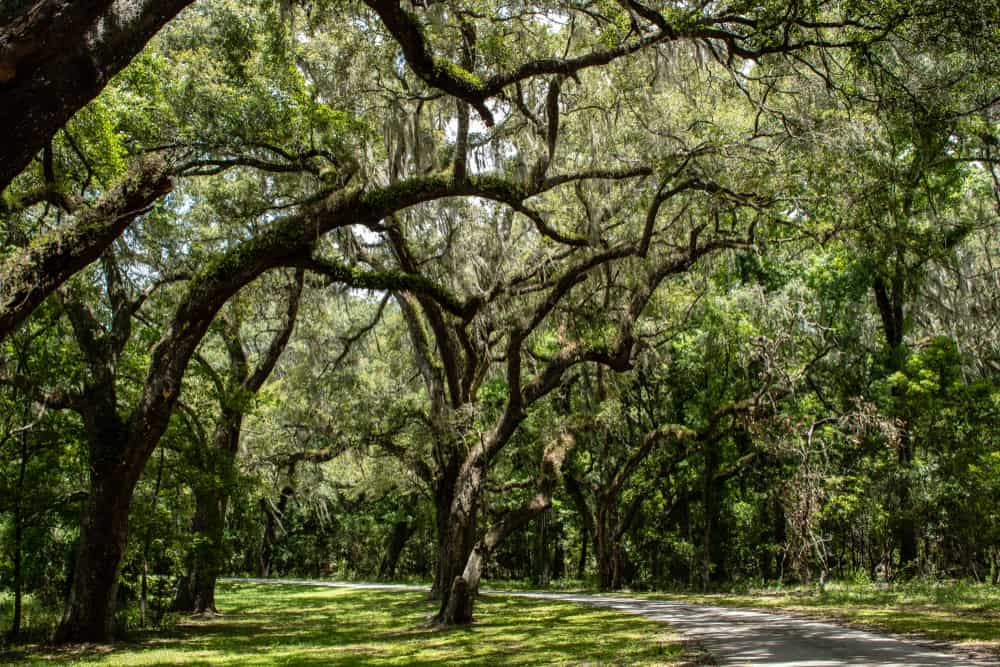 Don Garlits Museum of Drag Racing
The Don Garlits Museum of Drag Racing should be on any automobile lovers list of things to do in Ocala. Located off of I-75 Interstate in Ocala the museum is open every day from 9 am to 5 pm.
The museum opened in 1976, and gives a history of drag racing. The tour of the museum takes around 2 hours, and there are over 300 cars spread between two buildings. Also home to the International Drag Racing Hall of Fame where Garlits himself is a member.
Don Garlits museum aims to preserve the history of drag racing, the research, and collection of historical racing vehicles. In the antique's building you can find one of the largest collections of Ford cars.
Admission is $20 for adults, $15 for Seniors, Military, College Students and $10 for Children over age of 5.
Rainbow Springs State Park
Rainbow Springs State Park is located in nearby Dunnellon just west of Ocala. This 1000-acre state park was created millions of years ago and is another place to visit year round.
For those looking for an inexpensive spring to visit at just $2 per person and free for children under 6 this should be on your list of things to do in Ocala.
Get there early as the park often closes once it reaches capacity on the weekends! Not only can you swim in the springs at the beach near the Headspring you can tube, kayak and canoe in the area. Tubing does have a separate entrance to the park!
There is a little trail perfect for relaxing and admiring the man-made waterfalls and gardens, and finish your day with an ice cream for the concession stand!
What makes this area unique is you can view a protected sandhill habitat that is currently being restored. Rainbow springs is on the Great Florida birding trail, making it a great place to spot owls, hawks and woodpeckers.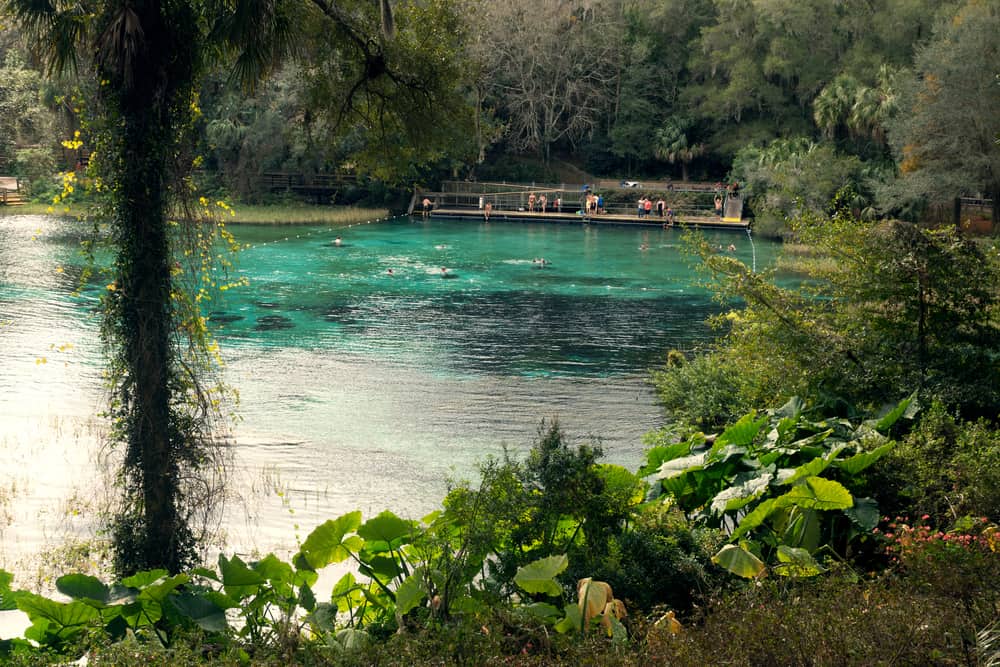 Sholom Park
Sholom Park is a 44 acre botanical garden that opened in 2004 and is home over 100 species of plants on a 2 mile paved trail. If looking for a peaceful place to relax Sholom park should be on your list of things to do in Ocala.
The park uses native plants that are supportive of the Central Florida climate. The Botanical gardens goal is foster the beauty of the natural landscapes of wooded areas adding trees and flowers to support native wildlife.
The mission of Sholom park is to "become a model of land stewardship and the preservation of open space of education and public enjoyment." For those looking for free things to do in Ocala, Sholom park should be on your list!
Carney Island Recreation and Conservation Area
Carney Island Recreation and Conservation Area is located southeast of Ocala. Located on lake Weir this area has been used as an agricultural area since the 1600s.
Acquired by Coca-Cola company in the 1960s they sold Carney Island to Marion County in the 1990s. Nearby to orange groves the scent remains in the air.
There are 750 acres with playgrounds, shorelines, and wetland systems and walking trials to explore. Wildlife can be viewed from the trails that wind in a 4-mile loop though the old pine trees. There is also a popular swimming area located on Lake Weir.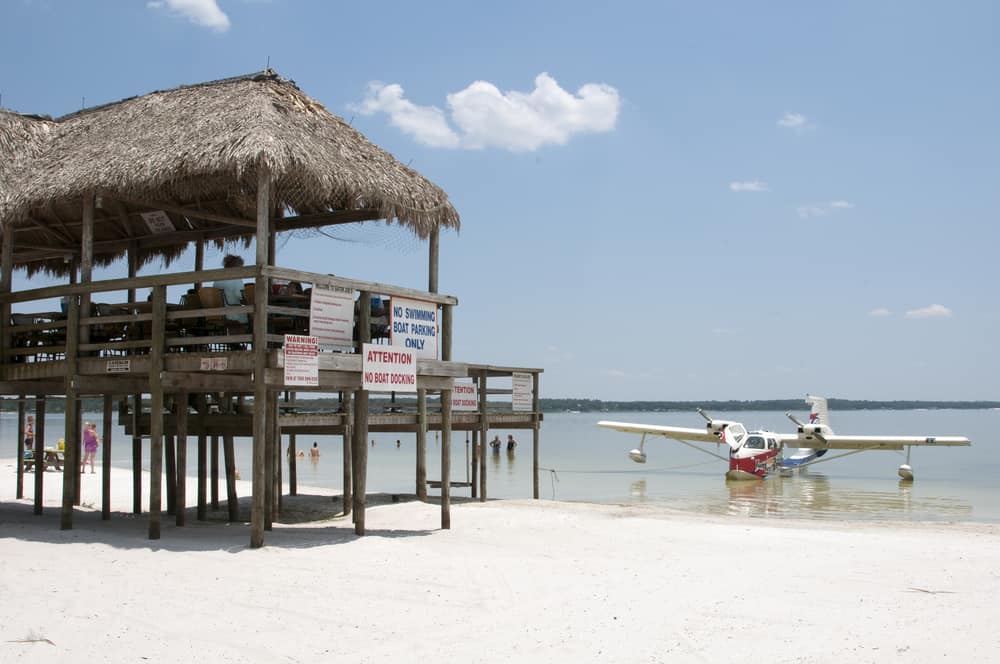 Katya Vineyards
Katya Vineyard has a tasting room located in the historic square of downtown Ocala. Founded by David and Patricia Sokol the Katya Vineyards were founded in 2010 with the Falcon as the logo. And the tasting room in downtown Ocala was opened in 2017!
The vineyard used new California style hybrid grapes created for this climate. The grapes of choice are the Blanc du Bois and Lenoir and grown atop a limestone dome!
The tasting room is open Tuesday though Saturday from 4pm to 9 pm serving gourmet food by Chef Tony Deras. The menu includes fresh Burrata, Black Angus Tartar, Ahi Sushi, Waggu beef, seared scallops and more.
Try the Katya Vineyard Red Blends such and Annadoll or Bordo or Bladimir or Katya Vineyard White Blends such as Katya Blanc du Bois, or Alexandra Blanc du Bois.
They also have a large selection of other wines chosen by Dr. Wine.
Silver Springs State Park
Silver Springs State Park should be on any list of things to do in Ocala. As one of the first Florida attractions, this state park is known for its glass bottom boat rides on one of America's largest springs!
The Spring is surrounded by historical structures and lush gardens that welcomed northers who used to arrive on steamships.
Silver Springs glass bottom boat is Florida's oldest attraction beginning in 1870! You can view the crystal clear water and underwater marine life of the spring from the comfort of a boat! You can also kayak through the forest area.
For those looking for educational things to do in Ocala there is the Silver River Museum and Environmental Education Center that provides hands on learning of the natural history and culture in Marion County.
Open from 8 am to dusk, 365 days a year admission fee is $8 per vehicle.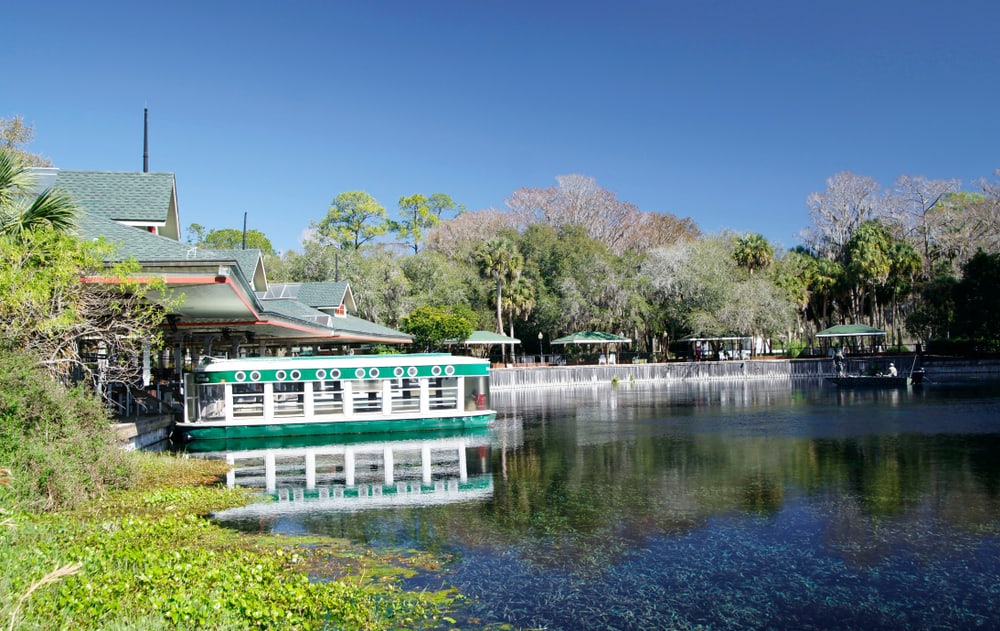 Florida Civic Theater
The Florida Civic Theater has been a part of the Ocala cultural scene for the past 60 years. Located inside the Appleton cultural center, the Civic Theater produces high quality live productions that are affordable.
The first meeting was held in 1950, inside the Hotel Ocala at the coffee shop, and later the Marion Theater, and Ocala High School.
In 1980, the Civic Theater moved into its current location. It is ranked as one of the top 30 community theaters in the Unites states.
The Theater prides itself on featuring local Ocala community members in their performances as well as touring performers.
Check the website for tickets. This is the perfect thing to do in Ocala if looking for a night out! Single Tickets are $30 for adults and $15 for those 18 and younger.
Did You Find This Post Helpful?
If so, we would love to keep in touch! We enjoy seeing photos and comments about your experiences in Florida! You can follow us on Instagram and we will repost your photos on our feed and comment too! Just tag us at @floridatrippers and hashtag #floridatrippers. We can't wait to see your travels!