Are you looking for a list of the best clubs and bars in Jacksonville? We have you covered with the best places to enjoy the nightlife of the city.
If you are looking to kick back at a beach bar in Jacksonville during the day after hitting our list of things to do in Jacksonville or playing golf at nearby TPC we have quite the list of bars in Jacksonville to visit.
Whether you are looking for bars in downtown Jacksonville to the Riverside Area rooftop bars and secret speakeasies to gay bars and hottest clubs there is something for everyone to enjoy as a part of the nightlife in Jacksonville.
From day drinking at some fo the best beach bars to late-night jazz clubs and the hottest DJ's spinning dance tunes to German-inspired bier gardens Jacksonville has made a name for itself when it comes to nightlife once the sun goes down.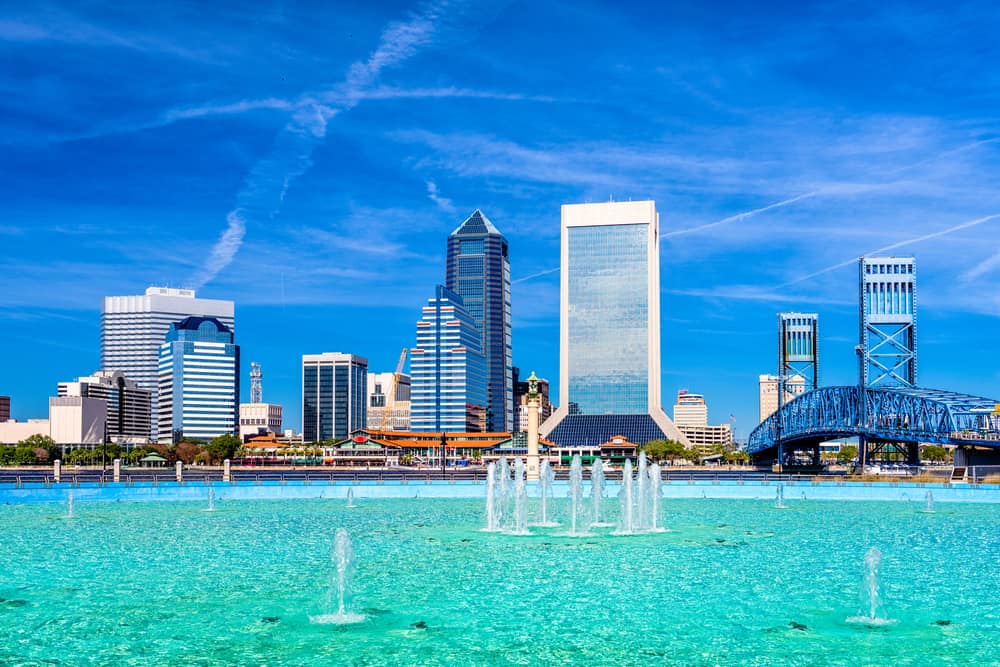 14 Best Clubs And Bars In Jacksonville Florida
Surfer the Bar
Surfer the Bar is one of the the Jacksonville beach bars you should visit if looking stylish bar with Mexican and Japanese food offerings! Located right across from the Sea Walk Pavilion if you are in town for one of the music festivals this is one of the best bars in Jacksonville.
This Jacksonville beach bar has great drink specials like Tuesdays $3 patron and $2 tacos, Wednesday $3 White Claws, Ladies night Thursdays, Friday Happy Hour 2 for 1, Saturday $10 bottles of champagne and Sunday bottomless brews, bubbles and bloody's.
Surfer the Bar often host concerts which are 21 and up at this two story bar with an outdoor covered patio seating. Come for the craft cocktails, tons of beers on tap or enjoy a bite to each with Mexican and Japanese fusion food like ramen noodle burrito, shrimp cocktail, burgers, drunken nachos or tacos.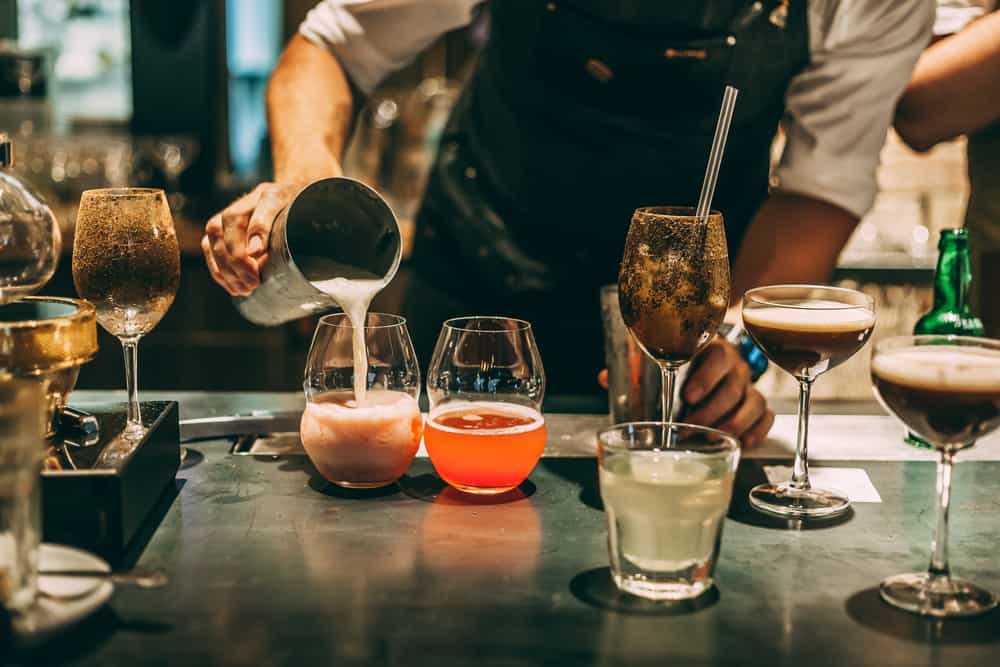 Wicked Barley
The motto at one of the cheekiest bars in Jacksonville is "naughty ales for noble souls" at Wicked Barley. Wicked Barley is a tap room that is over 2000 square feet with tv's and this waterfront bar with a boat dock and large waterfront beer garden that is dog friendly.
If looking for one of the most unique bars in Jacksonville Wicked Barley is your place! This is the perfect brewery to head for a day out in Jacksonville. Enjoy the food at the gastropub such as the pecan goat cheese salad, , asian wings, pulled pork sandwich, brats, portabella sandwich, impossible burger or tacos.
You can kayak up to the this bar or bring your boat and dock it, enjoy the large outdoor patio and boardwalk while enjoying a craft beverage. Beers on tap include F#ckin a a hazy IPA, Pilot Batch dry cider, 32217 a Hefewizen, Oktoberfest a german Marzen, and Circle up a Pilsner.
Lemon Bar
Lemon Bar is constantly ranked as one of the best Jax beach bars. Located on the Atlantic Ocean at Ocean Front Inn on Neptune beach this laid back beach bar has live music and outdoor seating!
The Lemon Bar is 21 and up and serves up beachy cocktails like rum runners, pina coladas and signature lemon bar freeze. Enjoy the outdoor ocean breeze while enjoying a few drinks or the bar food menu on the wooden deck listening to live music.
If looking for one of the best happy hours in Jacksonville you are in luck Monday to Friday from open to 5 pm with $3.50 drinks. Other specials include Taco Tuesday with $3 tacos and $4 margaritas, Wednesday and Thursday Stolichnaya drinks.
If looking for an Airbnb that is located on a private island 6 minutes from the beach check out this cute cottage!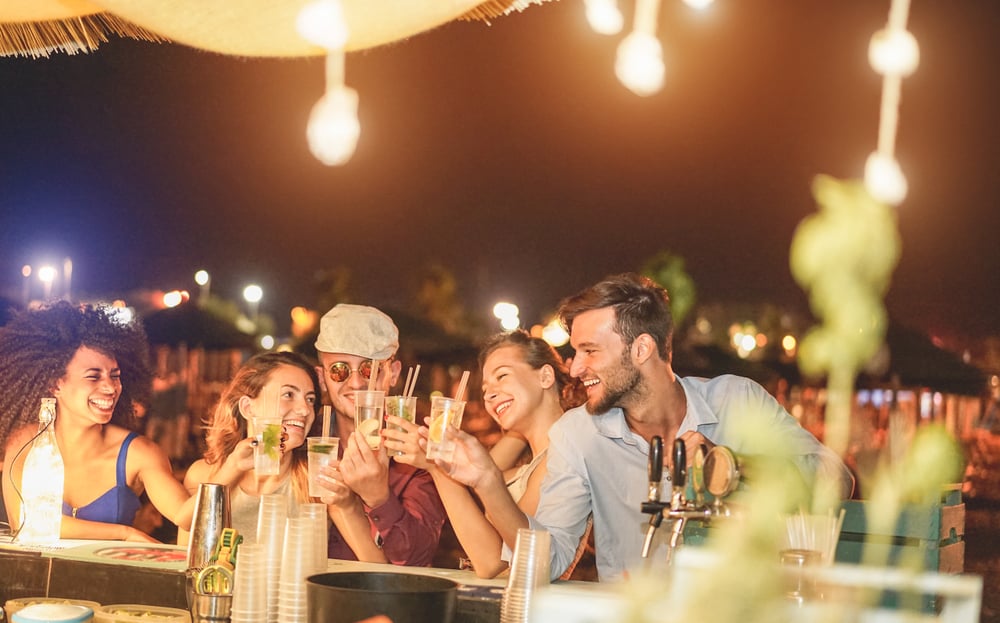 The Parlour
Are you looking for one of the best kept secret speakeasy in Jacksonville? If so head to the Parlour that is if you can find it! Until recently is was need to know!
First you have to head to Grape and Grain in San Marco neighborhood and then for the adventurous you can find this craft cocktail speakeasy behind the sliding bookshelf! OR you can enter from the alley just look for the black awning!
This speakeasy partners with local farms from around the area to make superior drinks with live music in a dark and sophisticated space. Gone are the times when you entry was selective with a password and now the Parlour is open to everyone who dares to enter.
The Parlour is one of the best bars in Jacksonville if you are looking for a classy and exciting night out! Perfect if dining in the area.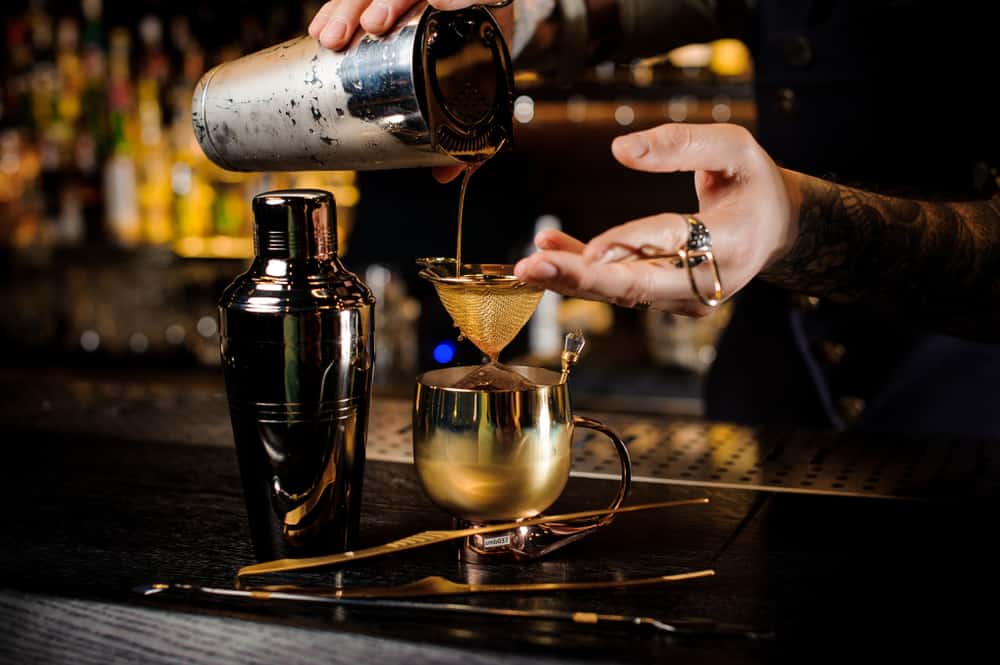 Black Sheep Rooftop
Black Sheep Rooftop is one of the Riverside bars in Jacksonville. After eating a delicious dinner at Black Sheep Restaurant one of the best restaurants serving up craft American fare in Jacksonville head up to the rooftop bar for a night cap.
Or just began your evening on the rooftop bar for sunset. This is one of the best rooftop bars in Jacksonville and features a lounge that overlooks the St. Johns river and is a sleek and sophisticated spot to grab a drink.
Enjoy one of the craft cocktails like Black Sheep Manhattan, 1208 Surf Avenue, Lover's Quarrel or Park Street Collins. You can snack on the bar menu while watching sunset with roasted oysters, fried okra, poutine and Korean beef short ribs.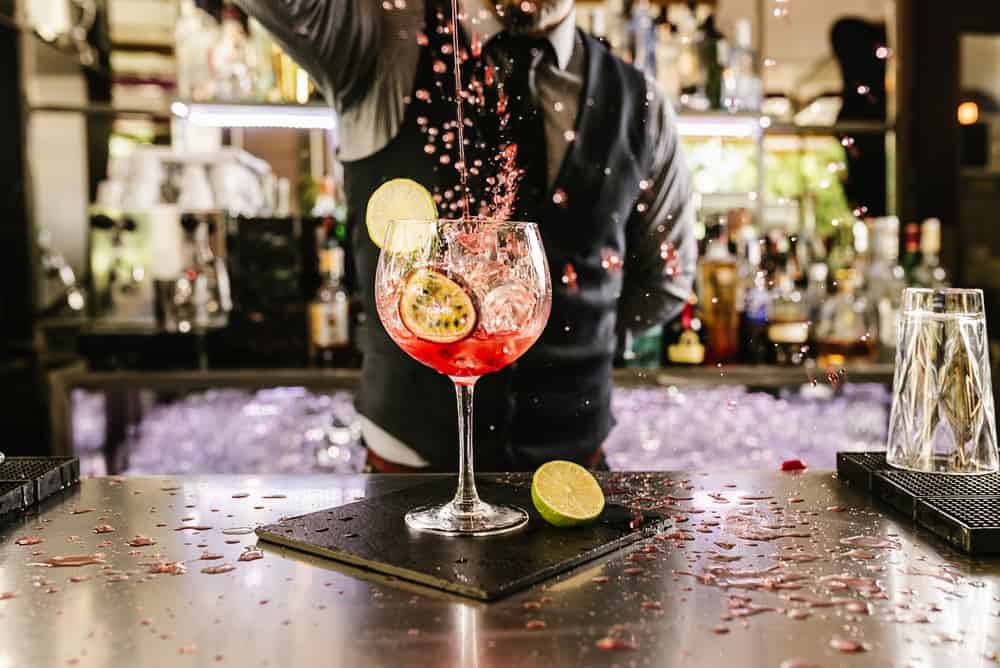 Hoptinger Bier Garden
Hoptinger Bier Garden has two locations one in Jacksonville Beach and one in Five Points. Hoptinger is a German inspired Bier Garden serving over 60 beers on tap and an amazing menu of German inspired foods.
The 5 points locations has one of the best rooftop bars in Jacksonville called the Garten with cocktails like Kick-Ass Paloma, Riverside Sour, Watermelon Mojito and a number of beers on tap. However each floor has a slightly different vibe, you can hop around all in one venue.
On the second floor of the 5 points location there is another unique drink menu with mules, ritas and on the rocks cocktails. Happy hour is on the main floor from 4 pm to 7 pm with $5 wells, $3 bar snacks, $10 beer flights.
If you miss happy hour not to worry you can build your own beer flight for $13 from their over 60 options! This is the perfect place to head if you want to visit a bier garten with a rooftop bar and different offerings on each level.
Park Place Lounge
Park Place Lounge is one of the best gay bars in Jacksonville that is located on King Street. This neighborhood bar is a gay friendly hangout for the past 20 years. This is the perfect place to hang out whether looking for a gay friendly bar or not, all are welcome!
There are pool tables inside and great music being played by DJ's. Come ready to dance! IF you happen to come here during one of their themed party nights you are in for a wild time!
The bartenders are fun and engaging and serve cheap drinks! Happy hour is 12 pm to 2 am with $2 wells and buy one get one Bacardi, Jack Daniels, Jaegermeister and Jim Beam shots.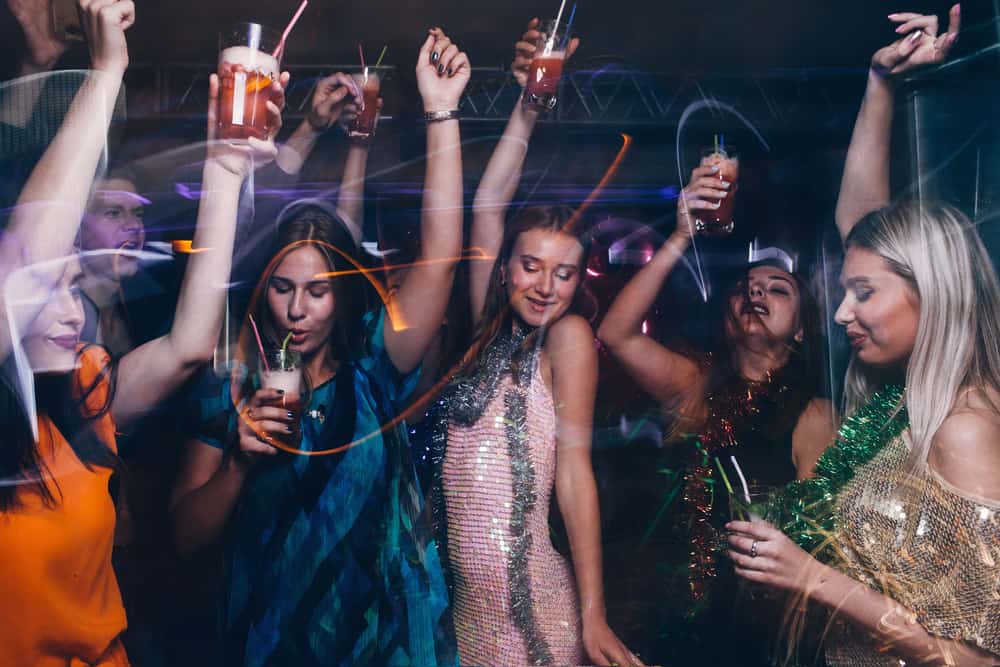 The Volstead
The Volstead is one of the downtown Jacksonville bars that has a speakeasy vibe serving craft cocktails. The idea behind the Volstead is a prohibition lounge serving some of the best drinks in a cozy atmosphere. You might walk right past as the window says Jacksonville Post.
Come on Sundays for Swing Dance at 7 pm for free lessons, cocktails and fun evening! OR live music shows. All signature cocktails are $12 and include Bear Necessities, Flip Flop Rock, Garden Variety and Why not Me.
Happy hour is 4 pm to 7 pm with $7 cocktails as well as Wine, and beers like Cigar City from Tampa! This is one of the best bars if looking to head some where sophisticated after dinner to continue the evening.
River and Post
River and Post is a restaurant and rooftop lounge in Jacksonville. It is perfect place to enjoy a night out first with dinner downstairs before heading upstairs to the rooftop lounge overlooking the St. Johns River for one of the best views in the city!
If you want to skip dinner and head right upstairs to the rooftop lounge there is a separate menu with Charcuterie, salads, flatbreads, pretzels, Shrimp cocktail , sushi rolls and more. There is a happy hour from 3 pm to 6:30 pm Sunday through Thursday.
On Friday and Saturday nights this is the perfect spot for nightlife in Jacksonville as live music is performed. Relax on one of the couches or tables with amazing views while enjoying a craft cocktail, with fire pits and a closing roof it is the perfect place to spend winter night in Jacksonville.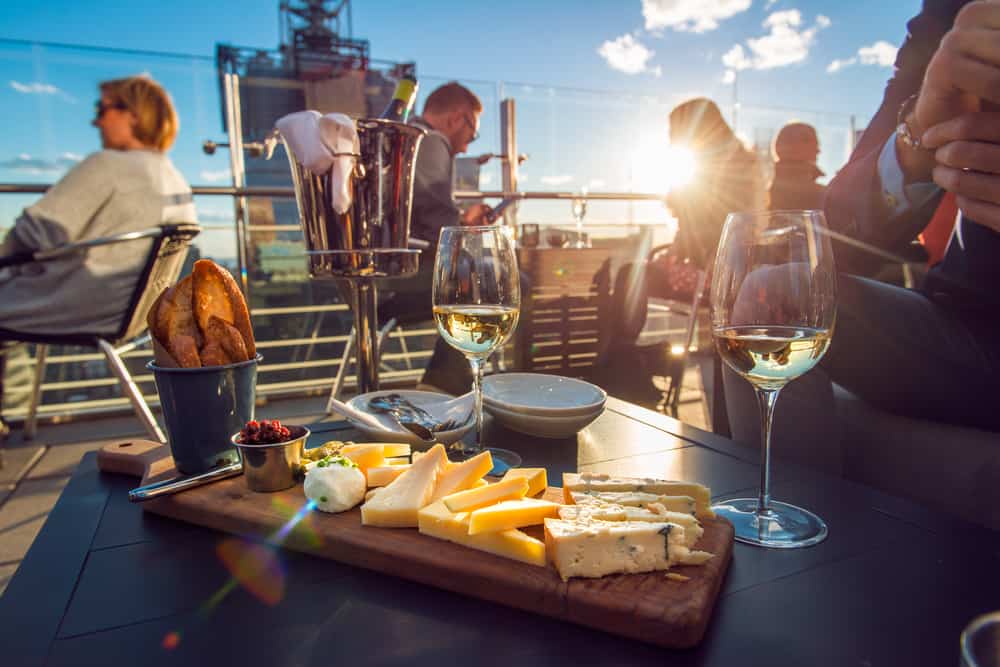 Dos Gatos
Dos Gatos is another one of the downtown bars in Jacksonville. Located across from the Florida Theater you will find cocktail artists instead of typical bartenders and there is a separate lounge bar upstairs. Dos Gatos is always 21 and up!
Known as one of Jacksonvilles first cocktails bars this should be on any stop for those looking to enjoy nightlife in Jacksonville. Dos Gatos serves a their unique take on cocktails as well as a regular menu.
The Senor Extravagante is Dos Gatos take on the Negroni or the Fresh air made with own private label tequila, the Red Dawn a spin on Moscow Mule or Raspberry Lagerita a mix between beer and a cocktail.
There is a second location in St. Augustine if you enjoying Castle Ottis one of the magical castles in St. Augustine.
Myth Nightclub
Myth Nightclub and Bar is the place to be seen if you want to dance the night away to international DJ's in a sophisticated club with a Miami or New York vibe.
From partying the night away at one of the best clubs in Jacksonville to enjoying a quiet drink in the cocktail lounge or the outdoor terrace you will find three unique atmospheres.
Each night in the club live music is spun for events they even have VIP tables and bottle service. Myth is the only club in the city featuring a LED ceiling with an elevated nightlife experience.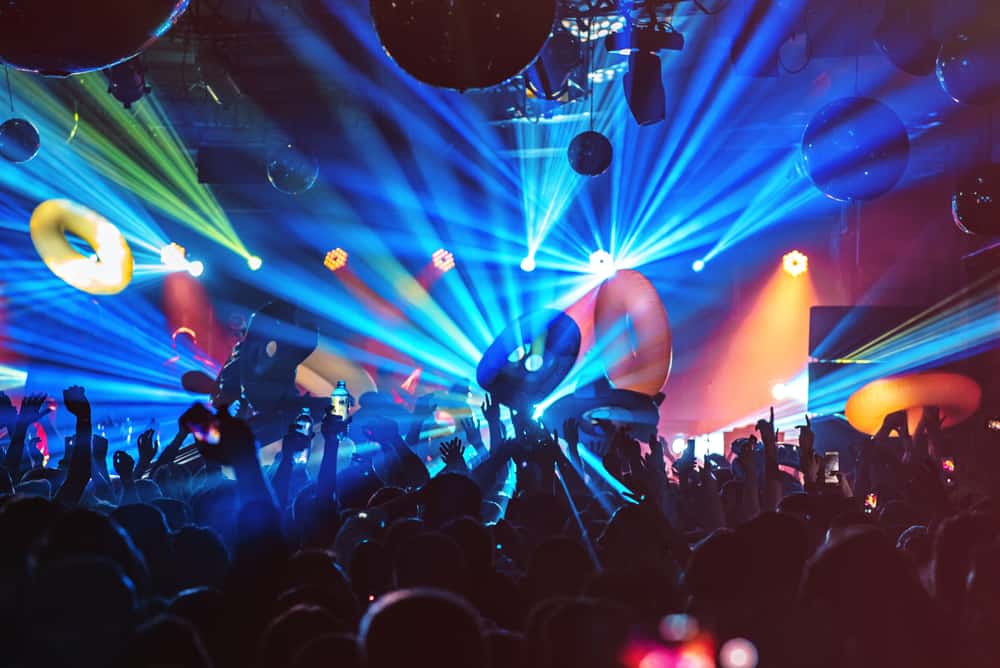 Breezy Jazz Club
Breezy Jazz Club is one of the downtown bars in Jacksonville. As the name suggests head to Breezy's if you want to hear live jazz music being played while dining or enjoying a cocktail or a glass of wine!
This is the perfect place to head if looking for a date night if wanting music and a relaxing evening. Jazz musicians both local and well known play in the evening. If looking for food they have breezy platter appetizer sampler, veggies burger, salads, chicken and waffles, burgers, and seafood.
Breezy Jazz Club is only open Friday and Saturday evenings from 7 pm to 1 am with live music being played 8 pm to 11 pm.
Flask and Cannon
If after a long day at one of the many Jacksonville beaches or islands head to Flask and Cannon for a classic drink served with a beachside vibe. The drinks are all served with a tiki flare think flowers, drinks served and coconuts and pineapples with bartenders in Hawaiian shirts.
Flask and Cannon is apart of V Pizza so you can grab a bite to eat and a cocktail with a laid back vibe. Come hang out at one of the many tables with wood paneled walls. They host a trivia event on Tuesdays at 7:30 so you can have a fun weekday evening out at one of the beach bars in Jacksonville.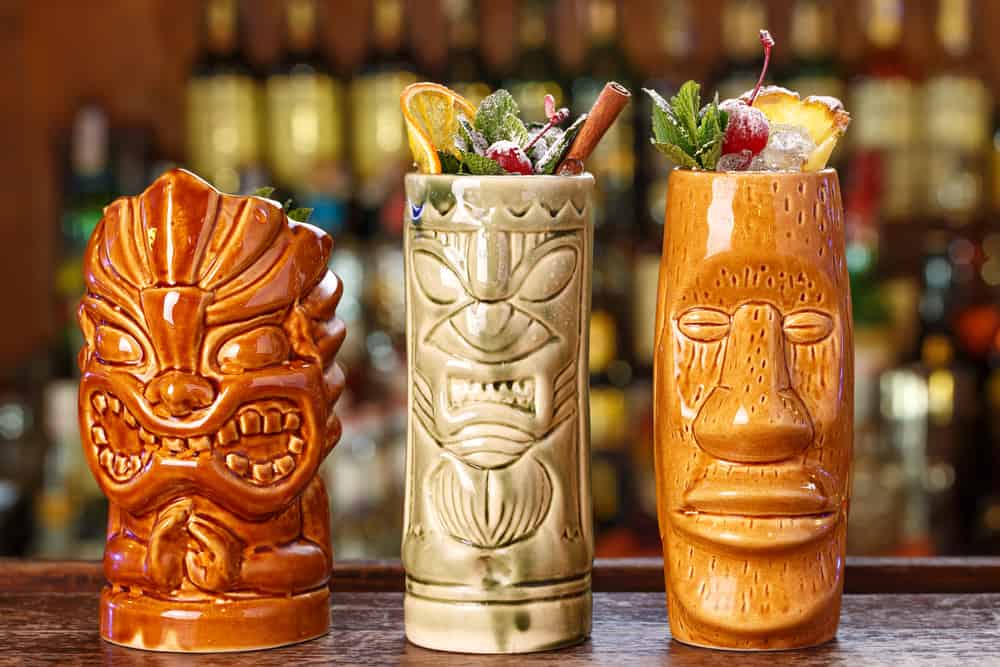 Grape and Grain Exchange
Grape and Grain Exchange like the Parlour is located in San Marco square in Jacksonville. It has tons of restaurants and is the perfect place to stick around if looking for nightlife in Jacksonville.
Grape and Grain has a rotating menu of cocktails using fresh ingredients from local Florida farms and more. The cocktail menu has fun names like Free Britney, Garden Party, and Empire State of Mind. As well as a full spirits and wine menu.
The dark wooden interior makes the perfect spot to enjoy a custom drink for a night out in Jacksonville while enjoying live musical performances.
Did You Find This Post Helpful?
If so, we would love to keep in touch! We enjoy seeing photos and comments about your experiences in Florida! You can follow us on Instagram and we will repost your photos on our feed and comment too! Just tag us at @floridatrippers and hashtag #floridatrippers. We can't wait to see your travels!