Are you looking for delicious downtown Orlando restaurants? We have you covered with the best places in downtown Orlando to try for a delicious meal out!
Downtown Orlando or the Central Business District is home to a variety of culinary offerings. From Italian to French to Japanese to American to Mexican to Steakhouses to Brunch you will find a dynamic and inviting restaurant scene that has become the culinary hub of the Orlando area.
Many of these restaurants focus on using locally sourced seasonal ingredients to bring a fresh and modern approach to dining. After a working up an appetite exploring all Orlando has to offer you can enjoy a meal out. And after dining you can enjoy a night out at some of Orlando's best rooftop bars or a romantic night out.
Don't forget to check out some of the Best Places To Stay In Orlando when planning your visit!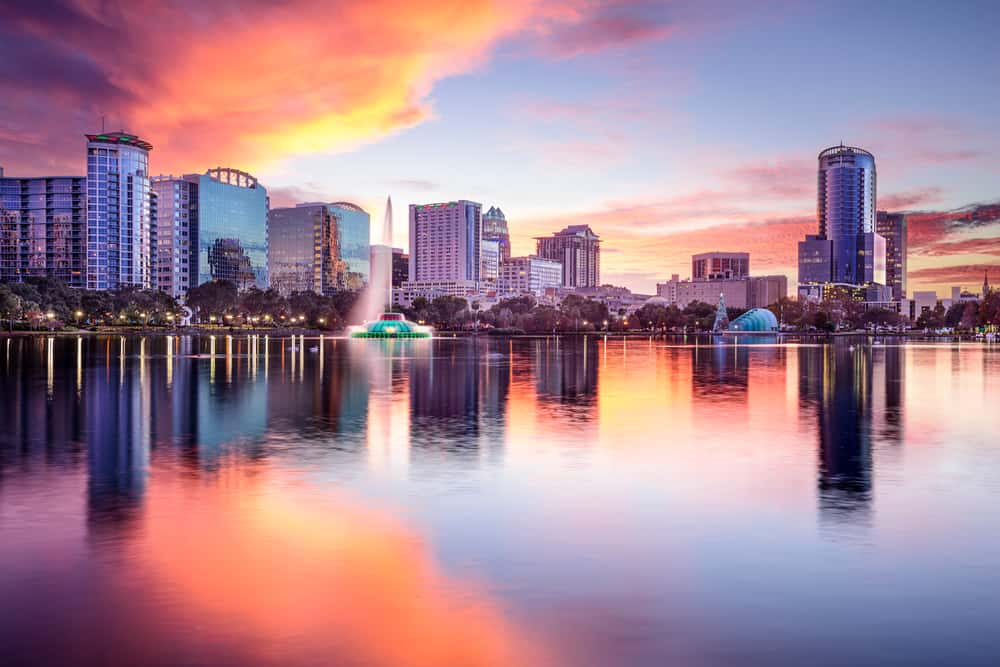 15 Tasty Downtown Orlando Restaurants You Must Try
Maxine's on Shine
If you're looking for a romantic eatery, head to one of the downtown Orlando restaurants Maxine's on Shine. Maxine's transports guests back in time with 40s decor without being gimmicky. It's an authentic experience with regular live music!
Attend a "Rejuicination Brunch" and taste American breakfast staples with a sexy twist only Maxine's can bring. Fried green tomatoes are served up with firecracker sauce. Drench your chicken and waffles with a zesty asian barbecue drizzle! It is also one of the best places for breakfast in Orlando!
In the heart of downtown, Maxine's on Shine is high on the list for best breakfast in downtown Orlando. "Rejuicination Bunch" is served Fridays through Sundays from 10:00 AM – 3:00 PM. Reservations are highly recommended.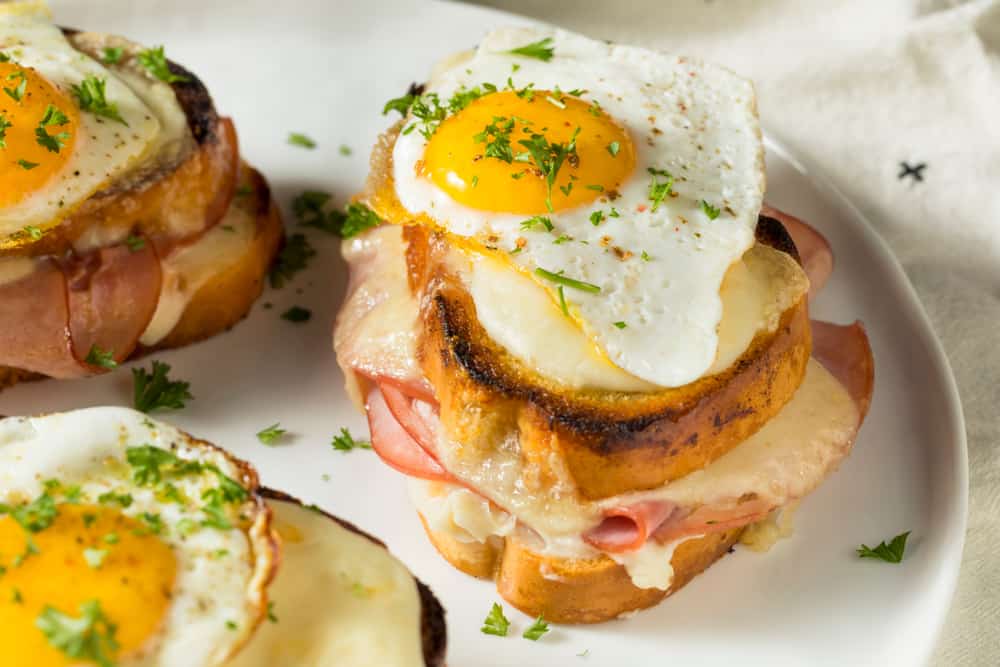 Ace Cafe Orlando
The Ace Cafe was founded in 1938 and after a storied history was reopened in 2001. The cafe opens daily at 11 am. This is a great spot for a lunch in downtown Orlando. It is a large industrial space inside and is popular for motorcycle events!
The menu includes American favorites like slides, nachos, french onion soup, burgers, wings, sandwiches like mahi-mahi, philly cheesesteak, reuben or motor city chicken.
For entrees try the fish and chips, glazed salmon, bourbon chicken, hickory smoked ribs, bacon wrapped meatloaf and chicken and waffles. leave room for dessert try the key lime pie, chocolate brownie or classic cheesecake!
The Boheme
The motto of one of the most bougie Orlando brunch spots, The Boheme is dine artfully. Located in the Grand Bohemian Hotel in Downtown, Orlando, brunch at the Boheme is a fine dining experience serving some of the best food in downtown Orlando.
Sure you've heard of a power lunch, but a power brunch? The Sunday Jazz Brunch is open from 10:00 AM – 2:00 PM, always with live entertainment and is epitome of power brunch!
Family-style platters include a breakfast skillet of bacon, smoked sausages, eggs, and fingerling potatoes. The Hunter's Board, a savory charcuterie plate, is perfect for those wanting a spectacular tasting platter to share with the table. Prime Rib is served table-side with au jus.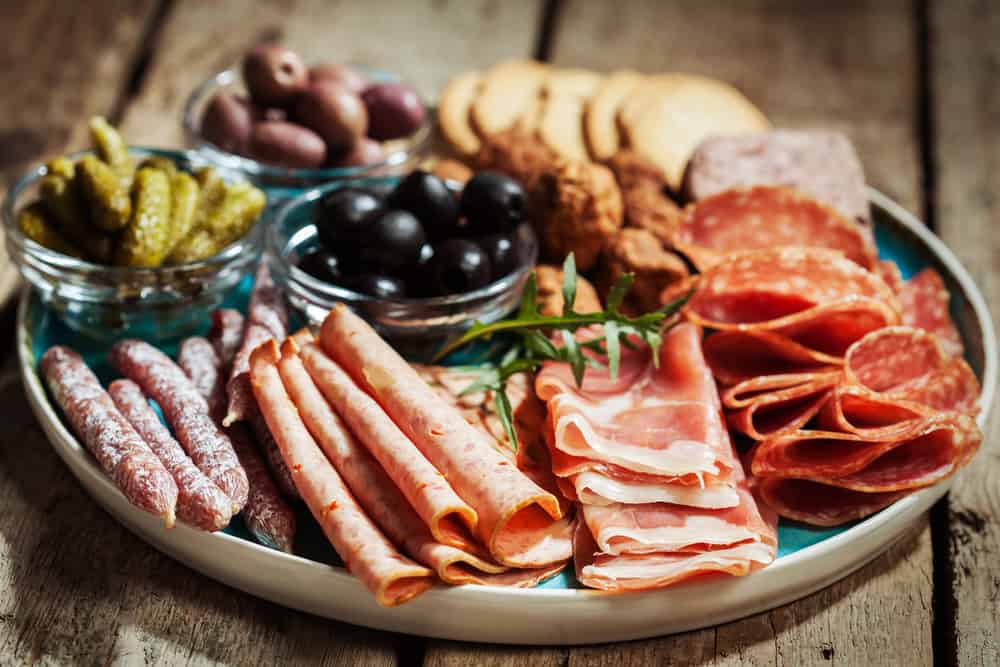 Harp and Celt Irish Pub
Harp and Celt Irish Pub is a lively two-story space with a cozy atmosphere in downtown Orlando. This is the perfect spot if looking for late night eats as they are open until 1 am on weeknights and until 2 am on weekends.
Here you will find traditional Irish pub fare with an eclectic twist! From Mangners mussels, Irish nachos, Belfast burger, Scotch eggs, Brie and Fruit platters, whiskey wings, celt pub chips, Irish sausage roll, corned beef on Rye, Shannon Salmon wrap, Dubliner and salads.
Try the Homemade pies such as cottage pie with minced beef, Irish stew with veggies and beef, Steak and mushroom pie, or the house favorite fish and chips.
If looking to have a drink with your meal there is a large beer selection, as well as Irish whiskies and more! This is a great choice if looking for a late night spot that serves up delicious food!
The Stubborn Mule
The Stubborn Mule is a new American restaurant in downtown Orlando that serves vibrant craft cocktails, local beers and diverse bar menu. The restaurant sources all their food locally partnering with local farmers, fishermen and other small businesses!
Come by for Happy Hour on Tuesday to Saturday from 4 pm to 7 pm and 10 pm to 11pm and Sunday from 4 pm to 7 pm for $5 draft beers, wine, $6 cocktails and mules, and $5 appetizers such as soft pretzel rolls, stubborn Bruchetta and Edamame.
On the menu you can find vegan dumplings, wings, flatbreads, salad and soups, bowls like quinoa avocado bowl, burgers, sandwiches like a pastrami melt or a beyond patty or chipotle cheesesteak and tacos.
Entrees include center cut sirloin, salmon caprese, scallops, and pork osso bucco or a chicken breast with linguini pasta.
Make sure to check out our list of the best vegan restaurants in Orlando!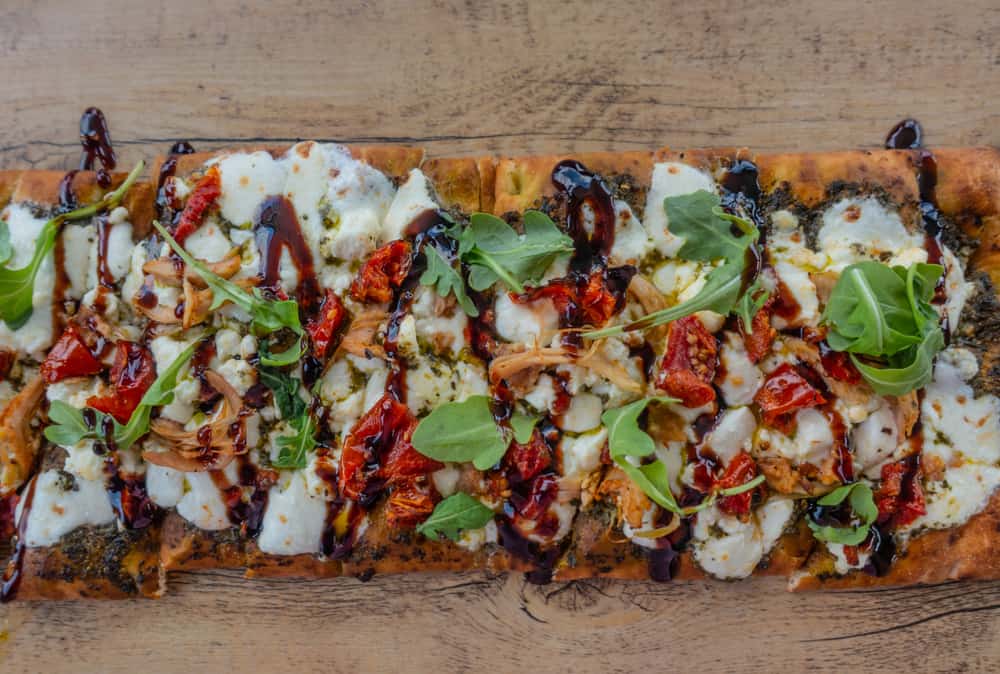 Kres Chophouse
Kres Chophouse is one of the best steakhouses in downtown Orlando serving both steak and seafood with a Mediterranean twist! The menu is updated seasonally to showcase local seasonal ingredients. Since 2003, Kres prides themself on being a modern steakhouse with seamless service and a fun atmosphere.
The dinner menu features dishes like wagyu carpaccio, pan seared scallops, steak tartare, salads, ribeye cap, duo of duck, filet wellington, local caught fish dishes such as snowy grouper, seafood misto, salmon and lobster.
If you came for the steak there are filets, ribeyes, lamb loins, NY strips, and even Elk. Pair with sides for the table like crispy brussel sprouts, truffle fries, mac and cheese, mash potatoes, grilled asparagus, creamed spinach and more.
Tin and Taco
In 2017, Rob Blair had the idea to bring fresh tacos and craft beer to downtown Orlando using the freshest ingredients while making a positive impact on the community.
The first step for the menu is choosing your base from 2 tacos, bowl, wrap, mixed fresh salad, burrito, or in the bag. Next, you choose slow roasted shredded chicken cooked in a variety of ways all with different toppings or season ground beef, slow and low braised shredded pork or a meatless option.
Make sure to pair your food choice with one of the craft beers or craft sodas offered!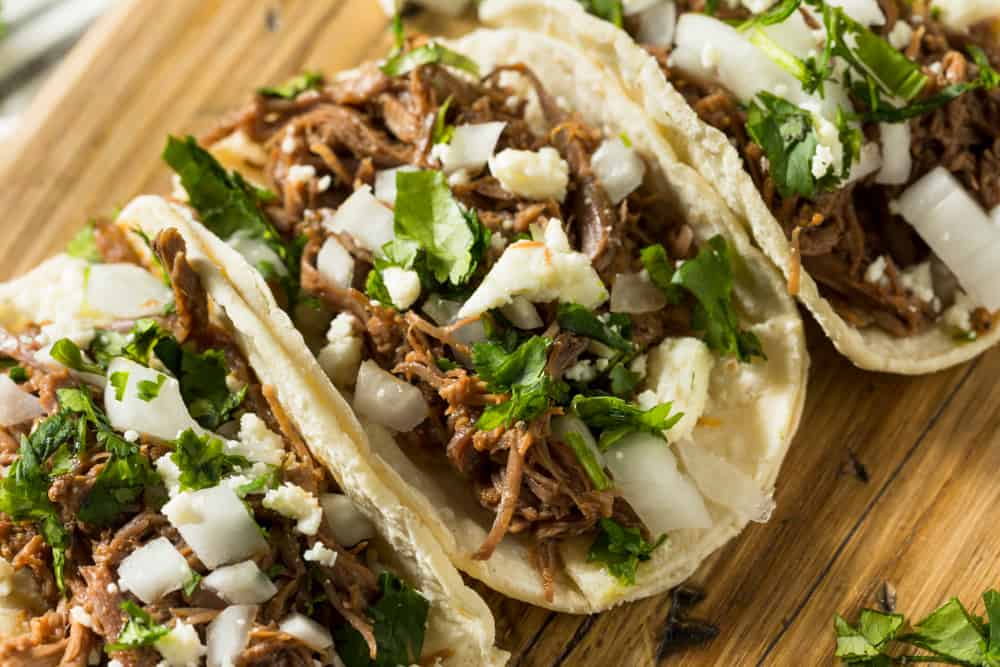 Artisan's Table
Artisan's Table is a creative kitchen and bar located in courtyard of 55 W building in downtown Orlando on historic Church Street. Open from 11 am Monday to Friday and 9 am on weekends.
Breakfast and Brunch are served daily until 3 pm where you will find a mixx of cuisines from French toast , croissant egg sandwich and quiche to Japanese bowls to American favorites like chicken and waffles, avocado toast, and burgers.
On the Lunch menu at Artisan's table try the brisket burger, lunch bowls, buffalo chicken fries , blackened fish sandwich, veggie sub, and burger. For the dinner menu the chef lets the ingredients shape his menu! Try the lamb sliders, beet and burrata salad, shrimp pappardelle, grilled hanger steak or pulled oat bolognese.
Cafe Trastevere Italian
Cafe Trastevere is one of the Italian restaurants in downtown Orlando known for its intimate setting inside a converted historic home with 2 outdoor courtyard. The motto is the food should warm your heart and make you smile saying "Belle Notte"!
On the menu you will find traditional Italian dishes such as seafood Vongole Calamari, Brushetta, Zuppa del Giorno of the day, Fish of the day, salmon, calamari diavolo and pasta dishes spaghetti carbonara, bolognese, con polpetto, eggplant Parmigiana, fettuccini Alfredo and more.
Meat dishes include chicken breast piccata, marsala, parmigiana and more as well as veal saltimbocca, scaloppini and a filet with mushrooms.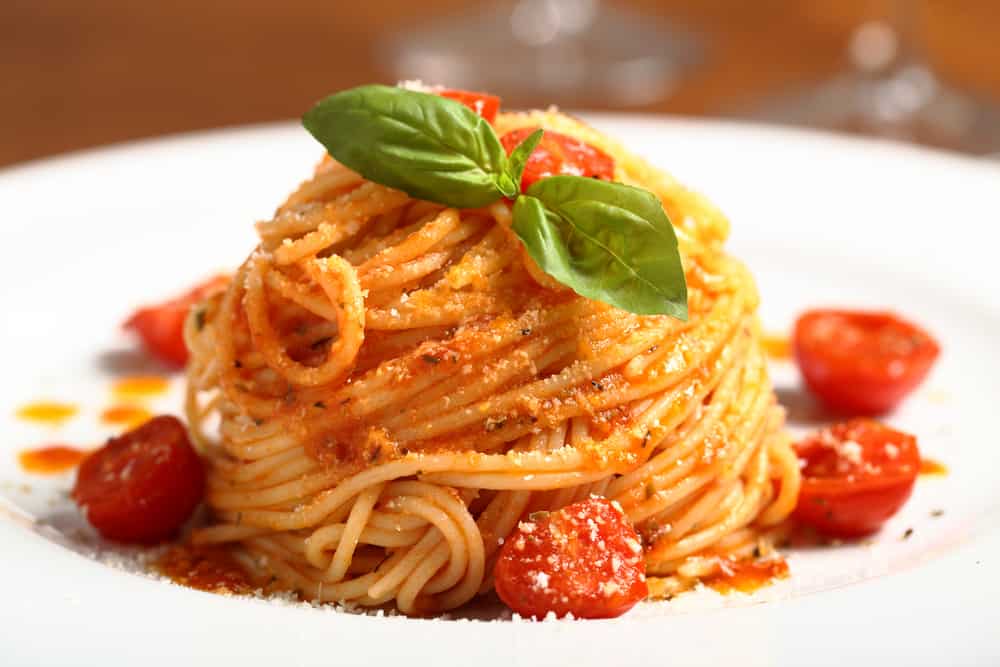 Trevi Pasta
If you want one of the best Italian restaurants in downtown Orlando head to Trevi Pasta Restaurant! Pasta is made fresh each night as are the sauces. The restaurant is small with a few table in a friendly neighborhood location and worth the wait! You can order everything on the menu to-go as well.
Try the signature pesto gnocchi burrata, black pasta squid ink or fiocchetti cheese and pear and fresh ravioli. No matter what you choose each homemade pasta is delicious!
Chose from sauces like simple olive oil, pesto, tomato and basil, four cheese white sauce, spicy marinara, pink sauce or garlic and olive oil!
Don't forget to grab home cannoli, limoncello cake, nutella cheesecake or any number of gelato flavors. If you want a fun family activity pick up a Do it yourself cannoli kit!
DoveCote Restaurant
If looking for upscale dining and French inspired food in downtown Orlando head to DoveCote Restaurant. Located next to the Orlando City Soccer Stadium the award winning menu offers a wide selection of seafood meats with an extensive bar menu.
If looking for a brunch spot on weekends they are open from 10:30 am to 2:30 pm. From buttery croissants and homemade cheddar chive biscuits to yogurt parfaits, ham and cheese beignets, brioche french toast, and a vegan veggie burger.
The dinner menu at DoveCote has roasted eggplant dip, oysters shucked or Rockefeller, french onion soup, croque madam, grilled shrimp and chorizo, French mussels, steak and frites, Prime Ribeye, cheese plates and a vanilla creme brulee.
Come by for the happy hour Monday to Friday from 2:30 pm to 6 pm at the bar for happy hour plates and sliders from $5-9, and $6 bubbles and wine and $4-5 beers!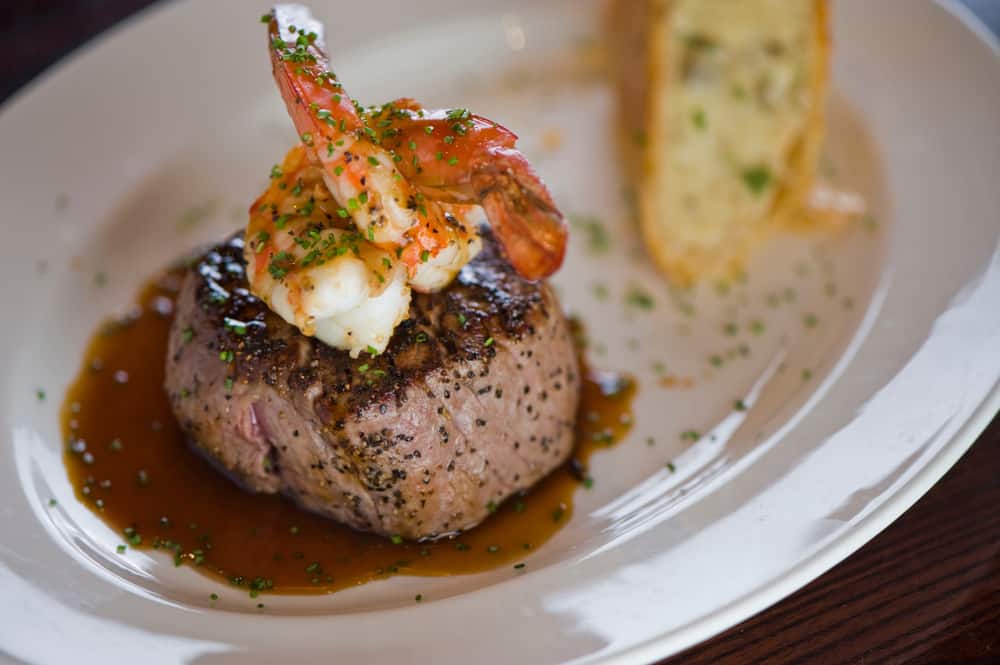 The Tap Room at Dubsdread
Located in the clubhouse of Dubsdread golf course in Orlando you will find the Tap Room with an award winning setting and delicious American cuisine like Orlando's best burger. Here you will find yourself surrounded by politicians, locals and celebs alike.
The historic 1924's building has a large outdoor seating area as well. This is also a restaurant for lunch in downtown Orlando as you will find daily chef specials like fresh fish pick of the day from salmon to scallops to ahi tacos. They also offer classic signature sandwiches that include chilled lobster, smoked bbq and a cajun shrimp.
Or try the award winning 1/2 pound burgers served in a variety of ways. For vegetarians they offer grilled portabello mushroom with goat cheese, black bean wrap, salads and more!
Gringos Locos Washington
Gringos Locos Washington is one of the Mexican restaurants in downtown Orlando. They pride themselves on the freshest ingredients and never use frozen products. All meats are cut and slow roasted in house for 7 hours!
Come by for happy hour 4 pm to 8 pm daily for $2 tacos, $6 burriots and $2.50 domestic beers.
Try the Mexican stoplight a sampling of all the homemade salsas served with tortilla chips, handmade empanadas, an assortment of tacos from street tacos, to sloppy tacos, fish tacos, and custom tacos.
If you come hungry for delicious Mexican try one of the chef's plates with slow roasted pork, enchiladas, chimichanga or a border bowl. The burritos come in a variety of options from Sanchez with roasted pork, the veggie, drunk gringo – an everything burrito, or lean green with chicken.
Bento Asian Kitchen and Sushi
Bento Asian Kitchen and sushi in downtown Orlando is a modern quick spot serving sushi and Asian style bowls. They aim to keep things simple and are known for the sushi and bento boxes.
You can choose from your choice of entrees served in a bento box with string beans, lo mein noodles, ginger salad rice and dessert. Each entree can be customized with chicken, tofu, steak, shrimp or veggies. Choose from mongolian, curries, stir-fry, General Tso and more!
If in the mood for sushi try the classic rolls like rainbow, spicy tuna, mex, fried avocado, Florida or Cali. Signature rolls include crunch roll, Volcano, Miami, Hot Lava and zen Garden for those who are vegetarian!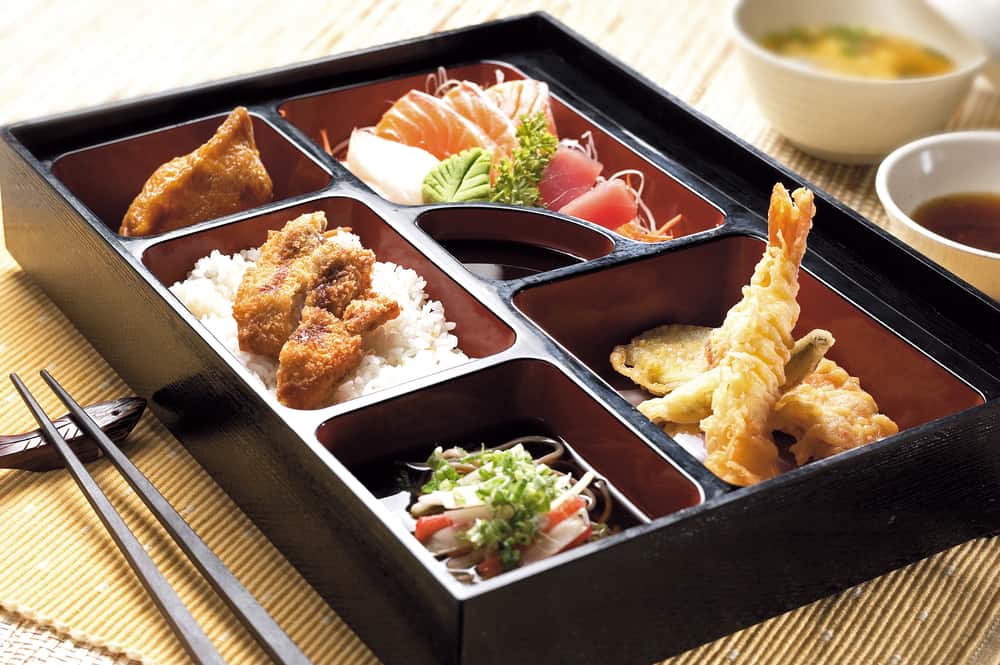 Thai Cafe
Thai cafe is one of the downtown Orlando restaurants serving up delicious Thai food. Family owned and operated since 2001, Chef Noi serves comfort food using family recipes. She loves to locally source ingredients from local farmers around her hometown!
All entrees come with a salad, and can be customized to be mild, medium or hot! Try the traditional Thai soups such as Tom Yum or Tom Kha Gai. Try sepcialites like pepper steak, basil duck, peanut chicken, red curry or panang curry!
Also offered are stir fries like pad cashew, mixed veggies, drunken noodles, pad Thai, and fried rice! Each of which can be customized with your choice of chicken,, seafood, beef, vegetables or tofu!
Did You Find This Post Helpful?
If so, we would love to keep in touch! We enjoy seeing photos and comments about your experiences in Florida! You can follow us on Instagram and we will repost your photos on our feed and comment too! Just tag us at @floridatrippers and hashtag #floridatrippers. We can't wait to see your travels!