If you're planning on visiting Florida in June, then you've come to the right place. We've lived in Florida most of our lives. So, we know all the best tips and hidden gems in Florida. We also know what each season, and even each month, has in store for visitors!
There's something special happening in Florida every month. Depending on what you're interested in doing or seeing, June in Florida can be a great time of year to visit. But, there are also a few things to keep in mind when you're planning to visit Florida in June. It's actually one of the most popular times of the year for people to vacation in Florida.
Kids are just finishing school and families are looking forward to a sunny holiday on one of Florida's beautiful beaches. So, you can expect to encounter some of the biggest crowds in Florida during the summer months. Some of the most crowded areas in Florida in June will be the beaches, theme parks, and major cities. But if you want to avoid crowds, you just have to know where to go! That's where we come in!
We'll make sure you feel well-prepared for your vacation to Florida in June. By the time you're done reading our best tips and tricks, you'll be booking your hotel and flights! So, let's take a look at 6 things to know before visiting Florida in June!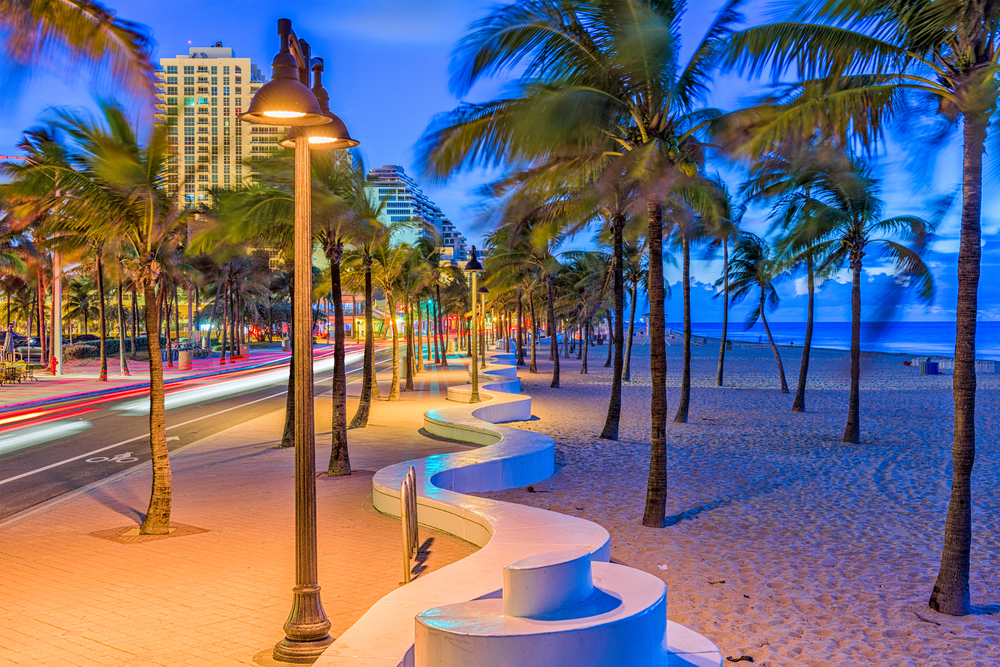 6 Things To Know Before Visiting Florida In June
Florida Weather In June Is Squarely In Rainy Season
June in Florida can be an excellent time of the year to visit. But, there are a few things to keep in mind. Especially when it comes to the weather in Florida in June. The average temperatures in Florida in June range from 86 to 91 degrees Fahrenheit during the day. It's also generally very sunny, however, June is squarely in the rainy season.
Florida's rainy season typically starts in June and can go all the way through late October. This means that during the summer in Florida it can be pretty humid. Typically, there is an average of 4 to 6 inches of rain in June in Florida. But while there may be a lot of rain during this time of year, it's still pleasant. It's typically the occasional quick rainstorm, thunderstorm, or late-night storm. These rainstorms do have a few advantages!
If you don't come prepared, you'll want to seek cover to escape the rain. But, if you're prepared with proper rain gear, you'll get to enjoy cleared-out theme parks. That's because a lot of people start to leave Florida theme parks the minute it starts to rain. But we know that if you've got your rain gear, you can typically wait out the storm and enjoy the theme parks with far fewer crowds!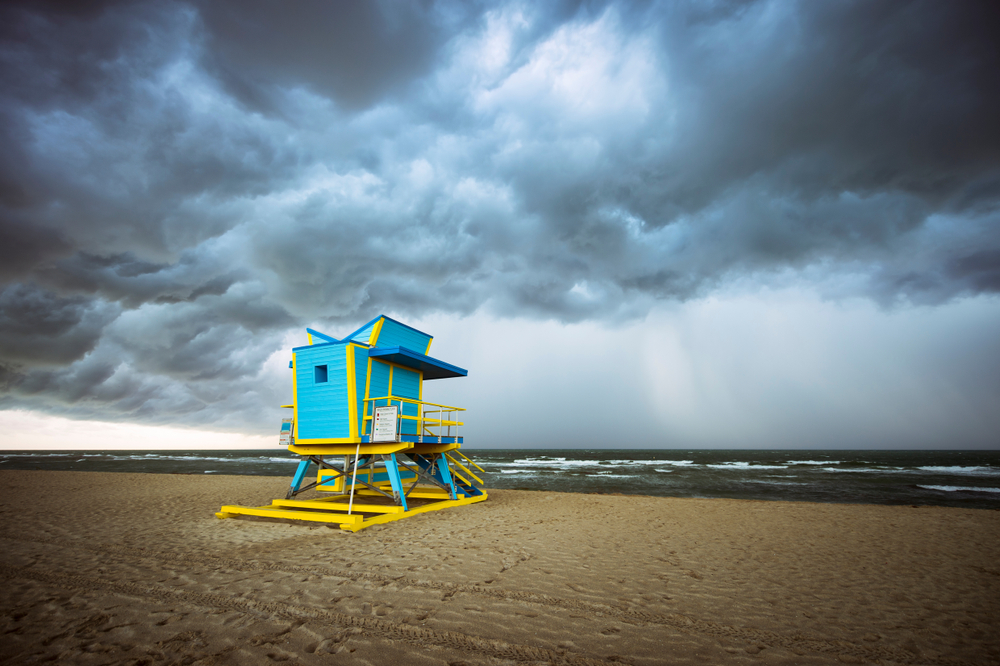 The Water Temperature Is Warm And Pleasant
Because the average temperatures in Florida in June are very warm, and the sun is shining, the water is also very warm. On average, the water temperatures in June in Florida range from 80 to 85 degrees Fahrenheit. It's warm and pleasant, and one of the biggest reasons traveling to Florida in June is so popular.
After you've been sitting on the sunny beach, taking a dip in the beautiful blue water in June is refreshing. Especially considering how humid Florida can be in the summer! The humidity and the sunshine can make it feel warmer than it actually is. So taking a dip in the ocean is one of the quickest and easiest ways to cool down!
Often Florida's water temperatures in June are compared to bath water. But if those temperatures feel a little too warm to you, don't worry. The occasional rain shower often cools down the water closest to the shore. Plus, pools are pretty standard in Florida, whether you're staying at a hotel or a vacation rental, and they're not always as warm as the water.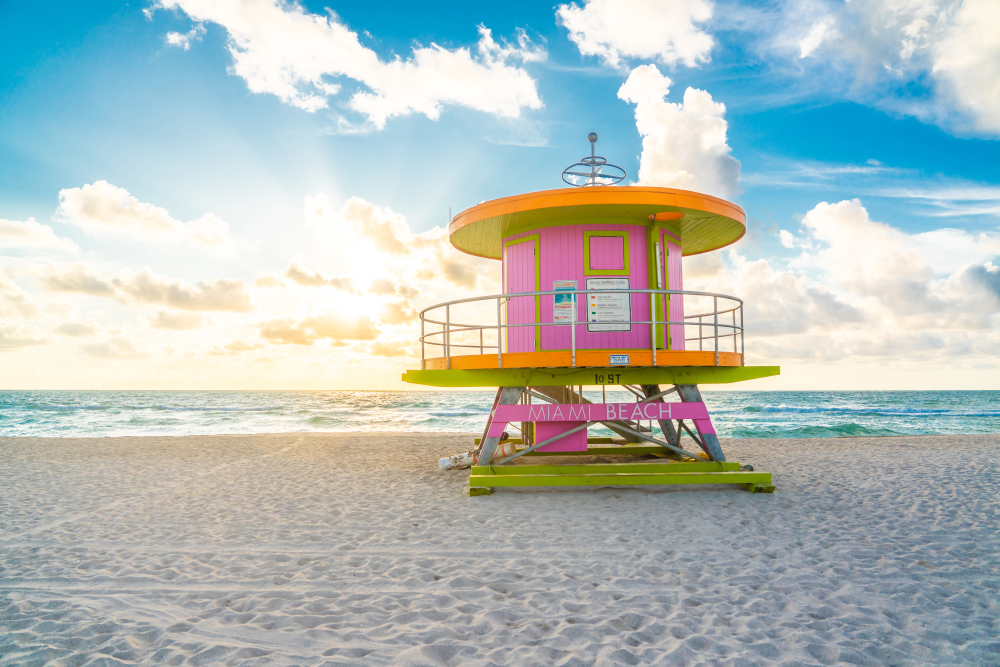 Prices Are Dropping For Travel To The Florida Keys
Traveling to Florida in June is perfect if you're on a budget. Believe it or not, by the end of May the prices are starting to drop significantly! You'll see cheaper hotel rates as the winter tourists head home, especially in places like the Florida Keys. So, June is one of the best times to visit the Florida Keys if you want to take advantage of the lower rates.
One thing to keep in mind though is that the rates will occasionally rise briefly. This typically happens around events like Key West Pride, which takes place every year in June. If you're not bothered by the rainy season, then you should take full advantage of the price drops in the Florida Keys in the summer.
In fact, some hotels have room rates that are almost half of their normal rate during the winter months. So, if you plan right, you can end up having a beautiful Florida Keys vacation for an absolute steal!
There are plenty of beautiful hotels, resorts, and vacation rentals, and each island has its own unique atmosphere. A trip to the Florida Keys is one of the best places to visit in Florida in June, so take advantage of the cheap rates, and pack your bags!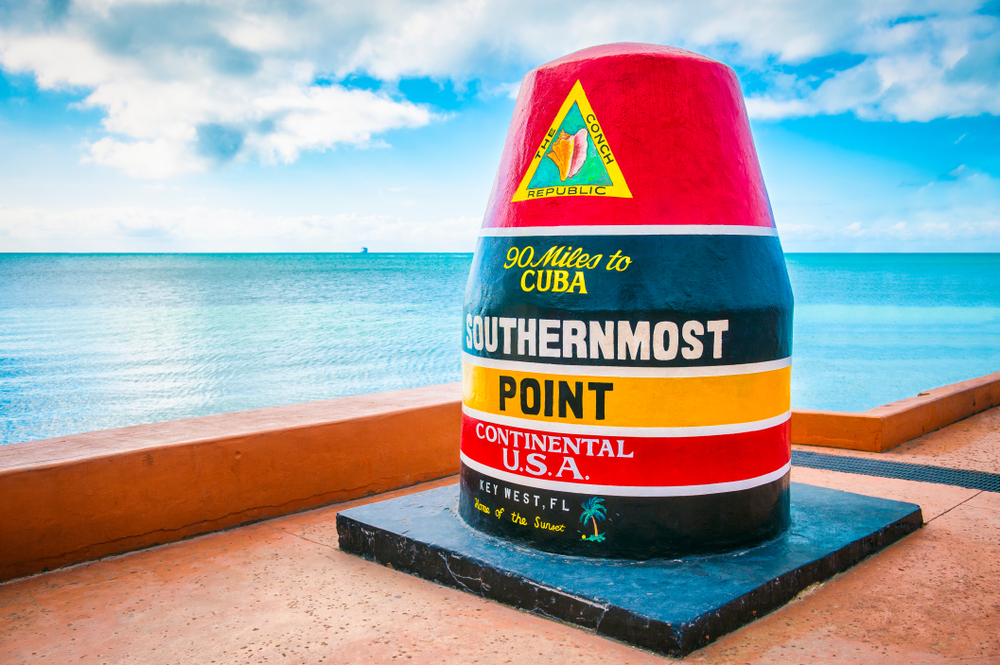 Florida Is At The Beginning Of Hurricane Season
One important thing to consider when traveling to Florida in June is that it's right at the beginning of hurricane season. Some people understandably are a little weary of visiting Florida during hurricane season. But, you can still enjoy visiting Florida in June without ever having to deal with a hurricane.
While June marks the beginning of hurricane season, hurricanes rarely form in the Atlantic basin during this time of year. There's always a chance that a hurricane could hit in June, but it's not necessarily common. When you're deciding to travel in June to Florida, it's something important to keep in mind.
Only you can decide if you're comfortable with visiting during hurricane season. But as lifelong Floridians, we can say that it's pretty rare for Florida to get hit with a hurricane so early in the season. So don't discount traveling to Florida in June just because it's hurricane season!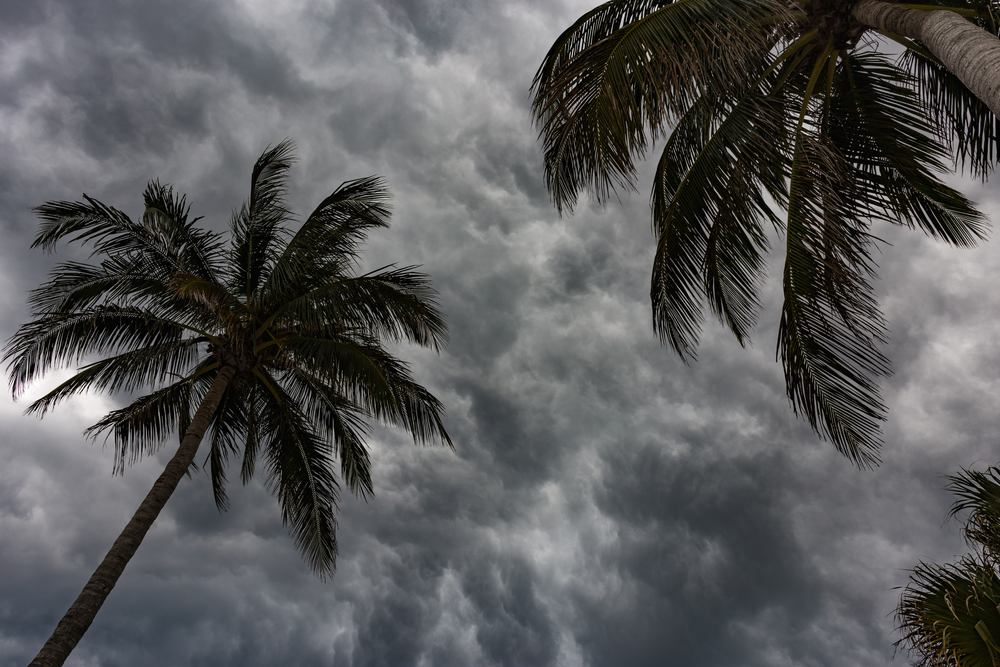 The Panhandle Beaches Are The Best To Visit In June
While most people are hitting the beaches in southern Florida, we suggest visiting the Florida Panhandle. The Florida Panhandle is the northwestern part of Florida that lies between Alabama, Georgia, and the Gulf of Mexico. There you'll find the best beach in Florida in June if you want to avoid the crowds.
Cities like Panama City, Pensacola, and Destin, are popular tourist destinations in the Florida Panhandle. Plus, Destin has some of the best beaches in FL, and they are one of the best vacation spots in Florida in June.
The entire state is hot in the summer, but the Panhandle is a little cooler than southern Florida in June. So, you'll still find the weather in the high 80s and low 90s, it's generally a little less sweltering. Because everyone is heading to the beaches of southern FL, the panhandle beaches aren't nearly as crowded in June.
The water is a little less like bath water and a little more refreshing as well. It's a great place to visit in Florida if you want cooler temperatures and slightly cooler water temperatures. One of the best places to visit in Florida in June is easily one of the beautiful Florida Panhandle beaches.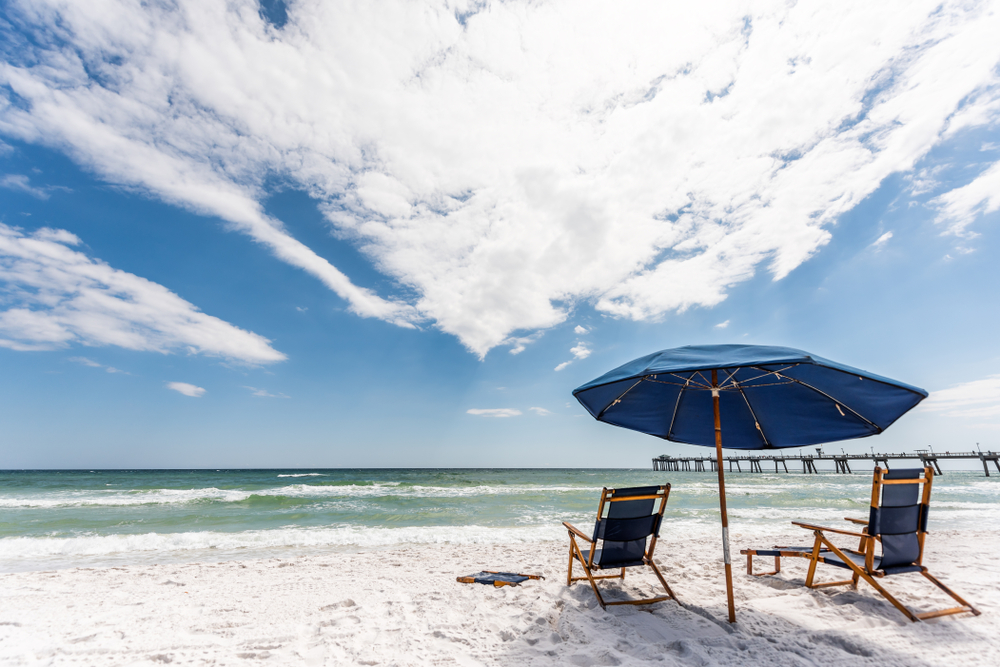 June Allows You To Take Advantage Of Fun Indoor Activities In Florida
Many people who are visiting Florida in June find that it's a great time to take full advantage of all the fun indoor activities! No matter where you're planning to stay, there are tons of things to do in Florida in June that are inside. Since it can get very hot, it's always a good idea to have a few indoor activities on your Florida itinerary!
We really love exploring some of the many cool museums in Florida. In Florida, we have some really unique museums that you won't find anywhere else in the world. You can explore Surrealism at the Dali Museum, see the Kennedy Space Center, or visit the Ernest Hemingway Museum and meet the famous Hemingway cats. Florida also has some beautiful historic buildings in cities like St. Augustine or like the Henry B. Plant Museum.
If you're traveling with kids, don't worry. There are tons of fun indoor activities for kids in Florida too. You can spend the day exploring Legoland, the Miami Children's Museum, or the Frost Museum of Science. And those are just the indoor things to do in Florida in June in Miami! Every major city in Florida is full of fun things to do no matter your age.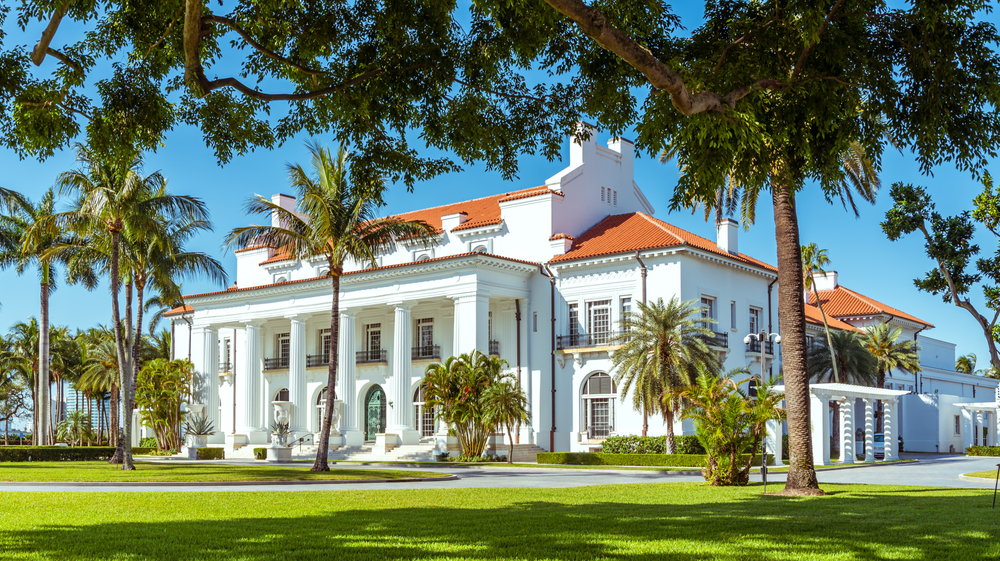 There are so many things to see in Florida in June and it's truly a beautiful time of year in the sunshine state. Whether you want to spend the day on the beach, swim in the warm ocean, or road trip through the Florida Keys, June is a perfect time to visit. If you visited Florida in June, we'd love to hear about your trip in the comments!