Are you planning on visiting Florida in November? If so, we have a few things you should know!
November in Florida means the end of the rainy season and also that the high tourist season hasn't quite begun. Less rain means it's a good time to do outdoor activities plus you won't have to worry about being too hot or too crowded!
Many snowbirds will have returned to Florida, but many vacation spots in Florida in November won't be too busy until Thanksgiving.
Whether you are traveling to see family for the holidays or are just looking to escape as winter begins to set in around most of the country, here are the things you need to know about traveling to Florida in November.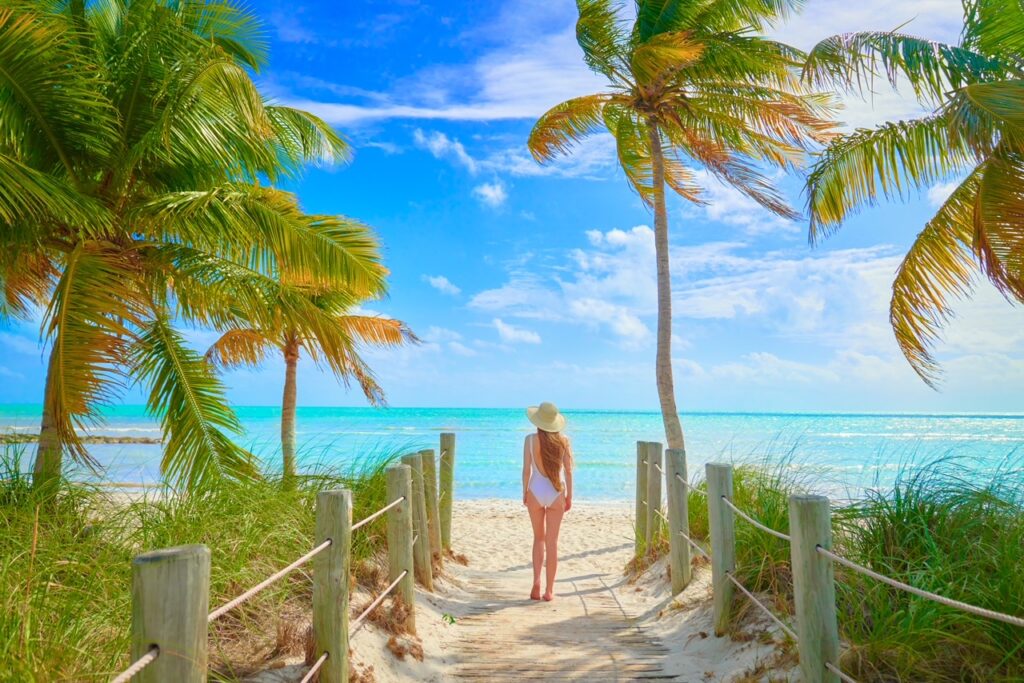 7 Things to Know Before Visiting Florida in November
November is the Last Month of Hurricane Season
Good news- November is the end of hurricane season! Florida's hurricane season typically lasts from June through November, with the majority of past major hurricanes hitting Florida in September, followed by October.
However, this doesn't mean you shouldn't be prepared for hurricanes in November. While they are rare, November hurricanes and tropical storms could happen. Recently we had Hurricane Nicole make landfall on November 21, 2022, which is the latest on record. Before that though, we had not had a November hurricane make landfall since Hurricane Kate in 1985.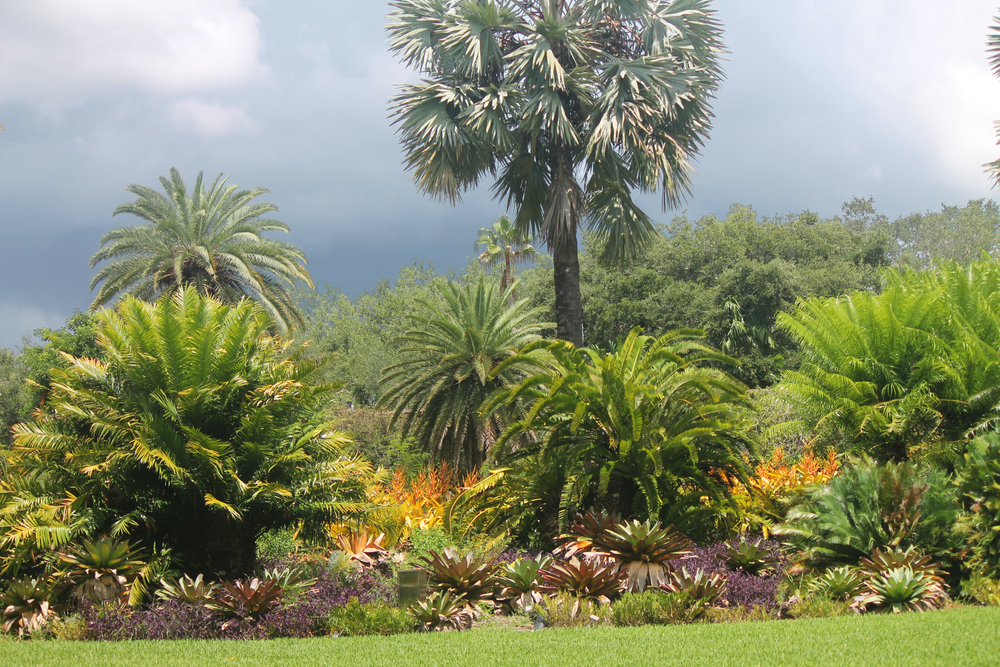 Florida Weather in November is Cooler with Minimal Rain
November in Florida is late fall, which means temperatures are dropping. However, November is also the end of Florida's rainy season, which is summer into fall.
The average temperatures in Florida in November range from the high 60s to mid-70s degrees F. North Florida and the Panhandle might even dip into the high 50s, whereas Key West will still be a nice 79 degrees F.
Florida's humidity is also low as we head into the dry season, peaking in the morning and dropping as far as 55% by the afternoon. Thunderstorms are also less frequent in November. The average rainfall in Florida in November is 2.7 inches (compared to October when the average rainfall can get up to 8 inches).
You might need a jacket, but the weather in Florida in November can make outdoor activities more pleasant than in the summertime!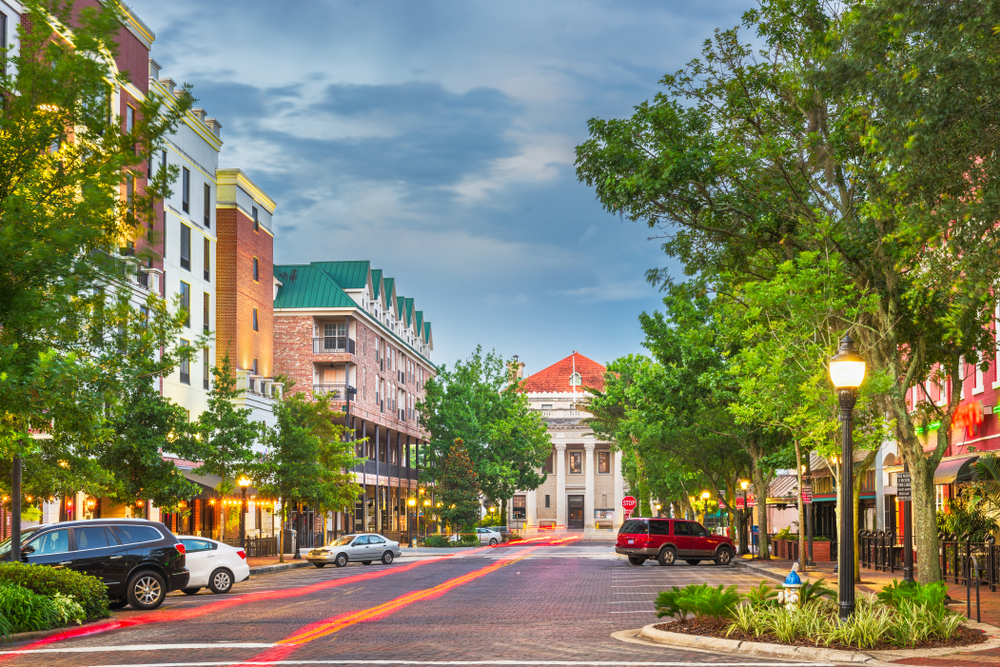 Water Temperatures are Starting to Lean On the Cooler Side
Just as the air temperatures are dropping in November, so do the water temperatures. Depending on what water you like to swim in, November can be a great time for swimming in Florida. In fact, often the water will be warmer than the air!
The average ocean temperature can range from 70-80 degrees F. The southern waters will usually be warmest, like Miami Beach where the average water temperature can get up to 83 degrees F in November.
Florida's northern waters, like beaches around Pensacola, might get too chilly to swim in comfortably, getting down to 65 degrees F in November.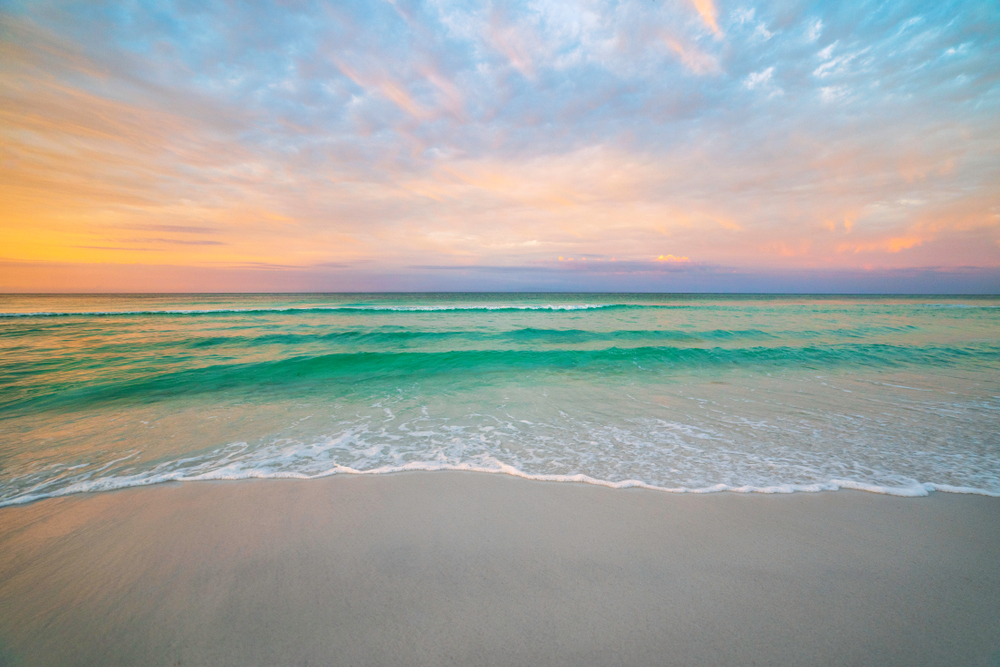 November Falls During Spring Season
Are you scratching your head thinking, "I thought November is autumn in Florida?" By "spring season" we mean natural spring water!
As we said above, sometimes in November the water temperatures will be warmer than the air. And while they're not geothermal springs, this is true even of Florida's natural springs.
During the summer, the springs are a great way to beat the heat, as their average temperature is 72 degrees F. However, they maintain this temperature for most of the year. So when the air temperature is in the 60s, going for a swim in a natural spring could feel nice and warm!
Florida has many beautiful natural springs with clear blue water where you can swim, snorkel, or float on a tube and relax.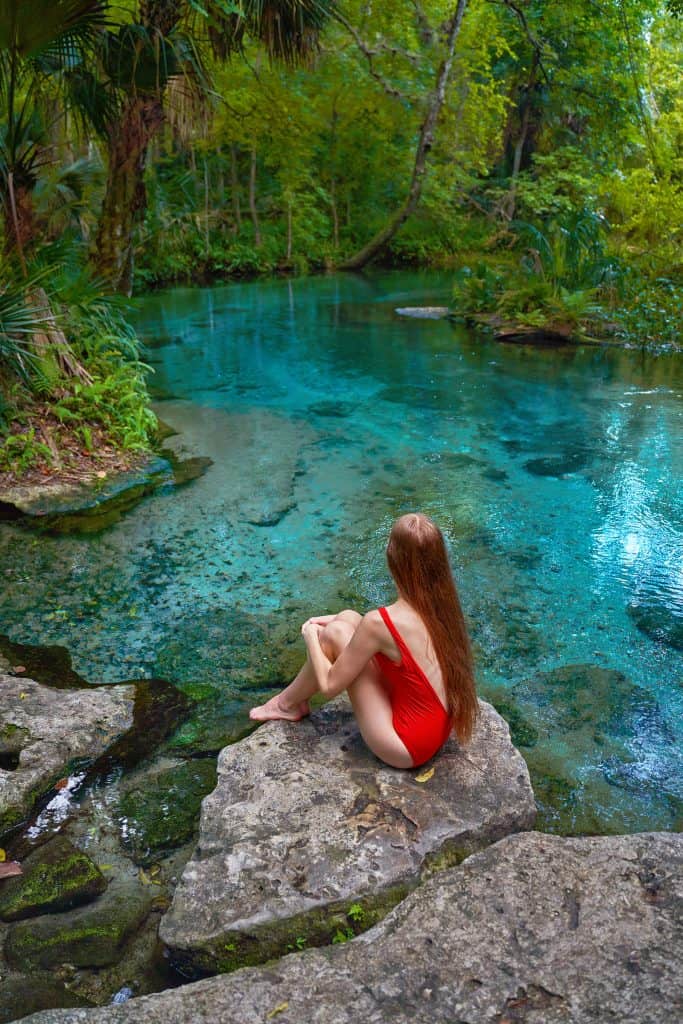 November in the Florida Keys Welcomes the High Season and Great Weather
If you are looking for some of the best Florida getaways in November you might want to head to the Florida Keys! What is the beginning of winter for the rest of the country is the start of the busy season for the Keys.
November is a great time to visit the Florida Keys. Places that were closed during the slow season are opening back up, but places aren't too busy yet. You'll be able to find moderately priced accommodation in the Keys before the high season really kicks into gear.
The weather in November is also a great reason to visit the Keys. With the end of hurricane season and limited amounts of rain, you can expect sunny days with an average high of 80 degrees F.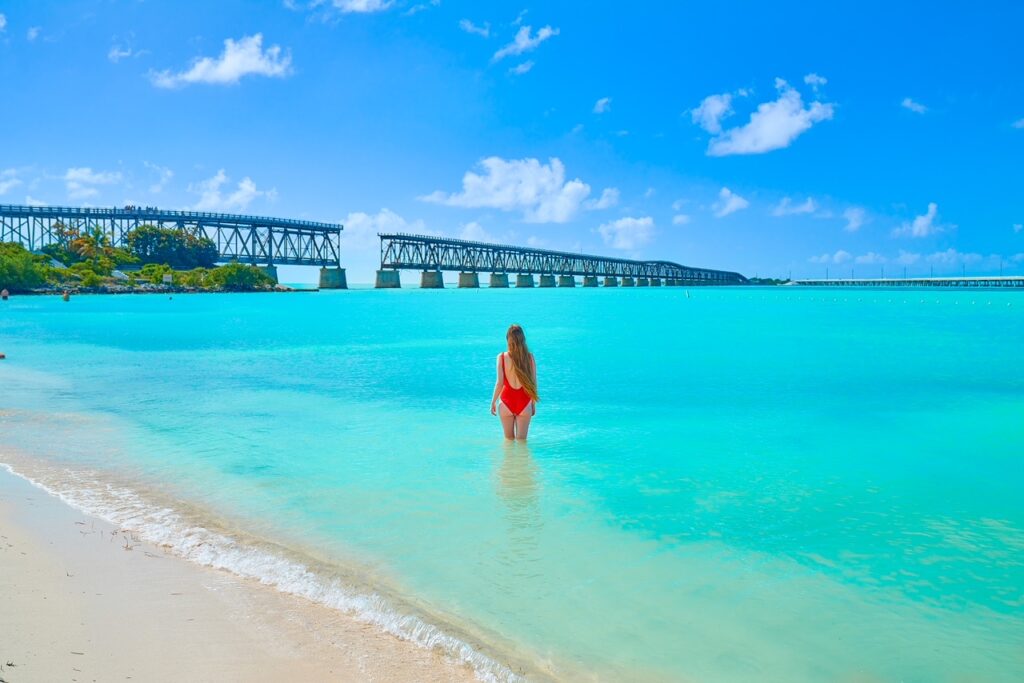 Siesta Key Beach is the Best Beach to Visit in Florida in November
Although the Keys are some of the best places to visit in Florida in November, there are plenty of other places in Florida to spend time in the sun. In fact, if you are looking to spend some time on the sand, Siesta Key has the best beach in Florida in November.
Siesta Key Beach is one of the best white sand beaches in Florida! In 2020 it was even ranked the "#1 Beach in the United States" by TripAdvisor's Traveler's Choice Awards™. With miles of pure white quartz sand, Siesta Key Beach is great for walking along, as the sand stays cool to the touch.
The average water temperature of Siesta Key Beach is around 75 degrees F in November if you want to go for a dip in the beautifully clear water.
Then every Sunday, you can watch (or take part in) a sunset drum circle! It could be a nice way to bid farewell to the sun as the days get shorter.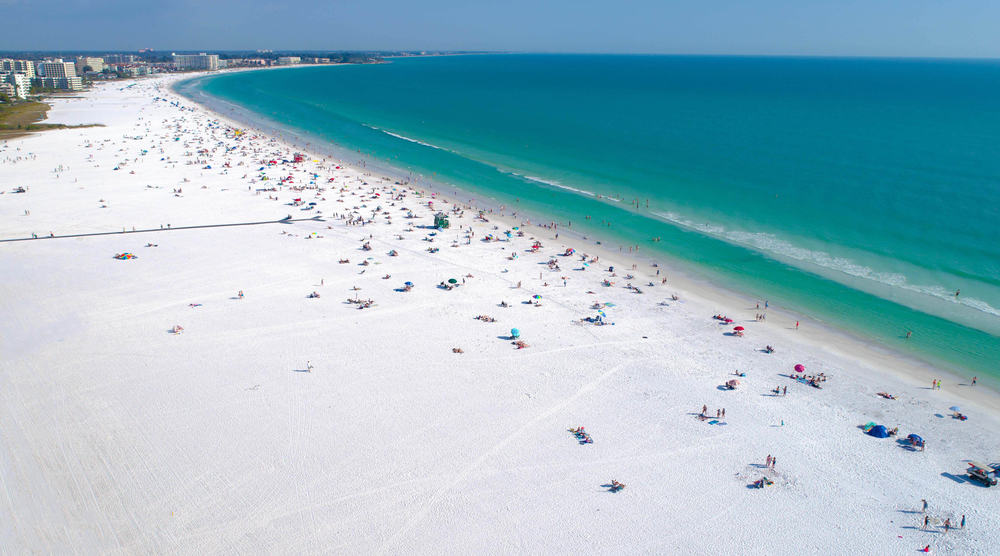 November Marks the Start of the Christmas Season in Florida
As soon as the clock strikes midnight on Halloween, you can expect to see Christmas decorations popping up around Florida! You don't have to wait for Thanksgiving to start getting in a festive mood in Florida in November.
Some of the best things to see in Florida in November are the light displays! Florida Christmas towns like Saint Augustine and Tampa go all out for the holidays, decorating buildings and boats in twinkling lights.
Of course, there are lots of Christmas activities in Orlando, both in the city and at Disney. Follow the Christmas Tree Trail at Disney Springs or go ice skating on the giant open-air rink at the University of Central Florida.
There might not be snow in Florida, but there is plenty of Christmas cheer!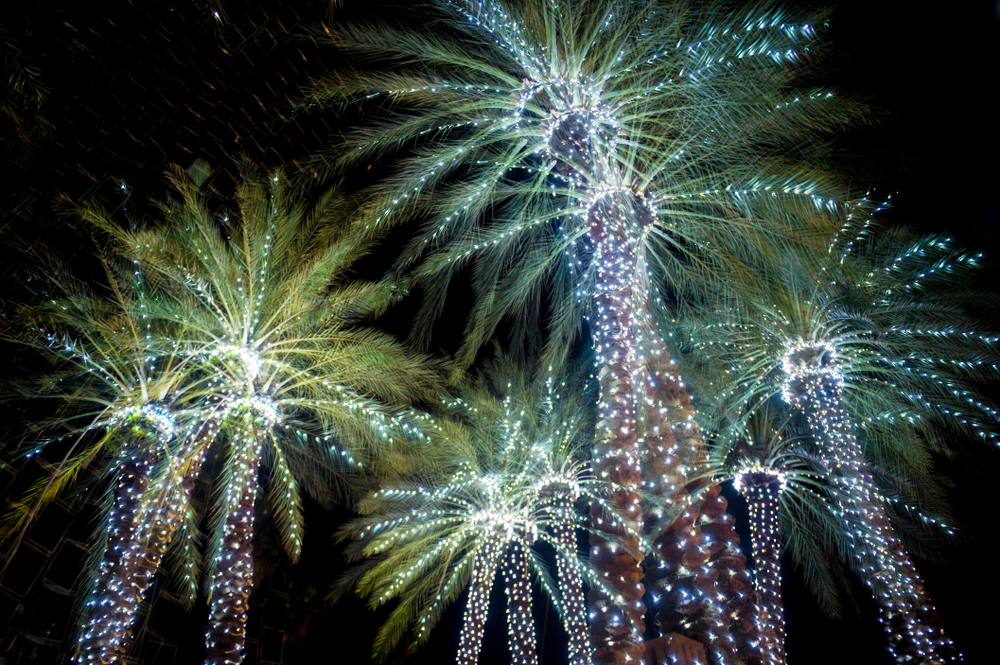 We hope this list helps you plan any Florida trips in November you might take. With cooler weather, beautiful beaches, and quintessential sunshine, we hope you take advantage of all the things to do in Florida in November!