Are you looking for a list of place to eat in Cocoa Beach? We have you covered with our list of the best restaurants in Cocoa beach to try!
Cocoa beach is considered one of the prettiest beaches in Florida! This small town on the Atlantic coast just one hour away from Orlando making it one of the most popular spots for surfing, shelling and relaxing with family!
After working up an appetite or relaxing on the beach all day it is time to head and grab food at one of the many places to eat in Cocoa Beach.
From beachfront eats on the pier, to seafood restaurants, quick lunch spots, Thai, Italian, Caribbean cuisine to happy hour spots and early bird specials. Check out our list below of the best places to grab a bite to eat in Cocoa Beach!
Make sure to check out our list of the Best Things To Do In Cocoa Beach for your trip.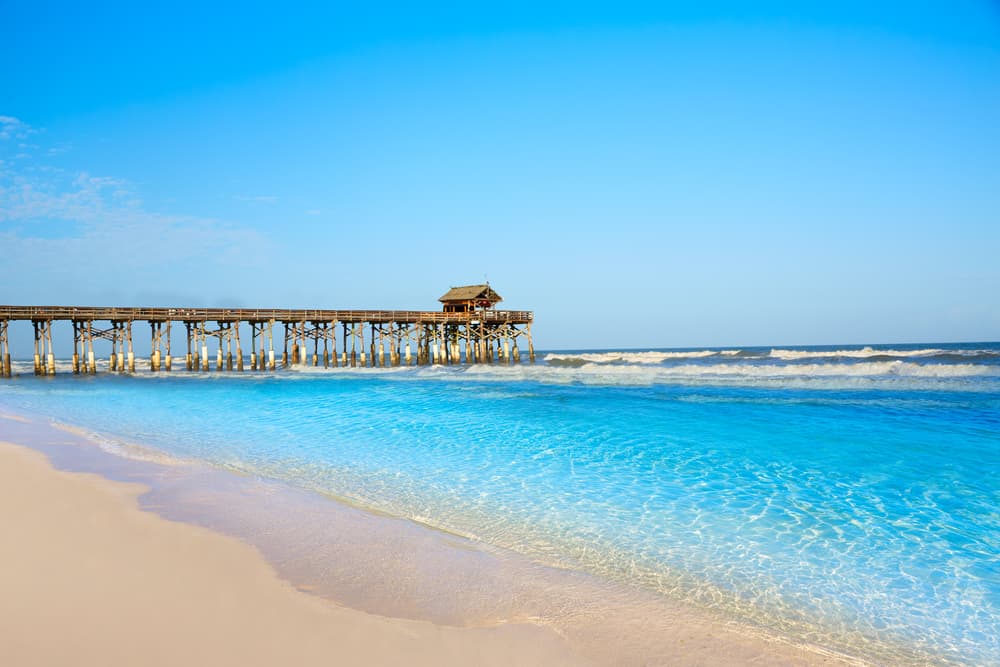 15 Best Restaurants In Cocoa Beach You Must Try
Boardwalk Bar at Cocoa Beach Pier
Boardwalk Bar is one of the Cocoa Beach pier restaurants. It is the perfect spot to visit for one of the best happy hours with amazing views of the Atlantic Ocean. This is a great choice for those looking to have a quick meal or enjoy the view. With amazing drinks, a waterfront view, and a relaxing vibe.
People flock here to enjoy a cocktail while watching the water or for sunset drinks. A large assortment of beers, speciality cocktails like the Pier Punch with 4 shots of rum served in a 32 oz souvenir bucket or frozen drinks like the Key Lime Pie as well as an assortment of daiquiris and coladas.
On the menu you will find starters like crab and shrimp dip, Mojo pork nachos, killer wings, and peel and eat shrimp. For mains there is the Pier Burger with a blend of brisket, short rib and chunk, lobster roll, and tiki shrimp tacos. For those looking for a full meal try the jumbo coconut shrimp basket, tuna poke or a pound of Dungeness crab legs.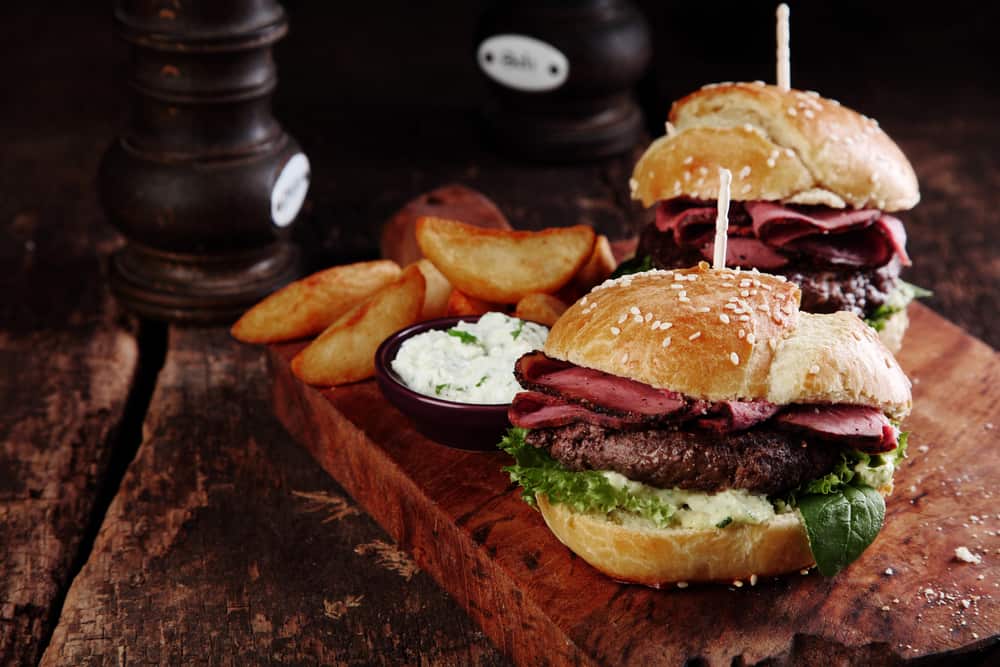 Coconuts On The Beach
Arriving at Coconut on the Beach you will be greeted by the large tiki man outside this beach bar that offers live music, cocktails and amazing service and food while overlooking the warm Atlantic Ocean. It one of the restaurants in Cocoa Beach that is great to bring children as you can often spot porpoises playing just off shore!
While the menu is focused on seafood there is something for everyone. From fried calamari and shrimp, to bacon wrapped scallops, poke tacos, upside down tacos and chicken wings in a variety of sauces. To a beach cheese steak, Mahi rueben, turkey avocado club, a vegan burger, veggie wrap, Costa Rican wrap with shrimp or catch of the day.
Try one of the speciality entrees such as the fresh catch of the day, stuffed red snapper, lobster dinner, shrimp and grits, chicken tenders or fried shrimp, reef tacos, or chef's house steak and lobster Mac and cheese.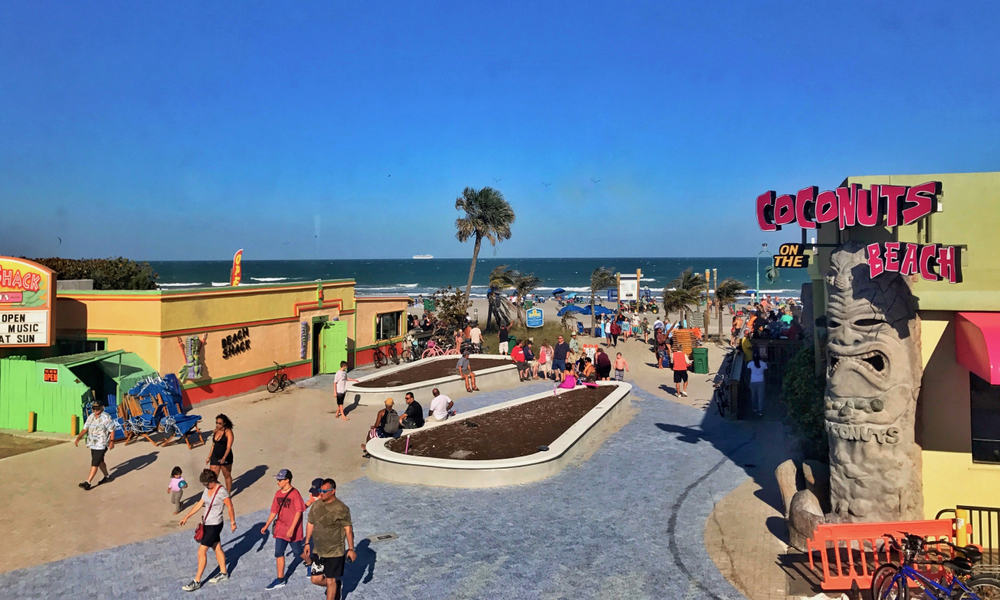 Florida's Seafood Bar & Grill
Florida's Seafood Bar and Grill serves some of the best food in Cocoa Beach especially for those in the mood for seafood! Since 1997, this family owned restaurant on the causeway has been serving up some of the best seafood in the area. Stop in for the early bird menu, lunch menu or dinner menu.
On the lunch menu you will find shrimp, fish, or chicken tacos. Platters served with fritters, salad, side and lemon sorbet such as fish and chips, shrimp, Icelandic cod, fresh catch platter. Or choose from one of the many menu favorites like coconut shrimp, spicy crispy calamari, lobster seafood fritters, seared tuna or fresh catch sandwich.
The Florida's boils are one pound of seafood served with your level of spice with mussels, shrimp or a combo of seafood. Or try one of the fish dinners like grilled salmon, catch of the day or Icelandic Cod with choice of a side and salad and fritters.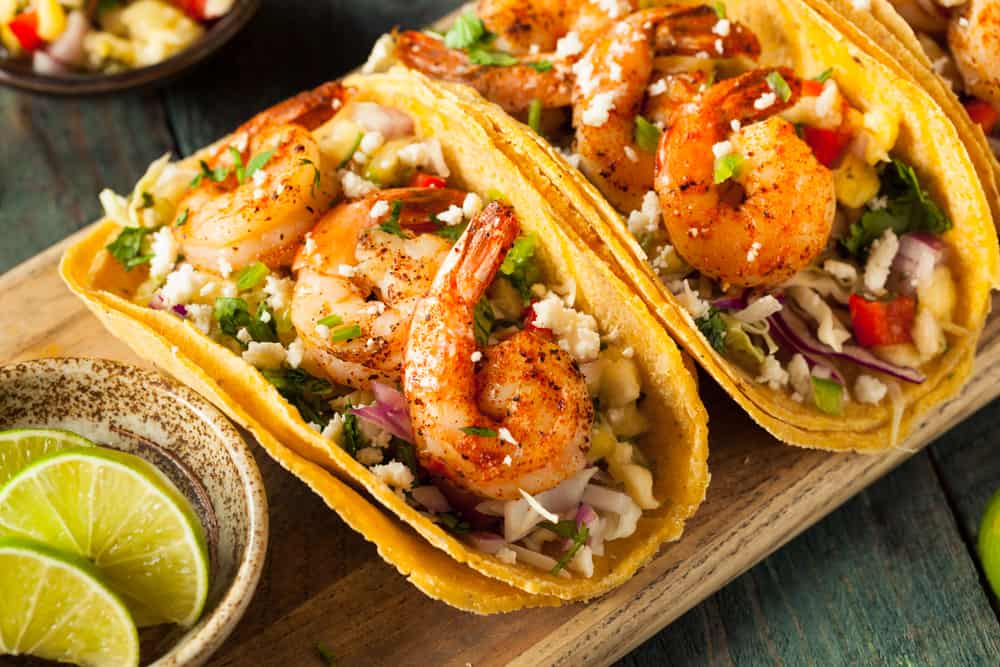 Taco City
Taco City is one of the Cocoa Beach restaurants that has been serving up Southwestern cuisine since 1980. For over 40 years Taco city is a great choice for those looking for beach restaurants in Cocoa Beach as they have public beach access. Open Monday to Sunday from 11 am to 9 pm.
Come for Taco Tuesdays from 4 pm to close for $2 tacos and $2 drafts. Try the supreme nachos, pepper poppers that are deep fried with cheese, Liz's famous guacamole wings, quesadilla and hues rancheros.
Combination platters include enchiladas, tacos, Chile relleno and fish tacos, burritos, southwestern wraps or seafood wraps, cholos stuffed with stressed chicken and deep fried, or a Chiquita a vegetarian stuffed burrito. You can eat in or take your food to go to eat on the beach!
Mangia and Bevi Pizzeria Napoletana
If looking for pizza places to eat in Cocoa Beach head to Mangia and Bevi Pizzeria! This local gem has seating both outdoors and indoors and serves up delicious Italian food with fresh ingredients.
Popular pizzas include the Margherita, the Arugula with cherry tomatoes and balsamic vinegar, the Diavola with spicy pepperoni and mozzarella, the Funghi with mozzarella and mushrooms, the Capricciosa with ham, mushrooms and artichoke hearts.
Or one of the white sauce pizzas such as Primavera with prosciutto, tomatoes and arugula, Salsiccia e Friarielli with Italian sausage and broccoli rabe, Contadine with mozzarella , pesto and roasted veggies.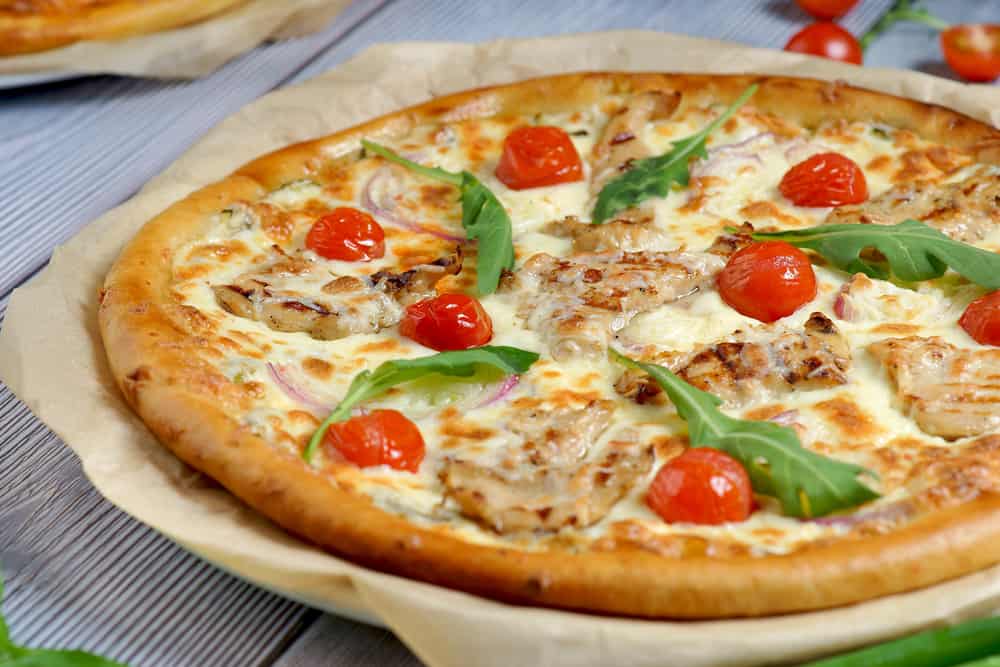 Flavors of India Cocoa Beach
Flavors of India is one of the restaurants in Cocoa Beach serving Northern and Southern authentic Indian cuisine. Come by for the $9.99 buffet during the weekday from 11 am to 2:30 pm or just $11.99 on the weekends or evening from 2:30 pm to 9 pm to sample all the amazing dishes served here!
This is a great option for those looking for a large vegetarian and vegan menu. On the menu you can also order per dish try the vegetable samosa, chili panner, tamarind eggplant, gobi Manchurian – cauliflower fried in a sweet and sour sauce, fresh naan breads, pannier butter masala. vegetable vindaloo and paneer saag – cooked spinach with cheese.
Try one of the tandoori meals like chicken tikka, tandoori shrimp, fish curry, butter chicken, or chicken mango curry, lamb masala, lamb biriyani, house special masala, and more. The dishes area all made in house with freshly ground spices and fresh ingredients.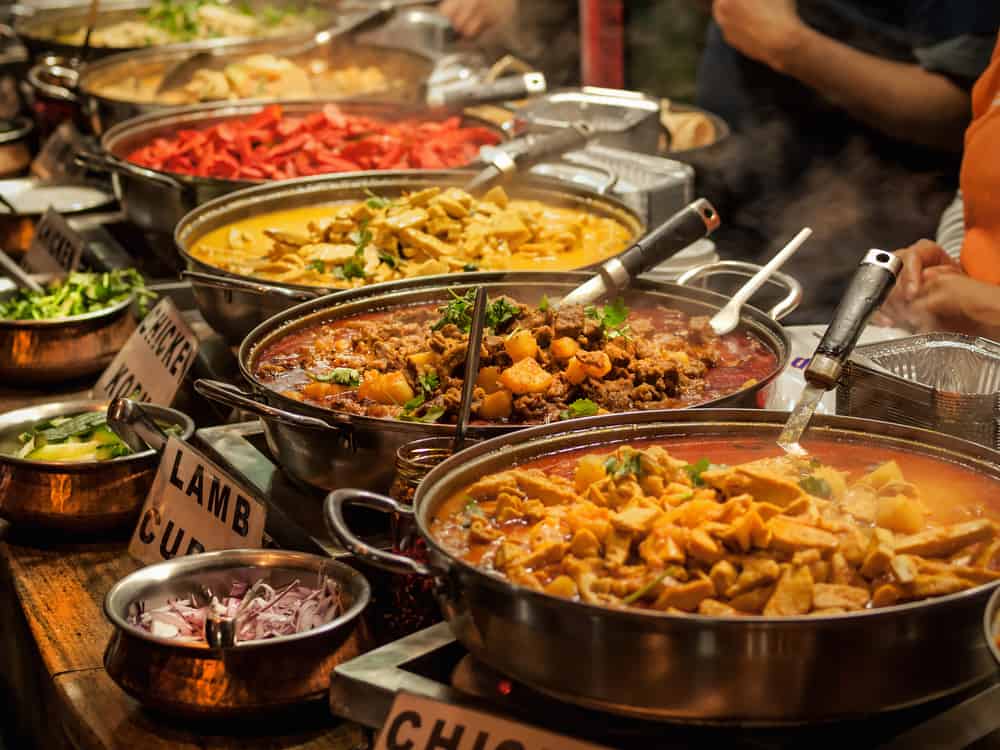 Siam Orchid Cocoa Beach
Siam Orchid on Cocoa Beach specializes in Thai and Japanese cuisine. The menu is divided into Thai and Japanese dishes and the restaurant features a lounge space perfect for grabbing a drink and amazing lunch specials served weekday from 11:30 am to 3:00 pm.
On the fusion menu you will find Thai spring rolls, chicken satay, tuna tatami sushi appetizer, pork or shrimp dumplings, soups such as miso or vegetable soup, Tom Kha or Tom Yum , and salads such as Thai salad with papaya, or a wakame seaweed salad.
Try one of the fried rice dishes served with spicy with basil or sweet with pineapple, noodle dishes such as pad Thai, Pad lo Mein or drunken noodles, stir fry entrees, curry dishes such as panang, red or green curry and fish entrees such Garlic fish or Grilled Salmon Asparagus.
Chef's specialties include Soft shell crab, garlic lobster and grilled large shrimp as well as teriyaki dinners and Special Chef Rolls. Try the Siam Orchid Roll with shrimp tempura topped with tilapia tempura.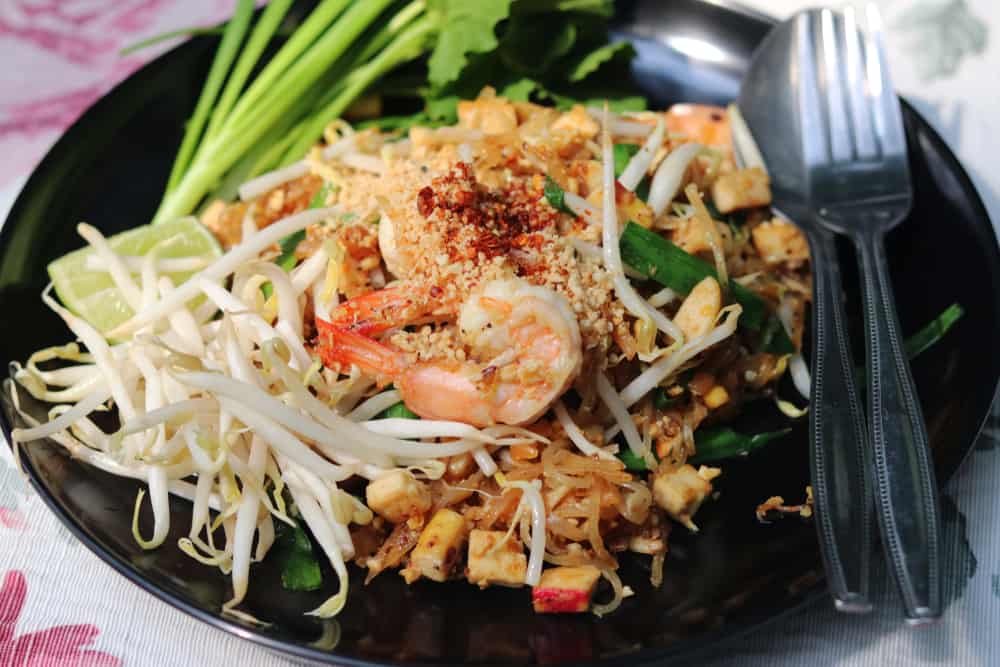 The Pig and Whistle
Are you looking for a traditional English Pub in Cocoa Beach? If so, The Pig and Whistle is you place! Plus they are open until 2 am. They serve up a traditional English breakfast from 8 to 11 am and then switch to a pub menu.
On the breakfast menu you will find a basic American breakfast with eggs, bacon and toast or try the English breakfast with fried eggs, English sausage and bacon, mushrooms, tomatoes and baked beans. As well as pancake and French toast platters and biscuits and gravy!
On the Pub menu for lunch and dinner try the homemade soup of the day to start, sausage roll, large Bavarian pretzel, burgers including a veggie burger. Fish items inlaces haddock and chips served with mushy peas and bread and butter, fish sandwich, shrimp basket and crab cake!
For heartier menu try the shepherds pie, sausage and chips or bangers and mash! One of the many sandwiches like roast beef that is home cooked, French dip, four cheese grilled cheese with caramelized onions and bacon!
Sunrise Diner
Sunrise Diner is one of the breakfast restaurants in Cocoa Beach. This family owned spot is open for breakfast, lunch and dinner offering a wide variety of cuisines. From American, Greek and Italian to seafood everything is prepared fresh daily.
On the breakfast menu you will can choose between home cooked egg dishes with home fries and grits and a pancake served with steak, kielbasa, homemade sausage or homemade corned beef to pancakes and French toast. Or try the homemade biscuits and gravy as well as Benedicts, fresh omelets served with home fries or grits and a pancake!
Sunset Waterfront Grill
Sunset Waterfront Grill is one of the Cocoa Beach restaurants on the water located on the Banana River! Come enjoy live music and daily happy hour with a view. For those looking to dine early enjoy the early bird menu from 4 to 6 pm with you choice between Mahi Mahi, prime rib or chicken with potato and vegetable for just $12.95.
From fresh seafood dishes like Senior Special chose two, Florida grouper, Mahi Mahi or Tuna to lobster tail dinner, seafood combo , fried seafood entrees like clam strips, oysters, or shrimp to crab cake sandwich and shrimp po boys.
Other menu favorites include steaks like NY strip, and Sirloin or Prime Rib, fresh pasta dishes like Shrimp scampi, or grilled chicken with rice and veggies.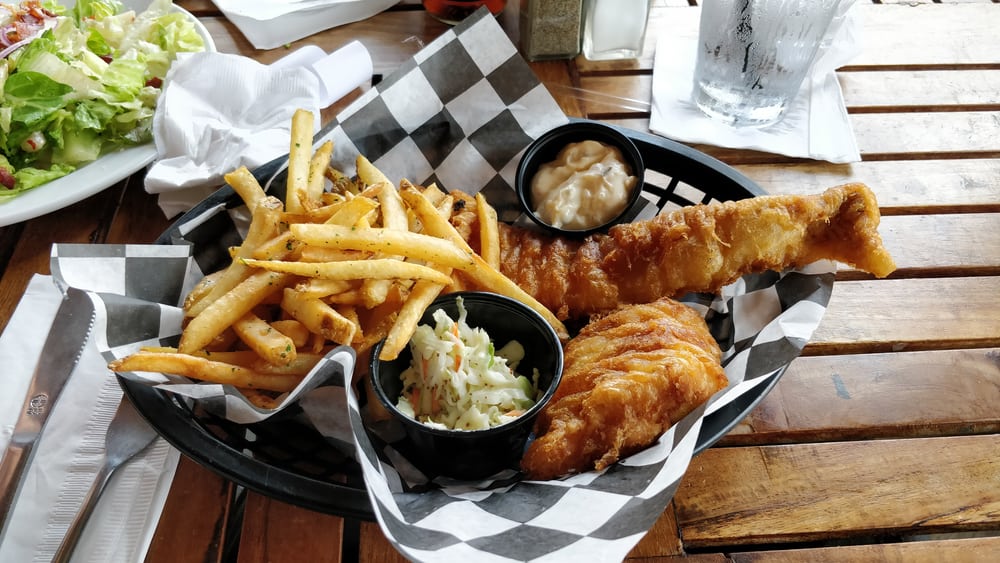 Salsas of Cocoa Beach
If you are craving Mexican food head to Salsas of Cocoa Beach. This is another great option for those looking for vegetarian restaurants in Cocoa beach. Everyone raves about the delicious cuisine and bright fun atmosphere.
Start with one of the nachos dishes with your choice of meat from Al Carbon, fajitas, or beans or try the salsas sampler a mix of appetizer served with homemade guacamole and salsa!
Vegetarian options include veggie fajitas, quesadilla and Chile rellenos! Or try one of the Mexican street tacos serves either Mexican style with onions and cilantro or Gringo Style with lettuce tomato and cheese.
Lunch and dinner specials include tacos and enchiladas, taco salad, grilled chicken in chipotle pepper sauce, carne asada, arroz con pollo, burritos, chimichanga or fajita or create your own lunch specials with two item and rice and beans!
Lunch and dinner specials include tacos and enchiladas, taco salad, grilled chicken in chipotle pepper sauce, carne asada, arroz con pollo, burritos, chimichanga or fajita or create your own lunch specials with two item and rice and beans!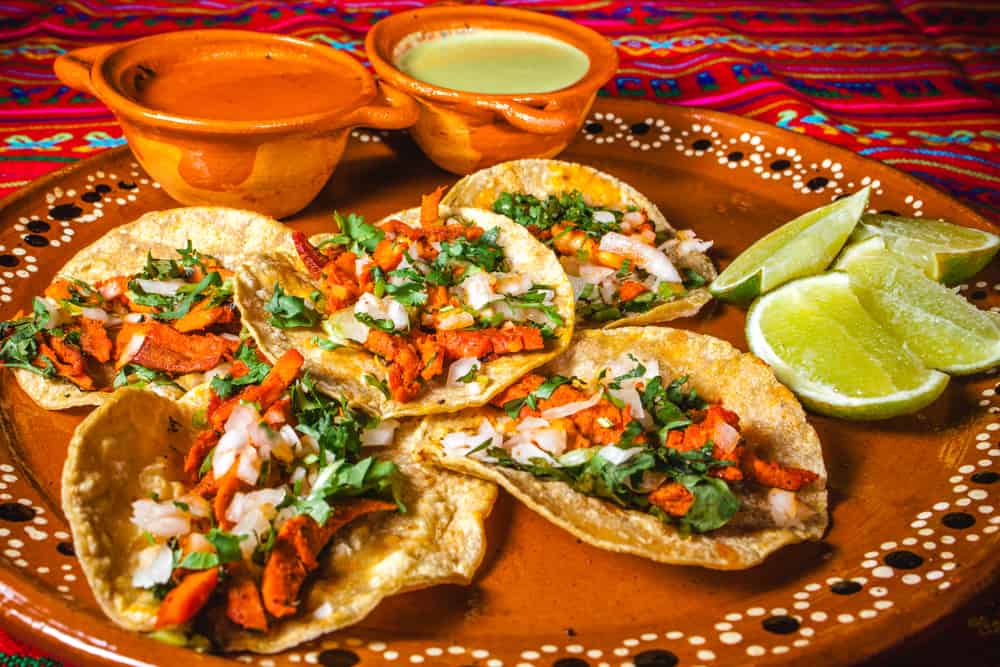 The Tiny Turtle
The Tiny Turtle is a fusion restaurant serving Puerto Rican and Caribbean cuisine. This is the perfect place to stop for an inexpensive lunch in downtown Cocoa Beach. This is a casual Florida restaurant that began as a food truck and is now a great place to grab a bite to eat!
The daily menu has fusion dishes you won't find elsewhere. Try the Sofrito nachos , bowl and burrito with beans, beach slaw, house salsa, guacamole, roasted salsa, and roasted island pork, braised island chicken or sautéed picadillo or vegetarian option.
Or try the island taco basket with NY strip steak or the surf tacos with grilled shrimp or mahi-mahi. For sandwiches they serve triplets sandwich with roasted pork, chicken and ham, the PB&J pork sliders, a Caribbean hot dog with a Hawaiian bun and queso Caribe, or an ocean wrap with grilled shrimp!
Poke Fin
Are you looking for a healthy meal? Head to Poke Fin for a healthy and quick customized lunch or dinner option! The menu concept is simple start with a base such as white rice, brown rice, spring mix or mixed. Then you choose your protein from salmon, raw tuna, tuna luau, tofu, shrimp and add your choice of sauces from a wide variety.
Then the fun part, you can add your toppings. From mango, pineapple, radish, green or red onion, avocado, cucumber, crab salad, wakame salad and finally finish with a drink! Everyone raves about how delicious and large the bowls are!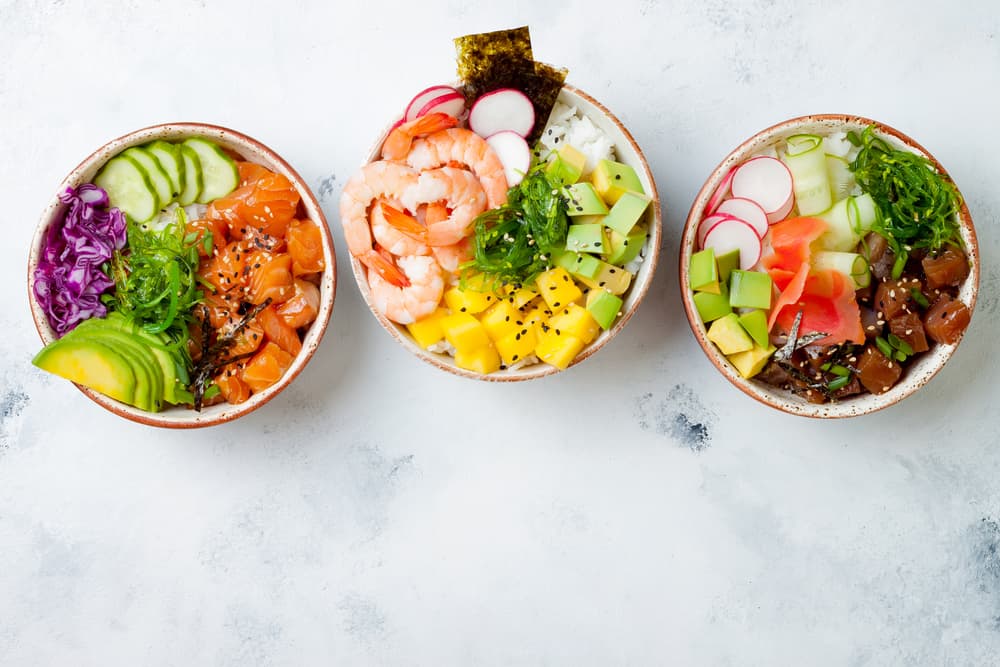 Long Doggers
Long Doggers called themselves a "radically relaxed bar and grill" this laid back restaurant serves up a wide menu. Thursday are Rib Day with slow cooked ribs served in half or full racks! Come early they often sell out!
Try one of the long dogs, a signature all beef chargrilled hot dog served on a bun, try it topped with mojo pork, or killer chili, or with sauerkraut or just with slaw or even a veggie dog served with MORK ( mustard, onion, relish and ketchup.)
The crush burgers are another menu favorite with house made patties served with a variety of toppings. Try the Hawaiian with pineapple and bacon, or one of th beyond burger options. Sandwiches include grilled mahi or crispy fish, pineapple pork grinder, and wings. From Mr. Zog's grill you can order ahi tuna bowl, rip tide mojo pork or beach bum meal with grilled chicken.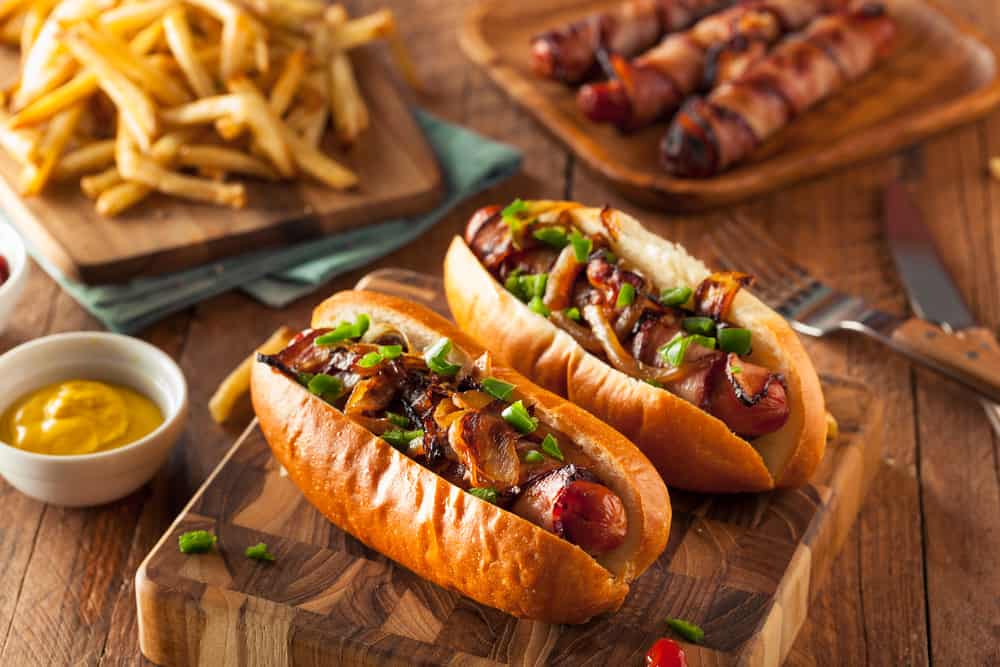 Branos Italian Grill
Branos Italian Grill serves up some of the best Italian food in Cocoa Beach. They are a family owned restaurant serving up authentic family recipes paired with modern takes on the classic dishes. They do senior Mondays dinners, Kids eat free Tuesdays, and an early bird dinner menu from 3 to 6 pm for just $13.
They offer a family style take out menu where you can choose between several pasta dishes such as lasagna, chicken parmigiana, chicken marsala, fettuccini Alfredo with chicken or chicken piccata that serves 6 wit you choice of garlic bread, and salad, and pasta for only $55.
For those looking to dine in, the menu at Branos has started such as baked brie with raspberry and walnuts, sausage and peppers, meatball sampler, fried calamari and mozzarella caprese salad and antipasto platter. Or order one of the pizzas for the table.
All the pasta dishes are served with a cup of soup or salad, try the baked ravioli, parmigiana with chicken or eggplant, pork Osso Bucco, meatball baked pancetta, piccata with veal or chicken.