Are you looking to dine at some of the best restaurants in Saint Augustine, Florida? We have you covered with our list of the best places to eat!
When visiting the nation's oldest city there are tons to do from the Casitllo De San Marco Fort to visiting one of the best castles in Florida, Castle Ottis, to exploring one of the famous Saint Augustine Ghost Tours. You are sure to work up an appetite after sightseeing. If looking for a place to stay, we suggest staying in a historical inn while in this old city!
Restaurants in Saint Augustine range in flavor and style. You can enjoy pizza, high-end seafood, BBQ with a family and pet-friendly atmosphere, modern takes on the farm-to-table, or international cuisine like Cuban, French and Peruvian. St. Augustine has something for everyone when it comes to eating the best food.
Come dine at some of the best restaurants in Saint Augustine!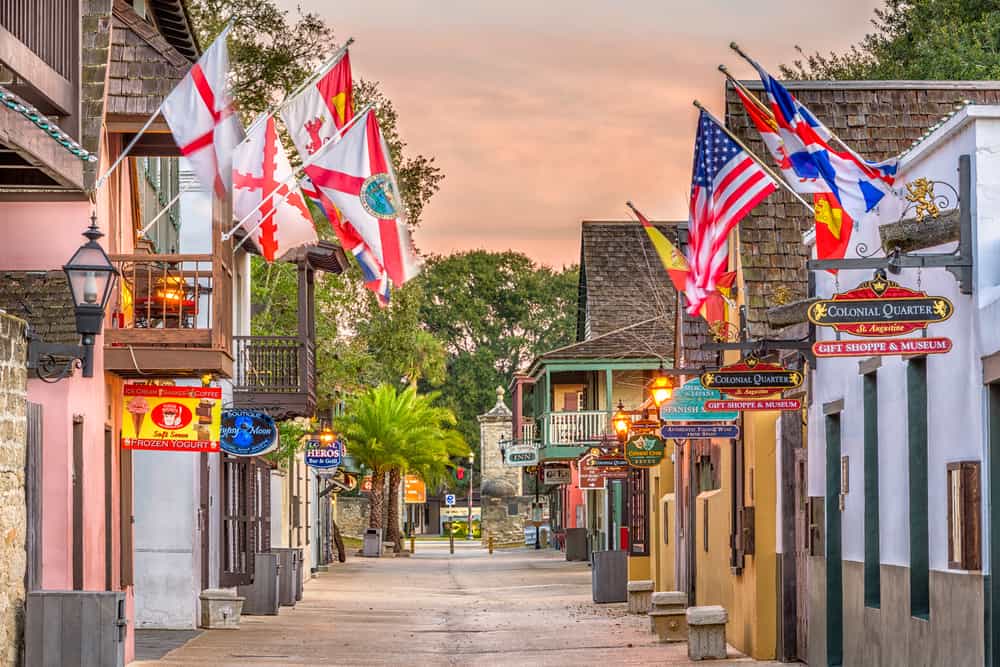 17 Best Restaurants In Saint Augustine FL You Shouldn't Miss
Pizza Time
If looking for one of the restaurants in Saint Augustine serving up some of the best Brooklyn-style pizza, head to Pizza Time. Pizza Time sells pizza by the slice or a whole pie. It is one of the restaurants in downtown Saint Augustine on St. George Street.
Pizza Time is famous for its New York Style Pies with thin crust and fresh ingredients. Please note this restaurant is CASH only! Located in the Spanish Plaza, you will easily spot this gem by the line outside. They even have a sign showing it was rated second best pizza in the U.S. on TripAdvisor!
Pizza Time also serves garlic knots, calzones, olives, salads, and antipastas. They have a large variety of pizzas displayed in the glass case by the slice so try a few of the different choices. They even have gluten-free options!
This is some of the best pizza in Saint Augustine!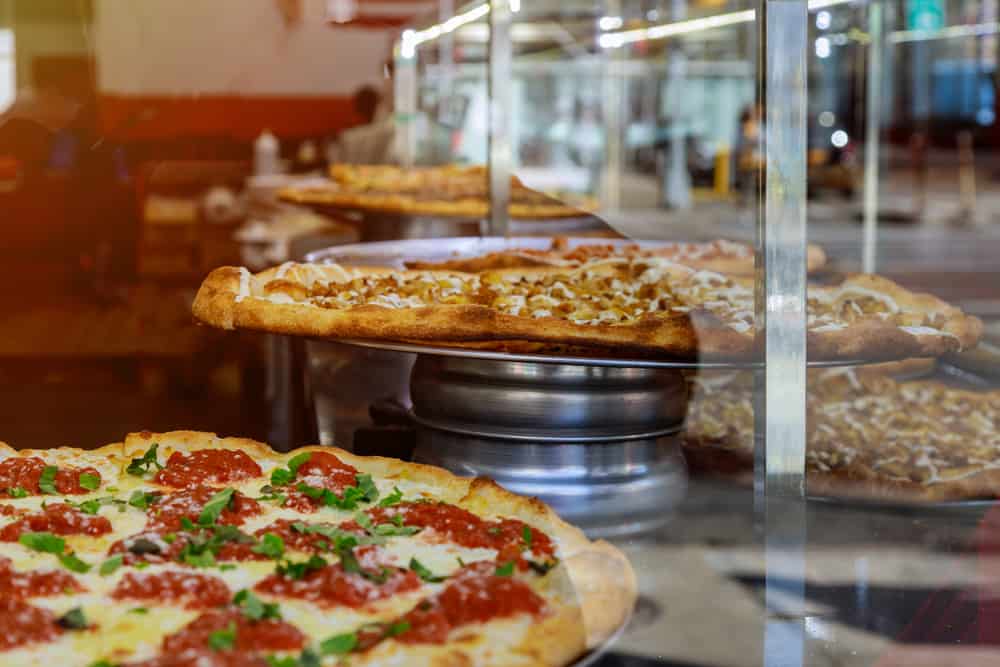 The Floridian
The Floridian is consistently ranked as one of the best restaurants in Saint Augustine, Florida. They focus on southern fare with fresh, locally sourced ingredients with tons of vegetarian options.
What makes the Floridian unique is their seasonally changing menu depending on their farm, fish, and artisan partners. This means diners are wowed each visit!
This is one of the places to eat in Saint Augustine with a large outdoor patio seating in addition to indoor seating. Menu favorites include small plates like pickled pepper shrimp, fried green tomatoes, and a cheese board.
Salad portions are large enough to be entrees! Try the summer salad or citrus beet salad. Main courses include 'N Waffles with BBQ pulled pork, Fresh Catch Nicoise, Dixie Burger, and 'N Grits with fresh caught Florida shrimp or tofu!
Conch House
Are you looking for one of the best restaurants in Saint Augustine for ambiance? Head to Conch House located at the Marine Resort. You can dine al fresco, overlooking the Salt Run while dining on Caribbean fare.
The Conch House is open for breakfast, lunch, and dinner. Dine on the outdoor deck under the palm trees or inside one of the Jamaican huts or even under the covered patio area.
Menu favorites include Bahamian conch fritters, Banana Pepper Calamari, Smoked Fish Dip, and Island Hopper Salad. For main courses, try the shrimp and grits, lobster mac n' cheese, salt run fresh catch of the day, Jamaican jerk chicken, or St. Augustine fried datil chicken.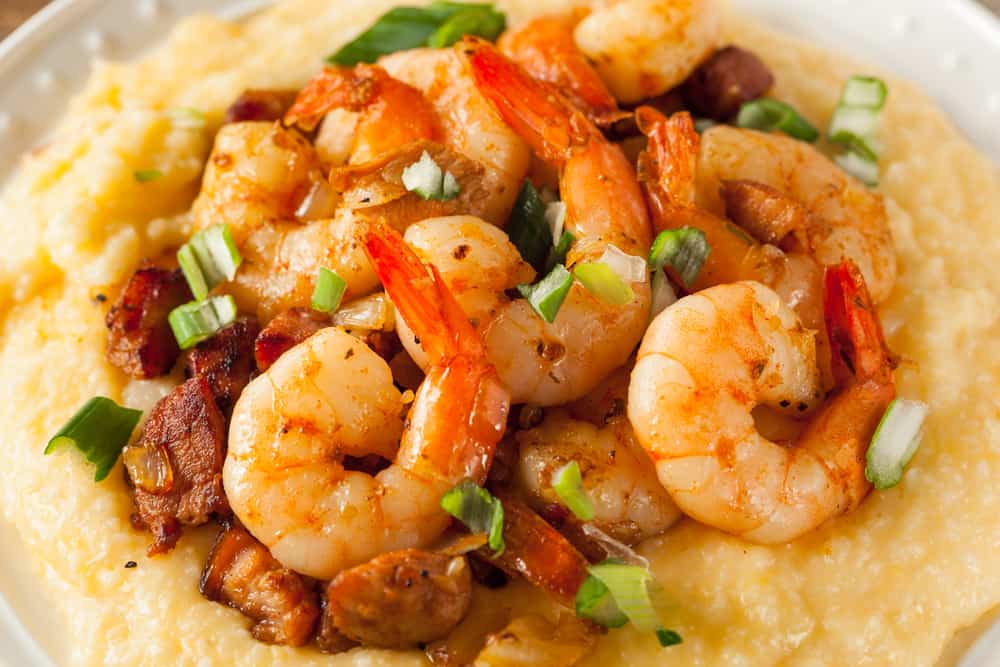 Sunset Grille
Sunset Grille is one of the good places to eat in Saint Augustine if looking for a restaurant on the beach! For the past 30 years, Sunset Grill has been a staple on A1A known for simple and delicious food since its humble beginnings as a beachside shack.
If you are looking for some of the freshest seafood in the area, you will love the award-winning recipes such as the Dand Datil shrimp, coconut shrimp, Sunset Datil wings, or the Minorcan Conch Chowder. Local catches include the sunset grouper, Caribbean Snapper or Macadamia Crusted Mahi Mahi, and Redfish Creole.
There is a large upstairs open deck as well as downstairs open air seating and an indoor section on the bottom level. There are plenty of options for non-seafood lovers too like the Mexican rice bowl, ribs, and burgers.
Preserved
Preserved is a part of the Strive restaurant group that strives to serve some of the best food in Saint Augustine. Opened in 2016, Preserved is an upscale restaurant serving Southern-style cuisine. Located in historic Saint Augustine, Preserved is one of the best restaurants in Saint Augustine for transparent dining.
Chef Ben Zimmerman serves up amazing food in the historic Jefferson House on the corner of Bridge Street and MLK boulevard. Reservations are highly recommended if you want to dine here.
As Chef Zimmerman only uses the freshest locally sourced ingredients, the menu changes seasonally. Menu favorites include the charcuterie board, raw east coast oysters, and seafood plateaux with oysters, Mayport shrimp, mussels, and house cocktail sauce.
Entrees include vegetable shepherd's pie, mussels and frites, Mayport shrimp and grits, bouillabaisse with local fish, and braised beef short ribs. Make sure to save room for desserts like chocolate peanut butter cake, strawberry shortcake, or creme brûlée.
Preserved also serves the best brunch in Saint Augustine with many of the same menu items in addition to biscuit and gravy, quiche, salmon Benedict, spiced apple french toast, and steak and eggs.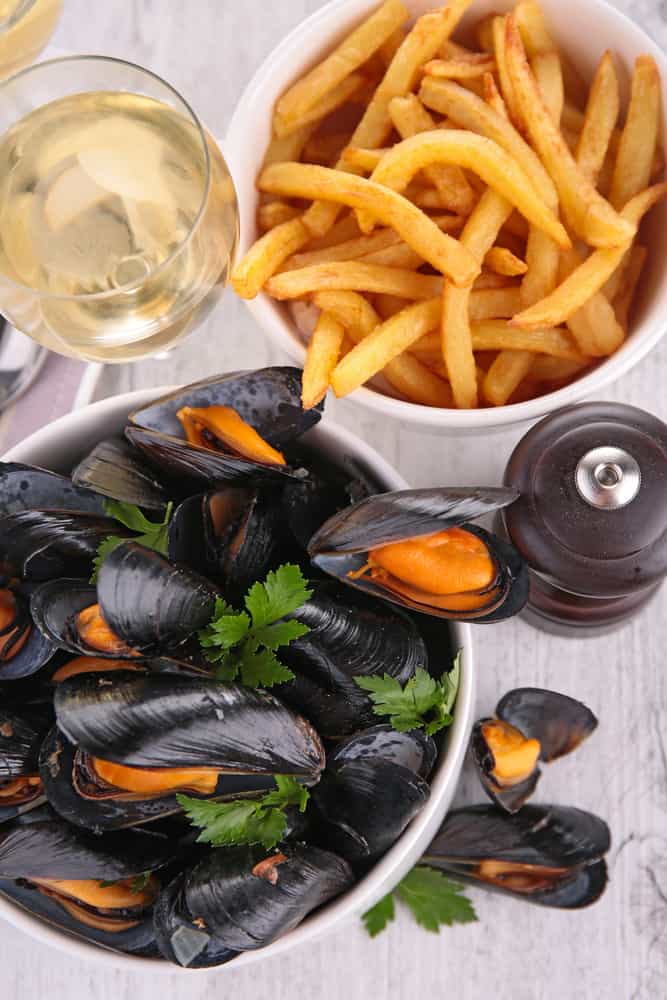 Schooners
Schooners Seafood House has been serving the Saint Augustine area for the last 28 years. They are open for lunch and dinner Monday through Saturday from 11 am to 9 pm.
Check the website for daily specials like Monday fried fish or prime rib on Friday and Saturday night. The best lunch in Saint Augustine includes a catch of the day broiled or blackened, as well as local fried oysters and scallops, all served with two sides.
For dinner, you must try the award-winning Minorcan Clam Chowder or the Captain's Platter for two with fish, shrimp, scallops, oysters, crab cakes, and clam strips.
Seafood is what to eat in Saint Augustine and Schooners offers some of the best choices!
Casa Maya
Casa Maya is rated as one of the best restaurants in Saint Augustine for Mexican food. If you are looking for downtown Saint Augustine restaurants, head to this Mexican Seafood and Tequila Bar.
The food and cocktails are both worth a visit. It is the perfect late-night spot for drinks and food as Casa Maya has a late-night happy hour from 10 pm to 12 am on Friday and Saturday nights.
Casa Maya is one of the best Saint Augustine restaurants where you must try the cocktails. Order the Casa Mayarita, Smoke and Fire with Jalapeno infused tequila, Pina Chicoloda, Red Sangria, or the Hibiscus Flowerita.
For breakfast, Casa Maya serves a breakfast torta, huevos rancheros, vegetarian omelet, organic sweet potato pancakes, and a hangover breakfast for those who spent a night out in St. Augustine at Dos Gatos. This is the best breakfast in Saint Augustine!
Lunch and dinner offer tortas with beef brisket, tacos with fresh catch, carnitas, al pastor, shrimp, or tempe. For dinner, try the cocteles with shrimp and octopus served with tortilla chips, guacamole, ceviche, vegetarian green burrito or adobo tempeh, seafood paella, or hanger steak.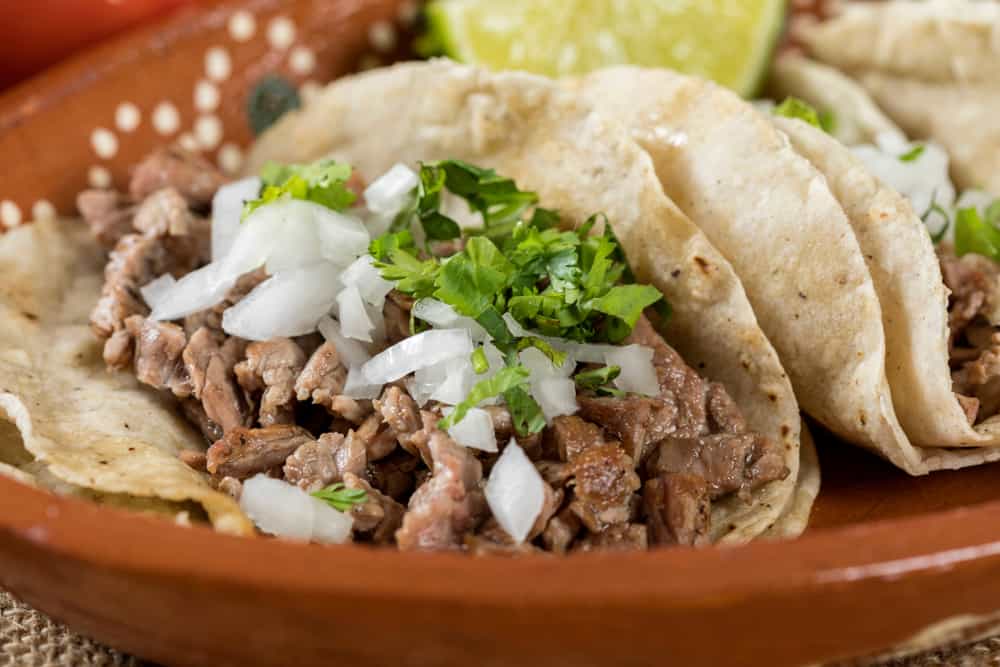 Forgotten Tonic
Forgotten Tonic is often called one of the hidden gem restaurants in Saint Augustine, Florida. Located in the historic arts district, they focus on serving American comfort food with cocktails and wine with a modern twist.
Come for the happy hour Monday through Friday from 3 pm to 6:30 pm. You will find a great deal of beer, wine, cocktails, and snacks like truffle fries and Montenegro meatballs.
The cocktail list is extensive with unique offerings and drink names like Bad and Bouzee, I can't even, Raising Cane, and Vote for Pedro. As well as an extensive beer like Cigar City, wine menu, and full bar!
Appetizers range from tuna tartare, bruschetta, baked brie, and fried green tomatoes to salads and a curried butternut squash soup. Dinner has options from pasta primavera, chicken Beverly, blackened Cobia, filet, and pan-seared scallops.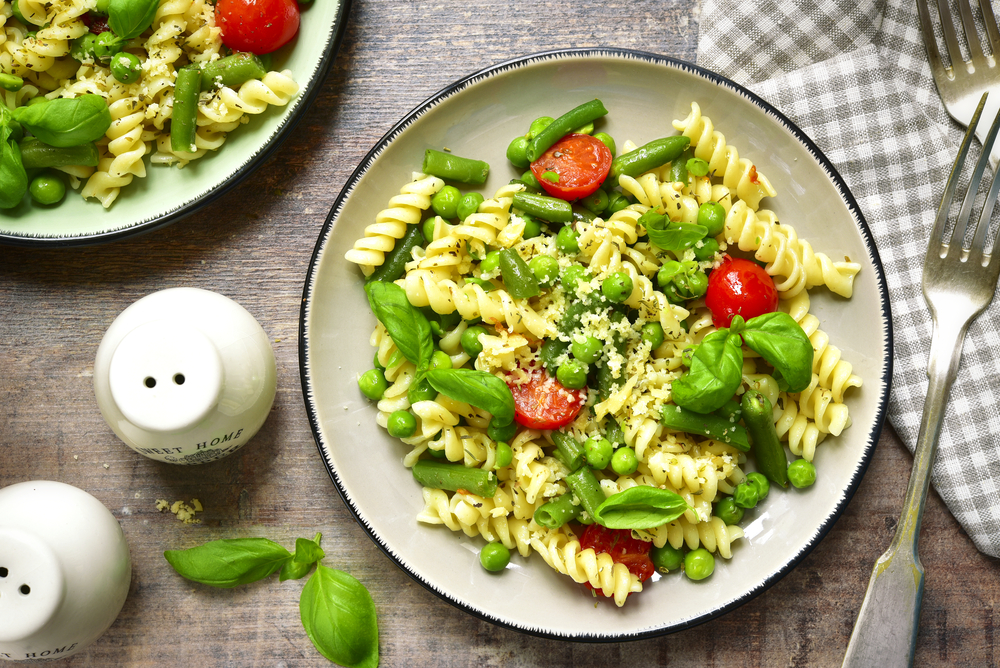 Crave
Crave is one of the best restaurants in Saint Augustine if you are looking for healthy food. Located near San Sebastian Winery, they focus on salads, wraps, smoothies, and bowls. They started serving from a food truck with a waterfront dining patio with picnic tables and now have a brick and mortar in the same area.
Smoothie favorites include first date, so matcha love, and nectar of Gods to name a few, or design your own! For entrees, they serve a grilled shrimp island bowel, nacho tempeh bowl, or a summer zoodle bowl. They also have build-your-own wraps with veggies, protein, sauces, and more.
Most of the food served at Crave Restaurant is locally grown, and they focus on serving healthy, delicious food for vegetarians, meat lovers, vegans, and those who are gluten-free.
You will agree this is one of the best Saint Augustine restaurants on the water!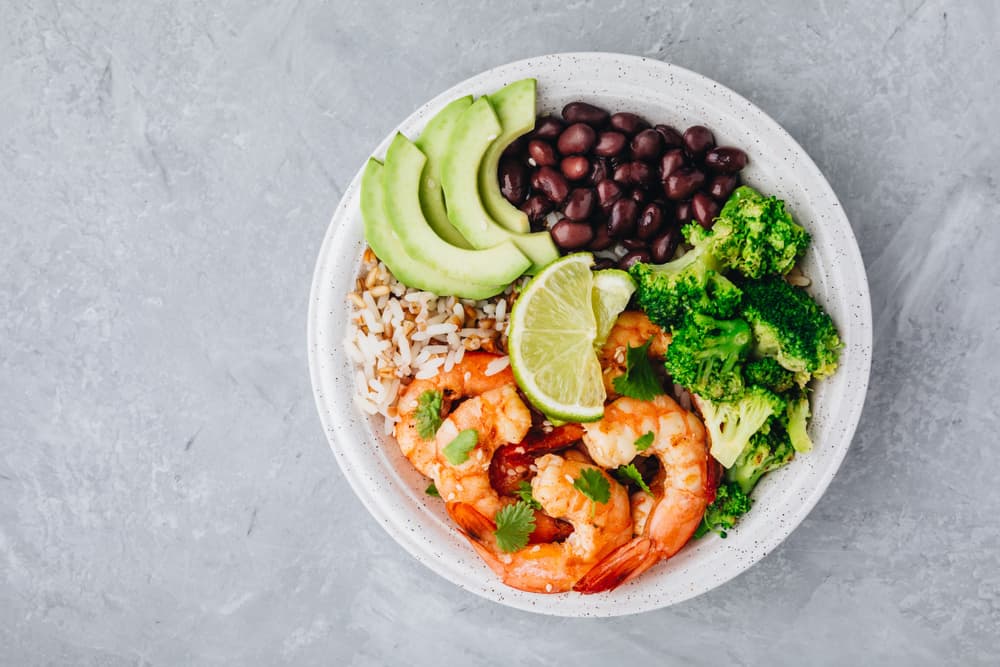 Raintree Restaurant
Dining at Raintree Restaurant means dining in a restored 1879 Colonial Victorian Home complete with a large Florida Courtyard. Perfect for dinner, brunch, or dessert, this place serves some of the best food in Saint Augustine.
Since 1981 the Raintree Restaurant has been recognized as one of the best restaurants in Saint Augustine, Florida, serving up an international menu with Mediterranean, Asian, and American fusion food. But locals say it is the Beef Wellington and dessert menu that brings them back.
Other menu items to try include Raintree charcuterie board, Bang Bang Shrimp Castillo, or Bacon and Blue Cheese fries for starters. There is a Fresh Catch fish sandwich, pastas, fresh catch of the day served with lobster champagne butter, panko, or blackened with feta. If you want one of the best burgers in Saint Augustine, there is a Kobe beef option!
If in the mood for something other than seafood, there is homemade meatloaf, pork schnitzel, chicken zingara, roasted duck, and prime rib au jus!
For Raintree desserts, they serve warm chocolate dome cake, bourbon bread pudding, key lime pie, crepes like cappuccino ice cream, cinnamon banana crepe, and drinks like nutty Irishman with Baileys and Frangelicos, Grasshopper with Creme de Menthe, or Cinnabun with Fireball.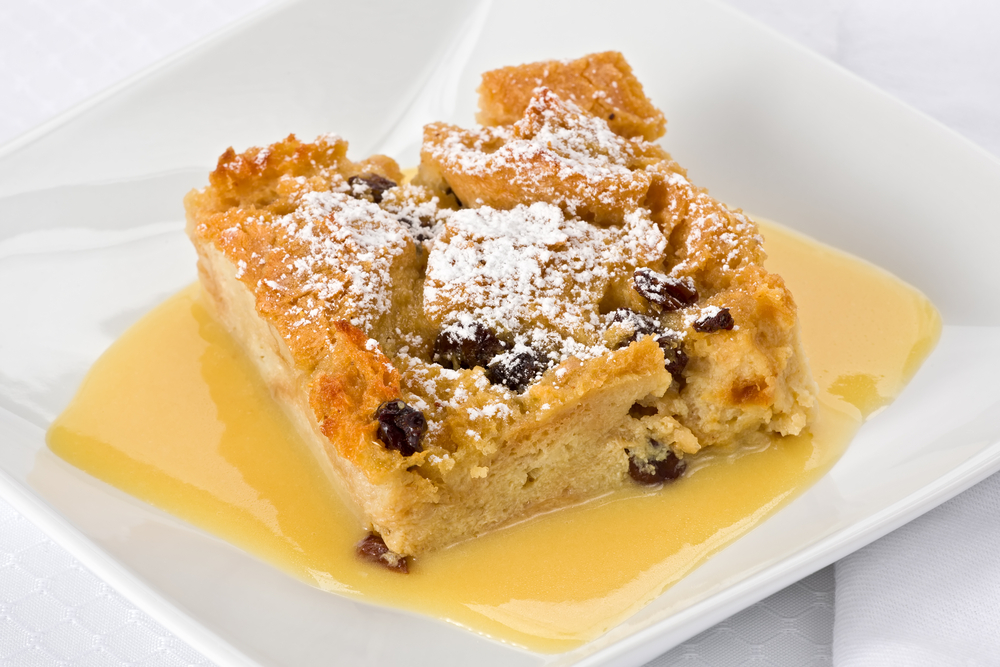 Mojo BBQ Old City
Mojo BBQ is a chain with restaurants in nearby Gainesville as well as several locations in Jacksonville and in Saint Augustine. They are pet-friendly and child-friendly, with a large outdoor seating area complete with craft beer and a whiskey bar.
If you are looking for good places to eat in Saint Augustine that serve BBQ, you are in luck! From the Boom Boom shrimp, smoked chicken nachos, pulled pork quesadillas, and onion rings for appetizers to healthier fare like soups, chili, and salads, they have something for everyone on the menu.
For those who come hungry, try one of the platters such as delta catfish, BBQ shrimp, two or three meat combos, and the famous North Carolina Pork. All sides are homemade from collard greens, mash potatoes, mac and cheese, sweet potato mash, pit beans, and a side salad. For vegetarians, they offer a Mojo Veggie Platter.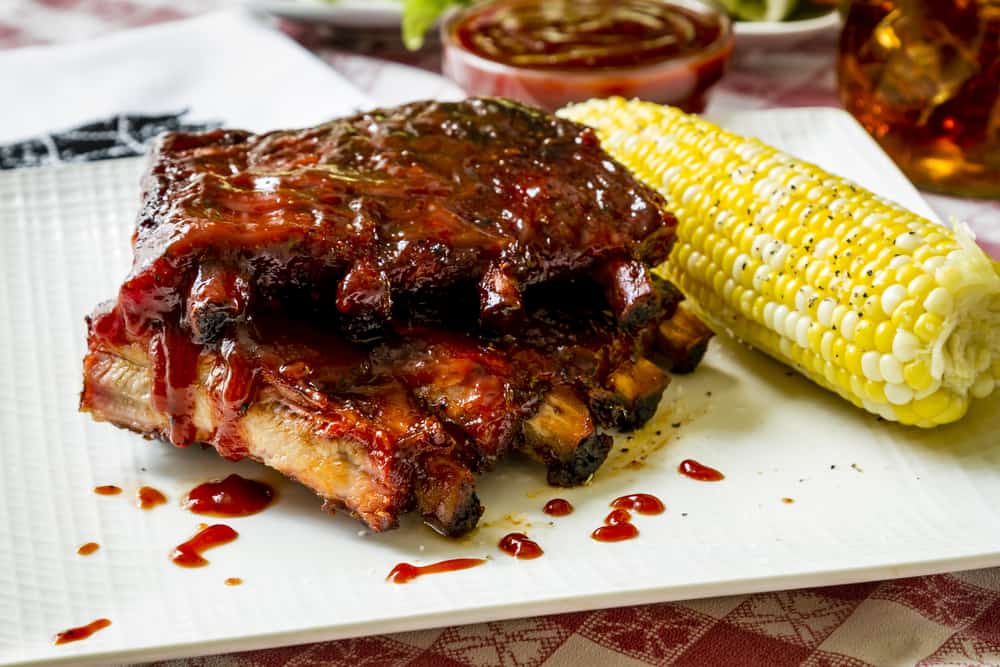 Ice Plant
Are you ready to take a step back in time? If so, head to Ice Plant in Saint Augustine and be prepared to be transported back to the 20th century in a historic ice plant. This is the place to come if you want expertly crafted cocktails and farm-to-table food.
Menu favorites include local shrimp chowder, roasted beef and apple salad, Ice Plant Burger, local fish dip, blue crab beignets, beef rib bourguignon, and pan-seared local fish.
Housemade cocktails with homemade bitters and syrups include old-fashioned, Red Sangaree, Sidewinder Fang, Tom Collins, and Lolita.
Columbia
Columbia Restaurant is a well-known restaurant with locations in Tampa, Sarasota, and Saint Augustine. It is one of the best restaurants in Florida you must try! Located in the historic district in St. Augustine, it only makes sense one of the oldest Florida restaurants opened a location in the nation's oldest city!
Here you will find award-winning Spanish and Cuban food alongside a fun dining experience. The restaurant serves local Gulf seafood in Saint Augustine and family recipes that have been passed down from generations before.
You must save room for dessert and try the flan or churros or even the key lime pie! Try a pitcher of Mojitos or Sangria for the table too. The 1905 salad, croquettas, and Cuban sandwich are all great starters for the table.
Entree favorites include Paella a la Valenciana with seafood, la Completa Cubano feast with roast pork, empanadas, Grouper Jimmy, and stuffed shrimp! Lunch is served daily until 4 pm with many of the same choices, or you can try the chicken and yellow rice or sandwiches like Palomilla steak, Mahi Mahi, Meatloaf, or an original Cuban! This is the best dinner in Saint Augustine for the whole family.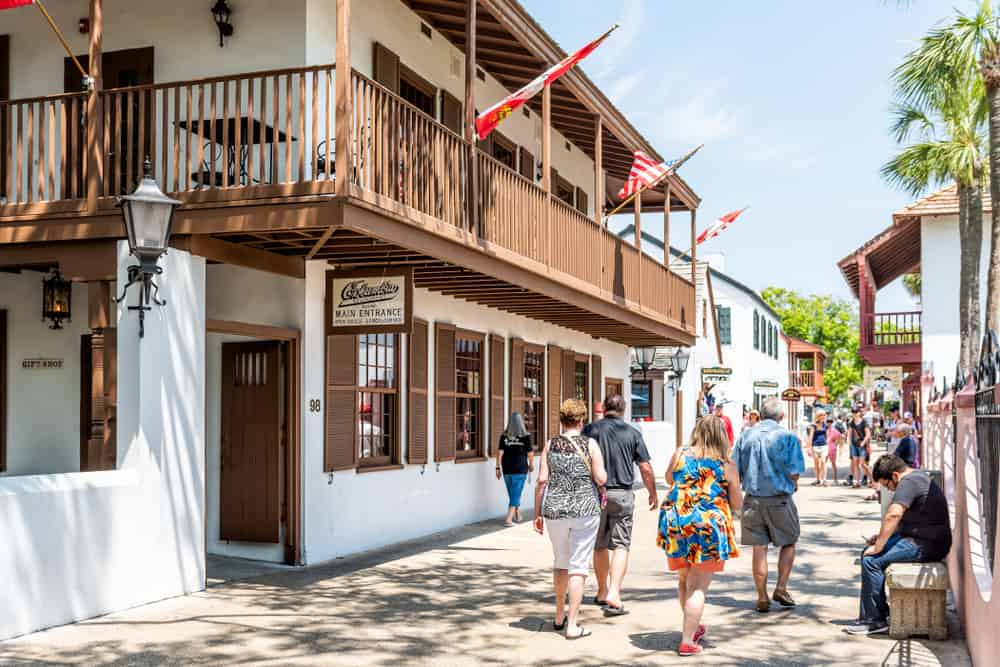 Llama
Llama is one of the restaurants in Saint Augustine, Florida, owned by a husband and wife team serving up Peruvian food with a modern twist. They are open Monday through Friday from 4 pm to 8 pm for dinner. Partnering with Micro Greens, they grow Peruvian produce for the restaurant.
Visitors who dine at Llama are amazed by the unique flavors chef and owner Marcel Vizcarra comes up with. On the menu, you will find several different types of ceviche from traditional to mango, mushroom, nikkei, and pulpo, a tender octopus carpaccio.
Entrees include arroz con pollo; Quinotto, a quinoa risotto with fresh seafood; Mar Y Tierra, a surf and turf with hanger steak; Lomo Saltado; and a Malbec braised pork belly over tagliatelle pasta.
Everything is as visually stunning as it is tasty. Don't forget to save room for desserts like Algarrobina custard with a black carob tree sap cream with berries, Beets and Guava sponge cake, or Sacred Valley Cacao and Eucalyptus.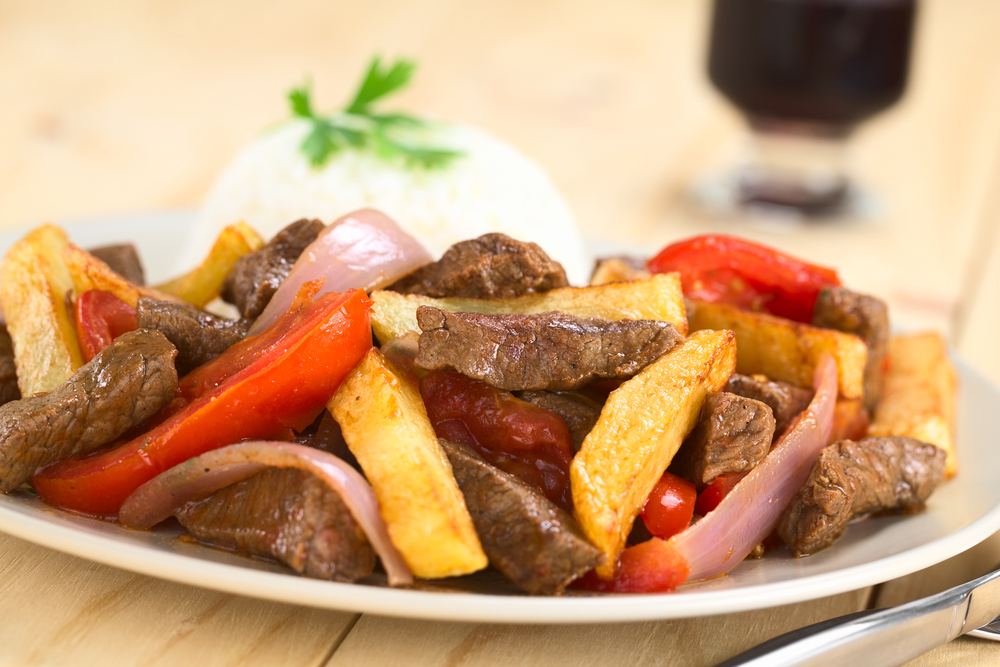 Collage Restaurant
Owners Mike Hyatt and Cindy Stangby focus on providing diners with an award-winning experience at the Collage Restaurant in Saint Augustine which opens nightly at 5 pm for dinner. Reservations are highly recommended.
Everything at Collage Restaurant is made from scratch using locally-sourced ingredients such as fish from the area and produce from local farms. They are constantly experimenting with the menu.
This is the perfect date night restaurant with menu items meant to be shared like beef tenderloin tartare for two, escargot, hand-cut steaks with your choice of sauce from signature steak to Vidalia onion, truffle butter, and salsa verde to New Zealand rack of lamb, or Maple Leaf Farms Duck Breast.
If in the mood for seafood, try the fresh catch of the day, black grouper with a brown sugar pecan crust, homemade lobster ravioli, or open fire paella with clams, snails, lobster, and octopus.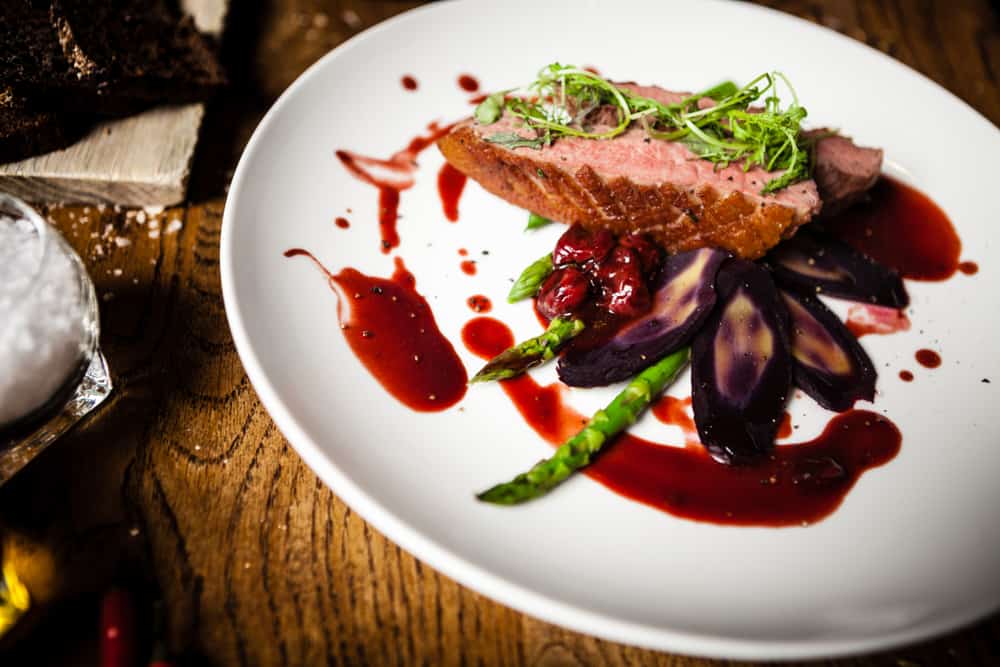 Catch 27
Catch 27 is another of the best places to eat in Saint Augustine for seafood. The name comes from the fact that the seafood is all caught fresh in Florida, the 27th state. With seasonal ingredients and local ingredients, this is a great place to stop by for a meal.
Start with an appetizer or a small plate such as a deviled egg BLT with Southern fried oysters. Entrees include tacos, crab cake sandwiches, Creole salmon, and blackened pasta with your choice of protein.
There is an assortment of fun and fruity cocktails to try as well as craft beers and wine. Save room for dessert! You will love the dark chocolate crème brûlée or donut bread pudding.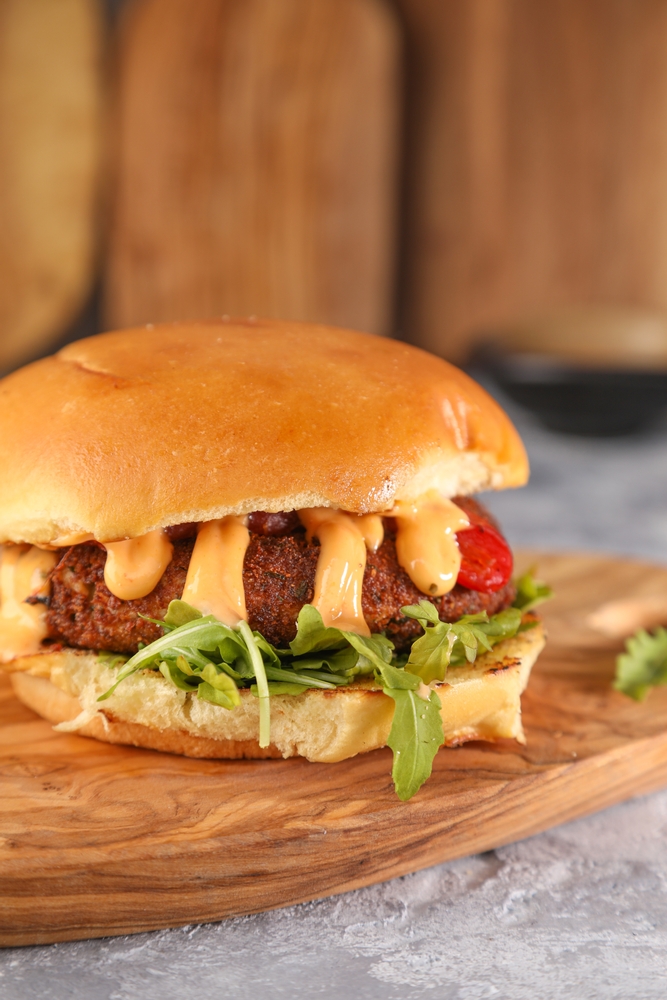 Aunt Kate's
For some of the best dining in Saint Augustine with great views, head to Aunt Kate's. This restaurant is found on the Tolomoto River under a grove of live oaks. You can dine on the outdoor decks or inside.
This restaurant has a history that goes back over a 100 years. Locals will tell you this is where to eat in Saint Augustine, FL.
With a menu of classic seafood choices, you will fill up on shrimp, oysters, scallops, crab, and an assortment of fish. If you aren't much of a seafood lover, you can order New York strip steak, ribs, meatloaf, or North Beach chicken.
There are also many salad, soup, and pasta options. Desserts include Key lime pie, brownie sundaes, peach cobbler, and cheesecake. Yum!
For drinks, there are Aunt Kate's original cocktails such as Uncle Dave's Lemonade, Peach on the Beach, and Painkiller.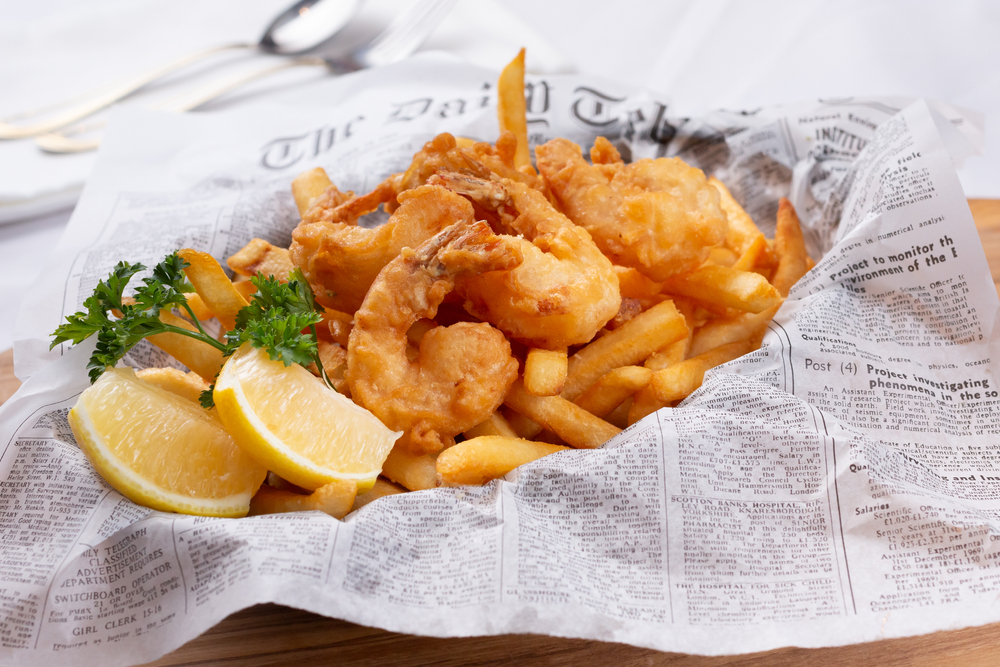 Did You Find This Post Helpful?
If so, we would love to keep in touch! We enjoy seeing photos and comments about your experiences in Florida! You can follow us on Instagram and we will repost your photos on our feed and comment too! Just tag us at @floridatrippers and hashtag #floridatrippers. We can't wait to see your travels!