Are you looking for a list of things to do in Vero Beach, Florida? We have you covered with our suggestions for fun things to do in Vero Beach!
Located on the Atlantic Ocean there are a ton of Vero Beach activities! From golf courses to beaches, museums, and history, the Treasure Coast is a great place to explore if you're looking for both adventure and relaxation!
With a population of under 15,000, Vero Beach was named as a town in 1919 and in 1957 the first bridge was built to connect the barrier islands with the mainland!
If you're on a road trip of Florida make sure to stop in Vero Beach after leaving Miami or after heading south from Daytona Beach. This laid-back small city will not disappoint as there are a lot of things to do in Vero Beach!
Where Is Vero Beach Located?
Vero Beach is located on the Atlantic side of Florida in an area known as the Treasure Coast. It's situated on the east coast of Florida, with Palm Beach to the south and Daytona Beach to the north. (The Treasure Coast was named after a Spanish treasure fleet of ships that got lost in a hurricane in 1715.)

The closest airport to Vero Beach is Melbourne Florida, which is about a 30-minute drive away. Vero Beach is also only an hour and a half southeast of Orlando International Airport.
Vero Beach makes a great day trip from Orlando!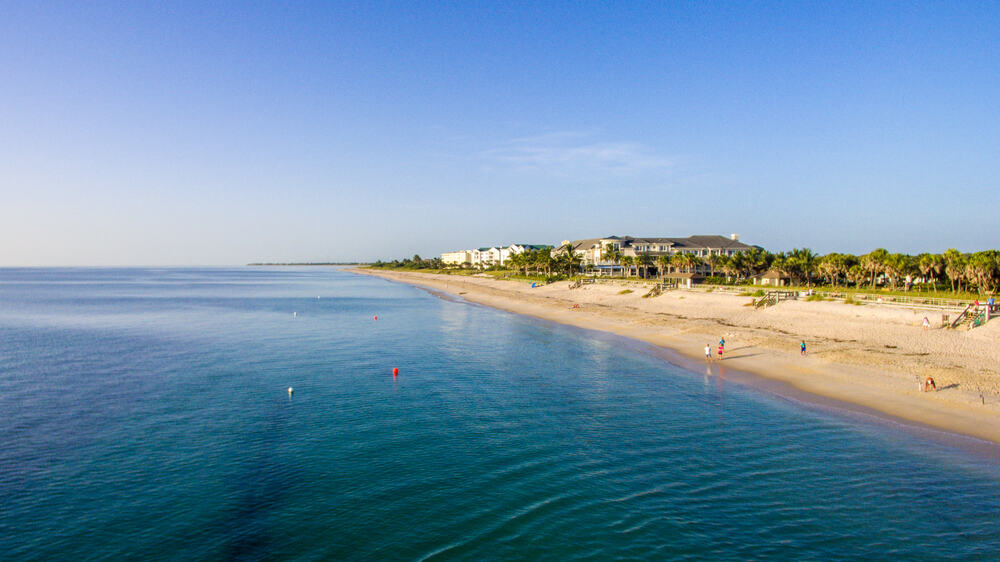 14 Fun Things To Do In Vero Beach Florida
Vero Beach Museum of Art
For art lovers, one of the best things to do in Vero Beach is to visit the Vero Beach Museum of Art. The museum focuses its collection on the early twentieth century to the current days, with over 880 works on display. There is a wide range of art, including sculptures, photographs, glass pieces, paintings, and videos.
Established in 1978, the Vero Beach Museum of Art opened to the public in 1986. Situated on Riverside Park, the museum has grown over the past 26 years.
In 2007 a sculpture garden was opened, and then in 2018, the museum introduced a children's section featuring interactive displays in order to encourage children's interest in the arts. The museum also offers an art school with a variety of workshops offered for both children and adults.
The Vero Beach Museum of Art is open Wednesday through Saturday from 10:00 am to 4:30 pm and Sundays from 1 pm to 4 pm. Admission for those 17 and under, military, first responders, and health care workers is free. Regular adult tickets are $8 and seniors are $7.
McKee Botanical Gardens
The McKee Botanical Gardens is another one of the fun things to do in Vero Beach. This historic garden is a tropical paradise and is one of the prettiest botanical gardens in Florida!
The McKee Gardens were envisioned by Arthur McKee and Waldo Sexton, who purchased 80 acres on which to grow citrus. Once they saw the land, however, they decided to pivot and hired landscape architect William Phillips to design an outdoor tropical oasis.
During the 1940s, the gardens received more than 100,000 tourists annually making McKee Gardens one of the earliest tourist attractions in Florida! But by the 1970s the gardens closed.
In 1994 the land was refurbished using funds raised by the community to rescue the gardens. Today, you can see over 10,000 species of plants with one of the largest water lilies collections on the 18-acre tropical hammock.
The children's garden is one of the great things to do in Vero Beach with children. Kids can climb a swinging bridge, enjoy the splash park, have fun with the music maze, and end their adventure at the scorpion shipwreck.
Admission is $15 for adults and $10 for military and children. McKee Garden also hosts a yearly water lily festival, one of the best festivals in Florida!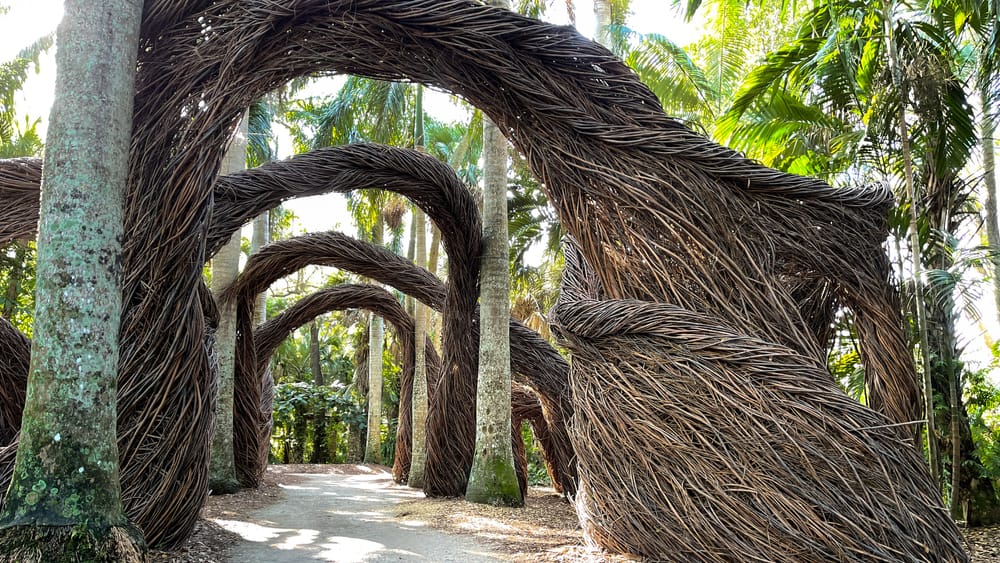 Round Island Beach Park
Round Island Beach Park is located on A1A and is comprised of two parks: Riverside Park and Oceanside Park. Either park is the perfect place to come if you're looking for family-friendly things to do in Vero Beach, FL.
On-site on the Riverside Park there are grills, picnic tables, restrooms, walking trails, a boat ramp, and water fountains. You can canoe or kayak, as well as climb an observation pier or fish! At Round Island Beach Park you can often spot endangered manatees.
Meanwhile, on the Oceanside Park there are playgrounds, restrooms, showers, pavilions, walking trails, and picnic tables! Hang out on the white sand beach and keep an eye out for sea turtles if visiting from March through October.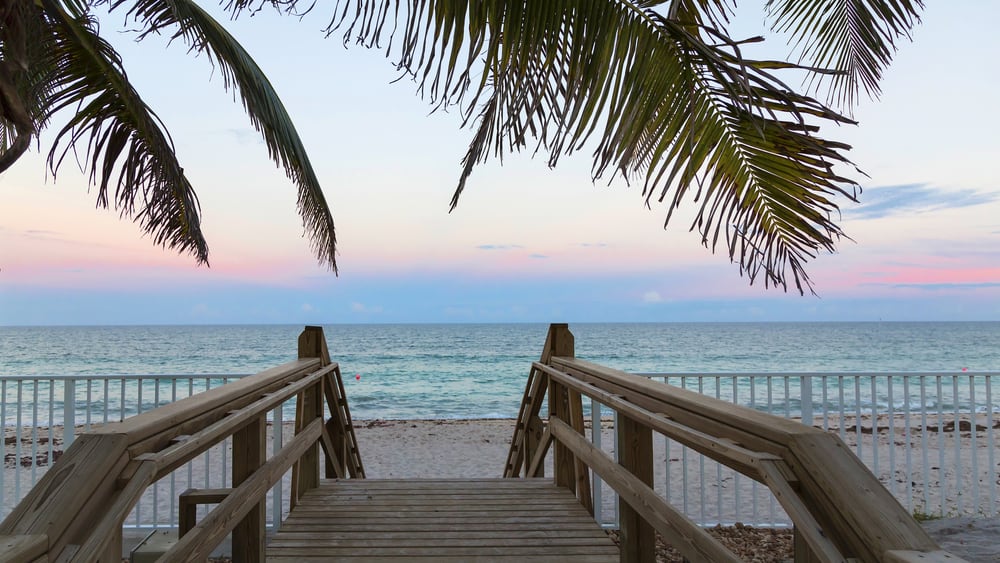 Riverside Theatre
Riverside Theater in Vero Beach is the largest professional theater in Florida, with over 300 performances each year. Founded in 1973, the theater was built with private donations. Its inaugural season was 1985, and by 1987 it became the first equity theater. The new location was opened in 2007 and it is now one of the best things to do in Vero Beach.
Riverside Theater also operates educational programs for both youth and adults, as well as holding camps. In addition, they host the "Comedy Zone Experience" on Friday and Saturday for live stand-up. Other events hosted on Friday and Saturday nights include Live in the Loop, an outdoor grill-out/live music event.
Check out the theater's website for upcoming productions, including both musicals and plays. You can purchase season tickets or individual show tickets.
The Riverside Theater has also hosted distinguished lecturers for the past 23 seasons. Past lecturers have included Theresa May and Brigadier General Robert Spalding.
Pelican Island National Wildlife Refuge
Pelican Island National Wildlife Refuge is America's first national wildlife refuge, founded in 1903 and landmarked by President Theodore Roosevelt. This spurred the United States conservation movement for wildlife. Visiting Pelican Island is one of the best things to do in Vero Beach for nature lovers!
Located on the Indian River Lagoon this little island is surrounded by 5,400 acres of protected land, providing a home to fish and wildlife. On Pelican Island there is an ancient shell mound, marsh and lagoon, and habitat for endangered species.
Wildlife on the island includes not only pelicans, but over 140 species of birds, 782 species of fish, and 14 endangered species. There are also 18 species of mammals like bobcat, otter, marsh rabbits, as well as sea turtles, alligators, and tortoises.
Explore the Jungle Trail that winds for 7.8 miles throughout the refuge. For a shorter walk though, walk along the 0.75-mile Centennial Trail boardwalk, which crosses through marshlands and mangroves.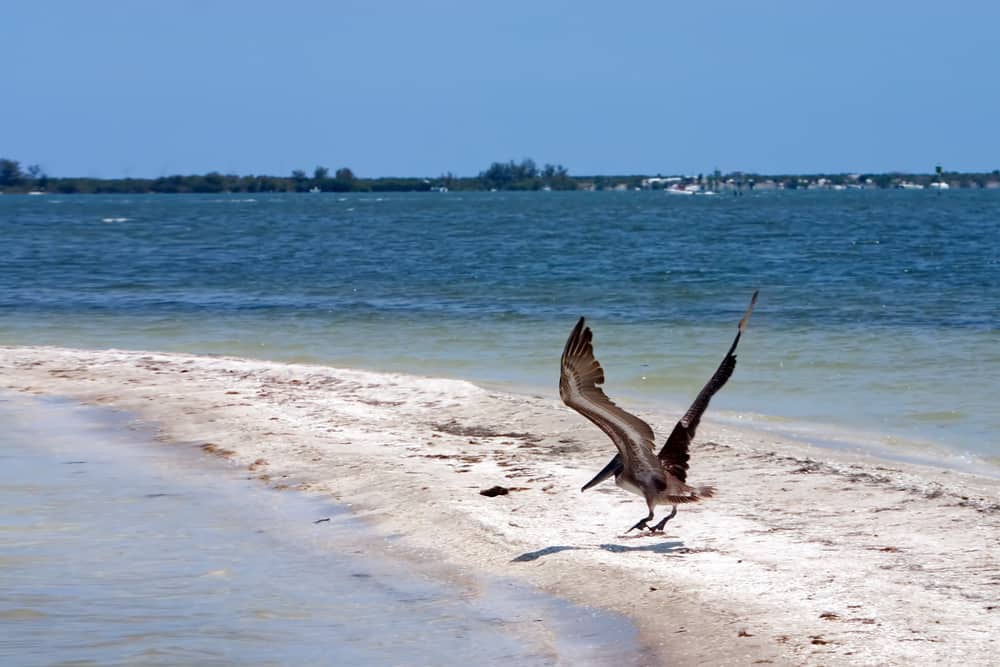 Piper Aircraft Factory Tour
The Piper Aircraft Factory Tour is one of the unique things to do in Vero Beach, Florida. It is located at the Vero Beach Municipal Airport. Founded by William T. Piper in 1937, Piper has been a pioneer in the aircraft industry for over 80 years.
At the Vero Beach Piper Aircraft Factory, you can take a tour to see how advancement has been made in aviation over the past 80 years.
See the factory assembly line, ask questions, and see manufacturing at different stages. The tour lasts about two hours and does require quite a bit of walking through the twelve manufacturing buildings, and up and down stairs.
The Hallstrom Farmstead
The Hallstrom Farmstead is a historic home located in Vero Beach, that was built in 1909 on a pineapple plantation. It was completed in 1918 for a Swedish horticulturist named Axel Hallstrom.
In 2002 the historic farmstead was added to the National Register of Historic Places. You can take a tour to see the interior of the home that has been decorated in a Victorian style, as well as pieces collected throughout the years by the family's travels abroad.
The farmstead features art sold by African-American artists who sold paintings on the side of the road of Old Florida. A visit to this historic home is one of the things to do in Vero Beach if you're wanting a tour of a pioneer home!
Oslo Riverfront Conservation Area
The Oslo Riverfront Conservation Area is located on the Indian River Lagoon, making this tropical hammock a great place to visit. If birding and wildlife observation is on your list of things to do in Vero Beach, head here!
The diverse Conservation Area is 298 acres of undeveloped land. It has a diverse group of plants including coffee, fungi, wildflowers, and bromeliads. There are two hiking trails, with the South Trail being accessed from a spilt off on the original trail, known as the Herb Kale Nature Trail. Bring hiking boots as the trail is often muddy.
If you want to canoe you can rent one from the University of Florida's Lab situated on Pelican Island. There is also a boat launch.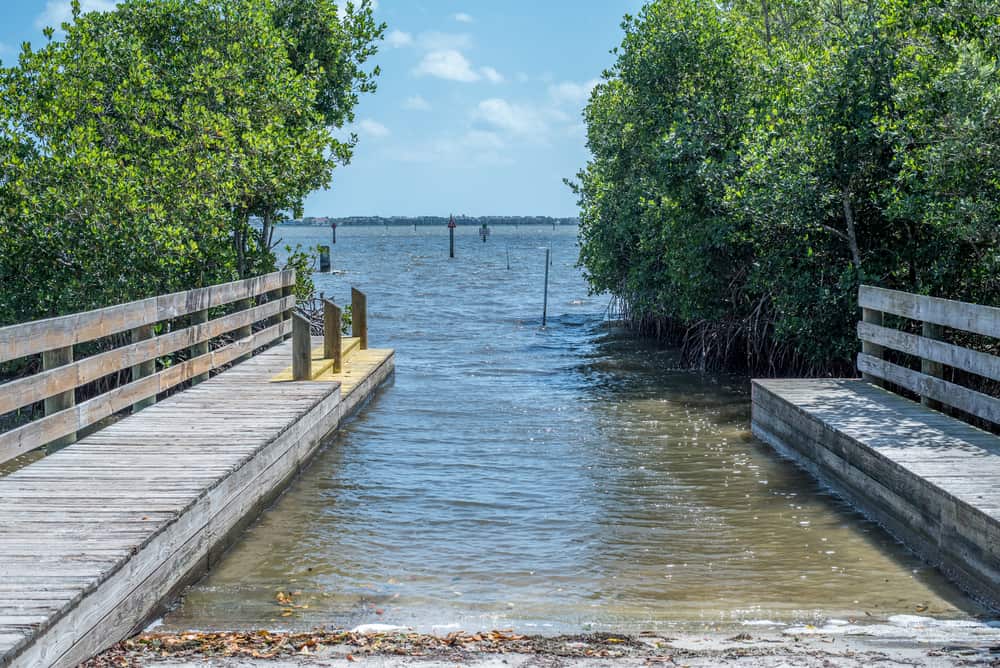 Vero Beach Outlets
If you're looking for some retail therapy on your trip to Vero Beach visit the Vero Beach Outlets. With over 40 designer brands and over 340,000 square feet of retail space, the outlets have almost all leading fashion brands in one place.
Located off I-95 and open Monday through Saturday from 9 am to 8 pm, you can hit favorites like Williams- Sonoma, Brooks Brothers, Restoration Hardware, J Crew, and many more. Scoring a great deal could be one of the best things to do in Vero Beach!
Environmental Learning Center
The Environmental Learning Center (or ELC for short) was founded in 1988 by members of the Pelican Island Audubon Society. Located on a 64-acre Indian River Lagoon island the ELC hosts EcoAdventures to teach about biodiversity and the history of the lagoon.
George Bunnell and Maggy Bowman founded ELC and were at the forefront of environmental conservation. The Environmental Learning Center is used by local elementary schools to learn about the Indian River Lagoon.
From family adventures like net fishing, campfire cooking, survivor hour, nature journaling, and an aquarium experience you can book private excursions, choosing three of the mentioned activities. Visiting the ELC is one of the best things to do in Vero Beach with kids!
For water activities you can take a two-hour tour guided tour of the Indian River Lagoon aboard a pontoon boat, learning about the mangroves and wildlife in the area. See-through canoe and guided kayak tours and stand-up paddleboards are available to book!
The artist series at ELC features rotating artists, whose nature-focused photographs are displayed. They also have wellness programs such as private guided retreats, walking, mediation, and yoga.
Admission is $5 for adults 12 and over and it's open Monday through Saturday 8am to 4pm and Sunday 9am to 4 pm.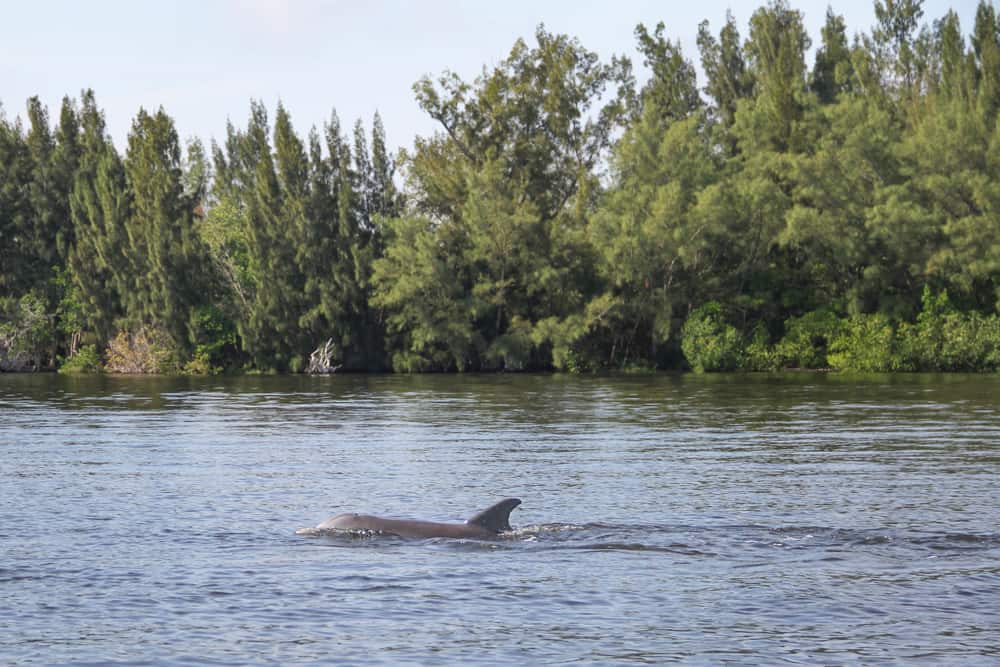 Vero Beach Wine and Film Festival
The Vero Beach Wine and Film Festival is another one of the unique things to do in Vero Beach. The event takes place over four weekends, and has been held for the last five years! The films are shown at several venues around town.
The festival is presented by the Vero Beach Outlets and has both virtual and live events (the first film festival to offer this option). The Film Festival will usually screen over 100 independent films such as Academy Award winners, Sundance hits, and other world premiers. All films are played two times during the festival.
In addition to movie premiers, there are dinners and Sip and See events, where patrons can try over 100 different wines from all over the world! On Saturdays, there is a wine experience where you can meet winemakers and get a behind-the-scenes view.
Sandridge Golf Club
If you're looking for some of the best golf courses in Florida, play a round at Sandridge Golf Club. One of the best things to do in Vero Beach is to visit one of the public golf courses in the area. There are also tons of other courses to play!
There are two courses both designed by Ron Garl: the Dunes Course which in opened in 1987 and the Lakes Course which opened in 1992. The Lakes Course is the more challenging of the two courses, with one of the toughest par 4 14th holes.
The 6,150-yard course is owned by Indian River County. It is well-maintained and has 5 sets of tees.
McLarty Treasure Museum
For those interested in history, the McLarty Treasure Museum should be on your list of things to do in Vero Beach. The museum is actually located north of Vero Beach on Orchid Island. Orchid Island is one of the barrier islands and is part of the Sebastian Inlet State Park.
The McLarty Treasure Museum is part of the Survivors and Salvagers Camp of the 1715 Fleet, the fleet for which Treasure Coast is named.
When a hurricane struck almost 300 years ago the fleet sunk with vast amounts of gold and silver from Mexico and South America and the 1,500 Spanish survivors set up colonies in St. Augustine and Cuba.
It was not until the 1960s that the shipwreck site was rediscovered and salvage began. The museum opened in 1971 and is where you can see original artifacts including coins, weapons, and treasure known as the Queen's jewels.
The McLarty Treasure Museum is open daily from 10 am to 4 pm.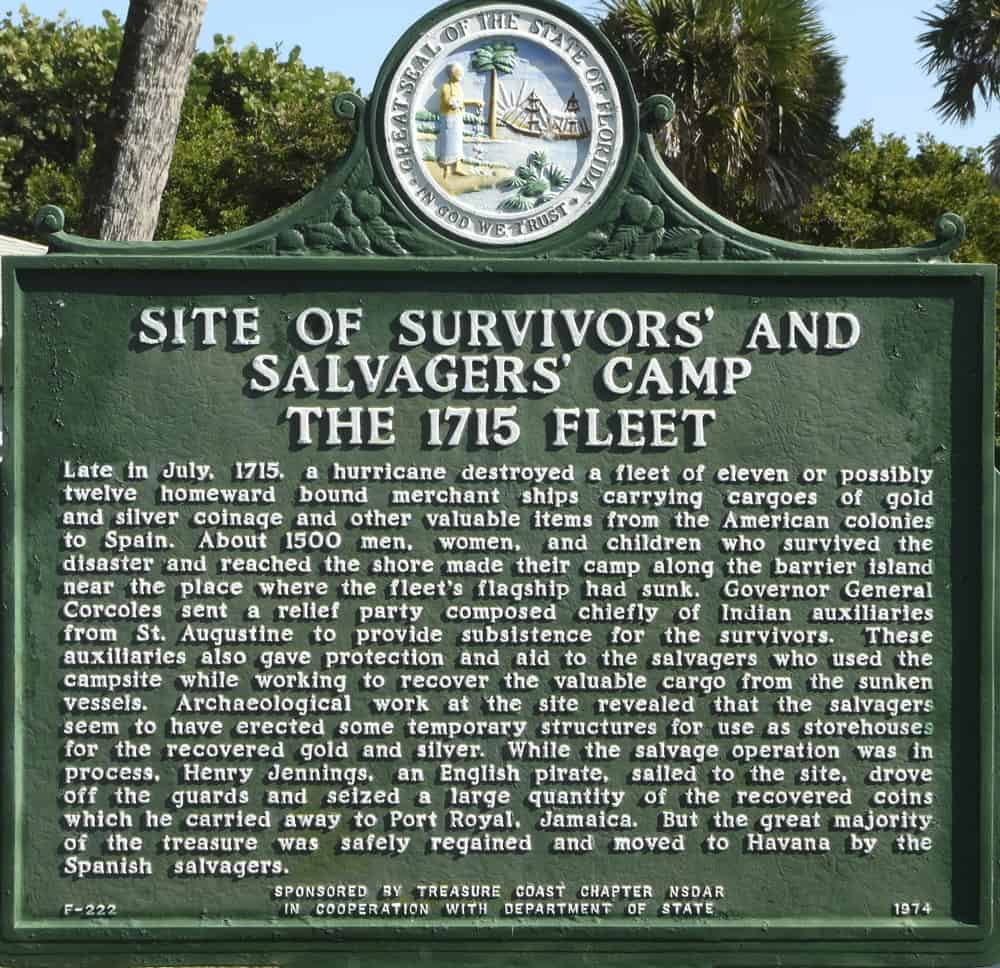 How Sweet It Is Chocolate
How Sweet It Is Chocolate Factory is a family-owned business with over 200 types of handmade chocolate. The factory even has its own homemade ice cream shop and antiques.
Try a sample of their homemade chocolates, fudge, or ice cream. Or if you're interested in kitsch antiques this is the perfect place to visit! There are tons of statues and farm equipment on the exterior.
A visit to How Sweet It Is Chocolate is definitely one of the more unique things to do in Vero Beach, Florida, and you'd be supporting a small business!
Indian River Citrus Museum
For those interested in Florida history specifically, one of the best things to do in Vero Beach is to step inside the Indian River Citrus Museum.
Although the growing and harvesting of citrus is a big part of Florida's history, this museum is quite small. However, you can spend an hour inside soaking up information on Florida's historical citrus industry. Learn how citrus seeds were first brought to Florida and how Indian River County was geographically a prime spot for growing.
The Indian River Citrus Museum also has a gift shop where you can purchase local produce, gifts, and art. Make sure to try some local orange juice! And if you feel inspired, go out and find a grove at which you can pick your own citrus!
Go Fishing
Known for its wildlife and marshlands, the Vero Beach area is a prime spot for casting a line. If you like to fish, or if you've never tried to fish, it should definitely be on your list of things to do in Vero Beach.
Luckily, you don't even need your own boat! You can travel with a guide who will take you out on their boat and show you the best places for catching largemouth bass and other freshwater fish. Personal flotation devices, fishing tackle is provided, as is live bait (on request).
Bring a bagged lunch and take in the beauty of your surroundings as you wait for something to catch. But keep an eye out for alligators!
Book here: Fishing Guide Tour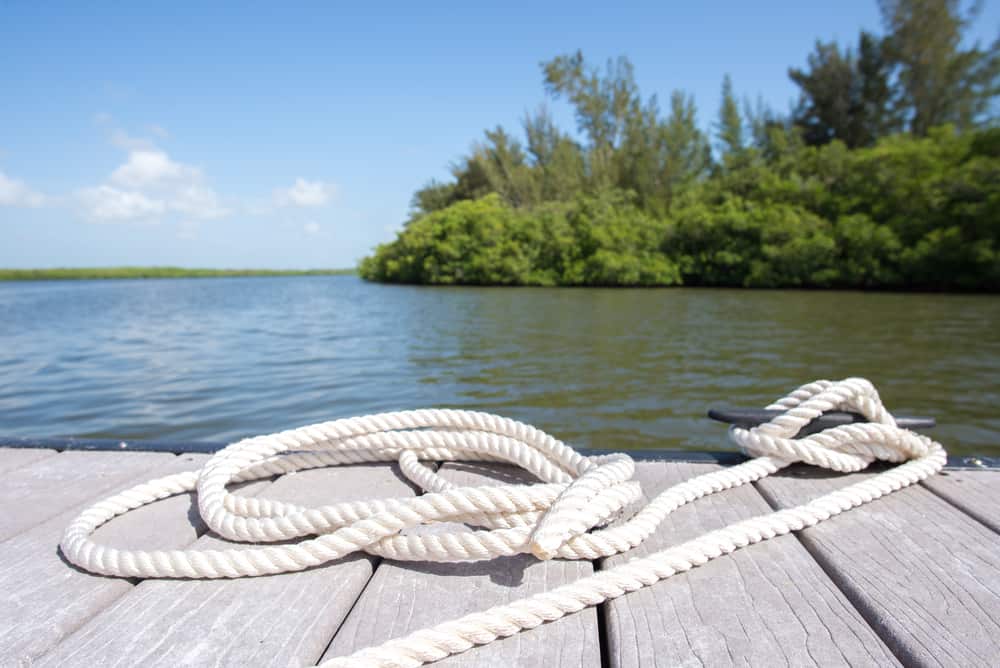 Kountry Kitchen With Love
If you want to start your day right before trying all the things to do in Vero Beach, start at Kountry Kitchen With Love. It may not look like anything fancy inside, but they serve up the best breakfast in Vero Beach!
Folks love the homemade biscuits and gravy as well as the Belgian-style waffles. The staff is almost always friendly, even when it gets quite busy (like on Sunday mornings).
Kountry Kitchen With Love is the epitome of an old-fashioned diner experience. However, be aware it is cash only! If you forget though, there is an ATM located inside the restaurant. Make sure to check out our list of the best restaurants in Vero Beach!
Did You Find This Post Helpful?
If so, we would love to keep in touch! We enjoy seeing photos and comments about your experiences in Florida! You can follow us on Instagram and we will repost your photos on our feed and comment too! Just tag us at @floridatrippers and hashtag #floridatrippers. We can't wait to see your travels!