Are you looking for the best things to do in Miami for adults? You've come to the right place! We get it; sometimes you might want to do something a little more sophisticated or a little less family-friendly.
While there are plenty of things to do in Miami with kids, maybe that's not the vibe you're looking for. If you're on a girls' trip or a honeymoon and want to keep things adult-only, there are lots of fun things to do for adults in Miami.
Of course, many activities for adults in Miami, FL include alcohol and spirited nightlife. However, if you're wondering what to do in Miami for adults that won't include these things, fear not!
If you need some peace and quiet, you can spend some time relaxing at a spa or stay at an adult-only resort. For those looking for culture, you can explore local art, cinema, or the botanic garden.
No matter what kind of adult getaway you're interested in, we have a whole list of ways to have fun in Miami for adults!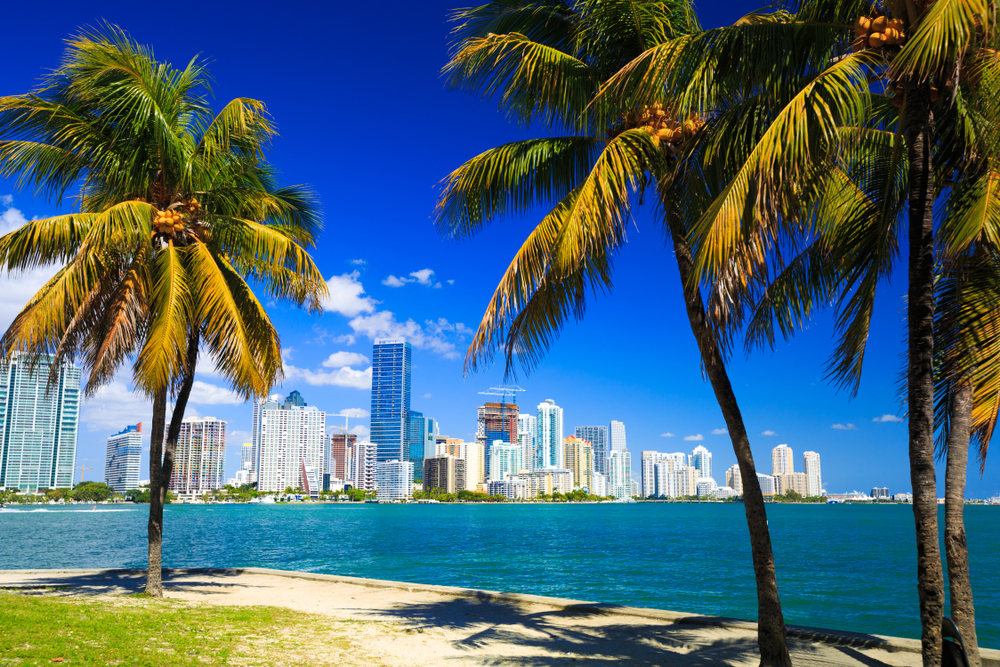 15 Fun Things to Do in Miami for Adults You Shouldn't Miss
Go on an Airboat Tour
For those seeking adventure, one of the best activities for adults in Miami, FL is to go on an airboat tour! Experience Florida's famous Everglades National Park from a flat-bottomed boat with a fan-like propeller, which is made to traverse shallow waters.
Since the Everglades are wetlands, the best way to see them is from the water. You can explore a magical world of mangroves and marshes, plus turtles, birds, and alligators! Airboat tours allow you to see these things up close, with the benefit of having an experienced and knowledgeable guide.
As part of your tour, you might even get to pet a baby gator at Gator Park!
Most tour meeting spots are a quick drive away, just outside Miami.
Book here: Everglades National Park: Airboat Tour and Wildlife Show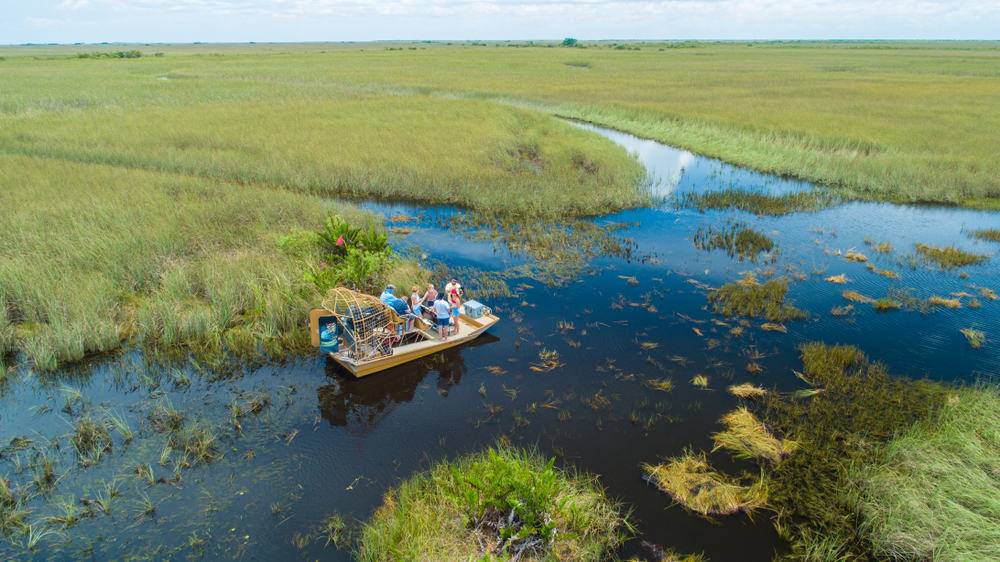 Visit Fairchild Tropical Botanic Garden After Hours
Just south of Miami, you will find one of the prettiest botanical gardens in Florida, Fairchild Tropical Botanic Garden. While it is beautiful to visit at any time of day, it also happens to be one of the best things to do in Miami for adults at night.
Fairchild Tropical Botanic Garden hosts a "Sip & Stroll" event on select Thursday evenings. You'll be able to see the garden come alive in a new light after other guests have left for the day.
Each Sip & Stroll night has a different theme, featuring different countries. The night will include live music and specialty cocktails inspired by that country!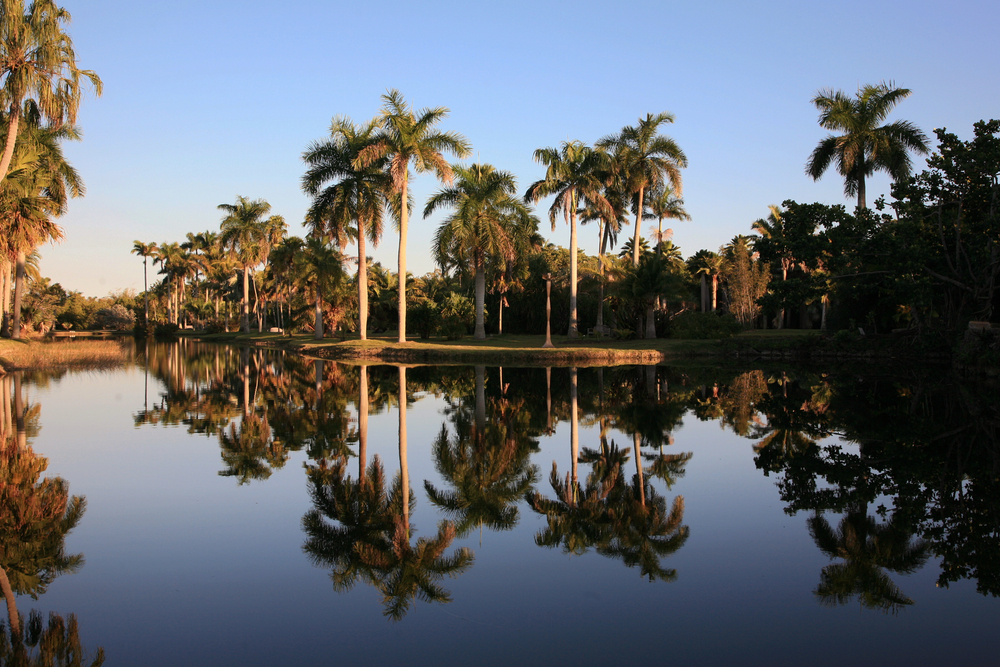 Millionaire's Row Cruise
One of the most romantic things to do in Miami for adults is to go on an evening cruise along Millionaire's Row. See the city lights as you cruise along Biscayne Bay, with a cocktail in hand.
Millionaire's Row in Miami is a stretch along the water full of beautiful mansions that were once home to the very wealthy. Today the homes go for less than $1 million, but they are still beautiful to look at, especially lit up at night.
Not only will you pass by Millionaire's Row, but you'll have awesome views of Miami's downtown high rises, Bayside, South Beach, and the Miami River. If the moon is out, you'll have unobstructed views of her as well!
The Millionaire's Row cruise lasts about an hour and a half.
Book here: 1.5-Hour Evening Cruise on Biscayne Bay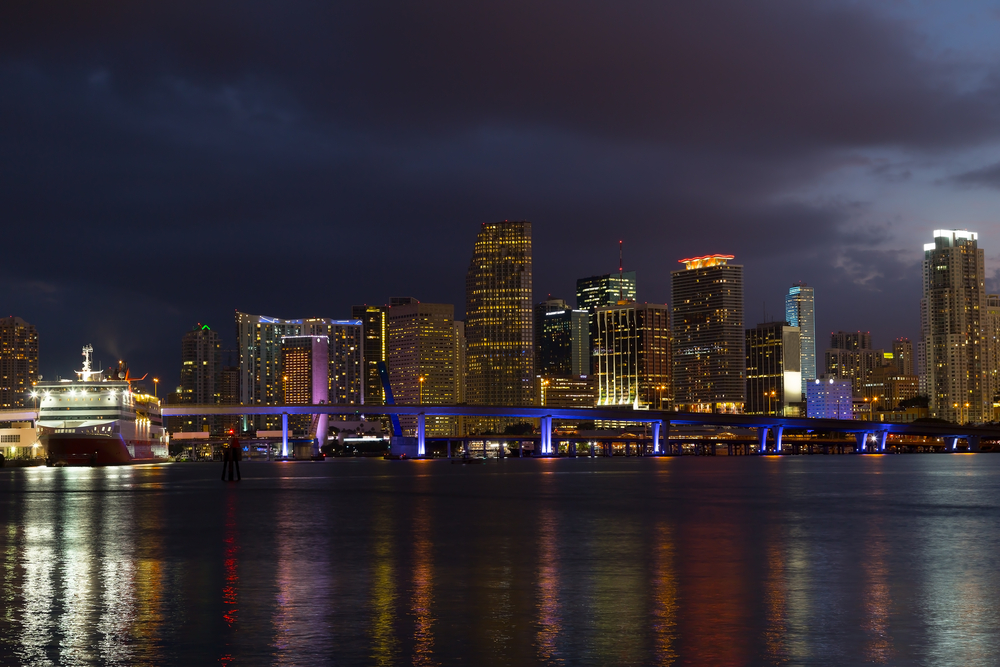 Visit Vizcaya Museum & Gardens
For those who are history buffs, one of the best attractions in Miami for adults is the Vizcaya Museum & Gardens. It's one of the coolest museums in Florida and features 32 decorated rooms and 10 acres of gardens.
When this waterfront estate was built in 1916, it was Villa Vizcaya, owned by businessman James Deering. Today the first floor of the house and the gardens are open to the public as a museum.
With Mediterranean-style architecture and preserved artifacts, you'll feel like you've stepped into Italy in days gone by as you walk through the music and drawing rooms. You can wander the estate at your leisure with a self-guided tour.
In addition to the mansion and gardens, the museum also hosts community events such as a farmer's market, yoga classes, and performances.
This is one of my favorite things to suggestt for people living in Miami who want to explore the surrounding area!!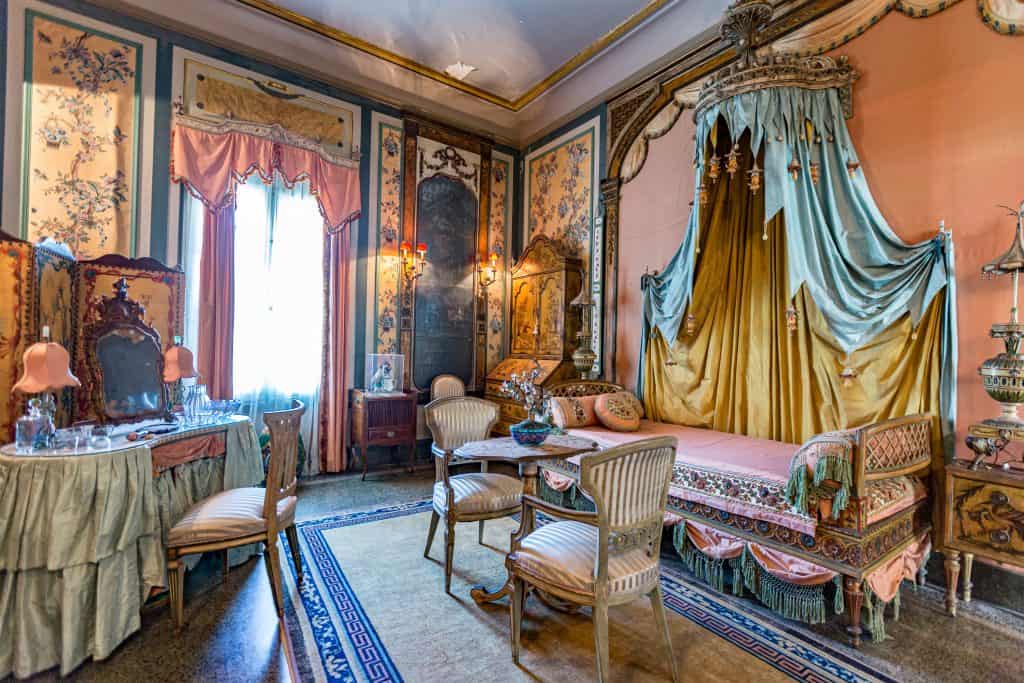 Go on a Food Tour
For foodies, one of the best activities to do in Miami for adults is to go on a food tour! Discover the Cuban food scene in Miami's Little Havana.
The Little Havana neighborhood of Miami is a bustling hub of Latin American culture and has some of the best restaurants in the Miami area! Many of these restaurants are family-owned, with dishes that have been passed down through generations.
Stroll down Calle Ocho as you taste things like picadillo-stuffed plantain cups and guarapo juice. (Perhaps with a mojito as well!) A guided tour will allow you to learn about the history of the area as well as the food. They'll also take you to see local artists, cigar rollers, and Domino Park.
Book here: Little Havana Walking Food Tour with Lunch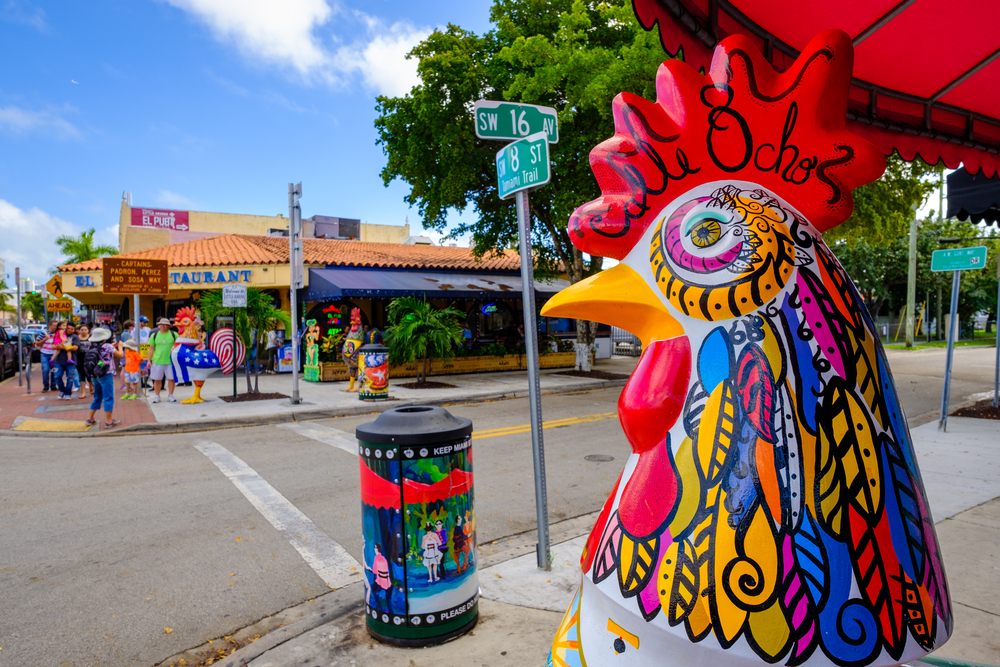 Relax at Ritz Carlton Spa
If you're looking to have some grown-up relaxation time, one of the best things to do in Miami for adults is to visit the Ritz Carlton Spa. What better way to relax than with a massage or a facial?
There are two Ritz Carlton hotels in Miami, a South Beach location, and a Key Biscayne location (which is one of the best places to stay in Miami). You don't have to be a guest at either hotel to book a spa treatment.
At the Key Biscayne spa, try a "Moon Over Miami" treatment which includes an orange salt and oil exfoliation, an Atlantic stone massage, and a scalp massage. If you're visiting with a friend or significant other, you can book 50-minute or 80-minute couples massages together!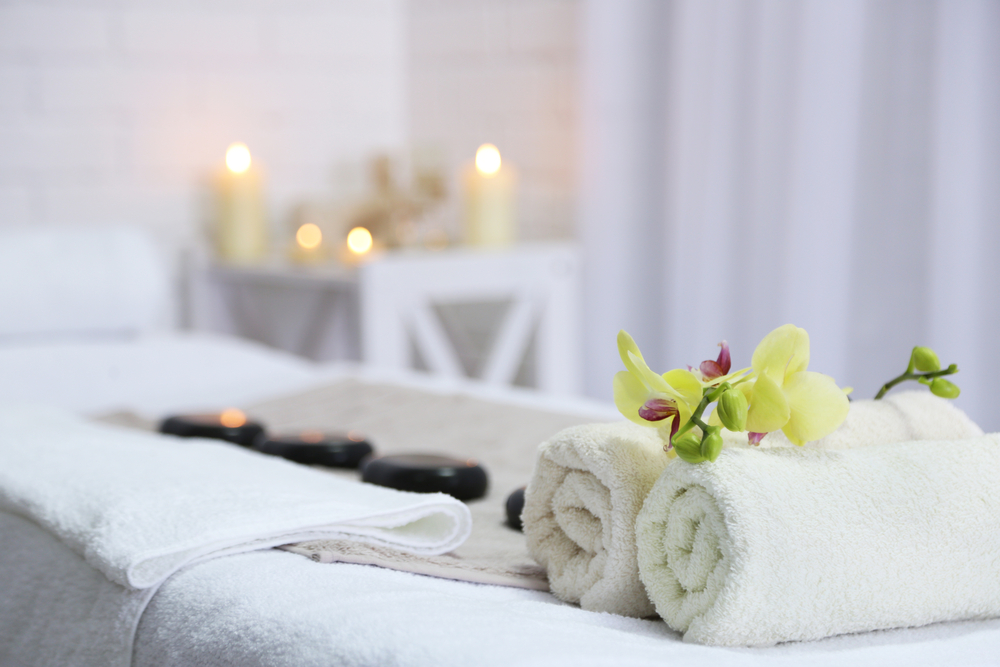 Explore Wynwood Walls
Whether or not you're an art lover, one of the most unique experiences to do in Miami for adults is to visit Wynwood Walls. Technically considered an outdoor art installation, Wynwood Walls is also a neighborhood featuring murals and street art.
The warehouse neighborhood was first transformed in 2009 by the late Tony Goldman. He used the warehouse walls as canvases and started a thriving arts community. Today, the area has expanded to include the Wynwood Walls Garden and the Wynwood Doors, which used to be a dump!
By going on a guided tour, you'll get extra insight into each work by international artists, and learn about the cultural impact the art has had on Miami. Your guide will also be able to show you the most Instagram-worthy spots!
Book here: The Wynwood Walls Official Guided Tour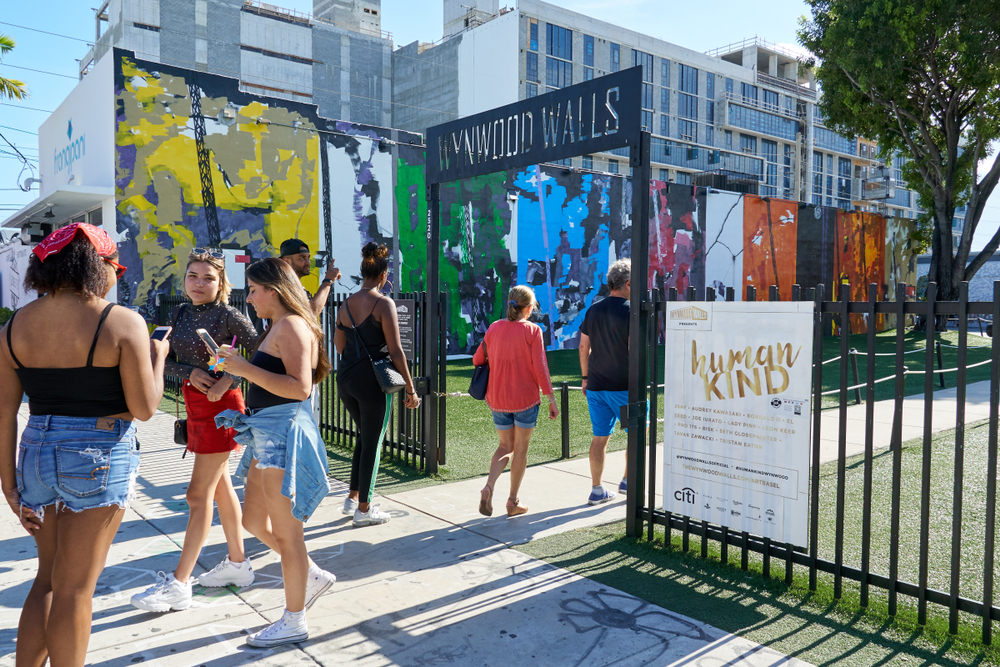 Visit a Rooftop Bar
Since Miami is known for its nightlife, it makes sense that some of the best places to visit in Miami for adults are its rooftop bars. There are plenty to choose from and each offers spectacular views of the city!
For a colorful tropical hang-out spot, head to Terras in Little Havana, which has great views of the Miami skyline. As the name suggests, Terras celebrates the earth and is covered in plants. It actually has a working rooftop garden, from which plants and herbs are used in the cocktails, like the "garden mojito" with rum, mint, and garden herbs.
Or for something fancy, you could try Sugar. This Asian-inspired rooftop bar and lounge is located on the 40th floor of the EAST hotel in the Brickell area. There is a "nightlife" dress code enforced after sunset, but you're welcome to visit in "smart casual" clothes during the day!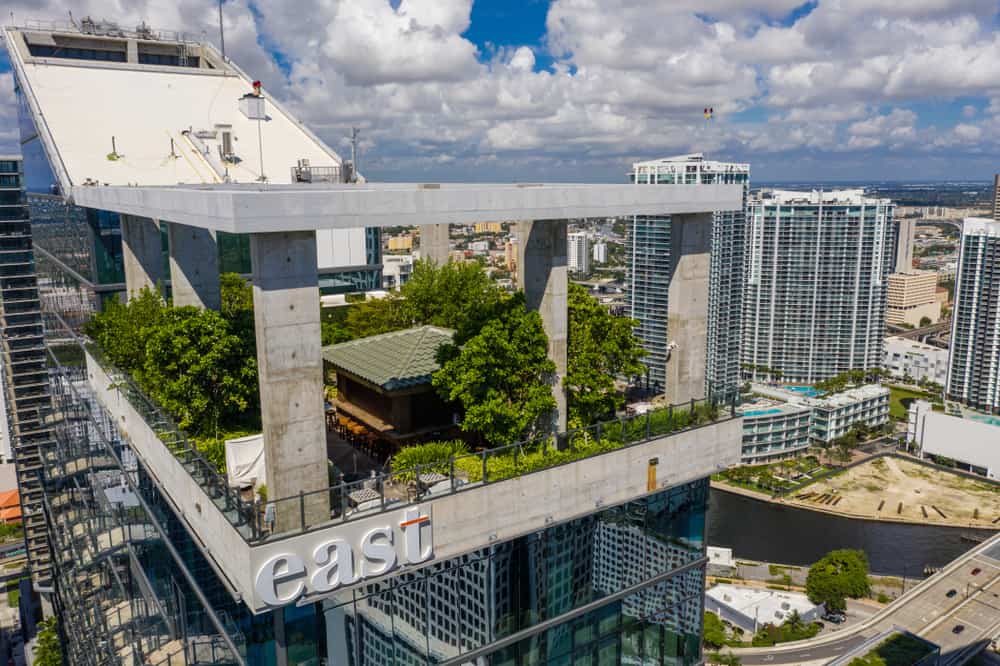 Go Parasailing Over Biscayne Bay
For thrill-seekers, one of the most exhilarating things to do in Miami for adults is to go parasailing! Take an exciting flight 400 feet in the air, with spectacular views of Miami.
Once you are introduced to your boat captain and mate, you'll then head out on the water. Your mate will walk you through safety measures before you get all geared up in your harness! Once you're in Biscayne Bay, they'll open up the parachute and away you'll sail! The boat will gently pull you along as you coast like a kite.
While you're above the water, you'll have fantastic views of the bay and Miami. Then when you're done, you'll have time to take a dip in the water as well, so make sure to wear a swimsuit.
Book here: Parasailing Experience in Biscayne Bay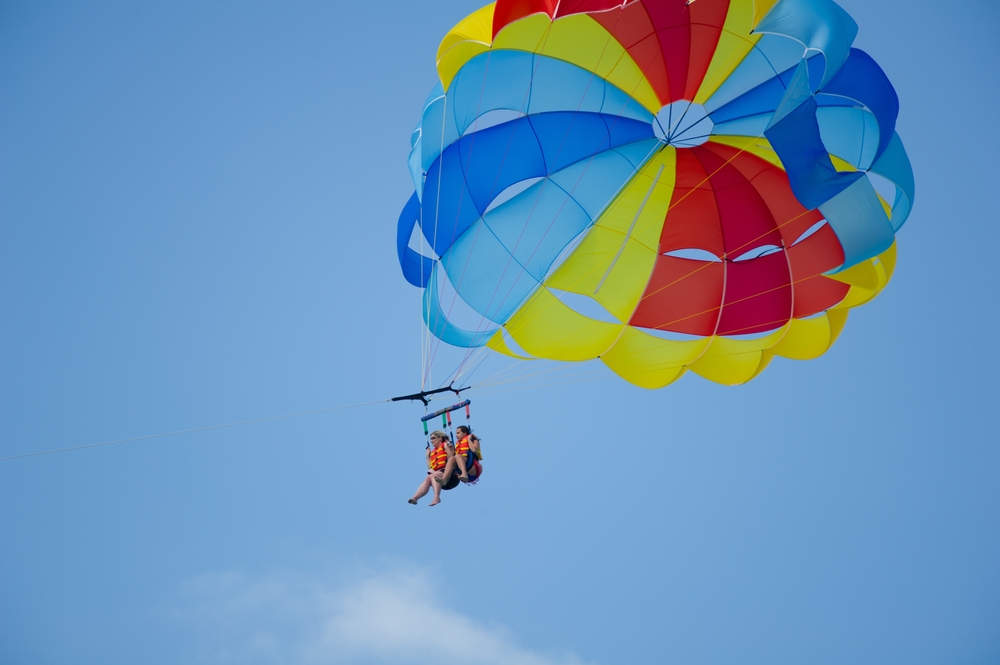 Coral Gables Art Cinema
If you enjoy watching movies, a fun thing to do for adults in Miami is to take a trip to the Coral Gables Art Cinema. As "South Florida's leading art house theater" they play all sorts of films you won't catch in regular movie theaters.
The Coral Gables Art Cinema opened in 2010 and is a nonprofit organization. You can check their ongoing schedule which includes indie films, cult classics, movie musicals, documentaries, and award-winning films. They also show theatrical shows that were filmed, such as the UK's National Theatre Live productions.
However, if you do want to see something more mainstream, they do that too, showing recent Oscar nominees.
Airplane Tour
If you're not afraid of heights, one of the best things to do in Miami for adults is to see it from the air! Have a special occasion coming up? For something really memorable, take an airplane tour as sunset and watch Miami come to life at night.
Taking a private airplane tour will really ensure that it's an adult-only evening. It will be just you, your pilot, and whoever else you want to adventure with!
You'll be able to see everything from the mansions on Millionaire's Row to the downtown high rises and beyond. Your pilot will point out places of interest as you get a new perspective on the city.
Book here: Private Sunset Sightseeing Airplane Tour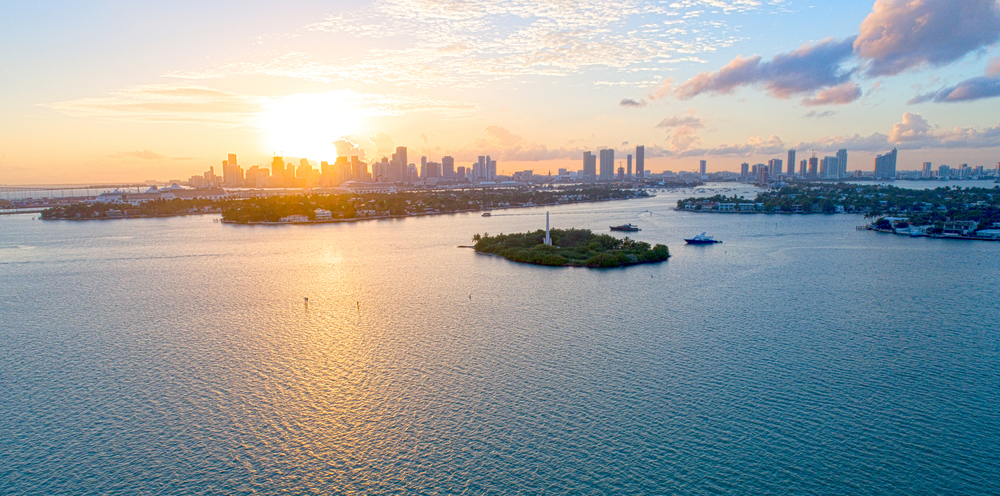 Stay at an Adult-Only Resort
For those who would rather not share a pool with excited (and, well, loud) kids, staying at an adult-only resort is a great option. You can relax in peace at upscale places like The National or Hotel Greystone.
The National has the longest infinity edge pool in Miami and is a favorite resort among couples. Their oceanfront beach is adults-only as well. Located in the Art Deco district, the National is close to a bunch of fun things to do in Miami for adults.
Hotel Greystone is a boutique hotel located in Miami Beach. They have a rooftop pool, a beach club, and a spa. To really get away, you can reserve the rooftop suite with a spiral staircase to a private fifth-floor roof terrace with a jacuzzi!
Check rates here: Hotel Greystone-Adults Only
Check rates here: National Hotel, An Adult Only Oceanfront Resort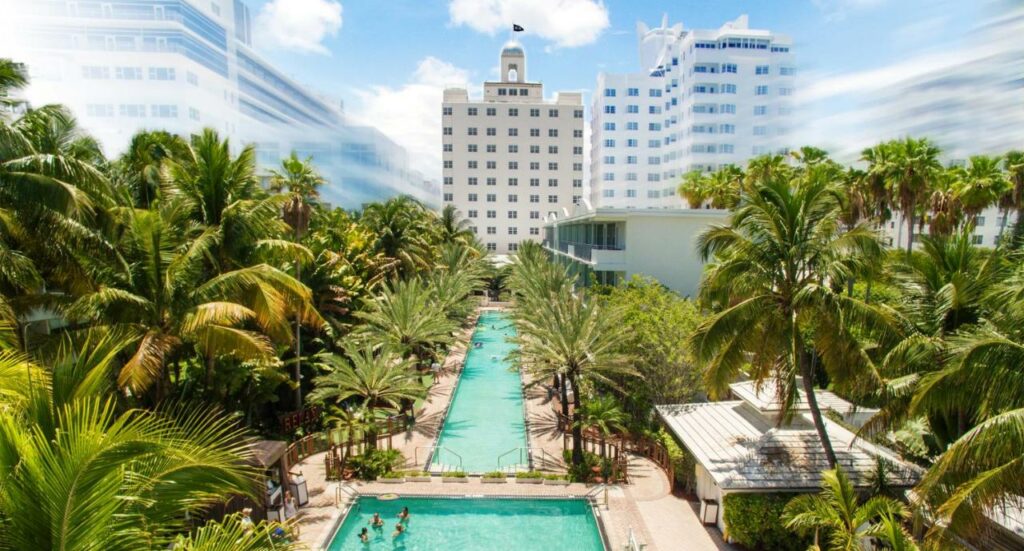 Take a Salsa Lesson
If you do want to experience the Miami nightlife, it's one of the most adult things to do in Miami. Buy why not take it a step further and try your hand (and feet) at salsa dancing?
One of the most popular nightclubs in Miami is Mango's Tropical Cafe South Beach. Known for its live Latin music, it's a fun, high-energy place to hit the dancefloor.
Mango's offers "Sip & Salsa" lessons, where after enjoying a mojito, they'll walk you through the basics of salsa and bachata dancing. You'll then be able to put your new skills to the test for the rest of the night once the live music starts! It could be a fun way to spend a birthday, bachelorette party, or anything else to celebrate in Miami for adults.
Book here: Latin Party with Salsa Lessons, Live Music, & Mojito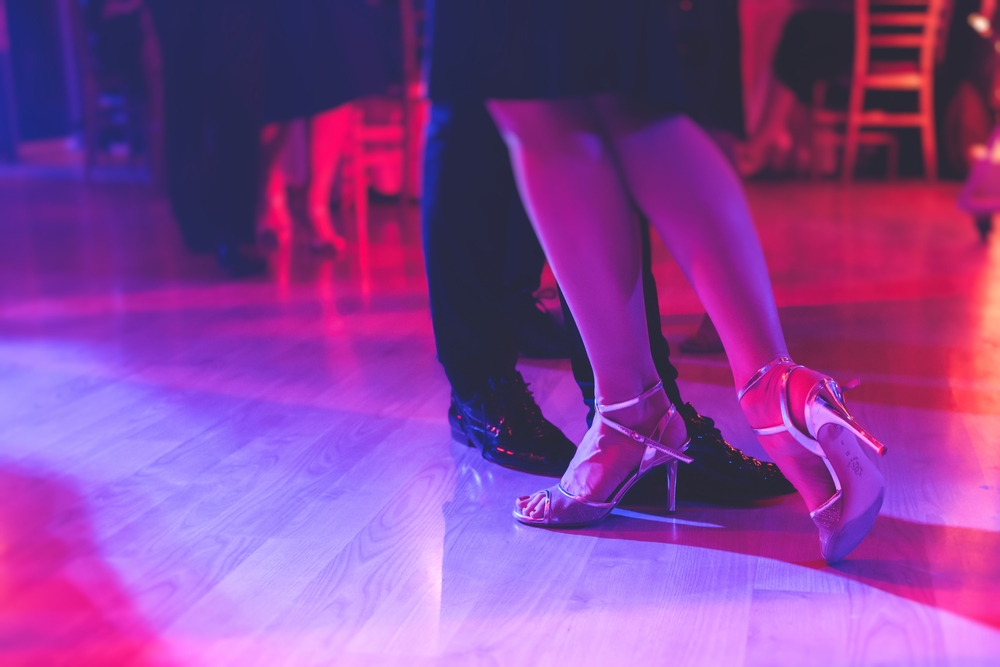 Paddleboard or Kayak at Night
Another of the best things to do in Miami for adults at night is to go for an evening paddle! Paddling around Miami would be a fun activity at any time, but it's even more fun to do after dark! Plus, it'll be after most kids' bedtime.
Going for a guided paddle on a paddleboard or in a kayak is a unique way to see the city. After a brief instructional meeting, your guide will take you out on the Miami River. Watch the city lights twinkle as you float along the water, right through downtown Miami.
After your tour, enjoy a complimentary drink with your crew!
Book here: City Night Lights Paddleboard or Kayak Adventure Trip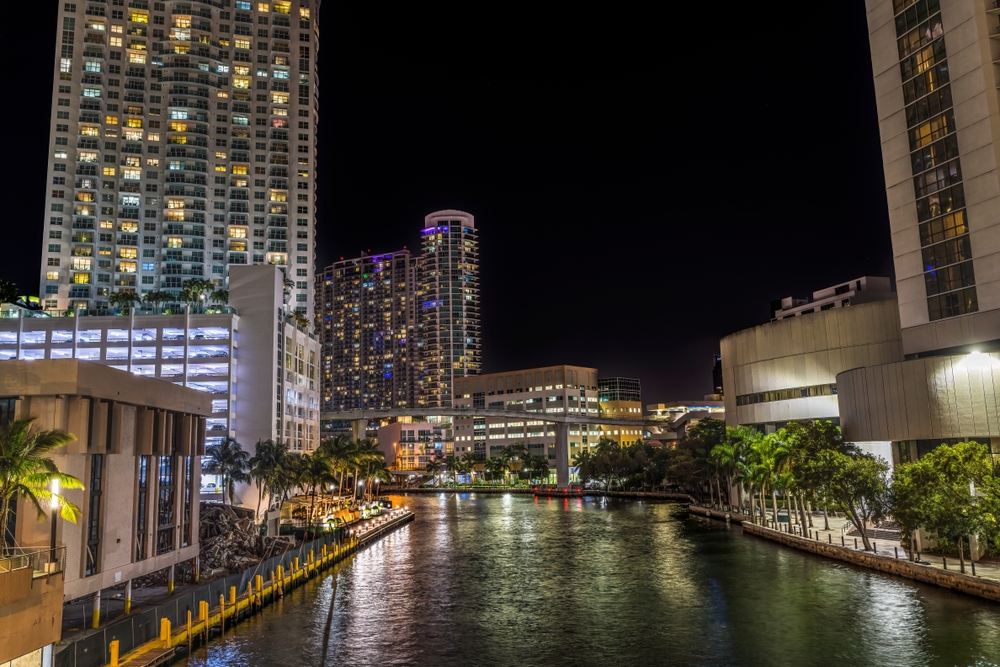 Go to the Beach
You can't visit Miami and not go to the beach. Although it's not guaranteed to be adult-only, it is one of the best free things to do in Miami for adults.
One of the most popular Miami beaches amongst couples is Surfside. Situated halfway between Miami Beach and Bal Harbour, Surfside Beach has a more upscale vibe. The area is known for luxury hotels, after all. It will feel a little more private than the busier beaches in Miami.
If, and when, you tire of the sand, the Surfside community has plenty of shops and restaurants just steps from the beach.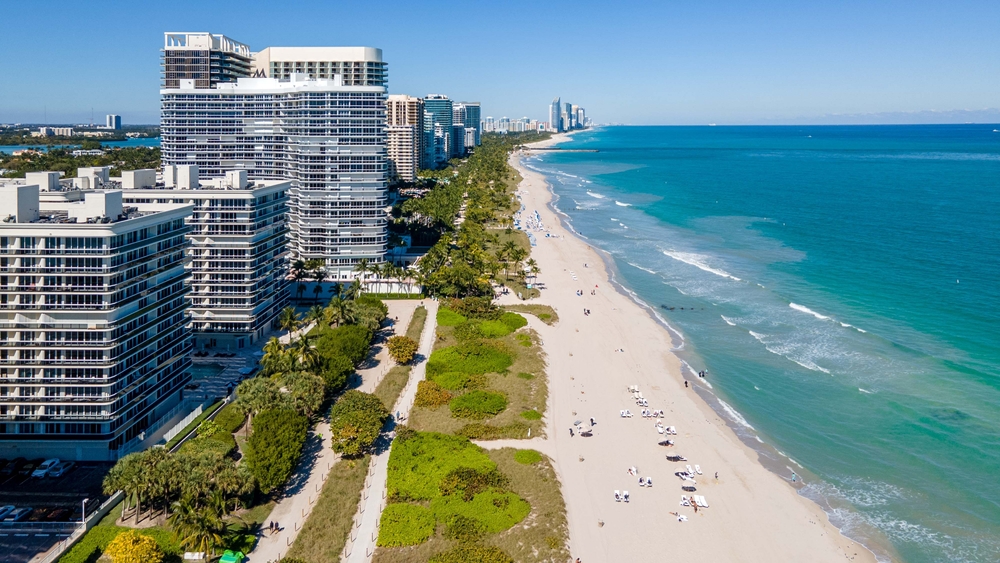 We hope this list has inspired you and helped you find ways to have adult fun in Florida! Whether it's spending time on the water or in the club, there are plenty of things to do in Miami for adults.