Key West beaches are different than those in the rest of Florida. These beaches are not long stretches of golden sand with waves crashing in. The beaches in Key West Florida are Caribbean-style coral reef beaches.  Most of the white sand you see is shipped in to replace the somewhat uncomfortable coral beaches.
Any waves that you might be hoping for are generally stopped by the coral reef sitting 7 miles offshore. Some of the beaches are rocky too, so bring appropriate footwear. While Key West beaches may be beautiful they may also be not what you are used to.
What you do get is shallow, calm, turquoise blue water and tropical fish that often swim close to shore. The beaches are all unique; some more timeless, some more lively and all offer something a little bit different from the one before. Some are very family-friendly, some are just for your four-legged friend, some offer great water sports and some are a sunbather's paradise. Oh, and the sunrises and sunsets are spectacular from Rest Beach.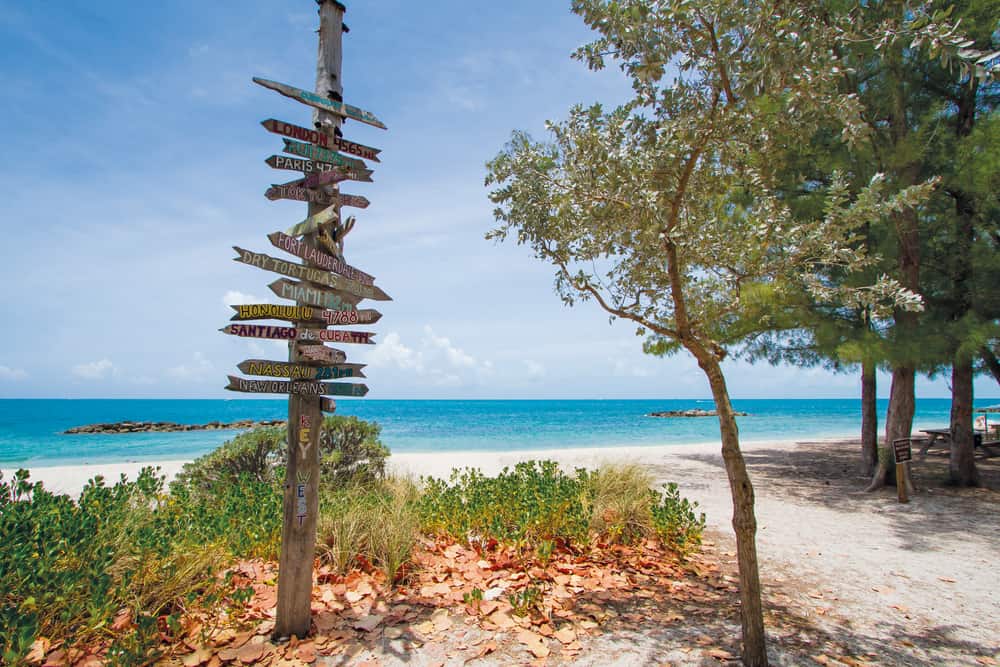 Most of the Key West beaches are located on the southern shore and please remember your sunscreen as the sun is a scorcher here. Key West is actually closer to Cuba than it is to Miami and the winter temperatures are the 70s and 80s, so you can imagine what the summer months hold. March to May tends to be the better times to visit due to the temperature and lower prices.
This area is known as a snorkeler's paradise, which is no surprise as the Keys are the site for America's only living coral reef, the third-largest coral reef in the world. The Florida Straits extends 150 miles north and 70 miles west.
While this island may be small there is a lot more to do and if you fancy a day off from the beach there is a lot of history to explore in the area, including historic downtown, Duval Street, Ernest Hemingway's house, and Mallory Square at sunset is a lot of fun.
In this article, we have researched and found as much information as we can on the best beaches in Key West. All unique, all with a different vibe, and all worth a visit if you get a chance.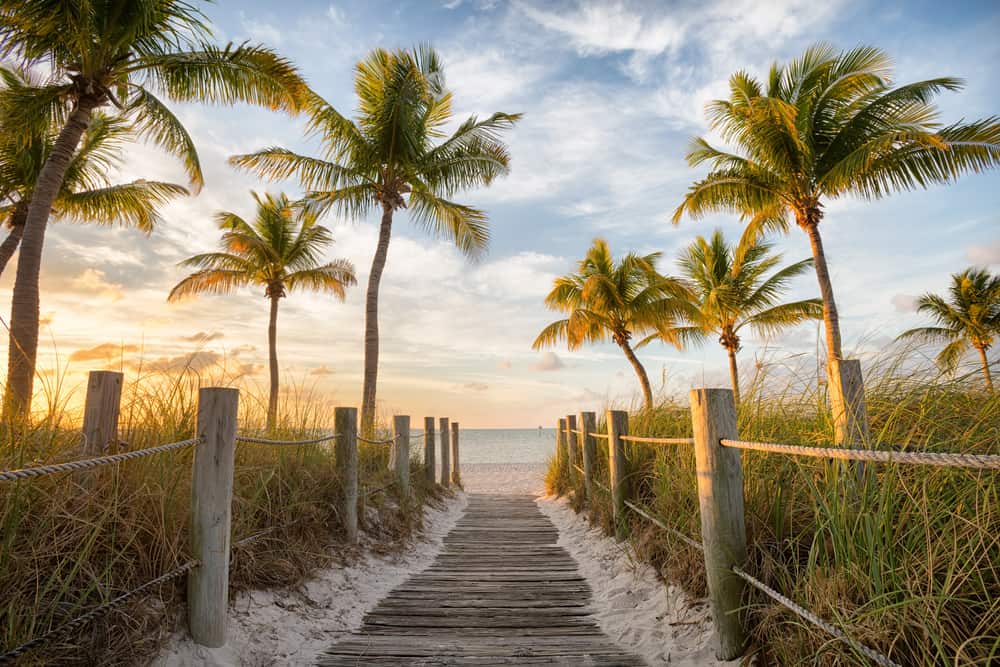 Fort Zachary Taylor Historic State Park Beach
Known by the locals as Fort Zach, most say this is the best of all Key West Beaches. It has a natural coastline, is great for snorkeling and the sand is made up of coral rather than imported sand. Most of the sand on Key West beaches is shipped over from the Caribbean but not here. If you are a sunbather this beach is probably not for you.
About 2 miles from downtown located at the Truman Annex on Southard Street this beach sits within an 87-acre state park. This beach is great for snorkelers and divers and people with a love for history. Groupers, dolphins, turtles, snappers, parrotfish, and lobsters can be seen in the water. A Civil War fort named after President Zachary Taylor complete with the largest collection of Civil-War era cannons in the country can be found in the park.
If snorkeling and civil war castles aren't enough for you the park also has two trails to explore, the Sand Hog Trail and the Fort View Trail. Make sure you bring walking shoes with you.
There are all the facilities you would expect including a cafe, grills and picnic tables. The entrance fee to the park is costs $6 and parking is free.
If you want to see Key West beaches at their most authentic then this is the one for you.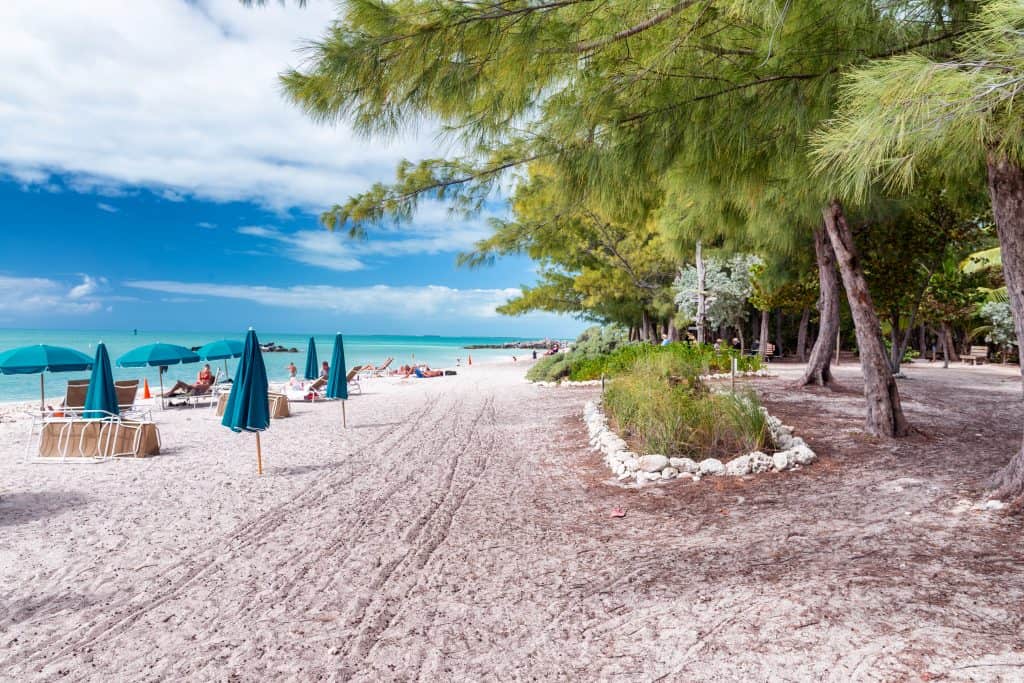 Smathers Beach
The largest of all Key West beaches and with ½ mile of soft sand this is the beach to go to if you like lively, fun-filled beaches.
It's a popular beach and is located on the south side of the island on South Roosevelt Boulevard. It's a great beach for families with clear and calm waters. And young people love it for its volleyball nets. It's a beach where you can do pretty much everything; swimming, snorkeling, kayaking, parasailing, sunbathing, and beach volleyball for starters. There are also plenty of food vendors.
It's lined with beautiful palm trees and has a shoreline that slopes gradually, meaning you can wade out into the water quite far.
Smathers beach has all the major conveniences; ample parking, restrooms, showers, picnic tables, concessions stand and you can also rent equipment for jet skiing, kayaking, parasailing, and windsurfing. It is free to enter and parking is free along the boulevard. Smathers Beach opens from 7 am to 11 pm daily.
This beach is also a popular tropical Key West wedding site if you fancy tying the knot here.
This is one of the Key West beaches loved by everyone and is a great place to sunbathe.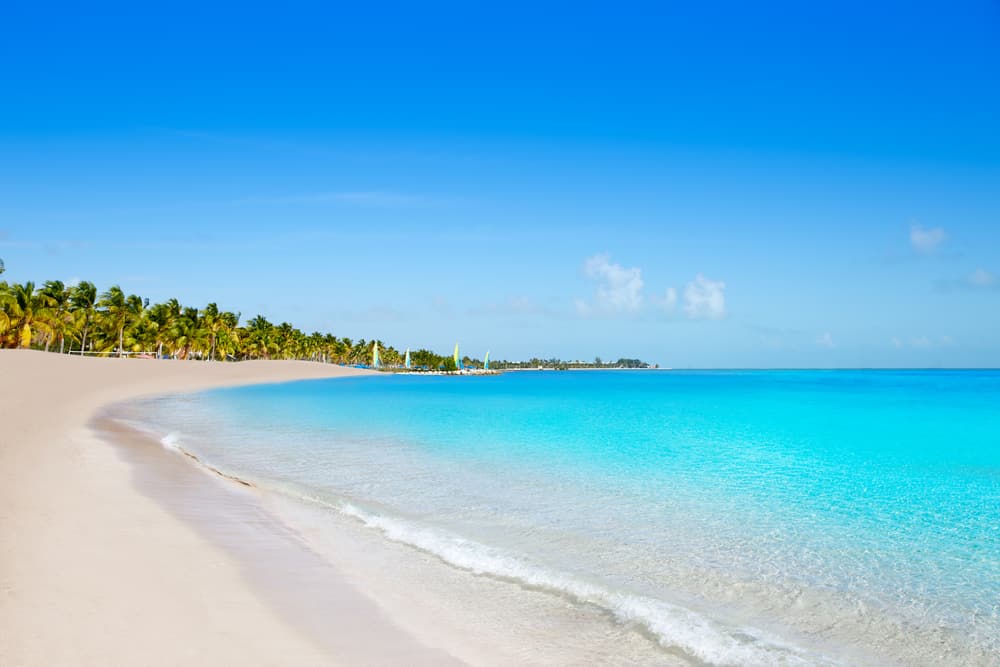 Higgs Beach
If you like your Key West beaches a little bit more laid back then Clarence S. Higgs Memorial Beach Park might be perfect for you. It is adjacent to the Waldorf Astoria Casa Marina Resort and just a short walk from Smathers Beach. The beach has fine white sand, shallow water and is surrounded by tropical vegetation.
This beach is smaller and less crowded than nearby Smathers Beach. It still has all the amenities though, including restrooms, showers, a full-service restaurant, a playground, volleyball nets, tennis courts a dog park, and a pier.
At the end of the beach is a wooden pier recently renovated and you can often easily see stingrays from here.
But this is a beach with a lot more going for it. The C.B. Harvey Rest Beach Park where the beach is located features the only shore-accessible underwater marine park in the United States. It's also the end of the Florida Keys Overseas Heritage Trail. And you can also find monuments dedicated to the 19th-century slave cemetery located on the site.
Admission is free as is parking and you can pull up close to the beach to unload.
Just to note there can be more ocean debris on this beach and in the water and while most of it is cleared away, just be aware, especially if you have children. This is to do with how the tides work in this area and nothing to do with the cleanliness of the beach.
This is one of the Key West Beaches that has something for everyone.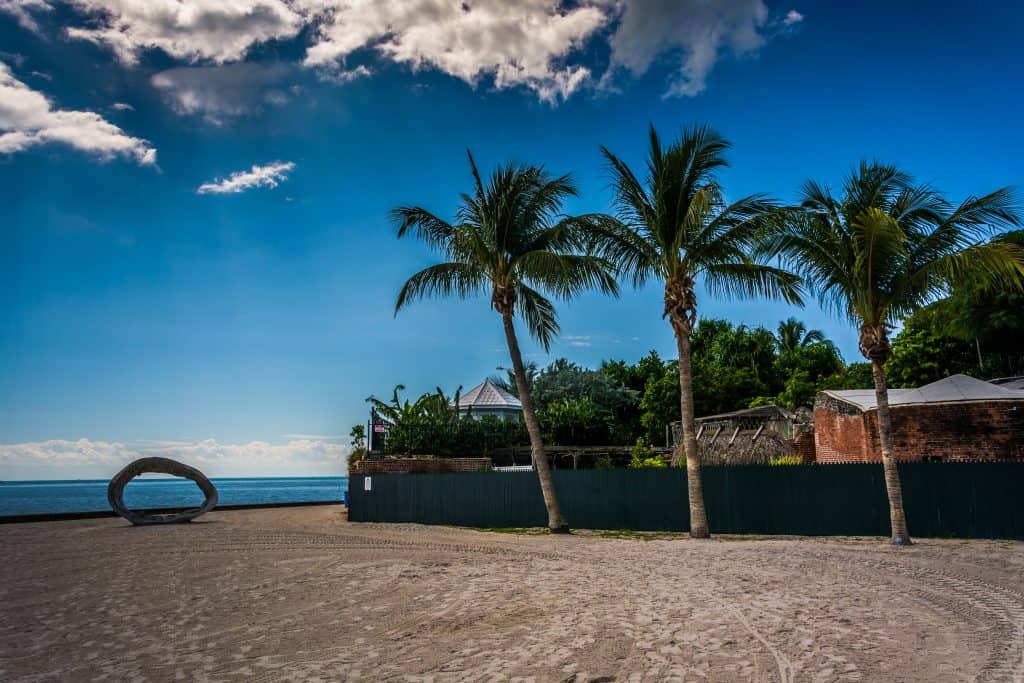 South Beach
Perhaps the exact opposite of its Miami counterpart, South Beach here is a laid back, family-friendly, quieter affair.
It' gets its name because it is situated at the southernmost end of the island and therefore is the closest to Cuba.
South Beach has a lower-key atmosphere with no restrooms, a few makeshift food stalls, and a cafe. Just steps from Duval Street, it has 200 feet of white sand beach and crystal clear water to match.
It's a popular family beach because of the calm shallow waters and opens at 8 am until the restaurant closes. There is no eating or drinking allowed on the beach so come prepared to eat out for lunch.
If you are someone who likes a very chill time at the beach then this will be one of the best beaches in Key West for you.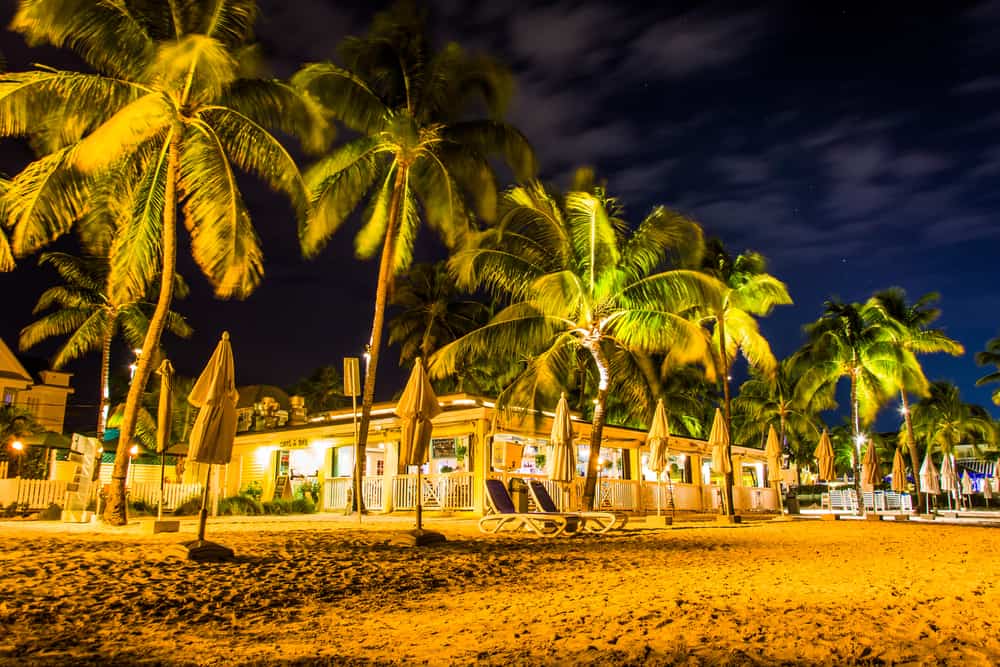 Rest Beach
Only 300 yards long, this beach is the best beach in Key West to experience a good sunrise or sunset. Let's just say it's a photographer's dream.
The beach has a yoga deck which gives you an idea of the vibe here. Although narrow the sand is sugary white and the views are amazing. Head out to the Edward B. Knight Pier for a great view over the Atlantic Ocean.
You might also hear this beach called C.B. Harvey Park so don't be alarmed and think you have gone to the wrong one. Rest Beach is at the end of White Street and near Mallory Square if you get lost.
The beach is located in the same park as Higgs Beach and is just east of its bigger counterpart.
There are several picnic tables on the beach and its opens daily from dawn to 11pm. There is no admission fee and you will find lots of parking.
This is one beach where small comes with some mighty, mighty views.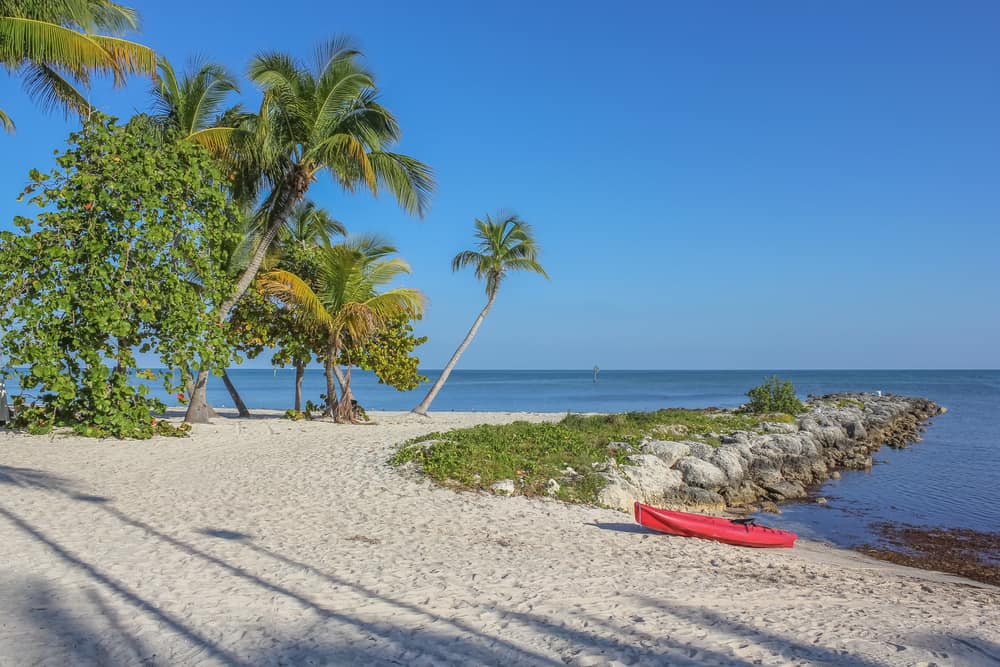 Dog Beach
Dogs are not allowed on Key West beach unless you go to Dog Beach. It's a small beach about 20 feet across and is quite rocky but the dogs don't seem to mind.
It's not an easy beach to find as the signage is small; look for Louie's Backyard as it's adjacent to the beach and easier to find. Oh, and Louie's Backyard also allows your dog to dine with you, so double bonus.
It's not particularly a human-friendly beach but if you have a four-legged friend then this is one of the Key West beaches you need to head for.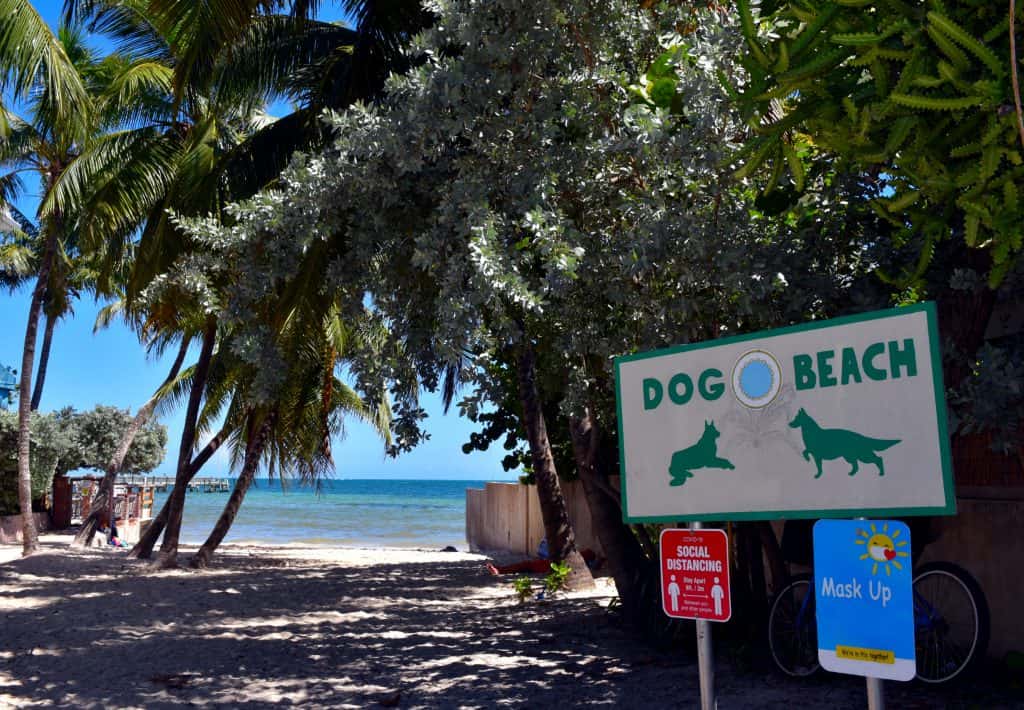 Simonton Street Beach
On the north shore of Key West on the harbor side of the island is a tiny, often forgotten strip of sandy beach. Mostly it's just used as a stop-off to admire the view but it's having something of a revival so it's worth a mention.
The area and amenities are improving and you can hire beach chairs and umbrellas. You also have direct access to the clear water of Key West harbor. The beach does have restroom facilities and a boat ramp for recreational purposes. The beach is quite good for swimming as it gets fairy deep, unlike the other Key West beaches, and when we last looked it seems dogs are allowed here too but please check.
The shore is rocky and can get slippery with seaweed so bring water shoes with you.
It's free to enter but parking is a challenge so it's better to walk or bike.
You will find the beach at the north end of Simonton Street it actually runs along Front Street. It's a lovely little beach to walk to and while away a few hours. It can get crowded so go early if possible.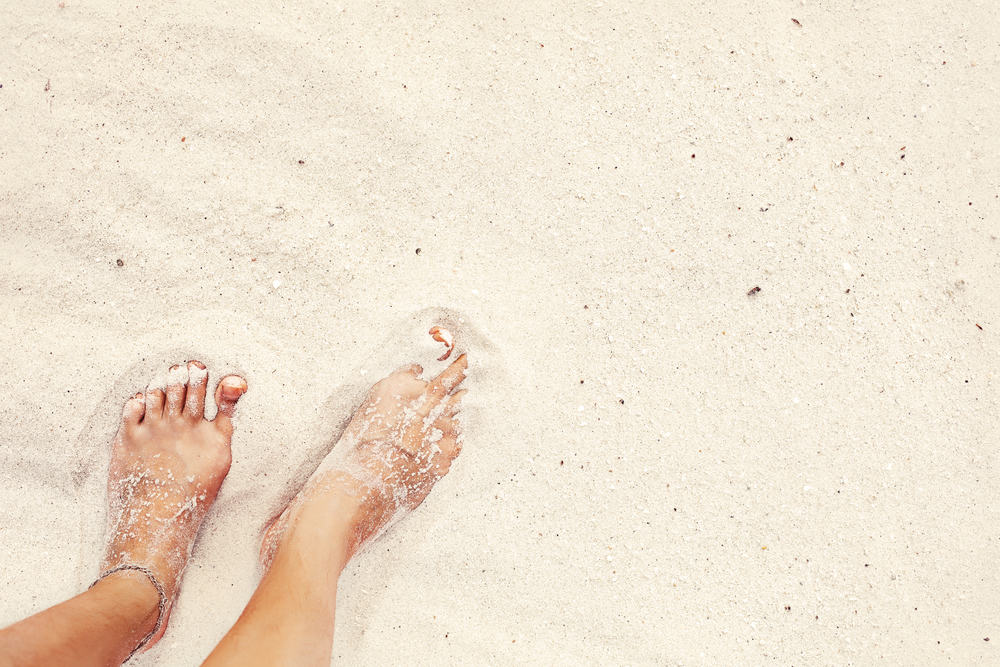 So there you have the best beaches in Key West. There are obviously a lot more Key West beaches but most are private and reserved for hotel guests only. We hope out of our choices you are able to find a beach that suits you and your needs. Whenever you go to Key West we are sure you will have a great time and look forward to hearing about it on your return