Despite being a relatively small town in Florida, there are plenty of fun and exciting things to do in Dade City! Just a 30-minute drive from Tampa and an hour away from Orlando, a trip to Dade City is a perfect day trip or quiet weekend getaway.
Overlooked by tourists traveling north on I-75, Dade City is a quiet town full of history, native Florida wildlife, and culture. The rolling hills and pasture lands provide a beautiful backdrop for a dense suburban lifestyle in Pasco County.
Downtown is full of incredible antiquing, perfect for a leisurely stroll. Because there are plenty of mom and pop diners and cafes to choose from, you'll always have a good homecooked meal. Life is so quiet here, motorists actually slow down for pedestrians!
Dade City is full of rich Florida history. Reenactment festivals depict battles from the Second Seminole War and the Civil War. Settled in the early 1900s by railroad workers, you can learn about Pioneer Life at the Pioneer Village and the Dade City Heritage Museum.
Don't let the sleepy facade fool you. Dade City is truly a hidden gem in Florida's landscape! Don't miss our favorite things to do in Dade City on your next adventure!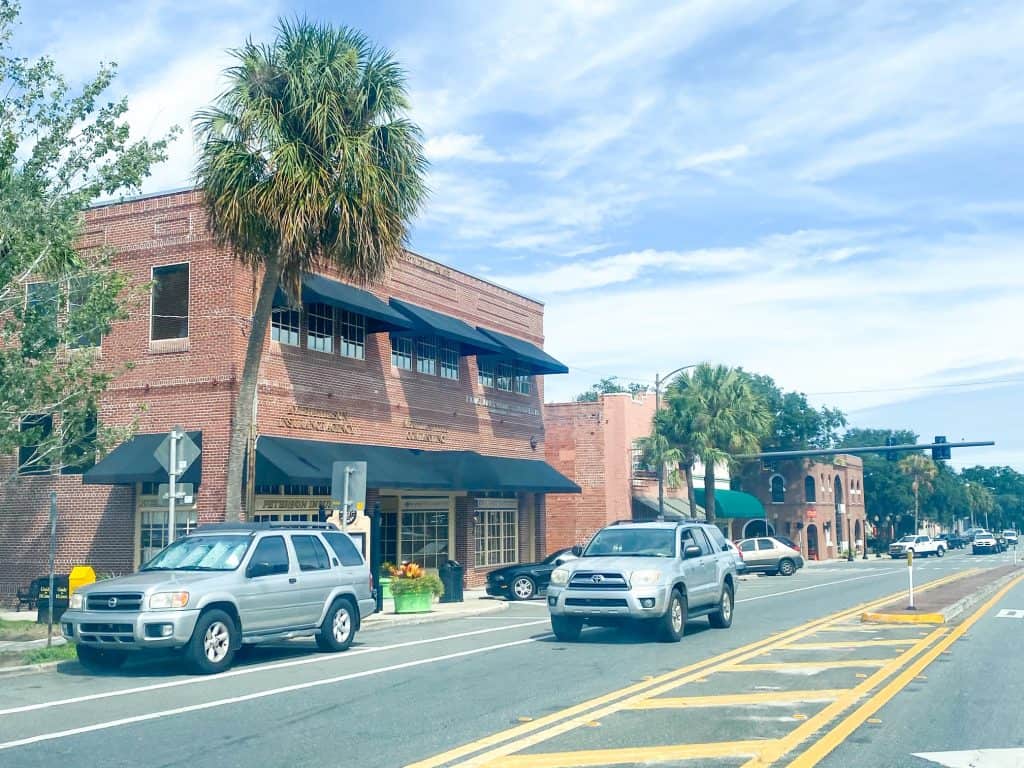 12 Fun Things To Do In Dade City Florida
Pioneer Museum
Dade City's Pioneer Museum promotes and fosters the interest in Pioneer life in Florida. One of the best things to do in Dade City, explore the open-air museum with over six acres of indoor and outdoor space!
Here, you'll see Overstreet House, a one-room schoolhouse, a church, a train depot, an exhibition of tools, as well as household items, antiques, and farm equipment. Think of it as one of the best living museums in Florida!
At Overstreet House, you'll see furnishing of those who struggled and made do way back when. On exhibition, you'll see what Pioneer women had to work with: churning butter by hand, cooking on a wood-burning stove, spinning, weaving, and boiling the family clothes to keep them clean.
In the exhibition museum, you'll see the tools of the Florida Pioneer man. Learn about the tools he used to build his home and furniture as well as how he plowed the fields and harvested the crops. Pioneer men also did their own leather-work and blacksmithing.
The Pioneer Museum also hosts the best festivals in Florida like Raising Cane! Here, you can actually see cooking done on the actual fixtures! See and taste the sugar cane syrup made by hand. Then enjoy the tastes and smells of the Chili Cook-off! There's also a Scarecrow Festival and a Quilt Show.
The Pioneer Museum is best experienced walking around with a curator. Visit on Monday through Friday from 10 AM – 5 PM. Adult admission is $10 with discounts for seniors and students.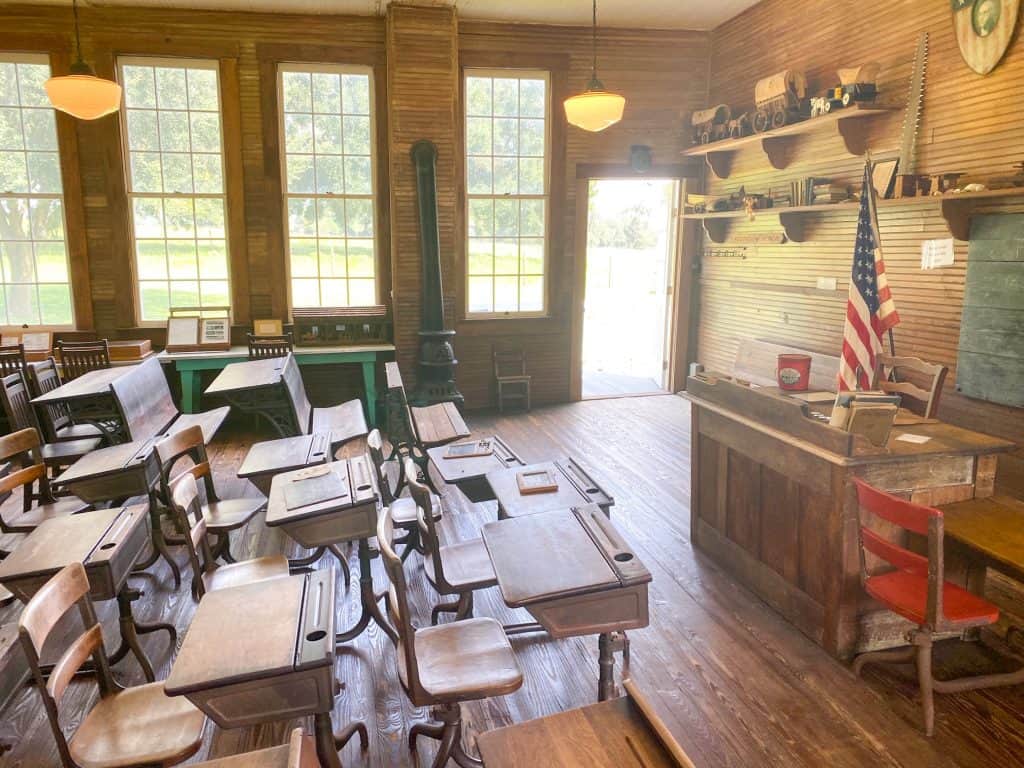 Ergle Christmas Tree Farm
Did you know that Florida has Christmas Tree farms? There are actually many benefits to cutting down your own Christmas Tree. Thinning evergreen forests promotes growth, improves the habitat for wildlife, and reduce overcrowding which leads to forest fires!
One of the best things to do in Dade City is to chop down your own Christmas Tree at Ergle Christmas Tree Farm! Choose from sand pines and southern cedars ranging from 5 to 10 feet in height for $6 a foot! You can also pick up wreaths of Fraser Firs for $30!
Even when it's not Christmas, the Ergle farm is worth a visit with 7 acres of blueberry fields. You can go and pick your own berries during March and April when blueberries are in season! They also sell fresh strawberries and blackberries!
Kids can enjoy a visit with barnyard animals like miniature pigs, goats, turkeys, ducks, and chickens. There's also a concession stand with boiled cajun peanuts, hot dogs, pickles, and kettle corn!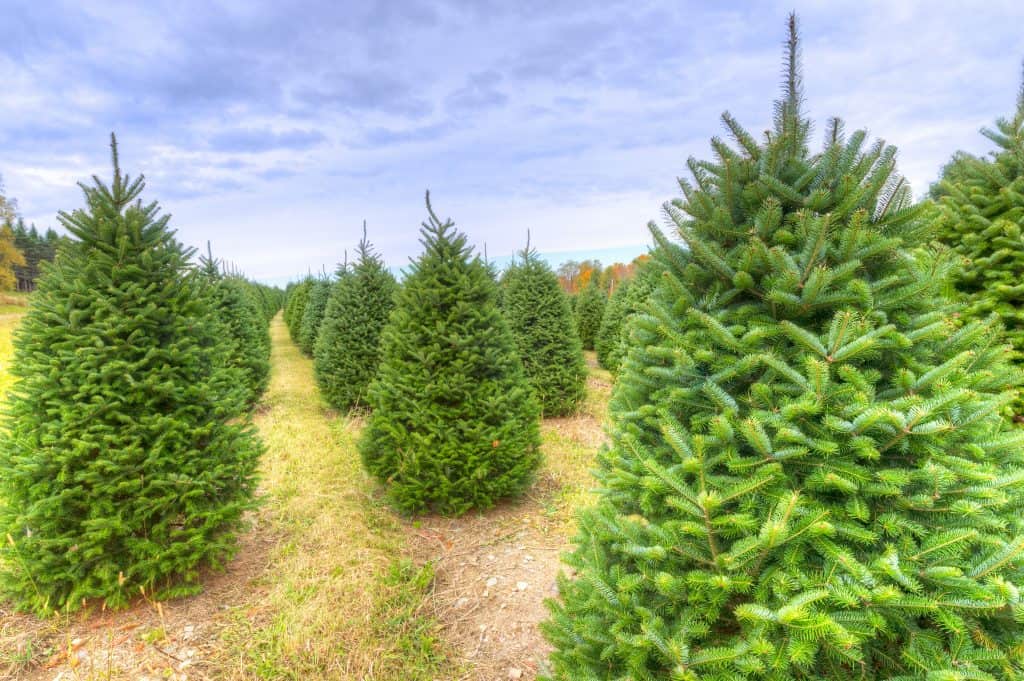 Scream-a-geddon!
Be afraid… be very afraid. Sure you've been to Halloween Horror Nights, Howl-o-Scream, and Mickey's Not So Scary Halloween Party. But now it's time to up the ante. Scream-a-geddon is central Florida's premier Horror Park, one of the scariest things to do in Dade City!
At Scream-a-geddon, you'll find 6 terrifying attractions in 1 convenient location. The event runs from mid-September through November 1. Be warned, Scream-a-geddon is not for the faint of heart!
The newest attraction added to the roster is Ravenhill Asylum, an interactive haunted house. Inside, you'll learn the Florida Department of Health ordered this asylum shut due to negligence and deteriorating conditions.
You now have the option to step inside and explore the shuttered asylum, where the abandoned patients roam free. Be careful, you may be separated from your group as the patients have been left to their own devices and like to conduct experiments of their own.
Then try your hand at the Zombie Paintball Assault! A separate ticketed experience, head into the Red Zone for organized, good-old-fashioned recreational zombie hunting! Bag and tag zombies and win the esteemed Zombie Hunting Crown. Okay, that's not real, but the bragging rights are!
Central to the attractions is the Monster Midway. Here you'll find carnival games, fire pits, a gift shop, and spooky photo spots. If you need some liquid courage before entering the houses, head over to Bonzo's Beer Garden!
Thrifting on 7th Street
With many shops looking like Mayberry from the Andy Griffith Show, 7th Street is a thrift shop rat's haven. One of the best things to do in Dade City, you won't find better antique shopping than on 7th Street.
Strolling down 7th Street in downtown Dade City is a different kind of shopping experience. There are no big brand names here, no big chains. Here you'll find your typical Goodwills and Salvation Armies, but also a variety of mom and pop vintage and consignment shops!
Try the American Eagle Antique Mall first. No, it's not that American Eagle! Instead of jeans, here you'll find furniture, lighting, glassware, china, crystal, kitchenwares and more with a diner inside!
Next grab lunch at the Angel Tea Room and Heavenly Treasures. Dine on fine finger sandwiches and high tea served on beautiful bone china! Then check out the gift shop for homemade jewelry, antique tea pots and bone china, and loose tea.
If you head over to Magnolia House, you'll find the perfect accent piece to complete any room with a farmhouse chic aesthetic. Just look for the painted car door with Mexican petunias spilling out the window!
Because the inventory in thrift shops always changes and rotates out, you'll never know what you're going to find. No store or repeat visit will ever be the same. So the next time you're in Dade City, you have no excuse not to go thrifting on 7th Street!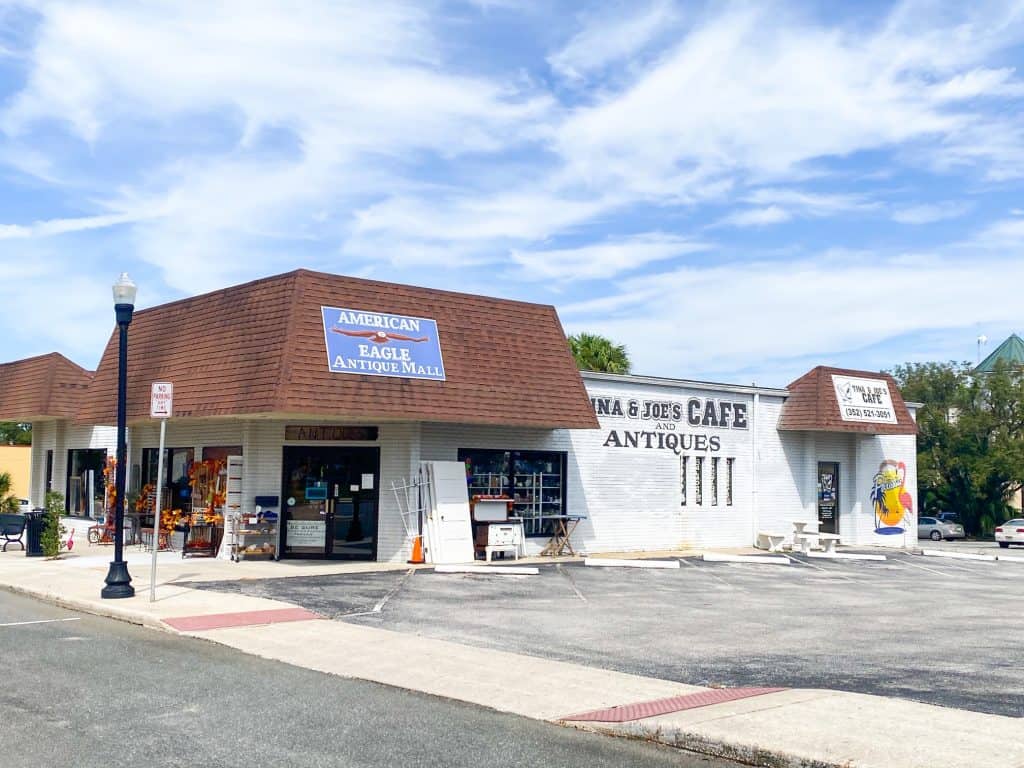 Joy-lan Drive-In & Swap Shop
The most bizarre of the wild things in Dade City, explore the Swap Shop at the Joy-lan Drive-In. Sure you could hit the movie theaters and sit indoors to watch the latest blockbuster, but what could be a more romantic date night than going to an actual drive-in?
First, you'll want to check out the Swap Shop, one of the biggest flea markets in South Florida. People travel from all over the United States and even Canada to trade wares here.
In this quirky collection of outdoor booths you'll find unique antiques, one-of-a-kind collectibles, locally made crafts and local produce. The vendors rotate, so you never know what you'll find. For $5 you can set up your own booth, so clean out the garage and leave with some cash!
Besides the flea market Swap Shop, you can also enjoy an array of amusement park rides on the Midway. There's even an indoor video arcade!
After you've shopped, pull your car up to one of the 4 screens to watch the newest blockbuster hit at the Drive-In. Tickets for the drive-in are only $7, so you won't break your budget. Movie's start at 8:30 sharp, so don't be late!
The Swap Shop and Drive-In are open 365 days a year, rain or shine. The Drive-In can hold 700 cars! Visit the Joy-lan website for a free movie ticket. Scroll down and you'll see it.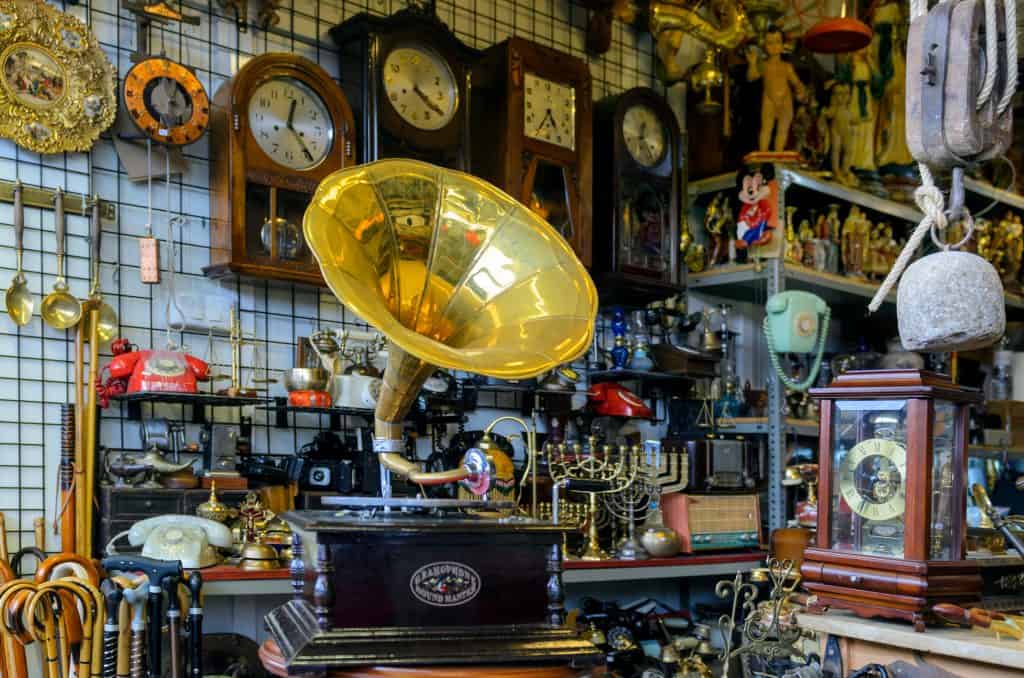 Giraffe Ranch
Have you ever met a giraffe? Sure, you can shell out lots of money for a short experience at Busch Gardens. But at Giraffe Ranch, you get the bang for your buck and a more intimate encounter!
The Giraffe Ranch is a licensed working ranch with 47 acres of rolling countryside next to the Green Swamp Sanctuary. Here you'll see huge live oaks, native Floridian orchids, lush pastures, and wetlands. In addition to being a wildlife preserve for exotic animals, over 200 sandhill cranes roost on the grounds every night.
To see these exotic animals up close, drive through the ranch in the comfort of you own vehicle on the Drive-Thru Safari. The tour lasts approximately one hour and you'll see rhinos, Irish dexter cattle, camels, and Brazilian tapirs! Afterward, you can feed the llamas and otters!
If you don't want to drive yourself, take a Safari Vehicle Tour. Seated in a safari truck with customized stadium seating of up to 20, you'll get up-close encounters. See ostriches, zebras, antelope, horned oryx, and warthogs. All the Giraffe Ranch is missing is lions, and this could be The Lion King!
For the closest encounters, try a camel expedition. The camels absolutely love their jobs, rushing to the gates each morning, ready to take you on the grounds. Or try a Segway Safari which affords views you can't see from a vehicle or the back of a camel.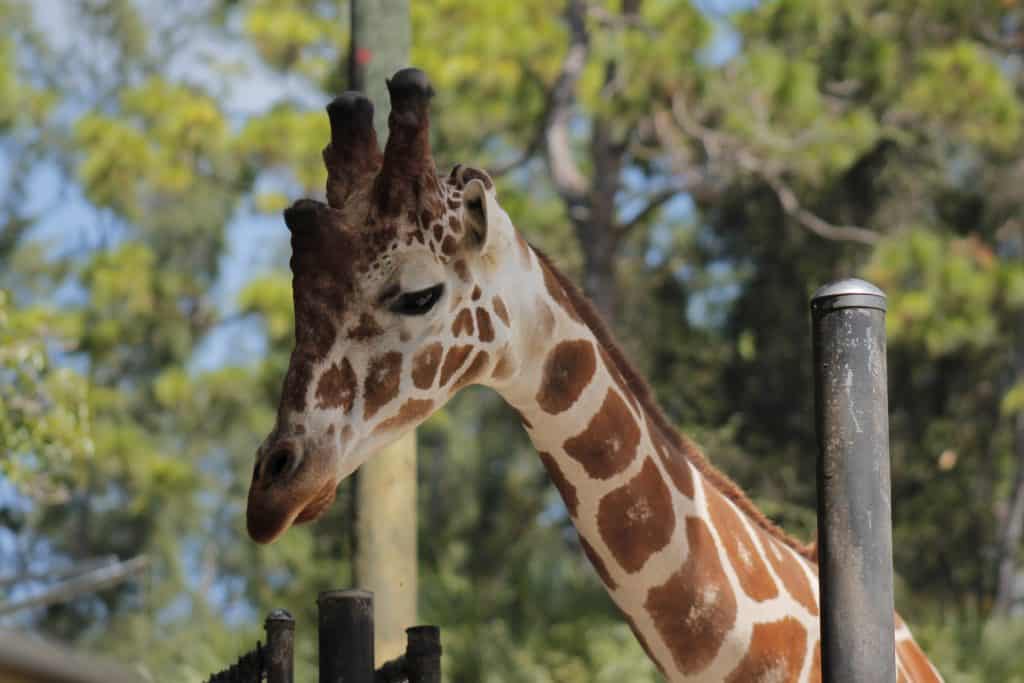 Withlacoochie River Park
Spanning 406 acres, Withlacoochie River Park is the perfect escape to unplug and get in touch with nature. With multiple recreational activities and stunning views, a visit to Withlacoochie River Park is one of the best Dade City attractions.
Through large tracts of hardwood and pine forests, you'll be able to see a lot of wildlife! Keep your eyes peeled for bald eagles, hawks, turkeys, Great Blue heron, red and gray foxes, Florida panthers, river otters, and owls. This is also one of the best places to see wild alligators.
Explore 5 miles of marked hiking trails, organized into multiple loops that connect through wooden boardwalks. Along the trails, you'll find an 1840s church renovated into a nature center. For the best views, climb the 50-foot observation tower to survey the entire park.
If one day isn't enough, then make it a weekend getaway! Take a few days and book a stay at the Nature House, hiding just off a canal that leads to the Withlacoochie River. With 1500 square feet, you'll be able to sleep six people comfortably in this homey retreat.
If Withlacoochie River Park isn't enough adventure for you, check out some of Florida's prettiest natural springs right next door! Rainbow Springs is just next door with gorgeous waterfalls and a lazy river!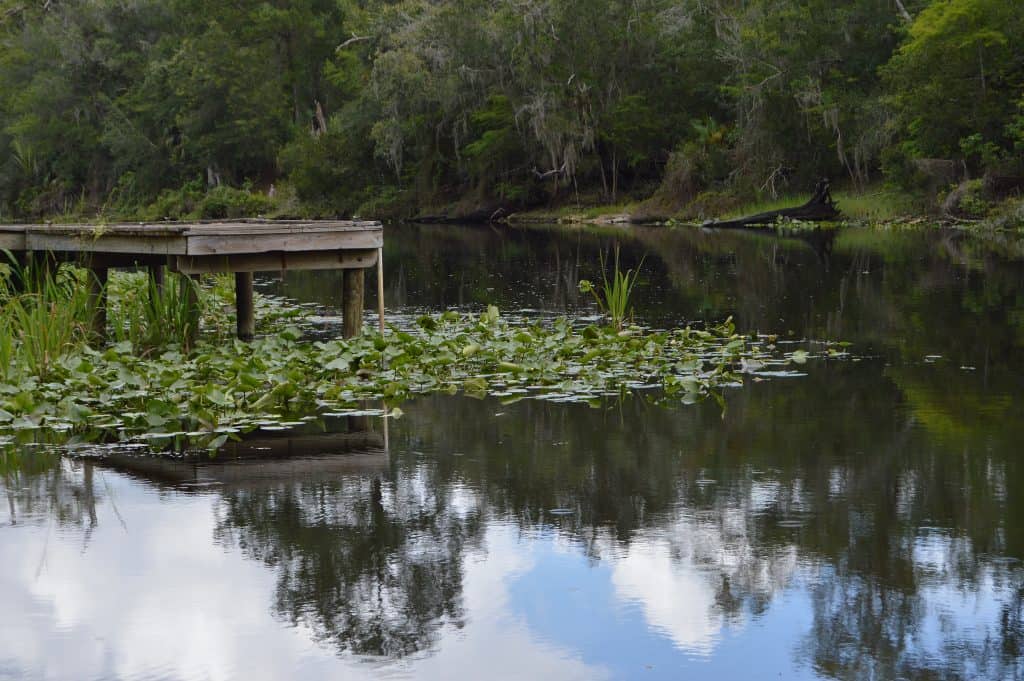 The Links of Lake Bernadette
Designed and built by gold legend Dean Refram, the Links of Lake Bernadette is one of the best golf courses in Florida! On this semi-private course, learn why the Links is one of the best things to do in Dade City.
One of Pasco County's best-kept secret hidden gems, the Links of Lake Bernadette's 18 holes are beautifully manicured and landscaped. You'll play on a mature course with rolling fairways and towering pines. While offering private memberships, The Links is open to the public!
Before you tee off, warm up on two practice chipping and putting greens. Pricing is incredibly affordable with rates varying on the time of day. The highest you'll pay is $32 from open – 9:59 AM on the weekends. The cheapest tee time is every day from 3 PM – close for $18.70.
Afterward, head over to the Links of Lake Bernadette Grill. Grab a cocktail to cool down or try the American-fare if you're hungry. Build your own grilled cheese, or feast on Italian sausage or kielbasa with sour kraut!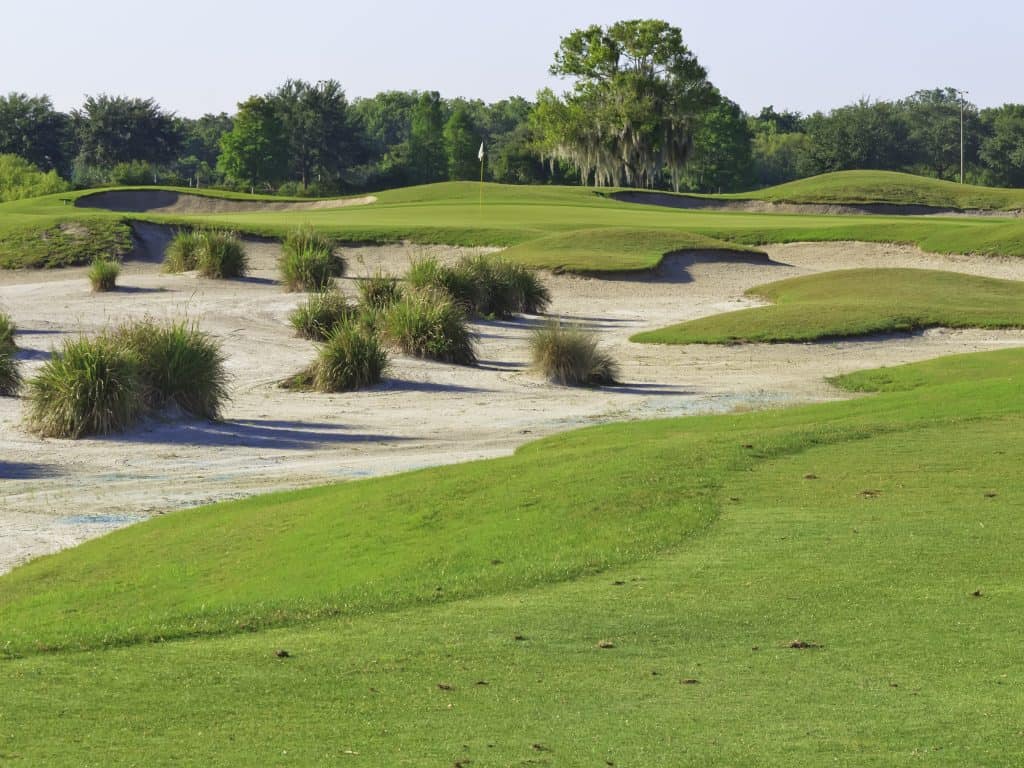 Waterplay at Zephyr Park
Let's face it. Florida is hot. It's hard to catch a break with sweltering temperatures, especially in a place like Dade City that's inland with no coastal breezes. One of the best ways to cool down is to make a trip to Waterplay at Zephyr Park!
Just 7 miles away from Dade City in Zephyrhills, Waterplay is the best way to beat the heat in Florida! Especially if your children just can't seem to get all their energy out, this water park will surely do the trick.
Waterplay is a 7,000 square-foot water playground with fountain jets and falling buckets of water. Water shoots out under archways and kids can soak each other with water cannons!
Benches surround the area so parents can watch the action from a safe distance! Children under 17 must be accompanied by an adult. Adults are welcome at Waterplay, but only when accompanied by a child!
When it's time to dry off, enjoy the rest of the amenities of Zephyr Park. There are also tennis courts, handball courts, horseshoe pits, and playgrounds. Parents can sit in the shade under the tallest Civil War-era oak trees.
Dade City Heritage Museum
To learn more about the cultural and historical of the area, visit the Dade City Heritage Museum. In downtown Dade City, you can learn more about what makes Dade City so great!
Here you'll learn about Dade City's origins as a rural railroad town. What was once just Central Florida highlands are now what we know as Pasco County! The actual museum is housed in a 1912 train depot which has been preserved.
Everything inside is authentic and perfectly preserved from the train docks and tracks to the light fixtures. Inside you'll see artifacts from the settlers' days and you'll understand what life was like for the first inhabitants of Dade City.
If you're a fan of the supernatural, you can even take a ghost tour to creep you out! Take the Haunted History Tour from 7 – 9 PM. Meet at the historic train dock and discover the legends, lore, and hauntings that still spook the locals today. Refreshments and snacks are served as you explore the significant hauntings of yesterday.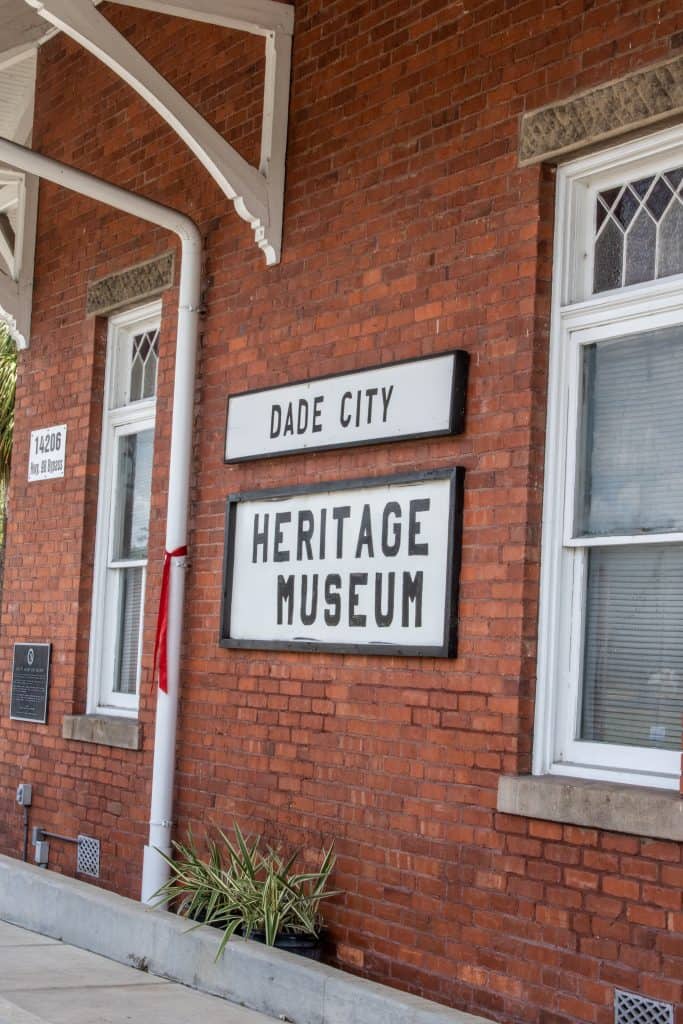 John S. Burks Memorial Park
Sports enthusiasts, rejoice! At the John S. Burks Memorial Park, you'll enjoy the best of Florida recreation. A great place to spend the day with the family, the John S. Burks Memorial Park is one of the best Dade City attractions.
Here you'll find 60 acres of fields to play a variety of sports: softball, soccer, little league and baseball diamonds. For the little ones, you can find a little league clubhouse and a playground.
Many different leagues host games at the John S. Burks Memorial Park including but not limited to East Pasco Youth Soccer, Dade City Little League, and the Spirit of Zephyrhills. There's also adult flag football leagues as well as lacrosse!
No matter what time of the year you head over, you're sure to see a game of some sort. If you want to get out there and play yourself, the fields are available for reservations, so call or email the Pasco County Parks and Recreation department for more information.
Kumquat Growers
Have you ever gone to a real farm and picked fruit right off the tree? Then eaten it right then and there? At Kumquat Growers, you can! One of the best things to do in Dade City, you can pick your own Florida citrus at the nation's #1 producer and shipper of kumquats.
The word kumquats is Chinese for "gold orange" and that's what they are: the little gold gems of the citrus family! Eaten as a snack, they can be used to give a tangy flavor when cooked with proteins. They also make exceptional toppings for cakes and when pureed, you can make jellies and jams!
Open to the public from November to March, when kumquats are in season. Attend an open house to learn about the origin and history of kumquats in Dade County. When you tour the packing house, you can see how the fruit is processed, packaged, and shipped.
The Growers also host one of the best festivals in Florida, the Kumquat Festival! Usually taking place on the last Saturday in January, visit the Kumquat Growers at the big tent on Meridian on 6th Street. The Packing House and Grove Tours are still available.
Before heading home, visit the gift shop. Take home a box of fresh kumquats or many products made with them! Try everything from salsa, butter, marmalade, jam, chutney, salad dressing, jelly, and even barbecue sauce!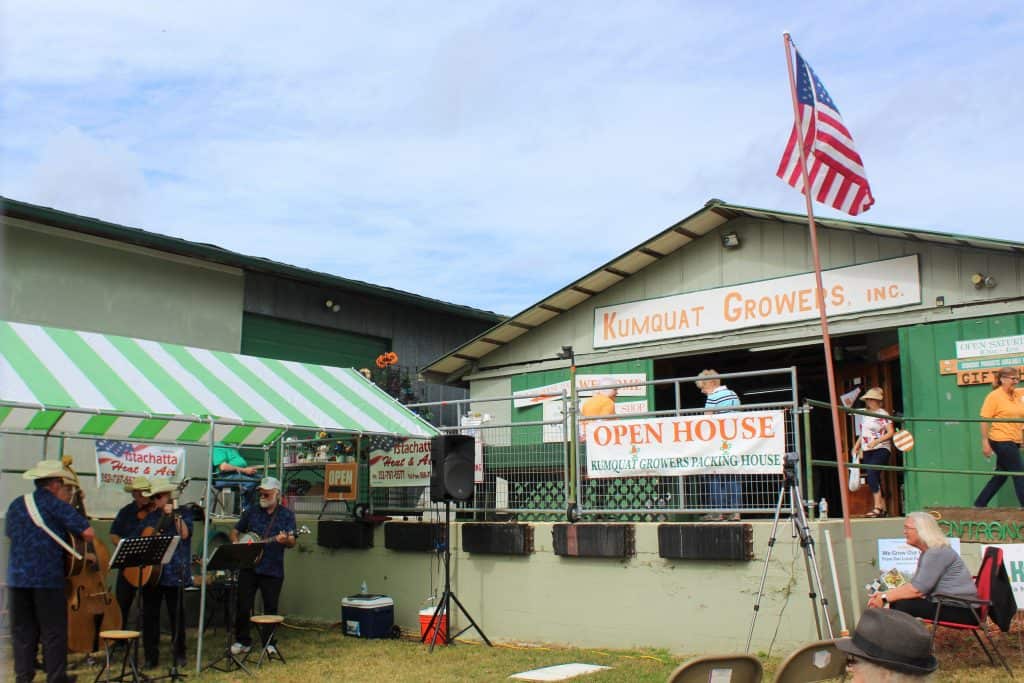 Did You Find This Post Helpful?
If so, we would love to keep in touch! We enjoy seeing photos and comments about your experiences in Florida! You can follow us on Instagram and we will repost your photos on our feed and comment too! Just tag us at @floridatrippers and hashtag #floridatrippers. We can't wait to see your travels!