Are you planning on visiting Florida in January? Well then you've come to the right place. Florida has been home for most of our lives, so we bring our best advice to you. We know all about special attractions, weather patterns, and things to do! We feel that Florida will make the perfect vacation spot.
Many people don't know that traveling to Florida in January is a fantastic option. With average temperatures in Florida in January remaining pretty high, Florida's best things to do are still on the table. You can still visit beautiful beaches and swim in natural springs in Florida during the winter months!
Visiting Florida in the beginning of the year is perfect for those who like to avoid big crowds. Going during the 'off-season' also allows you to snag great deals too. You can find great prices on hotels and tickets during this time too.
So, if you are wondering if you should be traveling to Florida in January- the answer is yes! Go lay out and feel the sun at the best vacation spots in Florida like Miami and Key West. See the manatees migrate to the natural springs. Take part in the joyous festivals happening in January in Florida too! There is no shortage of fun to be had or things to do in Florida in January.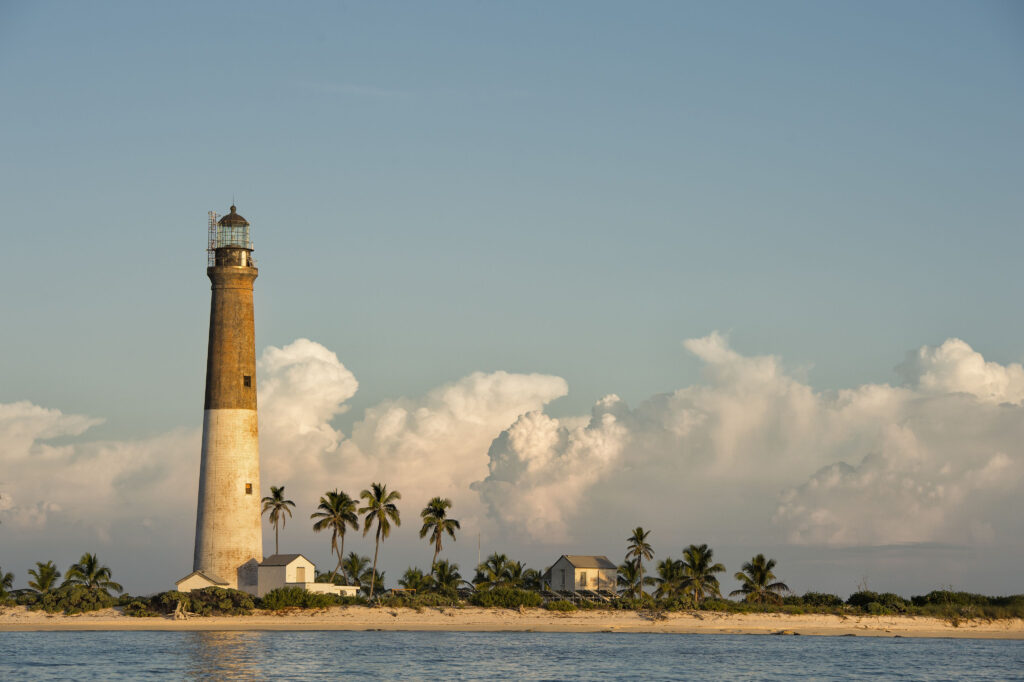 6 Things to Know Before Visiting Florida in January

January is a Great Time to See Manatees Because it is Cold
Did you know that manatees love warm water? It's true. Every year, manatees love to travel to Florida's natural springs when the average temperatures in Florida in January drop. This natural occurrence makes manatees one of the best things to see in Florida in January!
While the Florida weather in January is cold [and one of our favorite times of the year!] but perfect for seeing these sea cows!
So then, why do manatees migrate for warmer water if they are so chunky? Well, even though manatees have a rather large figures, they actually have only one inch of fat. Having so little insulation to keep themselves warm, they seek out warmer waters. In fact, keeping warm is such a challenge for manatees that they can develop a life-threatening condition called 'cold stress. This is why you can find the most manatees in Florida in January.
If you want to swim with manatees in Florida, then head to Manatee Springs State Park, Blue Springs State Park, Manatee Lagoon, or Crystal River. These are some of the absolute best places to visit in Florida in January to encounter adorable sea cows.
However, we should warn you; you cannot touch manatees. As they are endangered animals, human interaction would be harmful to their populations. So instead of petting, those interested in experiencing manatees can passively observe them. Swim next to them without touching, paddle board over them, or kayak with manatees in Florida. You'll love seeing these adorable creatures!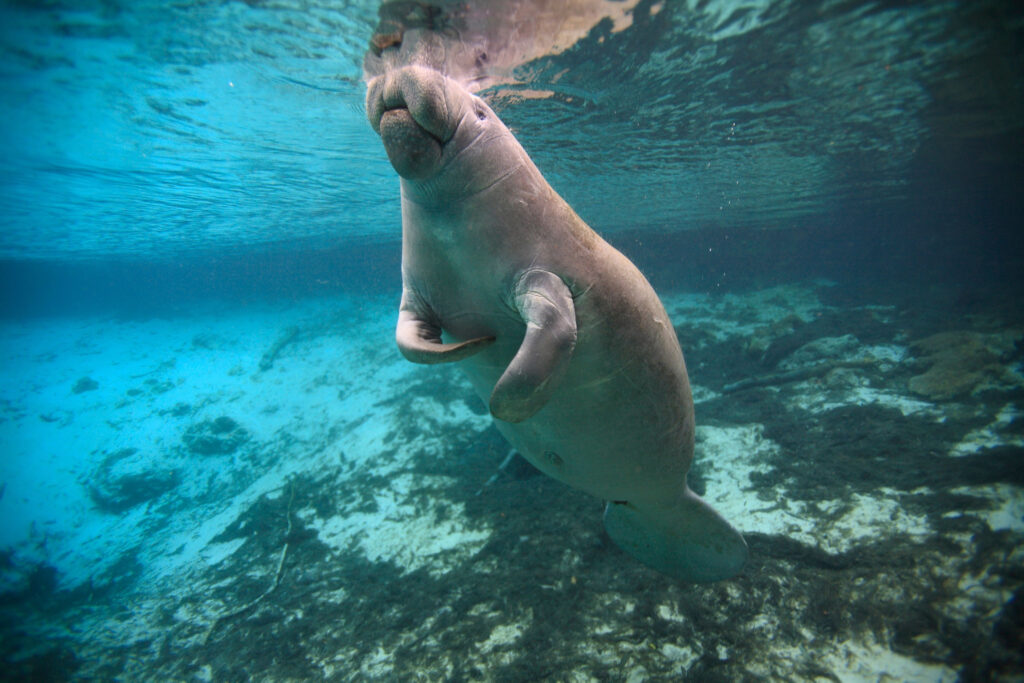 January Weather in Florida is Cool and Dry
Another thing you may not know is that average temperatures in Florida in January drop down to 57-76 degrees Fahrenheit. Those who are not a fan of Florida's hefty humidity, enjoy knowing that Florida becomes much drier during January. With such good weather in Florida in January, spending time outdoors is very enjoyable.
Another huge plus side about the weather in Florida in January is that it never gets too bad. As hurricane season is long gone, Florida's winter months remain relatively dry. In fact, bad weather is very unlikely to cancel any Florida plans during the month of January. If it does rain, it won't be enough to ruin any plans.
During winter in Florida, you won't need more than a long sleeve shirt to keep warm in the daytime. However, nights in January in Florida will be a bit colder. Nighttime temperatures in January average 48 degrees Fahrenheit. We suggest bringing a jacket on your Florida vacation to combat the chilly evenings.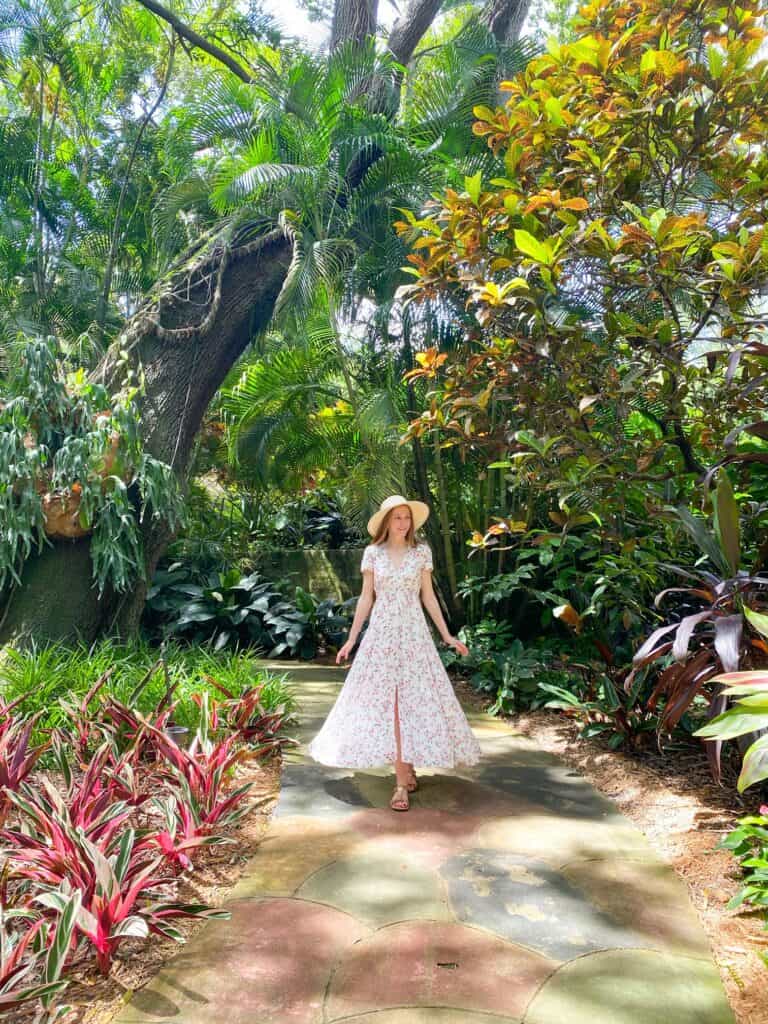 January is Florida's Spring Season
Most people are surprised to learn that January is Florida's 'Spring Season', but it totally is. We refer to the winter months as 'Spring Season' because the clear water springs become even more enjoyable to visit. While the outside temperatures become more mild, the temperatures of the springs don't feel quite as cold. Instead, the springs feel relatively warm since they stay around 68-72 degrees Fahrenheit.
Visiting Florida's incredibly clear water springs are among the best things to do in Florida in January. Not only does the water feel warmer to paddleboard, kayak, or swim in, but manatees love it too. Even if you don't feel like swimming, manatees can be seen clearly through the crystal clear waters from above.
Locals know 'Spring Season' is the time to visit Florida's springs as the crowds become much smaller. So, if you too enjoy visiting places outside peak tourism season, then partake in Spring Season in Florida.
The best places to visit in Florida in January include Crystal River, Devil's Den, Rainbow River and Ginnie Springs. However, there are many other springs in Florida to choose from depending on which part of Florida you are visiting.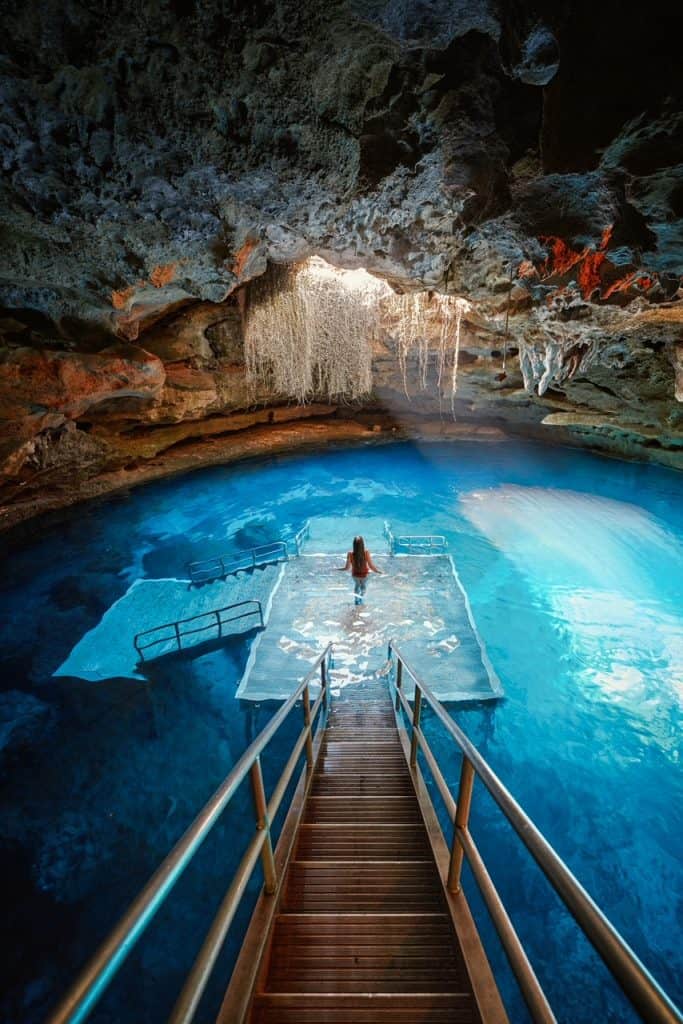 Miami is the Warmest City in Florida in January if You Want the Sun
Anyone seeking the warmth of the sun in Florida during January should head to the bustling city of Miami. It is known that Miami is the warmest city in Florida in January. That is why Miami is the perfect spot for escaping the cold of the winter. Close behind, the Florida Keys are also known to be one of the warmest cities in Florida in January.
Miami holds the highest temperatures in Florida year-round. Temperatures in Miami during the month of January stay relatively high in the mid 70's. Some of the warmer days even get into the low 80's. The temperatures in the Keys are just about the same on average. No need to bring jackets to vacation in either of these cities. Nighttime temperatures barely even dip below the 60's.
Both of these cities rank among the best places to visit in Florida in January. They are perfect for anyone looking to enjoy the warm sun in the winter. Expect to be able to enjoy long days at the beach, in the water, and sun-tanning on the seashores.
There are so many amazing things to do in Miami, so don't limit the trip to just the beach. Tour the Vizcaya Museum and Gardens, or take an airboat tour through the Everglades. Step out to experience Miami culture within Little Havanna.
If you visit the Florida Keys instead, check out the epic Florida Keys itinerary we've created. There are so many cool stops to see like the Dry Tortugas, John Pennekamp Coral Reef State Park, and all the historic buildings within Mallory Square.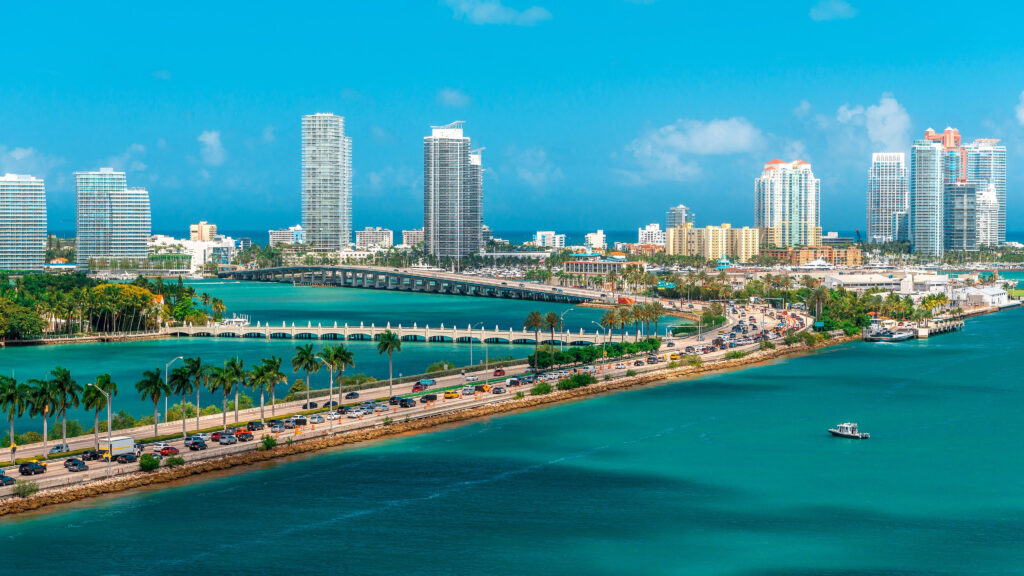 Dry Tortugas is the Warmest Beach to Visit in Florida in January
If you are traveling to Florida in January looking for the warmest beach in the Sunshine State, then you'll be delighted to know that you have options. As stated previously, the warmest place in Florida in January is Miami with the Keys as a close second. Therefore, you can find the warmest beach in Florida in January in either of these cities.
Some of the best beaches in the Florida Keys include Bahia Honda State Park, Dry Tortugas, and Big Pine Key. These beaches will remain warm enough to swim in during the month of January, with temps at 73 degrees Fahrenheit on average.
As for Miami's the warmest beach in Florida in January, there is no better place to visit than South Beach. You will have at least 9 hours of daylight to play in the warm waters of South Beach and tan on the sun-baked shores.
So ditch the mittens and the heavy coats to feel the sun on the amazing Florida beaches in January. Don't forget to pack the sunscreen when you go!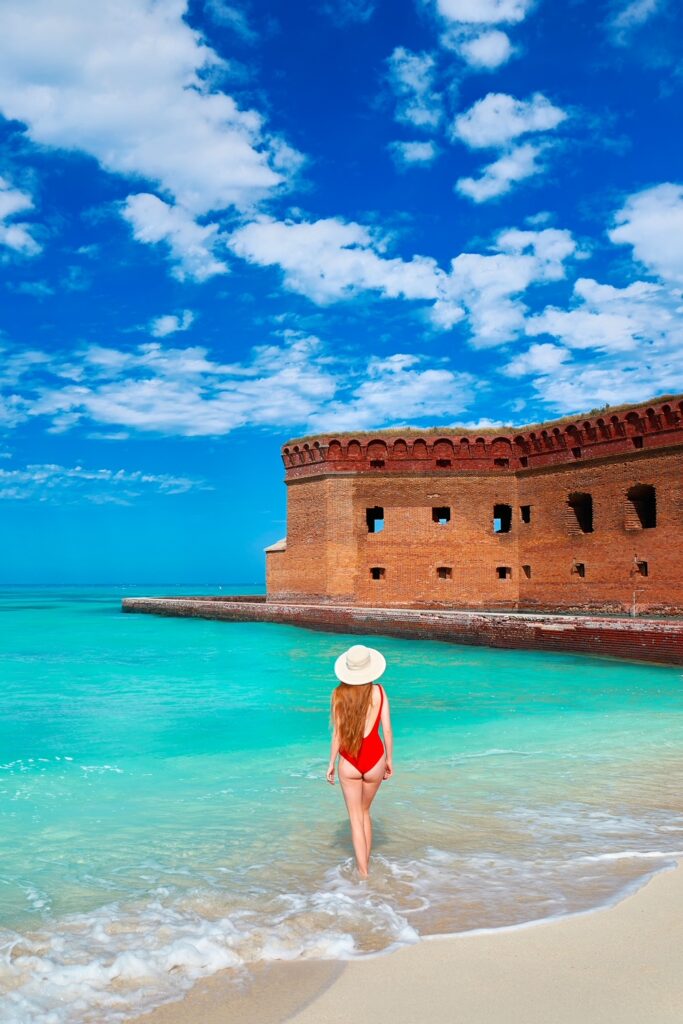 January is a Great Time of Year for Festivals
One of the biggest secrets about January in Florida is that there are so many festivals during the month to experience! January is the time of year to experience all kinds of wonderful celebrations. From music, food, arts, film, and even manatees, there is no shortage on the exciting festivals held during the month.
The festivals in Florida happen throughout the whole state too. You can find great festivals near popular vacation spots in Florida in January. Major cities like Orlando, Tampa, Miami, Key West and even Saint Augustine have super fun festivals going on in the month of January.
One of our absolute favorite festivals in Florida in January is the Festival of the Arts in Disney's EPCOT Studios. The festival celebrates culinary, visual, and performing arts throughout the month. You can partake in the festival by eating yummy food from around the world. You can also see Disney fan-art scattered throughout the park and enjoy a special Disney on Broadway Concert.
The legendary pirate festival Gasparilla invades Tampa in January as well. There is no shortage of pirate ships, beads thrown, or loot shared during the grand Gasparilla Festival. Other incredible festivals in January are the Key West Food and Wine Festival, the Saint Augustine Film Festival, and the Florida Manatee Festival in Crystal River. All of these festivals are super fun and would make for an even merrier vacation to Florida in January.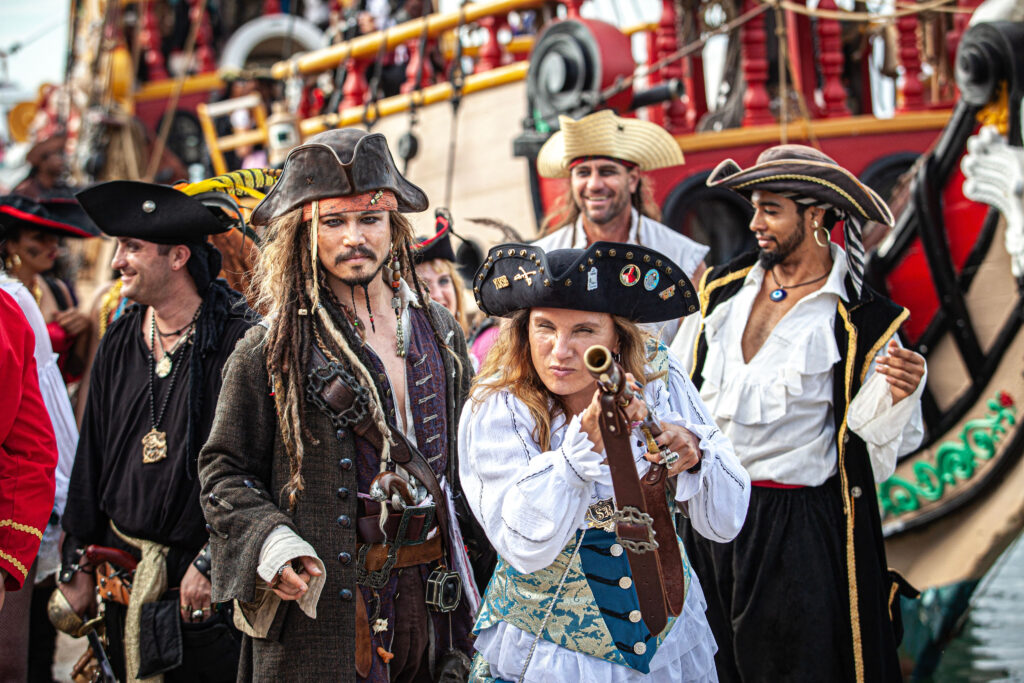 So there you have it, visiting at the start of a new year is a great idea. There is beautiful weather to be had in Florida during the month of January. With mild temps and low chance of rain, keeping vacations plans will be no problem at all. Even more, its likely that you can snag a good price for vacation spots in Florida in January. Not to mention, there will be less of a crowd too.
There are so many things to see in Florida in January like the migration of manatees and many fantastic festivals across the state. In fact, we highly recommend it!
If you need any help crafting the best vacation to Florida in winter, check out our multitude of resources on our website. We have so many ideas, tips, and tricks to share with you.