Whether you've got spring or summer break around the corner or are just looking for a weekend getaway in the tropical south, look no further, for we have accumulated the best girls getaways in Florida for your squad.
From coast to coast, road tripping to tubing, the possibilities are endless when it comes to girls getaways in Florida.
Florida is one of the most popular getaways in the southern United States because it offers a variety of different vacation options, being the home of some of the country's most famous beaches and theme parks.
While at first glance you may not expect Florida to be the home of some of these spots perfect for a girl's trip, we've got you covered! The tropical peninsula has more than meets the eye, whether hitting the northern, southern, or central areas of the state.
Below we've detailed 12 ideas for your girls trip past just the go-to getaways, so if you're looking to take it easy in Key West or Miami for the week, or tackle multiple spots in a coast-to-coast road trip, read on!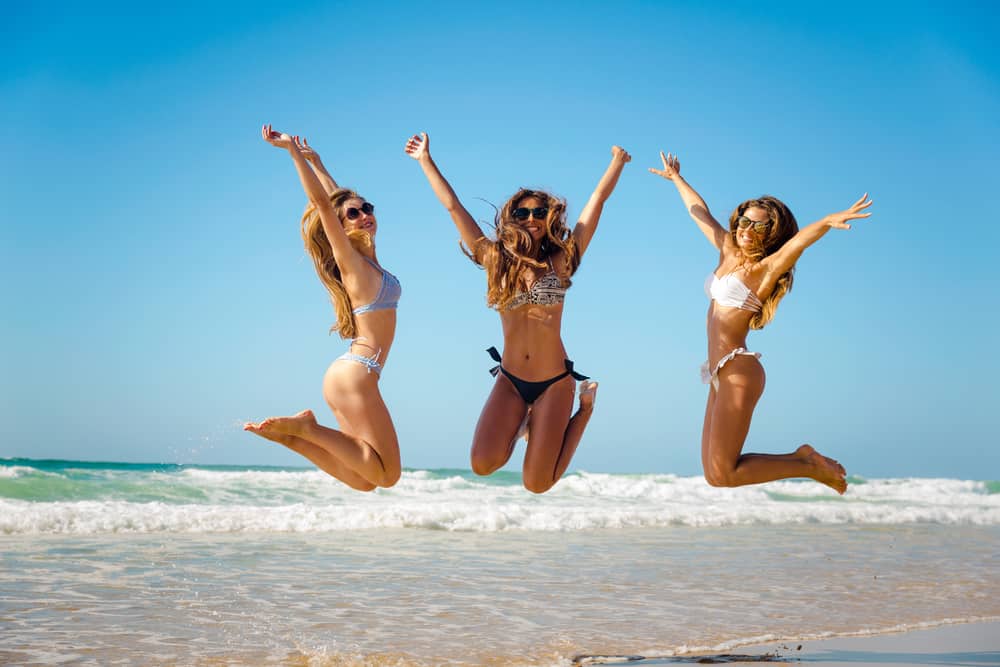 12 Fun Girlfriend Getaways In Florida Everyone Will Love
Weekend in Miami
Miami is one of the most popular spots in Florida, and expectedly so, as you could spend weeks at the famous location and only scratch the surface.
There are some incredible art districts, beautiful beaches, and lovely pedestrian areas fit with shopping and bars for you and your girlfriends. Miami is a great pick if you're a go-with-the-flow type group who's looking for a last-minute getaway because the city has loads to spontaneously explore.
For more details on everything Miami has to offer in case you're a planner after all, check out our ultimate 3-day weekend itinerary for your girls getaway in Florida!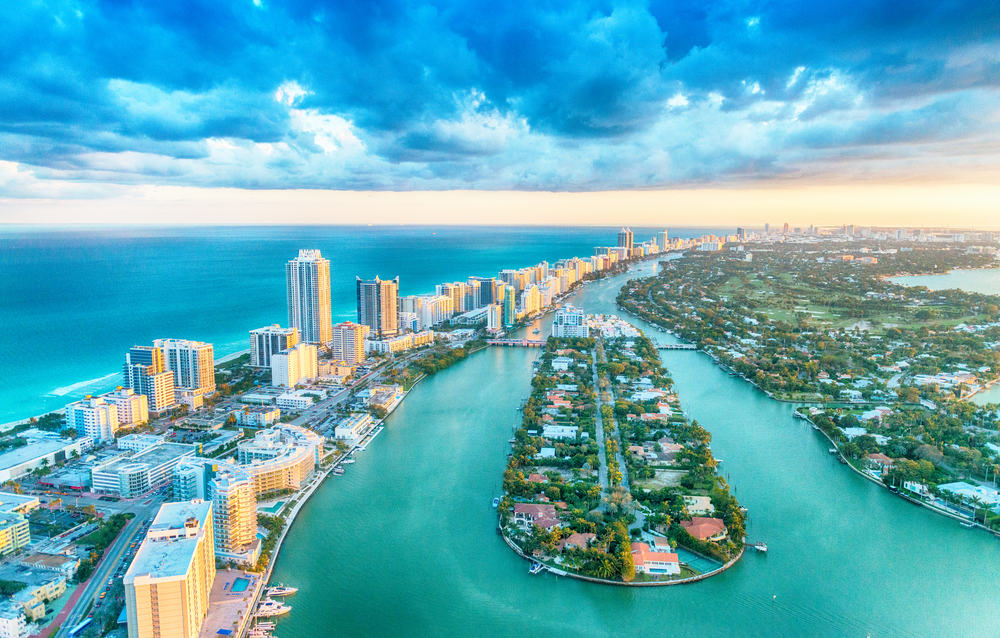 Shelling Getaway On Sanibel And Captiva
Shelling is a very popular hobby in Florida, being the epicenter of so many beaches in the country. So, if you're looking for one of the best spots to go searching for sea glass, shells, and even the occasional shark tooth, Sanibel and Captiva may be the place for your adventurous group.
Named by us as one of the most beautiful shelling beaches in Florida, Sanibel Island, off of Fort Myers contains some of the state's less crowded beaches, which makes it great for searching. There, among the couple hundred species of shells, you can even find sand dollars and clams.
There is an abundance of beach options on the Sanibel and Captiva Islands, but North Captiva and Turner beach may be your best bets!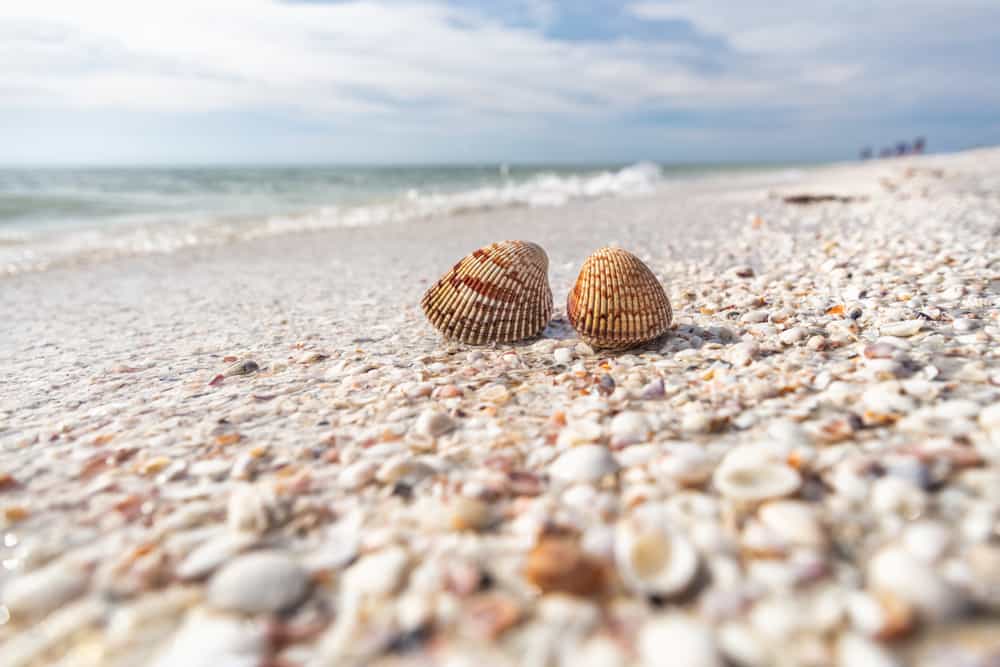 Florida Keys Road Trip
The Florida Keys, the origin of the Key Lime Pie has loads to offer: sun, shade, snorkeling and even sea turtles!
Possibly the best spot for a beach vacation, you and your girls can road trip between different shores, parks, and trails, with different spots for kayaking and observing the diverse wildlife.
If you're looking for spots to stop at between Miami and Key West, we've already got you covered, with the 16 best we've found.
On the other hand, if you're looking to stick around in The Keys for a while, Florida Trippers has 15 options for you as well, with the best things to do in the area for any traveler.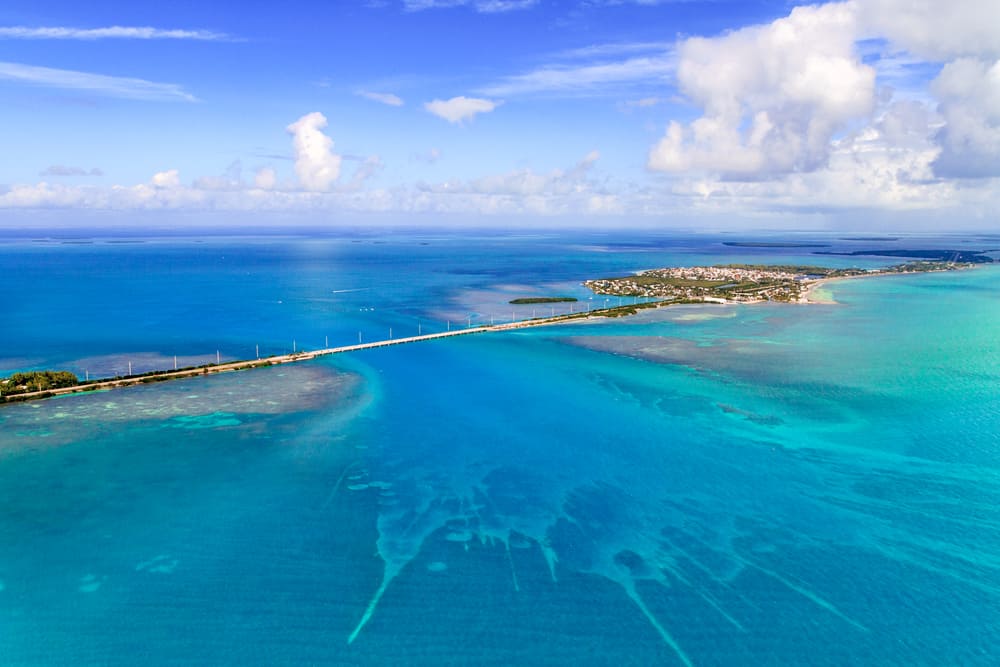 Tubing At Ginnie Springs
If beaches aren't quite your style and your group is more in the market for some freshwater, tubing and camping at Ginnie Springs is an adventure for the more rugged, action-seeking types.
The privately-run springs are cheap to stay at and BYOB, with 24/7 access if you're staying on-site. The perfect Florida oasis for many, including us!
Paddle-boarding and kayaking are available alongside the popular tubing activity, so you have multiple options for water exploration past the typical saltwater excursions.
Although the springs can be busy and attract young adult crowds, it may just be the unique getaway you've been looking for. So, if you want to stick to your group and embrace nature for a few days, Ginnie Springs is on the south side of the Santa Fe River.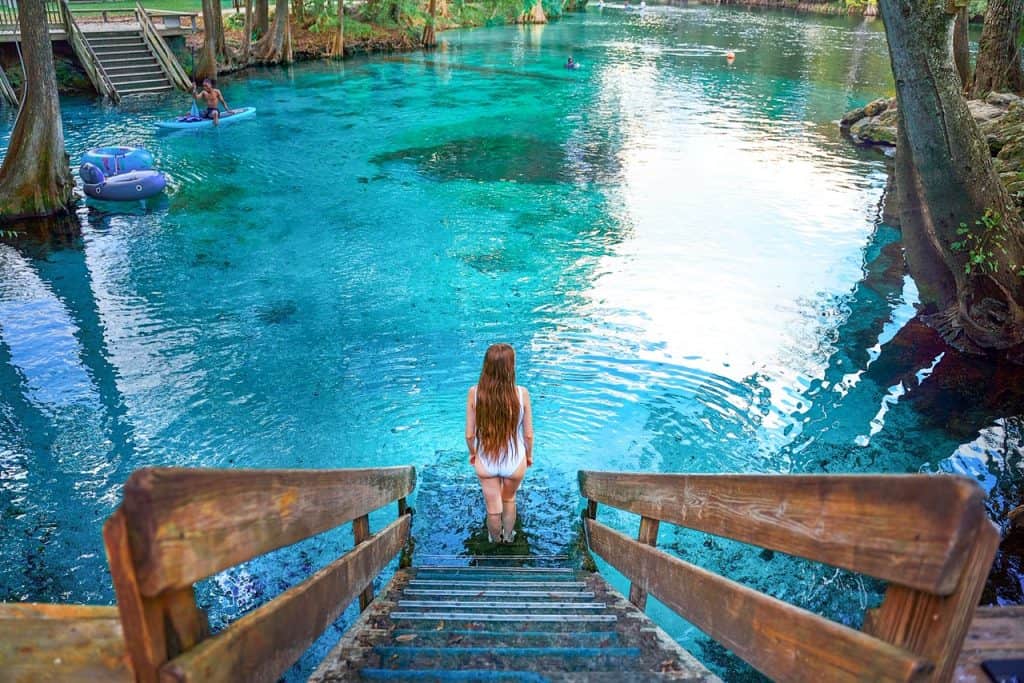 Florida Castles Road Trip
Looking to explore the 10 best castles in Florida on one of your girls getaways in Florida? Look no further than a road trip to each of these historic sites.
Most correlate castles with European areas, and Florida may be the last place you'd think of to host these fairytale buildings, but they're popular tourist attractions around here, especially for photoshoots.
From Solomon's aluminum castle in Sarasota to the Don Cesar "pink palace" in St. Petersburg, you've got quite a handful of dreamy locations to check off your bucket list.
While there are many road trip options in Florida, this one, in particular, is unlike any other.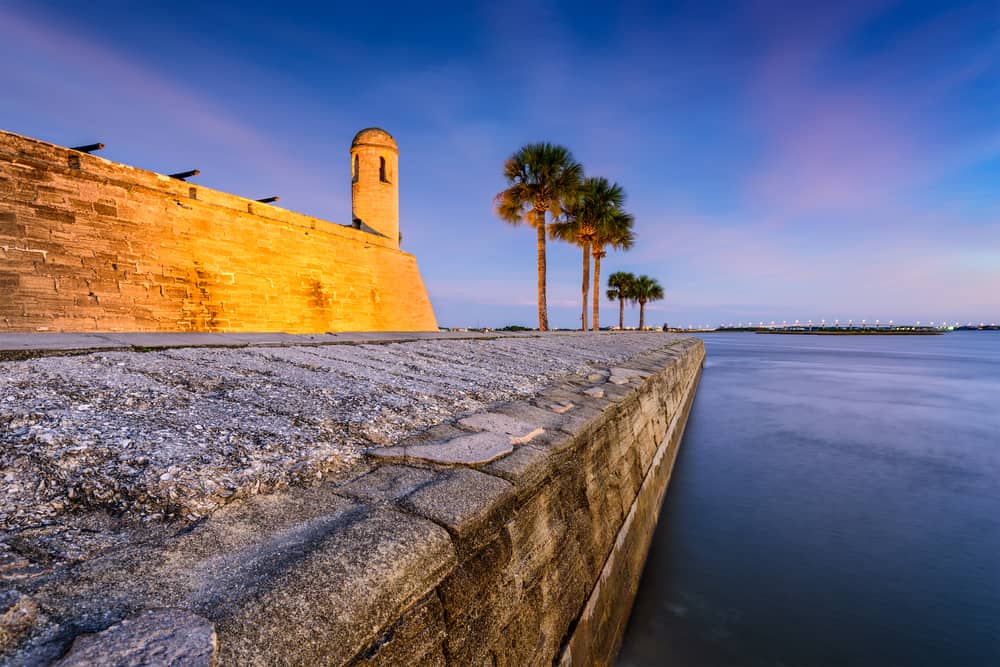 Sarasota and Siesta Key
Sarasota and Siesta Key go hand in hand most often, so if you're looking to experience all sorts of adventures in a short amount of time, this option may be the (siesta) key!
We've got all sorts of pastimes for you in both Sarasota and Siesta Key if you want a more detailed breakdown, but these spots are definitely considered hidden gems, and not a lot of tourists immediately gravitate to the area.
The sleepy beach towns offer fun spots like The Ringling Museum of Art and Sarasota Farmers Market, or if water-sports and dolphin sighting is more your style, they've got that too.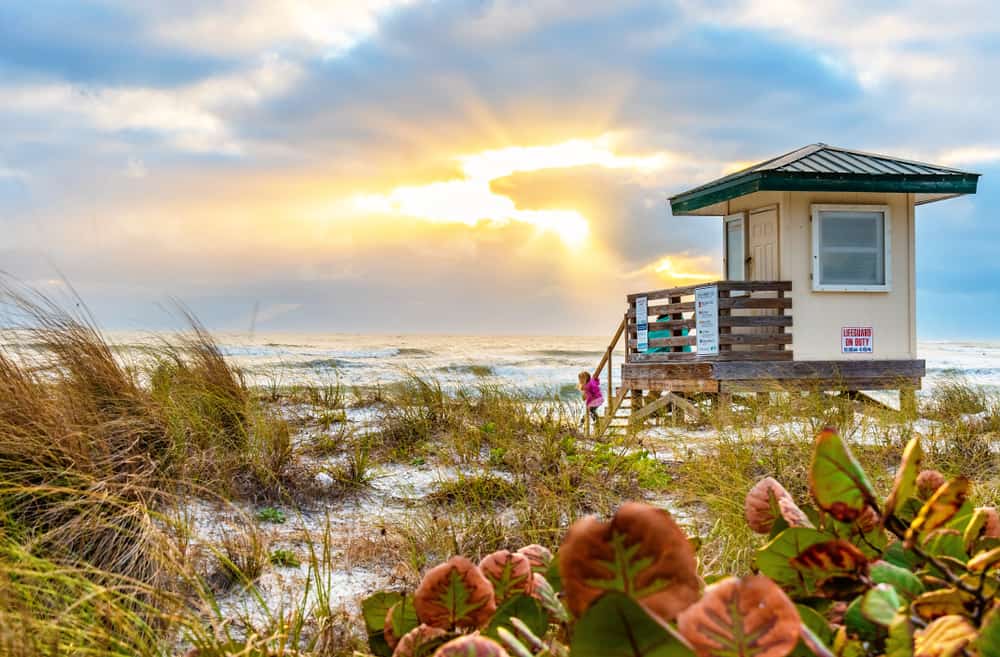 Amelia Island
Sophisticated and classy, Amelia Island is perfect for those who love the finer things in life, with cocktail and bar tours, quiet beaches, and beautiful resorts.
One of the best beaches for girls getaways in Florida, you can paddle-board, take a cocktail tour and wander the island in a day's time, great for an elegant escape under the sun.
Along with these pastimes, you can go horseback riding across the 13 mile shore, golf on one of the 6 courses, and search for shark teeth!
So, as far as the perfect clash of classy and rugged activities, Amelia Island is where it's at.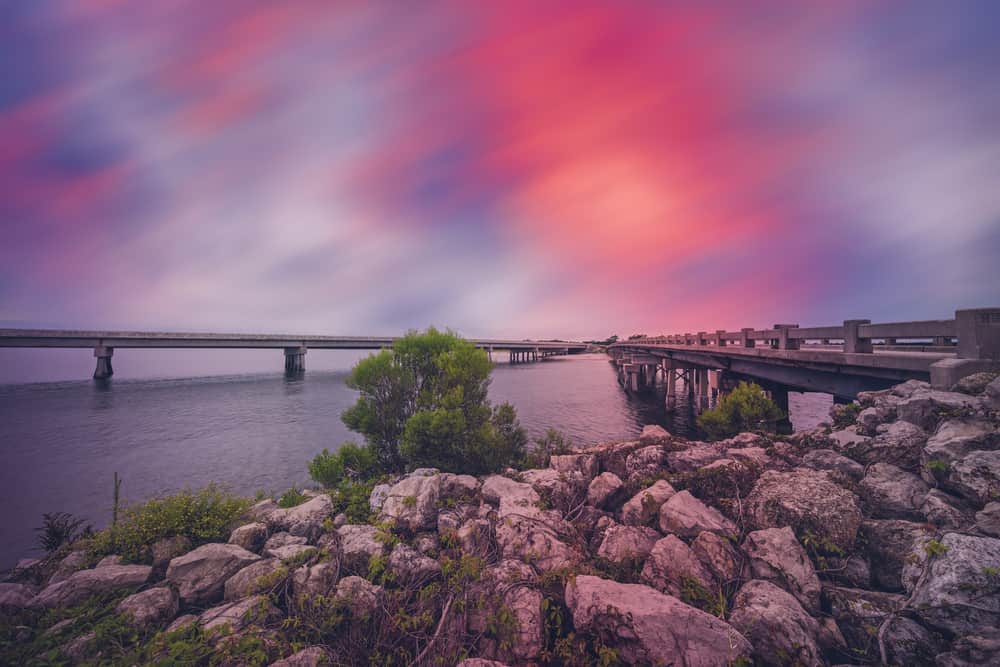 Pensacola
Pensacola Florida, one of the oldest European settlements in The United States is a perfect weekend getaway! We've broken down some of the most fun things to do in the area if you want more detail, but if museums and nightlife are what you're searching for, opportunity awaits.
If your girl group doesn't have a specific time slot for your trip, you may consider attending The Pensacola Seafood Festival or Pensacola Winterfest in the latter months of the year! While the prospect of Winter might be daunting, for the most part, Florida is sunny and warm year-round, so you won't have to worry!

Clearwater Beach
A no-brainer for many, Clearwater in Tampa Bay is a go-to getaway.
With over 15 beaches in the area, some are ranked the best in the country, and even the world! The water is always warm and the sun is always high, so if your girls are on the lookout for year-round paradise, Clearwater lives up to its dreamy name.
Sand Key Park is located here, with fewer crowds than the always crowded Clearwater Beach, home of white sands and even the occasional coyote!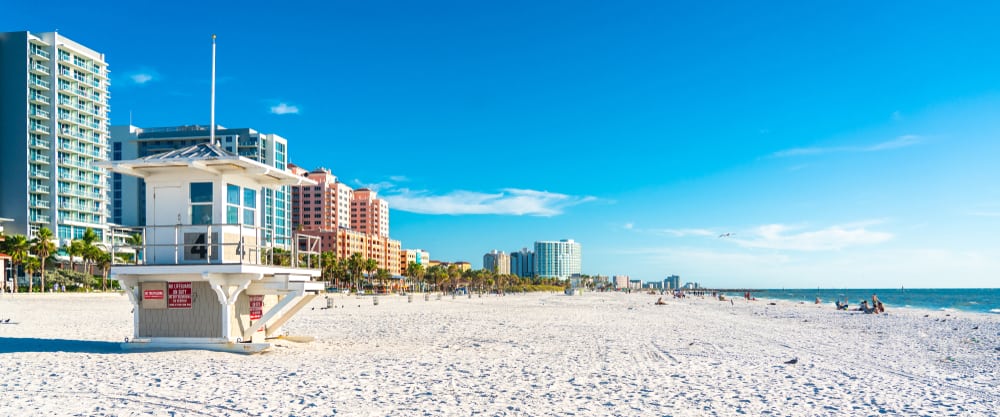 St. Petersburg
Right around the corner from Clearwater is St. Petersburg Florida, home of more beautiful beaches and a lovely downtown, with trendy restaurants and parks, and classic sandy shores.
Suken Gardens and The Dali Museum are great attractions among the beaches and piers, but you'll also find loads of Instagram-worthy spots to get food and drinks, and you can even snap your photos in front of the murals and street art!
This spot is pretty busy year-round, but ideal for girls getaways in Florida since it has everything you would want on paper for a weekend.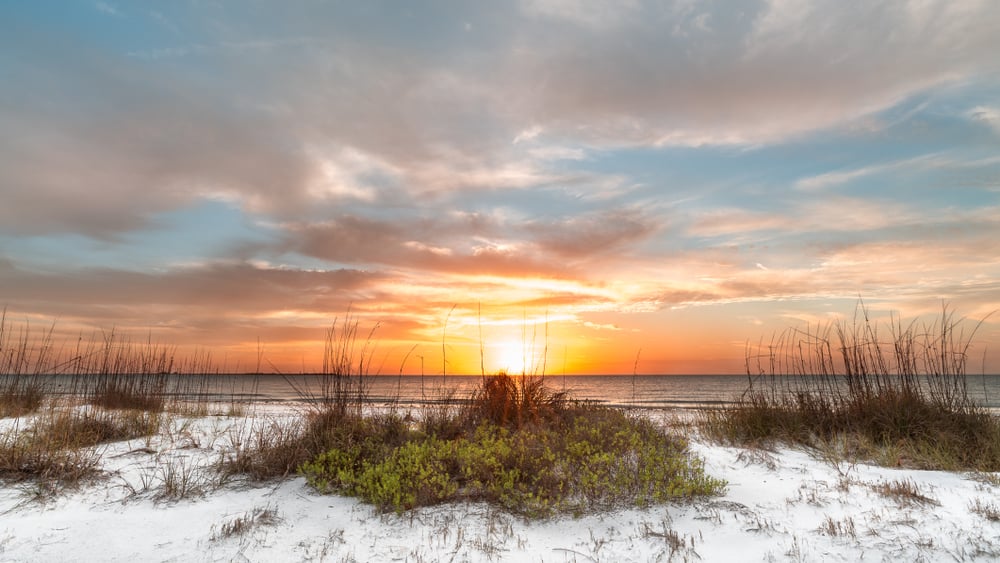 West Palm Beach
For an urban feel, consider West Palm Beach! Rich with culture and nightlife and right around the corner from some of the best beaches in the state, West Palm Beach has plenty of unique qualities to offer.
Despite the family-friendly feel, the spot is calm and enjoyable, for a girl group not dead-set on hitting a bar trail and more-so just taking it easy.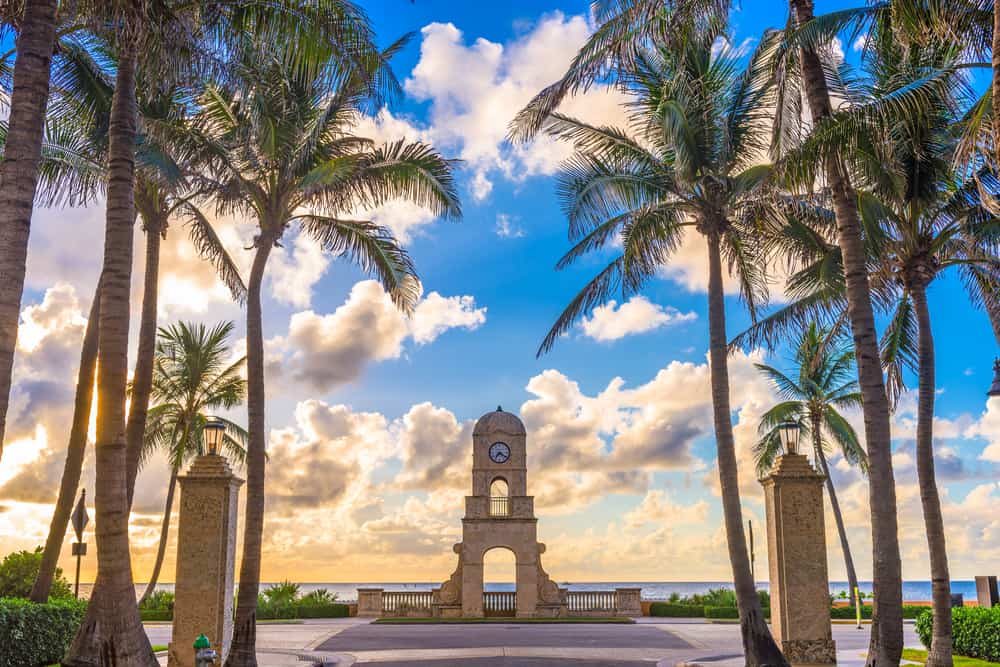 Orlando Theme Parks
If beaches and nature aren't quite your cup of tea, consider the always popular Orlando, home of Disney World and Universal Studios among other world-famous theme parks.
This option is pricey, but if you and your girlfriends are thrill-seekers, Disney fanatics, or just want a once and a lifetime experience full of hustle and bustle, consider taking a weekend trip to the Lake Buena Vista area and knocking out some of the parks.
Our Disney Trippers site will help you with anything you'd possibly need to know about the most magical place on earth, so look no further if you settle on Orlando for your final destination.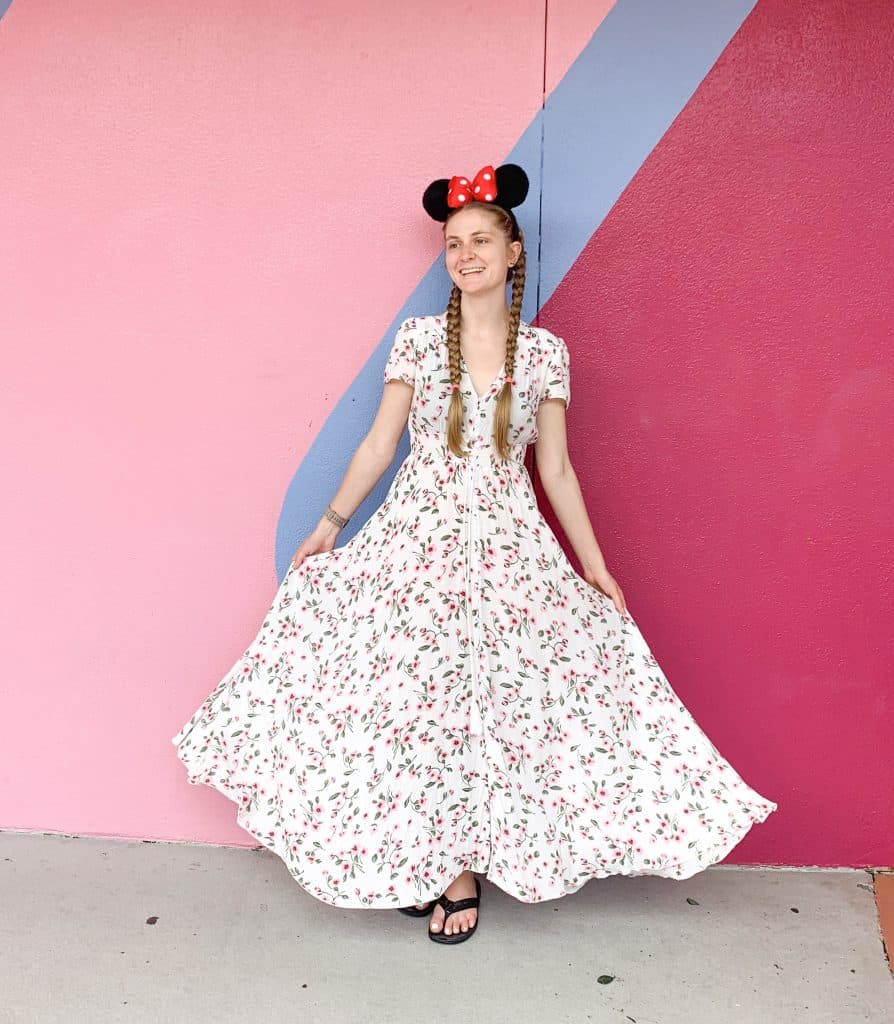 Overall, we hope we've opened your eyes to all The Sunshine State has to offer for your girls getaway in Florida! Whether you and your squad want to hit the town, relax on the beach or embrace your inner tourist, these locations have endless possibilities.