Are you looking for a list of things to do in Indian Rocks Beach? We have your covered with our list of all the best places to explore on your visit!
Once the playground of the Tampa Elite, this small town of 4000, Indian Rocks Beach is a small relaxing Florida beach town. Indian Rocks Beach, or IRB as it is known to locals is a great hidden gem to explore.
A great location for tourists as Indian Rocks is only 30 minutes from Tampa International Airport and only 20 minutes from downtown St. Pete!
In my experience, Oktoberfest every October is not to be missed if visiting during this time.
From attractions like the Indian Rocks Nature Preserve, beaches, restaurants, water parks, and more there is so much to explore on your trip here! Don't forget to check out some of the Best Restaurants In Indian Rocks Beach for your visit!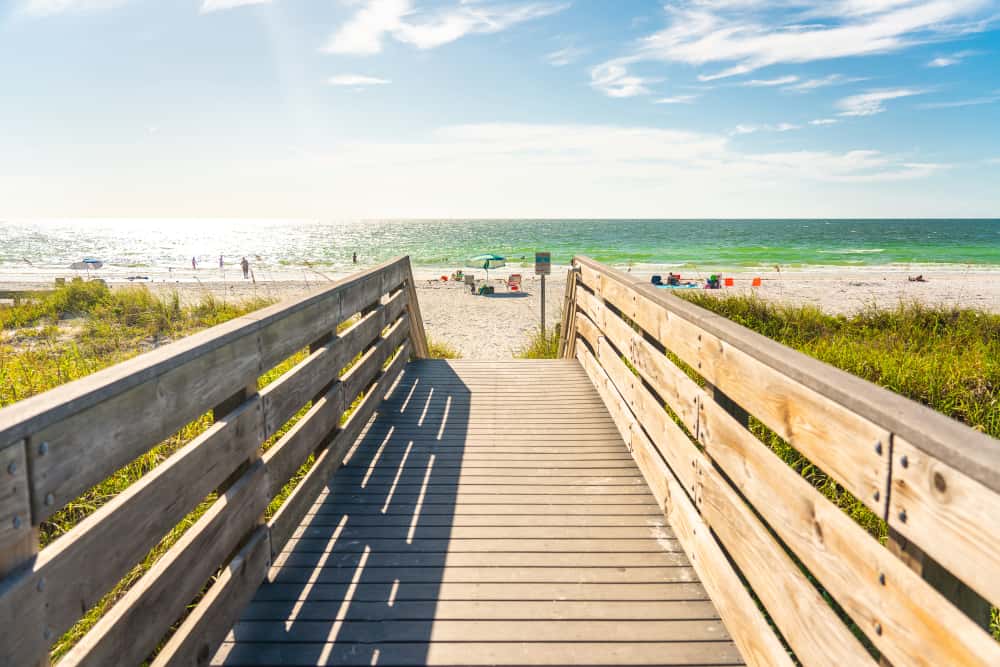 14 Best Things To Do in Indian Rocks Beach You Shouldn't Miss
Splash Harbor Water Park
For those looking for fun things to do in Indian Rocks, what is more fun than a water park? Splash harbor, is a waterpark located at the Holiday Inn Harborside! Open daily from 10 am to 6 pm, this is the place to head for family fun.
From the Treasure Cove splash zone, watersides some of which are over 400 feet long, the Great White lazy River, the Blue Lagoon Pool and more there is something for every age to enjoy here!
Rates start at just $28, with special rates for Florida residents, Military and seniors. You can even choose to rent a cabana to stay out of that hot Florida sun. Or purchase one of the family fun packages with admission, mini golf, pizza, drinks!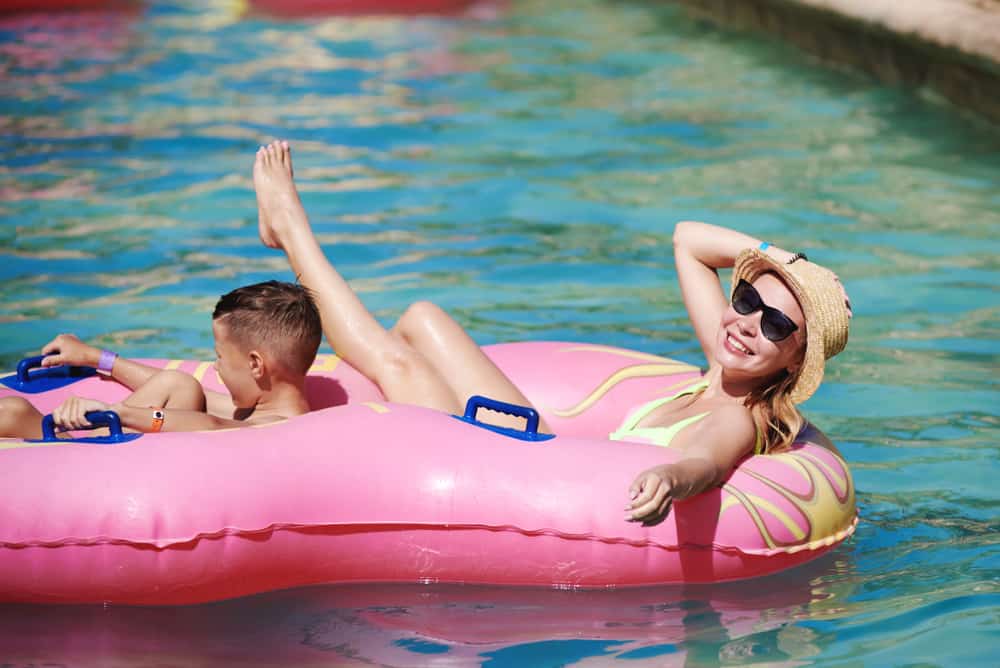 Indian Rocks Historical Museum
Are you looking for educational attractions in Indian Rocks beach? If so, Indian Rocks Historical Museum needs to be on your list! The museum takes visitors back in time where they can learn and explore the history of the area.
Just download the app and you can take a self-guided tour along the 14 stops throughout the museum. Be prepared to walk, as the tour is over 2 miles and about 1.5 hour long as you travel back in time to learn all about the history of the Indian River area.
Learn about the native Indian chief Chic-a-Si who settled in this area to Pioneer settler Harvey Hendrick, to the resurgence of the area in the 1950's and now a beach paradise.
You can see featured exhibits, pictures of the area over time, artifacts from a shipwreck as you walk through a historical beach cottage. Admission is free but donations are welcomed!
Indian Rocks Beach Nature Preserve
Indian Rocks Beach Nature Preserve is one of the best things to do in Indian Rocks Beach, for those who want to explore the great outdoors.
This 9 acer preserve features a large wooden boardwalk through wetlands, forest and along the inter-costal as well opportunity to spot wildlife.
Located right near the beach, you can take the 1/2 mile trail from the main parking lot. There are benches located within the park, as well as a fishing area and educational information center!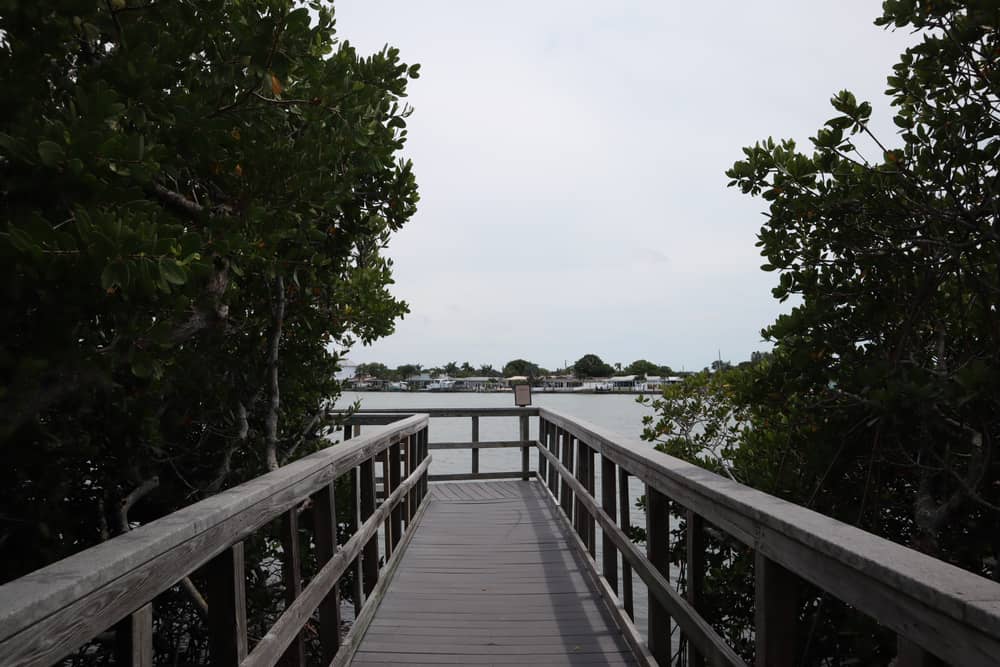 Seaside Bird Sanctuary
If you are looking for unique attractions near Indian Rocks beach check out the Seaside Bird Sanctuary. Located in nearby Indian Shores, Seaside serves as a wildlife rehabilitation haven and aims to teach visitors about the process. Since 2016, they have rehabilitated wildlife to release back into the Florida area.
As you stroll through the almost 2 acres you will see over 100 different species of birds, that are permanently injured and call Seaside home now. From pelicans, gulls, hawks, blue herons, owls and more. There is a pelican hand-feeding presentation daily at 2:30 pm, a screech owl presentation on Tuesday, Thursdays and Fridays.
In the education center, you can learn all about the rehabilitation process, and see various educational displays such as eggs, bones, and medical equipment. Finally, visit the shade garden and observation tower for breathtaking views of the Gulf of Mexico.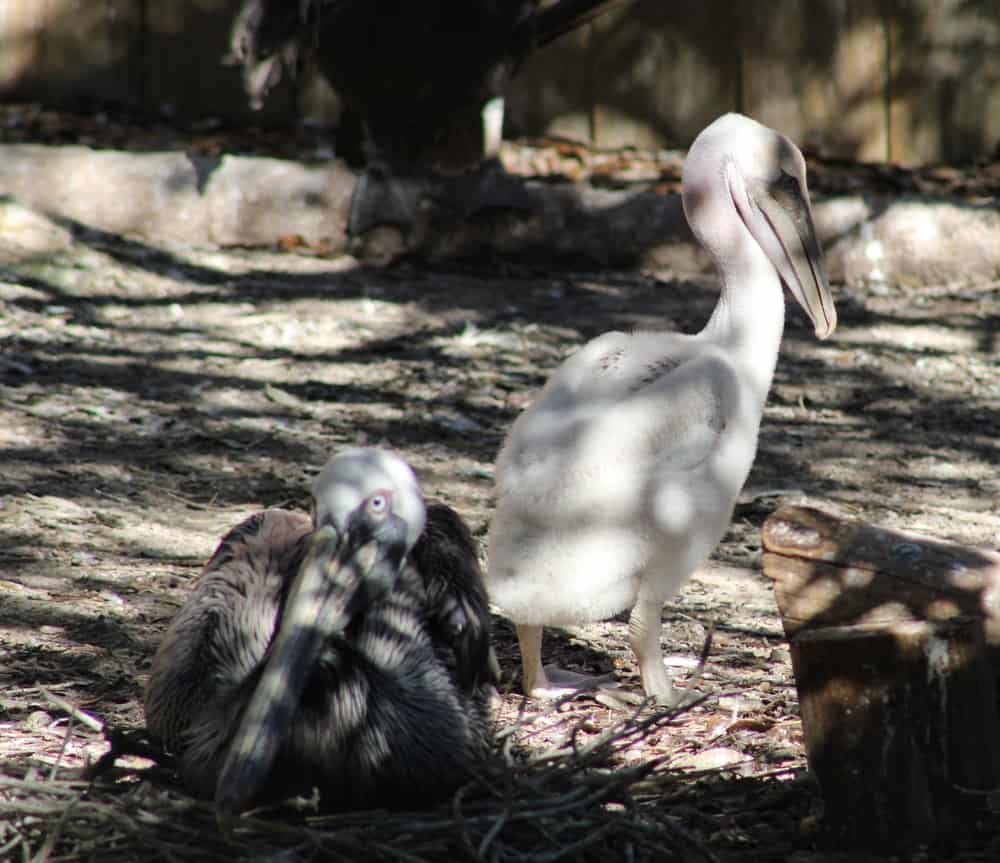 John's Pass Village
John's Pass village is another one of the things to do near Indian Rocks. Located just a 15 minute drive south, in nearby Maderia beach a retiree community that has a laid-back vibe mixed with all things pirate.
The Village at John's Pass has over 1,000 feet of boardwalk along the Intracoastal. Here you will find a variety of restaurants, some will even cook the fish you've just caught. We just suggest heading here for dinner and staying for sunset with live music and drink.
Afterward, browse the shops and art galleries. You're sure to find a perfect souvenir to take home.
For those 21+ there is the local Florida Winery is located at John's Pass offering free tastings of their 20 fruit flavored wines and for beer lovers try Mad Craft brewing company brews beach friendly beers.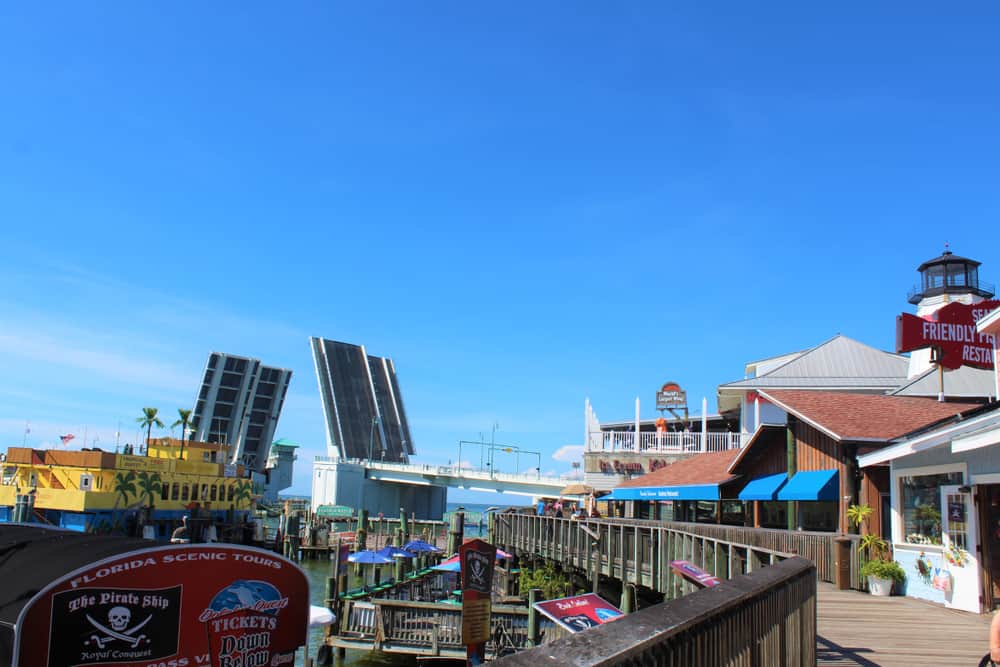 Sand Key Beach
Sand Key Beach is one of the things to do in Indian Rocks, located north of Indian rocks in Clearwater. For those who are ultra adventurous you can take the Indian Rocks to Sand Key beach 8.3 mile trail.
This is a hidden gem for sure! Check out our tips for Sand Key. This beautiful park is a true gem filled with pristine white beaches, shells, sunset views, picnic areas , grills, a playground, dog park, water fountains and bathrooms!
A beach parking permit at Sand Key which is $5, and helps with the upkeep of the park.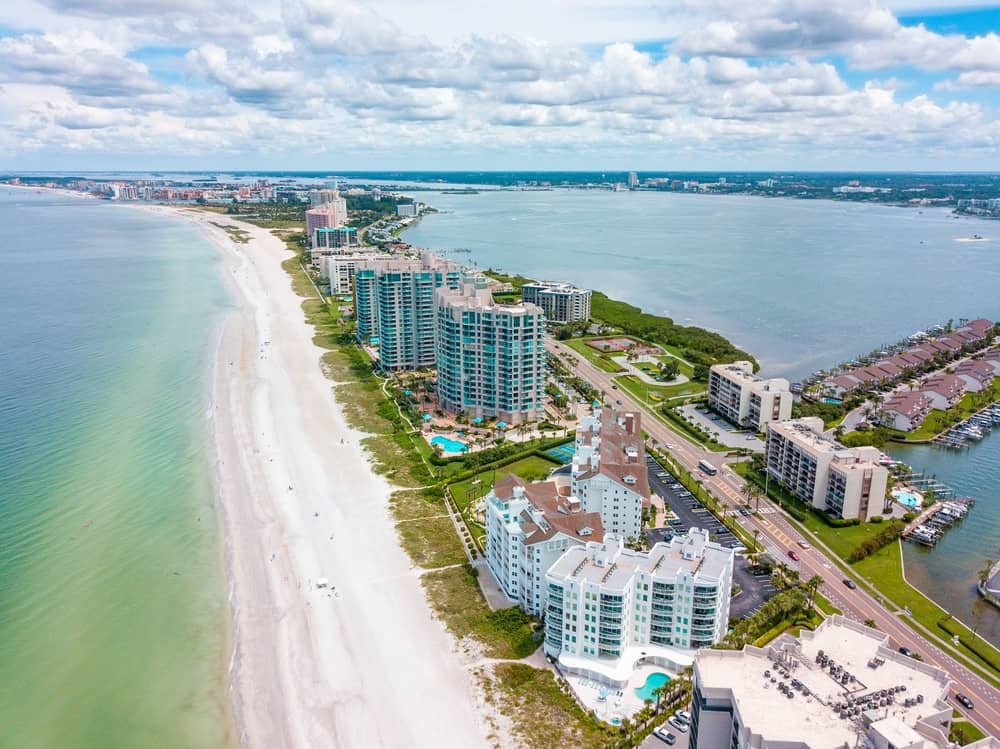 Caladesi Island
For off the beaten-path activities in Indian Rocks Beach, head to Caladesi Island. We consider it one of the prettiest islands in Florida! Caladesi Island is located off the coast of Dunedin north of IRB and it is only accessible by boat!
It is free to take your own boat, or you can pay to take the ferry (adults $16, children $8). Most people stay 4 hours and the ferry runs every 30 mins to hours. Kayak rentals are also a great way to explore Caladesi.
This is a very popular spot for fishing because the water is shallow and quite clear, so it's easy to see the fish and sea life surrounding you.
For beach goers the soft white sand makes Caladesi Island the perfect place for a picnic. This small paradise is one of the best Florida islands to spend the day at with the family!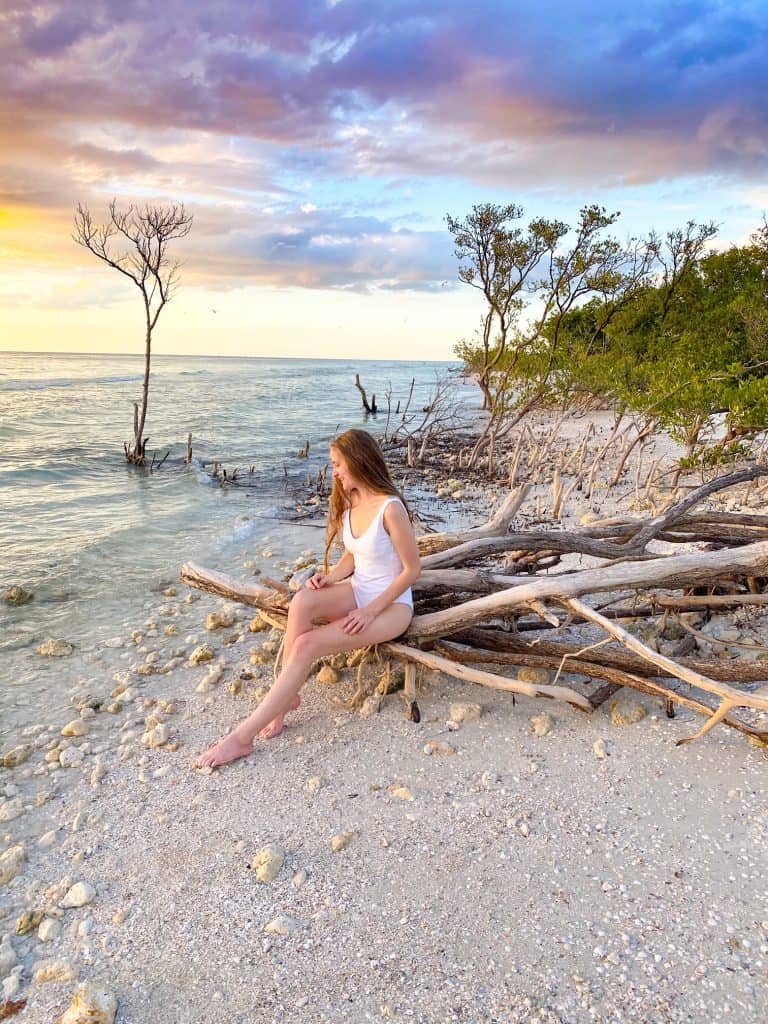 Fishing Charter
For those looking for some adventure off shore, we highly recommend booking a fishing charter. There are plenty of tour operators, and if staying in the area often time the hotels or airbnbs work with local guides.
Choose from either a private or group fishing charter, where you will head into the Gulf to look for grouper, snapper, Cobia, tuna and more! Pick from deep sea or shallow water charters where you will have a thrilling day fishing!
Best of all many of the Capitan's will clean your fish for you to cook for dinner. Or take it to John's pass for your personal catch of the day to be cooked!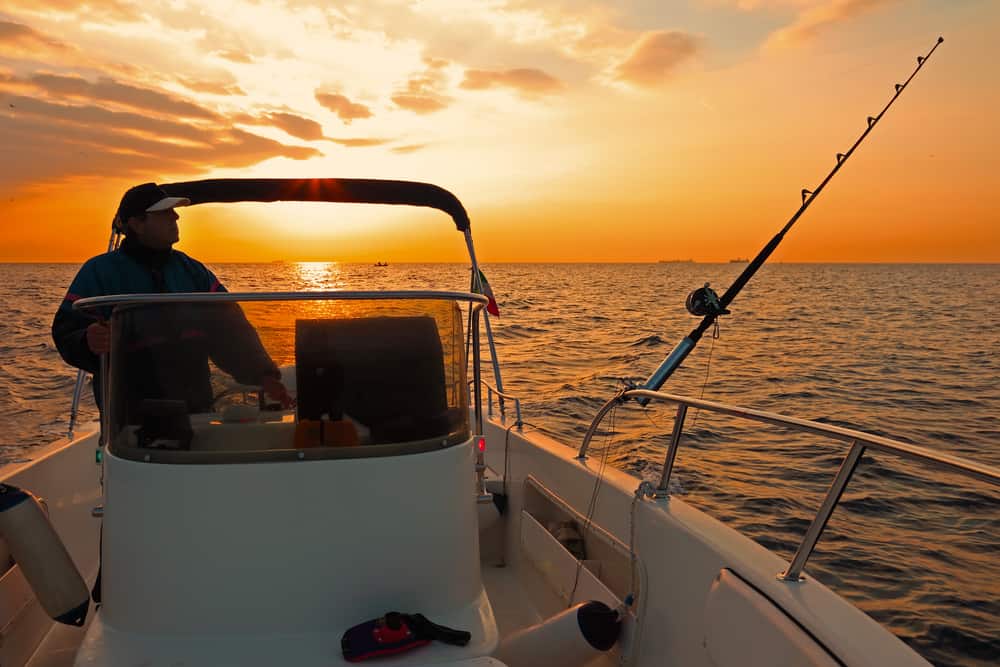 Salt Rock Grill
Everyone needs to visit Salt Rock Grill if look things to do in Indian Rocks for dinner or happy hour!
They have one of the best early supper menus! Served weekdays 4 -5:30 pm and weekends 12 – 5:30pm. Dinner is just $17 with bread, salad and a dessert. Choose from Sea bas stuffed with seafood, filet mignon l-bob, and Chef's choice of just caught first from salt rocks own fishing boats!
Make reservations of their patio or along the water for a beautiful view of the Gulf while dining! On the regular menu choose from Oysters from the raw bar, lobster bisque, tuna sashimi and a wide variety of seafood specialities and steaks!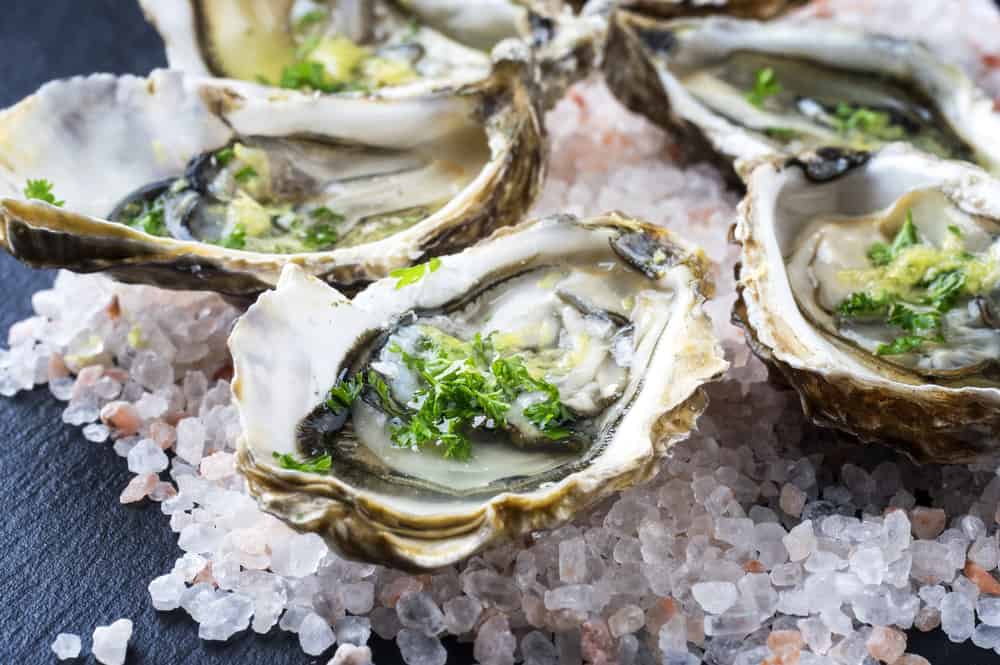 Guppy's on the Beach
Guppy's on the Beach needs to be on your list of places to eat in Indian Rocks. They also serve an amazing early bird menu from 4-5:15 Sunday to Thursday.
They are known for their reputation of serving the freshest seafood from he Gulf. Chef Scott offers daily specials for both lunch and dinner at this causal dining spot.
Try dishes like Guppy's Ceviche, calamari, chef's oysters, local caught grouper, bacon wrapped swordfish and more!
Or come for drinks, happy hour is daily from 4 pm to 6 pm, with beers and wine or speciality drinks like a Guppy Hurricane, Gulf Coast Margarita, Sangria or Bloody Mary.
Florida Botanical Gardens
Florida Botanical Gardens is one of the attractions near Indian Rocks beach that you must visit if in the area! Just over the bridge in Largo, you will find the over 100 acre botanical garden to explore. Best of all it is another of the free things to do in Indian Rocks Beach.
Open daily from 7 am to 5 pm. Best of all it is one of the pet friendly attractions in Indian Rocks Beach!
Showcased is the flora and fauna of native florida, including flowers, a cactus, palm and butterfly garden as well as a large selection of herbs, tropical fruit and vegetables. Head out to the 60 acre farm where you can spot animals local to the area.
Come for events like yoga in the gardens and other educational talks.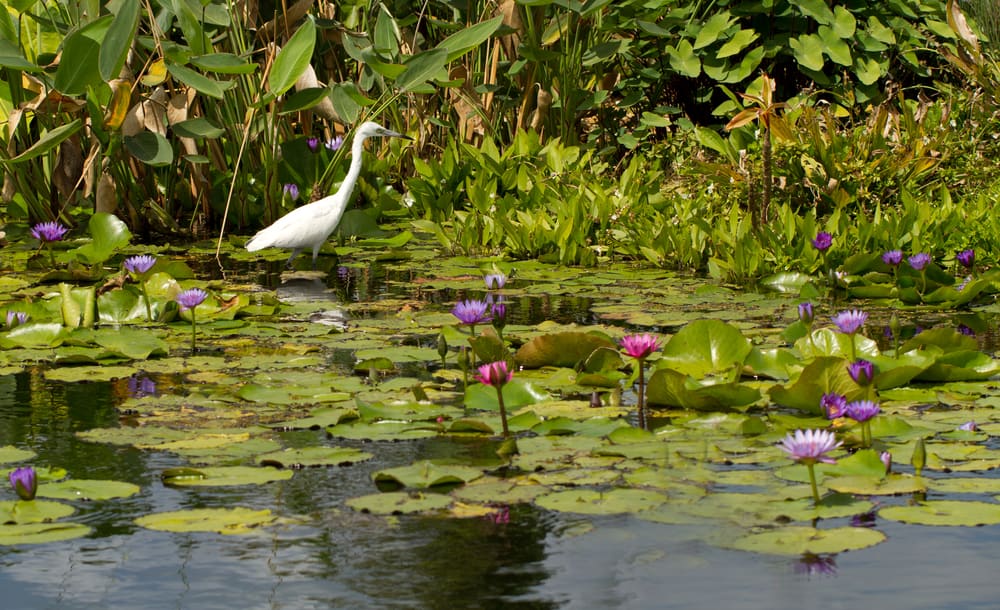 Gulf Boulevard
Gulf Boulevard is the major road that runs through Indian Rocks Beach. It is here you will find access to the beaches, as well as eclectic shops, taverns, and restaurants to enjoy.
If a day at the beach just isn't long enough, you'll find an array of quaint motels, AirBnBs, and resort hotels all off of Gulf Boulevard. So relax, and soak up the best of Indian Rocks Beach!
This is one of the great free Indian Rocks beach activities! Stop into Indian Shores Coffee for breakfast or a sweet treat. Next, grab a bike and bike along or take a stroll and wander along the main drag of this quaint small town of less than 4000!
Clearwater Aquarium
Clearwater Aquarium is one of the best things to do in Indian Rocks beach when it rains or just to get away from the hot Florida sun! Located in nearby Clearwater about 20 minutes north, it is one of the best aquariums in Florida!
Known for its rescue missions, they are continually rescuing and taking care of marine animals such as dolphins, sea turtles, otters, pelicans, sharks and stingrays. The most famous and favorite of those animals are the dolphins, Winter and Hope which starred in the movies Dolphin Tale and Dolphin Tale 2. Don't forget to check out our list of the best things to do in Clearwater Beach!
Make sure to visit the underwater viewing tank where visitors can see mermaids swimming around as well as various sea animals. Or experience virtual reality with "Whales: Living with Giants".
Be sure to check out our guide for a list of the best Clearwater restaurants and Clearwater beaches to enjoy, once the sun comes back out!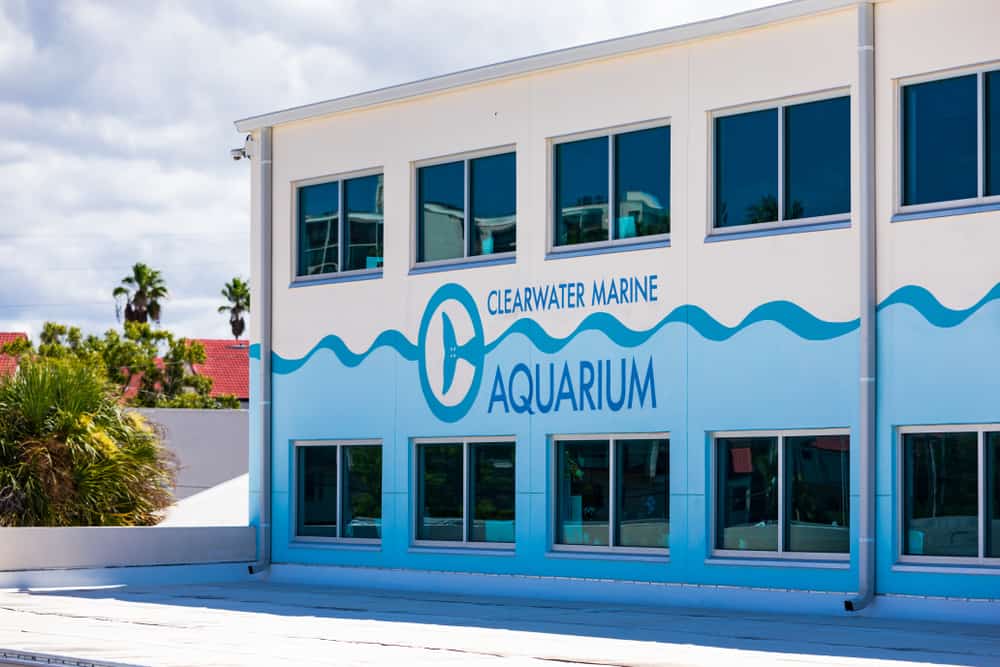 Indian Rocks Beach
There is no shortage of beachfront in Indian Rocks Beach. Head to one of the beaches along the Gulf Coast along the 3 miles of white sand accessible beaches. There are over 27 beach access points in Indian Rocks right off of Gulf Boulevard.
Unlike more popular beaches to the north and south, the beach here is one of the best things to do in Indian Rocks. With a more laid-back and uncrowded during the weekdays, pack your beach bag and enjoy the warm Florida sun.
The best part is that there are free parking spots across from many of the beach access points along 16th, 15th, 12th, 8th and 4th, 2nd and 1st ave. Showers are available at many of the access points as well!